Bitmoji Paint, Snap's Latest Game, Allows Millions of Users to Play
Sam Blake
Sam primarily covers entertainment and media for dot.LA. Previously he was Marjorie Deane Fellow at The Economist, where he wrote for the business and finance sections of the print edition. He has also worked at the XPRIZE Foundation, U.S. Government Accountability Office, KCRW, and MLB Advanced Media (now Disney Streaming Services). He holds an MBA from UCLA Anderson, an MPP from UCLA Luskin and a BA in History from University of Michigan. Email him at samblake@dot.LA and find him on Twitter @hisamblake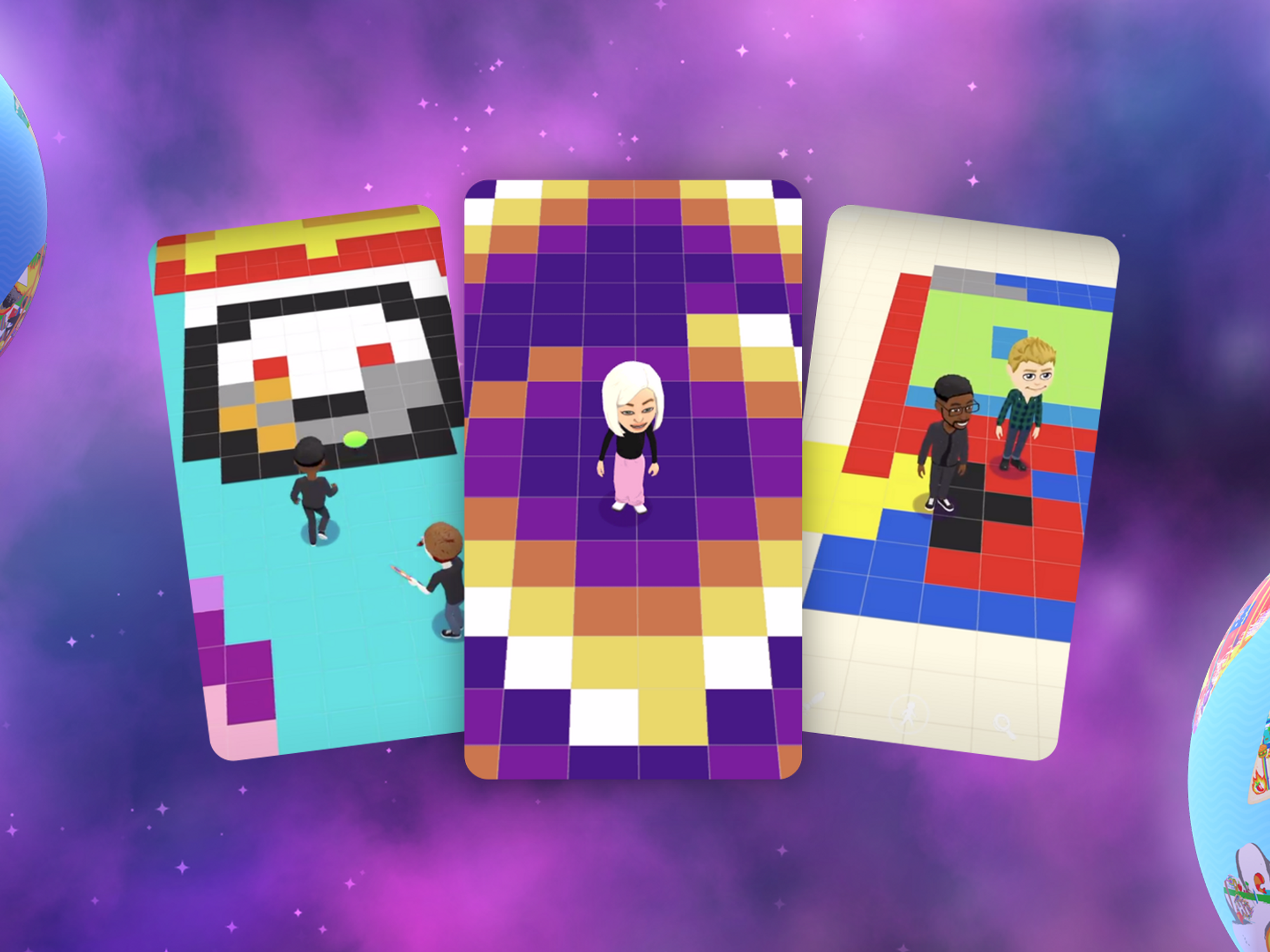 Snap Inc.
Snap just made its largest push yet into social gaming with Bitmoji Paint. The new game lets millions of users collaboratively paint a pixelated canvas and marks an expansion of Snap's gaming division, which launched in 2019.

Players can communicate with each other in Bitmoji Paint, though only through a limited set of preloaded messages. Snap's games previously could only be played by oneself or with one's Snapchat friends. But Bitmoji Paint can accommodate millions of players. Gamers tend to play Snap's games longer when they play with others rather than alone. Since launching its Games platform, the company says 100 million users have played.
---
Snap has primarily monetized that through six-second advertisements that run before a game starts. The nine-year old company hopes more games and more user engagement will translate into profitability.
Mobile gaming comprises the largest piece of the $160 billion gaming industry. Much of that comes from advertising and in-app purchases.
Snap is including in-app purchases for Bitmoji Paint on Android. Users can purchase tokens to buy digital goods for their avatars, such as roller skates, a hoverboard or a paint roller. Such in-app purchases are generally easier to implement on Android than on iOS.
Snap's first original game launched last year along with a new push to bring games to its young-skewing user base. Most of the games on the app are still developed from third parties.
Snap acquired Bitmoji in 2016 for a reported $64.2 million and has since sought to exploit those user-lookalike avatars in numerous ways. Like Bitmoji Paint, Bitmoji Party – Snap's first internally developed game – enabled users to play as their avatars. Snap also allows authorized external game developers to let players play as their Bitmoji avatars by using Snap's software development kit.
In addition to ramping up its gaming team and offering, Snap, which began as a disappearing-messaging app, has recently ventured into music, including launching a TikTok-like feature called Spotlight. That is part of a broader trend of the rising prominence that music plays in social media.
Sam Blake
Sam primarily covers entertainment and media for dot.LA. Previously he was Marjorie Deane Fellow at The Economist, where he wrote for the business and finance sections of the print edition. He has also worked at the XPRIZE Foundation, U.S. Government Accountability Office, KCRW, and MLB Advanced Media (now Disney Streaming Services). He holds an MBA from UCLA Anderson, an MPP from UCLA Luskin and a BA in History from University of Michigan. Email him at samblake@dot.LA and find him on Twitter @hisamblake
https://twitter.com/hisamblake
samblake@dot.la