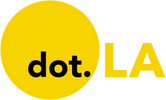 Get in the KNOW  
  on LA Startups & Tech  
X
Sam Blake
Sam primarily covers entertainment and media for dot.LA. Previously he was Marjorie Deane Fellow at The Economist, where he wrote for the business and finance sections of the print edition. He has also worked at the XPRIZE Foundation, U.S. Government Accountability Office, KCRW, and MLB Advanced Media (now Disney Streaming Services). He holds an MBA from UCLA Anderson, an MPP from UCLA Luskin and a BA in History from University of Michigan. Email him at samblake@dot.LA and find him on Twitter @hisamblake
As FaZe Clan prepares to celebrate its tenth anniversary on Saturday, it's no great wonder why chief executive Lee Trink describes the fact that the company has even lasted a decade as "mind-blowing for a lot of people."
On the heels of recent milestones like a $40 million series A funding round led by Jimmy Iovine, which pegged the firm's value around $250 million, and a partnership with Sugar23 productions to form FaZe Studios, "It feels like we finally have the appropriate attention that we deserve," Trink said. He has big plans for L.A.-based FaZe Clan to become an international powerhouse that dominates the entire entertainment industry.
---
It's quite a vision for a company that ten years ago consisted of three dudes posting YouTube compilation videos of their Xbox escapades: "like skate videos," co-founder Thomas Oliveira, better known as FaZe Temperrr, told Hypebeast, complete with "dope music" and "cool edits." Soon enough, Temperrr, along with FaZe Banks, FaZe Rain and FaZe Apex, realized there was serious money to be made in online videos. Eventually they began competing professionally, and winning. As their accolades and YouTube libraries grew, across both individual accounts and the shared FaZe-branded channels, so did the fans.
In those early days, FaZe members embraced vlogging, turning the camera on themselves as their warrior and soldier characters kicked butt and performed stunts on screen. "They were the first ones to represent themselves as gamers, totally unapologetically," Trink told dot.LA. "That woke up an enormous community of underappreciated gamers."
Today that community numbers over 215 million followers across FaZe Clan's social media platforms and those of its roster of gamers and content creators, many of whom continue to play and post under FaZe-prepended monikers. The company claims its videos yield over 500 millions views per month. A host of celebrities have invested, including musicians Lil Yachty and Offset, and professional athletes Ben Simmons and Juju Smith-Schuster; many of them consider themselves part of the crew.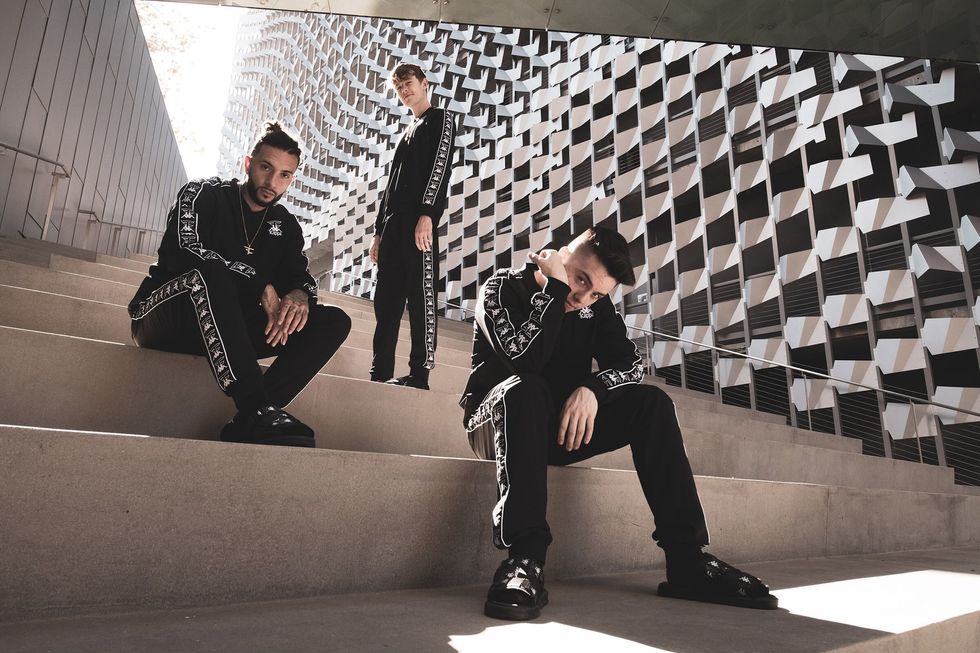 Faze Temperrr, FaZe Blaze and FaZe Adapt are 3 members of FaZe Clan
A big driver of FaZe's appeal, Trink says, is that fans not only feel close to the talent, but also have a sense that they, too, could one day join the ranks.

"Not that long ago," Trink said, "we signed an 11-year-old. The proximity to be a part of us, in addition to being an extension of us, is part of what makes them so passionate."
In 2019, that passion summed to $35 million in revenue, spread more or less evenly across sponsorship and brand deals, esports, merchandise, and advertising from content. FaZe Clan has reportedly inked seven-figure partnerships with Nissan and energy drink G Fuel, and has made apparel deals with brands like Champion. In one of its recent "drops", FaZe Clan sold limited-edition $80 hoodies and $40 t-shirts in collaboration with the NFL's virtual draft this April.
"It's transcended a hobby or a pastime and has become how (fans) define themselves," Trink explained.

Some of FaZe Clan's talent live together in a house in the Hollywood Hills. Mostly men in their 20s, many of their walls are adorned with YouTube plaques commemorating subscriber milestones, reminiscent of a music star's collection of gold records. The vistas from large windows in the upscale house are beautiful. FaZe members report working hard, though, often filming throughout the day and editing their videos into the night.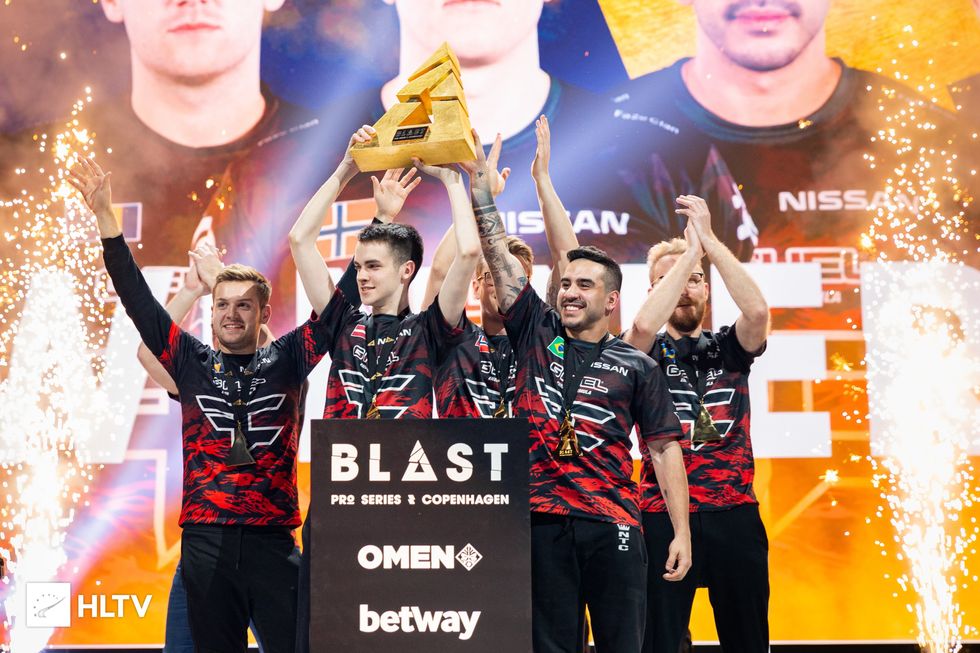 Esports currently comprises about 25% of FaZe Clan's revenue
One of the house's resident cats, FaZe Barry, himself has over 400 Instagram followers, despite having no photos posted on his account.
When FaZe Clan's admirers have an opportunity to come out in person, the number of fans can be overwhelming. A pop-up shop in New York City last year had to be shut down by the NYPD due to security concerns when lines to meet FaZe members stretched far beyond expectations.
Commanding such frenzied adoration through a youth-fueled energy has brought FaZe Clan some controversy. In one instance, certain FaZe members are thought to have been involved in an offshore esports gambling ring which, though not necessarily illegal, was widely considered shady. Loud contract disputes between FaZe Clan and some members have been an ongoing sideshow. But Trink mostly shrugs it off.
"The reality is when you are leading culture in the way we're leading culture, you don't do that with some type of whitewashed brand," he said.
FaZe Clan CEO Lee Trink
Looking forward, Trink highlights two growth areas for FaZe. One is content, which he expects to grow to over 50% of total revenues.
"On the content side, the quest is to be a dominant force in entertainment overall, not just in gaming," he said, while emphasizing that it's important to him that FaZe doesn't "lose sight" of its gaming roots. The partnership with Sugar23 is a piece of that growth strategy.
The other growth area is global. Although over half of FaZe Clan's fans are outside North America, Trink says he wants the company to have "boots on the ground, regionally around the world" to cultivate talent and produce content.
Being headquartered in Los Angeles should help. Trink serves on Mayor Eric Garcetti's esports council, which he's put together to help make L.A. the global center for esports.

"If we weren't in L.A.," Trink said, "I don't think we would have achieved things like the FaZe Studios deal and some of the other deals we're working toward."
Those deals include developing longer-form film projects and a potential partnership with an unnamed large music company. Trink is intent on working with new partners to reimagine how media can be combined in interesting, more "significant" ways that "elevate the industry and elevate the culture of gaming." The ambition is high for a company already well accustomed to deal-making; "We try to make it a common practice of blowing people's minds," Trink noted.
Although the pandemic has changed tomorrow's virtual celebration from what the company originally had in mind, Trink is excited. "It'll be a great moment for all of us, to look at each other and take some pride in what we've done."
And on Monday, it'll be back to work, with big plans ahead.
Sam Blake
Sam primarily covers entertainment and media for dot.LA. Previously he was Marjorie Deane Fellow at The Economist, where he wrote for the business and finance sections of the print edition. He has also worked at the XPRIZE Foundation, U.S. Government Accountability Office, KCRW, and MLB Advanced Media (now Disney Streaming Services). He holds an MBA from UCLA Anderson, an MPP from UCLA Luskin and a BA in History from University of Michigan. Email him at samblake@dot.LA and find him on Twitter @hisamblake
https://twitter.com/hisamblake
samblake@dot.la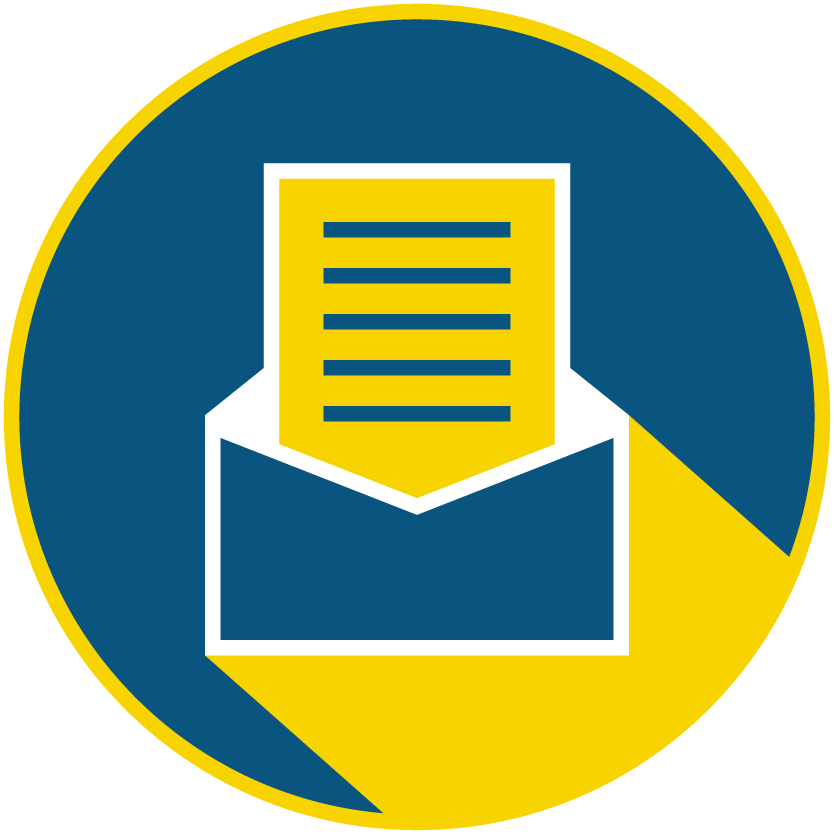 Subscribe to our newsletter to catch every headline.
Samson Amore
Samson Amore is a reporter for dot.LA. He previously covered technology and entertainment for TheWrap and reported on the SoCal startup scene for the Los Angeles Business Journal. Send tips or pitches to samsonamore@dot.la and find him on Twitter at @Samsonamore. Pronouns: he/him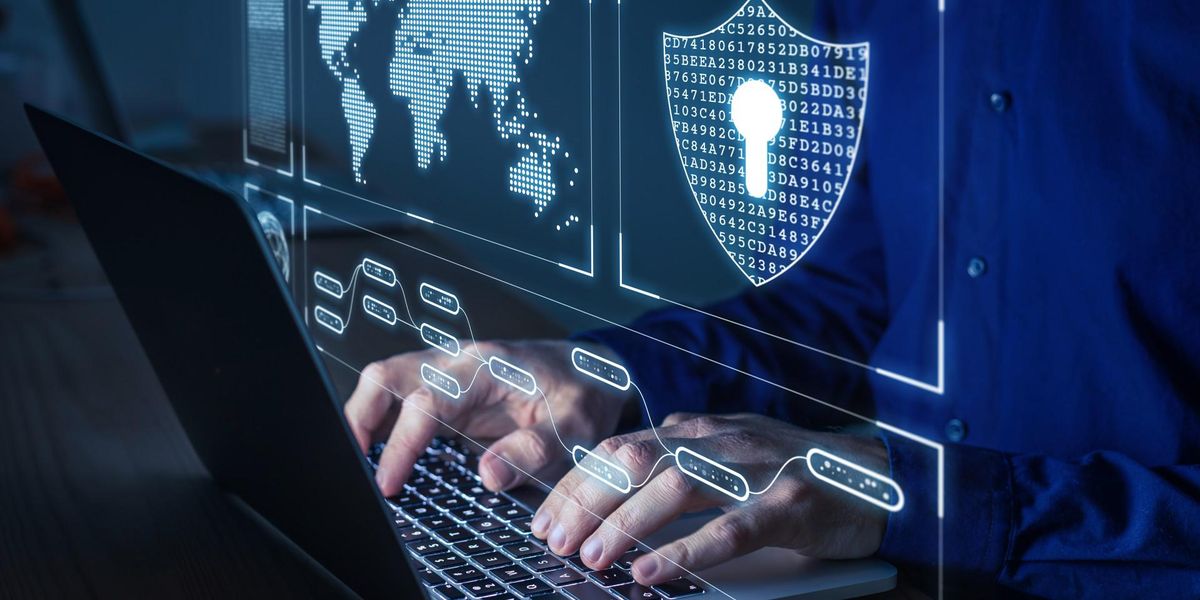 Art by NicoElNino/ Shutterstock
What do education startups, maternal care platforms and Minecraft servers have in common? They're all susceptible to hacking.
Also, businesses in each industry use software created by Manhattan Beach-based Inspectiv, which announced Thursday that it's raised an $8.6 million Series A round to continue developing its artificial intelligence that detects and wipes out security threats.
The new funds bring the total Inspectiv has raised to $16.6 million since its 2018 launch. Founder and chairman Joseph Melika told dot.LA the company's recent growth has largely been steered by the pandemic as companies put a higher value on data security.
The heightened need for better security, according to Melika, is due to recent changes in how people work. "Just people, frankly, getting distracted," he said, has made some businesses more vulnerable to hackers.
"They're working remotely, their laptops are from home [with] no firewall," he said, adding that has left a lot of systems potentially exposed to hacks.
Inspectiv's risk management platform runs autonomously 24/7 and is constantly scanning for threats, Melika said. The software isn't just run on A.I., it's also combined with a network of security researchers. Melika said part of Inspectiv's intelligence comes from the input of thousands of researchers.
Once it finds a threat, the software alerts Inspectiv, whose vulnerability spot-checkers verify it and identify it to the client. Then, Inspectiv scans its other clients for the same threat, or similar invasions that could be lurking. There's also the potential for the software to review backup files, in case a company wants to make sure no older resolved threats spring back to life.
Melika pointed out several current Inspectiv clients using its software are local, including GoGuardian, maternal care company Mahmee and Minehut, a platform for people to host custom "Minecraft" servers.
The funding round was led by StepStone Group, among a suite of existing Inspectiv investors including Westwood-based Fika Ventures, San Francisco's Freestyle Capital and Santa Monica-based Mucker Capital.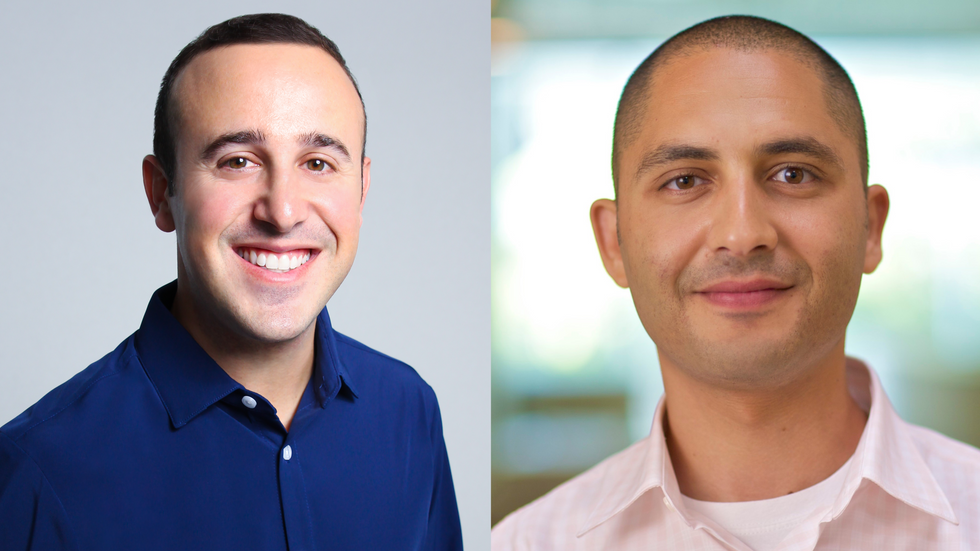 CEO Ryan Disraeli (left) and Founder and Chairman Joseph Melika (right) Courtesy of Inspectiv
Inspectiv also announced a leadership transition this week alongside several new hires – former CEO and co-founder of fraud prevention service Telesign Ryan Disraeli will take the reins as CEO of Inspectiv, while Melika will remain on board as the company's board chairman.
"Inspectiv is really helping secure the internet, and that was something that personally I could get passionate about," Disraeli said. "To be able to work with a team of people that we brought in that also has that security background, but also experience scaling up organizations was a pretty exciting opportunity."
The company also hired Karen Nguyen as chief revenue officer, Ray Espinoza as chief information security officer and Ross Hendrickson to be vice president of engineering. Disraeli said the Inspectiv team is currently 22 people but the company is "adding aggressively to that number" by expanding its product development team.
Disraeli wouldn't disclose revenues but told dot.LA he's confident he can grow Inspectiv quickly.
"There's a lot of companies raising money that don't have customers and don't have real growth," Disraeli said. "This is a company that has real customers that are growing and growing with us."
Samson Amore
Samson Amore is a reporter for dot.LA. He previously covered technology and entertainment for TheWrap and reported on the SoCal startup scene for the Los Angeles Business Journal. Send tips or pitches to samsonamore@dot.la and find him on Twitter at @Samsonamore. Pronouns: he/him
https://twitter.com/samsonamore
samsonamore@dot.la
Samson Amore
Samson Amore is a reporter for dot.LA. He previously covered technology and entertainment for TheWrap and reported on the SoCal startup scene for the Los Angeles Business Journal. Send tips or pitches to samsonamore@dot.la and find him on Twitter at @Samsonamore. Pronouns: he/him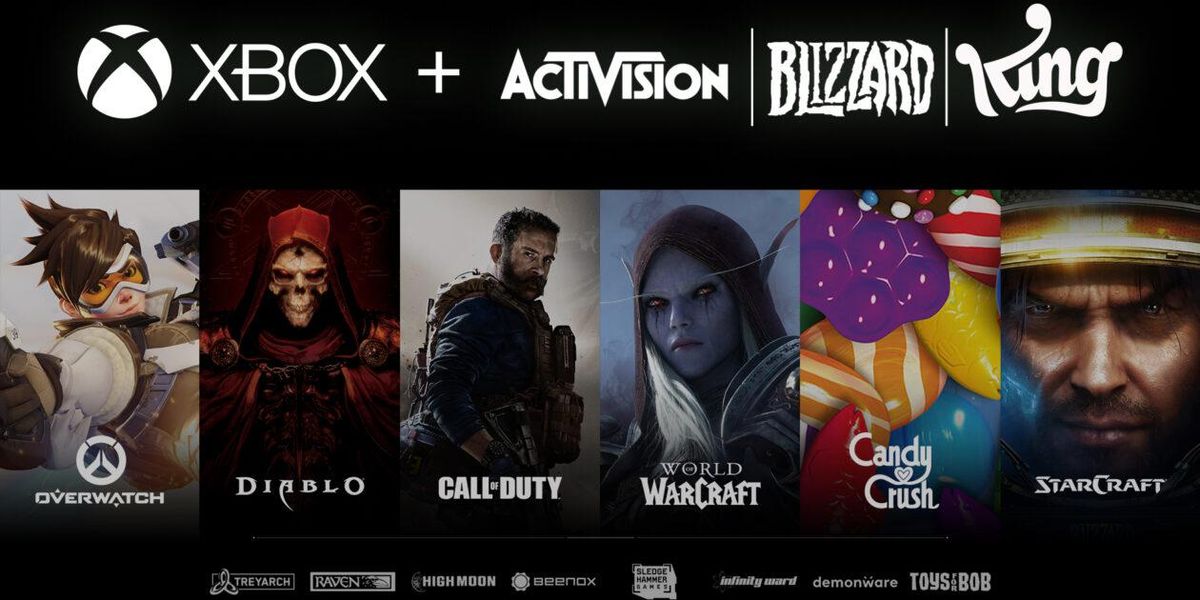 Courtesy of Activision Blizzard
Activision Blizzard intends to acquire Proletariat, a Boston-based game studio that developed the wizard-themed battle royale game "Spellbreak."
VentureBeat first reported that the Santa Monica-based publisher was exploring a purchase, noting its ongoing mission to expand the staff working on Blizzard's hit massively multiplayer online game "World of Warcraft," which launched in 2004.
Proletariat's team of roughly 100 people will be merged into Activision's "World of Warcraft" team to work on its upcoming expansion game. Though there's no release date as yet for the title, "World of Warcraft: Dragonflight" is expected to debut before the end of this year.
Activision did not immediately return a request for comment. Financial terms of the deal were not available.
This Proletariat deal is Activision's latest push to consolidate its family tree by folding its subsidiary companies in under the Blizzard banner. More than 15 years after it bought out New York-based game developer Vicarious Visions, Activision merged the business into its own last year, ensuring that the studio wouldn't work on anything but Blizzard titles.
The deal could also have implications for workers at Activision who have looked to unionize. One subsidiary of Activision, Wisconsin-based Raven Software, cast a majority vote to establish its Game Workers Alliance—backed by the nationwide Communications Workers of America union—in May.
Until recently, Activision has remained largely anti-union in the face of its employees organizing—but it could soon not have much of a say in the matter once it finalizes its $69 billion sale to Microsoft, which said publicly it would maintain a "neutral approach" and wouldn't stand in the way if more employees at Activision expressed interest in unionizing after the deal closes.
Each individual studio under the Activision umbrella would need to have a majority vote in favor of unionizing to join the GWA. Now, Proletariat's workforce—which, somewhat ironically given its name, isn't unionized—is another that could make such a decision leading up to the Microsoft deal's expected closing in 2023.
Samson Amore
Samson Amore is a reporter for dot.LA. He previously covered technology and entertainment for TheWrap and reported on the SoCal startup scene for the Los Angeles Business Journal. Send tips or pitches to samsonamore@dot.la and find him on Twitter at @Samsonamore. Pronouns: he/him
https://twitter.com/samsonamore
samsonamore@dot.la
Kristin Snyder
Kristin Snyder is an editorial intern for dot.la. She previously interned with Tiger Oak Media and led the arts section for UCLA's Daily Bruin.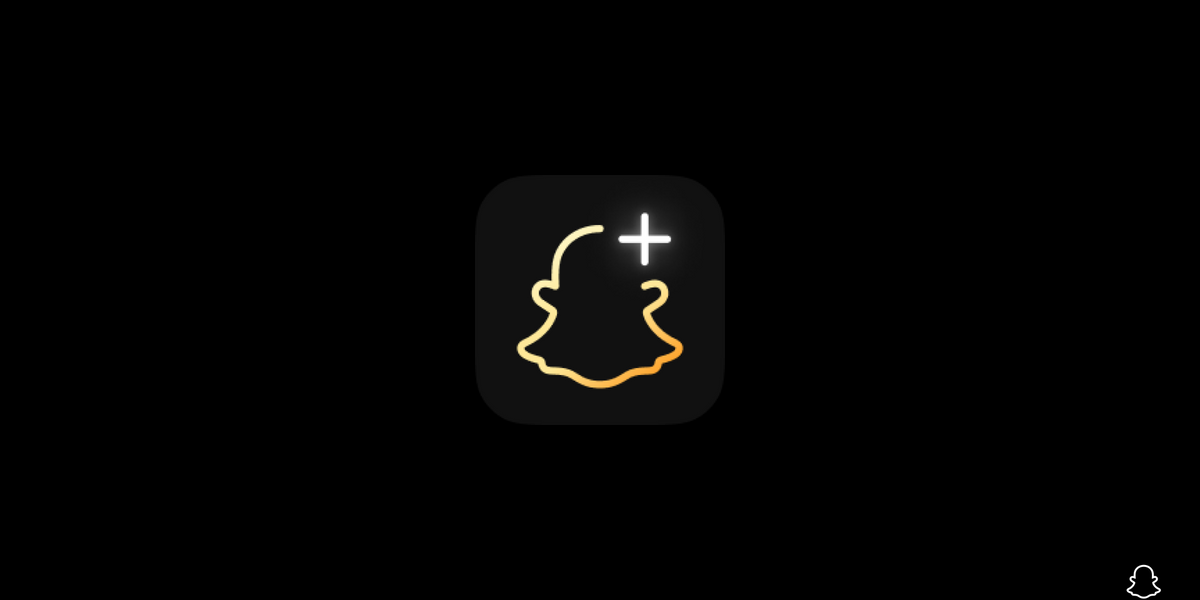 Courtesy of Snap
Snap is officially launching Snapchat Plus, a paid subscription plan on Santa Monica-based social media company's flagship app.
Snap is now the latest media company to tack a "plus" to the end of its name—announcing Wednesday that the new service will provide users with "exclusive, experimental and pre-release features" for the price of $3.99 a month. The first features available to paying subscribers include the ability to customize the style of app's icon, pin a "BFF" to the top of their chat history and see which users have rewatched a story, according to The Verge.
The new product arrives after Snap confirmed reports earlier this month that it was testing Snapchat Plus—though the version that it has rolled out does not incorporate the rumored feature that would allow subscribers to view a friend's whereabouts over the previous 24 hours.
Snapchat Plus will initially be available to users in the U.S., Canada, U.K., France, Germany, Australia, New Zealand, Saudi Arabia and the United Arab Emirates. While certain features will remain exclusive to Plus users, others will eventually be released across Snapchat's entire user base, Snap senior vice president of product Jacob Andreou told The Verge. (Disclosure: Snap is an investor in dot.LA.)
The subscription tier introduces a new potential revenue stream for Snap, which experienced a "challenging" first quarter marked by disruptions to its core digital advertising market. However, Andreou told The Verge that the product is not expected to be a "material new revenue source" for the company. He also disputed that Snap was responding to its recent economic headwinds, noting that Snap had been exploring a paid offering since 2016.
Despite charging users, Snapchat Plus does not include the option to turn off ads. "Ads are going to be at the core of our business model for the long term," Andreou said.
Snap is not the first popular social media platform to venture into subscriptions: Both
Twitter
and
Tumblr
rolled out paid tiers last year, albeit with
mixed
results.
Kristin Snyder
Kristin Snyder is an editorial intern for dot.la. She previously interned with Tiger Oak Media and led the arts section for UCLA's Daily Bruin.