After Ten Years, Gaming Giant FaZe Clan Has No Plans to Grow Up, But Big Ambitions to Dominate
Sam Blake
Sam primarily covers entertainment and media for dot.LA. Previously he was Marjorie Deane Fellow at The Economist, where he wrote for the business and finance sections of the print edition. He has also worked at the XPRIZE Foundation, U.S. Government Accountability Office, KCRW, and MLB Advanced Media (now Disney Streaming Services). He holds an MBA from UCLA Anderson, an MPP from UCLA Luskin and a BA in History from University of Michigan. Email him at samblake@dot.LA and find him on Twitter @hisamblake
08:47 AM | May 29, 2020
As FaZe Clan prepares to celebrate its tenth anniversary on Saturday, it's no great wonder why chief executive Lee Trink describes the fact that the company has even lasted a decade as "mind-blowing for a lot of people."
On the heels of recent milestones like a $40 million series A funding round led by Jimmy Iovine, which pegged the firm's value around $250 million, and a partnership with Sugar23 productions to form FaZe Studios, "It feels like we finally have the appropriate attention that we deserve," Trink said. He has big plans for L.A.-based FaZe Clan to become an international powerhouse that dominates the entire entertainment industry.
---
It's quite a vision for a company that ten years ago consisted of three dudes posting YouTube compilation videos of their Xbox escapades: "like skate videos," co-founder Thomas Oliveira, better known as FaZe Temperrr, told Hypebeast, complete with "dope music" and "cool edits." Soon enough, Temperrr, along with FaZe Banks, FaZe Rain and FaZe Apex, realized there was serious money to be made in online videos. Eventually they began competing professionally, and winning. As their accolades and YouTube libraries grew, across both individual accounts and the shared FaZe-branded channels, so did the fans.
In those early days, FaZe members embraced vlogging, turning the camera on themselves as their warrior and soldier characters kicked butt and performed stunts on screen. "They were the first ones to represent themselves as gamers, totally unapologetically," Trink told dot.LA. "That woke up an enormous community of underappreciated gamers."
Today that community numbers over 215 million followers across FaZe Clan's social media platforms and those of its roster of gamers and content creators, many of whom continue to play and post under FaZe-prepended monikers. The company claims its videos yield over 500 millions views per month. A host of celebrities have invested, including musicians Lil Yachty and Offset, and professional athletes Ben Simmons and Juju Smith-Schuster; many of them consider themselves part of the crew.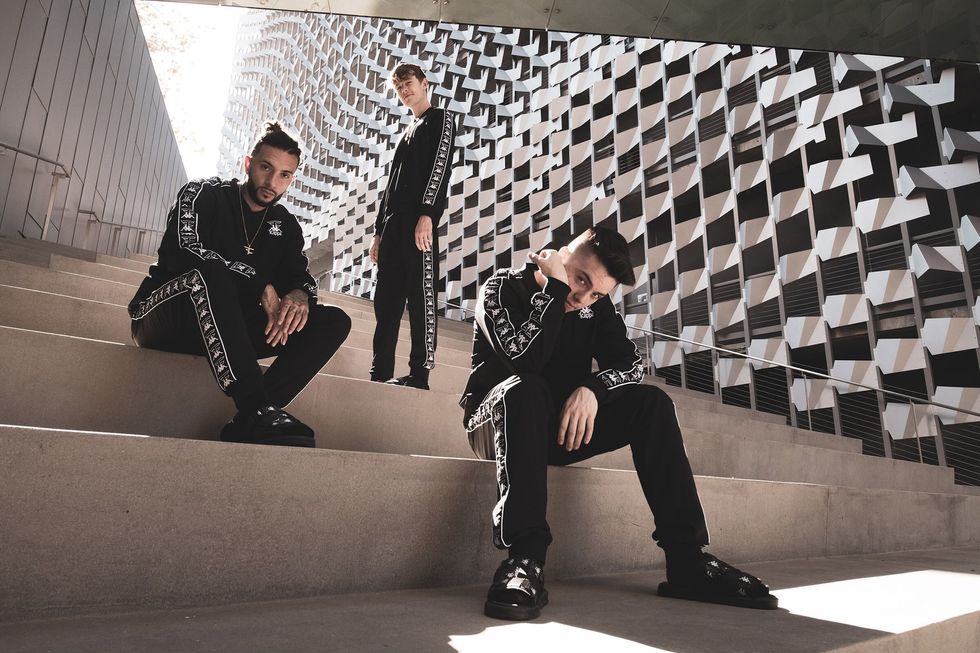 Faze Temperrr, FaZe Blaze and FaZe Adapt are 3 members of FaZe Clan
A big driver of FaZe's appeal, Trink says, is that fans not only feel close to the talent, but also have a sense that they, too, could one day join the ranks.

"Not that long ago," Trink said, "we signed an 11-year-old. The proximity to be a part of us, in addition to being an extension of us, is part of what makes them so passionate."
In 2019, that passion summed to $35 million in revenue, spread more or less evenly across sponsorship and brand deals, esports, merchandise, and advertising from content. FaZe Clan has reportedly inked seven-figure partnerships with Nissan and energy drink G Fuel, and has made apparel deals with brands like Champion. In one of its recent "drops", FaZe Clan sold limited-edition $80 hoodies and $40 t-shirts in collaboration with the NFL's virtual draft this April.
"It's transcended a hobby or a pastime and has become how (fans) define themselves," Trink explained.

Some of FaZe Clan's talent live together in a house in the Hollywood Hills. Mostly men in their 20s, many of their walls are adorned with YouTube plaques commemorating subscriber milestones, reminiscent of a music star's collection of gold records. The vistas from large windows in the upscale house are beautiful. FaZe members report working hard, though, often filming throughout the day and editing their videos into the night.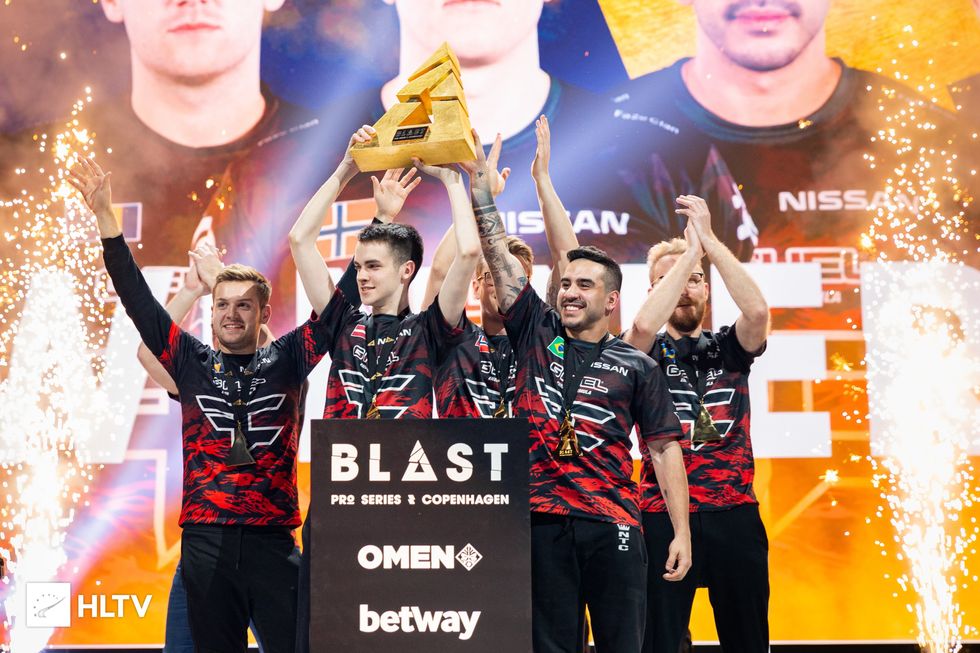 Esports currently comprises about 25% of FaZe Clan's revenue
One of the house's resident cats, FaZe Barry, himself has over 400 Instagram followers, despite having no photos posted on his account.
When FaZe Clan's admirers have an opportunity to come out in person, the number of fans can be overwhelming. A pop-up shop in New York City last year had to be shut down by the NYPD due to security concerns when lines to meet FaZe members stretched far beyond expectations.
Commanding such frenzied adoration through a youth-fueled energy has brought FaZe Clan some controversy. In one instance, certain FaZe members are thought to have been involved in an offshore esports gambling ring which, though not necessarily illegal, was widely considered shady. Loud contract disputes between FaZe Clan and some members have been an ongoing sideshow. But Trink mostly shrugs it off.
"The reality is when you are leading culture in the way we're leading culture, you don't do that with some type of whitewashed brand," he said.
FaZe Clan CEO Lee Trink
Looking forward, Trink highlights two growth areas for FaZe. One is content, which he expects to grow to over 50% of total revenues.
"On the content side, the quest is to be a dominant force in entertainment overall, not just in gaming," he said, while emphasizing that it's important to him that FaZe doesn't "lose sight" of its gaming roots. The partnership with Sugar23 is a piece of that growth strategy.
The other growth area is global. Although over half of FaZe Clan's fans are outside North America, Trink says he wants the company to have "boots on the ground, regionally around the world" to cultivate talent and produce content.
Being headquartered in Los Angeles should help. Trink serves on Mayor Eric Garcetti's esports council, which he's put together to help make L.A. the global center for esports.

"If we weren't in L.A.," Trink said, "I don't think we would have achieved things like the FaZe Studios deal and some of the other deals we're working toward."
Those deals include developing longer-form film projects and a potential partnership with an unnamed large music company. Trink is intent on working with new partners to reimagine how media can be combined in interesting, more "significant" ways that "elevate the industry and elevate the culture of gaming." The ambition is high for a company already well accustomed to deal-making; "We try to make it a common practice of blowing people's minds," Trink noted.
Although the pandemic has changed tomorrow's virtual celebration from what the company originally had in mind, Trink is excited. "It'll be a great moment for all of us, to look at each other and take some pride in what we've done."
And on Monday, it'll be back to work, with big plans ahead.
Sam Blake
Sam primarily covers entertainment and media for dot.LA. Previously he was Marjorie Deane Fellow at The Economist, where he wrote for the business and finance sections of the print edition. He has also worked at the XPRIZE Foundation, U.S. Government Accountability Office, KCRW, and MLB Advanced Media (now Disney Streaming Services). He holds an MBA from UCLA Anderson, an MPP from UCLA Luskin and a BA in History from University of Michigan. Email him at samblake@dot.LA and find him on Twitter @hisamblake
https://twitter.com/hisamblake
samblake@dot.la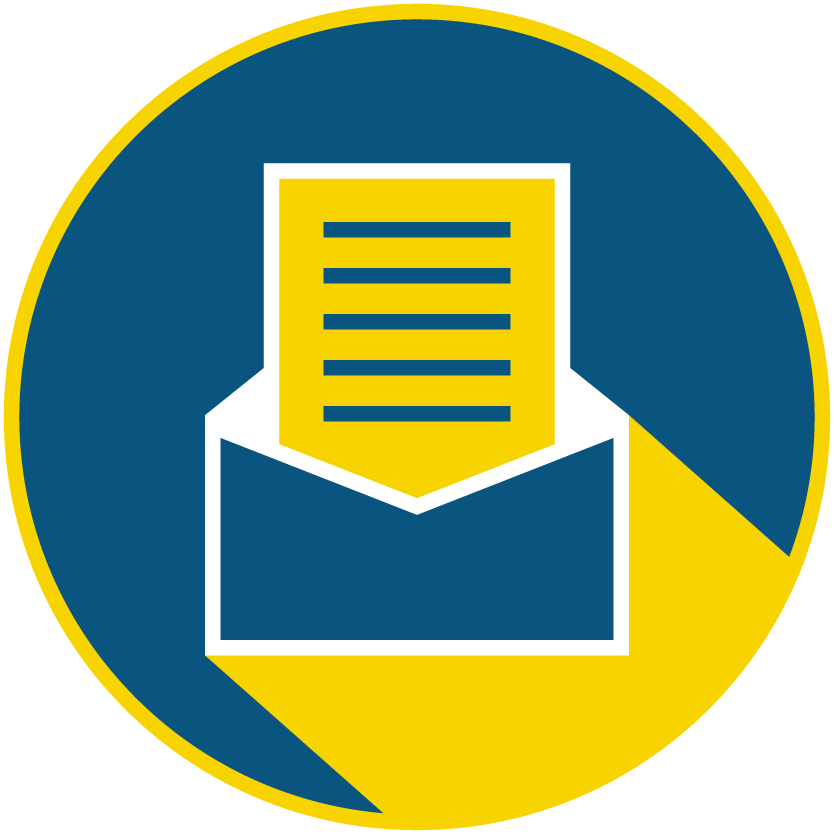 Subscribe to our newsletter to catch every headline.
07:28 AM | January 04, 2021
Despite — or in many cases because of — the raging pandemic, 2020 was a great year for many tech startups. It turned out to be an ideal time to be in the video game business, developing a streaming ecommerce platform for Gen Z, or helping restaurants with their online ordering.
But which companies in Southern California had the best year? That is highly subjective of course. But in an attempt to highlight who's hot, we asked dozens of the region's top VCs to weigh in.
We wanted to know what companies they wish they would have invested in if they could go back and do it all over again.
Startups were ranked by how many votes each received. In the case of a tie, companies were listed in order of capital raised. The list illustrates how rapidly things move in startup land. One of the hottest startups had not even started when 2020 began. A number doubled or even 16x'd their valuation in the span of a few short months.
To divvy things up, we delineated between companies that have raised Series A funding or later and younger pre-seed or seed startups.
Not surprisingly, many of the hottest companies have been big beneficiaries of the stay-at-home economy.
PopShop Live, a red-hot QVC for Gen Z headquartered out of a WeWork on San Vicente Boulevard, got the most votes. Interestingly, the streaming ecommerce platform barely made it onto the Series A list because it raised its Series A only last month. Top Sand Hill Road firms Andreessen Horowitz and Lightspeed Venture Partners reportedly competed ferociously for who would lead the round but lost out to Benchmark, which was an early investor in eBay and Uber. The round valued PopShop Live at $100 million, way up from the $6 million valuation it raised at only five months prior.
Scopely, now one of the most valuable tech companies in Los Angeles, was also a top vote getter.
The Culver City mobile gaming unicorn raised $340 million in Series E funding in October at a $3.3 billion valuation, which nearly doubled the company's $1.7 billion post-money valuation from March. It is no coincidence that that was the same month stay-at-home orders began as Scopely has benefited from bored consumers staying on their couch and playing ScrabbleGo or Marvel Strike Force.
The company's success is especially welcome news to seed investors Greycroft, The Chernin Group and TenOneTen ventures, who got in at a $40 million post valuation in 2012. Upfront Ventures, BAM Ventures and M13 joined the 2018 Series C at a $710 post-money valuation.
Softbank-backed Ordermark, which flew more under the radar, also topped the list. The company's online ordering platform became a necessity for restaurants forced to close their dining rooms during the pandemic and raised $120 million in Series C funding in October.
On the seed side, two very different startups stood out. There was Pipe, which enables companies with recurring revenues to tap into their deferred cash flows with an instant cash advance, and Clash App, Inc., a TikTok alternative launched by a former employee of the social network in August.
We will have the list of Southern California's top seed startups out tomorrow.
Lead art by Candice Navi.
Ben Bergman
Ben Bergman is the newsroom's senior finance reporter. Previously he was a senior business reporter and host at KPCC, a senior producer at Gimlet Media, a producer at NPR's Morning Edition, and produced two investigative documentaries for KCET. He has been a frequent on-air contributor to business coverage on NPR and Marketplace and has written for The New York Times and Columbia Journalism Review. Ben was a 2017-2018 Knight-Bagehot Fellow in Economic and Business Journalism at Columbia Business School. In his free time, he enjoys skiing, playing poker, and cheering on The Seattle Seahawks.
https://twitter.com/thebenbergman
ben@dot.la
04:00 AM | October 29, 2021
Pejman Nozad, a founding managing partner at Pear VC, joins this episode of LA Venture to discuss Pear VC's current initiatives, including its accelerator and fellowships. He's seen as one of the most successful angel investors in the area, and for good reason: he has made more than 300 investments in his lifetime.
"I'm a child of revolution and war and difficult times," said Nozad of his upbringing in Iran during the revolution.
Nozad went to college before dropping out. That's when his brother told him about his dream to go to America. After his brother was denied a visa multiple times, Nozad went himself to the embassy and got lucky; the woman in charge of the process liked him enough to approve him.
"When you're in [your] early twenties, you don't analyze much of the future. And then your risk-takers. I came to America in 1992 with $700 and I didn't speak any word of English," said Nozad.
Nozad went from working at a carwash, then a yogurt shop, to a (now famous) Persian rug store in Palo Alto. Many of his clients happened to be CEOs and venture capitalists; Nozad wanted to be part of that community.
"I was very lucky because I had access to people who normally nobody can see them, but I was hanging out with them at Sunday barbecues while selling carpets," said Nozad.
In his early days as an investor, Nozad bet on companies that included Dropbox and DoorDash. He said he took inspiration as a venture capitalist in lessons he learned from his time playing professional soccer in Iran.
"In soccer, you can score minute one, or you can score at minute 90. Both of them [are] one goal and you can win the game. So, when you go to fundraise, don't get disappointed if you hear a lot of nos, because the yes could be the last meeting after the whole two months," he said.
Want to hear more L.A. Venture? Listen on Apple Podcasts, Stitcher, Spotify or wherever you get your podcasts.
dot.LA Engagement Intern Joshua Letona contributed to this post.
From Your Site Articles
Related Articles Around the Web
Minnie Ingersoll
Minnie Ingersoll is a partner at TenOneTen and host of the LA Venture podcast. Prior to TenOneTen, Minnie was the COO and co-founder of $100M+ Shift.com, an online marketplace for used cars. Minnie started her career as an early product manager at Google. Minnie studied Computer Science at Stanford and has an MBA from HBS. She recently moved back to L.A. after 20+ years in the Bay Area and is excited to be a part of the growing tech ecosystem of Southern California. In her space time, Minnie surfs baby waves and raises baby people.