jam city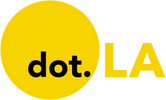 Get in the KNOW
on LA Startups & Tech
X
jam city
In this fireside chat with dot.LA and Pacaso co-founder and chair Spencer Rascoff, Jam City President and co-founder Josh Yguado explores what the acquisition of Ludia means for the future of Jam City and the future of mobile gaming.
Jam City is behind some of the world's most well-known mobile games including several for the "Jurassic Park" and "Harry Potter" franchises, among others. Its recent acquisition of Ludia bolsters its global portfolio of top studios that develop and publish top-grossing games.
Yguado says one of the most important ways to build trust with their brand is by taking care of the fans. The company relies on third-party intellectual property but also makes sure there's a slew of original games coming in.

"If we're creating something that's going to last not a couple years, but five, 10, 15 years. They want someone who's thinking ahead about where gaming is going to be," says Yguado.
People spend more time playing video games than they do watching TV or being on Facebook, according to Yguado. He capitalized on the fact that when people love something like a Marvel movie, they want to spend more time in that world.
As gaming embraces NFTs and other digital collectibles, fans could go beyond collecting digital tokens and in-game items. Soon, players will be investing in their games themselves.
"People are going to be able to collect resources, buy them and sell them, but also use them in ways give them to friends share them, I think, how we transact how we live are going to be driven by NFTs in ways we can't even imagine right now," said Yguado.
Also in this episode, Yguado discusses what it means to be at the intersection of traditional entertainment and mobile gaming and why L.A. is the perfect place for this work.
Want to hear more episodes? Subscribe to Office Hours on Stitcher, Apple Podcasts, Spotify, iHeart Radio or wherever you get your podcasts.

dot.LA Engagement Intern Joshua Letona contributed to this post.
Jam City is a investor in dot.LA.
At dot.LA's second annual summit, mobile game publisher Jam City's Chief Operating Officer Josh Yguado said he believes the next generation of mobile gaming will enable users to own parts of their favorite games on the blockchain.

"More than anything we're investing in where gaming is going, so we're making huge investments right now in augmented reality and cryptocurrency," Yguado said during the summit's fireside chat Thursday evening. "We've talked about the metaverse a bit today, but we're really thinking about where gaming is going to be two to three years from now."
Culver City-based Jam City was launched in 2011 and has since made a name for itself adapting popular television and movies into games. Its standout titles include "Harry Potter: Hogwarts Mystery," "Jurassic World Alive" and "Cookie Jam." Jam City and Josh Yguado are both investors in dot.LA.
Speaking with dot.LA co-founder and Spencer Rascoff, Yguado said that after more than a decade running Jam City, the mobile gaming giant is looking beyond its roots as a company that develops its own games to one that's focused on acquiring existing game studios and bringing more indie developers under its wing. The one-on-one interview was part of a slate of evening events kicking off the second dot.LA Summit, and was recorded for Rascoff's "Office Hours" podcast.
This September, Jam City paid $165 million to buy out Montreal-based Ludia, which was previously owned by Fremantle Media and developed the "Jurassic World Alive" game. At the same time, Jam City raised a $350 million equity and debt round led by South Korean game publisher Netmarble Games, the company's largest funding round ever. Jam City has raised roughly $625 million since its launch, according to Pitchbook.
Yguado said that Jam City has generated $3 billion in lifetime revenue, driven mainly by in-app purchases since its games are free. He also noted Jam City's games have been installed roughly 1.3 billion times. The next step, he said, is allowing that loyal player base to actually own and trade parts of games as NFTs, or non-fungible tokens, that have the potential to increase in value over time like a physical collectible.
"We think the future is going to be a lot of IP [intellectual property], and some advertising [revenue], but also people actually buying and owning assets. I think that's the next phase of where we're headed," Yguado said. "Now we're entering this next phase, I really believe we're going to have a kind of transition now going toward real ownership in gaming."
Yguado added, "players up till now have been enjoying a world, but it's like playing on a stage, they're not actually investing in creating something that they can share with others."
Yguado told Rascoff that Jam City's research shows that its players spend more time per day engaging with its games than they watch film and TV. But Yguado said the connection to recognizable film or television franchises helps reel in new players. Half of the Jam City games portfolio is original IP, and the other half is based on existing well-known franchises, such as Fox's "Family Guy" or Disney's "Frozen."
"Honestly, we love both [original and acquired IP], what we care most about is the gaming experience," Yguado said. "Whether we're creating the world and the characters or we're licensing them… I'd say we're agnostic in terms of what makes these companies want to work with us."
Note: Jam City is a sponsor of the dot.LA Summit.
Jam City finalized its plans to pick up mobile gaming company Ludia – known for its "Jurassic Park" themed games – for $165 million, as the Culver City-based company seeks to become the "go-to studio for Hollywood."

The acquisition was first announced in May as part of Jam City's plans to go public via a $1.2 billion SPAC. But the IPO fell through. Since then, Jam City has raised a $350 million round from existing investors including Netmarble, Kabam and Fortress Investment Group and it's on the hunt for more companies to pick up.
"Gaming is evolving from being what a lot of studios considered an ancillary revenue stream and from the very beginning in the creation of the franchise, [studios] are thinking about how gaming fits into the strategy of that IP," Jam City Chief Operating Officer Josh Yguado said.
In the Canadian gaming company, Jam City sees a game developer with deep ties to Hollywood. The company has long had a partnership with NBCUniversal and their properties. Ludia's developed three games based on their "Jurassic Park" franchise, including "Jurassic World Alive," along with games based on the "How to Train Your Dragon" and "Teenage Mutant Ninja Turtles" franchises. Ludia is also working on two untitled games based on DC Comics and Disney properties.
Jam City's two biggest games right now are based on well-known franchises: "Harry Potter: Hogwarts Mystery" and "Disney Emoji Blitz."
The company's goal, Yguado said, is to become "the go-to studio for Hollywood" and noted that over half of Jam City's portfolio is games based on existing franchises.
Mobile Gaming Is 'Absolutely Dominant'
In the first half of 2021 gaming deals reached a record $60 billion high, according to research from Drake Star Partners.
Gaming analysts at Newzoo estimated last year that there's roughly 2.6 billion mobile gamers worldwide, but only 38% pay for their games. Getting players to spend on in-game content is key for Jam City's revenue, since most of its games are free to play. The average person buying Jam City's in-game content spends $45-$100 per month, the company said.
Jam City wouldn't disclose its revenue but Yguado said earnings have grown by "double digits" in the last five years and added lifetime in-game spending exceeds $3 billion.
"We really think of mobile gaming, and gaming broadly as the fastest growing entertainment sector; there's faster revenue growth than film and TV and music and within gaming, mobile is absolutely dominant," Yguado said.
Expanding in the Americas
The deal adds 400 employees to Jam City's 800-strong team and adds a second Canadian office to its growing international footprint.

Yguado said it is looking abroad for more companies that it can operate for less. Jam City is targeting Canada or Latin America, where governments contribute to production costs or offer tax breaks.
"Broadly, there's a trend of companies employing talent in lower-cost regions," Yguado said, noting that Jam City has also expanded into studios in Argentina and Columbia. "It makes a real difference in terms of diminishing cost per head."
Jam City's main local competitor is Scopely. Also based in Culver City, Scopely is buying up mobile gaming firms outside the U.S. at a rapid rate too, most recently targeting game makers in Spain and Ireland.
Scopeley's biggest game is "Marvel Strike Force," a game developed with Disney that brought in $8 million from in-game purchases last month, Sensor Tower reported. Comparatively, Jam City's "Harry Potter" game generated $2 million in the same time frame. Sensor Tower does note overall Jam City recently counted more downloads than Scopely – roughly 2 million last month, compared to Scopely's 800,000.