How Multiplayer Gaming Became One of the Hottest Forms of Entertainment
Samson Amore
Samson Amore is a reporter who transplanted to downtown Los Angeles after being born and raised in Rhode Island. He's spent his recent years covering gaming and technology, and has been featured in publications including Los Angeles Blade, Boston Globe and The Wrap. He previously spent two years covering Silicon Beach, investment and startup culture in Los Angeles for the L.A. Business Journal. Samson holds a bachelors of science in journalism from Boston-based Emerson College and is a proud member of the NLGJA and Transgender Journalists Association. Follow him on Twitter @Samsonamore.
Dec 29 2020
If it seemed like everyone and their mother took up gaming this year, that may be because playing became far more popular as social media transforms the industry.

Nearly all games allow for multiple players to interact inside the game, but this year as the pandemic kept people at home, game worlds further converged with social media. Gamers used livestreaming platforms like Twitch and Discord to connect as they play.
---
Meanwhile social media companies like Facebook boosted their gaming platforms and Snap supersized its gaming effort with Bitmoji Paint, which it released in December.
Nintendo's "Animal Crossing: New Horizons" was embraced by politicians, with both congresswoman Alexandria Ocasio-Cortez and president-elect Joe Biden creating neighborhoods and encouraging their constituents to come pay them a virtual campaign trail visit.
It all meant a push toward a more social game.
And it was in a year that players spent big on their favorite titles - in November alone, digital games earned $11.5 billion, the highest monthly revenue ever recorded by Nieslen's SuperData.
Global gaming revenue smashed records with sales estimated to reach $174.9 billion by the end of this year, up roughly 20% from last year, NewZoo games analyst Tom Wijman wrote in a recent report. NewZoo predicts that by the end of 2021, roughly 2.8 billion people will be gaming worldwide.
Social media plays a crucial role in how well a game is received, and it hugely influenced which games took off this year. "Among Us" is a two-year-old game, but when streamers started broadcasting matches in early April, it quickly attracted new players.
Similarly, popular game streamers broadcasting Santa Monica-based Activision Blizzard's "Call of Duty: Warzone" game helped the game go viral and jumpstarted adoption of its newest title, "Black Ops Cold War," which was the top-selling console game in November with 5.7 million copies sold.
Adoption of multiplayer games and content is expected to keep rising, prompting startups including Playa Vista-based VENN to capitalize on a market ravenous for group entertainment.
VENN's network of gamer-friendly television is now expanding to smart TVs (it recently struck deals with Roku and Samsung) and existing social networks like YouTube, said Jimmy Wong, producer and co-host of VENN's talk show "The Download."
"Our view of the pandemic is one of someone dousing an already lit flame with lighter fluid," Wong said. "It's a step towards a wider acceptance of video gaming as being one of the most popular things for people to do."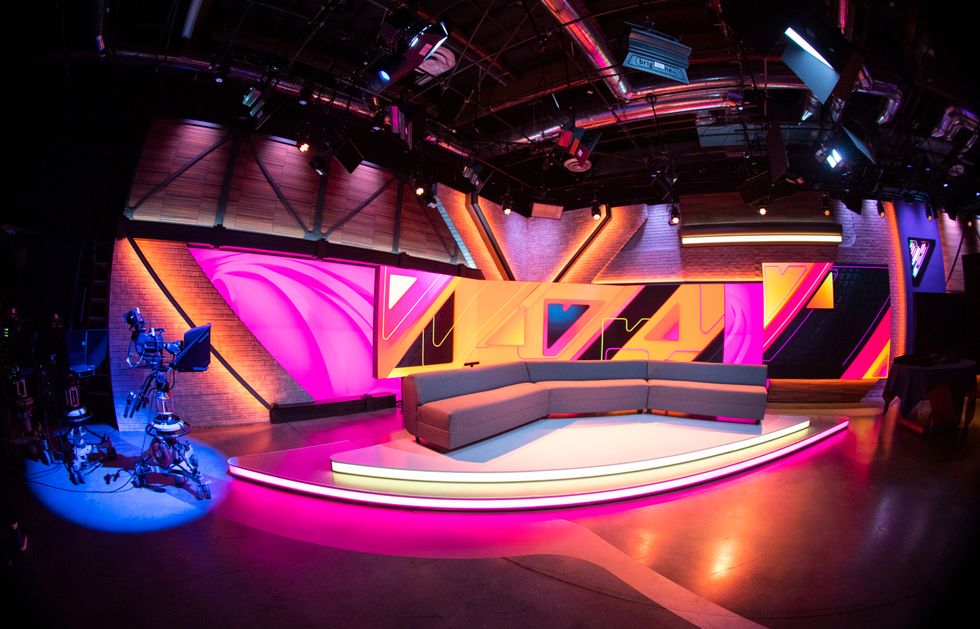 In October roughly 931,000 people engaged with Santa Monica-based Riot Games' "League of Legends" page on Reddit, according to NewZoo's report on the most active gaming communities.

Ocasio-Cortez broke Twitch records streaming "Among Us," in November, when she linked up with several famous streamers for a live broadcast that reached over 400,000 people.
Social media not only expands the reach of a multiplayer game, but also its lifespan -- "League of Legends" is over a decade old, and Activision's "Call of Duty" franchise launched in 2003. "Among Us" came out in 2018, but it made $3.2 million in digital revenue this year and passed half a billion downloads in December.
"There's now so much evergreen video content surrounding these games which has made the lifespan and reach so much greater," said Ryan Horrigan(cq), CEO of West Hollywood-based Artie, a startup that designs multiplayer cloud-based browser games and will launch in 2021. "I do think gaming is becoming the next social network."
Social media and streaming drives players back to games but it's also a lucrative ad opportunity. "The world of gaming is permeating well beyond even the notion of a game," Horrigan noted, and lately includes film and TV adaptations of hit titles.
Scopely, a Culver-City based mobile publisher, both makes and acquires multiplayer games. "Marvel Strike Force," which it bought from Walt Disney Co. in January, is its biggest earner. "We will close the year above $900 million in revenue, nearly double the revenue of 2019," Scopely's head of strategic partnerships Mike DeLaet told dot.LA.
Tim Richards, vice president of publishing at Calabasas-based GreenPark Sports, is designing a virtual space for sports and esports fans to hang out and play that will launch in January. "We designed the idea around this data that 90% of Gen Z classify themselves as gamers," Richards said. He noted that even hardcore sports fans like virtual viewing -- "Even back in (pre-pandemic) days, very few folks went to every sports game."
Analysts agree gaming is now a more essential form of social entertainment than ever before and it will continue to grow in audience next year, as will streaming and virtual events that take place inside live games.
"Multiplayer games would have grown in popularity regardless of COVID-19," said Carter Rogers, principal analyst at SuperData. "This growth is sustainable, and we aren't likely to see any sort of video game 'crash' after most people are vaccinated. People are forming long-term habits as they play online games, many for the first time."
Correction: An earlier version of this piece mis-identified Tim Richards, GreenPark Sports' vice president of publishing.
From Your Site Articles
Related Articles Around the Web
Samson Amore
Samson Amore is a reporter who transplanted to downtown Los Angeles after being born and raised in Rhode Island. He's spent his recent years covering gaming and technology, and has been featured in publications including Los Angeles Blade, Boston Globe and The Wrap. He previously spent two years covering Silicon Beach, investment and startup culture in Los Angeles for the L.A. Business Journal. Samson holds a bachelors of science in journalism from Boston-based Emerson College and is a proud member of the NLGJA and Transgender Journalists Association. Follow him on Twitter @Samsonamore.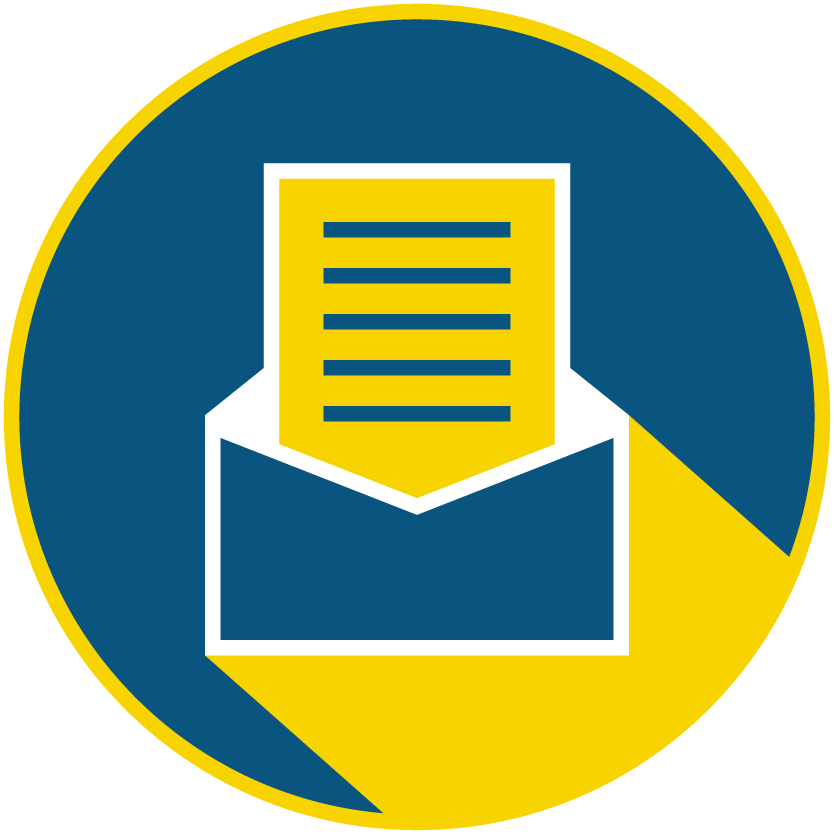 Subscribe to our newsletter to catch every headline.
On this week's episode of Just Go Grind, hear from Marlon Nichols, founding managing general partner at MaC Venture Capital, a seed-stage venture fund whose investments run from $1.5 million to about $2 million. Their focus is on emerging behavioral and cultural trends plus technology that enterprise will need to stay current.
How does the firm find what's new before anyone else? Marlon says it's their extensive network of people with their fingers on the pulse of pop culture — "from movie stars to movie makers to musicians and producers that are traveling the world and are seeing a ton of things, to relationships with some of the top global advertising agencies" — and once MaC VC hears a trend repeating, they investigate it to see if it's "real."
The decision making is collaborative at MaC VC, made up of co-founders from M Ventures and Cross Culture Ventures, Marlon's previous firm. Merging their companies made sense because they had been co-partnering on many investments, the partners had known each other personally for many years, and they wanted to create a larger investment fund and vehicle. They took six months to actively work together in order to gain confidence in their compatibility. Marlon says, "we wanted to source deals together, evaluate those deals together, learn each other's quirks and and habits, likes and dislikes, pet peeves — all those things." All this to build a firm that is a "multi-fund, multi-decade relationship."
On this episode, hear about how Marlon got into venture capital, what institutional limited partners are looking to invest in and what's next for MaC VC.
Marlon Nichols is a founding managing partner at MaC Venture Capital (formerly Cross Culture Ventures), which finds entrepreneurs who are building the future for the rest of America. He's a former Kauffman fellow and investment director at Intel Capital, where he launched Intel's $125M diversity fund. Marlon, with an extensive background in technology, private equity, media and entertainment, has a unique eye for global trends and shifts in consumer behavior. This has helped him capture high-potential investments, which include Gimlet Media, MongoDB, Thrive Market, Fair, LISNR, Mayvenn, Blavity, Pipe, Wonderschool and other companies that reflect overlooked markets. He serves on the board of directors for Ajua, Blavity, Finesse, Kauffman Fellows Program, LISNR, Ryff, Sote and Wonderschool. (from MaC website).

Laurel Moglen, dot.LA Sr. Podcast Producer and Editor, contributed to this article.
From Your Site Articles
Related Articles Around the Web
Justin Gordon
Justin Gordon is the founder of "Just Go Grind" and host of the "Just Go Grind Podcast," a daily show with more than 200 episodes featuring interviews with entrepreneurs and investors. He has an MBA from USC, is an aspiring runner with a 1:29 half marathon personal best, and wants to help one billion people in his lifetime.
Despite — or in many cases because of — the raging pandemic, 2020 was a great year for many tech startups. It turned out to be an ideal time to be in the video game business, developing a streaming ecommerce platform for Gen Z, or helping restaurants with their online ordering.
But which companies in Southern California had the best year? That is highly subjective of course. But in an attempt to highlight who's hot, we asked dozens of the region's top VCs to weigh in.
We wanted to know what companies they wish they would have invested in if they could go back and do it all over again.
Startups were ranked by how many votes each received. In the case of a tie, companies were listed in order of capital raised. The list illustrates how rapidly things move in startup land. One of the hottest startups had not even started when 2020 began. A number doubled or even 16x'd their valuation in the span of a few short months.
To divvy things up, we delineated between companies that have raised Series A funding or later and younger pre-seed or seed startups.
Not surprisingly, many of the hottest companies have been big beneficiaries of the stay-at-home economy.
PopShop Live, a red-hot QVC for Gen Z headquartered out of a WeWork on San Vicente Boulevard, got the most votes. Interestingly, the streaming ecommerce platform barely made it onto the Series A list because it raised its Series A only last month. Top Sand Hill Road firms Andreessen Horowitz and Lightspeed Venture Partners reportedly competed ferociously for who would lead the round but lost out to Benchmark, which was an early investor in eBay and Uber. The round valued PopShop Live at $100 million, way up from the $6 million valuation it raised at only five months prior.
Scopely, now one of the most valuable tech companies in Los Angeles, was also a top vote getter.
The Culver City mobile gaming unicorn raised $340 million in Series E funding in October at a $3.3 billion valuation, which nearly doubled the company's $1.7 billion post-money valuation from March. It is no coincidence that that was the same month stay-at-home orders began as Scopely has benefited from bored consumers staying on their couch and playing ScrabbleGo or Marvel Strike Force.
The company's success is especially welcome news to seed investors Greycroft, The Chernin Group and TenOneTen ventures, who got in at a $40 million post valuation in 2012. Upfront Ventures, BAM Ventures and M13 joined the 2018 Series C at a $710 post-money valuation.
Softbank-backed Ordermark, which flew more under the radar, also topped the list. The company's online ordering platform became a necessity for restaurants forced to close their dining rooms during the pandemic and raised $120 million in Series C funding in October.
On the seed side, two very different startups stood out. There was Pipe, which enables companies with recurring revenues to tap into their deferred cash flows with an instant cash advance, and Clash App, Inc., a TikTok alternative launched by a former employee of the social network in August.
We will have the list of Southern California's top seed startups out tomorrow.
Lead art by Candice Navi.
Ben Bergman
Ben Bergman is the newsroom's senior finance reporter. Previously he was a senior business reporter and host at KPCC, a senior producer at Gimlet Media, a producer at NPR's Morning Edition, and produced two investigative documentaries for KCET. He has been a frequent on-air contributor to business coverage on NPR and Marketplace and has written for The New York Times and Columbia Journalism Review. Ben was a 2017-2018 Knight-Bagehot Fellow in Economic and Business Journalism at Columbia Business School. In his free time, he enjoys skiing, playing poker, and cheering on The Seattle Seahawks.
https://twitter.com/thebenbergman
ben@dot.la