Life in Quarantine Proves a Bonanza for Funny Online Videos – and Jukin Media Wants Them
Tami Abdollah
Tami Abdollah is dot.LA's senior technology reporter. She was previously a national security and cybersecurity reporter for The Associated Press in Washington, D.C. She's been a reporter for the AP in Los Angeles, the Los Angeles Times and for L.A.'s NPR affiliate KPCC. Abdollah spent nearly a year in Iraq as a U.S. government contractor. A native Angeleno, she's traveled the world on $5 a day, taught trad climbing safety classes and is an avid mountaineer. Follow her on Twitter.
Mar 25 2020
As Hollywood productions have ground to a halt and viewers run out of things to watch on Netflix, there's at least one entertainment company that seems to be hitting its groove.
Jonathan Skogmo, founder and CEO of the Los Angeles-based Jukin Media Inc., is all about user-generated content. A large part of its business is licensing videos and providing it in its library — now with some 65,000 videos — to major companies, brands and media companies.
Five years ago, "there wasn't a brand that would touch UGC (but) recently our videos were in the Super Bowl," Skogmo said. His company has done a campaign for the Oscars, and recently did one featuring athletes in advance of the Olympics in Tokyo.
But as COVID-19 has pushed the U.S. economy into recession, many businesses that were once viewed as recession-proof — including bars, as well as the media entertainment and production business — no longer appear to be so as officials order residents to avoid crowds that can spread the virus.
"Our prediction is that because physical production is down, whether you're a publisher, a brand, an agency, or television production (because) you can't create content," Skogmo said. "But because we have this really great library, we're an alternative."
---
The global company has been around for more than six years. It has 210 employees in New York, London, New Delhi, Ukraine, Romania, Greece, Japan and the Philippines. It's behind well-known brands like FailArmy, World's Funniest and The Pet Collective.
Jukin Media now boasts 200 million fans and 2.5 billion monthly views. It has paid out $25 million to video owners — through revenue shares or up-front payments — over the last five years, Skogmo said. It also syndicates real-time feeds to news organizations like The Associated Press, Tribune Media, and Reuters, among others.
To give some leeway to its media partners right now, the company is offering a discount on licensed content — with 20% off fees for roughly the next 45 days. That licensing side of the business functions like a marketplace or online platform for viral video. For example, the entertainment show Tosh.0 gets lots of videos from them.
Roughly 10% of Jukin Media's business is filming its own television shows featuring videos from its library, Skogmo said. When those videos are featured, it pays the content creator a licensing fee.
But because of restrictions on public gatherings and business closures due to COVID-19, the company has been decreasing the number of productions it is doing, and is trying to figure out creative alternatives, such as putting a host in front of a green screen at home.
The host can instead tell viewers, " 'I'm quarantined, but here's the great videos we are seeing,'" Skogmo said. "I think it lends itself to authenticity."
For the sales team on the licensing side and the media and creative side of the business, it's been harder not having face-to-face meetings with brands.
"There are some industries that are suffering, where it's harder for us to apply our services, like travel and hospitality," Skogmo said.
But the company has seen an uptick in videos from people who are getting creative while quarantined in their homes, Skogmo said. His team has so far reviewed more than 400 COVID-19 related videos to see if they meet quality standards, and are representing 60 videos on the licensing side of the business. Skogmo said the company has seen a rise in engagement of those watching their media.
Internally, to try to build team cohesion and reduce social isolation, the company has tried to keep culture going by doing events like a virtual happy hour, contests on who can create the best meal, Rube Goldberg machine, and a dance off, Skogmo said.
Brands embrace authenticity
Skogmo said the company has worked on campaigns for Budweiser, Paramount, but tries to avoid working with influencers — "we're not in the representation game" — unless a particular video is really good.
"Brands want content that's real, authentic content, not manufactured," Skogmo said. "They now are all about UGC, they're all looking for ways to be more human and for that personal connection."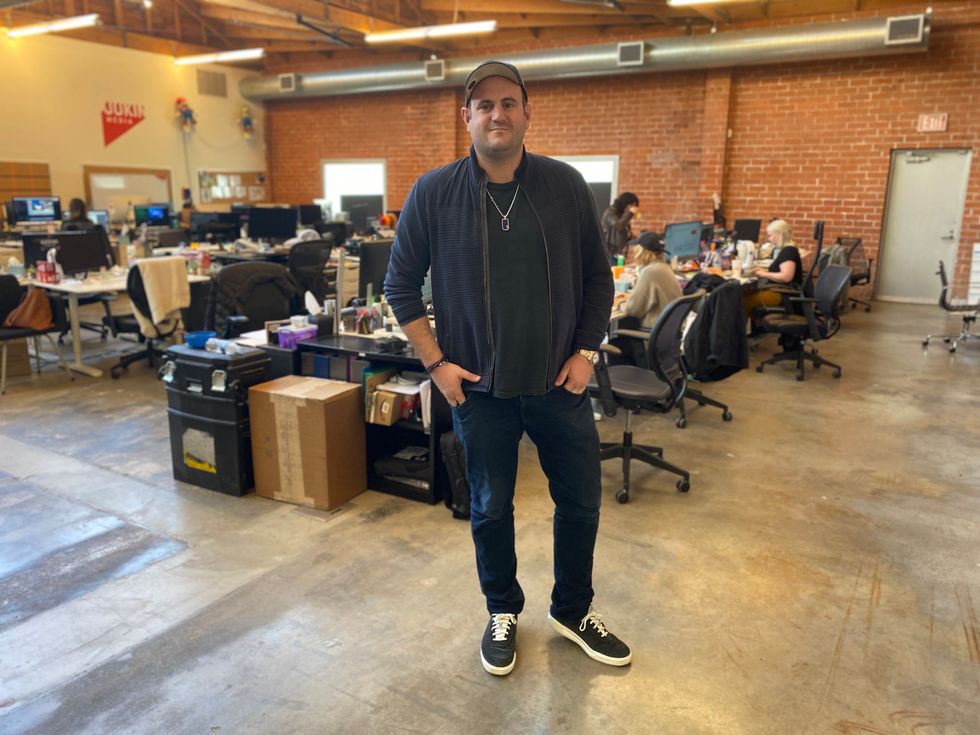 Jukin Media Inc.'s CEO and founder Jonathan Skogmo in their Los Angeles office. Photo by Tami Abdollah
When it comes to campaigns, one of their biggest clients is Google, which hires Jukin Media to help find YouTube videos that are cleared for them to use. That work, reaching out to individuals and ensuring that they approve the usage, can be onerous. The company also hired Jukin Media to find videos shot by an iPhone X or 11 for their branding. ("It's a PR disaster if it's a Samsung video," Skogmo said.)

Jukin Media worked with the International Olympic Committee and premiered a series called "Level Up!" exclusively for them that provides a four-episode digital series featuring Olympians and pro athletes reacting and reviewing the performances of up-and-coming athletes and everyday people as they attempt greatness on their own in various Olympic sports.

Participants include gymnast Laurie Hernandez, mountain bike racer Kate Courtney, wrestler Helen Maroulis and skateboarder Paul Rodriguez. It may be the closest thing to Olympics-related coverage for a while, as the Committee announced in a statement Tuesday that the Olympics in Tokyo this summer is postponed for as long as a year.
In another effort, Starbucks came to Jukin Media and asked help finding content people created in its 20,000 stores, Skogmo said.
Jukin Media is also working with TikTok, not only publishing its own content there, but through a licensing deal. Jukin also provides them with cleared content that can be used for their ads on other platforms. The video isn't necessarily an original TikTok, just content that appears to be a TikTok, Skogmo said.
The beginnings of an entertainment company
Skogmo moved to Los Angeles from Chicago 15 years ago, landing his first job on a "clip show" that featured peoples' funny or entertaining home videos. He'd go out regularly to the P.O. BOX to pick up VHS and DVDs, and watch them to see if they'd make the cut for the show. Most of the footage was bad, but if it was good, he'd have to go back for more.
"I thought, it's got to be easier than this," Skogmo said. It was 2005, and nobody was really leveraging online video content. He thought, why not reverse the model and go after the people producing content. The producers he worked with told him, "get out of here."
Mostly to prove them wrong, Skogmo started reaching out to people about their videos, asking if he could license them for a show. He'd get a contract back and then a video in a few hours. Skogmo was also an early user of YouTube and started taking videos from the digital world and putting them on TV, and at scale.
But once the writer's strike happened, reality shows grew more popular, and every cable network wanted its own clip show. Skogmo jumped around as a freelancer on multiple shows, and as smartphones started to speed up and surge content generation, Skogmo decided to be the marketplace for user generated content.
He quit his job in 2009 and started buying videos from his apartment and then reselling them and relicensing them to shows he worked on.
Skogmo began representing video libraries belonging to content creators, and when television stations reached out for a clip, he'd act like their agents.
By 2013, Skogmo realized there was an opportunity to build a media company around user generated content with all the intellectual property rights he owned. Today the company uses proprietary technology, built in-house to help filter videos of interest and prioritize them for potential licensing.
Skogmo said the company has done well mostly because it didn't chase the money and stayed grounded, raising $6 million strategically from Disney, Samsung, Peter Guber of Sony, and continuously reinvesting capital and cash flow back into operations.
"The $6 million we raised, we never touched, it sits on the balance sheet," Skogmo said, noting that many companies around him went out of business. "You have to play the long game, the short game is not going to win, it's not just growth at all costs. Slow growth is perfectly acceptable."
__
Do you have a story that needs to be told? My DMs are open on Twitter @latams. You can also email me at tami(at)dot.la, or ask for my Signal.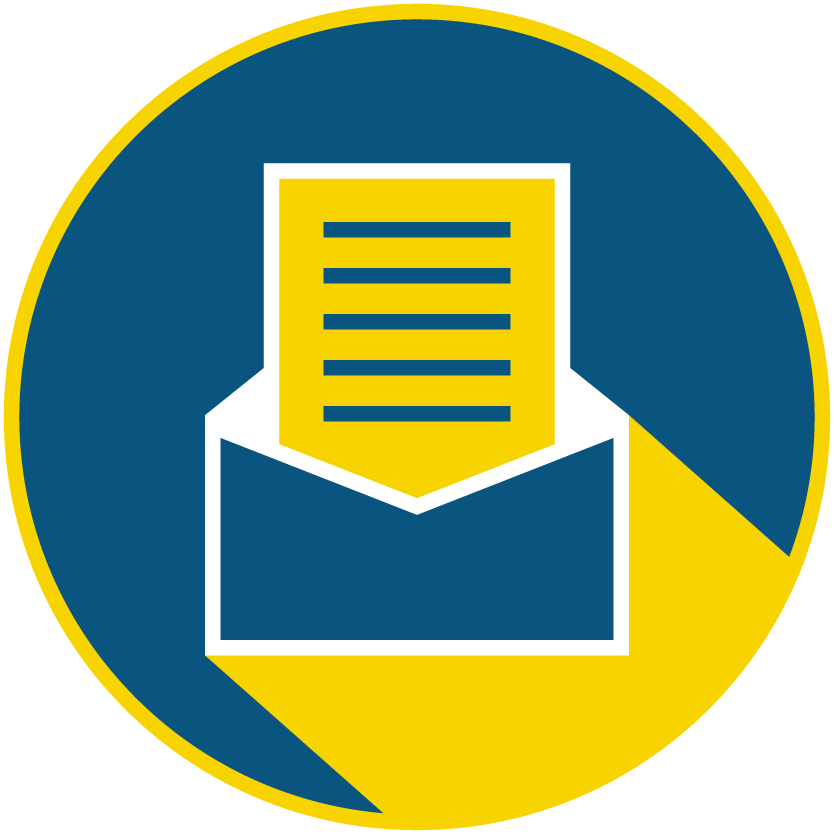 Subscribe to our newsletter to catch every headline.
As film and television studios halt productions and appetite for entertainment skyrockets , user-generated content on platforms like Instagram and TikTok are poised for a golden age. Please join us next Tuesday morning at 11 a.m. for "dot.LA Strategy Session: Hollywood Goes Home" — an executive-level briefing on the seismic changes happening in the entertainment economy.

Jonanthan Skogmo, Founder & Chief Executive Officer at Jukin Media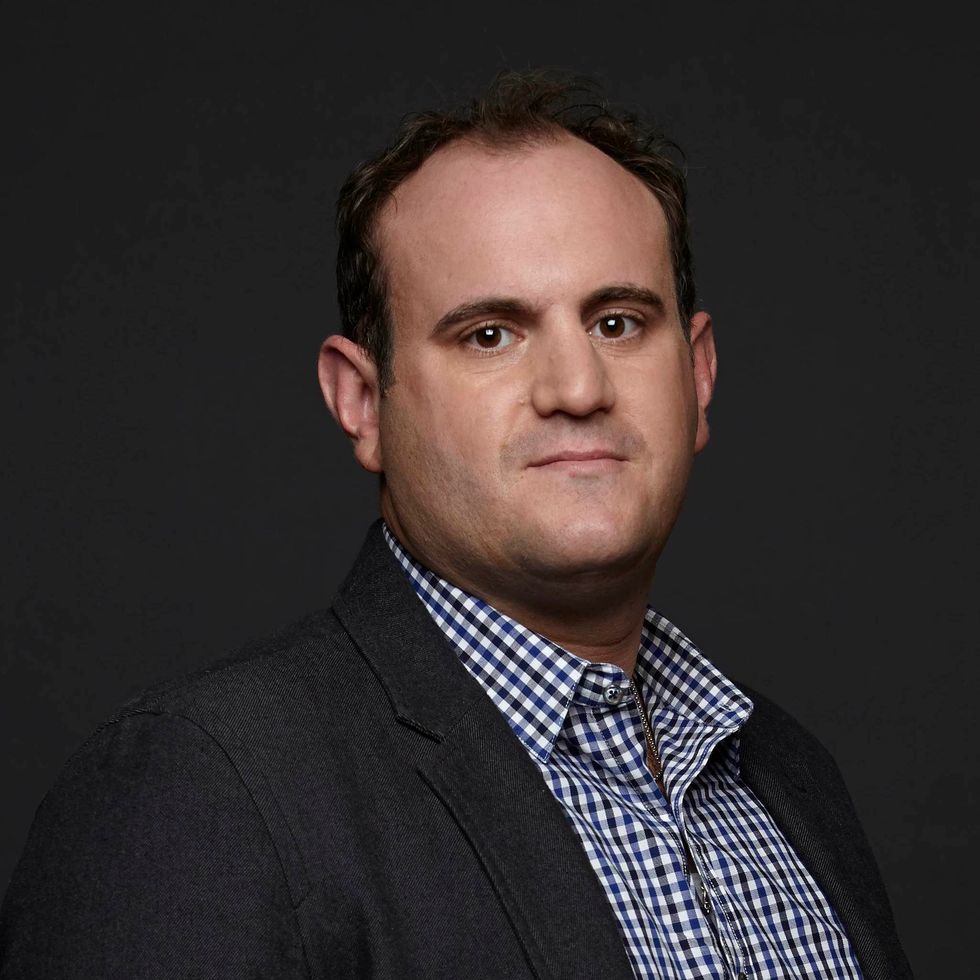 Jonanthan Skogmo
Jonathan Skogmo is Founder and CEO of Jukin Media. Under his leadership, the company has grown to more than 170 employees with offices in Los Angeles, New York, London, and New Delhi. Jukin is the world's first media company that's powered entirely by user-generated video content. Skogmo has been named to The Hollywood Reporter's Next-Gen 35 Under 35 list, the Cynopsis "Digital It" list, and the Multichannel News 40 Under 40 list; in April 2016 he was dubbed the "King of Viral Video" by VideoInk.With more than a decade of industry experience, Skogmo has produced more than two hundred hours of linear TV programming for networks such as FOX, MTV, Discovery, TruTV, and Channel 5 (UK).
Skogmo's industry affiliations include The Producer's Guild of America (Co- Chair of the Online Video Committee), The Young Presidents' Organization (Malibu Chapter), and the Association of Media Content Users and Providers. He was a finalist in the 2019 EY Entrepreneur of the Year program for the Greater Los Angeles region. He holds a degree in Film and Television from Columbia College. He resides in Los Angeles.
Alyssa Limperis, Actress, Writer and Comedian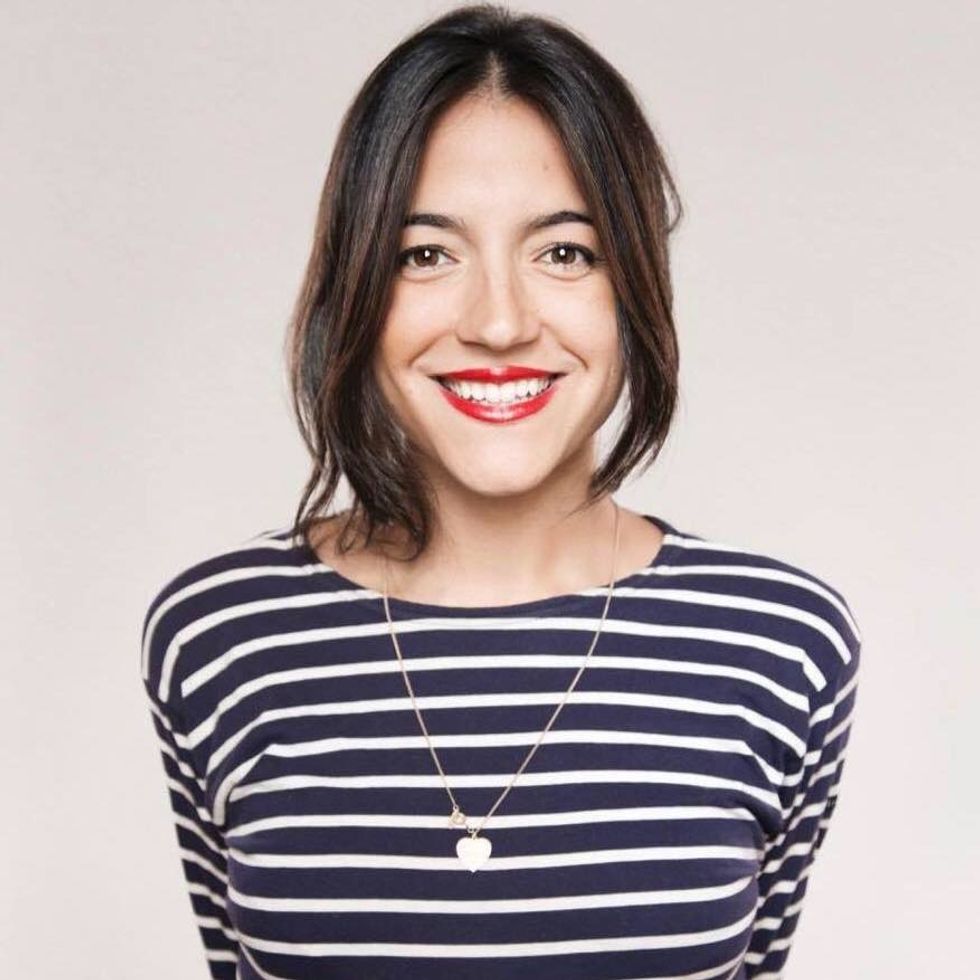 Alyssa Limperis
Alyssa has been featured on Conan, Last Week Tonight, Ellen Digital, Netflix's Aunty Donna's House (premiering in 2020), MTV News Need to Know and Fox Sports. This year she was the lead in the indie feature Too Late alongside Fred Armisen and Mary Lynn Rajskub, the lead in the indie short Brandi Finds God directed by Gonzalo Cordova and a supporting role in Just Chicken alongside Josh Ruben and David Ebert. She also voiced multiple characters on The Last Degree of Kevin Bacon on Spotify. You can find her writing in the New York Times, Into the Gloss, Riposte Magazine and Reductress. She was named Best Online Sketch Performer by the New York Times and was written up by Decider, Forbes, Vice, the Providence Journal, Middlebury Magazine and Vulture. Alyssa performs stand up all over the country and has a UCB podcast with May Wilkerson called Crazy; in Bed.
Sam Blake, Entertainment Reporter @ dot.LA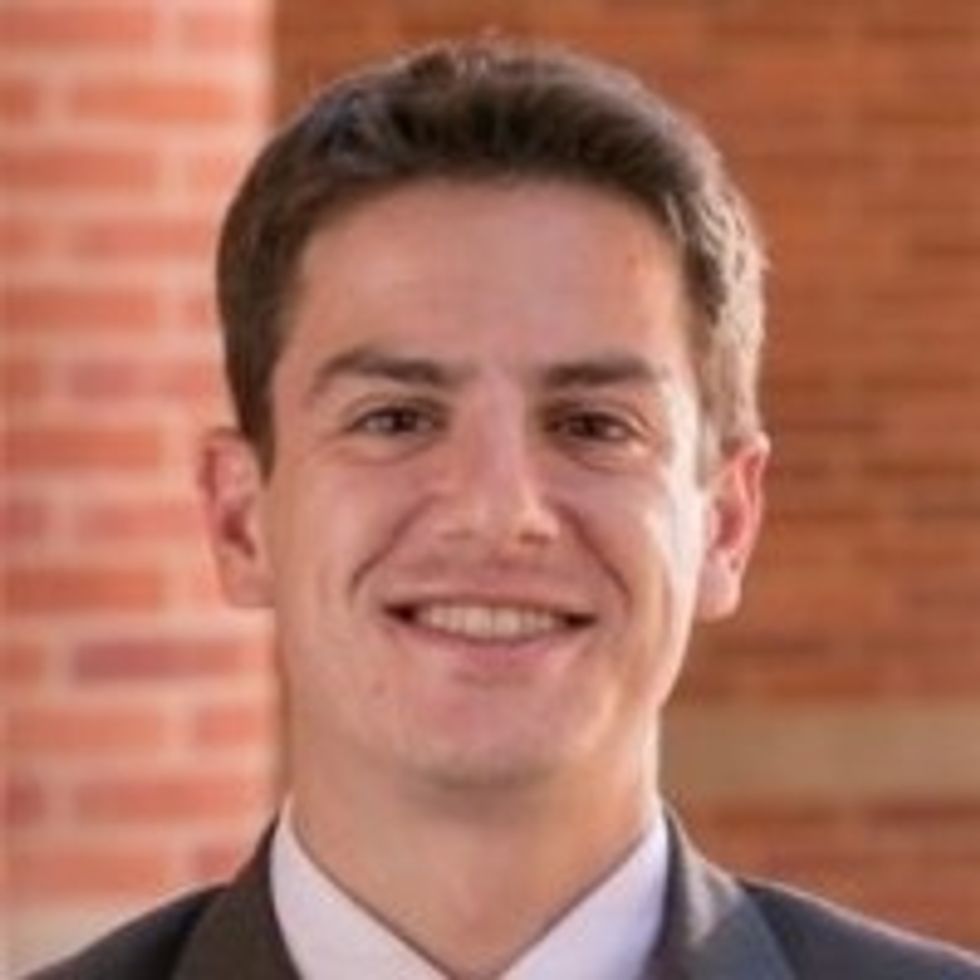 Sam Blake
Prior to joining dot.LA, he had a writing fellowship with The Economist, where he wrote primarily for the business and finance sections of the print edition. Sam previously interned at KCRW and hosted a podcast at UCLA's college radio station while completing his dual-degree MBA and Master's in Public Policy. A native of Detroit, Sam previously lived in Madison, Wisconsin and New York City. He studied history at the University of Michigan and speaks four languages.
Here are the latest headlines regarding how the novel coronavirus is impacting the Los Angeles startup and tech communities. Sign up for our newsletter and follow dot.LA on Twitter for the latest updates.
Today:
Coronavirus cases surge in L.A. County, 5 deaths reported
Navy hospital ship Mercy enters the Port of Los Angeles
Bill Gates warns there's "no middle ground" in coronavirus fight
Santa Monica-Malibu Unified School District tells parents it will remain closed indefinitely
The novel coronavirus may have forced people into physical isolation, but it has not stopped people from trying to romantically connect with others. It appears, in fact, that love in the time of COVID-19 is virtually booming.
That's according to data provided by online dating app Tinder. The West Hollywood-based company says that starting mid-March -- as the numbers of those infected with the novel virus began to climb and many people were ordered to stay home -- daily messages were up 10-15% compared to the week prior in the U.S.