esports one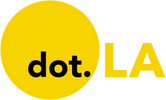 Get in the KNOW
on LA Startups & Tech
X
esports one
images.pexels.com
Esports One, the Los Angeles-based fantasy sports platform, announced Friday it raised $4 million with plans to launch new leagues around hit titles like Fortnite and Rocket League.
The three-year-old, venture-backed company secured $3.8 million in May and originally only supported competitive gaming around L.A.-based Riot Game's "League of Legends" franchise, but CEO and co-founder Matt Gunnin has ambitions of making fantasy sports accessible to a larger audience.
"We're doing that by introducing new ways for users to win money to win prizes," he said. "Where we're really starting to innovate is when it comes to an entirely new category of fantasy called real-time."
That feature lets users adjust their lineups and make predictions while watching games — making the experience of watching esports competitive, Gunnin said. It's currently available on desktop and mobile sites but the startup said it plans to build an app soon.
The company reported a bump in users by 25% month-over-month, which Gunnin attributes both to an uptick in gaming during COVID and to the company's new integrated feature with Discord, a kind of Slack for gamers.

Gunnin said the funding will allow Esports One to add five or six new game titles.
"The pandemic has put more eyeballs to esports, especially people that are new to the industry," Gunnin said. "We want to provide fantasy for everything from professional esports events to high school events."
The round was led by XSeed Capital, Eniac Ventures and Chestnut Street Ventures.
From Your Site Articles
Related Articles Around the Web
The headlines seem to come every day now. From VC investment to audience growth, all metrics point to an explosion in the popularity of esports, even before the COVID-19 pandemic sent many people indoors. Now, as leagues, developers, publishers, players and the media all sit poised to ride this wave, it's important for all of us, especially the industry veterans, to pause and take a look at the bigger picture.

How do we ensure that this new influx of users and players become a true part of the community – not just for the short term, but for years to come?
Esports has a reputation – some would say rightly deserved – for being insular. While the community has become more open and accepting in recent years, that sentiment still rings true, as with any subculture that sees "outsiders" come into the fold. There can be a bristling or resentment towards the newcomers. And on the business side of things, it's not uncommon to see teams or leagues take a short-term approach to the industry's new money.
The lifeblood of any sport is the fans. Without them, the games, leagues and media would simply disappear. It's paramount that new fans become part of the community and stick around for the industry to continue its growth trajectory. Here are three things industry leaders and executives can do to ensure this happens.
K.I.S.S. (Keep It Simple, Stupid)
Longtime gamers may have forgotten the first time they booted up their system and tried to play League of Legends, CS:GO or Rocket League. For the novice, everything about the experience is unfamiliar. The gameplay, the mechanics, even the terminology can seem like a foreign language. How we onboard new players is a critical step. Creating "light versions" or mini-games can help newbies get acclimated without leaving them feeling intimidated.
Ensure Equitability, Not Just Equality
If you give two players the exact same weapons, but one player is a 10-year veteran and the other has never played before, does each have an equal chance? It's not enough for new players to simply have the same opportunity. Yes, some people enjoy the challenge and are willing to put in long hours getting destroyed in order to build up their experience. But how many people get frustrated after being repeatedly killed, before they can get their bearings?
This even holds true for fantasy sports, where 90% of games are won by less than 5% of participants. By allowing users and/or players of comparable skill level to match up, everyone can participate at a competitive level, keeping more people engaged with the sport. At Esports One we're looking at instituting ELO-style rankings for our users. With such a ranking system, we could minimize situations where the highly skilled (or deeply experienced) rack up wins against less experienced players.
Continue to Build A Broader Ecosystem
From a consumer perspective, some of the greatest advancements in sports have had nothing to do with rule changes. Think how the viewing experience for the NFL changed with the introduction of the yellow first-down line on television. Or how fantasy sports went from a niche hobby to a full-blown industry. These technologies and creative enhancements improved the experience for fans by adding layers to the core experience. This will be just as critical for the esports industry as it was for traditional sports. A good example here is the plethora of data generated by esports. Harnessing all the information and making it available in ways that enhance the viewing experience has nearly limitless opportunities.
The future of esports has never been brighter, and 2020 looks to be a pivotal year in its development. Now is the time for the industry to invest in creativity, technology and innovation to ensure that complacency and stagnation are avoided and the future reality lives up to the hype.
Matt Gunnin is the CEO and co-founder of Esports One and a serial esportspreneur.
From Your Site Articles
Related Articles Around the Web
The latest edition of our dot.LA Convenes series, devoted to empowering women in tech, focused on "Building Confidence in a Virtual World."
dot.LA Convenes: Building Confidence in a Virtual World youtu.be
As movements such as Times Up and Me Too gain in popularity, examples of women using their voices in the workplace have taken center stage. With all this attention on these issues, why is it that we still struggle with self assurance to stand up for ourselves? Why is it more difficult to find the same confidence our male counterparts easily exude in workplace interactions — especially in male-dominated industries like tech?

Challenges around self-censorship have only increased during the pandemic with financial security at stake and working from home making it more difficult to have authentic interactions. We seek to foster an honest dialogue and discuss specific strategies to combat them.
Esports One COO and Co-Founder Sharon Winter, Vurbl Media Co-founder, CEO Audra Everett Gold, and Valence Head of Partnerships Victoria Tinsley held in in-depth discussion on the topic, led by dot.LA Chief Host & Correspondent Kelly O'Grady.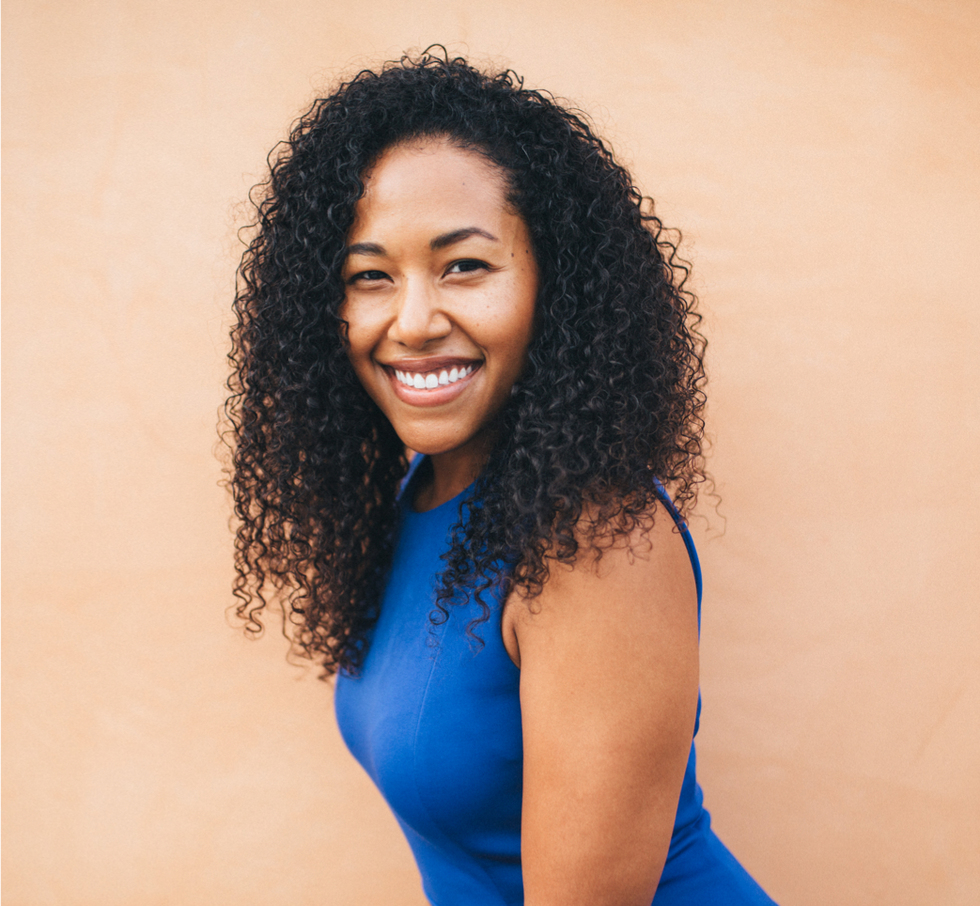 Victoria Tinsley, head of partnerships at Valence
Victoria Tinsley, Head of Partnerships at Valence
Victoria Tinsley is the Head of Partnerships at Valence, a new tech platform and community incubated by Upfront Ventures focused on connecting Black professionals with mentorship, career opportunities and capital. The company's mission is to unlock the global combined power of Black professionals to create massive economic wealth and social progress that impacts current and future generations. Valence was founded in January 2019 and has a thriving membership of thousands of Black leaders across the nation. Valence also partners with a variety of organizations such as PledgeLA, Netflix, Facebook, USC, The Gathering Spot and Silicon Valley Bank.
Prior to joining Valence, Victoria served on the marketing senior leadership team at AAA as vice president, consumer insights & data analytics. In this role, she led the analytics center of excellence that supported four divisions (Insurance, Membership, Travel, A3 Labs) representing over $4 billion in annual revenue.
A traditionally trained CPG marketer, Victoria also previously worked at General Mills managing product development and marketing strategy for the Annie's Homegrown, Immaculate Baking Company and Pillsbury brands. Prior to earning her MBA at the Michigan Ross School of Business, Victoria held a variety of marketing roles during her 7 years at Active Network, a tech startup that had a successful $1 billion IPO and sale.
Audra Everett Gold, co-founder and CEO at Vurbl Media
Audra Everett Gold, Co-founder and CEO at Vurbl Media
Audra Gold has dedicated her entire career to building first to market and scaled mass media digital products. Her passion for product management and her ability to identify new and emerging product trends has led to her reputation for developing novel, cutting-edge products across gaming, streaming video, digital media, enterprise SaaS platforms, in various business verticals.
Today, as the founder of Product N, a product management consulting and recruitment firm, Audra and her team work with early-stage ventured funded start-ups in various verticals to create, launch and grow their digital products. The team also works in partnership with the VC firm Alpha Edison, helping AE portfolio companies in need of product management expertise to either create, expand or pivot their digital product lines.
Prior to Product N, Audra has spent years leading Product teams at Rubicon Project, The Mighty, Pluto TV, Fourthwall Studios and Defy Media (formerly Break Media). She also held senior product roles at WeddingChannel/TheKnot, Viviendi Universal's online division, and IGN.com.
Sharon WInter, COO and co-founder of Esports One
Sharon Winter, COO and Co-Founder of Esports One
Sharon Winter is the COO and Co-Founder of Esports One, the first all-in-one all-in-one fantasy esports platform with real-time predictive data. A graduate of Carnegie Mellon University, Sharon previously worked at IBM's Watson division before becoming CEO and Founder of Hotpoint App, a CRM and data company for the entertainment and hospitality industries with over 2500 clients from Live Nation, Patron, Hakkasan, Wynn, and others.
Sharon has experience building community-centered products within data-rich platforms. She's on the mission of bringing esports to the Olympics by bridging the gap between esports and sports, and the endemics and non-endemics of the gaming world.