blizzard entertainment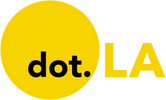 Get in the KNOW
on LA Startups & Tech
X
blizzard entertainment
Plans for the Overwatch League to grow attendance in 2020 have stalled as organizers have shut it down amid growing coronavirus fears. The blockbuster title had big plans this year for its dedicated eSports league, rolling out a home game schedule aimed to foment regional enthusiasm.
Parent Activision Blizzard announced the cancellation for all March and April events, squelching plans for two teams in one of its largest markets. But the company says the matches will still happen, just not with live audiences.
The Los Angeles Valiant and the Los Angeles Gladiators — ranked 8th and 19th — had played just three matches between them.
The announcement comes after the league already cancelled events in China and South Korea.
"We are working hand-in-hand with our teams to see that all matches are played when it's safe and logistically feasible, staying as close to our originally planned schedule as possible," the league said in a statement posted to Twitter. "We are considering the various options available to esports in this effort, so that all teams — including those previously impacted by scheduling changes in China — can get back to doing what they do best."
The Valiant, who play all home games at the Novo located at 800 West Olympic Blvd in Los Angeles, announced refunds for all cancelled events.
Coronavirus threats have stalled or stopped events and gatherings nationwide. NCAA organizers have announced that March Madness games will be played without fans, and the NBA suspended its season "until further notice."
Attendance at eSports events has been steadily growing, with Riot Games packing 45,000 paid attendees into the Beijing National Stadium. The Overwatch League, in its third year, is still building its brand in an increasingly competitive environment.
According to numbers from ticket sales company StubHub, the number of eSports events increased 180% from 2015 to 2019. Average ticket prices, over the same time period, shot up 36%.
"Demand for eSports and the number of events have steadily risen over the last five years, with a huge spike in ticket sales," said Akshay Khanna, general manager of sports for StubHub. "If this trend continues, and with technology constantly evolving, it's likely that we'll continue to see growth in this space."
Event cancellations come at a particularly difficult time for the Call of Duty League, also run by Activision Blizzard. The league, like Overwatch, features a first person shooter and is in its inaugural season. And, with two teams based in Los Angeles, the league is still deciding how it will handle the threat.
Activision Blizzard said it is scrolling through options but insists that the games will go on.
From Your Site Articles
Related Articles Around the Web
Jam City
It's all about the evil twins — brothers who look like index-fingers with mustaches, gold teeth, and lead maniacal armies battling for world domination.
That's the premise of World War Doh, Jam City's new real-time mobile strategy game that just rolled out to app stores. But, the Culver City-based company has its own strategy to hook in gamers by taking a page from the eSports phenomenon: Hosting a live champions tournament in the spring.

Think Candy Crush or Dragon Quest on steroids by folding in an event designed to hype the game and turn its top players into virtual-world athletes. Analysts call it a smart move considering eSports is expected to grow this year by about $200 million to an estimated $1.1 billion industry, according to research firm Newzoo.
"I think that's something we probably will see more of, and it's something you see a lot more outside of the U.S.," said Jeff Cohen, a video game analyst with Stephens.
He adds that mobile gaming already controls $70 billion — or more than half — of the wider video game industry. eSports is much smaller, with diversification and acquisitions serving as weathervanes for industry observers, pointing toward deeper market consolidation.
Indeed, Jam City's 2018 acquisition of Bogota, Colombia-based mobile game developer Brainz is what led to the creation of World War Doh. The company raised $145 million last year in a financing led by JPMorgan Chase, Bank of America Merrill Lynch, and a syndicate of lenders including Silicon Valley Bank, SunTrust Bank, and CIT Bank. The cash was designated to support acquisitions.
Meanwhile, rival Scopely — another game maker headquarterd in Culver City along with Activision Blizzard — has also been an active dealmaker. Scopely snapped up FoxNext (and hit title Marvel Strike Force) in January. The company hit a $1.7 billion valuation last year, cementing it as a unicorn in the video game space.

This is all part of a dive into mobile gaming, which Cohen says enjoys an older demographic with users verging into their late 20s and early 30s. "It's the biggest and fastest growing piece in gaming," he said. "Barriers to entry to the space are low, but barriers to scale are high."
Big hits are still hard to come by, with some companies struggling to reach users. Activision Blizzard reeled in King Digital, the maker of the famed Candy Crush series, for $5.9 billion. The company has struggled to come up with hits since. Cohen said companies with already mature distribution channels might look to suck up fledgling developers to plug into established networks.
Jam City is steadily growing.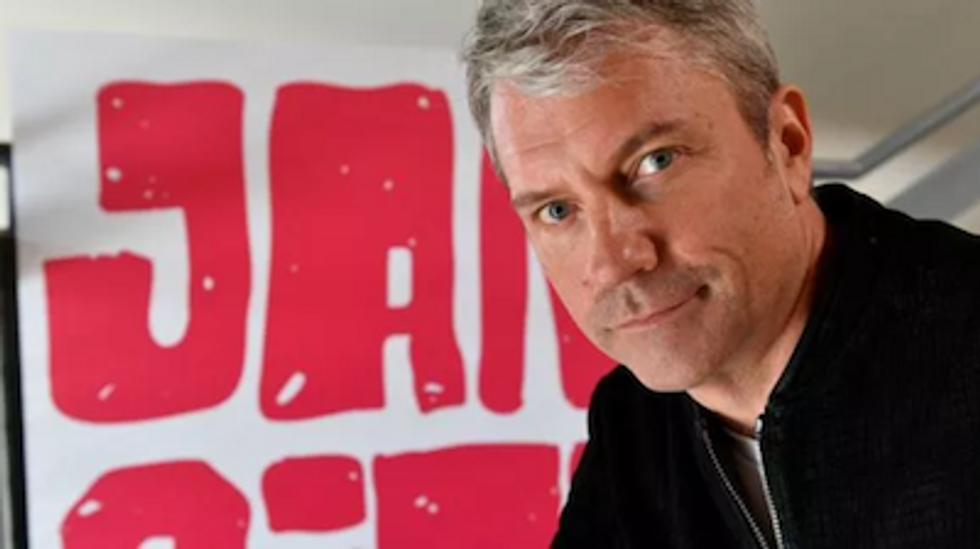 Jam City chief executive Chris DeWolfe
In 2017, chief executive Chris DeWolfe told USA Today the company earned $330 million in sales the previous year. Jam City doesn't share sales figures anymore, but with its recent cash haul from a clutch of investment bankers, Cohen said it could be a buyer.
The company could look acquire new titles and plug new apps into its extensive influencer network. It's large portfolio of already-downloaded games offers an advertisement network able to immediately introduce new products to more thumbs and eyeballs.
Jam City has already shown it can reach users. Its Harry Potter game, licensed from Warner Bros., was the company's fastest title to hit $100 million in sales. Its most downloaded game, Cookie Jam, has $700 million in revenue. The company is hoping to get another hit with World War Doh, an original title the company expects to hit users in the 25 to 35 age-rage, with traction all the way down to junior high.

"Mobile gaming has become ubiquitous, everybody plays games whether it's a causal game or a hard core game," said Alejandro Gonzalez, Jam City's co-general manager.
He said the game is a quarter turn from the developer's other puzzle or storyline centric titles, but follows the same in app-purchase model: "The tone of the game and the irreverence of the commander and everything he does is appealing to a younger audience."
World War Doh borrows elements from vastly more complex real-time strategy games. Like eSports blockbuster Starcraft, users can control individual units, moving them in formations, each piece wielding different strengths and weaknesses like chess pieces on a board.
But it is simplified for mobile devices, allowing its player vs player action in the vacant moments of the day; at bus stops, coffee shop lines or subway rides. There are leader boards, leagues, and (perhaps) even cash prizes. Gonzalez said those details are still being worked out, but the money for winners could hit $25,000.
The company will draw revenue through the classic free to download, in app purchase model. Users can purchase gems and coins to help their commander progress. Players who spend big — 14,000 gems go for $99 — are overwhelmingly likely to climb up the leader boards.
The game also features replays of the head-to-head matches, logging them all for players to revisit or post. Similar videos for games popular in eSports like Starcraft can easily rack up hundreds of thousands of views.
Activision Blizzard's contribution to the shift so far was Call of Duty Mobile, launched last fall. The franchise has a long history of success in console gaming, routinely earning critical and popular acclaim.
Newzoo's forecast anticipates major growth in mobile eSports to come from Southeast Asia, Japan and Latin America. Jam City has already developed routes there keeping a key part of its development team in Bogota.
From Your Site Articles
Related Articles Around the Web
Two companies betting on the Los Angeles eSports market aren't throwing in on glitzy, state of the art stadiums or sinking big bucks into the pros: They're banking on the average Joe.
The video game industry has been red hot, surpassing $120 billion last year. Many in the marketplace think the next area for growth is in the amateurs; a vast pool of recreational players who can, if provided the infrastructure, make hay for investors as competitive players.
Southland stalwarts like Blizzard Entertainment and Riot Games both have investments in the unpaid ranks, building programs around blockbuster offerings like Overwatch and League of Legends.
But companies without game development programs have found a way in.
Santa Monica-based Super League wants to anchor its tournaments and one-off events with geography, drawing crowds to local sites set up for tournaments at the local Buffalo Wild Wings, or maybe even a Dave & Busters. The company already has, launching the program four years ago.
In the age of wireless internet, any place with a strong connection is a potential tournament site.
Matt Edelman, Super League's chief commercial officer, wants to convert the millions who watch competitive gameplay on Twitch or YouTube gaming channel into Super League community members.
Think recreational league sports at the local YMCA or community center.
"Super League is not in the pro eSports business. We have really focused on the fact that every viewer, every player is a participant. And that's not the way it is in traditional sports," Edelman said. "Every single person who goes to a League of Legends event also plays the game. How do I get to play in person? That's where Super League comes in."
The cost structure includes games for as little as $5 or leagues that cost about $80.
Newzoo, a games and eSports analytics firm with offices in San Francisco estimates there are more than 2.5 billion gamers world wide.

Gaming has long offered the advantage of remote competition, allowing communities to grow nationally and even overseas. But Edelman wants to capitalize on the lure of local community, and the chance for digital friends to share a laugh and a high five in person.
The company also streams these events on services like Twitch, offering packages that beam the most captivating gameplay moments to a user's computer screen or television. It's like NFL Red Zone for gamers.
Super League is playing with the on-location model, holding 275 events in the U.S., Canada and Mexico. The company announced last month that it had partnered with Chinese-based Wanda Media to bring its model to more than 700 locations in the Middle Kingdom. Super League has not invested in brick and mortar locations, but has amassed a hoard of users, and sponsors who advertise through signage or commercials on gaming highlight videos.
The pro ranks are also sinking more focus into physical locations. Blizzard's Overwatch League will require teams, like the Los Angeles Gladiators, to play more games in their chosen city.
Nerd Street Gamers wants in on the Los Angeles market, too. It finished a round of funding last October, bolstering it with $12 million to help it bring its gaming centers, branded Localhost, nationwide. Fellow Philadelphia company and discount retailer Five Below provided the capital, following a long line of investors including Comcast, SeventySix Capital, Elevate Capital, and angel investor George Miller. The deal is a bet on the value of amateur eSports.
CEO and founder John Fazio said the appeal is largely because of its high school district, which is ranked the largest in the country.
"Those schools are full of kids who would love to take advantage of these kinds of opportunities," he said.
Fazio's company plans to build a massive gaming center where players can compete, and friends can watch. The facility, located in Hawthorne, is a planned 26,000 square-feet or, as the company reports, the size of five-and-a-half NBA regulation basketball courts. Loaded with 375 gaming PCs, it would have capacity for 120 teams and has planned its opening for summer 2020. It's the gamer equivalent of a basketball court or a soccer field. The company announced the arrival Feb 12 of a Southland addition to its previously established foothold in Huntington Beach located at 1524 Transistor Lane.
"I think the growth has accelerated. Right now is what's kind of crazy is we've seen growth with really just investment at the professional level," Fazio said. "We're taking hundreds of thousands — if not millions — of students and turning them into esports fans, if not future professionals."
He noted that developers have closely controlled the leagues they've created for college eSports teams, of which there are more than 250 nationwide. The casual gamer with competitive aspirations, he said, is where his company can find opportunity.
Both companies have their eye on the high-school market, too, but Santa Monica-based PlayVs has focussed their efforts on cornering that market. The company has been raking in investments, including $50 million in funding announced last September, designed to spread its platform to all 50 states.
Sari Kitelyn, director of eSports and project development at Full Sail University, a for-profit college with a focus on eSports, is keeping her eye on the unpaid ranks.
But the market remains in flux. Super League is still growing, recording year-over-year growth in of 350,000 or 129% during the third quarter. Nerd Street Gamers doesn't release financials because it is privately held, but received seed funding from Major League Baseball slugger Ryan Howard and is backed by Comcast.
Whatever the growth potential, Super League and Nerd Street Gamers have already made the commitment, investing in the amateurs in hopes of making big league dollars.
"I think this is the biggest area of market opportunity," Kitelyn said.