league of legends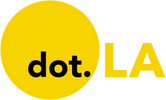 Get in the KNOW
on LA Startups & Tech
X
league of legends
Image from Aim Lab
Riot Games has invested in virtual shooting range developer Statespace, accelerating the Los Angeles video game publisher's efforts to dominate the mobile gaming space.
Riot did not disclose terms of the investment but told dot.LA it took a "minority stake" in New York-based Statespace.
Statespace's main product is a platform called Aim Lab, a free-to-play virtual shooting range that first-person shooter gamers can use to warm up their skills before heading into a competitive match. Statespace CEO Wayne Mackey told the Washington Post that the plan is to leverage its relationship with Riot to bring Aim Lab onto mobile platforms—a transition that he said is "imminent" and could happen as soon as next month.
Riot, in turn, wants to integrate Aim Lab as part of its growing base of titles with hardcore fan bases, like its first-person shooter game "Valorant" or its multiplayer online battle arena (MOBA) game "League of Legends: Wild Rift." The idea is that esports players could use Aim Lab to warm up with weapons used in the actual games, and also for a postmortem on a match that they lost by giving them a chance to review footage of their defeat and figure out how to improve, Mackey said.
"We look forward to collaborating with Statespace on developing innovative training and coaching tools for Valorant and MOBA players around the world to improve their skills at every level," Jake Perlman-Garr, Riot's global head of corporate development, said in a statement Thursday.
Riot has been doubling down on mobile gaming in recent years. The publisher has released three mobile games in the last two years—including "Wild Rift," its most popular mobile title—and has invested in mobile gaming companies like Double Loop Games and Bunch. That focus has come as mobile gaming has emerged as one of the industry's fastest-growing sectors.
From Your Site Articles
Related Articles Around the Web
images.pexels.com
As a math teacher, Julius Woehning can't ignore the numbers.
After climbing to 11th place out of 35,000 competitors in his fantasy sports league this Spring, the twenty-something German knew his chances of placing among the prize-winning top three were still slim. And even now that he's won the $50,000 grand prize, he's keeping his expectations modest for next season–mostly.
"I doubt I will win," Woehning told dot.LA, "but if my friends are playing next season, I definitely think I will beat them."
The league that hosted Woehning's triumph was operated by Esports One, a venture-backed L.A-based startup that is staking its claim on the dynamic esports market by providing fans like Woehning a tech-enabled fantasy sports platform. It currently accommodates just one game, League of Legends, a hit multiplayer battle arena-style competition developed by L.A.'s Riot Games, but the startup plans to expand to another title by the end of this year.
Founder Matt Gunnin told dot.LA that he has over a decade of experience in esports. His recent entrepreneurial ventures have been built around computer vision technology that analyzes on-screen game activity to produce a robust flow of real-time gameplay data and statistics. Gunnin previously partnered with Twitch, a popular platform for watching esports, to provide viewers with analytics as they watched; and he has partnered with Riot Games to help in-game esports announcers spice up their commentary with data.
Recent forecasts for the esports market have proven overly optimistic. As media analyst Matthew Ball wrote in an essay last month, Newzoo, a gaming insights service, predicted in 2017 that esports would generate up to $2 billion by 2020 but has since reduced its forecast to just north of $1 billion. Morgan Stanley had a similar overly bullish view. In April, Newzoo further cut its 2020 forecast, citing setbacks due to cancelled live events from the coronavirus. However, the service raised its expected growth rate, assuming an enduring boost from the increased gameplay occurring amid the pandemic.
Esports One co-founder and Chief Operating Officer Sharon Winter is optimistic about the space, noting increased interest from major agencies in representing gamers, the entry of new brands as advertisers and partners, and the expansion by some classic fantasy sports operators into esports.
The numbers looked good for this past season which Woehning won. According to representatives from Esports One, Europe's professional League of Legends league reported this spring's playoffs saw a 71% growth in total hours watched compared to last spring's, and a 76% increase in peak viewership.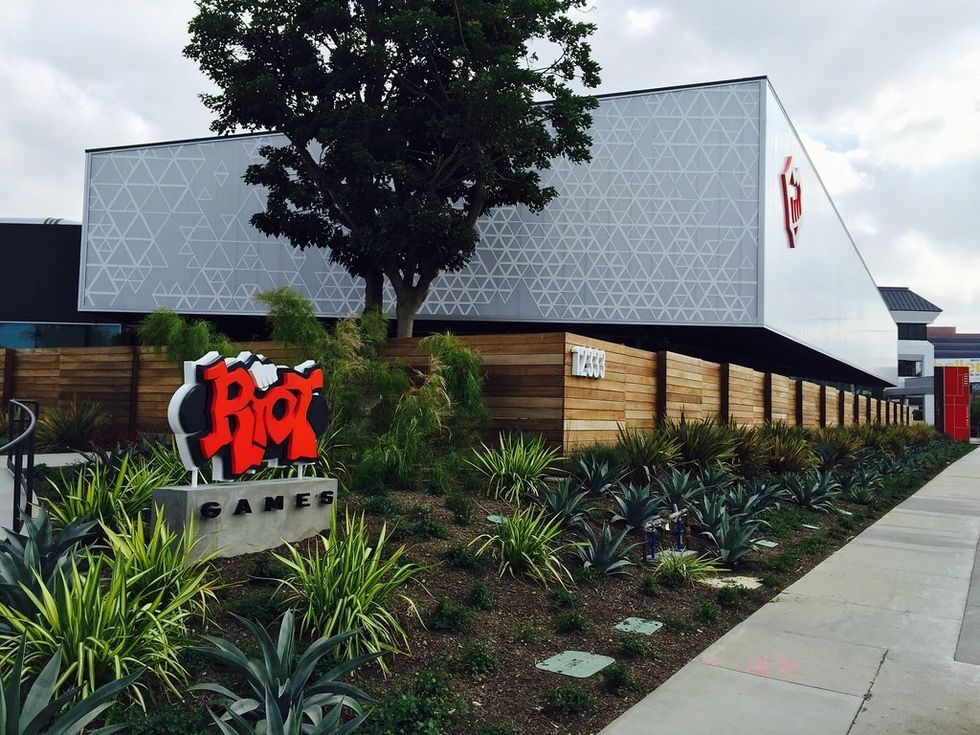 Riot Games Acquires Gaming Studio Hypixel live.staticflickr.com
A sport by any other name...

In some ways, fantasy esports is just like any fantasy sport. Esports One competitors have a weekly budget for bidding on players for each week's games; the real-world players are assigned a dollar-value based on Esports One's data-rich algorithms. As the gamers accumulate stats – kills, assists, achieving objectives, etc. – those are reflected in the fantasy gamers' lineups.
Woehning explained that playing fantasy esports makes watching matches more exciting, especially when his favorite team isn't playing – a sentiment many fantasy football players will recognize (anyone up for Lions-Browns?). Jason Halsey, another Esports One competitor, from England, says that just like in traditional sports, esports are filled with exciting moments, intriguing matchups and upsets.
Esports differs from traditional sports, however, in some crucial ways. As Ball described, a developer like Riot Games owns League of Legends, whereas nobody owns basketball or football. This skews power dynamics away from third-party esports companies and toward the game developers. But Gunnin and Winter emphasize they've built Esports One to work in partnership with game developers, yet without being captive to their centralized power.
Another way that esports differs from regular sports, Gunnin says, is that viewers can more easily see themselves doing what the professionals do. "But if you can't slam dunk, you're out of luck," he explained. As a result, Gunnin said Esports One strives to make its fantasy gameplay more like playing the game itself.
The startup's founders also highlight esports' somewhat "cliquey" nature, and how they accordingly aim to cater their platform toward upholding a sense of camaraderie. Halsey, the British gamer, praised the platform's responsiveness to user input.
Esports One has raised about $4 million to date. In the future the league will remain free to access, according to the company, but it plans to grow its revenue streams into premium subscriptions and event passes. Beyond expanding into another game title, the company also hopes to move beyond Europe and North America into other regions.
Los Angeles seems a good home base from which to do so. Two major studios, Activision Blizzard and Riot Games, are based here. And Kevin Rosenblatt of ESL Gaming, an international esports firm specializing in live events with an office in Burbank, told dot.LA that the region has become a "mecca" for esports, thanks to its history of production expertise, a rich ecosystem of firms and brands, and a talented labor pool.
As Esports One's summer season approaches, Woehning still hasn't decided what he will do with his spring winnings. The math teacher evidently understands compound interest and has plans to save it.
---
Sam Blake covers media and entertainment for dot.LA. Find him on Twitter @hisamblake and email him at samblake@dot.LA

Two companies betting on the Los Angeles eSports market aren't throwing in on glitzy, state of the art stadiums or sinking big bucks into the pros: They're banking on the average Joe.
The video game industry has been red hot, surpassing $120 billion last year. Many in the marketplace think the next area for growth is in the amateurs; a vast pool of recreational players who can, if provided the infrastructure, make hay for investors as competitive players.
Southland stalwarts like Blizzard Entertainment and Riot Games both have investments in the unpaid ranks, building programs around blockbuster offerings like Overwatch and League of Legends.
But companies without game development programs have found a way in.
Santa Monica-based Super League wants to anchor its tournaments and one-off events with geography, drawing crowds to local sites set up for tournaments at the local Buffalo Wild Wings, or maybe even a Dave & Busters. The company already has, launching the program four years ago.
In the age of wireless internet, any place with a strong connection is a potential tournament site.
Matt Edelman, Super League's chief commercial officer, wants to convert the millions who watch competitive gameplay on Twitch or YouTube gaming channel into Super League community members.
Think recreational league sports at the local YMCA or community center.
"Super League is not in the pro eSports business. We have really focused on the fact that every viewer, every player is a participant. And that's not the way it is in traditional sports," Edelman said. "Every single person who goes to a League of Legends event also plays the game. How do I get to play in person? That's where Super League comes in."
The cost structure includes games for as little as $5 or leagues that cost about $80.
Newzoo, a games and eSports analytics firm with offices in San Francisco estimates there are more than 2.5 billion gamers world wide.

Gaming has long offered the advantage of remote competition, allowing communities to grow nationally and even overseas. But Edelman wants to capitalize on the lure of local community, and the chance for digital friends to share a laugh and a high five in person.
The company also streams these events on services like Twitch, offering packages that beam the most captivating gameplay moments to a user's computer screen or television. It's like NFL Red Zone for gamers.
Super League is playing with the on-location model, holding 275 events in the U.S., Canada and Mexico. The company announced last month that it had partnered with Chinese-based Wanda Media to bring its model to more than 700 locations in the Middle Kingdom. Super League has not invested in brick and mortar locations, but has amassed a hoard of users, and sponsors who advertise through signage or commercials on gaming highlight videos.
The pro ranks are also sinking more focus into physical locations. Blizzard's Overwatch League will require teams, like the Los Angeles Gladiators, to play more games in their chosen city.
Nerd Street Gamers wants in on the Los Angeles market, too. It finished a round of funding last October, bolstering it with $12 million to help it bring its gaming centers, branded Localhost, nationwide. Fellow Philadelphia company and discount retailer Five Below provided the capital, following a long line of investors including Comcast, SeventySix Capital, Elevate Capital, and angel investor George Miller. The deal is a bet on the value of amateur eSports.
CEO and founder John Fazio said the appeal is largely because of its high school district, which is ranked the largest in the country.
"Those schools are full of kids who would love to take advantage of these kinds of opportunities," he said.
Fazio's company plans to build a massive gaming center where players can compete, and friends can watch. The facility, located in Hawthorne, is a planned 26,000 square-feet or, as the company reports, the size of five-and-a-half NBA regulation basketball courts. Loaded with 375 gaming PCs, it would have capacity for 120 teams and has planned its opening for summer 2020. It's the gamer equivalent of a basketball court or a soccer field. The company announced the arrival Feb 12 of a Southland addition to its previously established foothold in Huntington Beach located at 1524 Transistor Lane.
"I think the growth has accelerated. Right now is what's kind of crazy is we've seen growth with really just investment at the professional level," Fazio said. "We're taking hundreds of thousands — if not millions — of students and turning them into esports fans, if not future professionals."
He noted that developers have closely controlled the leagues they've created for college eSports teams, of which there are more than 250 nationwide. The casual gamer with competitive aspirations, he said, is where his company can find opportunity.
Both companies have their eye on the high-school market, too, but Santa Monica-based PlayVs has focussed their efforts on cornering that market. The company has been raking in investments, including $50 million in funding announced last September, designed to spread its platform to all 50 states.
Sari Kitelyn, director of eSports and project development at Full Sail University, a for-profit college with a focus on eSports, is keeping her eye on the unpaid ranks.
But the market remains in flux. Super League is still growing, recording year-over-year growth in of 350,000 or 129% during the third quarter. Nerd Street Gamers doesn't release financials because it is privately held, but received seed funding from Major League Baseball slugger Ryan Howard and is backed by Comcast.
Whatever the growth potential, Super League and Nerd Street Gamers have already made the commitment, investing in the amateurs in hopes of making big league dollars.
"I think this is the biggest area of market opportunity," Kitelyn said.