esports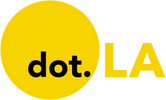 Get in the KNOW  
  on LA Startups & Tech  
X
esports
Samson Amore
A recent article in The New York Times highlighted two major esports leagues that recently divested from their teams: Madison Square Garden sold its team CounterLogic Gaming to NRG in April, while Team SoloMid sold its League of Legends Championship Series team in late May.
Arguing that the industry still has potential for growth, several gaming executives at a LA Tech Week panel said that instead of an "esports winter," the industry was experiencing a period of "normalization." The panel at SoHo House in West Hollywood featured Brian Anderson, CEO of Culver City-based esports outfit FlyQuest Sport, Gene Chorba, head of developer relations at Roku and Felix LaHaye, founder of United Esports.
"I'm actually very skeptical of the claim of an esports winter," Anderson said. "I think that what I'm seeing in the market right now, ultimately, is just a lot of venture capital firms that deployed capital into the eSports space that are not generating the returns that they were looking for, and have now done the press junket and are labeling it an esports winter."
"In reality," Anderson said, "esports, in my view, is alive and well."
Anderson said there were a lot of "unrealistic expectations" around esports since it became popular in 2016, and the current decline was a sign that the market was correcting itself. "This is a necessary pain point that any nascent industry is going to go through as it matures and develops, and I think that in, let's say, 24 months, 36 months, esports will be in a much better financially sustainable place," he said.
"I think we're having a little bit of a normalization," Chorba said. "We saw the entire economy was being shot to the moon, with nothing behind it… we were seeing valuations of companies, public and private, that just didn't make sense for what they were building."
Other tech industries have experienced a similar "normalization" in recent years. Cryptocurrencies, NFTs and big tech have all seen a downturn in recent months after being flooded with VC interest for many years.
According to the panelists, the existing viewer base for esports was a clear sign that the industry still had potential for growth. "There's still a ton of attention on professional video games. There's still so much grassroots fan support," Anderson said. "As long as organizations and developers are able to figure out how to actually monetize that fan base, I think esports is still alive and well and here to stay for a long time."
According to Insider Intelligence in 2022, there were 532 million esports viewers globally, with nearly 30 million viewers in the U.S.; this is expected to increase to 34.8 million by 2026.
Chorba explained that the reduction in ad spend and brand deals in esports shouldn't worry investors because these crucial revenue streams have slowed down for other industries as well. "Ad-supported is hemorrhaging money and really just trying to wait out what's really a bad economy right now," he said. As more people stop paying for cable, Chorba said, eyeballs will move onto streaming sites like YouTube or Twitch to watch gaming content.
LaHaye and Chorba said that one of the reasons for the decline in esports investments could be that executives and VCs are running esports companies like tech or SaaS companies. "As a matter of fact, they are not tech companies. They are ad-supported entertainment products," LaHaye said.
By taking their companies to IPOs too early, certain esports companies ruined their chances in the market, LaHaye added. "There's also a downswing that's done by a rush to [go] public," he said. "There are some fairly poor business models in esports that are going through a rougher time."
"[Game publishing] is a hit-making business," LaHaye said. "I think there tends to be confusion between what is a fundamental issue for the esports industry itself and some business models within the esports industry being bad business."
After a nearly-unprecedented boom during the pandemic, esports is weathering a downturn.
FaZe Clan, the Los Angeles-based gaming and hype squad once thought to be an industry leader, has been warned of a stock delisting and could be facing bankruptcy. 100 Thieves, an esports organization based in Culver City, laid off 30 people in January. And Playa Vista-based esports team owner Team SoloMid (which recently terminated a $210 million, decade-long naming rights deal with now-defunct exchange FTX) announced this month it'd pause competition in several esports, despite claiming it's profitable.
The main problem that esports organizations face is that, even if they have millions of fans worldwide, it's difficult to translate that interest into tangible cash. It takes a hefty chunk of change to launch an esports outfit, and taking on debt without a stable revenue stream as some local companies have done, is a dangerous tightrope to walk.
But NRG, a Los Angeles-based esports team owner founded in 2016 by basketball legend Shaquille O'Neal and CEO Andy Miller, aims to turn that tide and hopes a deal with a legacy sports name will help. NRG recently announced it would buy some assets of CounterLogic Gaming, an esports outfit previously owned by Madison Square Garden Sports Corp.
The newly-combined outfit will be led by NRG, which also competes in several esports including "Apex Legends," "Rocket League" and Activision Blizzard's "Overwatch."
The real reason NRG bought CounterLogic was for its spot in Riot Games' "League of Legends" Championship Series tournament, Miller told dot.LA. NRG's team already played in another popular Riot esport, "Valorant," but was eager to snatch up another team because Riot's content is hot right now, and that gives NRG a chance to stand out and gain new fans.
Miller said esports has "incredible engagement," that is "rarely seen" in professional sports, especially among younger fans. He noted that NRG's business model consists of both playing pro esports but also creating content – and said that its gaming lifestyle content garnered around 2 billion global views last year.
"[When] we had the opportunity to do that for League of Legends, we jumped at it because League's gotten somewhat antiseptic… the teams are kind of similar, and there's a lot of legacy brands and we wanted to bring in something new and fresh, and bring in some new fans who've never even opened a game up before."
Miller clarified that NRG now owns "everything associated with 'League of Legends'" under CLG that Madison Square Garden Sports once owned, including their team coaches, analysts, academy team, scouts and facility in Culver City. "It will be part of the NRG brand," Miller said.
When asked about the current tumult in the esports industry, Miller said, "It's a tough space because it's a new space." That said, at seven years old NRG has mostly aged out of startup status. Still, Miller noted, "There's no shortage of people who are interested in our content. It just keeps growing [and] it's evergreen; If you started playing games when you were eight, you're still watching and playing games when you're 25."
So the thesis that there's a strong audience ready to be mined for their spending power and views "is holding," Miller said. "What hasn't held is what's the revenue model, a lot of the investment dollars came in, because they thought it was going to be like traditional sports, and it's not."
Miller did acknowledge that overall it's a "tough economic time and [there's] lower CPMs and a cutback in marketing dollars… esports boards have had a tough time." He also noted that "Then you can throw some gasoline on the fire with the ill-fated FaZe IPO, which was a really bad idea from the beginning, and I don't think there was one person knowledgeable about the gaming space or about FaZe that thought that was going to work."
In addition to its focus on winning esports championships, Miller said NRG's eager to continue growing its content side of the business, Full Squad Gaming. It's basically "a casual gaming brand that's like Barstool [Sports] for gamers," Miller said. He characterized the brand he and O'Neal have built as having the image of being "the world's biggest kid."
While NRG isn't profitable, Miller said he's still seen interest from sponsors and advertisers eager to tap into its social gaming community and reach its core audience – men aged 15 to 35. Since 2016, NRG has raised $40 million, Miller confirmed.
MSG Sports couldn't immediately be reached for comment. President and chief operating officer David Hopkinson said in a statement, "NRG is a leading professional gaming and entertainment company with championship teams and innovative content. This transaction has brought together premier esports teams with a track record of success and allows MSG Sports to remain a significant investor in the esports industry."
Courtesy of Scopely
Culver City-based mobile gaming outfit Scopely announced April 5 it agreed to be acquired by Saudi Arabian esports and gaming company Savvy Games Group. The transaction is worth $4.9 billion.
Scopely launched in 2011 and it found its niche adapting popular pop culture IP into mobile games. Some of its biggest hits include "Star Trek Fleet Command," "Marvel Strike Force" and "Scrabble GO." The company became one of Los Angeles' top-valued startups in 2020 when it raised $340 million from investors, just after raising $200 million months prior.
In a statement Wednesday, Scopely co-CEOs Walter Driver and Javier Ferreira explained Scopely will "become an autonomous operating company under the Savvy umbrella." This implies the publisher will retain its branding and staff, but report to the new parent company.
Founded in 2021 by former Activision Blizzard head of worldwide studios Brian Ward, Savvy consists of five companies including Savvy Games Studios, which publishes games and Savvy Games Fund, which invests in them. It also runs esports outfit ESL FACEIT Group.
Savvy Games Group is run by Saudi Arabia's Public Investment Fund, which in recent years has greatly increased its investment in technology as it seeks to diversify its portfolio and drive larger returns by funneling its wealth into other industries more stable than oil. The tech sector doesn't appear to be squeamish about taking Saudi funding anymore – earlier this week, a venture arm affiliated with the same state-run fund announced it'd backed some 18 startups and 40 venture and growth funds, including Andreessen Horowitz.
"Through this partnership, Scopely will benefit from Savvy's ecosystem and long-term commitment to helping us achieve our ambitious goals," the co-CEOs said in a statement. They noted they expect the deal to help Scopely expand further into new markets as well as "accelerate the expansion of our live games, slate, team, and technology to bring even more immersive experiences to communities around the world."