esports
esports
Digital storage company OpenDrives is planning a move into the lucrative world of esports and gaming and has hired former Activision Blizzard post production lead André Rievers to help lead the effort.

OpenDrives is a backend storage provider for some of Hollywood's biggest studios including WarnerMedia, Disney, NBCUniversal, Dreamworks, Paramount, Netflix and the Los Angeles Kings hockey team.
And it already has three hot names in gaming – Santa Monica-based Riot Games, Culver City-based esports team 100 Thieves and "Fortnite" maker Epic Games – as clients. OpenDrives raised $20 million in January.
OpenDrives' product is a physical drive enabled with software that lets production editors avoid the time consuming process of compressing and decompressing video files. That's especially valuable in increasingly collaborative workflows that require rendering and sharing large files extremely fast.
Rievers was named as vice president of operations, a role that will let him put these tools in the hands of editors producing live esports events, something he knows well.
"The pain point for us is really the storage not being able to handle the content, or not being able to provide the content fast enough, or at full resolution for the editor," Rievers explained. "It's not allowing the editor or the producer to focus on their creativity. With OpenDrives, it's like the system is not even there."
Rievers spent nearly four years at Activision as head of post-production, managing a team of editors that quickly turned around footage for live events like the company's annual BlizzCon showcase and esports matches in the Overwatch and Call of Duty Leagues. Prior to that he was a post-production manager at Univision for four and a half years, and led live production on the 2014 World Cup in Brazil.
While producing these events, Rievers and his team quickly noticed that where the digital files were stored – and how quickly they could be accessed and edited – greatly impacted how the overall final product would look.
"As the end user, the last thing I want to have to worry about is what storage I'm working with, (and) the thing about open drives is that it's it's the best thing I've ever seen," Rievers said.
He joked that he tried many times to push OpenDrives' network-attached software's limits as a customer, and was impressed by how well it worked under pressure.
"Every chance I had to test or to demo OpenDrives, I did my absolute best to try to break it and fight it," Rivers said. "If it wasn't me, it was one of my editors… and nobody could break it."
OpenDrives chief operations officer Sean Lee.
Rievers argued that he was interested in the OpenDrives software not just because it was fast, but because when he used it he actually almost forgot it was there, but it did the heavy lifting in the background for his team as they rapidly edited, produced and shipped dense video files.
OpenDrives chief operations officer Sean Lee said OpenDrives wants to run in the background without disrupting the workflow.
Lee spent years working at NBCUniversal production prior to joining OpenDrives.
Often he'd have a problem that'd need "to be fixed within the hour because I have a deadline to meet. If my storage isn't working, and I'm not having this good experience, I may have hundreds of VFX artists or editors just sitting around waiting for this thing to work."
Lee sees opportunity opening up as pandemic restrictions ease. The esports leagues will resume live broadcasts from around the world as they compete in real-time, meaning they might benefit from upgrading their storage.
"If storage is doing its job, you should not even know that it's there," Lee said.
From Your Site Articles
Related Articles Around the Web
The belief that female players aren't tokens in esports is still a radical one. Just as dominant women's teams in traditional sports like the U.S. women's national soccer team struggle with discrimination, women in esports face online harassment and sexism.
When esports giant Cloud9 launched the first all-women team in October 2020, to compete in Riot Games' "Valorant" tournaments, its members were no strangers to misogyny on the internet.
"It's definitely hard to be on the come up if you're a new player and you're female," said Melanie Capone, one of the women on the team. "There's a lot of harassment and definitely some discrimination either consciously or even unconsciously when it comes to tier two teams on who they should pick up."
Since July of that year, Capone, Annie Roberts, Jasmine Manankil, Alexis Guarrasi and Kat had competed on their own "Valorant" team, "MAJKL," and had just won a $50,000 tournament when several companies approached them to sign. But while some esports organizations offered the female players a paltry $500 a month, Cloud9 stood out with its offerings of coaches, salaries and a manager.
"They made it clear to us that we weren't going to be a token," said Kat, speaking to dot.LA in a Zoom alongside her teammates. "They really wanted us to accomplish what we wanted to accomplish and they were willing to give us the resources."
True to their word, Cloud9 has delivered the resources: coaches, managers and salaries (though the team declined to disclose their compensation). And the women of MAJKL, whose team has since been re-christened Cloud9 White, have held up their end of the deal too. In June, they nearly swept the all-women VCT Game Changers Series 2 tournament.
As the women of Cloud9 White rise up in the ranks, they're pushing back against an environment of toxic masculinity in the gaming world. Male players often level bigoted criticism at female players or argue they're not comfortable playing with a girl, the team told dot.LA. And within the gaming workforce, women have contended with blatant sexual harassment. Last month, the California Department of Fair Employment and Housing sued Activision Blizzard, the maker of "World of Warcraft" and "Diablo," for sexual harassment, low pay and retaliation against their female employees.

The members of Cloud9's all-women esports team, Cloud9 White.
Since Cloud9 White is well-known in the esports world, its team is somewhat shielded from that provocation during their games. Over the last year, they've proven their mettle against all-male teams. Cloud9 White defeated the pro-squad Renegades in January, marking a huge upset and a turning point in the conversation surrounding women in esports. Those surprising victories are the products of daily scrimmages followed by hours of video reviews, Roberts said.

"The pro community in general has a pretty positive perspective on us," Roberts said, adding that criticism more often comes from outside. "It's people who are not connected to us, it's redditors or people on Twitter, people who are really disconnected from the scene."
That collegial behavior toward Cloud9 White's team has changed when its members go on their alternative accounts, Capone added. When that happens, they either report the harassment in the game publisher Riot's DMs or through a report functionality in the game itself.
"Riot has been a really good developer because they're very hands on at tackling this issue, while other developers like Valve notably from CS Go ["Counter-Strike: Global Offensive"] will kind of ignore it and the report functionality to report in these games doesn't work," Capone said. "But with Riot they do seem to cut down and make it a more inclusive space for everyone involved."
The team has seen firsthand how sexism in esports has spawned from the narrative that women can't compete in traditional sports. Kat argues that there are fewer women in the scene not because they don't have the skills but because they aren't given the time to develop them, and are pushed out before they can rise in the ranks. When Guarrasi first started playing Counter Strike, she said there were only a handful of women competing at a high level. If Guarrasi joined a first-person shooter team and they lost, her male teammates would assume it was because they had a woman.
"Teams like us change that narrative and make it: 'maybe we have a better chance because we have a girl on our team or that gender means nothing in this game.'"
Even the presumption that trans women should not be allowed to compete on a women's team has migrated from traditional sports to esports, according to Roberts, who identifies as trans.
"Whenever I'm not performing well, nobody really cares but the second I start performing well is when people start saying it's unfair for me," Roberts said. "The criticism still carries over, I feel like it's going to carry over. No matter what I'm doing it's always going to be controversial."
Though an all-women team is a novel concept, its members are ecstatic that they can freely identify as female gamers. That wasn't the case when its members were in high school and middle school, when they had to hide their secret identity for fear that their classmates might shun them if they found out they loved gaming. When asked about how they got into esports, Capone and her teammates collectively realized it wasn't an open discussion when they were younger.
"When I look back, it was like a secret," Capone said.
In middle school, Manankil's peers had no clue she was playing CS GO for almost 6 hours a day. When Roberts was in high school, she was terrified to tell her girlfriend that she loved gaming and built her own PC. Capone remembered that she kept her gaming a secret after a popular girl at her high school was ridiculed for playing "World of Warcraft."
"I kind of sleep on the fact that it's pretty freeing to actually live our lives like this and embrace this part of ourselves," Capone said. "It's our core identity now, that we are the pioneering team in esports that are pushing the boundaries of what it means to be a girl that plays at a high level. It's very freeing to embrace that part of ourselves because in the past it was kind of suppressed."
Even after chalking up all the wins over the past few months, the team said they're still looking at a long road ahead. Most of Cloud9 White is fresh out of college or high school, but they have their sights set on competing at the highest levels of play.
"I'm in high school going into my senior year," Manankil said. "I'm pretty happy where I'm at right now, I'm sure a lot of things will happen in the future for me."
From Your Site Articles
Related Articles Around the Web
Growing up in D.C., Cole Van Nice didn't have a hometown baseball to cheer on (the Nationals were still a few decades away from existence). That may have been a cause for consternation for a young sports fan, but when he got older and co-founded the L.A. Dodgers ownership's private investment arm, Elysian Park Ventures, it at least meant there was no gnawing feeling of disloyalty.
Founded in 2014, the firm's name is a nod to the 600-acre city park that hosts Dodger Stadium and the firm's headquarters. It's a way of acknowledging the origins and DNA behind the venture capital endeavor, which boasts a portfolio of around 45 mostly sports-focused companies and has written checks ranging from a $250K to over $100 million for startups at every stage of the growth.
"We can move up and down the capital structure depending on the opportunity," said Van Nice, who wrestled and played football in college. "The only constraint is domain: Everything we do is in the sports world."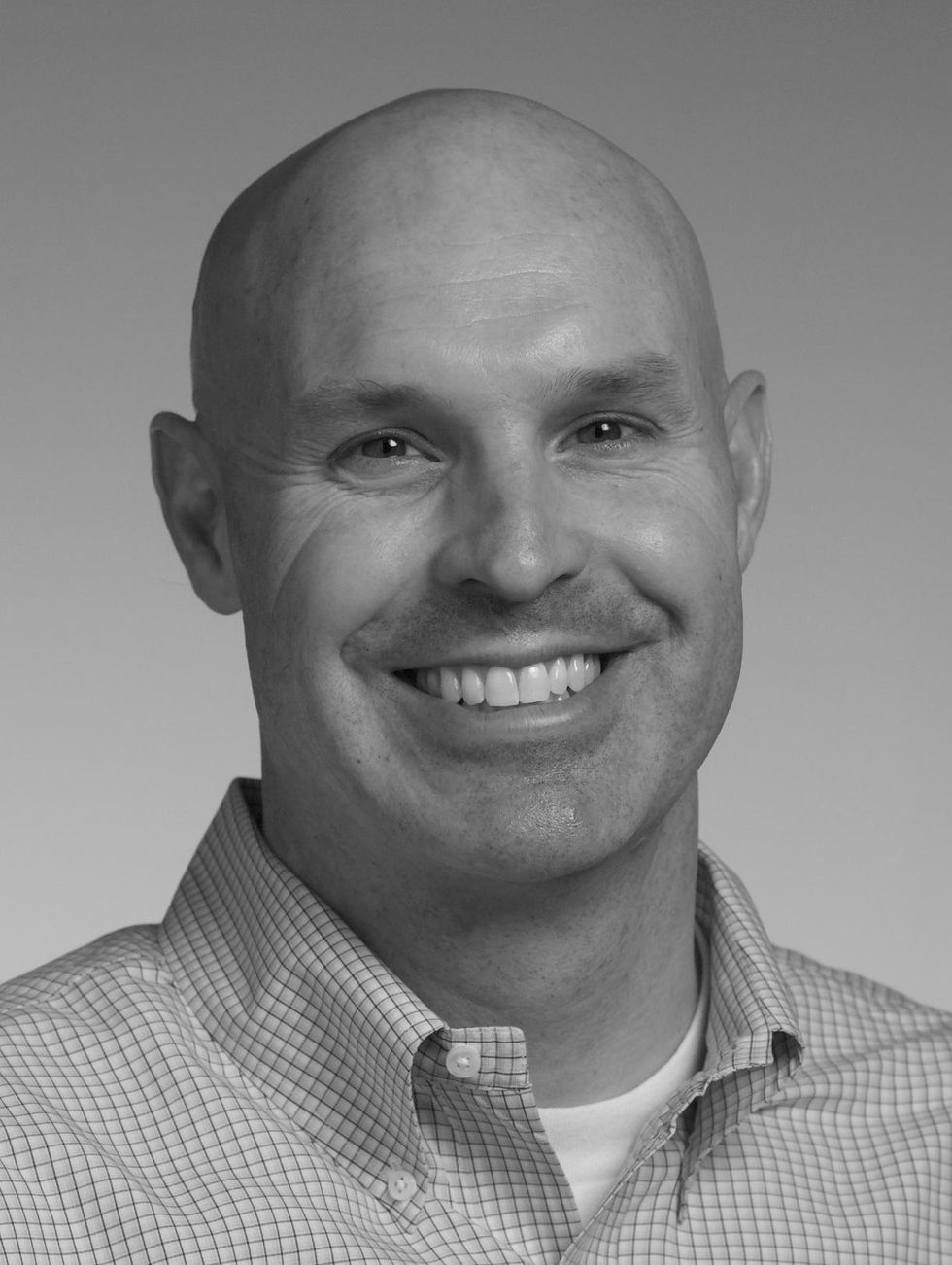 Elysian Park Ventures co-founder and Managing Partner Cole Van Nice
Fortunately, the sports world is large. Elysian has investments at every level of competition, ranging from youth all the way up to professional. It's backed companies in esports, sports betting, sports science and technology. It has even had a hand in venue operations, ticketing and fan experience. Van Nice said there's no overarching investment strategy that can be distilled down to a maxim, but a core thesis behind the company is that technology will continue to radically change how people participate and interact with sports.
That thesis, Van Nice said, has been accelerated by the COVID-19 pandemic. As sports everywhere shut down for months, Elysian saw the remains of the industry lean more into the digital realm. Esports, streaming and virtual fitness platforms thrived in the lockdown world. Without live events, delivering content to consumers became a technology question more than ever. Though there were certainly difficulties for some of their partners, (how does one bet on games that are canceled?), Van Nice said COVID ultimately advanced the timelines for the industry.
"Most of our portfolio came out of COVID stronger than they were going in," he said.
Now, with COVID hopefully receding further into the past, the rest of the sports industry is beginning to recover as well. In an analysis of job postings in sub-industries around sports, Rucha Vankudre, a research manager at Emsi Burning Glass, said that growth in the industry appears to be on a sharp rebound. "Obviously in 2020 we saw a big hit across the board. As we look at 2021, growth is higher than what it was in 2019. It's not quite at the same level yet, but the rate that it's growing has increased, which seems like a good sign," he said.

Elysian Park also runs a project called Global Sports Venture Studio, an incubator for ideas and startups in the sports world, with Elysian serving as a link between startups and industry giants like Major League Baseball, Dicks Sporting Goods, or Adidas. The formula has seen some considerable success too. Van Nice points to a 2015 collaboration between two AI-powered sports analytics companies, Keemotion and ShotTracker, that eventually led to a deal in which Keemotion was acquired by SportRadar earlier this spring, buoying the parent company's latest valuation north of $10 billion dollars.
"That's an opportunity where we were able to innovate early, run it through the Venture Studio Program, deploy a lot of capital against it to build it, and then ultimately see it get acquired by one of the global leaders in the space," said Van Nice.
Even though two of its teams are named after literal Disney movies, the Los Angeles metro area is still a hub for professional sports, with 11 major league teams, including two NBA, two MLB, two NHL and two NFL. And Van Nice said the venture scene is equally robust. "We've had nothing but the highest quality experiences here, both with the entrepreneurs that we've worked with, and the local VCs," he said. "Given our ownership group has a lot of ties to Los Angeles, it's a critically important market for us."
Like a kid at a lunch table reciting rushing yard stats, he rattles off a list of a half dozen or so local startups he's impressed with to illustrate his point. It's easy to tell he's a sports guy.
Editor's note: Elysian Park Ventures is an investor in dot.LA.
Correction: An earlier version of this post referred to Van Nice as Elysian Park's CEO. He is their co-founder and managing partner.
From Your Site Articles
Related Articles Around the Web