reddit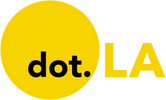 Get in the KNOW
on LA Startups & Tech
X
reddit
Photo provided my Milken Institute
Reddit co-founder Alexis Ohanian believes Elon Musk faces a "unique challenge" as he buys Twitter and promises to turn it into a hub for "free speech."
Speaking Tuesday at the Milken Institute Global Conference in Beverly Hills, Ohanian recalled Reddit's challenges in dealing with extremist and racist views that spread on the social media platform. In 2020, Ohanian resigned from Reddit's board, criticizing the company for not doing more to combat hate speech on its site. On Tuesday, he said centralized platforms have a responsibility for the content that they show users.
"It's not about speech, it is about reach. And the part that social media messed up is [that] virality is much more equated to the extremes," Ohanian said. "That reach is what the most extreme people want; they want to be able to be seen by millions and millions of people."
That view is in sharp contrast to Musk's position on content moderation. After agreeing to buy Twitter for $44 billion, the Tesla and SpaceX CEO has said he believes that Twitter shouldn't restrict speech that's legally protected under U.S. law. Social media titans such as Santa Monica-based Snap and Culver City-based TikTok are typically more proactive, taking down harmful content that might not be technically illegal. Twitter itself has banned users for spreading misinformation—most notably, former President Donald Trump.
Ohanian said he doesn't believe a Musk-owned Twitter will be as bad as Musk's detractors may fear, nor as good as his biggest fans may hope. He described Musk as "an incredible entrepreneur" who has solved difficult problems in "the physical atomic world"—but running a social media giant isn't exactly rocket science, Ohanian said.
"Being the CEO…of a social platform, like Twitter, is as much being a head of state as it is a head of business," he said. "You have to deal with humans who are irrational, unlike the laws of physics."
Ohanian, who now runs venture capital firm Seven Seven Six, made the remarks during a discussion about Web3—the promised next iteration of the internet, which would deploy blockchain technology to "decentralize" applications. He predicted that Twitter may ultimately take a Web3-oriented approach, noting the company backed a nonprofit project to develop a decentralized standard for social media. Musk, like Twitter co-founder Jack Dorsey, is also a major proponent of cryptocurrencies and blockchain technology.
"In Web1, if you had bonkers things to say, no one really saw it. The websites existed, but they didn't go viral—there was no way to go viral," Ohanian said. "And I think with Web3, we'll actually get back to that in a lot of ways."
From Your Site Articles
Related Articles Around the Web
If it seemed like everyone and their mother took up gaming this year, that may be because playing became far more popular as social media transforms the industry.

Nearly all games allow for multiple players to interact inside the game, but this year as the pandemic kept people at home, game worlds further converged with social media. Gamers used livestreaming platforms like Twitch and Discord to connect as they play.
Meanwhile social media companies like Facebook boosted their gaming platforms and Snap supersized its gaming effort with Bitmoji Paint, which it released in December.
Nintendo's "Animal Crossing: New Horizons" was embraced by politicians, with both congresswoman Alexandria Ocasio-Cortez and president-elect Joe Biden creating neighborhoods and encouraging their constituents to come pay them a virtual campaign trail visit.
It all meant a push toward a more social game.
And it was in a year that players spent big on their favorite titles - in November alone, digital games earned $11.5 billion, the highest monthly revenue ever recorded by Nieslen's SuperData.
Global gaming revenue smashed records with sales estimated to reach $174.9 billion by the end of this year, up roughly 20% from last year, NewZoo games analyst Tom Wijman wrote in a recent report. NewZoo predicts that by the end of 2021, roughly 2.8 billion people will be gaming worldwide.
Social media plays a crucial role in how well a game is received, and it hugely influenced which games took off this year. "Among Us" is a two-year-old game, but when streamers started broadcasting matches in early April, it quickly attracted new players.
Similarly, popular game streamers broadcasting Santa Monica-based Activision Blizzard's "Call of Duty: Warzone" game helped the game go viral and jumpstarted adoption of its newest title, "Black Ops Cold War," which was the top-selling console game in November with 5.7 million copies sold.
Adoption of multiplayer games and content is expected to keep rising, prompting startups including Playa Vista-based VENN to capitalize on a market ravenous for group entertainment.
VENN's network of gamer-friendly television is now expanding to smart TVs (it recently struck deals with Roku and Samsung) and existing social networks like YouTube, said Jimmy Wong, producer and co-host of VENN's talk show "The Download."
"Our view of the pandemic is one of someone dousing an already lit flame with lighter fluid," Wong said. "It's a step towards a wider acceptance of video gaming as being one of the most popular things for people to do."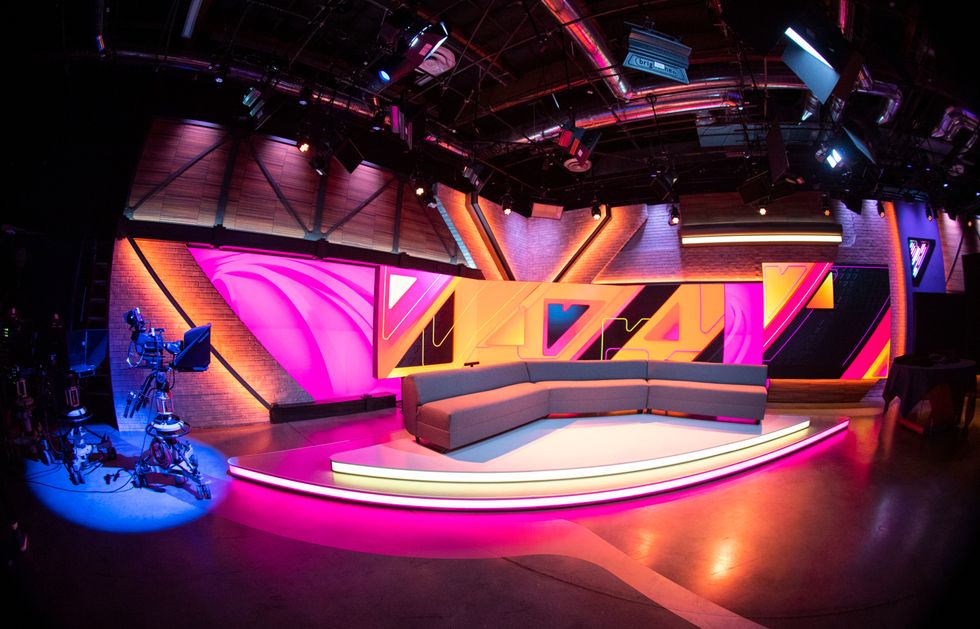 In October roughly 931,000 people engaged with Santa Monica-based Riot Games' "League of Legends" page on Reddit, according to NewZoo's report on the most active gaming communities.

Ocasio-Cortez broke Twitch records streaming "Among Us," in November, when she linked up with several famous streamers for a live broadcast that reached over 400,000 people.
Social media not only expands the reach of a multiplayer game, but also its lifespan -- "League of Legends" is over a decade old, and Activision's "Call of Duty" franchise launched in 2003. "Among Us" came out in 2018, but it made $3.2 million in digital revenue this year and passed half a billion downloads in December.
"There's now so much evergreen video content surrounding these games which has made the lifespan and reach so much greater," said Ryan Horrigan(cq), CEO of West Hollywood-based Artie, a startup that designs multiplayer cloud-based browser games and will launch in 2021. "I do think gaming is becoming the next social network."
Social media and streaming drives players back to games but it's also a lucrative ad opportunity. "The world of gaming is permeating well beyond even the notion of a game," Horrigan noted, and lately includes film and TV adaptations of hit titles.
Scopely, a Culver-City based mobile publisher, both makes and acquires multiplayer games. "Marvel Strike Force," which it bought from Walt Disney Co. in January, is its biggest earner. "We will close the year above $900 million in revenue, nearly double the revenue of 2019," Scopely's head of strategic partnerships Mike DeLaet told dot.LA.
Tim Richards, vice president of publishing at Calabasas-based GreenPark Sports, is designing a virtual space for sports and esports fans to hang out and play that will launch in January. "We designed the idea around this data that 90% of Gen Z classify themselves as gamers," Richards said. He noted that even hardcore sports fans like virtual viewing -- "Even back in (pre-pandemic) days, very few folks went to every sports game."
Analysts agree gaming is now a more essential form of social entertainment than ever before and it will continue to grow in audience next year, as will streaming and virtual events that take place inside live games.
"Multiplayer games would have grown in popularity regardless of COVID-19," said Carter Rogers, principal analyst at SuperData. "This growth is sustainable, and we aren't likely to see any sort of video game 'crash' after most people are vaccinated. People are forming long-term habits as they play online games, many for the first time."
Correction: An earlier version of this piece mis-identified Tim Richards, GreenPark Sports' vice president of publishing.
Photo by Solen Feyissa on Unsplash
The Federal Trade Commission ordered TikTok, Snap, YouTube, Amazon and Twitter, along with four other social media and streaming sites to turn over information about how they collect and use information about users.
The far-reaching probe is aimed at exposing the algorithms and other tools that have fueled the technology companies' growth and helped them penetrate so deeply into the American psyche.
"Policymakers and the public are in the dark about what social media and video streaming services do to capture and sell users' data and attention. It is alarming that we still know so little about companies that know so much about us," three Federal Trade Commissioner said in a joint statement.
Discord, Facebook, Reddit and WhatsApp were also named in the order.
In launching the probe, the three said it "will lift the hood on the social media and video streaming firms." These social media companies, they argue, turned from a force to connect people to one that is monetizing Americans' private lives for their own financial gain.
The orders were issued under a provision of the Federal Trade Commission Act, Section 6(b), that gives the commission authority to conduct wide-ranging studies that don't have "a specific law enforcement purpose."
The companies have 45 days to respond.
Neither TikTok, which is based in Los Angeles and owned by China-based ByteDance, nor Santa Monica-based Snap responded to a request for comment.
The orders come as big tech companies are under increasing scrutiny from policymakers.
The FTC slapped Facebook with an antitrust lawsuit last month that accused the social media giant of gobbling up rivals like Instagram to weaken competition. And in October, the Department of Justice brought a civil case against Google, accusing the tech giant of having an illegal monopoly on search functionality and its associated advertising.
"We have reached a point of maturity or sophistication and usage where it's time for the government to ask questions about what information is being collected and how it's being used," said Karen North, a former official at the White House Office of Science and Technology Policy during the Clinton administration. "Knowing there is so much information that's been collected, the question becomes how is it being used to manipulate people and is there the kind of transparency demanded by regulation of traditional media."