caltech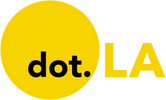 Get in the KNOW
on LA Startups & Tech
X
caltech
Justin Han
Some 15-odd years ago, the Alliance for SoCal Innovation put on a workshop for academics looking to wade into the world of commercialized technology.
Fast forward to 2022 and the Alliance is gearing up for the latest edition of its annual First Look SoCal Innovation Showcase, taking place Tuesday at the Skirball Cultural Center. This year's lineup of 24 early-stage life sciences and tech startups—tapped from the Alliance's network of universities and incubators—will have the chance to pitch their ventures and meet with potential investors, mentors and industry executives as they look for what, in most cases, will be their first round of commercial funding.
The life cycle of biotech and medtech companies often starts at the academic level, where universities like Caltech, USC and UCLA pump research dollars into PhD projects and incubate them for a few years until there's proof of concept. Others are incubated at research institutions like the Lundquist Institute or City of Hope. From there, those projects that choose to become startups are spun out into standalone ventures and begin their hunt for venture capital money.
"This is often a perilous journey from lab to market," Steve Gilison, the Alliance for SoCal Innovation's chief operating officer, told dot.LA. "So we don't just think of this as an investment pitch, but as an opportunity to really make the right connections."
It also gives the rest of us a peek into what kind of cutting-edge technology is most interesting to early-stage SoCal investors. Here's what we can glean from this year's cadre of startups at the First Look showcase.
Stem Cell Therapy Could Replace Current Invasive Treatments
Stem cell therapy continues to be one of the most prominent trends in disease treatment. Some of the largest biotech companies working on stem cell therapies are based in Los Angeles; the Food and Drug Administration recently approved Santa Monica-based Kite Pharma's CAR-T cell treatment for some forms of cancer, which could reduce or even eliminate the need for extensive radiation or other treatments loaded with dangerous side effects.
A handful of biotech startups at the First Look showcase are utilizing stem cells to tackle diseases in a similar manner. Chimera Therapeutics, a startup out of City of Hope, uses "mixed chimerism"—where stem cells from a donor and the patient are mixed together in the patient's tissue—to treat autoimmune disorders like multiple sclerosis. The goal is to use donor stem cells to help boost a weakened immune system and potentially halt the progression of a disorder.
Simurx, another showcase participant that's a product of Children's Hospital Los Angeles, is following local biotechs like Kite and Appia Bio in deploying CAR-T cell therapy—in Simurx's case, to address solid tumors.
Despite how promising these cell therapies have been, the technology is still rather new, largely cost-prohibitive and comes with long wait times for patients. UC Irvine's Cellecho aims to make the process of creating these therapies faster through precision engineering. Most existing tools on the market require great care to precisely engineer cells, which make them hard to scale and can lead to longer wait times to receive treatment. Cellecho's tool—called the Acoustic-Electric Shear Orbiting Poration—is able to deliver genetic coding molecules into several cells at once. It can be automated and the disposable cartridges can be mass-produced, which should drive down costs.
Cultured Meat May Do Away with Unsustainable Meat Farming
Lab-grown meat promises to bring humane, environmentally-friendly disruption to a global meat market that is projected to be a $2.7 trillion industry by 2040, according to CB Insights. Some of the largest meat manufacturers in the U.S., such as Tyson Foods, have already invested in cultured meat that only requires a few animal cells to cultivate a protein. If embraced, these technologies could eventually do away with the need for factory farming, which accounts for 70% of the U.S.'s ammonia emissions.
Bluefin Foods, a UCLA spin-out, is entering the foray with lab-grown seafood cultivated from animal cells. The company says its technology, if borne out, could replace commercial fishing, which contributes to fish depopulation and ocean habitat degradation.
At this stage, lab-grown meat is still more expensive than its factory-farmed counterpart. But if startups like Bluefin are able to gain traction and scale, that may not be the case in the future.
The Biosensor Sector Could Pave the Way for Preventative Health Care
As the American health care industry struggles to provide a preventative model—one that would help patients avoid illnesses and ailments while lowering health care spending overall—a few nascent ventures are attempting to leverage technology to make out-of-reach tests and treatments easier to access.
UCLA's ViBo Health is in the backyard of one of Apple's preferred biosensor manufacturers: Pasadena-based Rockley Photonics, which makes sensors that track blood pressure, hydration and a slew of other biomarkers. Wearables like the Apple Watch and Google's Fitbit are among the largest customers for biosensors that were once reserved for the doctor's office.
ViBo's trajectory, however, is slightly different. Rather than affixing its biosensors to the body, its scanners—which track cholesterol, glucose and cardiac biomarkers—will be in pharmacies, clinics, gyms and offices. Lowering the barrier to entry and allowing patients to more quickly and easily check their own biomarkers may unburden the diagnostics space, as routine tests can be cost- and time-prohibitive for labs that often have more pressing tests to run.
Zoetic Motion, a startup in the physical therapy space, is taking a different approach. Physical therapy attendance among patients after a stroke or injury is notoriously low, yet critical to ensuring a full recovery and preventing a recurrence. Through an interactive and gamified platform, Zoetic allows physical therapists to prescribe exercise routines that promise to improve patients' engagement and help them build habits that keep them out of the hospital. One L.A.-based startup and First Look alum, Moving Analytics, raised $6 million in seed funding last year with a similar philosophy toward improving patient engagement at rehabilitation centers.
Besides Moving Analytics, several other startups that previously participated in the First Look showcase have also gone on to raise funds from investors. One notable success story is San Diego-based RNA therapeutics firm DTx Pharma, which has raised more than $100 million since it first appeared at the showcase in 2019.
This year's crop of ambitious young companies will hope Tuesday's event can be a platform that helps them replicate that kind of success.
From Your Site Articles
Related Articles Around the Web
In 2019, Caltech announced a partnership with Amazon Web Services to resurrect a 21,000-square-foot building as a shrine to quantum computing. Inside, researchers from MIT, Stanford, Harvard and more are planning to build out quantum computers that may look more like the giant IBM computers from the 50s than our current laptops.
Now, the building has officially opened.
Simply put (without getting into Scrodinger's cat), quantum computing has the ability to take a problem with several variables, generate millions of permutations or outcomes and pick the best or most efficient one.
This kind of technology has the power to transform industries that need to take a lot of risk into account. For instance, it could help pharmaceutical companies create more effective drugs without having to experiment as much. It could help doctors deliver personalized medicine by leveraging the human genome sequence. It could also help the financial sector sift through data projections of different companies to understand the risk of an investment or an acquisition. It could help delivery companies find the most efficient route in a matter of minutes.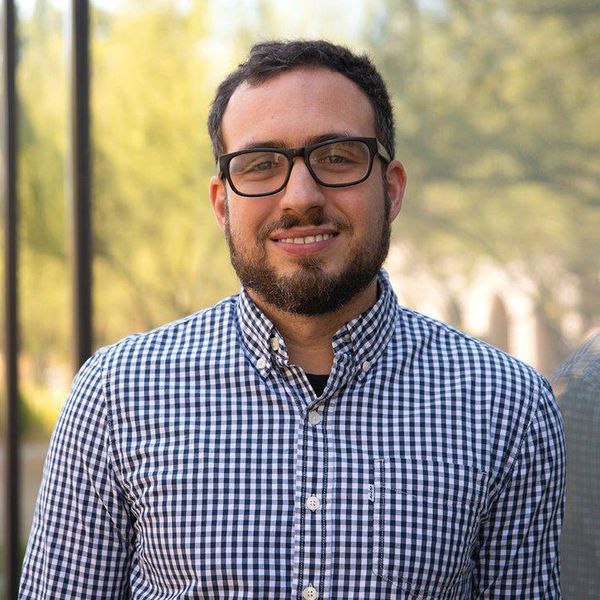 Fernando Brandão, a professor of theoretical physics
The systems that power cell phones and laptops don't have the ability to process large, complex problems that could sift through millions of permutations to calculate the best solutions.
In a landmark study for quantum computing in 2019, Google said it was able to feed a problem through a quantum computer and get results in minutes. That same problem would have taken a normal computer 10,000 years to complete.
The Caltech building is one of many quantum computing projects in Amazon's portfolio. The company previously unveiled a cloud-based quantum computer called Amazon Bracket to rival Azure's quantum offering in the never ending cloud wars between the two companies.
We sat down with Fernando Brandão, a professor of theoretical physics who is co-leading the AWS Center for Quantum Computing.

How did this partnership between AWS and Caltech come about?

A lot of computing probably started 40 years ago. It was actually Caltech's Richard Feynman, who was a professor here back then, that had this idea that, on a fundamental level, nature is quantum mechanical. We need to build our computers out of something right out of quantum mechanical systems then actually quantum mechanics has some pretty different problems from the physics we learn at school, and therefore, there is an opportunity for building a better kind of computer using quantum mechanics. For 40 years, he had been developing this idea, and Caltech had played a major role.
But if you really move to the next step and scale up the technology and build a quantum computer at a scale that can be useful for society and for people, then you need very serious engineering effort and special investments; this is not something cheap to do. We need a big player, either in government or industry, to do that. Caltech can bring all the scientific expertise. And Amazon can bring other expertise in engineering and all the investment necessary to really go to the next step.
What is quantum computing?
You want to make a company that has to optimize the routes to deliver some product to a customer. What is the best route to deliver this product? This question is challenging because there are so many different possibilities. So quantum computation is exploring all of the options at the same time.
But it is not like parallel computing. There's a second step where you have to find a clever way to make the solution interfere in a way that only gives you one of the options. So Quantum computation will not speed up every problem. There are particular problems for which it gives an advantage. So the problem has to have the right structure. And a lot of the research in quantum computing is to find out which problems have the right structure so we can explore them to give better quantum solutions.
What sectors will have the first or most immediate impact of quantum computing?
This goes back to the vision of Richard Feynman from 40 years ago, where he said, "Look, let's actually build this quantum computer for nothing else than just simulating very complicated quantum mechanical systems."
I've seen industries where the bottleneck to making progress is to simulate very large quantum mechanical systems. For example, we know in pharmaceuticals we want to understand the quantum structure of molecules to make new drugs. But it's very easy to get complicated molecules [that are] out of reach for the computers that we have today.
In material science for people who are looking at batteries, for example, we have to model how these batteries work on a quantum level, and it can get very complicated, very quickly. So it would be a lot of R&D research for companies that work in energy or in pharmaceuticals or in chemistry. I think they would find quantum computation very useful.
Then at some point if you had even better machines, faster machines, bigger machines, you might end up in applications for optimization problems for logistics, currency, finance.The issue there is quantum can give an advantage, but it is a small advantage than for these simulation problems like pharmaceuticals or material science. So you need a more sophisticated machine to get there.
What are some of the bottlenecks here? What's preventing us from building this quantum computer and deploying it for pharmaceutical companies everywhere within the next year?
In a quantum mechanical system, they are very fragile, unlike the systems that we experience in our everyday life. So there is a rule of quantum mechanics that whenever you go and see how the system is, you've disturbed the system.
So what this means is that all kinds of information like the magnetic field of the environment or the temperature of some particles in the environment all affect your quantum system, so it's very hard to isolate your quantum system from these detrimental effects of the environment. And that's the challenge of quantum computers. If you don't isolate them, then there is noise in our quantum computer and this noise will spoil our operations.
At the same time we want one qubit [a unit of information in quantum computers] to interact very strongly with the other qubit to do the operation.
So you have two conflicting requirements. You want to completely isolate your qubits in the quantum computer from the environment, and that's very hard for quantum mechanical systems. But at the same time, you want [the qubits] to couple very strongly. So making these two things happen at the same time and at the scale that we need for a large number of qubits, we think that's possible. We don't see any roadblock, but it's just that it is very ambitious scientific engineering.
Where will quantum computing be in, let's say, 10 years?
I'm hoping within the next decade or so, we start getting to this stage of quantum computers where they start impacting society in a meaningful way. It's an ambitious goal, but I think we are well-positioned. So by the end of the decade, we may start having quantum machines that can solve problems of society that cannot be solved on our current computers.
This interview has been edited for clarity and brevity.
From Your Site Articles
Related Articles Around the Web
The University of Southern California was among a group of universities awarded a $15 million grant from the National Science Foundation to invest in and incubate startups.
The new program is called NSF Innovation Corps Hub: West Region. USC, UCLA and UC Riverside are among the participants, along with Caltech, the University of Colorado Boulder, the Colorado School of Mines, University of New Mexico and the University of Utah. The plan is to add more university affiliates as the program develops.
The colleges will identify potential startups and provide mentoring, campus resources and labs to help standout companies develop. Each university will also monitor work happening in campus labs that might lead to the next big company.
USC Viterbi School of Engineering will lead the program, guided by Dean Yannis Yortsos.
"There is a big diversity of the population in the West," Yortsos told dot.LA, "and so that's something that we also are going to focus on. The idea is to also engage more and more other institutions in this and keep increasing the footprint."
The program will look to invest in scientists, engineers and entrepreneurs who are people of color or "from the many diverse backgrounds of the Western United States."
It won't directly invest in startups. Instead it will look to connect startup companies to potential investors. "We are helping people demystify the process of innovation," Yortsos added.
The USC-led West Coast hub is one of five that the NSF is investing in. Each will receive $3 million every year for five years, contingent on progress milestones, rather than one lump sum upfront.
Yortsos said "the emphasis is on funding deep technology — by this I mean, technology that is not simply creating an app for something, but doing something that has fundamental technological value that can then essentially transform the landscape in different ways, whether this is bioengineering, defense, aerospace [or] artificial intelligence."
Yortsos pointed out that several big technology companies started with support from the government or NSF funds, including Qualcomm, which was created by USC Engineering School namesake Andrew Viterbi.
"Viterbi started with a startup and this startup was funded by National Science Foundation grants," Yortsos said, "then it became what is known as Qualcomm."
"Google, in some sense, came out of intellectual property that was developed by support within Stanford," Yortsos added.
The I-Corps Hub West will also give its startups opportunities to show off their work and court potential investors at technology scouting showcases and by leveraging its existing connections with accelerators and national laboratories. No companies have been selected for this year's class yet; the program begins in January 2022.
The National Science Foundation created the I-Corps in 2011, and a decade later is adding this division to focus specifically on emerging startups in West Coast markets. The NSF reports that since the program's ceration, roughly 1,280 colleges and universities have helped launch over 1,000 startups— and those companies have gone on to raise more than $760 million in funding.

Correction: This story was updated to clarify that USC was not the grant's sole recipient.