First Look Showcases Life Science  Startups from SoCal Academies
Bernard Mendez
Bernard Mendez is an editorial intern at dot.LA. He attends UCLA, where he is pursuing a bachelor's degree in applied mathematics. Mendez was previously an editor at the Daily Bruin, the student newspaper at UCLA.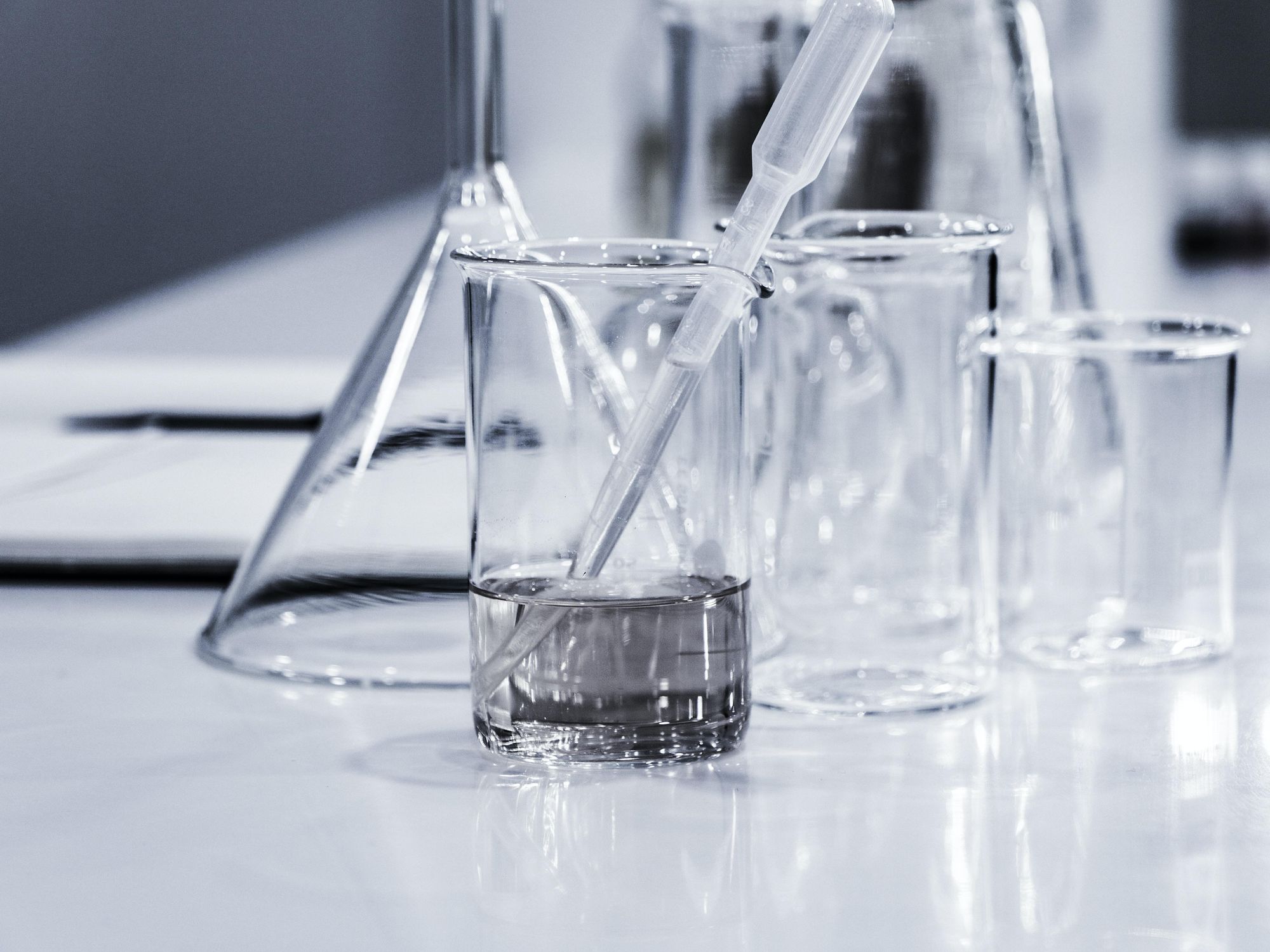 The featured startups span industries from therapeutics to software to green tech. One wants to change the way you experience audio. Another uses CRISPR technology to find a cure for a rare genetic disease. A third wants to repurpose waste to generate a food preservative.
These three startups, along with 24 others, will have the opportunity to present to a panel of investors as part of today's First Look SoCal Innovation Showcase.
---
The event, which will be held virtually, begins Wednesday and lasts two days, bringing together some of the top research institutes in SoCal, including Caltech, USC and UCs Santa Barbara, Riverside and San Diego, among others. Each team will have three minutes to present their startup followed by a six minute question and answer session with investors. There are no prizes and no competition involved.
The first day is dedicated to life science-related startups, while the second is reserved for technology startups.
Both days begin with a welcome speech and a keynote speaker. The first day will feature Andy Slavitt, the former senior advisor to the White House COVID-19 response task force during the first four months of the Biden administration; the second will feature George Whitesides, a former CEO and current chair of Virgin Galactic.
The event will also host workshops for startups and will conclude with a panel of experts. The event is free and attendees can attend by registering for tickets on the Alliance for SoCal Innovation website.
Here's a quick run through of three of the startups scheduled to present: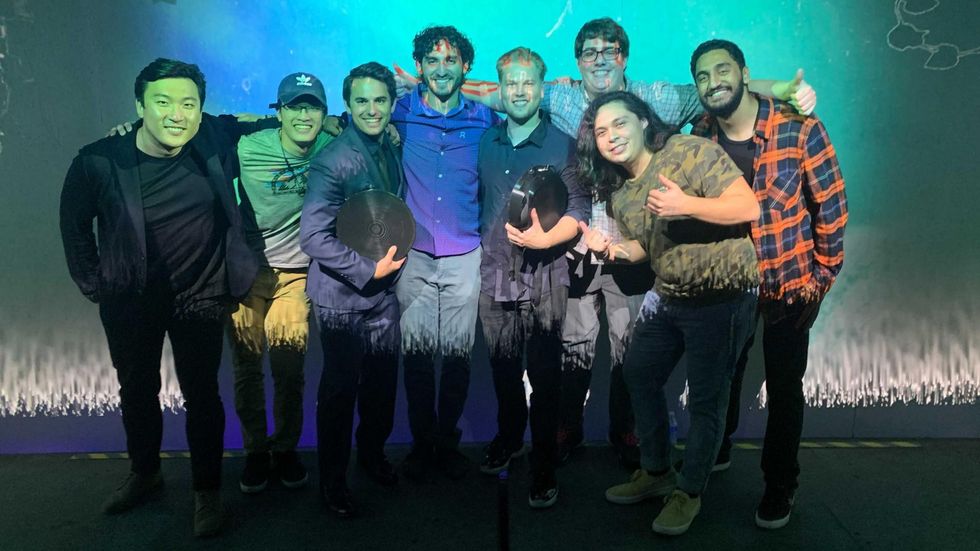 EDGE teammembers from left: Vincent Zhang, Winson Bi, Constantine Pappas, Ethan Castro, Valtteri Salomaki, Julian Bell, Santiago (not part of the team) and Brandon Babu.
Technology to Let You Feel Music — Literally
Valtteri Salomaki wants to update how people experience sound.
"The last big significant pull was surround sound," he said. "Since then, audio hasn't changed, it's just fragmentally gotten better."
Salomaki, the co-founder of L.A.-based startup EDGE Sound Research, is developing what he and his cohorts call "experiential audio," an experience that lets users feel audio physically.
The company has one product, which is still in testing: ResonX, a circular device that straps onto the back of a gaming or office chair. The device resonates, allowing the user to feel vibrations in the chair. Users can use this technology for video games, music or movies.
EDGE is aiming to raise around $1.6 million to finish the product and launch new ones.
Experiential audio is difficult to explain; "until you've experienced it, it's very hard to rationalize," Salomaki said.
"The first reaction that we kind of are coining is they have a 'holy shit' moment where they've never experienced feeling sound before," he said.
He described the experience as like being in the front row of an EDM concert and feeling the boom of subwoofers. He said ResonX can create that sensation without bothering your neighbors or destroying your ears: the device has a "quiet" option.
The company plans to tailor its products to the gaming market, which Salomaki said is driven by immersion and experience — and is less price sensitive. The company is also allowing gamers to sign up to test ResonX in-person for free.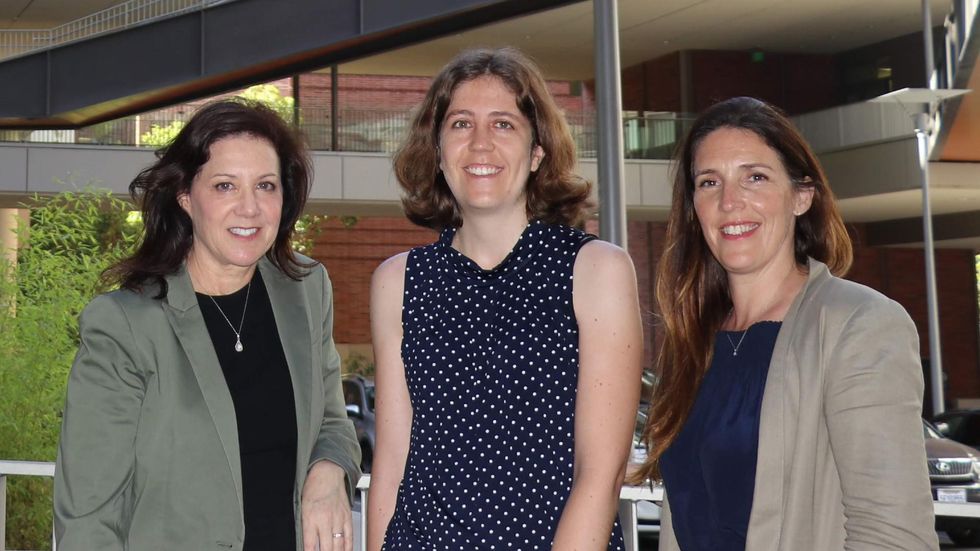 From left: Melissa Spencer, a Neurology professor at UCLA and cofounder of the company; Courtney Young, CEO; and April Pyle, a UCLA Microbiology, Immunology & Molecular Genetics professor and co-founder.
Treating Rare Diseases With Genetic Editing
As an undergraduate at John Hopkins University, Courtney Young volunteered at labs and spent summers interning for companies that did work related to Duchenne muscular dystrophy, a genetic disease that affects around 1 out of every 3,500 of males and causes the atrophying of upper arm and leg muscles. Patients often require wheelchairs by their early teens and develop life-threatening conditions by early adulthood.
For Young, her Duchenne research is personal: when she was in high school, her cousin was diagnosed with the disease.
Duchenne is most often diagnosed in patients between the ages of 3 to 6, according to the National Organization of Rare Diseases. There is no existing long-term cure for the disease. And, according to Young, the few approved treatments either have modest effects, require weekly doses or have severe side effects.
As a PhD candidate at UCLA, she began developing a gene editing therapy for Duchenne, eventually discovering that CRISPR, gene editing technology, could be used to treat some patients.
"Gene editing is kind of like a permanent version of that for more patients," Young said.
She and two UCLA professors went on to found MyoGene Bio, a Los Angeles-based startup hoping to use that technique to find an effective, long term treatment for Duchenne.
MyoGene Bio is using the technology to serve as a long-term treatment. The technique, called MyoDys45-55, uses CRISPR technology to remove genetic mutations that cause the disease.
The company has proved that its treatment is effective in human stem cells that have been injected into mice, and is looking to move on to larger animal and long-term mice testing, Young, now the company's CEO, said.
The treatment is still in pre-clinical development, and clinical trials themselves could take between four to eight years, Young said.
MyoGene Bio also isn't the only company trying to treat Duchenne using gene editing technology. A number of academic labs and a handful of companies are working on similar techniques, Young said. However, MyoGene Bio's technique can target a larger number of Duchene patients — around 50% — while other treatments have so far been able to target only around 13% of patients, she added.
Young said her personal connection has pushed her to seek a more holistic solution to Duchenne, rather than just treating side effects.
"Seeing him at holidays and how his disease is progressing always kind of reminds me of why we're trying to develop therapies for muscle diseases that have no other cure," she said.

Turning Biodiesel Waste Into Food Preservatives
In the words of its head of research and development Joshua Hirner, Catapower turns "people's trash into other people's treasure."
The company started in 2017 after USC chemistry professor Travis Williams and Zhiyao Lu, then a chemistry PhD candidate at the school, discovered a technique to turn Glycerol, a waste product made during biodiesel fuel production, into Lactate salts.
Lactate salts are used by the meatpacking industry and other food industries as a food preservative.
Catapower's process uses a proprietary chemical catalyst that is more efficient at turning Glycerol into Lactate salts than other techniques, Hirner said.
Increasing the supply of Lactate salts could also help replace food preservatives that can be toxic, Hirner said, including bleach and ammonia.
"We see a lot of value for it for everyone involved here, from a planetary perspective, from a climate perspective, from a health perspective," he added.
Catapower is still in its proof-of-concept stage and is planning to figure out ways to ramp up production of Lactate salts, Hirner said. Ultimately, the company hopes to buy Glycerol waste from biodiesel producers that produce large quantities of glycerol and sell the lactate salts to larger Lactate salt distributors.
"We're really excited about the fact that we can take these byproducts, and through our efficient process, turn them into something that the market finds valuable," said Hirner.
Catapower has since received funding from the U.S. Environmental Protection Agency, Hirner said.
Bernard Mendez
Bernard Mendez is an editorial intern at dot.LA. He attends UCLA, where he is pursuing a bachelor's degree in applied mathematics. Mendez was previously an editor at the Daily Bruin, the student newspaper at UCLA.
https://twitter.com/bernardhmendez
bernard@dot.la