city of hope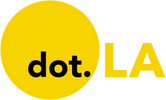 Get in the KNOW
on LA Startups & Tech
X
city of hope
Justin Han
Some 15-odd years ago, the Alliance for SoCal Innovation put on a workshop for academics looking to wade into the world of commercialized technology.
Fast forward to 2022 and the Alliance is gearing up for the latest edition of its annual First Look SoCal Innovation Showcase, taking place Tuesday at the Skirball Cultural Center. This year's lineup of 24 early-stage life sciences and tech startups—tapped from the Alliance's network of universities and incubators—will have the chance to pitch their ventures and meet with potential investors, mentors and industry executives as they look for what, in most cases, will be their first round of commercial funding.
The life cycle of biotech and medtech companies often starts at the academic level, where universities like Caltech, USC and UCLA pump research dollars into PhD projects and incubate them for a few years until there's proof of concept. Others are incubated at research institutions like the Lundquist Institute or City of Hope. From there, those projects that choose to become startups are spun out into standalone ventures and begin their hunt for venture capital money.
"This is often a perilous journey from lab to market," Steve Gilison, the Alliance for SoCal Innovation's chief operating officer, told dot.LA. "So we don't just think of this as an investment pitch, but as an opportunity to really make the right connections."
It also gives the rest of us a peek into what kind of cutting-edge technology is most interesting to early-stage SoCal investors. Here's what we can glean from this year's cadre of startups at the First Look showcase.
Stem Cell Therapy Could Replace Current Invasive Treatments
Stem cell therapy continues to be one of the most prominent trends in disease treatment. Some of the largest biotech companies working on stem cell therapies are based in Los Angeles; the Food and Drug Administration recently approved Santa Monica-based Kite Pharma's CAR-T cell treatment for some forms of cancer, which could reduce or even eliminate the need for extensive radiation or other treatments loaded with dangerous side effects.
A handful of biotech startups at the First Look showcase are utilizing stem cells to tackle diseases in a similar manner. Chimera Therapeutics, a startup out of City of Hope, uses "mixed chimerism"—where stem cells from a donor and the patient are mixed together in the patient's tissue—to treat autoimmune disorders like multiple sclerosis. The goal is to use donor stem cells to help boost a weakened immune system and potentially halt the progression of a disorder.
Simurx, another showcase participant that's a product of Children's Hospital Los Angeles, is following local biotechs like Kite and Appia Bio in deploying CAR-T cell therapy—in Simurx's case, to address solid tumors.
Despite how promising these cell therapies have been, the technology is still rather new, largely cost-prohibitive and comes with long wait times for patients. UC Irvine's Cellecho aims to make the process of creating these therapies faster through precision engineering. Most existing tools on the market require great care to precisely engineer cells, which make them hard to scale and can lead to longer wait times to receive treatment. Cellecho's tool—called the Acoustic-Electric Shear Orbiting Poration—is able to deliver genetic coding molecules into several cells at once. It can be automated and the disposable cartridges can be mass-produced, which should drive down costs.
Cultured Meat May Do Away with Unsustainable Meat Farming
Lab-grown meat promises to bring humane, environmentally-friendly disruption to a global meat market that is projected to be a $2.7 trillion industry by 2040, according to CB Insights. Some of the largest meat manufacturers in the U.S., such as Tyson Foods, have already invested in cultured meat that only requires a few animal cells to cultivate a protein. If embraced, these technologies could eventually do away with the need for factory farming, which accounts for 70% of the U.S.'s ammonia emissions.
Bluefin Foods, a UCLA spin-out, is entering the foray with lab-grown seafood cultivated from animal cells. The company says its technology, if borne out, could replace commercial fishing, which contributes to fish depopulation and ocean habitat degradation.
At this stage, lab-grown meat is still more expensive than its factory-farmed counterpart. But if startups like Bluefin are able to gain traction and scale, that may not be the case in the future.
The Biosensor Sector Could Pave the Way for Preventative Health Care
As the American health care industry struggles to provide a preventative model—one that would help patients avoid illnesses and ailments while lowering health care spending overall—a few nascent ventures are attempting to leverage technology to make out-of-reach tests and treatments easier to access.
UCLA's ViBo Health is in the backyard of one of Apple's preferred biosensor manufacturers: Pasadena-based Rockley Photonics, which makes sensors that track blood pressure, hydration and a slew of other biomarkers. Wearables like the Apple Watch and Google's Fitbit are among the largest customers for biosensors that were once reserved for the doctor's office.
ViBo's trajectory, however, is slightly different. Rather than affixing its biosensors to the body, its scanners—which track cholesterol, glucose and cardiac biomarkers—will be in pharmacies, clinics, gyms and offices. Lowering the barrier to entry and allowing patients to more quickly and easily check their own biomarkers may unburden the diagnostics space, as routine tests can be cost- and time-prohibitive for labs that often have more pressing tests to run.
Zoetic Motion, a startup in the physical therapy space, is taking a different approach. Physical therapy attendance among patients after a stroke or injury is notoriously low, yet critical to ensuring a full recovery and preventing a recurrence. Through an interactive and gamified platform, Zoetic allows physical therapists to prescribe exercise routines that promise to improve patients' engagement and help them build habits that keep them out of the hospital. One L.A.-based startup and First Look alum, Moving Analytics, raised $6 million in seed funding last year with a similar philosophy toward improving patient engagement at rehabilitation centers.
Besides Moving Analytics, several other startups that previously participated in the First Look showcase have also gone on to raise funds from investors. One notable success story is San Diego-based RNA therapeutics firm DTx Pharma, which has raised more than $100 million since it first appeared at the showcase in 2019.
This year's crop of ambitious young companies will hope Tuesday's event can be a platform that helps them replicate that kind of success.
From Your Site Articles
Related Articles Around the Web
Cancer drugs have come a long way in treating late-stage patients, and one company is betting its technology can make them even more effective.

ImaginAb, the Inglewood-based cancer immunotherapy company, announced last week that it raised $12.8 million to continue to develop its technology to harness the body's immune system to tackle cancer.
It's one of many companies staking its claim in the growing world of immuno-oncology, which harnesses the body's own immune system to find and treat cancers in late-stage cancer patients.
"Our product visualizes all the T cells in the human body from head to toe," said ImaginAb CEO Ian Wilson. "So just using a standard hospital scanner, you can very quickly determine whether the treatment is working."
ImaginAb was founded 13 years ago by Anna Wu, the company's chief scientific officer and a professor at City of Hope. Its 22 employees are mostly lab scientists and clinical researchers, and the company has raised north of $60 million, according to Wilson.
Inevitably, most people will develop cancer cells at some point in their lives, but the immune system is often able to identify them and kill them. Late-stage cancers have to be treated with chemotherapy or washes of radiation, both of which come with a slew of extreme side effects. The goal of most immuno-oncology technologies like ImaginAb's is comparatively less invasive: to simply help the immune system detect hard-to-find tumors and treat them. Because immuno-oncology therapies don't work for everyone, patients in the later stages will "want to make rapid clinical decisions about what's the right treatment for them so you can extend their life," said Wilson.
ImaginAb uses medical imaging to provide doctors a way to look inside the body and see how effective checkpoint inhibitors are for the patient. Its flagship technology, a minibody agent known as CD8 ImmunoPET, binds to inflammatory cells found in tumors and acts as a signal of sorts for doctors to locate the tumor. Doctors give patients checkpoint inhibitor drugs that "unmask" the tumor to the immune system, allowing it to find it and kill the tumor. The doctor will then use medical imaging again to make sure it works.
This agent allows pharma companies to see the before-and-afters of a drug's effects on a tumor.
"If we can help drug companies have a more rapid and efficient clinical trial process [and] get their drugs registered a lot earlier, that would be fantastic," Wilson said.
ImaginAb's agent is one of many tools in the world of immuno-oncology. And while there is still no curative treatment for late-stage cancer, USC School of Pharmacy Professor Dr. Eunjoo Pacifici said it's a step in the right direction.
"Because of these new therapies providing patients new options, when the patients survive longer, it just means also that they live long enough for something else to come up that could help them if their cancer reemerges," she said.
The minibody is still in phase 2 of clinical trials, which will more or less indicate if the treatment actually works, but pharma companies can still use the technology in small applications. ImaginAb has partnerships with Merck, Pfizer and AstraZeneca. The agent is available in 20 sites in the U.S., including City of Hope and St. John's Cancer Institute in Santa Monica.
But there are larger implications for technology like this — CD8 cells play a role in rheumatoid arthritis, multiple sclerosis, most autoimmune diseases and even COVID-19.
"If you can image inflammatory cells you'd be able to give more bespoke personalized medicine," Wilson said. "You can say to patients, 'Actually, this is a better treatment for you.' It works beyond oncology."
Last month, Lupe Duarte read an announcement from her colleagues that City of Hope was recruiting for a COVID-19 vaccine trial. The mother of three, who also cares for her infirm parents, volunteered immediately.
This afternoon the 48-year old project manager became the first patient to get a dose of the vaccine developed by a team of researchers at City of Hope.
She's part of the biotech institution's phase 1 trial, which tests a drug's safety typically over one to two years. The process is likely to last just three months as regulators speed up approval to deal with the pandemic. The next stage, expected to span about eight months, would test on more volunteers and further assess safety and efficacy.
City of Hope is one of only a handful of Southern California organizations that are working on a vaccine. Their shot will require two doses and must be stored about 60 degrees below celsius, but the team is looking into whether it can be freeze dried and stored at room temperature.
"I think a lot of people still fear the clinical trial aspect," said Duarte, who is expecting a few check-in calls this weekend and plans to visit the clinic for regular blood samples. "There is no doubt in my mind that this is safe for me."
Duarte is no stranger to the trial process. She's worked in clinical research since 1996, beginning with prostate and lung cancer studies. Over this next year, as Duarte is monitored and observed for side effects to the vaccine, she'll experience clinical trials as a patient instead.
"If I'm healthy and I'm eligible and I get to participate, why shouldn't I?" she said. "I get to help others, like our cancer patients have done over the years."
She wants more people of color and Latinos, who have been especially hard hit in the pandemic, to participate in clinical trials.
Across the country, an estimated 237 biotech companies and research labs have joined the race to develop their own vaccinations as pharmaceutical giants prepare for the first wave of mass distributions. Just 38 of those, including the vaccine from City of Hope, have started clinical testing.
Very few companies will pull it off. Over 90% of clinical trials fail, said Esther Krofah, executive director of the Milken Institute's FasterCures. Her team has tracked vaccine makers since March, when just a couple dozen companies had entered phase 1 trials.
"We need to make sure we have incentives for second and third generation vaccines, to get as many of them over the finish line," she said. "The goal would be to have a handful or more that can meet the global demand."
Krofah said factors like temperature storage matter most when it comes time to distribute. But some vaccines in development do have a leg up, she said, including those requiring just a single dose.
"Those are very hopeful in that you might be able to scale without the burden of somebody coming back twice," she said.
Don J. Diamond, a City of Hope professor and vaccine researcher, said his team received the Federal Drug Association's go-ahead to start human trials for the vaccine a few weeks ago. Their vaccine utilizes a synthetic platform technology called an MVA to trigger the immune system by stimulating antibodies and T cells.
Duarte and her five siblings rotate as caretakers for their mother, who is bed-bound and immunocompromised. Her father was recently diagnosed with prostate cancer. The vaccination gives her some sense of relief that she won't put her parents at risk.
"Cancer doesn't stop," she said by Zoom, hours before she would drive from her home in Glendora to the clinic in Duarte. "We still have to continue taking care of our parents."
In 28 days, Duarte will be back for her second dose.
From Your Site Articles
Related Articles Around the Web