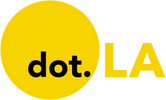 Get in the KNOW  
  on LA Startups & Tech  
X
Justin Han
From Stem Cells to Biosensors: 3 Trends To Watch at This Year's First Look Startup Showcase
Keerthi Vedantam
Keerthi Vedantam is a bioscience reporter at dot.LA. She cut her teeth covering everything from cloud computing to 5G in San Francisco and Seattle. Before she covered tech, Keerthi reported on tribal lands and congressional policy in Washington, D.C. Connect with her on Twitter, Clubhouse (@keerthivedantam) or Signal at 408-470-0776.
09:00 AM | June 04, 2022
Some 15-odd years ago, the Alliance for SoCal Innovation put on a workshop for academics looking to wade into the world of commercialized technology.
Fast forward to 2022 and the Alliance is gearing up for the latest edition of its annual First Look SoCal Innovation Showcase, taking place Tuesday at the Skirball Cultural Center. This year's lineup of 24 early-stage life sciences and tech startups—tapped from the Alliance's network of universities and incubators—will have the chance to pitch their ventures and meet with potential investors, mentors and industry executives as they look for what, in most cases, will be their first round of commercial funding.
---
The life cycle of biotech and medtech companies often starts at the academic level, where universities like Caltech, USC and UCLA pump research dollars into PhD projects and incubate them for a few years until there's proof of concept. Others are incubated at research institutions like the Lundquist Institute or City of Hope. From there, those projects that choose to become startups are spun out into standalone ventures and begin their hunt for venture capital money.
"This is often a perilous journey from lab to market," Steve Gilison, the Alliance for SoCal Innovation's chief operating officer, told dot.LA. "So we don't just think of this as an investment pitch, but as an opportunity to really make the right connections."
It also gives the rest of us a peek into what kind of cutting-edge technology is most interesting to early-stage SoCal investors. Here's what we can glean from this year's cadre of startups at the First Look showcase.
Stem Cell Therapy Could Replace Current Invasive Treatments
Stem cell therapy continues to be one of the most prominent trends in disease treatment. Some of the largest biotech companies working on stem cell therapies are based in Los Angeles; the Food and Drug Administration recently approved Santa Monica-based Kite Pharma's CAR-T cell treatment for some forms of cancer, which could reduce or even eliminate the need for extensive radiation or other treatments loaded with dangerous side effects.
A handful of biotech startups at the First Look showcase are utilizing stem cells to tackle diseases in a similar manner. Chimera Therapeutics, a startup out of City of Hope, uses "mixed chimerism"—where stem cells from a donor and the patient are mixed together in the patient's tissue—to treat autoimmune disorders like multiple sclerosis. The goal is to use donor stem cells to help boost a weakened immune system and potentially halt the progression of a disorder.
Simurx, another showcase participant that's a product of Children's Hospital Los Angeles, is following local biotechs like Kite and Appia Bio in deploying CAR-T cell therapy—in Simurx's case, to address solid tumors.
Despite how promising these cell therapies have been, the technology is still rather new, largely cost-prohibitive and comes with long wait times for patients. UC Irvine's Cellecho aims to make the process of creating these therapies faster through precision engineering. Most existing tools on the market require great care to precisely engineer cells, which make them hard to scale and can lead to longer wait times to receive treatment. Cellecho's tool—called the Acoustic-Electric Shear Orbiting Poration—is able to deliver genetic coding molecules into several cells at once. It can be automated and the disposable cartridges can be mass-produced, which should drive down costs.
Cultured Meat May Do Away with Unsustainable Meat Farming
Lab-grown meat promises to bring humane, environmentally-friendly disruption to a global meat market that is projected to be a $2.7 trillion industry by 2040, according to CB Insights. Some of the largest meat manufacturers in the U.S., such as Tyson Foods, have already invested in cultured meat that only requires a few animal cells to cultivate a protein. If embraced, these technologies could eventually do away with the need for factory farming, which accounts for 70% of the U.S.'s ammonia emissions.
Bluefin Foods, a UCLA spin-out, is entering the foray with lab-grown seafood cultivated from animal cells. The company says its technology, if borne out, could replace commercial fishing, which contributes to fish depopulation and ocean habitat degradation.
At this stage, lab-grown meat is still more expensive than its factory-farmed counterpart. But if startups like Bluefin are able to gain traction and scale, that may not be the case in the future.
The Biosensor Sector Could Pave the Way for Preventative Health Care
As the American health care industry struggles to provide a preventative model—one that would help patients avoid illnesses and ailments while lowering health care spending overall—a few nascent ventures are attempting to leverage technology to make out-of-reach tests and treatments easier to access.
UCLA's ViBo Health is in the backyard of one of Apple's preferred biosensor manufacturers: Pasadena-based Rockley Photonics, which makes sensors that track blood pressure, hydration and a slew of other biomarkers. Wearables like the Apple Watch and Google's Fitbit are among the largest customers for biosensors that were once reserved for the doctor's office.
ViBo's trajectory, however, is slightly different. Rather than affixing its biosensors to the body, its scanners—which track cholesterol, glucose and cardiac biomarkers—will be in pharmacies, clinics, gyms and offices. Lowering the barrier to entry and allowing patients to more quickly and easily check their own biomarkers may unburden the diagnostics space, as routine tests can be cost- and time-prohibitive for labs that often have more pressing tests to run.
Zoetic Motion, a startup in the physical therapy space, is taking a different approach. Physical therapy attendance among patients after a stroke or injury is notoriously low, yet critical to ensuring a full recovery and preventing a recurrence. Through an interactive and gamified platform, Zoetic allows physical therapists to prescribe exercise routines that promise to improve patients' engagement and help them build habits that keep them out of the hospital. One L.A.-based startup and First Look alum, Moving Analytics, raised $6 million in seed funding last year with a similar philosophy toward improving patient engagement at rehabilitation centers.
Besides Moving Analytics, several other startups that previously participated in the First Look showcase have also gone on to raise funds from investors. One notable success story is San Diego-based RNA therapeutics firm DTx Pharma, which has raised more than $100 million since it first appeared at the showcase in 2019.
This year's crop of ambitious young companies will hope Tuesday's event can be a platform that helps them replicate that kind of success.
Keerthi Vedantam
Keerthi Vedantam is a bioscience reporter at dot.LA. She cut her teeth covering everything from cloud computing to 5G in San Francisco and Seattle. Before she covered tech, Keerthi reported on tribal lands and congressional policy in Washington, D.C. Connect with her on Twitter, Clubhouse (@keerthivedantam) or Signal at 408-470-0776.
https://twitter.com/KeerthiVedantam
keerthi@dot.la
03:49 PM | October 14, 2022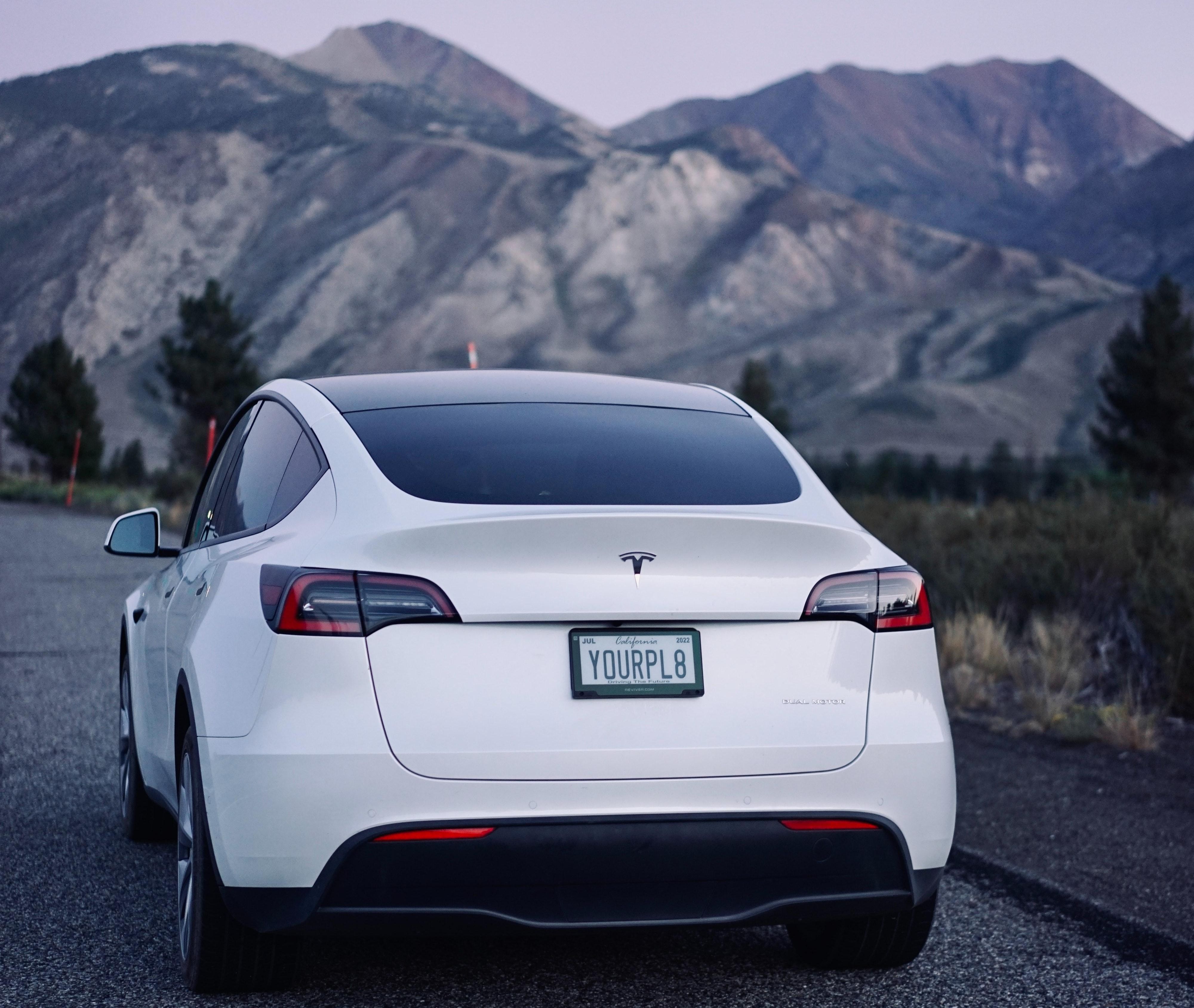 Thanks to a new bill passed on October 5, California drivers now have the choice to chuck their traditional metal license plates and replace them with digital ones.
The plates are referred to as "Rplate" and were developed by Sacramento-based Reviver. A news release on Reviver's website that accompanied the bill's passage states that there are "two device options enabling vehicle owners to connect their vehicle with a suite of services including in-app registration renewal, visual personalization, vehicle location services and security features such as easily reporting a vehicle as stolen."
Reviver Auto Current and Future CapabilitiesFrom Youtube
There are wired (connected to and powered by a vehicle's electrical system) and battery-powered options, and drivers can choose to pay for their plates monthly or annually. Four-year agreements for battery-powered plates begin at $19.95 a month or $215.40 yearly. Commercial vehicles will pay $275.40 each year for wired plates. A two-year agreement for wired plates costs $24.95 per month. Drivers can choose to install their plates, but on its website, Reviver offers professional installation for $150.

A pilot digital plate program was launched in 2018, and according to the Los Angeles Times, there were 175,000 participants. The new bill ensures all 27 million California drivers can elect to get a digital plate of their own.
California is the third state after Arizona and Michigan to offer digital plates to all drivers, while Texas currently only provides the digital option for commercial vehicles. In July 2022, Deseret News reported that Colorado might also offer the option. They have several advantages over the classic metal plates as well—as the L.A. Times notes, digital plates will streamline registration renewals and reduce time spent at the DMV. They also have light and dark modes, according to Reviver's website. Thanks to an accompanying app, they act as additional vehicle security, alerting drivers to unexpected vehicle movements and providing a method to report stolen vehicles.
As part of the new digital plate program, Reviver touts its products' connectivity, stating that in addition to Bluetooth capabilities, digital plates have "national 5G network connectivity and stability." But don't worry—the same plates purportedly protect owner privacy with cloud support and encrypted software updates.

5 Reasons to avoid the digital license plate | Ride TechFrom Youtube
After the Rplate pilot program was announced four years ago, some raised questions about just how good an idea digital plates might be. Reviver and others who support switching to digital emphasize personalization, efficient DMV operations and connectivity. However, a 2018 post published by Sophos's Naked Security blog pointed out that "the plates could be as susceptible to hacking as other wireless and IoT technologies," noting that everyday "objects – things like kettles, TVs, and baby monitors – are getting connected to the internet with elementary security flaws still in place."
To that end, a May 2018 syndicated New York Times news service article about digital plates quoted the Electronic Frontier Foundation (EFF), which warned that such a device could be a "'honeypot of data,' recording the drivers' trips to the grocery store, or to a protest, or to an abortion clinic."
For now, Rplates are another option in addition to old-fashioned metal, and many are likely to opt out due to cost alone. If you decide to go the digital route, however, it helps if you know what you could be getting yourself into.
Steve Huff
Steve Huff is an Editor and Reporter at dot.LA. Steve was previously managing editor for The Metaverse Post and before that deputy digital editor for Maxim magazine. He has written for Inside Hook, Observer and New York Mag. Steve is the author of two official tie-ins books for AMC's hit "Breaking Bad" prequel, "Better Call Saul." He's also a classically-trained tenor and has performed with opera companies and orchestras all over the Eastern U.S. He lives in the greater Boston metro area with his wife, educator Dr. Dana Huff.
steve@dot.la
Samson Amore
According to a Forbes report last April, both the viewership and dollars behind women's sports at a collegiate and professional level are growing.
In 2022, the first 32 games of the NCAA tournament had record attendance levels, breaking records set back in 2004, and largely driven by the new and rapidly growing women's NCAA tournament. WNBA openers this year saw a 21% spike in attendance, with some teams including the LA Sparks reporting triple-digit ticket sales growth, about 121% over 2022's total. In 2023, the average size of an LA Sparks crowd swelled to 10,396 people, up from 4,701 people.
Women make up half the population, but "also 50% of the folks that are walking into the stadium at Dodger Stadium, or your NFL fans are just about 50% women," noted Erin Storck, a panelist and senior analyst at Los Angeles-based Elysian Park Ventures.
Storck added that in heterosexual households, women generally manage most of the family's money, giving them huge purchasing power, a potential advantage for female-run leagues. "There's an untapped revenue opportunity," she noted.
In the soccer world, Los Angeles-based women's soccer team Angel City FC has put in the work to become a household name, not just in LA County but across the nation. At an LA Tech Week panel hosted by Athlete Strategies about investing in sports, Angel City head of strategy and chief of staff Kari Fleischauer said that years before launching the women's National Women's Soccer League team, Angel City FC was pounding the pavement letting people know about the excitement ladies soccer can bring. She noted community is key, and that fostering a sense of engagement and safety at the team's home venue, BMO stadium (formerly Banc of California Stadium), is one reason fans keep coming back.
Adding free metro rides to BMO stadium and private rooms for nursing fans to breastfeed or fans on the spectrum to avoid sensory overload, were just some of the ways ACFC tried to include its community in the concept of its stadium, Fleischauer said. She noted, though, that roughly 46% of Angel City fans are "straight white dudes hanging out with their bros."
"Particularly [on] the woman's side, I'd like to think we do a better job of making sure that there's spaces for everyone," Fleischauer told the audience. "One thing we realize is accessibility is a huge thing."
Samson Amore
Samson Amore is a reporter for dot.LA. He holds a degree in journalism from Emerson College. Send tips or pitches to samsonamore@dot.la and find him on Twitter @Samsonamore.
https://twitter.com/samsonamore
samsonamore@dot.la