ucla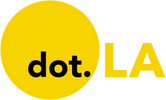 Get in the KNOW
on LA Startups & Tech
X
ucla
Justin Han
Some 15-odd years ago, the Alliance for SoCal Innovation put on a workshop for academics looking to wade into the world of commercialized technology.
Fast forward to 2022 and the Alliance is gearing up for the latest edition of its annual First Look SoCal Innovation Showcase, taking place Tuesday at the Skirball Cultural Center. This year's lineup of 24 early-stage life sciences and tech startups—tapped from the Alliance's network of universities and incubators—will have the chance to pitch their ventures and meet with potential investors, mentors and industry executives as they look for what, in most cases, will be their first round of commercial funding.
The life cycle of biotech and medtech companies often starts at the academic level, where universities like Caltech, USC and UCLA pump research dollars into PhD projects and incubate them for a few years until there's proof of concept. Others are incubated at research institutions like the Lundquist Institute or City of Hope. From there, those projects that choose to become startups are spun out into standalone ventures and begin their hunt for venture capital money.
"This is often a perilous journey from lab to market," Steve Gilison, the Alliance for SoCal Innovation's chief operating officer, told dot.LA. "So we don't just think of this as an investment pitch, but as an opportunity to really make the right connections."
It also gives the rest of us a peek into what kind of cutting-edge technology is most interesting to early-stage SoCal investors. Here's what we can glean from this year's cadre of startups at the First Look showcase.
Stem Cell Therapy Could Replace Current Invasive Treatments
Stem cell therapy continues to be one of the most prominent trends in disease treatment. Some of the largest biotech companies working on stem cell therapies are based in Los Angeles; the Food and Drug Administration recently approved Santa Monica-based Kite Pharma's CAR-T cell treatment for some forms of cancer, which could reduce or even eliminate the need for extensive radiation or other treatments loaded with dangerous side effects.
A handful of biotech startups at the First Look showcase are utilizing stem cells to tackle diseases in a similar manner. Chimera Therapeutics, a startup out of City of Hope, uses "mixed chimerism"—where stem cells from a donor and the patient are mixed together in the patient's tissue—to treat autoimmune disorders like multiple sclerosis. The goal is to use donor stem cells to help boost a weakened immune system and potentially halt the progression of a disorder.
Simurx, another showcase participant that's a product of Children's Hospital Los Angeles, is following local biotechs like Kite and Appia Bio in deploying CAR-T cell therapy—in Simurx's case, to address solid tumors.
Despite how promising these cell therapies have been, the technology is still rather new, largely cost-prohibitive and comes with long wait times for patients. UC Irvine's Cellecho aims to make the process of creating these therapies faster through precision engineering. Most existing tools on the market require great care to precisely engineer cells, which make them hard to scale and can lead to longer wait times to receive treatment. Cellecho's tool—called the Acoustic-Electric Shear Orbiting Poration—is able to deliver genetic coding molecules into several cells at once. It can be automated and the disposable cartridges can be mass-produced, which should drive down costs.
Cultured Meat May Do Away with Unsustainable Meat Farming
Lab-grown meat promises to bring humane, environmentally-friendly disruption to a global meat market that is projected to be a $2.7 trillion industry by 2040, according to CB Insights. Some of the largest meat manufacturers in the U.S., such as Tyson Foods, have already invested in cultured meat that only requires a few animal cells to cultivate a protein. If embraced, these technologies could eventually do away with the need for factory farming, which accounts for 70% of the U.S.'s ammonia emissions.
Bluefin Foods, a UCLA spin-out, is entering the foray with lab-grown seafood cultivated from animal cells. The company says its technology, if borne out, could replace commercial fishing, which contributes to fish depopulation and ocean habitat degradation.
At this stage, lab-grown meat is still more expensive than its factory-farmed counterpart. But if startups like Bluefin are able to gain traction and scale, that may not be the case in the future.
The Biosensor Sector Could Pave the Way for Preventative Health Care
As the American health care industry struggles to provide a preventative model—one that would help patients avoid illnesses and ailments while lowering health care spending overall—a few nascent ventures are attempting to leverage technology to make out-of-reach tests and treatments easier to access.
UCLA's ViBo Health is in the backyard of one of Apple's preferred biosensor manufacturers: Pasadena-based Rockley Photonics, which makes sensors that track blood pressure, hydration and a slew of other biomarkers. Wearables like the Apple Watch and Google's Fitbit are among the largest customers for biosensors that were once reserved for the doctor's office.
ViBo's trajectory, however, is slightly different. Rather than affixing its biosensors to the body, its scanners—which track cholesterol, glucose and cardiac biomarkers—will be in pharmacies, clinics, gyms and offices. Lowering the barrier to entry and allowing patients to more quickly and easily check their own biomarkers may unburden the diagnostics space, as routine tests can be cost- and time-prohibitive for labs that often have more pressing tests to run.
Zoetic Motion, a startup in the physical therapy space, is taking a different approach. Physical therapy attendance among patients after a stroke or injury is notoriously low, yet critical to ensuring a full recovery and preventing a recurrence. Through an interactive and gamified platform, Zoetic allows physical therapists to prescribe exercise routines that promise to improve patients' engagement and help them build habits that keep them out of the hospital. One L.A.-based startup and First Look alum, Moving Analytics, raised $6 million in seed funding last year with a similar philosophy toward improving patient engagement at rehabilitation centers.
Besides Moving Analytics, several other startups that previously participated in the First Look showcase have also gone on to raise funds from investors. One notable success story is San Diego-based RNA therapeutics firm DTx Pharma, which has raised more than $100 million since it first appeared at the showcase in 2019.
This year's crop of ambitious young companies will hope Tuesday's event can be a platform that helps them replicate that kind of success.
From Your Site Articles
Related Articles Around the Web
David Lin wants to create a world where you can "boil water and then buy the pasta."
He's the co-founder and CEO of Duffl, a UCLA-based startup that promises ultra-fast delivery via e-scooter to college students craving hot cheetos or Guayaki—or as the company's cheeky Twitter bio proclaims: "The only thing you want to come in under 10 minutes."
Lin is a fourth-year student studying philosophy and economics at UCLA (he took last quarter off to run Duffl). He grew up in Jiangxi, China and Lima, Peru before landing in Los Angeles.
"I chose to come to L.A. because I thought it was the perfect amalgamation of Asian, Latino and American culture, which is who I am," he said.
Lin was taking a philosophy class on existentialism during his sophomore year when he started to ponder his role in the world:
"I would leave class and I would just kind of think about ants and one of the thoughts I had was, you know, every ant has a role in the economy. I wonder what my role is? And I realized I'm a founder."
He applied to Y-Combinator where he met co-founder and fellow UCLA student Brian Le. Together, they launched Duffl as a 10-minute delivery service for college students. The startup went through several iterations before landing on the current model in April 2020.
When they googled "entrepreneurship," they saw images of kids selling candy bars out off duffle bags, hence Duffl without the "e."
The early-stage startup raised a $12 million Series A round in October and it has big plans for the future, including partnering with scooter companies. They currently use Segway Ninebot MAX scooters.
Duffl joins other emerging brands in what market researchers have dubbed the instant needs (30 minutes or less) sector of quick commerce. These retail delivery brands are vertically integrated, unlike DoorDash, Instacart, Shipt or UberEats—meaning they stock their own hyper-localized inventory at micro-fulfillment centers, also known as "dark stores."
"If you try to predict what you will want next Tuesday at 2 p.m., you will fail, most likely," said Lin. "And people do this every week—they go to the grocery store and they try to predict and then they throw a third of their food away," said Lin.
The startup operates out of a Westwood storefront and on three other college campuses, including USC.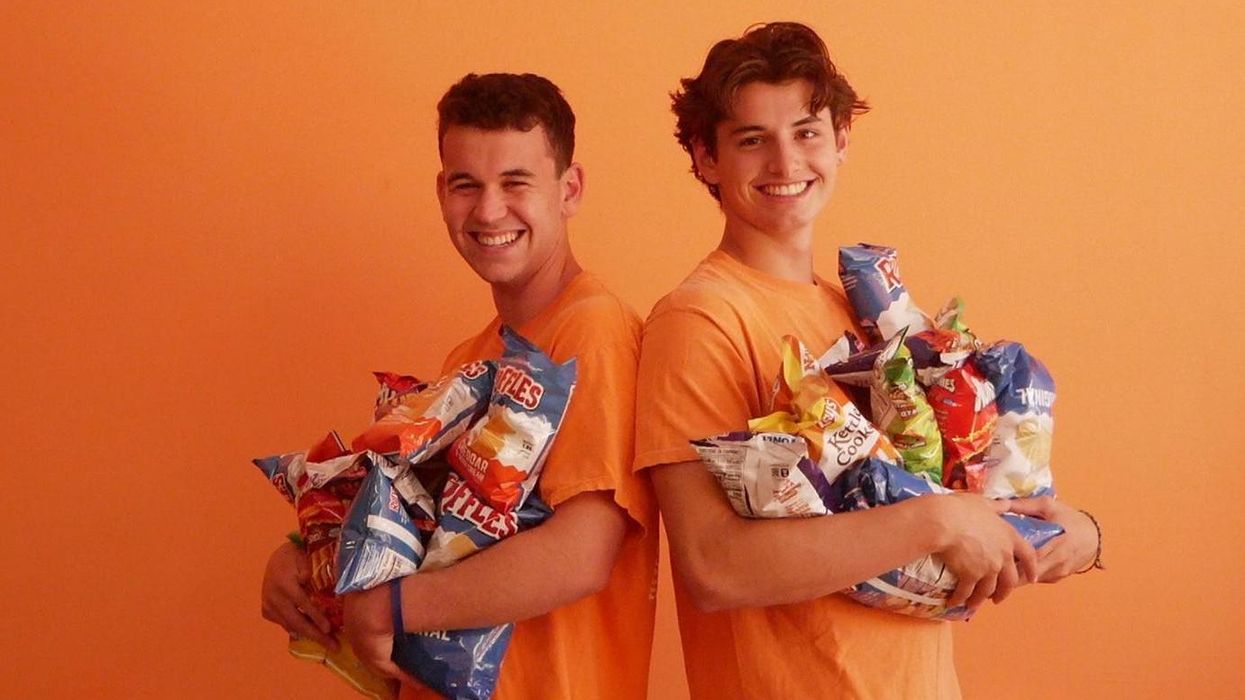 According to Coresight Research, an advisory and research firm specializing in retail and technology, total sales for quick commerce brands will hit $20-25 billion in 2021. Other instant needs players include Gopuff, Fridge No More and Gorillas. Manhattan-based startup 1520, a newer player in the market, dropped out just two weeks ago after running out of cash. And JOKR, an NYC-based startup led by Foodpanda founder Ralf Wenzel, raised $260 million in its Series B, achieving unicorn status.
Third-party delivery platform DoorDash recently announced a new 15-minute delivery service in New York City through its Chelsea DashMart location. And Turkish startup Getir (valued at $7.7 billion) launched in Chicago in November and NYC this month.
John Mercer, head of global research at Coresight, said that in the future, we will see consolidation and acquisitions as companies drop out of a crowded field:
"They're probably burning through cash from companies that are funding them. And really, it depends how long they can retain funding force to stick it out in the market."
Unlike other players in the space, Duffl targets college students and relies on e-scooters, rather than cars or e-bikes. Duffl's employees—called "racers"—are college students with an intimate knowledge of their campus.
Colleges offer coveted population density and built-in word-of-mouth advertising among students.
Consumers are willing to pay for speed up to a point, according to Coresight's report, but critics at Bloomberg CityLab warn that dark stores could turn urban areas into "dark cities," eating up valuable retail space without providing in-person interaction and community.
Gopuff, the leading player in the instant needs sector (valued at $15 billion), also got its start on a college campus when co-founders Rafael Ilishayev and Yakir Gola started delivering snacks and essentials out of their Plymouth Voyager at Drexel University in 2013.
Mercer said there's an obvious advantage to targeting any niche as a young startup, particularly college students:
"Once they graduate, then they can take those habits, they can take that brand loyalty to their working lives where their incomes will increase, their basket size may increase, as they settle down, establish families. So you're effectively building brand appeal among young adults, which hopefully they'll take through their adult life."
According to Lin, the company's first 500 square- foot space earned an impressive $3 million in its first year, three times the rate of industry leader Trader Joe's.
"Facebook didn't start on college campuses intentionally, but they did take over the world," said Lin.
The pandemic has been a disaster for our mental health.
According to the Kaiser Family Foundation, the number of people experiencing depression, anxiety and other mental health issues nearly doubled among Americans. Little surprise, then, that the demand for mental health services has skyrocketed.
As the country grapples with its mental health crisis, Apple has a proposal: Turn to your phone.
The tech giant is betting that the smartphone provides a trove of data that could help alleviate common mental health struggles — though not everyone is convinced it's such a good idea.
UCLA researchers have been working with Apple to see if an iPhone can detect depression and anxiety via so-called emotion recognition, the Wall Street Journal reported in September. The project is still in early development stages, and the company has not announced what the end product will look like.
Apple's venture with UCLA will triangulate a slew of data points including facial expressions, audible cues like tone, how often and how fast people are walking, heart rate, speed and accuracy of typing and what they type to determine what signals correspond with certain mental illnesses, according to the outlet. They will also ask participants to fill out surveys about how they feel. (Apple and UCLA did not respond to requests for comment.)
"If it's true that mental health affects people's day-to-day lives, then the question is in what ways does it affect people's day-to-day lives? And in what of those ways is there something measurable?" said UCLA professor Dr. Arash Naeim, who was not involved in the research with Apple.
But activists and experts warn the technology, which would use facial expressions as a data point in determining a user's mental health, could be used to exploit the people who use it.
"We have rampant mental health issues and no good routine way of screening for them. So if you were able to develop an automated way to really understand depression, anxiety, stress levels, that's really an advancement," said Ritika Chaturvedi, a precision medicine expert at the USC Schaeffer Center. "But — as with everything in tech — without guardrails, without regulation and without really understanding what the technology is actually doing, it's rife for abuse."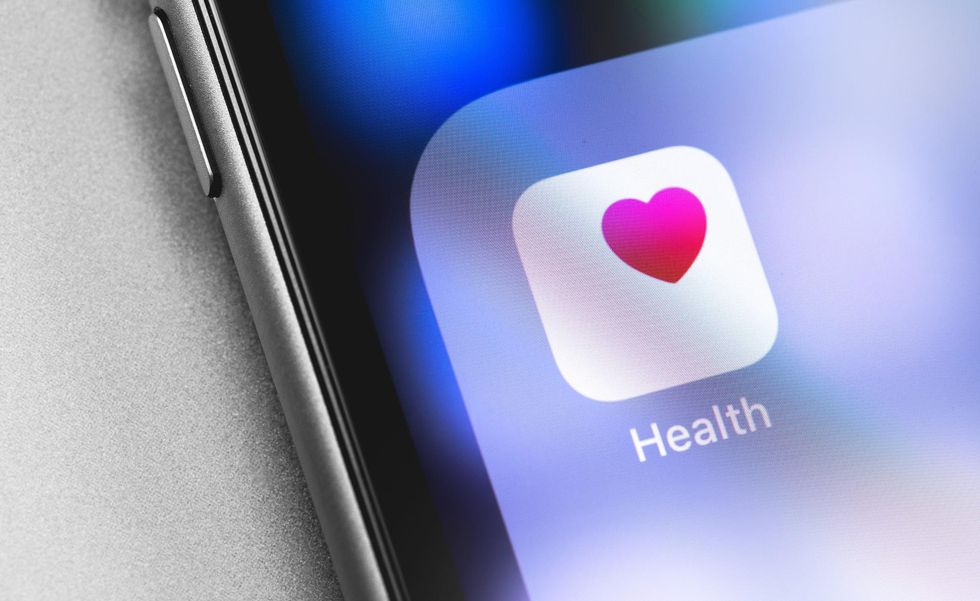 Facial recognition technology has long been used to match faces to identities, and is a trusted surveillance tool of government and law enforcement agents — often at the expense of activists, journalists and immigrants.
But emotion recognition takes it to another level by using one's face and attempting to infer people's emotions, which could heighten tensions in dangerous law enforcement situations, or have racist implications (like when Google's AI classified some photos of Black people as gorillas).
"I am a deep skeptic that such technology can actually work in any meaningful way," said Mark McKenna, a privacy law professor at UCLA. (McKenna was not involved in the research with Apple.) "So I think there's a huge risk of error here in ways that could be really damaging."
McKenna points to a variety of potential nefarious uses for this technology. For example, it might be deployed as a more sophisticated lie detector test — one that looks at emotional cues to determine whether someone is anxious. It could also bolster existing technology that claims to use facial recognition to determine someone's likelihood of committing a crime.
"It's kind of like modern-day phrenology done with digital tools," he said.
Doctors Are Relying More and More on Digital Technology
Even before this latest mental health bet, Apple was on the hunt to better utilize its products to improve users' health, as noted by its recent effort to expand the Apple Watch's capabilities as a glucose monitor. It has also added tools on the smartwatch to detect irregular heart rhythms and notifications to limit audio exposure on the iPhone.
These tools can often fill in the gaps for doctors who often rely on their patients to be accurate historians about their own health, diet and emotions. Arguably, the most intimate connection anyone has is with their smartphone. If patients can't articulate they're feeling depressed, aren't even aware they are dealing with a mental health struggle, it's almost impossible to provide them with proper care as poor mental health can be the root of other health problems.
"There's a lot of potential for technology to be able to leverage more information about the individual, make a contribution in their lives and health," said Naeim, the UCLA professor. "The future is having better data and using the better data in a smarter way to better make an impact on our patients' lives and as well as empowering patients themselves."
Health Privacy in a Digital World
But Apple isn't the only company that is collecting and leveraging highly personal data points. A plethora of period-tracking apps, mental health apps and food-tracking apps have the ability to collect and sell data on their customers.
"Health privacy has always been one of the biggest categories that people have been worried about" in data privacy circles, said McKenna. "We have a regulatory system, but that regulatory system is woefully inadequate for the kinds of tools that we have now, and especially where we live in a world where everybody is creating apps to track all kinds of information."
That regulatory system, the Health Insurance Portability and Accountability Act (HIPAA), was established in 1996 to standardize how doctors stored and shared patient health information so they don't jeopardize their privacy. The law only applies to health care institutions, and it's simply a disclosure that notifies a patient how their health information can be used.
"There's a huge industry of apps and health data That aren't regulated by HIPAA because they're not health care providers," McKenna said.
According to the Journal, Apple hopes to be able to warn people they may be struggling with mental health problems and ask them to seek care. But using facial recognition as a data point to determine one's emotion has use cases that reach far beyond the realm of mental health.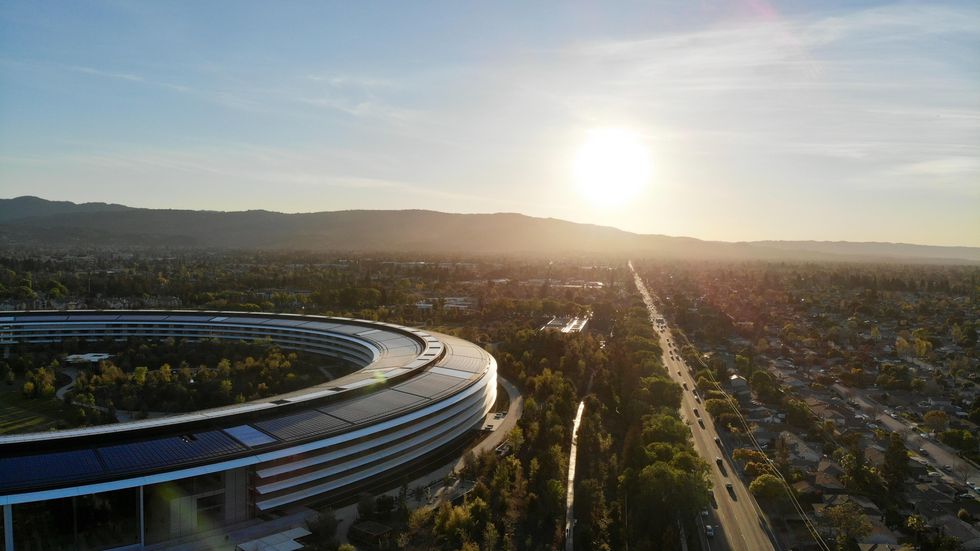 Photo by Carles Rabada on Unsplash
Emotion Recognition Is the New Wave of Facial Recognition
A 2019 study by psychologists at Northeastern University found that there are no objective ways to measure how one's face corresponds with emotions. Furrowing eyebrows, upturned corners of the mouth and a scrunched nose are not conclusively tied to a specific emotion. People's faces are simply constructed in different ways; pinched eyebrows on one person could be just close eyebrows on another.
That doesn't mean the technology isn't being used. 4 Little Trees, a Hong Kong company, has found success in a program that is said to be able to detect emotions in children as they attend school from home. AI-based emotion-detection software has been used on the Uyghur Muslims in China.
Chaturvedi said there needs to be guardrails put in place to make sure people can enjoy the benefits of this kind of technology without being exploited, and it would need to come from the public policy leaders and privacy experts.
"Because you need to give up a certain level of privacy, it makes it so that bad actors exploit the same technology," she said. "What we need are the guardrails to protect from harm, rather than the privacy itself being the fundamental issue."