ucla
A jet designer that aims to make supersonic flight available to the masses, a durable 3-D printer maker and a company trying to improve post-disaster and space communication are among SCALE Aerospace Ventures' 2021 accelerator cohort.
Eight aerospace companies that are working on next-frontier technologies were tapped for the 13-week virtual program that kicks off on Monday, May 10. A joint partnership of UCLA and Starburst Aerospace, the accelerator is designed to help pre-seed and seed stage aerospace startups find their market fit, develop products, and secure funding through mentorship and workshops.
"We often see many of the new ideas that truly propel the aerospace and defense industries forward come from young startups," said Francois Chopard, founder and CEO of Starburst Aerospace."We believe in this new cohort and are looking forward to the cutting-edge innovation that will develop from this collaboration."
Starburst runs multiple aerospace accelerators all over the world in cities like Paris and Tel Aviv.
It is no surprise that Starburst is investing in Los Angeles, known to many as the aerospace capital of the world, consisting of more than 25 aerospace companies including SpaceX. Earlier this year, the U.S. Space Force announced it would establish its acquisitions and technology division in the Los Angeles area this summer.
This program was granted $1.4 million by the U.S. Economic Development Administration to develop SCALE Aerospace Ventures.
Here are the startups slated to join the accelerator this summer: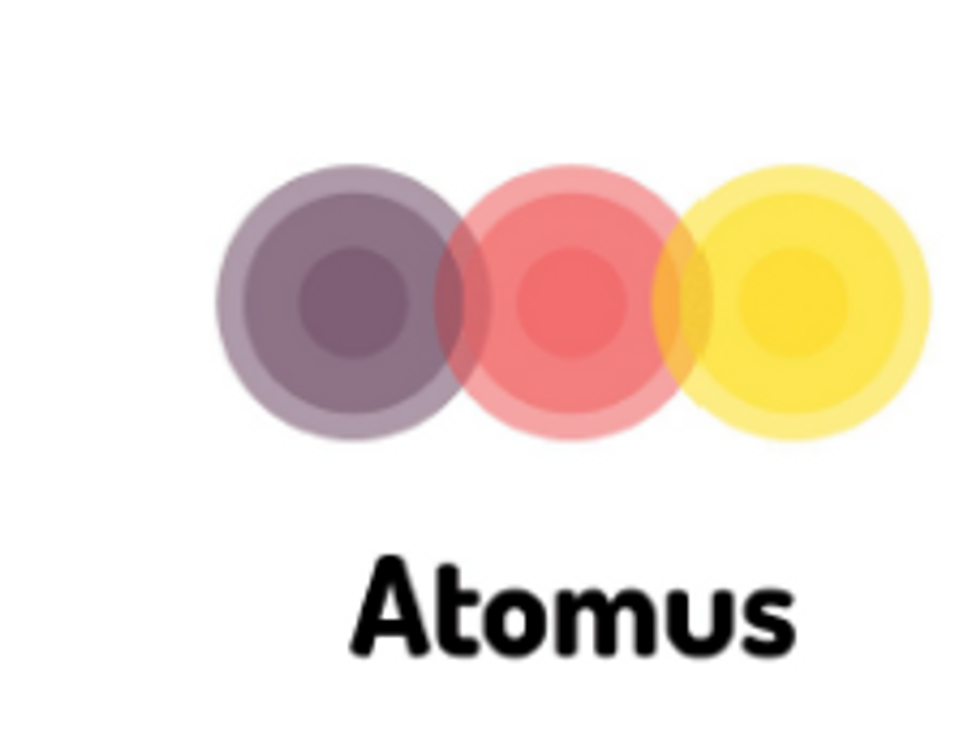 Atomus logo
With a team originating from University of Southern California, Atomus works to protect companies from cyberattacks when they share technical data packages for manufacturing. The startup's technology is already being used by the U.S. Marine Corps, the U.S. Air Force and the Defense Innovation Unit.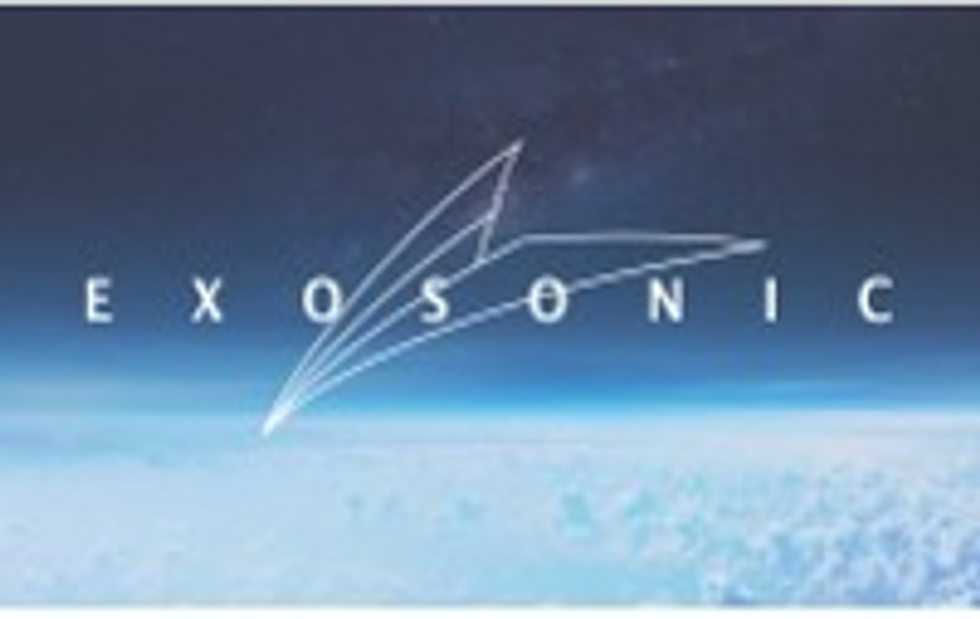 Exosonic logo
Loud sonic booms from supersonic aircraft prevent passenger planes from traveling at supersonic speed. Exosonic has developed a low-boom supersonic jet capable of carrying 70 passengers, transforming commercial aviation while remaining conscious of its carbon footprint.

Craitor logo
The company's 3D printing system is designed to withstand extreme temperatures and water, unlike competitors. Craitor's capabilities made it attractive to the U.S. Marine Corp, which is working with the company on the development through units at Camp Pendleton, Twenty Nine Palms. It is also working with the Navy through the San Diego Naval Base.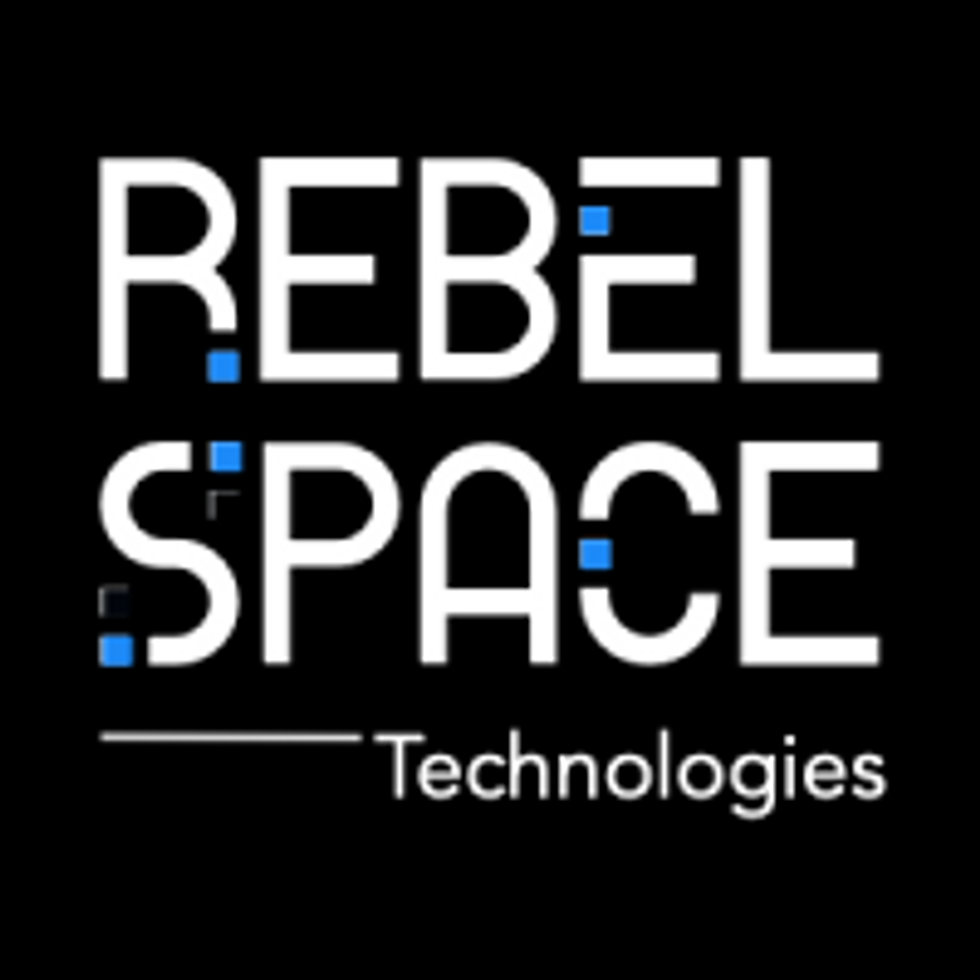 Rebel Space Technologies Logo
Headquartered in Long Beach, the startup provides secure radio communication in difficult environments such as space or post-disaster. Rebel Space Technologies leverages AI software and advanced signal analysis.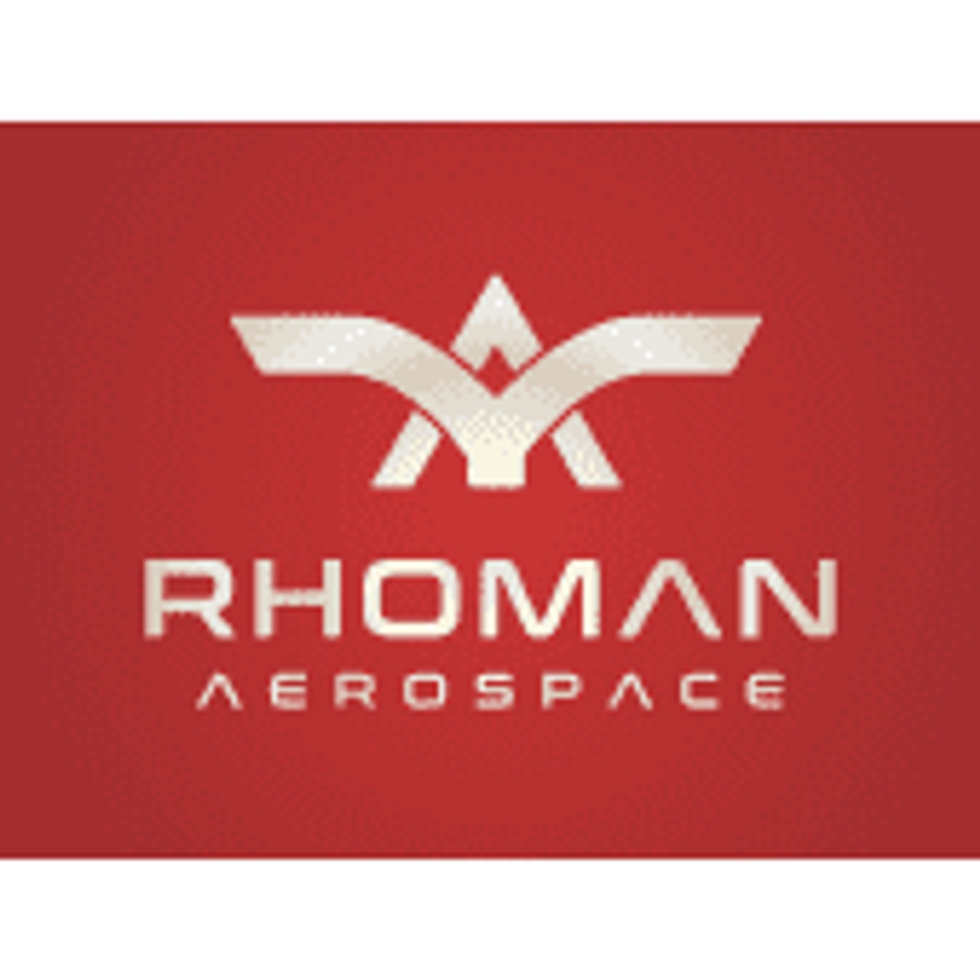 Rhoman Aerospace Logo
Los Angeles-based Rhoman Aerospace is developing flight control software for drones. The software aims to increase traditional flight time and provide safety measures that will help open doors for commercial scale drone operations.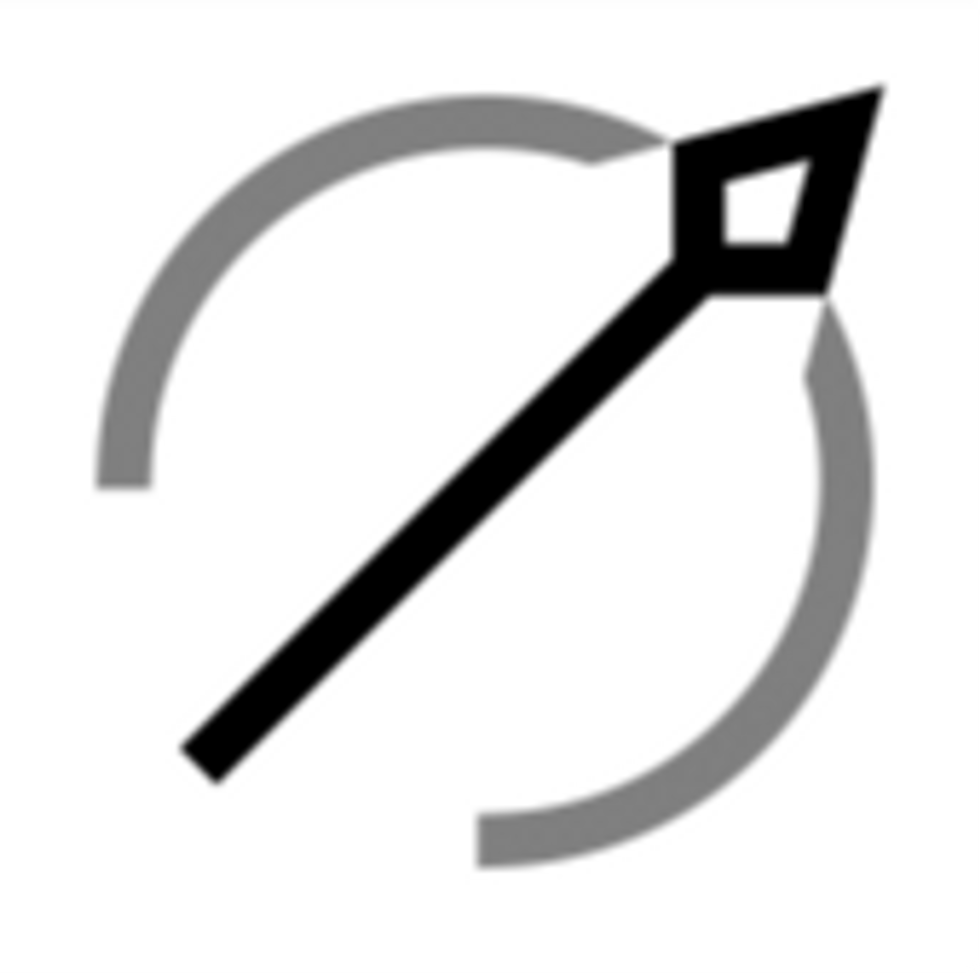 Black Arrow Logo
Black Arrow: This startup focuses on creating more options for companies utilizing data labeling and calibration so they no longer have to rely solely on manual labeling by in-house or international labeling teams.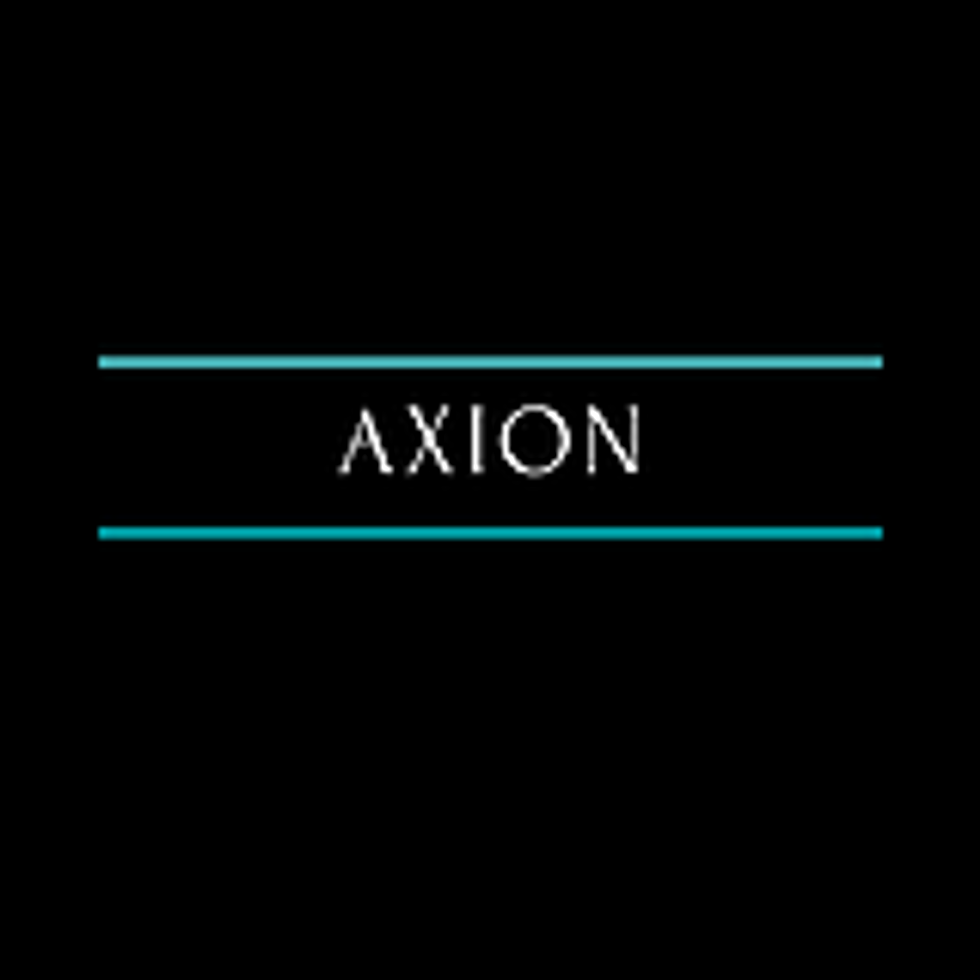 Axion Ray
This startup is currently in stealth mode, but according to AngelList, it develops "AI to accelerate engineering of next-gen & electric automotive/aerospace vehicles."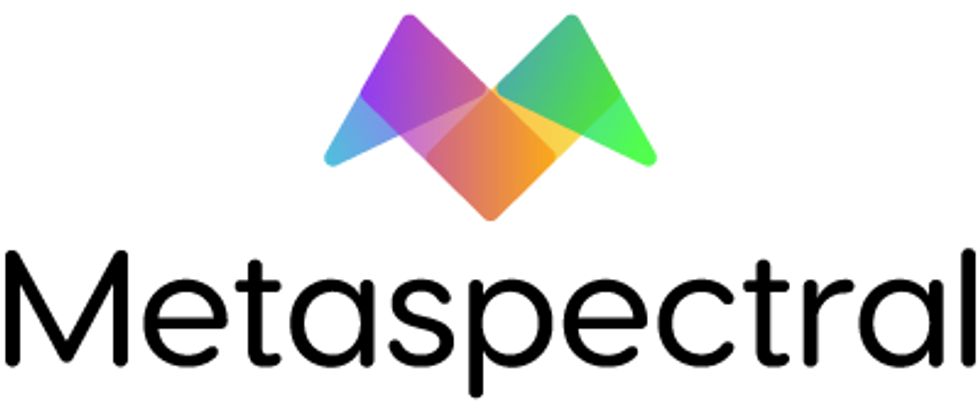 This startup applies photo compression technology to spectral images, which captures light across the electromagnetic spectrum. Metaspectral's technology compresses these large images down to as little as 30% of their original size, which makes the evaluation of the images and data more efficient.
Editor's note: This story has been updated. An earlier version incorrectly stated Techstars is affiliated with Starburst.
From Your Site Articles
Related Articles Around the Web
On this week's episode of the L.A. Venture podcast, meet Scott Lenet, the co-founder and president of Touchdown Ventures — a firm that helps corporations run professional venture capital programs. Before creating Touchdown, Lenet was a managing partner at DFJ Frontier and has two decades of experience as a venture capitalist.
Touchdown Ventures helps corporate funds manage their venture outreach and streamline their investment program. Lenet says Touchdown is working with companies in health care, media, consumer products, agriculture, security enterprise software and has its foot in the door with two different banks.
Despite being a new company, Lenet says every time Touchdown adds an account, they expand their team. He describes the company as a "growing beast" that's "a corporate venture capital and innovation firm first" and a "recruiting and training firm" second. The firm is hiring right now, which is unusual in the venture world.
Education is a very important part of Lenet's work. He wants to upend the "secretive" venture industry by prioritizing training the next generation of venture capitalists and "demystify what this the industry is about." In addition to his work at Touchdown, Lenet teaches the "How to Be a Venture Capitalist" class at USC and "Corporate Innovation" at UCLA for their respective MBA programs.
Lenet is unique among venture capitalists in many ways, but notably in that he believes business needs more regulation. Within his own company, his view is that venture capitalists need to let entrepreneurs manage their businesses, and help their companies thrive from board positions.
"It's my job to keep you safe," He argues. "I think that that should apply to what our entrepreneurs do with their businesses, and our job to protect them as well as their junior people. And this is a business where we're professional fiduciaries for other people's money. Most of the money that VCs invest is not ours, right?"
Tune in to hear more from Scott Lenet on how he runs Touchdown Ventures, tips from his business classes, why he prioritizes training, and how he wants to use venture funds to create positive social impact.
"So I think that probably to me, one of the biggest myths that are still sitting out there is this idea that you have to choose between being strategic and being financial. And I would say it's like a false Sophie's choice. You should not pick one or the other. You should figure out how to maximize both." — Scott Lenet
Scott Lenet is the co-founder and president of Touchdown Ventures.
dot.LA Engagement Intern Colleen Tufts contributed to this post.

Want to hear more of L.A. Venture? Listen on Apple Podcasts, Stitcher, Spotify or wherever you get your podcasts.
From Your Site Articles
Related Articles Around the Web
Despite gobbling up taxpayer dollars, UCLA and other top U.S. research universities are not doing enough to make drugs and medical devices financially accessible to people in low-income countries, a new report found.
Universities Allied for Essential Medicines, a student-run nonprofit focused on making costly medicines cheaper worldwide, used public data and a survey to rank 60 universities on their dedication to improve health disparities in low-income countries.
UCLA and 16 other top public universities that develop drug treatments got a D-minus rating for centering much of their research around private companies and failing to prioritize global health. The report also found the university failed to fund many projects that would help treat neglected diseases most common in low-income countries.
Avani Reddy, a neuroscience student at UCLA and one a member of UAEM, said the group compiled the report to ensure that her school and other universities were developing drugs at "sustainable prices and not obnoxious prices."
Georgetown and Harvard ranked highest with a B- while other UC system schools, including San Francisco and Davis, also got Ds, while Irvine got a F.
UCLA declined to respond to questions about the study, but said the university did not participate. UAEM ranked universities that did not respond lower than those that did.
"It should be that that research is accessible to people," said Devika Shenoy, a UCLA student and UAEM member studying human biology and society.
The 20-year-old student organization was born out of an effort by Yale University students to make an HIV/AIDS drug developed at the school and distributed by Bristol-Myers Squibb cheaper for low-income countries by allowing for the production of generics.
UCLA received $840 million in federal dollars for the 2019-2020 fiscal year, much of which went towards the medical and life sciences schools.
UAEM wants major federally funded research universities to focus on the issues big pharma companies find less profitable, like when Johns Hopkins surrendered a tuberculosis drug to a United Nations-supported organization to distribute the drug royalty-free. These schools, UAEM argues, should serve a larger public good in part because the public is paying for the research.
"Universities hold influence to leverage their significant contribution in biomedical research to advance global access to essential medicines and health technologies," the UAEM report said, pointing to the fact that one-third of new medicines originate in universities, according to a 2010 report.
UCLA has come under fire for drug access before. In 2016, the school sold a drug it developed to treat prostate cancer to Royalty Pharma. When a generic drug company in India tried to reproduce it, the school filed a patent claim, sparking protests. Ultimately, UCLA prevailed. But the incident highlights the pressure public-funded research universities are under to make their discoveries available and the competing demand from a market that relies on them.
Low and middle-income countries "may not have access to those resources to invest in R&D the way that schools like UCLA can in order to ensure that global public health needs are really being prioritized," Shenoy said.
COVID has brought these issues to the forefront. Oxford University originally developed its COVID-19 vaccine with the promise it would be open source so it could be distributed in low-income countries at a low cost or for free. Instead, it became the AstraZenca vaccine after the Gates Foundation brokered a deal between the two parties.
Meanwhile, only 0.1% of COVID-19 vaccines have made it to low-income countries. In 2020, organizations like Amnesty International warned that many in low-income countries would not have access to patented vaccines owned by wealthier countries. Vaccines specifically made with cheaper and accessible materials have just begun clinical trials, and pharma giant Pfizer will start testing a freeze-dried vaccine that can withstand higher temperatures this month.
Universities play a sizable role in the pharmaceutical pipeline, especially in preclinical development, according to Bill Bolding, a senior analyst at Provident Healthcare Partners. Venture firms and pharma companies rarely start investing in bioscience companies until there is proof of concept, much of which is created in university labs.
"Usually what you're seeing in the preclinical level is you're seeing like some kind of chemical reaction or proof of some kind of technology, in vitro," Bolding said.
From Your Site Articles
Related Articles Around the Web