jpl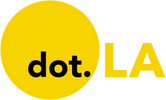 Get in the KNOW
on LA Startups & Tech
X
jpl
cdn.geekwire.com
NASA's Pasadena-based Jet Propulsion Laboratory will continue to launch an array of missions next year as it works towards its goals of expanding humanity's knowledge of both our solar system and the forces that formed and continue to shape our planet.
The NASA lab is run by Caltech and works on a number of projects each year that range from exploring the farthest reaches of our solar system to missions that seek to gain a better understanding of our planet's ever-changing environment and atmosphere.
The Ingenuity helicopter and the Perseverance rover will continue to roam Mars until they die – which could be decades (the Curiosity rover launched in 2011 and is still active today).
Ingenuity is exploring the boundaries of flight on the red planet, and recently completed the first 30-minute remote flight on another planet. The Perseverance rover will continue to record data and collect samples of Mars rock. It'll seal those samples away in about a dozen airtight tubes, which NASA hopes to soon bring back to Earth for study.
Bobby Braun, director for planetary science at the JPL, told dot.LA he expects to learn much more about Mars and whether or not it could ever be habitable in coming years. He also noted the JPL is working with European space agencies to develop flight systems that will allow the samples to come back to Earth for testing.
"It all relates to this quest to bring a very specific piece of Mars back to the Earth for study," he said.
Now that Ingenuity is proven to be capable of longer flights, as long as it has a reliable solar power supply to recharge it can continue guiding rover missions.
"Ingenuity and Perseverance are buddies on Mars," Braun said. "Ingenuity is flying ahead of perseverance and it's scouting out the area that Perseverance is thinking of going to and giving us information about where we should go and what rocks we should sample before perseverance even gets to that location."
Braun said the majority of NASA's JPL missions in the upcoming year will be carried into space by SpaceX crafts, usually the Falcon Heavy rocket. The government hasn't run a space shuttle mission since 2011, and has found it much cheaper to rely on private contractors like SpaceX for crafts.
Another mission, called Psyche, is helmed by Arizona State University and JPL and involves a plan to study a metal asteroid of the same name.
The metallic asteroid, which orbits the sun between Jupiter and Mars, and it could lead to valuable insights about our Earth's core. It's basically impossible to measure the core of our own planet, but JPL scientists think this rock could be part of a nickel-iron core of an early planet from around the time of the Big Bang. Exploring it and taking measurements could help us learn more about how our own planet was formed.
The Psyche craft is expected to lift off in a SpaceX rocket from Florida's Kennedy Space Center by August 2022 and reach the asteroid by 2026, Braun said.
Asteroids can tell us a lot about our planet's formation. Another NASA JPL mission, the Near Earth Asteroid (NEA) Scout, will test the use of a solar sail. The goal is to use a solar sail to send a small cube satellite on a solar wind to reach and observe an asteroid close to our planet.
Braun said that while NASA isn't tracking any asteroids dangerously close to Earth now, he noted, "we do know that long ago in the geologic past the Earth was bombarded by asteroids," so NASA wants to be learn more.
NEA Scout is designed by the JPL in partnership with the Huntsville, Alabama-based Marshall Spaceflight Center.
Braun said NASA's JPL also wants to study dust by launching a mission called EMIT which will send an imaging spectroscope to the International Space Station to measure the minerals in the Earth's driest and dustiest regions. Another NASA satellite already observed Saharan dust in Africa from space, and Braun said that dust—in particular, dust particles that arise from fires and are scattered in the air—is a key factor in understanding climate change. "Those airborne particles also contribute to the modeling of our climate and our understanding of the Earth as a system," he said.
NASA is also invested in getting a clearer understanding of the state of the Blue Planet's water. A Surface Water and Ocean Topography (SWOT) mission will launch a satellite from Vandenberg Space Force Base next November in partnership with space agencies in France, Canada and Britain.
According to Braun, the ocean is one of the Earth's most massive indicators of how carbon dioxide is being stored and released on Earth. "Better understanding the processes that govern our oceans is actually critical to having better models for climate change," he said.
From Your Site Articles
Related Articles Around the Web
To most, NASA's satellite images of Southern California space look like a weather map, but the yellow clusters that hover over downtown L.A. and Long Beach don't signify rain. Instead they represent high levels of carbon dioxide, a greenhouse gas that is fueling climate change.
Carbon dioxide levels are at an all time high, despite the pandemic and researchers have been searching for ways to offset it.
The images released this week are the first of what it's calling the most accurate maps from space that show humans' influence on carbon dioxide levels. NASA researchers hope the new data, centered on the Los Angeles basin, can be used to persuade lawmakers to pass more aggressive policies to fight climate change.
They were captured last February by a first-of-its-kind measurement system dubbed the Orbiting Carbon Observatory 3. Located at the International Space Station the device uses a telescope and three spectrometers to measure the electromagnetic spectrum of sunlight to detect carbon dioxide. Launched in May 2019, the project began at NASA in 2012.
It can measure up to 40 locations per day in Southern California, with a focus on L.A. and other areas showing high carbon emissions.
Carbon Dioxide Over the L.A. Metropolitan Area www.youtube.com
JPL research scientist Matthäus Kiel is a lead researcher on the project which released its first map this week. He told dot.LA that researchers decided to focus on Los Angeles first, not just because the NASA-managed Jet Propulsion Laboratory is in Pasadena but because the megapolis has long-standing emissions data.

"We still have a long way to go to provide emissions estimates that will be directly used, but I think we are in a good way," Kiel said. "There's no place like L.A., (where) their emissions are well reported already."
A growing network of sensors on the ground, including a few at JPL partner Caltech, are used by researchers to verify the data from space. Kiel said the plan is to network with universities across the country that have their own emissions sensors to collect and verify more readings.
So far, the satellite readings have been almost exact mirrors of the data on the ground, proving to scientists that it's possible to take these kinds of readings millions of miles away from the Earth's surface.
It's also key that JPL can double-check its data because many environmental factors, from wind to changing weather, can impact the spread and density of CO2.
Kiel said a zoomed-out view from space provides a more accurate way to visualize changes in carbon emissions around the world and he sees its potential for measuring data in remote locations across continents.
"This data can be used to inform policymakers [and] they can use the data to make informed decisions about, for example, emission reduction policies that many cities have in place," Kiel said.
The planet is at a turning point in its climate change battle. An intergovernmental panel told NASA recently that "taken as a whole, the range of published evidence indicates that the net damage costs of climate change are likely to be significant and to increase over time."
These costs include rising sea levels and melting glaciers, changes in rainfall, stronger hurricanes and rising CO2 levels in the atmosphere, which the OCO-3 project at NASA is currently mapping.
By the year 2100, sea levels are expected to rise 1 to 9 feet globally, NASA estimates.
Kiel said he was surprised by just how much local weather changed the CO2 readings that are visible from space, using their OCO-3 instrument.
"Sometimes we saw days where we barely saw elevations of CO2 over L.A. [and] this was interesting to see and something that we haven't seen before that we were not able to monitor before," Kiel said. "it was interesting to see how these values move with the different meteorological conditions."
The Los Angeles metro area is the first place JPL has mapped with OCO-3, but Kiel said the plan is to eventually expand the lens to offer a global view of carbon emissions.
The easiest way to do that is to start in places that already have working sensors on the ground. Kiel noted that NASA might look to map Tokyo, the Bay Area or Boston next, since they already have sensors set up in those areas.
"There's a lot ahead of us," Kiel said. "We usually tend to look to the cities where we have ground-based networks just to make sure we can validate the data before we expand to a wider global sense."
From Your Site Articles
Related Articles Around the Web
Scientists at NASA's Pasadena-based Jet Propulsion Laboratory are working overtime on a second Mars mission less than a month after Perseverance landed, this time with the goal of launching a helicopter off the Red Planet's surface for the first time.

The plan is to use NASA's Ingenuity craft, a tiny helicopter custom-designed for flight on Mars, to hover the surface and take photos and videos. It's basically an incredibly expensive drone flight, with the operators millions of miles away and a short window that could make it a tricky maneuver.
The entire endeavor costs about $80 million, a high price tag for a potentially historic first mission.
NASA plans to launch its Mars chopper around April 8, and its test flight duration is limited to roughly a month. The helicopter was carried to Mars packed tightly onto the bottom of the Perseverance rover, which is about the size of a small car.
The expensive experiment is a risky gamble, especially because NASA's crafts are solar-powered.
Farah Alibay, an engineer at JPL working on the Perseverance rover mission and Ingenuity missions, said that time is a critical factor in the mission. The Ingenuity helicopter can't sustain itself after more than a day of darkness, so the team has roughly one Mars day to get it off the ground before its battery dies.
"The helicopter needs photons, it needs sun on its solar panels to charge its batteries and it can only survive one Martian night without that," Alibay said. "That's going to be a very stressful period but what I look forward to the most is after we do that drive is we'll get the first shot of Ingenuity on the surface of Mars, on her own, and I cannot wait to get that first picture."
This test flight with the Ingenuity helicopter would mark the first time a flying craft has landed and taken off on the Red Planet, although NASA has sent four different wheeled robots or rovers to the planet since it first landed the Sojourner in 1997.

"It will have 31 Earth days to attempt to be the first helicopter to fly on another planet," NASA Planetary Science Division Director Lori Glaze said during a briefing Tuesday. "Sojourner redefined what we thought was possible on the surface of Mars, and completely transformed our approach to how we explore there."
If the mission is successful, it could mean that NASA would look to work with private contractors to develop more craft like the Ingenuity. A JPL spokesperson didn't immediately return dot.LA's request for comment regarding which local companies it might look to work with on future Mars helicopter projects.
Elon Musk has been vocal about his desire to live on and colonize Mars, so perhaps SpaceX might look to advance the technology. NASA implied during the briefing we may one day see privatized short-distance air travel in space, as well as Earth.
"As far as identifying a specific opportunity in the near future, what we like to do within NASA is provide competitive opportunities for our community and so we do offer those on a periodic basis and would hope that the community would see this as a great opportunity to start thinking about aerial platforms as a potential way to really expand our Mars exploration," Glaze said.
The helicopter will also carry a small piece of aerospace history with it as it zooms around Mars – a piece of fabric from the Wright Brothers' first successful test airplane, which took off from Kitty Hawk, N.C. in 1903.
"We are very proud to honor that experimental aircraft from long ago by carrying a small piece of fabric," said J. Bob Balaram, ingenuity chief engineer at JPL. This, he said, is another "Wright brothers moment" in history.
From Your Site Articles
Related Articles Around the Web