appia bio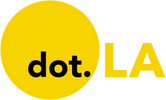 Get in the KNOW
on LA Startups & Tech
X
appia bio
Justin Han
Some 15-odd years ago, the Alliance for SoCal Innovation put on a workshop for academics looking to wade into the world of commercialized technology.
Fast forward to 2022 and the Alliance is gearing up for the latest edition of its annual First Look SoCal Innovation Showcase, taking place Tuesday at the Skirball Cultural Center. This year's lineup of 24 early-stage life sciences and tech startups—tapped from the Alliance's network of universities and incubators—will have the chance to pitch their ventures and meet with potential investors, mentors and industry executives as they look for what, in most cases, will be their first round of commercial funding.
The life cycle of biotech and medtech companies often starts at the academic level, where universities like Caltech, USC and UCLA pump research dollars into PhD projects and incubate them for a few years until there's proof of concept. Others are incubated at research institutions like the Lundquist Institute or City of Hope. From there, those projects that choose to become startups are spun out into standalone ventures and begin their hunt for venture capital money.
"This is often a perilous journey from lab to market," Steve Gilison, the Alliance for SoCal Innovation's chief operating officer, told dot.LA. "So we don't just think of this as an investment pitch, but as an opportunity to really make the right connections."
It also gives the rest of us a peek into what kind of cutting-edge technology is most interesting to early-stage SoCal investors. Here's what we can glean from this year's cadre of startups at the First Look showcase.
Stem Cell Therapy Could Replace Current Invasive Treatments
Stem cell therapy continues to be one of the most prominent trends in disease treatment. Some of the largest biotech companies working on stem cell therapies are based in Los Angeles; the Food and Drug Administration recently approved Santa Monica-based Kite Pharma's CAR-T cell treatment for some forms of cancer, which could reduce or even eliminate the need for extensive radiation or other treatments loaded with dangerous side effects.
A handful of biotech startups at the First Look showcase are utilizing stem cells to tackle diseases in a similar manner. Chimera Therapeutics, a startup out of City of Hope, uses "mixed chimerism"—where stem cells from a donor and the patient are mixed together in the patient's tissue—to treat autoimmune disorders like multiple sclerosis. The goal is to use donor stem cells to help boost a weakened immune system and potentially halt the progression of a disorder.
Simurx, another showcase participant that's a product of Children's Hospital Los Angeles, is following local biotechs like Kite and Appia Bio in deploying CAR-T cell therapy—in Simurx's case, to address solid tumors.
Despite how promising these cell therapies have been, the technology is still rather new, largely cost-prohibitive and comes with long wait times for patients. UC Irvine's Cellecho aims to make the process of creating these therapies faster through precision engineering. Most existing tools on the market require great care to precisely engineer cells, which make them hard to scale and can lead to longer wait times to receive treatment. Cellecho's tool—called the Acoustic-Electric Shear Orbiting Poration—is able to deliver genetic coding molecules into several cells at once. It can be automated and the disposable cartridges can be mass-produced, which should drive down costs.
Cultured Meat May Do Away with Unsustainable Meat Farming
Lab-grown meat promises to bring humane, environmentally-friendly disruption to a global meat market that is projected to be a $2.7 trillion industry by 2040, according to CB Insights. Some of the largest meat manufacturers in the U.S., such as Tyson Foods, have already invested in cultured meat that only requires a few animal cells to cultivate a protein. If embraced, these technologies could eventually do away with the need for factory farming, which accounts for 70% of the U.S.'s ammonia emissions.
Bluefin Foods, a UCLA spin-out, is entering the foray with lab-grown seafood cultivated from animal cells. The company says its technology, if borne out, could replace commercial fishing, which contributes to fish depopulation and ocean habitat degradation.
At this stage, lab-grown meat is still more expensive than its factory-farmed counterpart. But if startups like Bluefin are able to gain traction and scale, that may not be the case in the future.
The Biosensor Sector Could Pave the Way for Preventative Health Care
As the American health care industry struggles to provide a preventative model—one that would help patients avoid illnesses and ailments while lowering health care spending overall—a few nascent ventures are attempting to leverage technology to make out-of-reach tests and treatments easier to access.
UCLA's ViBo Health is in the backyard of one of Apple's preferred biosensor manufacturers: Pasadena-based Rockley Photonics, which makes sensors that track blood pressure, hydration and a slew of other biomarkers. Wearables like the Apple Watch and Google's Fitbit are among the largest customers for biosensors that were once reserved for the doctor's office.
ViBo's trajectory, however, is slightly different. Rather than affixing its biosensors to the body, its scanners—which track cholesterol, glucose and cardiac biomarkers—will be in pharmacies, clinics, gyms and offices. Lowering the barrier to entry and allowing patients to more quickly and easily check their own biomarkers may unburden the diagnostics space, as routine tests can be cost- and time-prohibitive for labs that often have more pressing tests to run.
Zoetic Motion, a startup in the physical therapy space, is taking a different approach. Physical therapy attendance among patients after a stroke or injury is notoriously low, yet critical to ensuring a full recovery and preventing a recurrence. Through an interactive and gamified platform, Zoetic allows physical therapists to prescribe exercise routines that promise to improve patients' engagement and help them build habits that keep them out of the hospital. One L.A.-based startup and First Look alum, Moving Analytics, raised $6 million in seed funding last year with a similar philosophy toward improving patient engagement at rehabilitation centers.
Besides Moving Analytics, several other startups that previously participated in the First Look showcase have also gone on to raise funds from investors. One notable success story is San Diego-based RNA therapeutics firm DTx Pharma, which has raised more than $100 million since it first appeared at the showcase in 2019.
This year's crop of ambitious young companies will hope Tuesday's event can be a platform that helps them replicate that kind of success.
From Your Site Articles
Related Articles Around the Web
The next wave of cancer treatments uses the body's own immune system rather than chemotherapy or radiation to kill cancer cells. Treatments are being developed by two Southern California pharma companies.

Last week, one of the biggest players in cell therapy, Kite Pharma, announced it will work with the cancer startup Appia Bio to create breakthrough drugs.
Under the agreement, Westwood-based Appia Bio (which came out of stealth in May) and Kite Pharma will develop CAR-T cell therapies, a promising new treatment that aims to eliminate cancer cells and strengthen the immune system's response to flag and fight these cells in the future. The deal could be worth up to $875 million for Appia Bio, according to the two companies.
The deal highlights a growing, collaborative ecosystem in Los Angeles reminiscent of the biotech community in San Diego. Pharma giant Gilead Sciences announced in 2017 it would acquire Kite Pharma in a nearly $12 billion deal, pointing to a growing interest in Los Angeles' bioscience community made up of university-to-startup pipelines like Appia, which has founders from UCLA, USC and CalTech.
Appia Bio will be responsible for doing preclinical and early clinical research of engineered cells provided by Kite, and Kite Pharma will be responsible for developing, manufacturing and commercializing the therapies.
Unlike most cell therapies that come from cells of the patient, known as autologous cell therapy, Appia Bio will use the cells of other people, known as allogeneic cell therapy. The company's patented technology, ACUA, uses allogeneic cells to generate iNKT cells, which may be less likely to be rejected by the patient's immune system.
"We hope to provide allogeneic cell therapy as a broadly accessible next-generation therapeutic option for oncologists and their patients," said Appia Bio CEO JJ Kang in an email.
Appia Bio hopes this will create safe therapies at scale, allowing doctors to start treatment almost immediately instead of making late-stage cancer patients wait long time periods as their cells are engineered.
Kang said they partnered with Kite because it already had manufacturing facilities as well as an infrastructure for development and research.
This isn't Kite Pharma's first foray into CAR-T cell therapies. The FDA approved one of the pharma company's CAR-T treatments for a type of lymphoma cancer in 2017, and another was approved for what's known as mantle cell lymphoma cancer last year.
From Your Site Articles
Related Articles Around the Web
Cell therapy has taken the oncology world by storm.
For cancer patients who have tried every other treatment, cell therapies not only have the potential to kill cancer cells in the moment, but they can multiply and continue bolstering the immune system in the future. But the treatment — often used only as a last resort — is expensive, time-consuming and potentially fatal.
Appia Bio, a Westwood-based biotech startup that came out of stealth on Tuesday, hopes to speed up the process with a new type of treatment known as allogeneic cell therapies. The company is armed with $52 million in Series A funding led by venture capital firm 8VC.
The therapy is not yet targeted towards a specific cancer, but could have major impacts for oncology as a whole.

"One of the advantages is it's immediately available because a lot of these patients are actually quite sick. They can't really wait two weeks," said Appia Bio CEO JJ Kang.
Currently on the market are autologous (not allogeneic) cell therapies, or CAR-T therapies, that take a patient's white blood cells, reengineer them to eliminate cancer cells, and inject them back into the patient. The process usually takes two weeks. Kite Pharma, an early player in CAR-T therapies, received FDA approval for two therapies to treat certain lymphomas, and other big names like Amgen and Novartis have thrown their hats in the ring as well.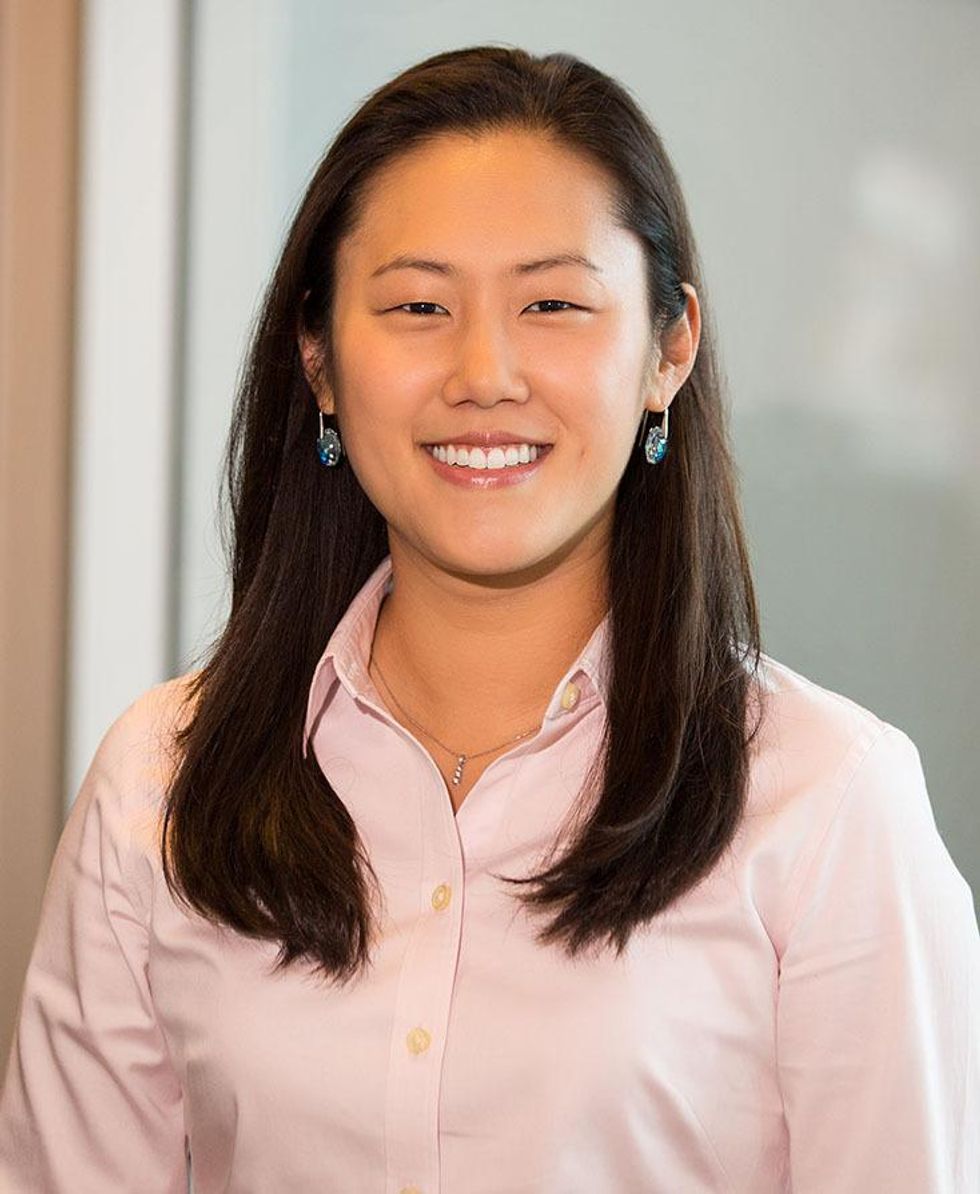 Appia Bio CEO JJ Kang
But there are financial barriers — one of Kite Pharma's therapies has a sticker price of over $373,000 for a one-time treatment. And the window in which these made-to-order therapies work is small — patients can only access CAR-T therapies after exhausting other every possible option, and by that time their organs may be too weak to properly benefit from cell therapy.
Appia Bio thinks it can offer faster, safer allogeneic cell therapies at scale using a patented platform created in a lab run by Dr. Lili Yang, an associate professor at UCLA.
The allogeneic cell therapy takes the white blood cells of others, instead of the patient's. It's not a smooth process — there's the dangerous possibility a cancer patient's immune system will detect the foreign cells as threatening, and fight against them. But the allogeneic process could net off-the-shelf results, potentially allowing people to get the treatment they need immediately.
"In some ways you can think of cells as these little integrative robots or machines...," Kang said. "And so, when done in the best way, it would recognize whatever it is that you wanted to do and then have a very finely tuned response to it that can potentially have better efficacy."

Appia's platform, ACUA (Appia Cells Utilized for Allogeneic), generates often hard-to-find iNKT-cells from hematopoietic stem cells to create the therapy. Appia hopes that using iNKT cells will trick patients' immune systems so their bodies will be less likely to attack the foreign specimens.
"They all have risks associated with them," Dr. Eunjoo Pacifici, a professor at the USC School of Pharmacy, said. "But the potential benefits of these products is so significant that the FDA looks for ways to allow these products to be on the market but in a very strictly managed way so that the risk is managed."
Appia Bio isn't the only one trying to create bulk cell therapies. Caribou Biosciences announced in March it had $115 million to develop allogeneic cell therapies, and Poseida Therapeutics is working on a slew of allogeneic cell therapies as well.
"Cell therapy has delivered really durable efficacy for the subset of patients that it works for," Kang said. "It's really been transformative as far as its kind of curative potential."
Editor's note: This story has been updated to clarify ACUA's functions.