appia bio
appia bio
The next wave of cancer treatments uses the body's own immune system rather than chemotherapy or radiation to kill cancer cells. Treatments are being developed by two Southern California pharma companies.

Last week, one of the biggest players in cell therapy, Kite Pharma, announced it will work with the cancer startup Appia Bio to create breakthrough drugs.
Under the agreement, Westwood-based Appia Bio (which came out of stealth in May) and Kite Pharma will develop CAR-T cell therapies, a promising new treatment that aims to eliminate cancer cells and strengthen the immune system's response to flag and fight these cells in the future. The deal could be worth up to $875 million for Appia Bio, according to the two companies.
The deal highlights a growing, collaborative ecosystem in Los Angeles reminiscent of the biotech community in San Diego. Pharma giant Gilead Sciences announced in 2017 it would acquire Kite Pharma in a nearly $12 billion deal, pointing to a growing interest in Los Angeles' bioscience community made up of university-to-startup pipelines like Appia, which has founders from UCLA, USC and CalTech.
Appia Bio will be responsible for doing preclinical and early clinical research of engineered cells provided by Kite, and Kite Pharma will be responsible for developing, manufacturing and commercializing the therapies.
Unlike most cell therapies that come from cells of the patient, known as autologous cell therapy, Appia Bio will use the cells of other people, known as allogeneic cell therapy. The company's patented technology, ACUA, uses allogeneic cells to generate iNKT cells, which may be less likely to be rejected by the patient's immune system.
"We hope to provide allogeneic cell therapy as a broadly accessible next-generation therapeutic option for oncologists and their patients," said Appia Bio CEO JJ Kang in an email.
Appia Bio hopes this will create safe therapies at scale, allowing doctors to start treatment almost immediately instead of making late-stage cancer patients wait long time periods as their cells are engineered.
Kang said they partnered with Kite because it already had manufacturing facilities as well as an infrastructure for development and research.
This isn't Kite Pharma's first foray into CAR-T cell therapies. The FDA approved one of the pharma company's CAR-T treatments for a type of lymphoma cancer in 2017, and another was approved for what's known as mantle cell lymphoma cancer last year.
From Your Site Articles
Related Articles Around the Web
Cell therapy has taken the oncology world by storm.
For cancer patients who have tried every other treatment, cell therapies not only have the potential to kill cancer cells in the moment, but they can multiply and continue bolstering the immune system in the future. But the treatment — often used only as a last resort — is expensive, time-consuming and potentially fatal.
Appia Bio, a Westwood-based biotech startup that came out of stealth on Tuesday, hopes to speed up the process with a new type of treatment known as allogeneic cell therapies. The company is armed with $52 million in Series A funding led by venture capital firm 8VC.
The therapy is not yet targeted towards a specific cancer, but could have major impacts for oncology as a whole.

"One of the advantages is it's immediately available because a lot of these patients are actually quite sick. They can't really wait two weeks," said Appia Bio CEO JJ Kang.
Currently on the market are autologous (not allogeneic) cell therapies, or CAR-T therapies, that take a patient's white blood cells, reengineer them to eliminate cancer cells, and inject them back into the patient. The process usually takes two weeks. Kite Pharma, an early player in CAR-T therapies, received FDA approval for two therapies to treat certain lymphomas, and other big names like Amgen and Novartis have thrown their hats in the ring as well.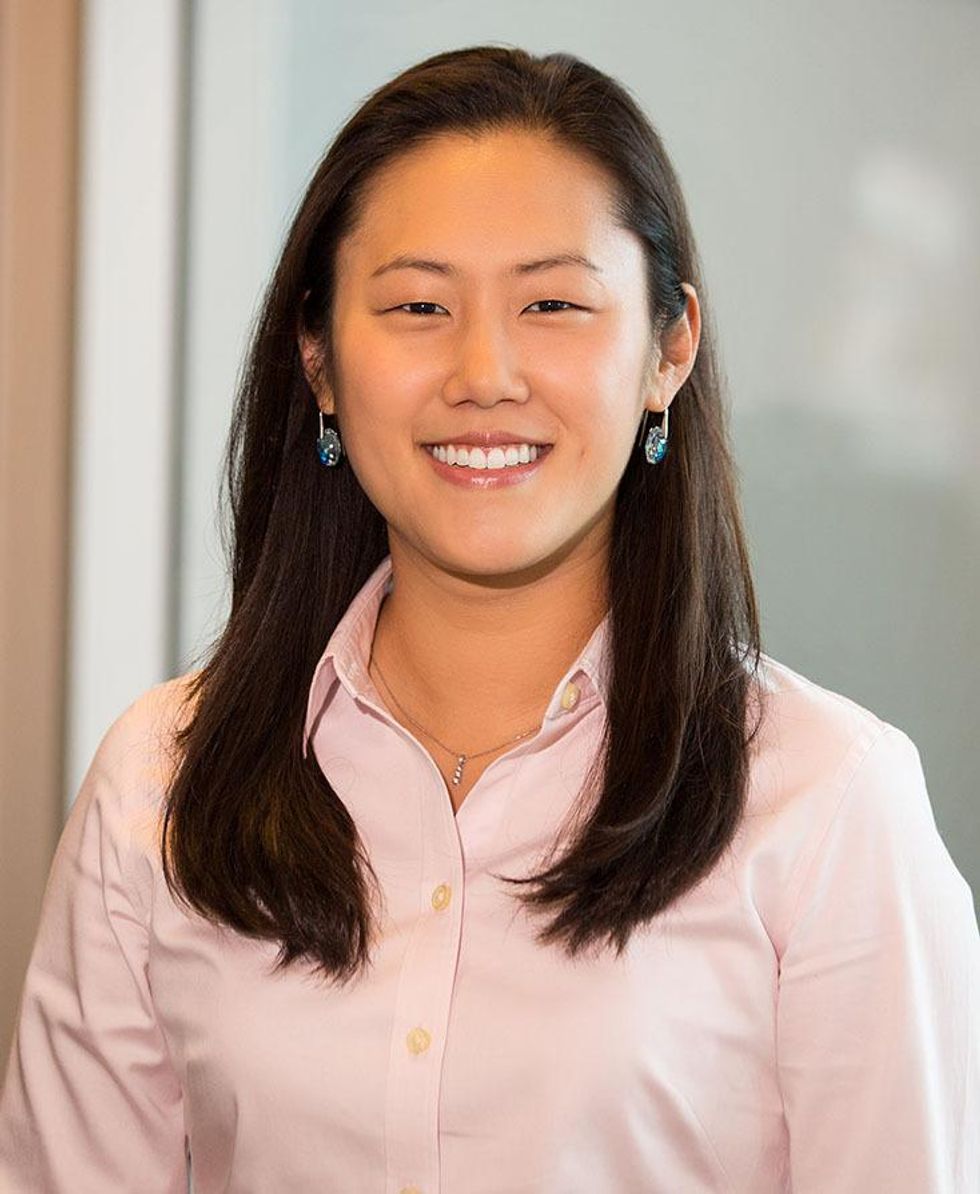 Appia Bio CEO JJ Kang
But there are financial barriers — one of Kite Pharma's therapies has a sticker price of over $373,000 for a one-time treatment. And the window in which these made-to-order therapies work is small — patients can only access CAR-T therapies after exhausting other every possible option, and by that time their organs may be too weak to properly benefit from cell therapy.
Appia Bio thinks it can offer faster, safer allogeneic cell therapies at scale using a patented platform created in a lab run by Dr. Lili Yang, an associate professor at UCLA.
The allogeneic cell therapy takes the white blood cells of others, instead of the patient's. It's not a smooth process — there's the dangerous possibility a cancer patient's immune system will detect the foreign cells as threatening, and fight against them. But the allogeneic process could net off-the-shelf results, potentially allowing people to get the treatment they need immediately.
"In some ways you can think of cells as these little integrative robots or machines...," Kang said. "And so, when done in the best way, it would recognize whatever it is that you wanted to do and then have a very finely tuned response to it that can potentially have better efficacy."

Appia's platform, ACUA (Appia Cells Utilized for Allogeneic), generates often hard-to-find iNKT-cells from hematopoietic stem cells to create the therapy. Appia hopes that using iNKT cells will trick patients' immune systems so their bodies will be less likely to attack the foreign specimens.
"They all have risks associated with them," Dr. Eunjoo Pacifici, a professor at the USC School of Pharmacy, said. "But the potential benefits of these products is so significant that the FDA looks for ways to allow these products to be on the market but in a very strictly managed way so that the risk is managed."
Appia Bio isn't the only one trying to create bulk cell therapies. Caribou Biosciences announced in March it had $115 million to develop allogeneic cell therapies, and Poseida Therapeutics is working on a slew of allogeneic cell therapies as well.
"Cell therapy has delivered really durable efficacy for the subset of patients that it works for," Kang said. "It's really been transformative as far as its kind of curative potential."
Editor's note: This story has been updated to clarify ACUA's functions.
The California Institute of Technology ranks as one of the top universities in the world when it comes to receiving patents. But more of those inventions should successfully be making it to market, at least according to the investment thesis of Freeflow, a new pre-seed and seed stage venture firm that exclusively backs Caltech startups focused on human and planetary health.
"The people there are amazing scientists who are not afraid to tackle the hard problems," said Freeflow founder and managing partner David Fleck, who was an early Google employee who has spent the last 20 years tackling big data. "But as I started to spend more time there I realized the ecosystem was somewhat underdeveloped. They needed investors that could help them with capital and help them develop a company."
Fleck wants to be that investor. "We're the only one that we know of having this approach," he added.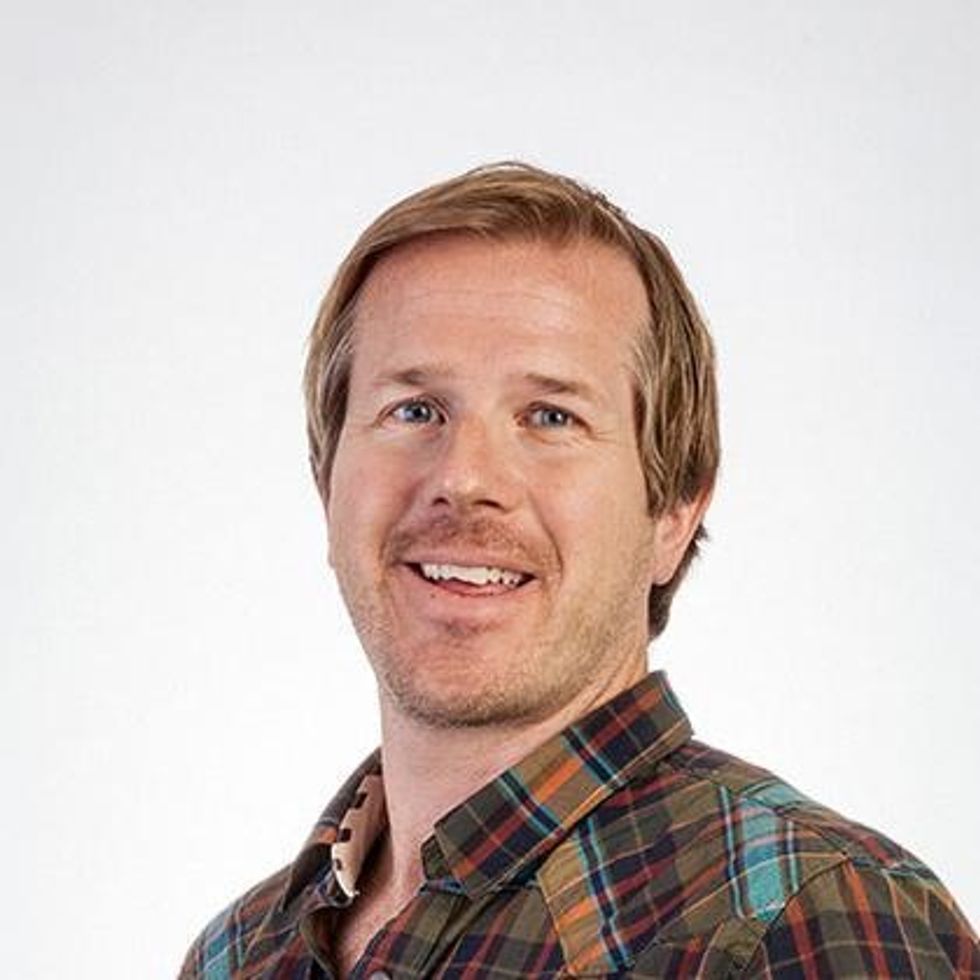 David Fleck, who started Freeflow after he sold his online commenting service, Disqus, for a reported $90 million in 2017, hopes to broaden the perception of Los Angeles from a consumer tech hub to a place with the sorts of deep tech companies more commonly associated with where he spent most of his career, Silicon Valley.
Fleck, who started Freeflow after he sold his online commenting service, Disqus, for a reported $90 million in 2017, hopes to broaden the perception of Los Angeles from a consumer tech hub to a place with the sorts of deep tech companies more commonly associated with where he spent most of his career, Silicon Valley. He believes most L.A. VC firms, clustered in Santa Monica, neglect what they view as the hinterlands of Pasadena, where Caltech is based.
"It's very hard to go from west to east," Fleck said. "We made a conscious decision to say we are a Pasadena firm."
Freeflow has raised $8 million of capital so far and is aiming to close a $30 million fund by the end of the year with the help of the heavy hitters on its advisory board who are also serving as limited partners; Fred Wilson, founder of Union Square Ventures, Chris Farmer founder of SignalFire, and Chris Douvos, founder of Ahoy Capital.
Wilson, an early investor in Twitter, Tumblr and Etsy, is based in New York but spends several months every winter in L.A. "He became a good friend and mentor and encouraged us to go after the thesis," Fleck said.

Freeflow is fully independent of Caltech. That differs from the approach of the Massachusetts Institute of Technology, which launched its own venture fund as a public benefit corporation in 2016, The Engine, focusing on "tough tech." Stanford University backed an accelerator starting in 2013, StartX, though the university ended funding last year.
Caltech has had some notable success. Earlier this year, a federal jury in Los Angeles ruled Apple owed Caltech $837 million for selling WiFi chips that infringed on the school's patents and Broadcom, which sold the chips to Apple, owed Caltech another $270 million. (The companies are planning to appeal.)
Freeflow is aiming to back 20 startups over the next 18 months with check sizes averaging around half a million dollars and recently announced its first four investments:
Appia Bio: Developing a stem cell therapy platform for the development of new drugs to treat cancer, which was initially developed in the Caltech lab of professor and Nobel laureate Dr. David Baltimore.
Entos: Making physics-based machine learning software that maps chemical space to discover promising new molecules for therapeutics, vaccines and diagnostics through a SaaS model.
Molecular Instruments: Designs and synthesizes kits for quantitative bio-imaging in drug development, clinical pathology and diagnostics and academic research.
Toofon: Developing an autonomous, heavy lift drone for last-mile delivery and emergency response, which came out of Caltech's Center for Autonomous Systems and Technologies (CAST).