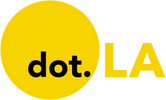 Get in the KNOW  
  on LA Startups & Tech  
X

Illustration by Ian Hurley
What Are LA's Hottest Startups of 2022? See Who VCs Picked in dot.LA's Annual Survey
Harri Weber
Harri is dot.LA's senior finance reporter. She previously worked for Gizmodo, Fast Company, VentureBeat and Flipboard. Find her on Twitter and send tips on L.A. startups and venture capital to harrison@dot.la.
05:00 AM | January 31, 2022
In Los Angeles—like the startup environment at large—venture funding and valuations skyrocketed in 2021, even as the coronavirus pandemic continued to surge and supply chain issues rattled the economy. The result was a startup ecosystem that continued to build on its momentum, with no shortage of companies raising private capital at billion-dollar-plus unicorn valuations.

---
In order to gauge the local startup scene and who's leading the proverbial pack, we asked more than 30 leading L.A.-based investors for their take on the hottest firms in the region. They responded with more than two dozen venture-backed companies; three startups, in particular, rose above the rest as repeat nominees, while we've organized the rest by their amount of capital raised as of January, according to data from PitchBook. (We also asked VCs not to pick any of their own portfolio companies, and vetted the list to ensure they stuck to that rule.)
Without further ado, here are the 26 L.A. startups that VCs have their eyes on in 2022.
Harri Weber
Harri is dot.LA's senior finance reporter. She previously worked for Gizmodo, Fast Company, VentureBeat and Flipboard. Find her on Twitter and send tips on L.A. startups and venture capital to harrison@dot.la.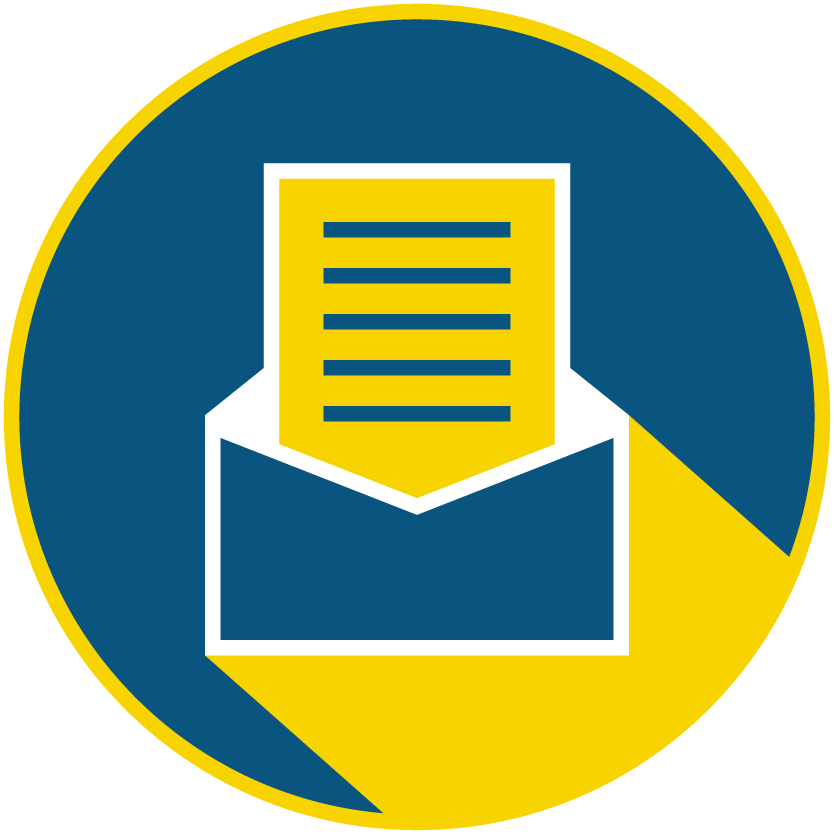 Subscribe to our newsletter to catch every headline.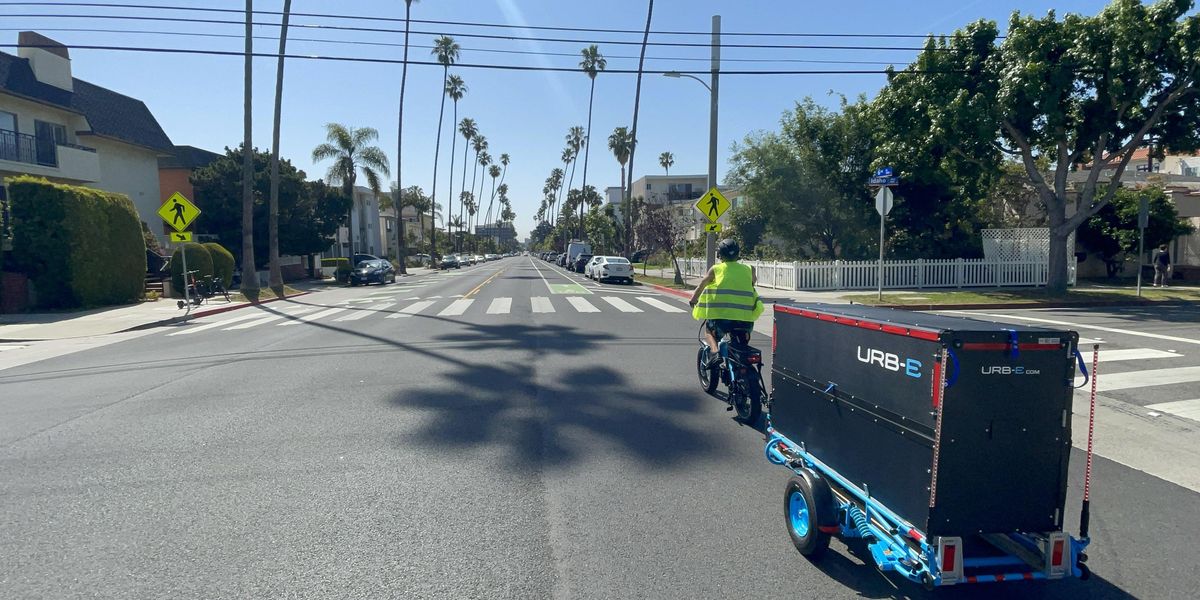 Image courtesy of URB-E
Whether it's Amazon's enormous investment in electric vans or Starship Technologies' autonomous food transport rovers, there's no shortage of tech companies looking to electrify last-mile deliveries and cut carbon emissions.

URB-E, a Los Angeles-based startup, may have the simplest solution of all: electric bicycles. With its fleet of souped-up, battery-powered custom e-bikes equipped with collapsible box trailers, the company is ferrying meals, groceries, ecommerce orders and other packages to doorsteps in L.A. and New York City.
Now, the mobility and logistics company is returning to its roots in California to partner with the Los Angeles Cleantech Incubator (LACI) and the city of Santa Monica on a pilot program that establishes zero-emission delivery zones. Santa Monica has established itself as the cradle of micromobility in recent years, and the city's initiative—described as the first of its kind in the U.S.—aims to live up to that reputation by carving out priority curb space for electric delivery vehicles in certain high-traffic corridors. In addition to luring new operators, the program should also lower air pollution, greenhouse gas emissions and noise pollution in some of the busiest parts of Santa Monica.
The pilot will feature 10 URB-E e-bikes that will service zero-emission delivery zones along Santa Monica Boulevard and Colorado Boulevard, with plans to expand the pilot to 20 URB-E vehicles in the near future. The startup will share the curb space with electric vehicles from the likes of Coco, Fluid Truck, Maxwell Vehicles and Nissan, as well as vendors like Ikea and Shopify. The pilot will run until the end of the year.
"I think we've already seen an enormous amount of excitement in this space," LACI president and CEO Matt Petersen told dot.LA. "We know that URB-E is going to just crush it as they hit the streets."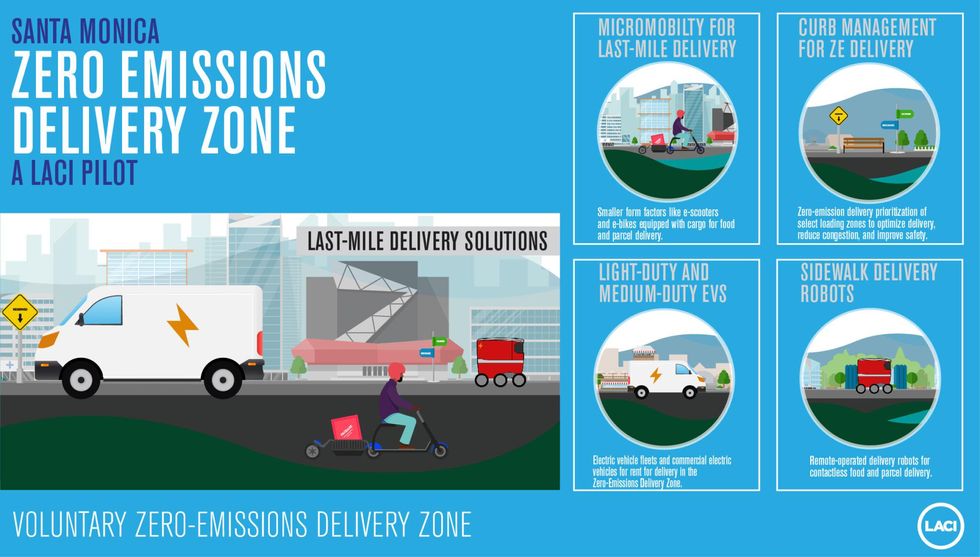 Courtesy of LACI
URB-E is no stranger to LACI: Founded in 2015 by former Ford and Fisker engineer Sven Etzelsberger and business development veteran Peter Lee, the startup joined the incubator in 2018—a stint that helped propel its business forward. Back in those days, URB-E was focused on developing e-scooters; initially, the company wanted to use its scooter technology and to deliver packages around the Burbank area, but quickly discovered that, to be cost-efficient, it needed to carry more weight than the scooters could handle.
"[The scooters] could pull around 300 or 400 pounds, which is not actually that much," recalled URB-E CEO Charles Jolley, an Apple and Facebook veteran who now leads the startup. "In order to get that good balance of efficiency, you needed to carry around 800 pounds." So URB-E went back to the drawing board and revamped its designs—moving on to e-bikes that can haul up to 800 pounds and a completely new container system.
In addition to its hometown, the company has also cut its teeth in New York City, where delivery riders pedal across neighborhoods in Manhattan and Brooklyn. Jolley said the length of a delivery run depends on the shape of the neighborhood, but it usually takes five-to-nine miles of riding to unload a full container of goods. The startup was boosted by a $5 million Series A funding round led by UBS Group early last year.
Another week, another new neighborhood for URB-E! Where is it?pic.twitter.com/VmLa2O1bNe

— URB-E (@URB-E) 1650992421
While bikes and containers are core to URB-E's platform, the company is also collecting logistics data every step along the way. With a custom software app that riders use to navigate and deliver packages, URB-E is actively mapping the infrastructure needs of neighborhood-scale electric delivery. As the startup has grown, it's gained insights into where to position charging stations and staging areas and how to efficiently execute deliveries.
That will help it support whatever electric contraptions may show up down the road as the delivery vehicles of the future, according to Jolley. "The vehicles can evolve over time, and we actually now have all of this infrastructure to support [them]," he said.
From Your Site Articles
Related Articles Around the Web
David Shultz
David Shultz is a freelance writer who lives in Santa Barbara, California. His writing has appeared in The Atlantic, Outside and Nautilus, among other publications.
06:00 AM | April 25, 2022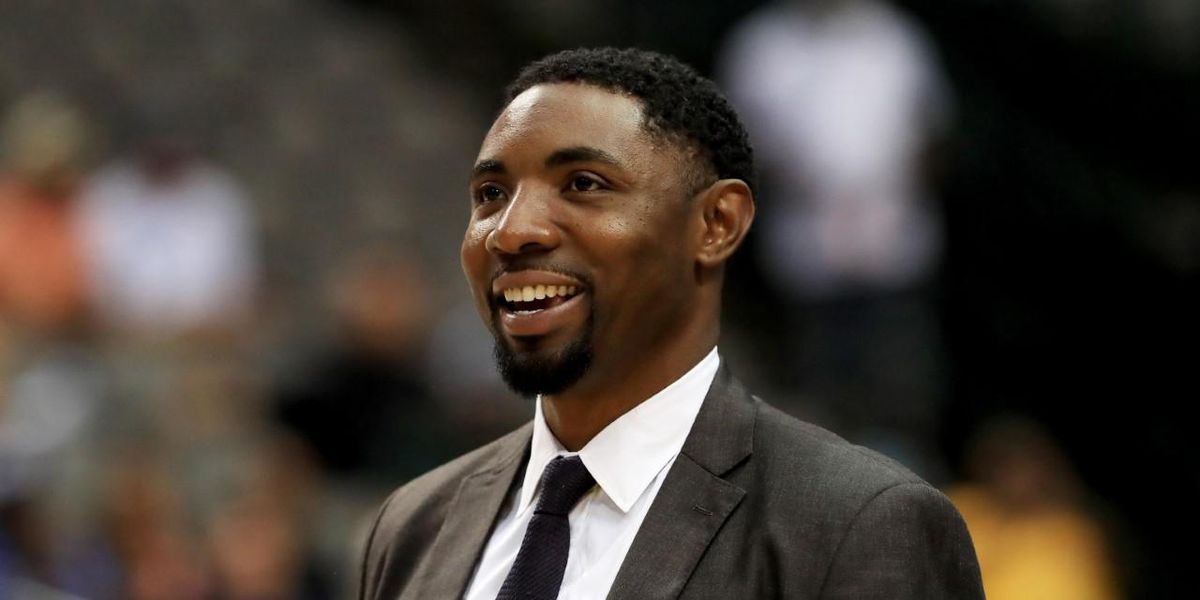 Photo provided by Mercury
Sports and entertainment startup Vaunt—which partners with athletes and artists to stream content, sell merchandise and offer NFTs—has raised $5 million in new funding, the company's co-founder and CEO, former NBA player Roger Mason Jr., told dot.LA.
Vaunt's Series A round saw participation from Elysian Park Ventures, the investment arm of the Los Angeles Dodgers' ownership group. Other investors included metaverse firm InfiniteWorld and True Culture Fund, as well as former New York Giants star Justin Tuck and Michele Roberts, the former executive director of the NBA Players Association.
Based in Miami, Vaunt produces "alternative sports competitions" and content such as a FIBA three-on-three basketball tournament and a beer-less pong league pitting rapper Post Malone against other celebrities. The company streams these competitions online, often incorporating sports betting elements into the presentation.
Vaunt is currently considering deals to air its content on traditional linear TV, Mason told dot.LA. It's also planning to take its intellectual property into the realm of NFTs, via non-fungible tokens that fans could buy to get front row seats or face-time with professional athletes.
"We're excited about the fact that we can really create some unique experiences around the NFTs, as well, with superstar athletes," he said.
Mason played 11 years in the NBA and served as deputy executive director of the NBA Players Association, the league's labor union. While negotiating collective bargaining agreements between players and team owners, he got a crash course in licensing rights for things like video games or trading cards.
"It was during that process that I realized there's a huge opportunity to monetize the rights of the players off the court," Mason noted.
He co-founded Vaunt in 2015 alongside Omari Ware, a startup and tech executive. The company, which has now raised $11 million to date, plans to use the new funds to grow its six-person team and stage upcoming sports competitions.
"We want to be the leader in alternative sports competitions in the world," Mason said.
Christian Hetrick
Christian Hetrick is dot.LA's Entertainment Tech Reporter. He was formerly a business reporter for the Philadelphia Inquirer and reported on New Jersey politics for the Observer and the Press of Atlantic City.