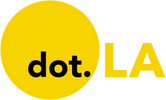 Get in the KNOW  
  on LA Startups & Tech  
X
Illustration by Ian Hurley
What Are LA's Hottest Startups of 2022? See Who VCs Picked in dot.LA's Annual Survey
Harri Weber
Harri is dot.LA's senior finance reporter. She previously worked for Gizmodo, Fast Company, VentureBeat and Flipboard. Find her on Twitter and send tips on L.A. startups and venture capital to harrison@dot.la.
05:00 AM | January 31, 2022
In Los Angeles—like the startup environment at large—venture funding and valuations skyrocketed in 2021, even as the coronavirus pandemic continued to surge and supply chain issues rattled the economy. The result was a startup ecosystem that continued to build on its momentum, with no shortage of companies raising private capital at billion-dollar-plus unicorn valuations.

---
In order to gauge the local startup scene and who's leading the proverbial pack, we asked more than 30 leading L.A.-based investors for their take on the hottest firms in the region. They responded with more than two dozen venture-backed companies; three startups, in particular, rose above the rest as repeat nominees, while we've organized the rest by their amount of capital raised as of January, according to data from PitchBook. (We also asked VCs not to pick any of their own portfolio companies, and vetted the list to ensure they stuck to that rule.)
Without further ado, here are the 26 L.A. startups that VCs have their eyes on in 2022.
Harri Weber
Harri is dot.LA's senior finance reporter. She previously worked for Gizmodo, Fast Company, VentureBeat and Flipboard. Find her on Twitter and send tips on L.A. startups and venture capital to harrison@dot.la.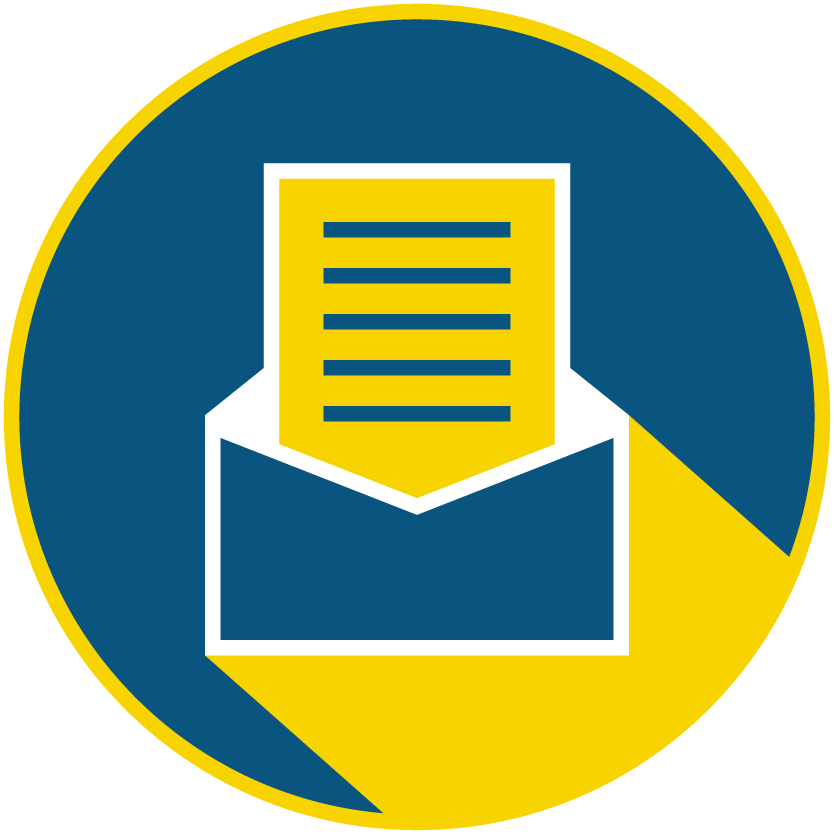 Subscribe to our newsletter to catch every headline.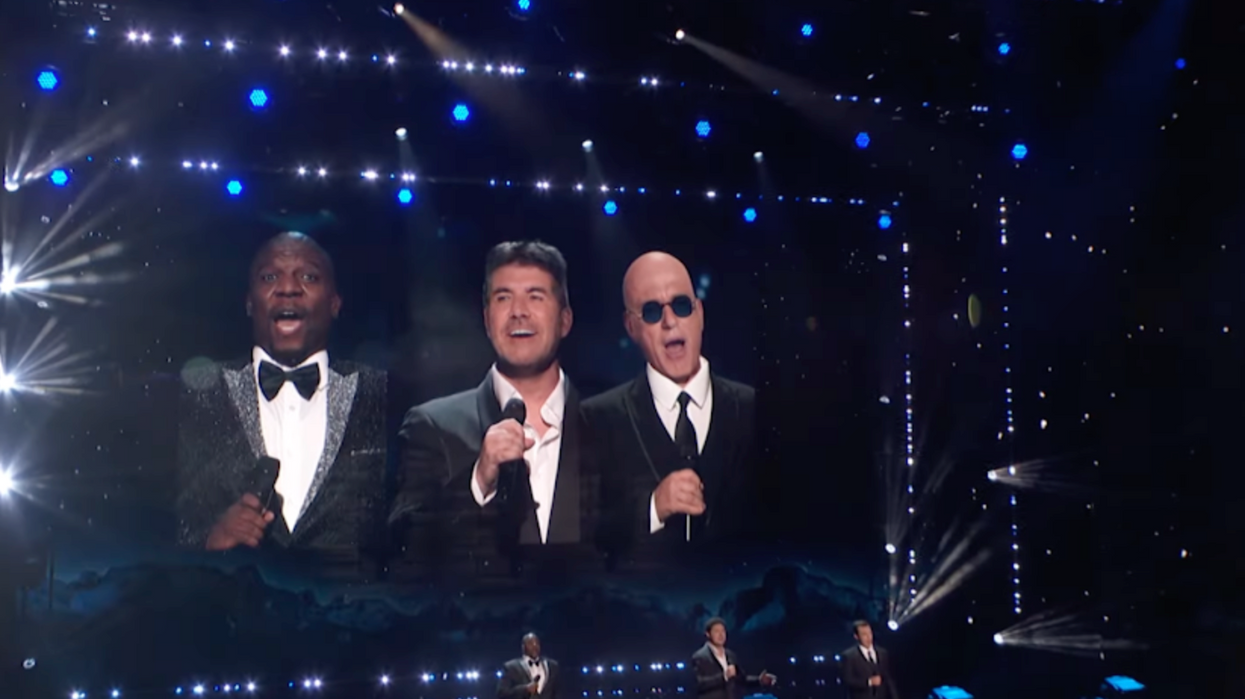 Courtesy of America's Got Talent
The Palisades Village is a 125,000-square feet outdoor shopping center designed to look like a luxurious resort town in a Bond movie. The pathways are cobblestone. The lights are outfitted to look like gas lamps. Every restaurant serves Italian food.

Rick Caruso, L.A. mayoral candidate and the architect behind the project and myriad other "faux-Italian" shopping centers, is well known for this sort of architectural theme: Cloning the riviera for the American imagination. But Tom Graham, the CEO of Metaphysic, an artificial intelligence company creating synthetically generated versions of real people, is unimpressed.
"This place is weird," he says, pointing to a patch of grass with a sign that says "Don't Walk on the Grass." "Why can't you walk on the grass?"
Graham is temporarily in Los Angeles along with Chris Umé — a VFX artist and the founder of Metaphysic. They're getting ready for "America's Got Talent" semifinals. Last month they wowed the judges with their hyperreal Simon Cowell avatar who sang Chicago's "You're the Inspiration" live on air.
Colloquially this type of content is better known as deepfakes. But, Graham says, what they're developing at Metaphysic, "is sort of beyond." Take, for example, their work with Miles Fisher — the most famous deepfake actor the world has ever known. Fisher is a Tom Cruise impersonator and the face behind @deeptomcruise. By now, you've probably seen Fisher as Cruise jumping over Keegan-Michael Key. Realizing there's bubblegum inside a lollipop. And putting his arms around Paris Hilton.
To achieve this hyperreal effect, Metaphysic uses a neural network that's patterned after the human brain. In the simplest terms, their technology processes data via an adaptive computing system that improves continuously. In the case of @deeptomcruise, this network inputs every image of Tom Cruise to output his every expression. His every wrinkle. The way Cruise's eyebrows furl when he talks.
Again, the concept of deepfakes is hardly a new one. But Ume's fakes aren't typical. When I first saw one, it took more than a few Google searches to convince my brain that the real Tom Cruise has never wrapped his arms around Paris Hilton. And that he's not actually on TikTok.
With millions of views, an appearance on 60 Minutes and featured in every publication from Vice to Today, the ersatz Tom Cruise is the face of Metaphysic's technological capabilities. The computational magic trick, however, is also just the tip of the iceberg.
Metaphysic's ultimate vision is to create a metaverse "so real that if after a month you tried to distinguish between the memories you made in the digital world you wouldn't be able to distinguish them from the physical one," says Graham. In short, he adds, "we want to make the content more important than the format."
But here at the frontier of artificial intelligence, there's a shadow following the deep-learning robot. Most notoriously, is the issue of deepfake porn. Reddit has already had to ban two different synthetic media subreddits (the most recent ban was instituted this past June) according to Unite.AI because so many "People kept requesting deepfake porn."
"I think the most fundamental problem of the misuse of AI-generated synthetic media is the erosion of the public's trust in all online media," says Siwei Lyu, director of University of Buffalo's Media Forensic Lab and the founding co-director of the university's Center for Information Integrity (CII). "By creating illusions of an individual's presence and activities that did not occur in reality, deepfakes can cause actual harm when they are weaponized."

For instance, Lyu says, "a fake video showing a politician engaged in inappropriate activity" could sway an election. Or, he adds, "a falsified audio recording of a high-level executive commenting on her company's financial situation could send the stock market awry."

As such, says Wael Abd-Almageed, a research director at USC's Information Sciences Institute, "if we want to continue to use artificial intelligence to create synthetic content, which is a fact of life, at least we need to create a signature or watermark to identify that the data is fake."
Graham says Metaphysic has every intention of "bringing awareness to these issues." But, he adds, "the technology is moving forward either way."
Graham insists, that the issues around hyperreal, AI-generated content is a concern held primarily by people 60 or older who find themselves inside their social media feedback loop.
"We've looked at this," he says. "And people who use words like 'fear,' 'scared,' 'future,' are all older people who share news clips about deepfakes on Facebook. Most people under the age of 40 have a very different understanding of this stuff. Millennials and Gen Z can really see its potential."
To be clear, so does Lyu.
"For instance, used in the movie and advertisement industry, these technologies can lead to a significant reduction in cost and improved flexibility," he says. Or, he adds, "to create multilingual versions of the same video."
Metaphysic is not making any money from their deepfake Tom Cruise videos, but the technology they're developing is key to the soon-to-be $824 billion industry they're a part of. For now, Umé says his interest in hyperreal AI-generated content goes beyond the financial. His roadmap for Metaphysic is, more than anything, penned to Metaphysic's larger philosophy:
"If you perceive something to be real," says Graham. "Is it any less real?"
On a patch of grass on the outskirts of the Palisades Village, TikToker Larsen Thompson begins teaching Fisher the moves for the early summer viral dance "Jiggle Jiggle." This is the first of four @deepTom videos that the crew will shoot today. Later, Fisher will sample some ice cream. Then he'll flirt with a Russian influencer before singing with pop-music singer-songwriter Dudley Alexander.
Of course, the version of each performance you'll see will not feature Fisher at all. You'll only see Tom Cruise.
Fisher, a natural performer, picks up the TikTok dance quickly. Umé begins filming the action with his iPhone. Meanwhile Graham is busy managing the interests of one of Metaphysic's AI-generated avatars that's scheduled to appear in "America's Got Talent."
The team makes it all look easy. But Umé and Graham insist that developing their hyperreal content takes a lot of work.
Applying Tom Cruise's face onto Fisher's, Umé says, "is more than just pushing a button." To that end, Umé describes the technology the way a 19th-century pictorialist might have: weaving his AI-generated content from a scientific to an expressive medium.
According to Graham, this approach distinguishes Umé from the growing number of people working in synthetic media.
"Chris is a perfectionist," Graham says, adding that although "there are nine or 10 companies in the synthetic media space, no one possesses the same level of attention to detail as Chris."
Ironically then, it's Umé's human touch that separates his model from face-swapping apps like Reface. And web-based platforms for creating videos with AI avatars and voices like Synthesia.
Ultimately, Umé says, his goal is to create such an immersive experience that he's personally able to sit at his kitchen table and have breakfast with his grandmother who lives halfway across the world and to really feel like she's right there with him, in the room.
Adding, "I want to be able to save that memory and share it with my grandkids."
Simon, Terry, and Howie Sing "Nessun Dorma" on Stage?! Metaphysic Will Stun You | AGT 2022
Andrew Fiouzi
Andrew Fiouzi is a freelance writer. He was previously a features writer at MEL Magazine where he covered masculinity, tech and true crime. His work has been featured in the Los Angeles Times, Long Reads and Vice, among other publications.
03:30 PM | October 11, 2022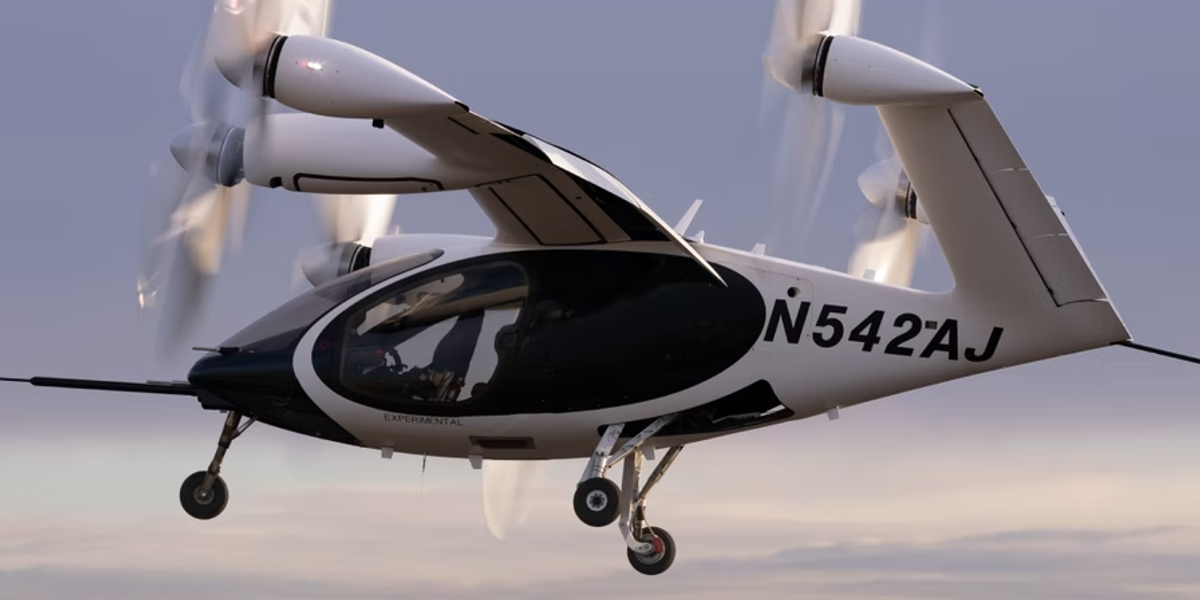 Photo courtesy of Joby Aviation
Delta Airlines invested $60 million in Santa Cruz-based electric aircraft startup Joby Aviation Tuesday as the major airline begins to seriously consider using electric air taxis as a way to shuttle people to and from their airport destinations.
The deal sees Delta investing $60 million in exchange for a 2% stake and a seat on Joby's board, but it could be worth much more.
Delta is dangling a golden carrot in front of the electric aircraft firm, and promised its investment could swell to a total $200 million if Joby hits certain "substantive milestones on the development and delivery of the service" – though it didn't specify what those milestones would be, and Joby and Delta didn't immediately return dot.LA's requests for comment.
Delta plans to integrate Joby's air taxi services into its network of services to give passengers access to short-range flights to and from city airports starting with Los Angeles and New York. Joby previously stated it plans to open air taxi travel to the public as soon as 2024, though it's unclear if that's exactly the same timeline Delta is targeting for its flights.
In May, Joby received certification from the Federal Aviation Administration (FAA) to begin its testing of commercial air taxi services, but currently holds only one of the three certifications it'd need to be sanctioned for widespread use (it still needs to certify its production and aircraft).
According to Joby, the Delta deal is mutually exclusive in the U.S. and U.K. for the first five years following Joby's commercial launch. This means neither party can seek alternate deals with competitors, a sign that Delta is certainly serious about exploring the air taxi space as part of its long-term business plans. Delta CEO Ed Bastian told reporters the deal is a good one for Delta, since it will rely on Joby to be the operator and figure out the tech, while all Delta has to do is cut checks, ready the airport infrastructure and, theoretically, wait for the cash to flow in.
Joby Aviation CEO JoeBen Bevirt told The Verge Tuesday that he predicted his service could drastically reduce friction in getting to the airport, claiming that a normally 50-minute trip from Manhattan to JFK International Airport outside Queens could be shaved down to just 10 minutes with one of Joby's air taxis. This is partly because Joby's aircrafts are designed for electric, vertical takeoff and landing (nicknamed eVTOL), which means they don't need a full runway.
"Delta has invested billions of dollars in airport infrastructure and has really deep and important relationships with the airports in both New York and L.A.," Bevirt told TechCrunch.
Still, Delta isn't the first household name to back Joby since its launch in 2009 – the company also received investments from Toyota and has a deal with Uber. Uber first invested $50 million in Joby's Series C round in January 2020 and contributed another $75 million in December 2020. Joby also bought Uber Elevate, Uber's floundering attempt at an air taxi service launched in 2016, which didn't work out. Joby said it had plans to revamp it, with the goal to "integrate their respective services into each other's apps, enabling seamless integration between ground and air travel for future customers."
In September, as part of a similar arrangement, United Airlines announced that it invested $15 million in Brazilian startup Eve Air Mobility, and also placed an order for 200 of Eve's electric air taxis.
As such, Joby faces stiff competition in the burgeoning air taxi industry. One such, well-funded startup in California is San Francisco-based Archer Aviation. The Joby competitor is also backed by United Airlines, which paid $1 billion to order 200 of its aircraft last year.
Like Joby, which went public on the New York Stock Exchange through a blank-check merger last August at a $4.5 billion valuation, Archer Aviation was on a similar track and went public last July. But Joby's SPAC deal was criticized by some, including analysts at Bleecker Street Capital, a hedge fund, which argued in a lengthy report that Joby was over-inflating its ability to produce enough aircraft to hit its 2024 targets.
"Unfortunately, as much as we hate traffic, we believe Joby has severely overstated what it can do," the report noted. "We believe Joby is publicly overstating how many planes it can produce… We believe the project will be massively delayed and miss timelines by years."
Nonetheless, shares of Joby Aviation jumped by as much as 16% after the Tuesday announcement. Tuesday to as much as 16%. The stock closed the day up roughly 8% to about $4 per share.
Samson Amore
Samson Amore is a reporter for dot.LA. He holds a degree in journalism from Emerson College and previously covered technology and entertainment for TheWrap and reported on the SoCal startup scene for the Los Angeles Business Journal. Send tips or pitches to samsonamore@dot.la and find him on Twitter @Samsonamore.