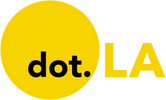 Get in the KNOW  
  on LA Startups & Tech  
X
We're Talking About Self-Driving Cars the Wrong Way
David Shultz
David Shultz reports on clean technology and electric vehicles, among other industries, for dot.LA. His writing has appeared in The Atlantic, Outside, Nautilus and many other publications.
courtesy of Waymo
In 2013, one of my first assignments in graduate school was to read an article in The New Yorker about Google's new autonomous car. Back then it sounded like autonomous vehicle (AV) technology was just around the corner—that we stood on the precipice of some new golden era in transportation where cars would form fuel-efficient caravans on highways and parents could send those cars to pick the kids up at school without having to leave the office early. People with disabilities would have access to new levels of personal freedom. Traffic accidents would be a thing of the past.
---
Now, a full decade later, exactly none of those things have come to pass, and in the process autonomous vehicles have become emblematic of the tech companies' tendency to over-promise and under-deliver. "Self-driving cars have been one year away for ten years," the joke goes.
And no company has felt this scorn more directly than Tesla. The electric vehicle giant has endured a series of high profile missteps related to its autonomous technology, and CEO Elon Musk has been extremelyincorrect about the timeline for its implementation. Last week Tesla announced a recall of 363,000 vehicles due to issues with its full self-driving software, which, despite its name, does not even offer full self-driving.
This is all to say that it was not without some trepidation that I decided to accept an invitation earlier this month to a ride in Waymo's autonomous vehicle. Waymo began as the "Google Self-Driving Car Project" in 2009–four years before I'd read the New Yorker Story. The company changed its name and became a subsidiary of Alphabet Inc (Google's parent company) in December 2016. Waymo is headquartered in Mountain View, CA, which would ordinarily put it outside the watchful purview of dot.LA, but the self-driving start up is setting up shop in Santa Monica.
I meet Waymo Communications Manager Sandy Karp and product manager Vishay Nihalani a few miles from the Pacific Ocean at Virginia Avenue Park around 10am. They're standing outside a white Jaguar E-PACE equipped with an ostentatious array of cameras, lidars, and radars. Our plan is to have the car drive us to a donut shop on Wilshire Blvd, get a donut, rendez-vous with the car again, and instruct it to chauffeur us back to the park.
The trip begins with the press of a button on a touch screen on the back of the center console. The elephant in the room (or in this case the car), is that there's actually a person in the driver's seat. Lindsay Alara, an Autonomous Specialist for Waymo, keeps her fingertips lightly in contact with the steering wheel and her feet waiting near the pedals just in case the vehicle does something it shouldn't.
In Arizona, Waymo has been running its fully autonomous ride hailing operation with no human present in the car since as early as 2020. But California's stricter regulatory environment means that her job is safe here, for now.. Waymo is applying for the necessary permits to move the system to fully autonomous, but the process is likely to take months, says Nihalani. The company is spending that time training and validating its AI in new neighborhoods.
"We've expanded in the cities that we're operating in," says Nihalani. "In San Francisco we're driving 24/7; in downtown Phoenix we're driving 24/7. We're driving an increasing set of road speeds, weather conditions, so on and so forth," says Nihalani. With its primary education complete in Arizona, Nihalani says the AI is picking up the subtleties driving in Los Angeles and San Francisco quite quickly. "That's something that we're really excited by, I think it's what's enabling an acceleration of momentum, which may have been different than what we've seen in the past few years."
Waymo's city-by-city, street-by-street approach to autonomous driving illuminates a paradigm shift in the way we need to think about the technology, says, Alex Bayen, a transportation and systems engineer at Berkeley. Autonomous driving will probably never be something that's "solved" all at once, but rather something that develops over time. "I think the right way to look at things is that every year there are more and more use cases where an increased level of automation has become a reality," says Bayen. "Every company which is trying to grab some real estate in this new technological world, what they're doing is they're trying new use cases. Autonomous vehicles are not going to go everywhere initially, and they are not going to be there all the time. They are only going to operate in specific conditions."
As that envelope of use cases pushes outward, Bayen and other researchers say now is the time to talk about how autonomous vehicles should be regulated. As easy as it is to imagine the benefits of driverless cars, it's equally easy to imagine the potential for pitfalls.
Ride sharing services, in general, have been shown to increase traffic and congestion in cities. So the potential for fleets of unoccupied "ghost cars" to exacerbate Los Angeles' already abhorrent traffic conditions should be a real concern for policy makers today. Likewise, for private owners, it may prove cheaper to send a vehicle back home during the work day rather than pay for parking at the office. Or the convenience of autonomous vehicles may make it tempting for parents to use one to chauffeur their kids to school rather than have them take the bus. All of these scenarios would worsen traffic and increase emissions–even if the cars are electric. In one study, researchers at the University of Washington found that AVs could either cut our greenhouse gas emissions roughly in half or double them, depending on how the technology is implemented.
"There's a potential for real net positive, if we get leaders in the public sector and the private sector to work together to ameliorate some of those known problems that we suspect will happen," says Ben Clark, a professor of public administration planning, public policy and management at the University of Oregon. "We don't want to be in the same position as we were when Uber came to town and we were very reactive."
According to Clark, state governments should be thinking about how to tax or charge for miles driven by unoccupied vehicles and how to incentivize sharing individual vehicles between multiple people, families, or groups. As the use case envelope for autonomous vehicles expands, the model for car ownership may have to change in order for us to actually reap the benefits. The never ending delays to autonomous vehicles may be frustrating or amusing to consumers, but they also should be giving policy makers ample time to see these issues coming. "It's actually an invitation to elected officials to look at this and figure out how to not have a jungle, but how to have a well organized garden where things work properly," says Bayen.
On our donut run, the vehicle moves cautiously and smoothly; it navigates streets lined with parked cars and turns with poor visibility. It identifies and avoids construction cones. It deftly changes lanes and passes unloading trucks.
Riding in an autonomous vehicle invites you to see the streets with fresh eyes, and suddenly it becomes easy to see why the technology has taken so much longer to arrive than we might've expected. Our roads are littered with "edge-case" obstacles. Other drivers don't always follow the exact rule of law; people go out of turn at 4-way stops; cyclists filter through traffic at red lights, pedestrians jaywalk; emergency vehicles trump all the rules. "The California Stop is a real thing," jokes Nihalani.
Still, none of that explains one strange moment as we cross over the 10 freeway where the car begins to slow down as we approach a greenlight even though there's no obvious sign of danger or obstacle in our path. I instinctively look over my shoulder to see if someone is going to rear end us, but the moment passes quickly and the car–for whatever reason–decides the way forward is safe once more. While Alara never has to intervene, it's a small reminder that the technology is still on its way.
Are we there yet? We'll get there when we get there.
David Shultz
David Shultz reports on clean technology and electric vehicles, among other industries, for dot.LA. His writing has appeared in The Atlantic, Outside, Nautilus and many other publications.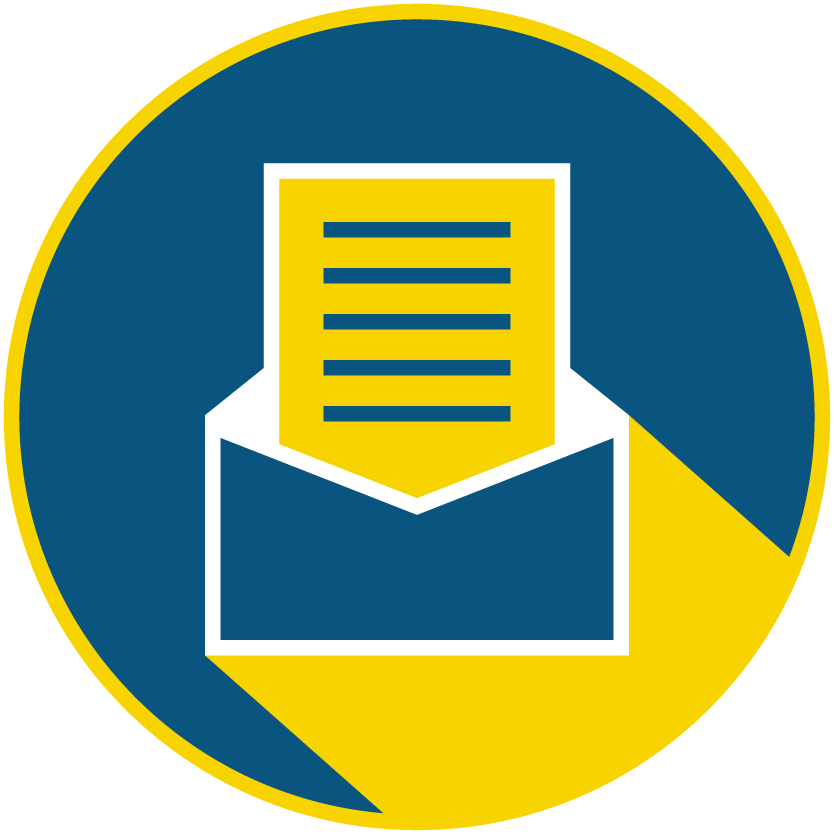 Subscribe to our newsletter to catch every headline.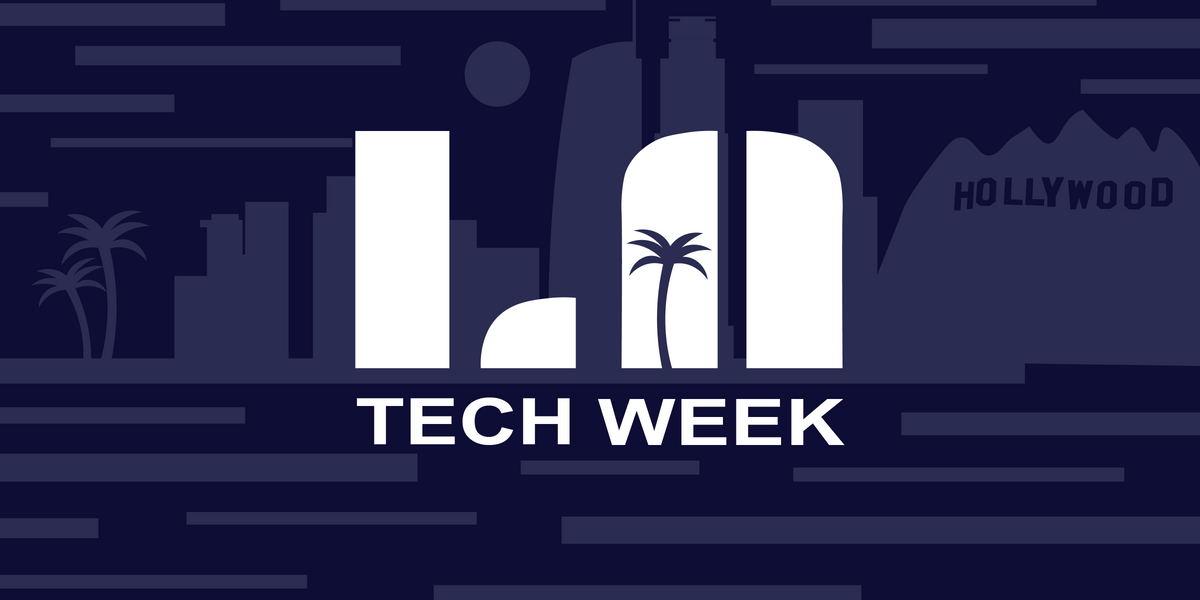 Evan Xie
L.A. Tech Week has brought venture capitalists, founders and entrepreneurs from around the world to the California coast. With so many tech nerds in one place, it's easy to laugh, joke and reminisce about the future of tech in SoCal.
Here's what people are saying about the fifth day of L.A. Tech Week on social:
Samson Amore
Samson Amore is a reporter for dot.LA. He holds a degree in journalism from Emerson College. Send tips or pitches to samsonamore@dot.la and find him on Twitter @Samsonamore.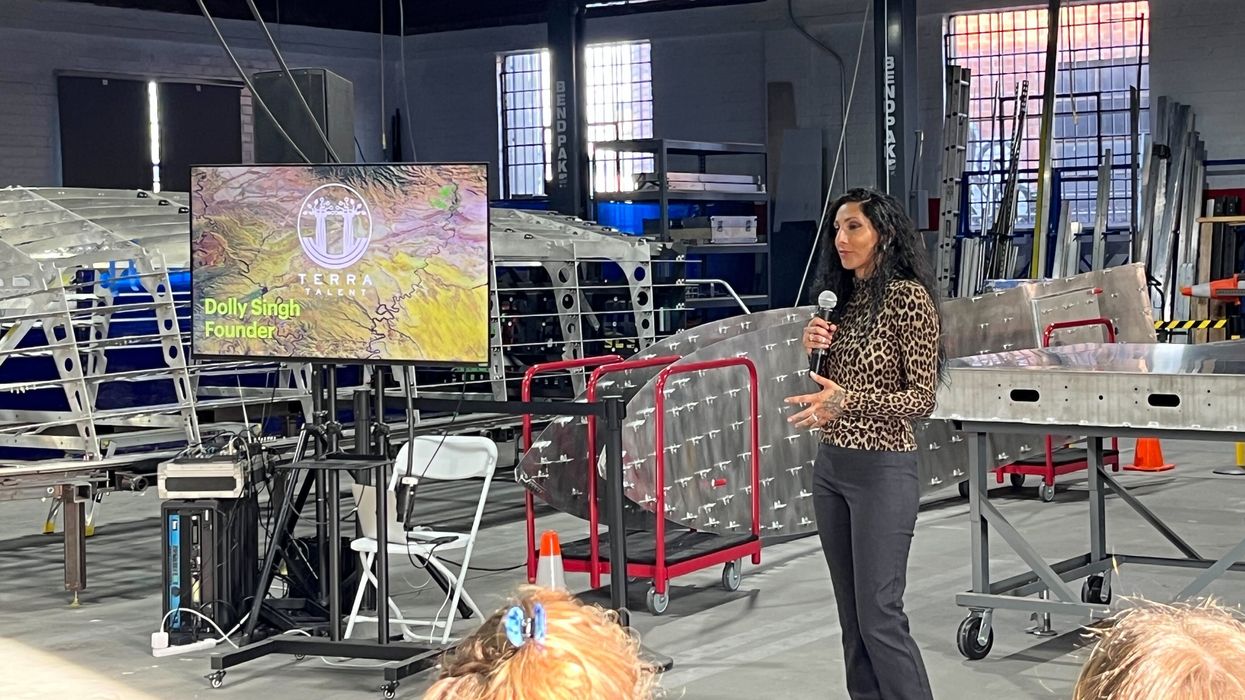 Samson Amore
At Lowercarbon Capital's LA Tech Week event Thursday, the synergy between the region's aerospace industry and greentech startups was clear.
The event sponsored by Lowercarbon, Climate Draft (and the defunct Silicon Valley Bank's Climate Technology & Sustainability team) brought together a handful of local startups in Hawthorne not far from LAX, and many of the companies shared DNA with arguably the region's most famous tech resident: SpaceX.
Here's a look at the greentech startups that pitched during the Tech Week event, and how they think what they're building could help solve the climate crisis.
Arbor: Based in El Segundo, this year-old startup is working to convert organic waste into energy and fresh water. At the same time, it also uses biomass carbon removal and storage to remove carbon from the atmosphere and sequester it in an attempt to avoid further damaging the earth's ozone layer. At the Tech Week event Thursday, Arbor CEO Brad Hartwig told a stunned crowd that Arbor aims to remove about five billion tons of organic waste from landfills and turn that into about 6 PWh, or a quarter of the global electricity need, each year. Hartwig is an alumni of SpaceX; he was a manufacturing engineer on the Crew Dragon engines from 2016-2018 and later a flight test engineer at Kitty Hawk.
Antora: Sunnyvale-based Antora Energy was founded in 2017, making it one of the oldest companies on the pitching block during the event. Backed by investors including the National Science Foundation and Los Angeles-based Overture VC, Antora has raised roughly $57 million to date, most recently a $50 million round last February. Chief operating officer Justin Briggs said Antora's goal is to modernize and popularize thermal energy storage using ultra-hot carbon. Massive heated carbon blocks can give off thermal energy, which Antora's proprietary batteries then absorb and store as energy. It's an ambitious goal, but one the world needs at scale to green its energy footprint. According to Briggs, "the biggest challenge is how can we turn back variable intermittent renewable electricity into something that's reliable and on demand, so we can use it to provide energy to everything we need."
Arc: Hosting the panel was Arc, an electric boating company that's gained surprising momentum, moving from design to delivering its first e-boats in just two years of existence. Founded in 2021, the company's already 70 employees strong and has already sold some of its first e-boats to customers willing to pay the luxury price tag, CTO Ryan Cook said Thursday. Cook said that to meet the power needs of a battery-powered speedboat, the Arc team designed the vehicle around the battery pack with the goal of it being competitive with gas boats when compared to range and cost of gas. But on the pricing side, it's not cheap. Arc's flagship vessel, the Arc One is expected to cost roughly $300,000. During the panel, Cook compared the boat to being "like an early Tesla Roadster." To date Arc Boats has raised just over $35 million, according to PitchBook, from investors including Kevin Durant, Will Smith and Sean "Diddy" Combs.
Clarity Technology: Carbon removal startup Clarity is based in LA and was founded by Yale graduate and CEO Glen Meyerowitz last year. Clarity is working to make "gigaton solutions for gigaton problems." Their aim? To remove up to 2,000 billion pounds of carbon from the atmosphere through direct air capture, a process which uses massive fans to move chemicals that capture CO2. But the challenge, Meyerowitz noted in his speech, is doing this at scale in a way that makes an actual dent in the planet's emissions while also efficiently using the electricity needed to do so. Meyerowitz spent nearly five years working as an engineer for SpaceX in Texas, and added he's looking to transfer those learnings into Clarity.
Parallel Systems: Based in Downtown LA's Arts District, this startup is building zero-emission rail vehicles that are capable of long-haul journeys otherwise done by a trucking company. The estimated $700 billion trucking industry, Parallel Systems CEO Matt Soule said, is ripe for an overhaul and could benefit from moving some of its goods off-road to electric railcars. According to Soule, Parallel's electric battery-powered rail vehicles use 25% of the energy a semi truck uses, and at a competitive cost. Funded in part by a February 2022 grant from the U.S. Department of Energy, Parallel Systems has raised about $57 million to date. Its most recent venture funding round was a $49 million Series A led by Santa Monica-based VC Anthos Capital. Local VCs including Riot Ventures and Santa Monica-based Embark Ventures are also backers of Parallel.
Terra Talent: Unlike the rest of the startups pitching at the Tech Week event, Terra Talent was focused on building teams rather than technology. Founder Dolly Singh worked at SpaceX, Oculus and Citadel as a headhunter, and now runs Terra, a talent and advisory firm that helps companies recruit top talent in the greentech space. But, she said, she's concerned that all the work these startups are doing won't matter unless we very quickly turn around the current trendlines. "Earth will shake us off like and she will do just fine in 10,000 years," she said. "It's our way of living, everything we love is actually here on earth… there's nothing I love on Mars," adding that she's hopeful the startups that pitched during the event will be instrumental in making sure the planet stays habitable for a little while longer.

Samson Amore
Samson Amore is a reporter for dot.LA. He holds a degree in journalism from Emerson College. Send tips or pitches to samsonamore@dot.la and find him on Twitter @Samsonamore.
https://twitter.com/samsonamore
samsonamore@dot.la
Decerry Donato
Decerry Donato is a reporter at dot.LA. Prior to that, she was an editorial fellow at the company. Decerry received her bachelor's degree in literary journalism from the University of California, Irvine. She continues to write stories to inform the community about issues or events that take place in the L.A. area. On the weekends, she can be found hiking in the Angeles National forest or sifting through racks at your local thrift store.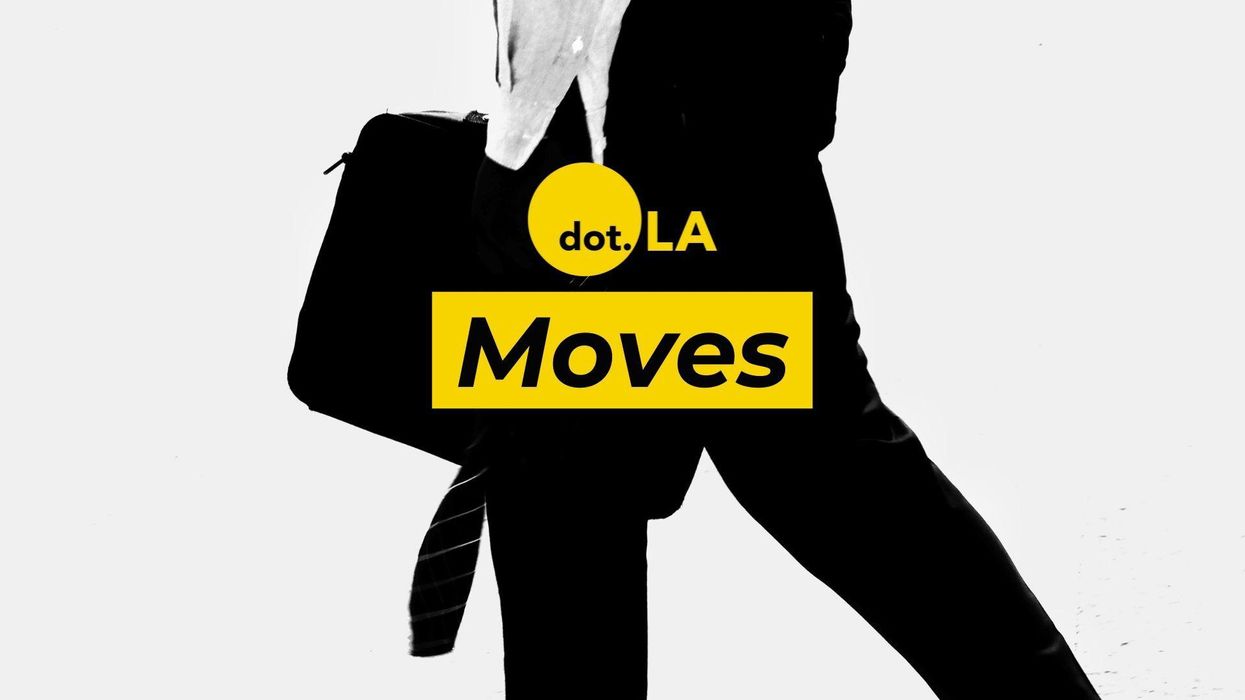 LA Tech 'Moves':
"Moves," our roundup of job changes in L.A. tech, is presented by Interchange.LA, dot.LA's recruiting and career platform connecting Southern California's most exciting companies with top tech talent. Create a free Interchange.LA profile here—and if you're looking for ways to supercharge your recruiting efforts, find out more about Interchange.LA's white-glove recruiting service by emailing Sharmineh O'Farrill Lewis (sharmineh@dot.la). Please send job changes and personnel moves to moves@dot.la.
***
LeaseLock, a lease insurance and financial technology provider for the rental housing industry named Janine Steiner Jovanovic as chief executive officer. Prior to this role, Steiner Jovanovic served as the former EVP of Asset Optimization at RealPage.
Esports platform PlayVS hired EverFi co-founder and seasoned business leader Jon Chapman as the company's chief executive officer.
Biotechnology company Visgenx appointed William Pedranti, J.D. as chief executive officer. Before joining, Mr. Pedranti was a partner with PENG Life Science Ventures.
Pressed Juicery, the leading cold-pressed juice and functional wellness brand welcomed Justin Nedelman as chief executive officer. His prior roles include chief real estate officer of FAT Brands Inc. and co-founder of Eureka! Restaurant Group.
Michael G. Vicari joined liquid biopsy company Nucleix as chief commercial officer. Vicari served as senior vice president of Sales at GRAIL, Inc.
Full-service performance marketing agency Allied Global Marketing promoted Erin Corbett to executive vice president of global partnership and marketing. Prior to joining Allied, Corbett's experience included senior marketing roles at Disney, Warner Bros. Studios, Harrah's Entertainment and Imagi Animation Studios.
Nuvve, a vehicle-to-grid technology company tapped student transportation and automotive sales and marketing executive David Bercik to lead the K-12 student transportation division.
From Your Site Articles
Related Articles Around the Web
Decerry Donato
Decerry Donato is a reporter at dot.LA. Prior to that, she was an editorial fellow at the company. Decerry received her bachelor's degree in literary journalism from the University of California, Irvine. She continues to write stories to inform the community about issues or events that take place in the L.A. area. On the weekends, she can be found hiking in the Angeles National forest or sifting through racks at your local thrift store.