jawhara tariq
This week's startup pitch showcase focused on female founders in honor of Women's History Month. The founders of OYA FEMTECH Apparel, ofthenight.club and Struct Club each gave five-minute pitches about their company, followed by advice from M13 Investor Jawhara Tariq and LDR Ventures Partners Co-Managing Director Maxine Kozler. The event was hosted by dot.LA's Chief Correspondent & Host and Head of Video Kelly O'Grady.
Startup Pitch Showcase: Female Founders feat. Oya Femtech Apparel, ofthenight.club and Struct Club

Featured Startups:
OYA FEMTECH Apparel According to women's health experts, the average legging makes women twice as likely to develop vaginal health issues. OYA is tackling this feminine health challenge head on by engineering leggings for women's health, style, functionality and comfort. Think: breathable, silky, leak absorbent, and curve shaping. OYA is on a mission to create technical clothes that support feminine health. OYA hopes to give all women more control over their health and create safe spaces to discuss feminine care.
ofthenight.club In the over-saturated market of subscription services, "Of The Night'' elevates the model of a "party-in-a-box." Founded by two female experiential producers, Of The Night embodies the magic of themed events and individually packages this magic for evenings spent inside. Since our debut, Of The Night has delivered 300+ party packages with 12 unique package themes; provided paid opportunities for out-of-work entertainers; spotlighted local brands and small businesses — many of whom lost their physical spaces during the pandemic — and raised over $5000 for nonprofits. Instead of mourning the loss of what we could no longer do, Of The Night's nationwide deliveries celebrate new and innovative ways of gathering.
Struct Club is a vibrant community of fitness instructors who craft impeccable workout plans to fierce playlists that drive peak workout efficiency, effectiveness and inspiration. Thousands of instructors worldwide come to Struct Club as their go-to platform to create and monetize playlist-driven workout plans. Spinning, running, HIIT and Sculpt enthusiasts looking to slay their fitness goals can find on-the-beat workouts to their favorite tunes in our app. Download Struct Club on the App Store today to access select workouts by our top featured instructors with matching music, integrating directly with your Spotify or Apple Music account.

About the Advisors: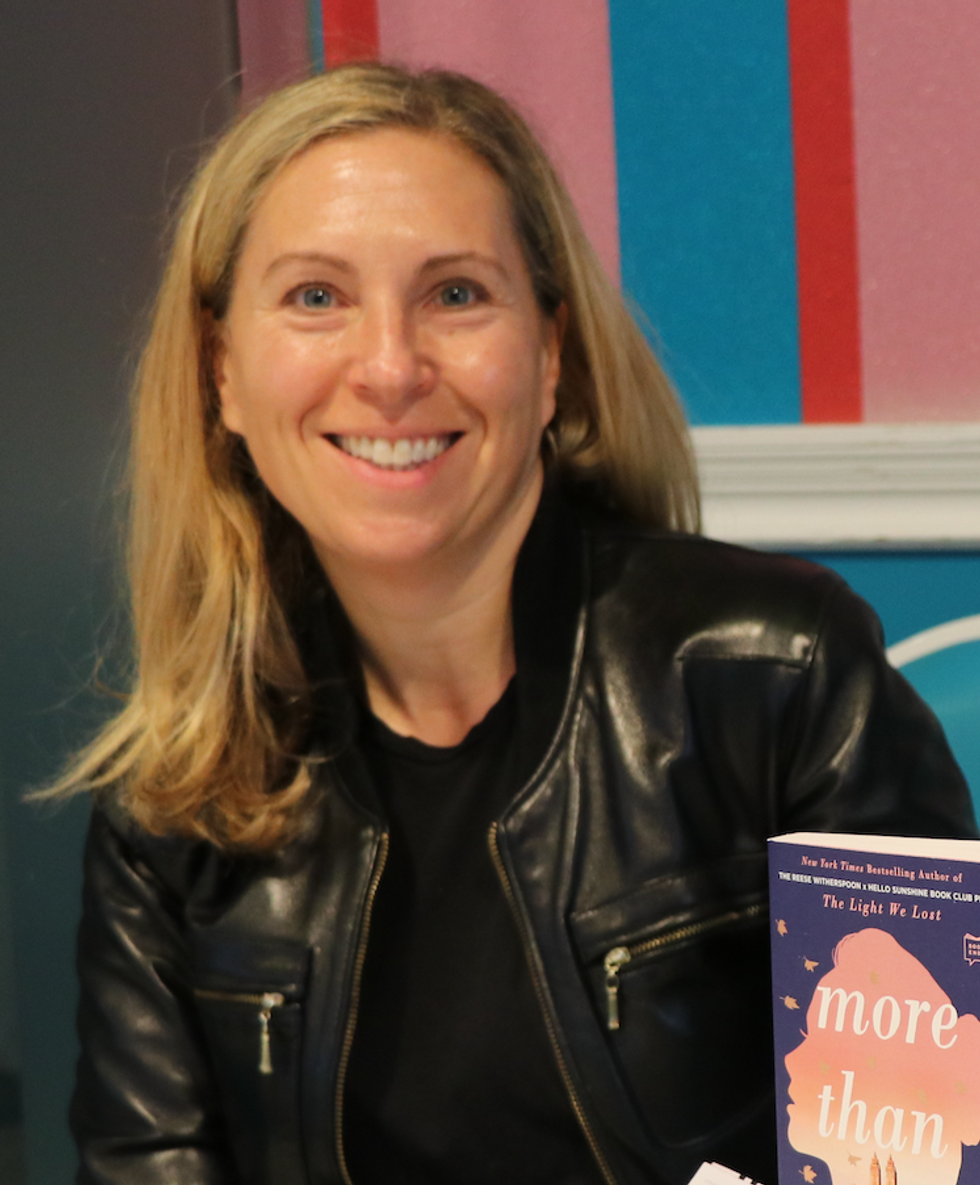 Maxine Kozler, co-managing director of LDR Ventures
Maxine Kozler, Co Managing Director of LDR Ventures 
Maxi is the Co-Managing Director of LDR Ventures, a Los Angeles based female led venture capital firm. Maxi's expertise includes: early stage capital raising, deal structuring and syndication, entertainment, intellectual property, licensing, branding, marketing and PR/social media. She invests in and advises founders at the angel and seed stages to grow their businesses from proof of concept stage to full use of their capitalization. Investments and Advisory roles include: Thrive Market, sweetgreen, Territory Foods, junzi kitchens, Shaka Tea, Sourse, Moku and Parachute Home.
Maxi also gives her time to the Center for Innovation & Entrepreneurship Advisory Council at Cal Poly University, as an Executive and VC in residence at the Hot House Incubator at Cal Poly, as a Pod Leader for Declare (fka Parity Partners) and as a mentor for SheWorx and the Black Girls Making Millions Academy founded by Mahisha Dillenger.
In addition to investing, Maxi spearheads events in LA, SF and NYC with other female investors to teach women how to invest at the Angel and Seed levels in order to address the funding disparity of capital that goes to Female Founders.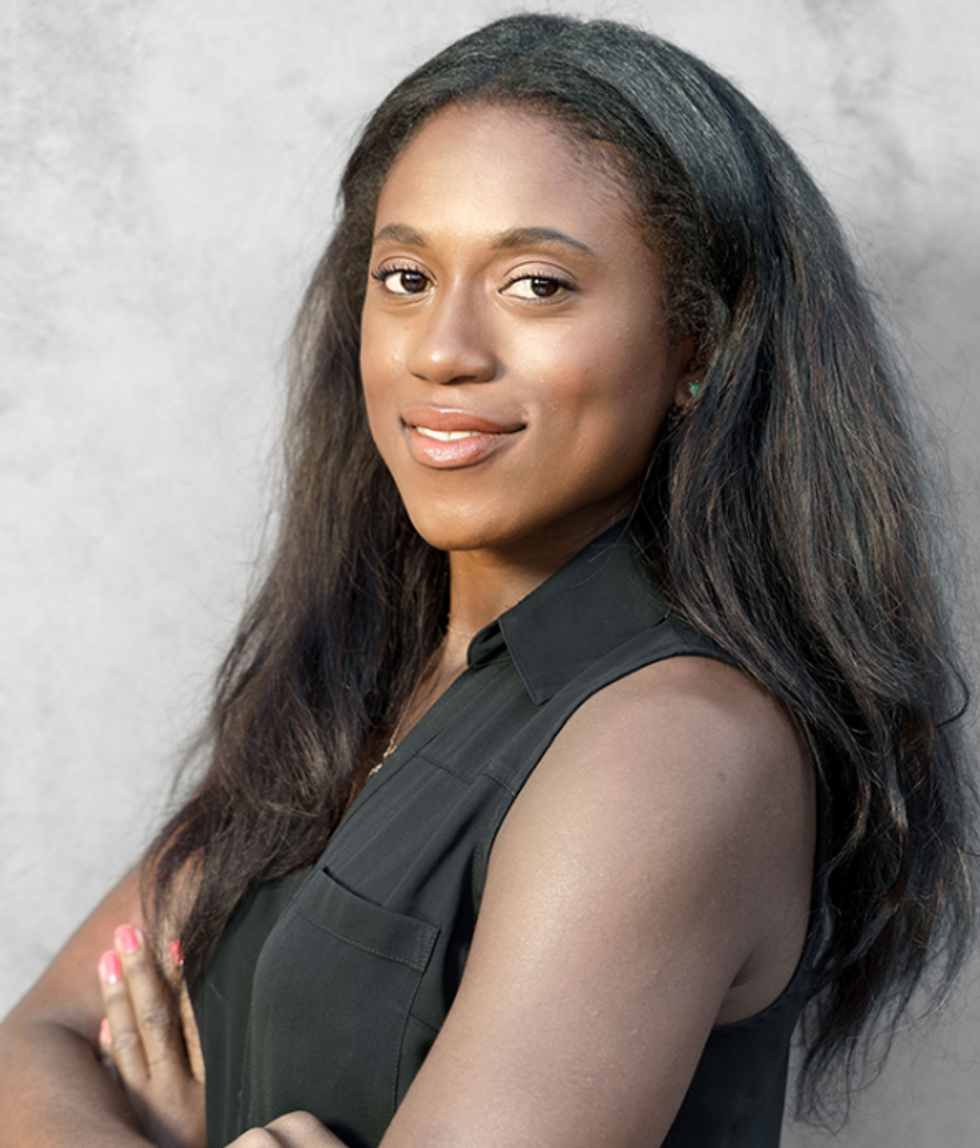 Jawhara Tariq, investor at M13
Jawhara Tariq, Investor at M13 
My path to venture was non-traditional. I began my career working in nonprofits and philanthropy, where I spent my days trying to understand the systems that affect the average American's access to the most basic necessities. I take these experiences with me as an investor at M13 and am looking for founders who are trying to change the world in ways that are equitable, accessible, and have effects on large populations.
Investors have a large responsibility. We are given the opportunity to support great ideas that have the potential to turn into paradigm shifts. I am looking for founders who are unstoppable forces; the entrepreneurs who have the audacity to dream up a world that looks, feels, and operates differently than the one we live in today.
M13 is about stars that shine brighter together. This is the perfect metaphor for the special community of investors, founders, and operators that have come together to build innovative solutions to some of the world's largest problems.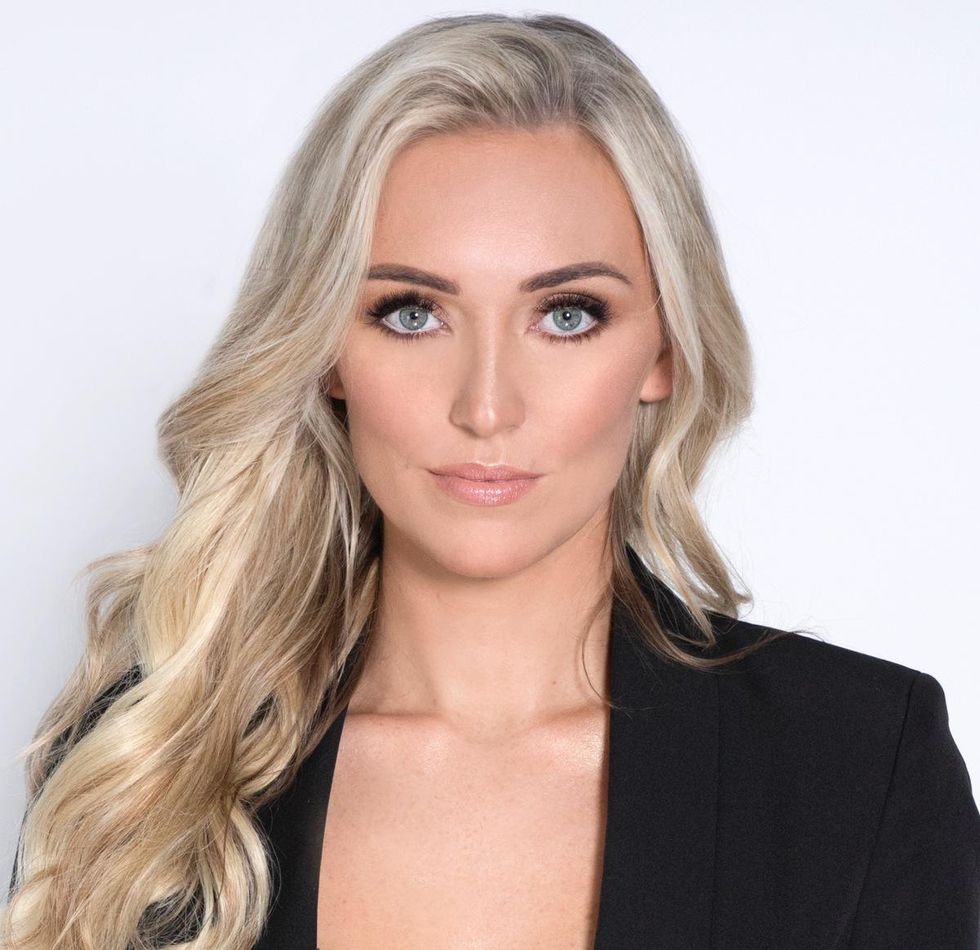 Kelly O'Grady, chief correspondent & host and head of video at dot.LA
Kelly O'Grady, Chief Correspondent & Host and Head of Video at dot.LA 
Kelly O'Grady is dot.LA's chief host & correspondent. Kelly serves as dot.LA's on-air talent, and is responsible for designing and executing all video efforts. A former management consultant for McKinsey, and TV reporter for NESN, she also served on Disney's Corporate Strategy team, focusing on M&A and the company's direct-to-consumer streaming efforts. Kelly holds a bachelor's degree from Harvard College and an MBA from Harvard Business School. A Boston native, Kelly spent a year as Miss Massachusetts USA, and can be found supporting her beloved Patriots every Sunday come football season.
Editor's note: This is the second in our series examining diversity in venture capital. Read the first and third stories in this series and sign up for our newsletter to get the latest updates.
Entrepreneurs usually fall over each other for the chance to meet with people like Kobie Fuller, a partner at Upfront Ventures, one of Los Angeles' oldest and most prestigious venture firms, and a former investor at Accel, one of Silicon Valley's most well-known early-stage firms.
But Fuller, who is black, had become used to being overlooked at parties and mistaken for junior-level staff.
"I have been at network events where people don't know who I am, they assumed I was a random moron," he said. "They treat you like you are not in the room or you are some wait staff."
Fuller said as his profile has risen, he's encountered fewer slights. But the experience is shared by other black venture capitalists who work in the mostly white, elite world of high-stakes capital, where there are few people of color.
The venture world, along with the rest of the United States, has been reckoning with the aftermath of the George Floyd killings and the deep inequities it exposed.
dot.LA talked to more than half a dozen black VCs, most in Southern California, that say they are constantly navigating the issue of race. The burden is often compounded by the fact that they are often the only black person in the room.
"Saying the same thing over and over again is exhausting, but I think what that represents is a bigger issue of feeling like you are the one that always has to do it," said Sydney Sykes, a co-founder of Blck VC and a former analyst at NEA who has been advocating to diversify the ranks inside firms.
"Think about walking into a boardroom. A black person walking into a boardroom is really going to notice they are the only black person in the room. The white person maybe will notice there's a black person in the room, but they will be like, 'oh, I don't see color' and they will feel pretty good about that."
"But the truth is we need to walk into every room and be aware when black people don't have a seat at the table," she said.
Earlier this week, the National Venture Capital Association announced a $5.5 million effort to add diversity to its ranks. The effort is an acknowledgment that venture, which fueled the modern tech industry by pouring boatloads of cash into aggressively growing startups, has failed to diversify. Only 3% of investors at firms NVCA surveyed are black, though most firms didn't reply to it, suggesting the true number may be much smaller.
That has consequences beyond venture firms and for the culture at large, as those dollars rarely trickle down into communities of color. To see the connection between venture and the wealth gap, Harvard professor Paul Gompers said you can turn to places like Silicon Valley where largely white founders and investors have quickly become millionaires and billionaires and exacerbated income inequality. Across the U.S., white families on average are ten times wealthier than black families, according to the Brookings Institute.
"Part of the reason these communities have seen the income gap grow is because they've not sufficiently been part of these two sectors," he said. "It doesn't explain everything, but certainly it is a contributor."
On one side are founders who raised $133 billion last year and often come from other entrepreneurial companies like Amazon or Google that have historically lacked diversity.
On the other side is the mostly white venture industry made up of around 1,300 funds that relies on personal networks which often don't extend beyond elite schools or the coasts.
Gompers adds the most successful venture funds tend to be self-replicating, attracting a top-flight but homogenous group of entrepreneurs who in turn make them more money.
Trying to crack into either world is tough.
Brentt Baltimore, an investor at Greycroft, said he broke into the industry largely because he found a mentor who helped him learn the unacknowledged code that exists.
"Somebody sat me down and helped me understand this game," he said. "There's a certain way that you move and shake here. That's not something you can learn online."
He and others like Sykes are trying to figure out how to make the industry more accessible for others.
"It's one thing to get in the door," he said. "It's another thing to build structure in the space."
Even when black investors are hired, there're often entrenched racial assumptions.
"When I am in the room, sometimes it's assumed I am the assistant," said Jawhara Tariq, an investor at Moonshots Capital. "I don't know if it's the racial angle or the gender or both."
It's happened enough times, she said, that she begins to question herself.
"It's not like the first person who has done it, but the tenth," she said. "It makes me start to feel like I shouldn't be there."
The cumulative effect of those situations is to place on her a mental burden that her colleagues don't carry. Crystal Clements, a clinical psychologist, said that being the only black person at a company is challenging. "There are common themes that tend to surface," she said. Some black people assimilate into white culture while others push toward perfectionism in order to overcome negative stereotypes. Others ignore the microaggressions, despite the sting believing the merit of their work is the most important metric of success.
But it doesn't erase the fact that some people just don't see black people as investors, a bias that isn't just shaken overnight.
Austin Clements, a partner at early stage venture firm OPV and the managing director at Grid110, said he has chosen to ignore much of those experiences.
"I don't live in a world where fairness is an option," he said. "I am certain that over the time in my professional career there are things that have made it difficult as an African American. I have put so little time in acknowledging those instances because that's what I expected."
But that milieu may ultimately hurt venture's bottom line.
Gompers, who looked at the performance of venture portfolios that had more diverse teams, found they achieved better returns than homogenous teams.
"The importance of diversity is all about making better decisions," he said. "If you all look the same and have the same experiences, you are gonna make the same mistakes."
That's been Fuller's operating assumption. Last year, he launched a social networking platform for black professionals, Valence, with the idea of building them more access and eventually more wealth.
The idea came to him after he was sought out — for the umpteenth time — by corporate ventures and others looking for black founders.
"People build their own personal network that mirrors who they are," he said. "People would say, 'Kobie, you're black. You must know some black people'."
"I would be lying if there wasn't a bit of tokenism," Fuller said. "But, diverse organizations do perform better."
Editor's note: This is the second in our series examining diversity in venture capital. Read the first and third stories in this series and sign up for our newsletter to get the latest updates.
Illustration by Candice Navi