grid110
From her home office in downtown, Miki Reynolds is trying to build an accelerator that looks like Los Angeles.
Reynolds, a tech and digital marketing veteran, founded the nonprofit Grid110 six years ago as an incubator for fashion tech brands. But she soon expanded to help a range of founders find their footing in L.A.'s tech and startup scene. Unlike most accelerators, it doesn't take equity in each company.
"There is no marching towards a demo day performance or presentation," Reynolds said of the 12-week virtual accelerator. "It's really allowing the founders themselves to describe what they're looking to accomplish. Then we try to see how we can help them get there."
Of the 200 companies she's put through the program, 70% are led by women and 70% by a founder of color. Following her mission also means expanding the industry's scope beyond Santa Monica and Venice, the once-default hubs for new companies and investors.
Grid110 runs three to four programs each year. The 15 startups chosen for this round represent a range of industries. Among them is the San Pedro-based biotech company Spira, which uses gene editing on algae to make food dyes and Folkicks, an online marketplace of shoes and clothing for Mexican folk dancers.
Founders in the accelerator hail from across the city from Highland Park to Culver City.
And, Reynolds said, her accelerator is one that "better reflects the city of Los Angeles and the world that we know it as."
"We recognized that most of the community and the events and co-working spaces — even the venture community — were largely centered on the Westside," she said.
Here is a look at Grid110's 21st cohort: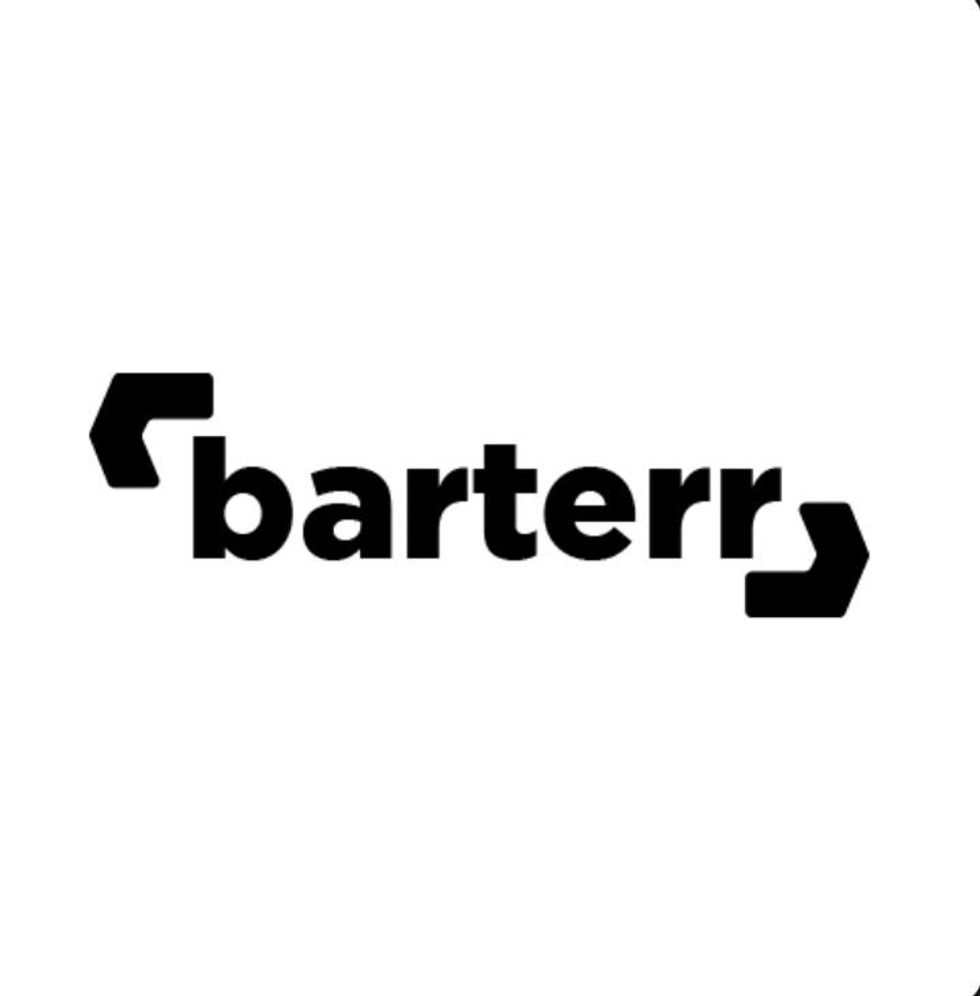 Barterr
Barterr wants to make sneaker trading safer, easier and fairer.
The company acts as a middleman between two users hoping to trade shoes. After agreeing on a trade, users send the shoes to Barterr, which then uses a third-party to authenticate each shoe before sending the shoes to their new owners.
Founder Terrence Whaley told dot.LA that many shoe collectors want to trade their shoes through local Facebook groups or other sneaker forums, but are dissuaded either because they don't know how or receive poor offers.
Barterr hopes to set itself apart from a crowded sneaker marketplace industry with its algorithm to help users identify fair trades, he said.
"People don't know what equal value is," he said. "We want to basically be the single source of truth for what an equal and fair value trade is."
The company currently offers a desktop app, and plans to release IOS and Android apps within the year.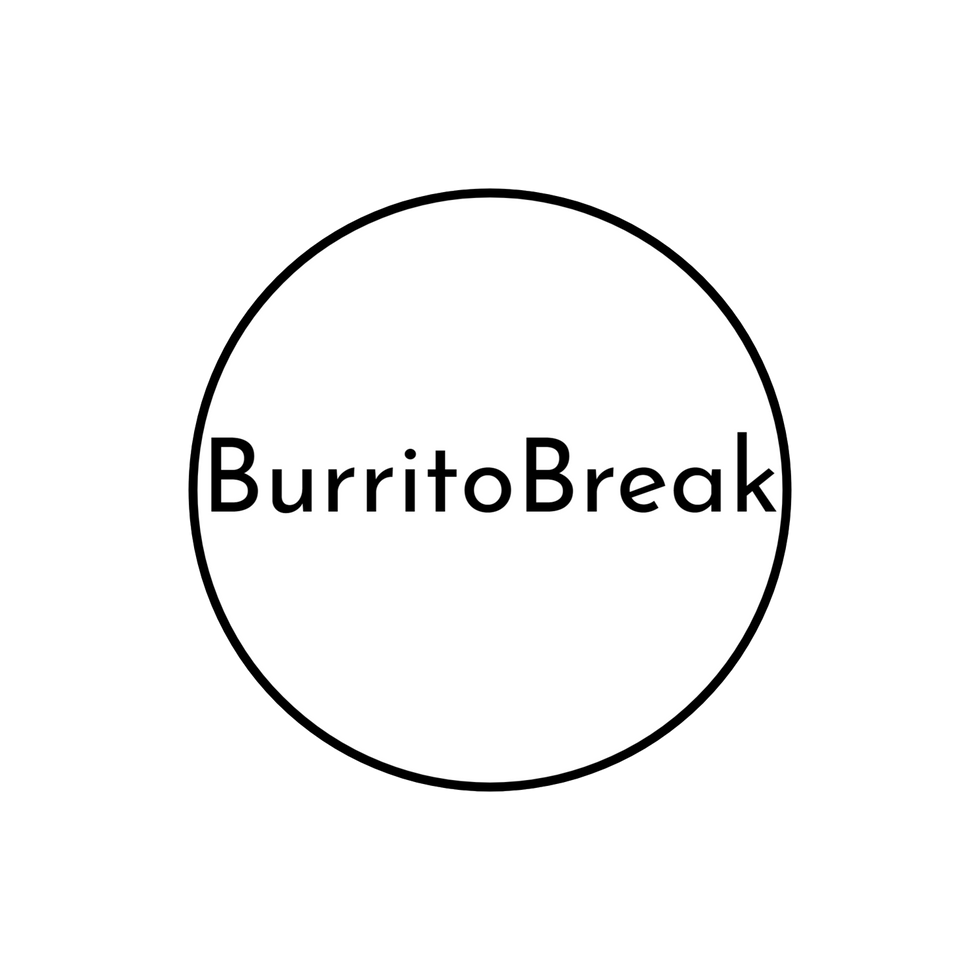 BurritoBreak
Founded by Claudia Barrera and Laura Barrera, two sisters born in Los Angeles and raised in Mexico, BurritoBreak sells small, grab-and-go $2 burritos targeted to both essential workers and office workers in Downtown LA.
The company, which has one brick-and-mortar location and two sidewalk vending locations, was inspired by the food stands the two saw in Mexico that sold food that was both affordable and fresh.
"That's something that was missing here," Claudia Barrera told dot.LA. "And I feel like it's missing all around the country."

Dirty Cookie
Founded by Shahira Marei, Dirty Cookie makes edible shot glasses made out of cookies. The glasses, lined with an interior layer of chocolate, are meant to hold any liquid, from milk to alcohol.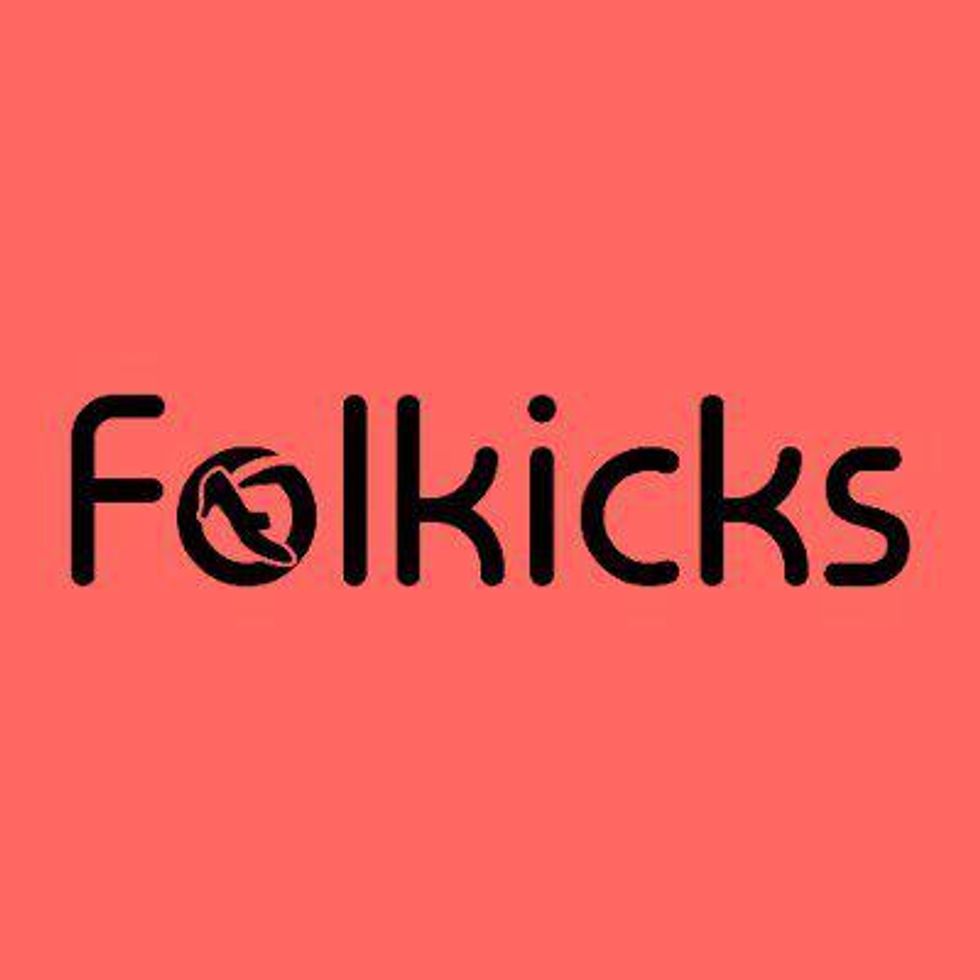 Folkicks
Folkicks wants to help Mexican-Americans who perform Folklorico, traditional Mexican folk dances, reconnect with their Mexican roots. Founded by Rafael Valero, the company sells made-in-Mexican footwear and dancewear to Folklorio dancers in the U.S.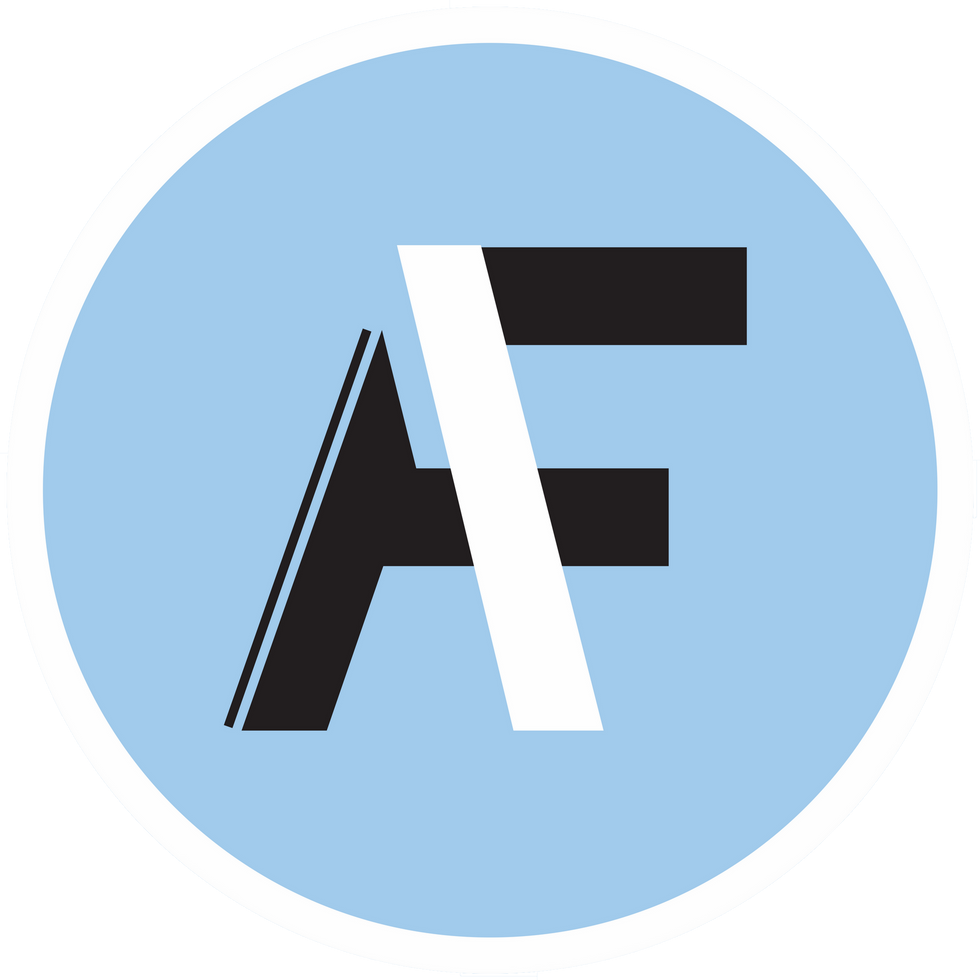 FYBRAA
South Gate-based FYBRAA aims to prevent clothes from reaching the landfill. Founded by Erica Dwerlkotte, the company picks up unwanted clothes for a $5 fee and either resells the clothes on Poshmark or repurposes the clothes as fabric.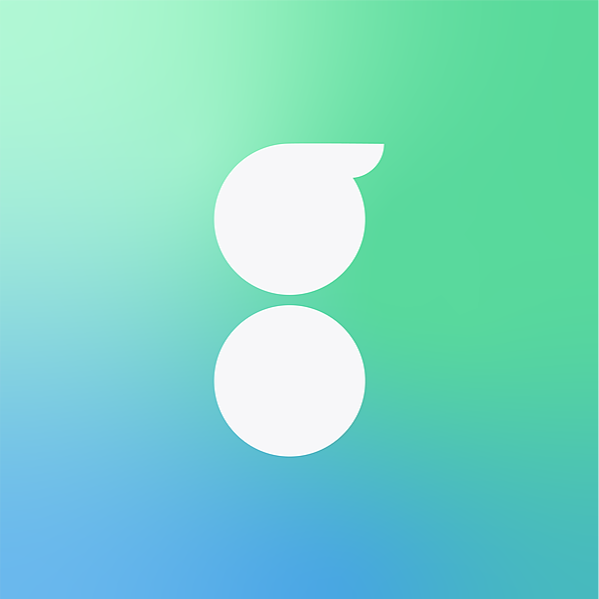 Gthr
Founded by Noah Wossen and Trevor Brown, Gthr is a social media network aimed at cyclists. The company's IOS app lets cyclists find riding partners with similar riding habits, message other riders in the area, post photos and log rides.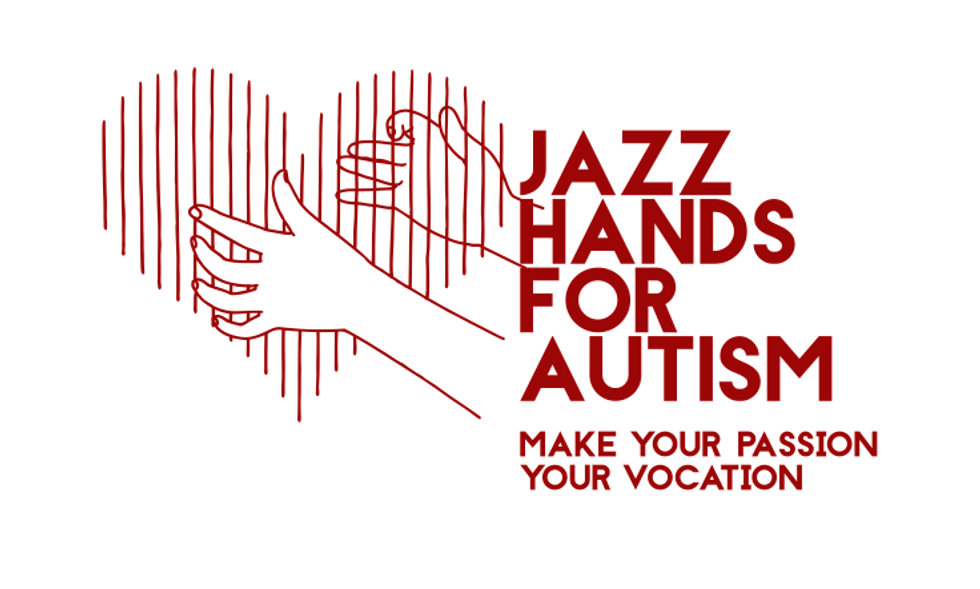 Jazz Hands For Autism
Founded by Ifunanya Nweke, Jazz Hands For Autism is a Culver City-based nonprofit that helps musicians on the autism spectrum get their foot in the music industry through job placement programs, music learning programs and concerts.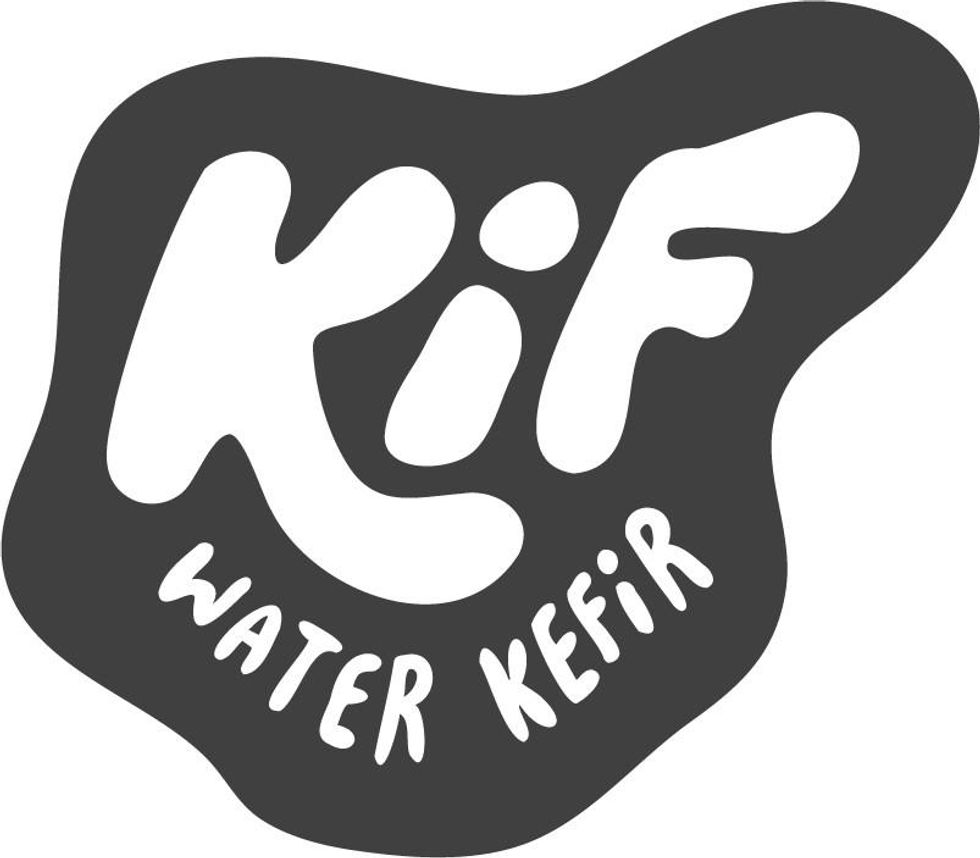 Kif & Co
Founded by Linda Hsu and Caroline Brain, Kif & co sells probiotic fermented soft drinks.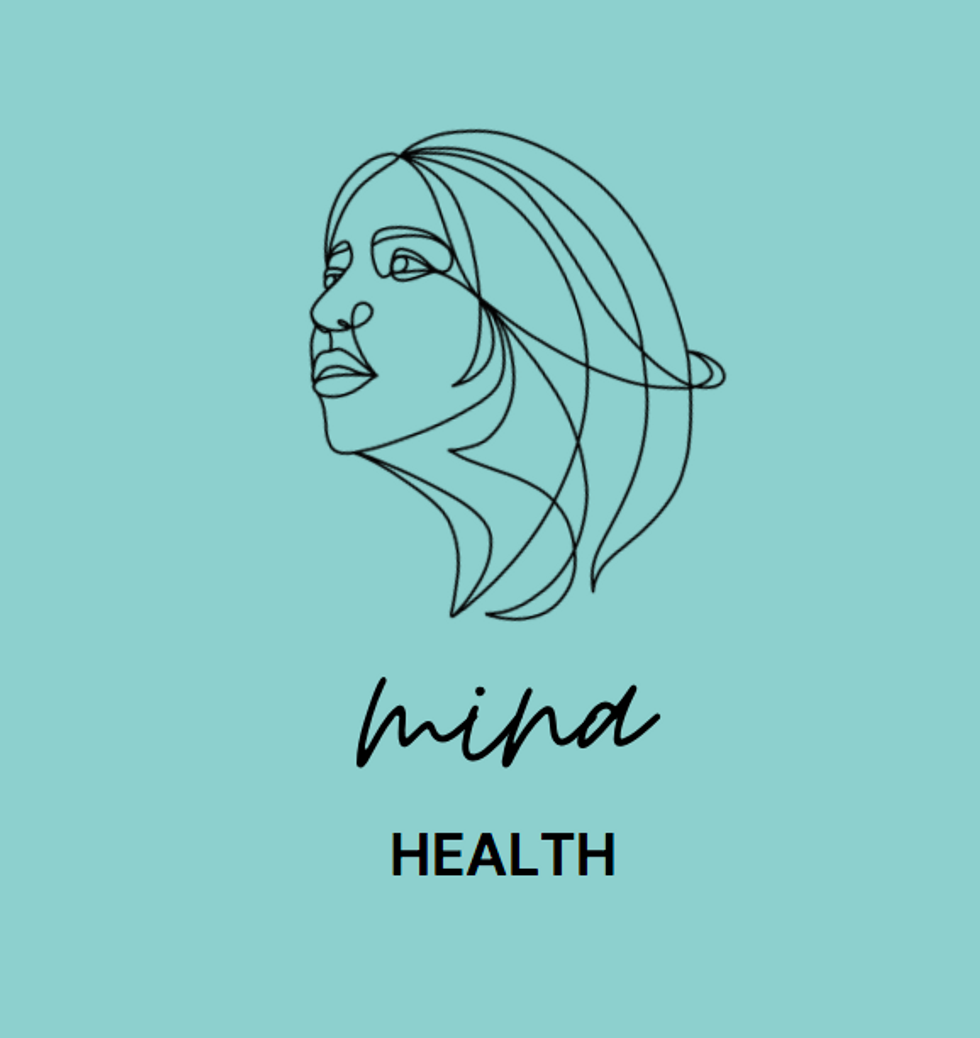 Mina Health
Mina Health bills itself as a one-stop shop for menopause. The company sells at-home menopause test kits, which it says is less expensive and easier to use than lab-run tests. Mina Health is also aiming to provide menopause treatment services.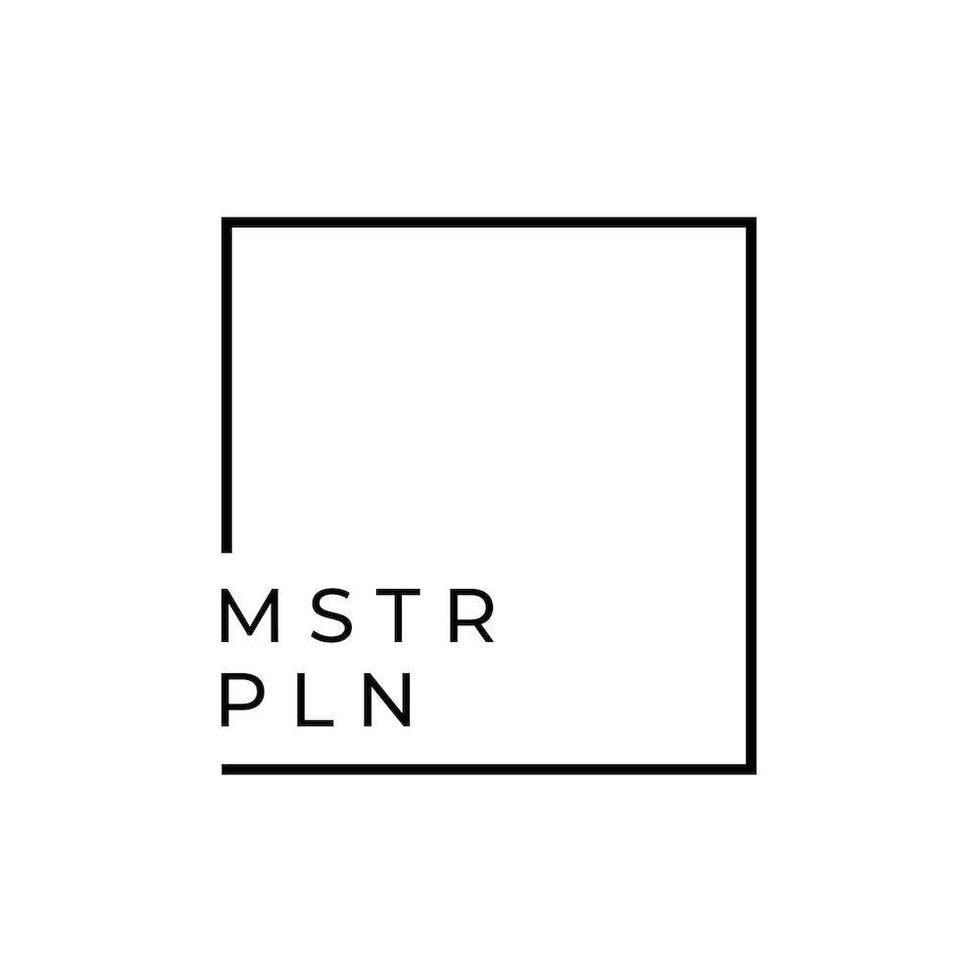 MSTRPLN
After successfully paying off six-figures of student loan debt in two years, founder Aja Dang understands the importance of planners and journals. Her company, MSTRPLN, sells digital and physical planners aimed to help professionals plan their personal, professional and financial lives.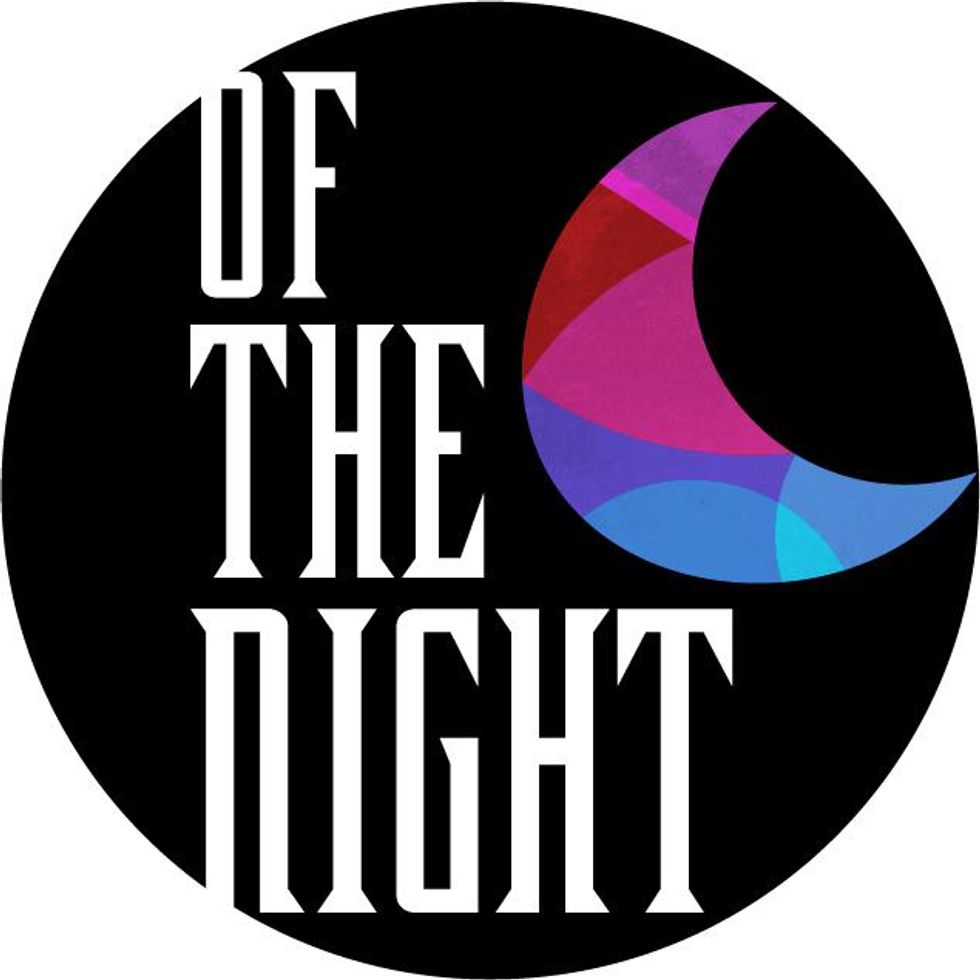 Of The Night
Two friends started Of The Night in the throes of the pandemic to help party animals quarantined at home let loose.
Now, the Los Angeles-based company is hoping to take their party packages nationwide. Founded by Blake Harrison and Courtney Nichols, Of The Night sells "party packages" that include drinks, costumes and activities meant to provide a one-night experience for customers.
Each package is centered around a distinct theme – previous themes have included a garden gnome-themed package and a Prince-inspired Valentine's Day package. The packages are also popular among LGBTQ community, Harrison said, in part because of how eccentric each package is designed to be.
"Frankly, that's who we know and who we are, we've always been involved with the queer space so it was a no-brainer," Harrison told dot.LA.
The company, which first blossomed in Los Angeles, is hoping to grow its market in other major metropolitan cities and begin to tailor their packages to post-pandemic life. Now, Nichols said, the company is also aiming to target people who feel overworked.
"So, everyone," Harrison added.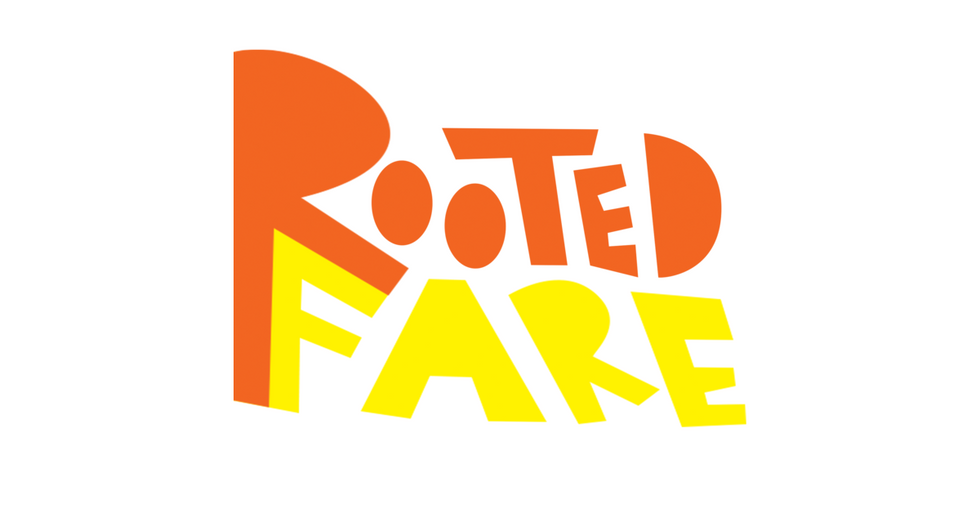 Rooted Fare
Founded by Ashley Xie, the daughter of Chinese immigrants, Rooted Fare wants to help immigrant chefs bring traditional cultural sauces to the market. Rooted Fare partners with immigrant chefs to help them market and commercialize their sauces, and sells the sauces on their site.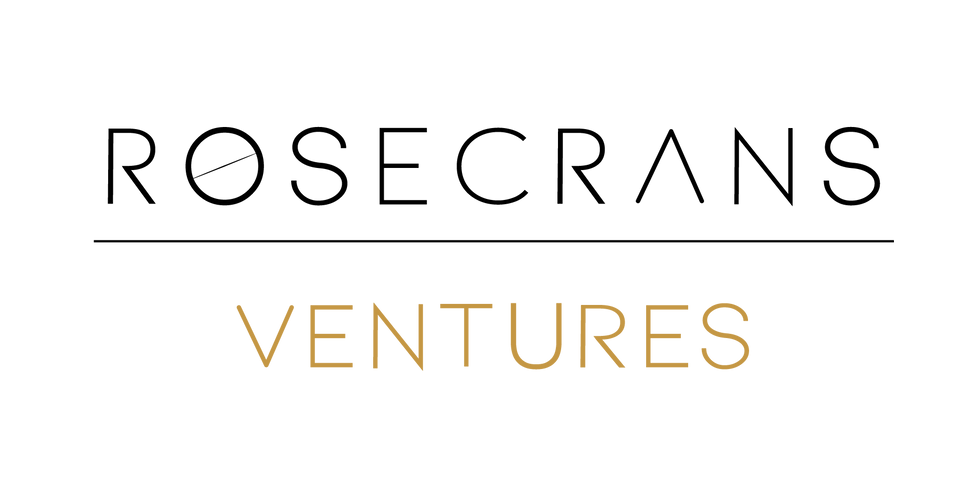 Rosecrans Ventures
Founded by Halleemah Nash, Rosecrans Ventures offers career counseling and job placement opportunities for underrepresented early-career workers.
Named after Rosecrans Avenue, a street that runs through Nash's hometown of Compton, the company also works with organizations to help workforces improve their diversity including PUMA, the California Department of Correction and the American Chemical Society.
An increased focus on diversity, Nash told dot.LA, will help empower a Generation Z workforce that is more diverse than previous generations.
"The idea of coaching and placing and empowering meaningful workforces for the underrepresented I think is necessary if we really want to get real about what the future workforce is going to look like," she said. "It's them."

Spira
Based out of San Pedro, Spira uses CRISPR gene editing technology on algae to make dyes for cooking and clothing. Company founders Elliot Roth, Surjan Singh and Pierre Wensel say their process is less resource intensive than other methods to create dyes.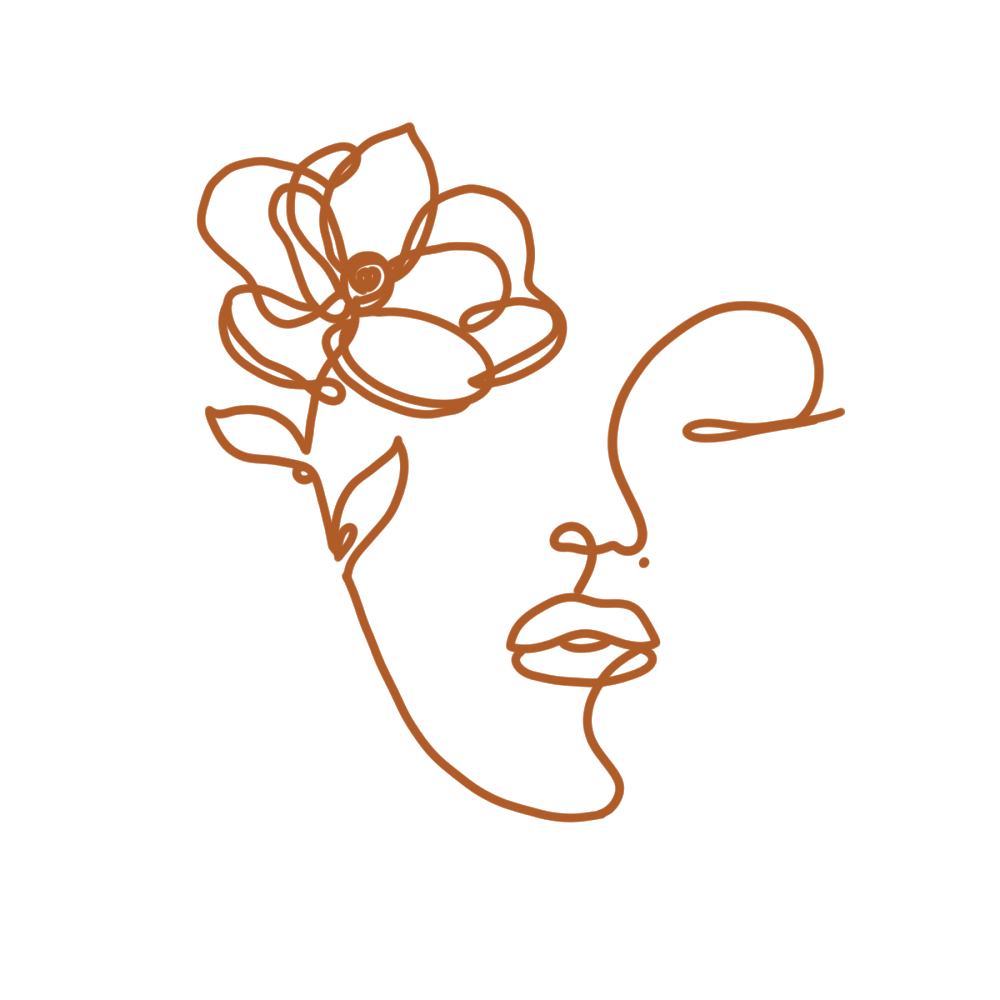 The Petal Effect
The Petal Effect is a Los Angeles-based boutique flower company that sells customizable flower arrangements. Founded by Tobore Oweh, the company offers deliveries, home and office subscription services and other floral installations.
From Your Site Articles
Related Articles Around the Web
On this week's episode of the L.A. Venture podcast meet Austin Clements, co-founder of Slauson & Co, a L.A.-based pre-seed and seed-stage venture firm focused on sustainable economic inclusion. The firm is backed by PayPal, Ashton Kutcher, will.i.am, True Capital Management and Alpaca VC. Previously, Clements was at TenOneTen Ventures. He was also the founding chair of Pledge L.A. and the managing director of Grid110 South L.A.
Clements has created his newest endeavor with Ajay Relañ, founder of #HastagLunchbag and co-founder of Hilltop Coffee + Kitchen. Relañ has previously partnered with Issa Rae, creator of HBO's hit show "Insecure" and the musician Nas.
Their fund aims to invest in founders from underrepresented backgrounds, tools and platforms that support small businesses and culturally relevant tech. As Black co-founders, it's important to Clements and Relañ to create community for underrepresented groups in the VC space, and they do so by leading investments on startups run by Black and Brown creators.
Hear Austin talk about how race impacts his business models, how his previous work has prepared him for this role, and how he hopes to make an impact on people of color trying to break into the venture industry.
"I feel like there's just some misconception. Like people feel like if you're doing this or looking at founders from underrepresented backgrounds, that it's charity work. And and I was trying to make the argument that it's not. It's an opportunity. And what I think will ultimately happen is firms like mine will produce really great results and then ultimately inspire other people to get involved."
Austin Clements is the co-founder of Slauson & Co, the founding chair of Pledge L.A. and was the managing director of Grid 110 South L.A.

dot.LA Engagement Intern Colleen Tufts contributed to this post.
Want to hear more of L.A. Venture? Listen on Apple Podcasts, Stitcher, Spotify or wherever you get your podcasts.
A new Fund for South L.A. Founders announced their first class of 20 Black and Latino entrepreneurs this week. The class represents a cross-section of tech-inspired entrepreneurs from bakers to social media purveyors. The cohort was selected from a pool of about 200 applicants, many of whom struggled during the pandemic era downturn.

The fund was created by PledgeLA to address racial inequity and the economic decimation among communities of color. The monies were awarded to rising, innovative entrepreneurs of color. Also, unlike some accelerators, the fund does not take equity in exchange.
"We want to hear the narrative of how they are building their communities," said Austin Clements, a partner at Slauson & Co., an early-stage venture capital firm "driven by its mission of intentional inclusion."
The program is a 12-week accelerator that begins in January with virtual weekly gatherings, including meetings, lectures and conversations with mentors as a way to help them define the direction of their business goals. Participants get a $25,000 grant.
The businesses involved will be tracked past the initial meetings to measure how many jobs were created and how much money was raised after their initial participation.
"The financing is great," said Craig Bowers, who — along with Samuel Chawinga — grew up in the area and whose South L.A. Beverage Company was picked to be part of the 20 businesses. "But bringing viable businesses to communities such as South Los Angeles is also a way to uplift people who live there. Seventy-five percent of our employees will be from our immediate local neighborhood and we want to provide livable wage jobs."
Bowers and Chawinga's company will ultimately house a craft beverage incubator, a production and packaging structure in South Los Angeles in a 24,000-foot-square facility. Sales from their first beer will go to purchasing Chromebooks for students in South Central, Bowers said.
PledgeLA's Fund for South LA Founders www.youtube.com
PledgeLA's new Fund for South L.A. Founders is a project of AnnenbergTech, the L.A. Latino Chamber of Commerce, SLATE-Z and other community partners with startup capital funding Black and Latino founders based in South Los Angeles who have promise and have not raised much outside capital, according to Clements.

The first cohort of 20 businesses include 24 entrepreneurs, all of whom identify as either a person of color or a woman, according to a spokesperson with the Annenberg Foundation. Nearly 60% of businesses were founded by a woman, and all have connections to South Los Angeles.
The mentors of the program include CEOs of companies like Everytable, FabFitFun, Tala, and The Bouqs — they will provide feedback to support the entrepreneurs achieve their goals. The AnnenbergTech initiative is also funding the 12-week training program with Grid110, a nonprofit accelerator known for serving female entrepreneurs and people of color.
A panel of judges from L.A.'s tech, venture capital, and social impact sectors interviewed the finalists. The 20 businesses receiving the grants and final cohort include:
Coffee Del Mundo: Founded by Jonathan Kinnard, Coffee Del Mundo is a Black & Afro-Latino owned, vertically integrated specialty coffee company based in South Los Angeles.
ComplYant: Founded by Shiloh Johnson, ComplYant is software that helps entrepreneurs manage all of their tax requirements from one dashboard.
Esqapes Immersive: Founded by Micah Jackson, Esqapes allows people to reap the benefits of a mini-vacation by utilizing virtual reality, automation and traditional wellness practices.
Everlaunch: Founded by Michelle Heng and Alma Cook, Everlaunch is an interactive web app helping first-time entrepreneurs overcome fundamental challenges when starting their business.
Fun-Diggity Funnel-Cakes: Founded by Cheyenne Brown and Bernard Nicholson Jr., Fun-Diggity specializes in gourmet funnel-cakes made affordable and accessible all year round.
Guardian Lane: Founded by Kristina Jones, Guardian Lane is the world's first video-sharing platform for children's grief counseling with tele-counseling services for additional support.
GTLA Apparel Development Inc.: Founded by Guadalupe Tlatenchi, GTLA Apparel Development Inc. is an all-phase apparel manufacturer, capable of taking fashion designs from concept to completion.
Guided Compass: Founded by Creighton Taylor, Guided Compass is a comprehensive project and work-based technology platform for education providers and workforce development organizations, helping them onboard career-seekers to fulfilling careers.
JUMPWatts Inc.: Founded by Bryan Ovalle and Arun Gunasekaran, JUMPWatts has developed easy-to-install remote repositioning and parking compliance technology kits for shared micro-mobility vehicles.
La Create Space: Founded by Terell Johnson and Marisa Johnson, La Create Space is a creative co-working, production and meeting space located in the heart of Inglewood, CA.
On The Go LA: Founded by Gabriel Gamez and Enrique Loyola, On The Go LA is a full-service food truck rental company that offers daily rentals, access to high-traffic stops and operational support through an easy-to-use online platform.
Ownors Technologies Inc: Founded by James Jones Jr., Ownors Technologies Inc is an AI-powered analytics marketplace matching top entertainment industry executives with creatives for 1:1 live sessions and managed micro-advances.
Reparations Club LLC: Founded by Jazzi McGilbert, Reparations Club LLC is a retail and community space curated by Blackness, POC and a few good allies in L.A. - radicalizing retail through community and creativity.
Ride FRSH: Founded by Trey Brown and Garrick Mitchell, Ride FRSH is a subscription and retail-based air freshener brand that weaves iconic song lyrics about driving into their designs.
SKNMUSE: Founded by Ezinne Adeoye, SKNMUSE is a premium skincare brand that elevates the beauty experience for Black women.
Snojo: Founded by Nadiyah Ward, Snojo is an on-demand lesson management platform for skiers, snowboarders and mountain resorts.
South Los Angeles Beverage Company: Founded by Craig Bowers and Samuel Chawinga, South Los Angeles Beverage Company is a craft beverage incubator, production and packaging facility.
SÜPRMARKT: Founded by Olympia Auset, SÜPRMARKT is a low-cost organic grocery, making it easy and affordable to eat well in South L.A.'s food deserts.
Tea Botanics: Founded by Denise Pines and Dr. Pei Vuong, Tea Botanics creates premium high-performance life-stage specific, medicinal tea-based beverages and supplements that address what the body and brain needs, focusing on men and women's key concerns associated with aging.
The Honey Block: Founded by Branché Foston, The Honey Block is an online wellness education platform and community for and by Black, indigenous and people of color.