wonder ventures
The livestream shopping craze continues.
Los Angeles-based Whatnot, an ecommerce app for collectibles and card games, has raised a $20 million Series A round led by Andreessen Horowitz's Connie Chan.
Whatnot's platform — like other livestream apps on the market — allows sellers to demo products and make sales online. The company specializes in collectibles like Pokemon cards and Funko Pops, and uses real-time video to "capture the excitement of the in-person collector experience," Whatnot said in a press release.
The 15-person team will use the boost to hire and expand sales to categories like comic books and vintage video games.
The L.A. startup was founded in 2019 by Logan Head and Grant Lafontaine, former product managers at Facebook and GOAT who grew up buying collectibles from eBay and Yahoo Auctions.
Thursday's news comes just three months after Whatnot landed $4 million in seed funding. Though the company would not provide exact figures, it boasts tens of thousands of buyers and thousands of sellers, some of whom are "on track to make over six figures on the app."
In a blog post announcing the investment, Chan described the booming market of livestream shopping or "shopatainment" as a "a group treasure hunt where the hosts curate items and create a lively environment that makes shopping fun again."
"U.S. companies have been chipping away at building these experiences, but if China tells us anything, it's that the live shopping market is big enough for multiple platforms, niches, and standouts," said the general partner at Andreessen Horowitz.
Steve Aoki, Y Combinator, Wonder Ventures, Operator Partners, Scribble Ventures and Visionary Music Group's Chris Zarou also participated in the round.
From Your Site Articles
Related Articles Around the Web
Jiake Liu is the founder of a startup outdoor furniture company, but lately he feels like he's running a second company — one that's helping supply local hospitals with thousands of protective masks and, in the process, rallying Los Angeles' tech community.
Liu started SoCal Tech for Hospitals in early March with the goal of raising $60,000 to purchase 30,000 masks for hospitals facing shortages. He's now helped raise nearly $200,000, delivered 50,000 hospital-grade masks and is looking to up the ante with the region's vast tech community to do good beyond the pandemic.
Over the past months, he's enrolled some of the most well-known startups in town to pitch in for the logistical effort of distributing the masks. After the workday ends, Liu jumps on the phone with other founders to orchestrate the effort.
"We are really able to leverage everyone's expertise," he said. "It really is the spirit of entrepreneurship. You don't necessarily have the right answers. But you come to figure things out."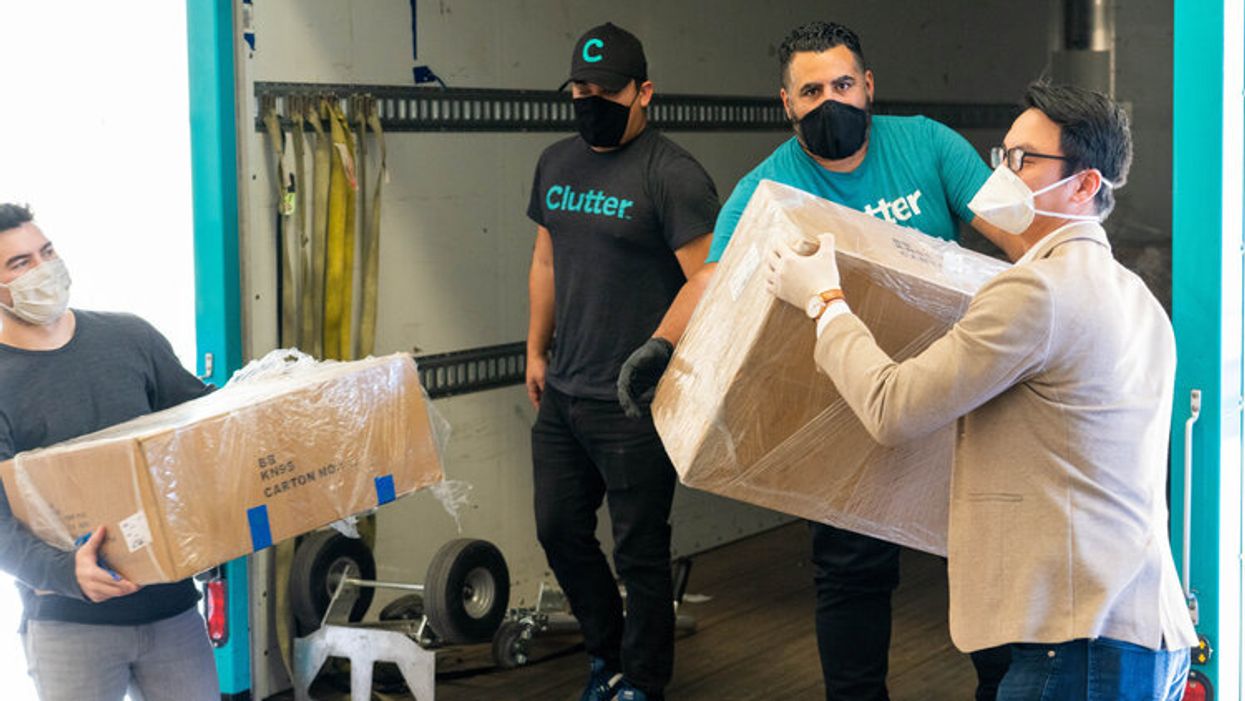 His own company, Outer, uses their warehouse to store palettes of masks he's helped procure. Trucks from on-demand storage company Clutter distribute the medical supplies. While, Well Health pitches in by gauging the needs at local hospitals. Others, like the head of the rental furniture company Fernish rally venture capital donations.

Early on Liu found that venture capital firms had already been bombarded with requests for donations, but his pitch was that this effort would benefit local hospitals and was different.
"We are really the only group that's like 'let's really reach the L.A. tech community,'" he said. "If you work in L.A. tech you should donate to us. It was a call to action."
It got attention. He's pulled in donations from some of the region's top firms including Wonder Ventures, GreyCroft, Upfront Ventures. He also pulled in donations from the online coupon cutter Honey Science Corp. and carpet seller Ruggable. dot.LA is also a contributor. In return, companies get a shout out on their website.
Among the hospitals that have received the masks are Adventist Health Glendale, Children's Hospital of Los Angeles, Dignity Health - California Hospital Medical Center, Pomona Valley Medical Center, St. Francis Medical Center, LA+USC Medical Center, Arrowhead Regional Medical Center, White Memorial Community Health Center, Harbor UCLA Medical Center and Olive View UCLA Medical Center.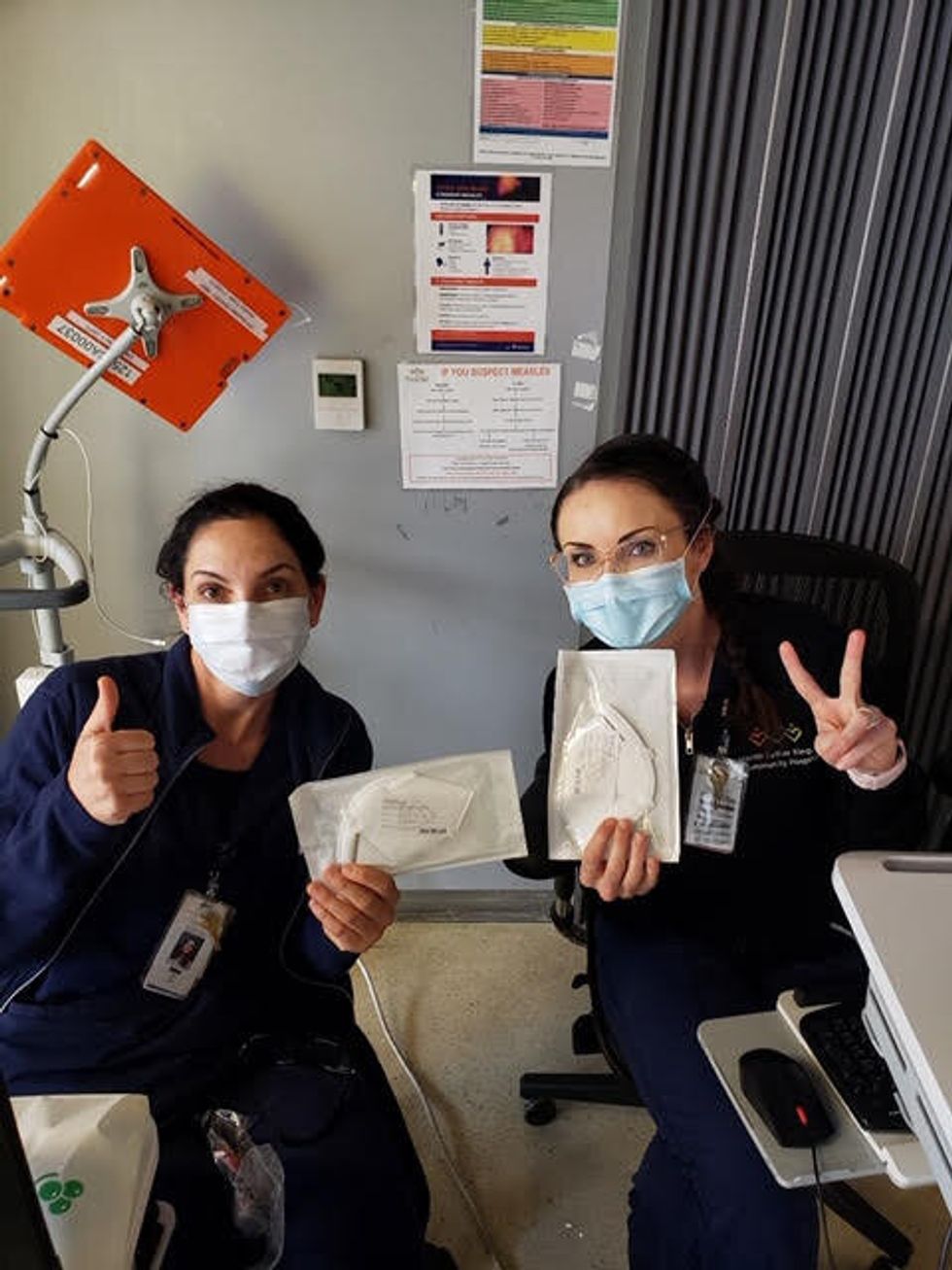 Liu began the effort because a doctor couple he knew that worked at Cedars Sinai Medical Center were worried about the supply of masks, so he started a GoFundMe page.
"When I started, I just wanted to get masks for my friends, but as I started talking to folks and getting a sense of the desire to do good," he said.
Someone at the location data software company Factual saw the page and introduced Liu to the nonprofit the Count On Me Family Foundation, which is now handling the funds.
Liu's next goal is to hit $250,000 in donations, but he has a larger one. With non-profit LA-Tech.org recently joining the effort, he's looking at ways to keep the momentum going beyond the pandemic.
"Now that we have attention of the tech community, the question is can we diverge some of the energy that we captured to continue to do good?"
Editor's note: dot.LA is a contributor to the fund.

From Your Site Articles
Related Articles Around the Web
One early-stage venture capital fund is launching a new initiative Tuesday: Helping Los Angeles entrepreneurs who have suddenly found themselves out of work as the coronavirus pandemic sideswipes the job market and freezes the amount of money flowing into startups.
Wonder Ventures, the Santa Monica-based firm that's carved a niche by writing checks to young companies below the radar of bigger VCs, has committed to fund at least three Los Angeles founders in the next month with checks starting at $100,000. The new WFH program -- which stands for Wonder from Home -- is aimed at those newly laid off from tech companies who have an idea they want to pursue.
"Those people are stuck at home by law and a bunch of great talent is not working, which creates an opportunity," said Dustin Rosen, managing partner of Wonder Ventures, who is overseeing the initiative along with investor Abha Nath.
Indeed, as unemployment has ripped through the U.S. economy and sent small businesses scrambling, there has been a great amount of uncertainty about whether venture investors are still eager to write checks. Many investors have been trying to project an air of normalcy, publicly insisting that they are still writing checks as the world reels from the novel coronavirus.
Whether they actually are – especially to companies not already in their portfolio – is another matter. Rosen saw this as "an opportunity to put our money where our mouth was."
Though Wonder Ventures has promised a minimum investment of $100,000, he says the check could very well be considerably larger given that the firm's average investment is between $250,000 to $500,000. The firm has deployed some of the $15 million of seed funding it secured in 2018 to startups such as financial services firm Tala and storage company Clutter.
Wonder has also partnered with the law firm Orrick, Herrington & Sutcliffe LLP to incorporate and draw up funding documents for free. Interested founders simply have to complete a five-minute online application and will be selected on a rolling basis from now until May 3rd.
To apply, teams must meet three criteria:
There must be a minimum of two full-time co-founders who do not have other full-time roles.
One team member must be in L.A.
At least one member must be a full-stack developer.
Wonder Ventures aims to be the first institutional money into very young companies, making about 5-7 investments a year. With conferences cancelled and coffee chats out of the question, scouting new companies has become considerably more difficult during lockdown.
"We pride ourselves on meeting a ton of talent and it's hard to meet people right now," Rosen said. "This is an attempt to meet more founders because some of our traditional ways of doing that aren't feasible."
Rosen hopes that the ideas they fund now can one day blossom into the next iconic L.A. brands, when the coronavirus is a distant memory.
"We believe that these tough times will produce great companies," Rosen wrote in a blog post. "The best founders are not deterred by pandemics, but instead, are encouraged to make a better world. These founders are not hanging their heads because of a lay-off or furlough, but are enthused to take off and build their dream idea."
From Your Site Articles
Related Articles Around the Web