female entrepeneurs
Who run the world?
For Beyonce, the answer is "girls!" But, it doesn't feel like that in the male-dominated music industry where sexism and ageism reign supreme, according to a new report. Despite megastars like Beyonce, Taylor Swift and Madonna, women in the industry still feel it's difficult to climb the ladder of success and that it's causing women artists to quit.
MIDiA Research, in collaboration with digital music company Believe and its subsidiary TuneCore, released "Be the Change: Women Making Music 2021," a report on female creators' experiences in the music industry.
While most female creators surveyed believe transparency and discourse about gender equality have improved, over 80% of the respondents surveyed said it's still harder for female artists to receive recognition than their male counterparts.
"The main challenges are sexual harassment and objectification," said Mark Mulligan, MIDiA's lead music analyst who worked on the report. "Those are two different things, but they're also causally linked… [and they] are amplified or magnified within the music business — so many female artists are presented in a way that male artists are much less so."
MIDiA surveyed 504 respondents — of which are 401 female creators — around the globe. These respondents are all part of the music industry, as singers, songwriters, DJs, artists and producers. They have different degrees of independence as well — some are independent artists, others are their own managers or are signed to labels.
The vast majority of the women surveyed find that the music industry treats women differently. Eight out of 10 women surveyed experienced sexual harassment at some point in their careers.
"The representation of women in music, even at the top of the charts, has not improved in the last decade ... in some cases it has actually gotten worse," said TuneCore Chief Revenue Officer Andreea Gleeson.
Over 90% of women experienced unconscious bias — one singer-songwriter was told another female singer-songwriter on the festival bill was her "serious competition," when there were plenty other artists on the lineup. A female sound technician says she was told she was unable to move up in her career by male counterparts who were no more skilled.
As a result of their experiences in the industry, many women choose to work alone or exclusively with other women. Dominique — a singer-songwriter that participated in a panel presenting the study's findings — said she decided to work alone after being brushed off by male producers.
"You don't feel like your ideas are being taken into account, and you always get shot down," Dominique said. "Regardless of how bad my music may come out, I want to be the only person working on it."
She wound up writing a hit song called "Girls Can't Produce," which went viral on TikTok; the song's title was taken from a snidely sexist comment posted beneath a video she made detailing her aspirations.

These biases and attitudes toward women translate into experiences that make female artists uncomfortable, less confident, and ultimately, more likely to leave the industry, the report found. One anonymous respondent cited in the report said: "Why do women leave music or not go into it? For some, there's 'only so much sh*t you can take.'"
The study was partly inspired by TuneCore's examination of the artists that use its digital music distribution services. The company said it found only 28% of its artists are female. Although that percentage is higher than the 11% of female artists represented in the industry as a whole, TuneCore found it surprising, said Gleeson. Because its artists are pursuing a DIY distribution path by using their platform, they might expect a lower barrier of entry.
The survey asked respondents what urgent changes are necessary to improve the music industry for women. The most popular response was "more equality and opportunity."
"Now that might sound like a fairly self evident thing, but it's also really quite subtle," Mulligan said. "They just want to have the same opportunity to succeed — their male counterparts have the same aspirations, they work in the same industry — but the industry treats them differently."
From Your Site Articles
Related Articles Around the Web

Watch: Fundraising for Female Founders
Five Tips for Women Entrepreneurs Raising Money
Female founders are gaining ground in venture capital, but the funding gap between genders remains broad. ILIA founder Sasha Plavsic, Rael CEO and co-founder Yanghee Paik, Bank of America Senior Vice President and Market Manager Grace Kangdani and Upfront Ventures Partner Aditi Maliwal explored how female founders and investors are navigating the landscape during dot.LA's recent strategy session.
---
One of the biggest initial challenges for women entrepreneurs with female-focused products is convincing investors of their value.
Yanghee Paik, founder of Rael, said that because her company's products are centered around feminine care and feminine health, it could be difficult to explain to male investors why Rael was so necessary.

"There have been a lot of big companies who have been pushing some new innovations, but none of them has been really focused on the need or the natural aspect of feminine care products," said Paik. "That took a lot of effort for us — to really do a lot of pitching with a lot of education about the products' industry itself."
But when founders — not just female founders — know their markets, their value proposition and build their network, they have the tools for success.
Grace Kangdani, senior vice president at Bank of America shared key characteristics of successful presentations, products and companies.
"A lot of the people with the checkbook, let's be honest, it's still male dominated," said Kangdani. "Have (a) network of people and different kinds of people. If you're selling a women-specific targeted product, have men in the mix to bounce off ideas, [to see if] it's resonating with them too. Know your product. Know your value proposition ... build your network and build your tribe."

Relationships are key when building a team.
Rael's founding team is a group of three women, including Paik, and she shared how they support each other through the ups and downs of running a company.
"Being an entrepreneur is a very lonely journey, and sometimes you need the support from your team or co-founders or investors. It's always the easiest [when you] have co-founders to talk about the challenges," said Paik.
Sasha Plavsic, founder of the makeup brand ILIA shared that because she started very grassroots, surrounding herself with a strong network was key to expanding her company.
"In business, it's ultimately about relationships and building that trust, and it doesn't matter what stage you're at," Plavsic said. "But definitely in the earlier stages it is more of a challenge, and [if] you do need some people skills and if you don't have it, you need a partner that will need to bring it."
Access, successfully presenting your company and your value and confidence are key for female founders to break into male-dominated spaces.
Upfront Ventures partner Aditi Maliwal has an extensive background in fintech, a space that is still extremely male dominated, and finds value in seeking out other women in the industry.
"There aren't enough opportunities for female founders to get in front of a whole variety of other people," Maliwal said. "I relate very well with [female founders] and so I want to be able to help my demographic. That being said, that's not to say that I don't want to spend time with other demographics — I absolutely do. I just want to find ways to have alignment in my values and hopefully their values."
Genuinely listening to groups outside your own demographic is key to promoting gender parity and supporting minority entrepreneurs.
That goes beyond just finding individuals from other backgrounds — it means truly listening to people and their motivations, even when it doesn't directly benefit you.

"It's pretty important to ensure that you're sort of giving space to these people, giving space to female founders giving them space to speak, to come in and be able to pitch, even if it's not necessarily a space that you would invest in," Maliwal said. "Ensure that you're spending time actually, getting to know the founder and not just … because you're a woman or you're such and such demographic, but [asking] 'what's your story?'"
About the Speakers: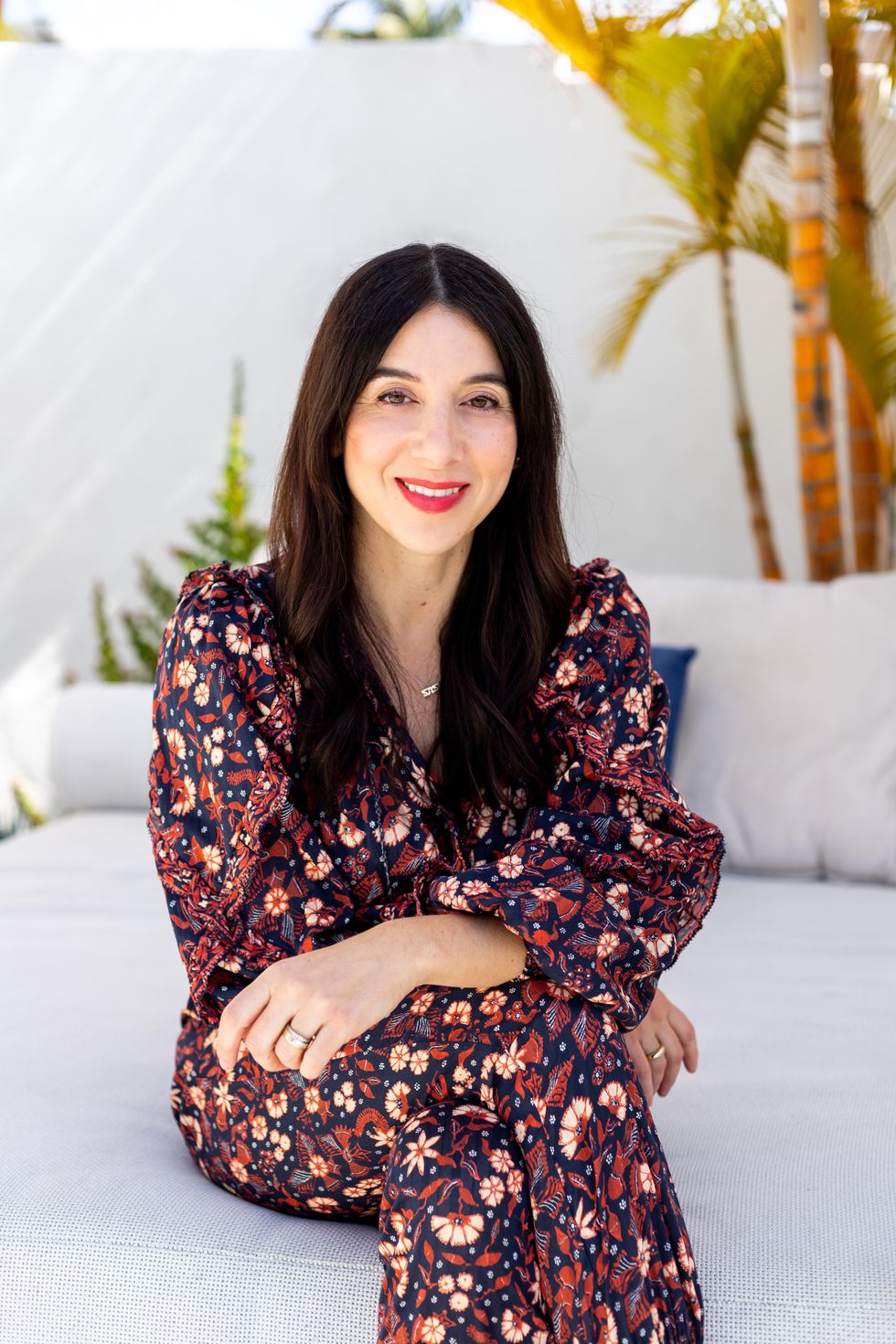 Sasha Plavsic, founder of ILIA Beauty
Sasha Plavsic, Founder of ILIA Beauty
Born in Vancouver and raised in a rural, ocean-side setting just outside the city. Sasha's interests fell into design, studying typography in London and New York. She found herself in Los Angeles in 2006 and spent several years working as a branding executive within the fashion and beauty industries. After moving home to Vancouver for a brief sabbatical, her mother encouraged her to read the ingredient list on her favorite lip balm. Sasha was shocked to discover many of the ingredients were not safe, and it's something she used daily. The challenge was set: re-create her favorite lip balm so that it would be safe, effective and natural. And so the story of ILIA began. Sasha currently resides near ILIA's headquarters in Laguna Beach, CA with her husband and two young daughters.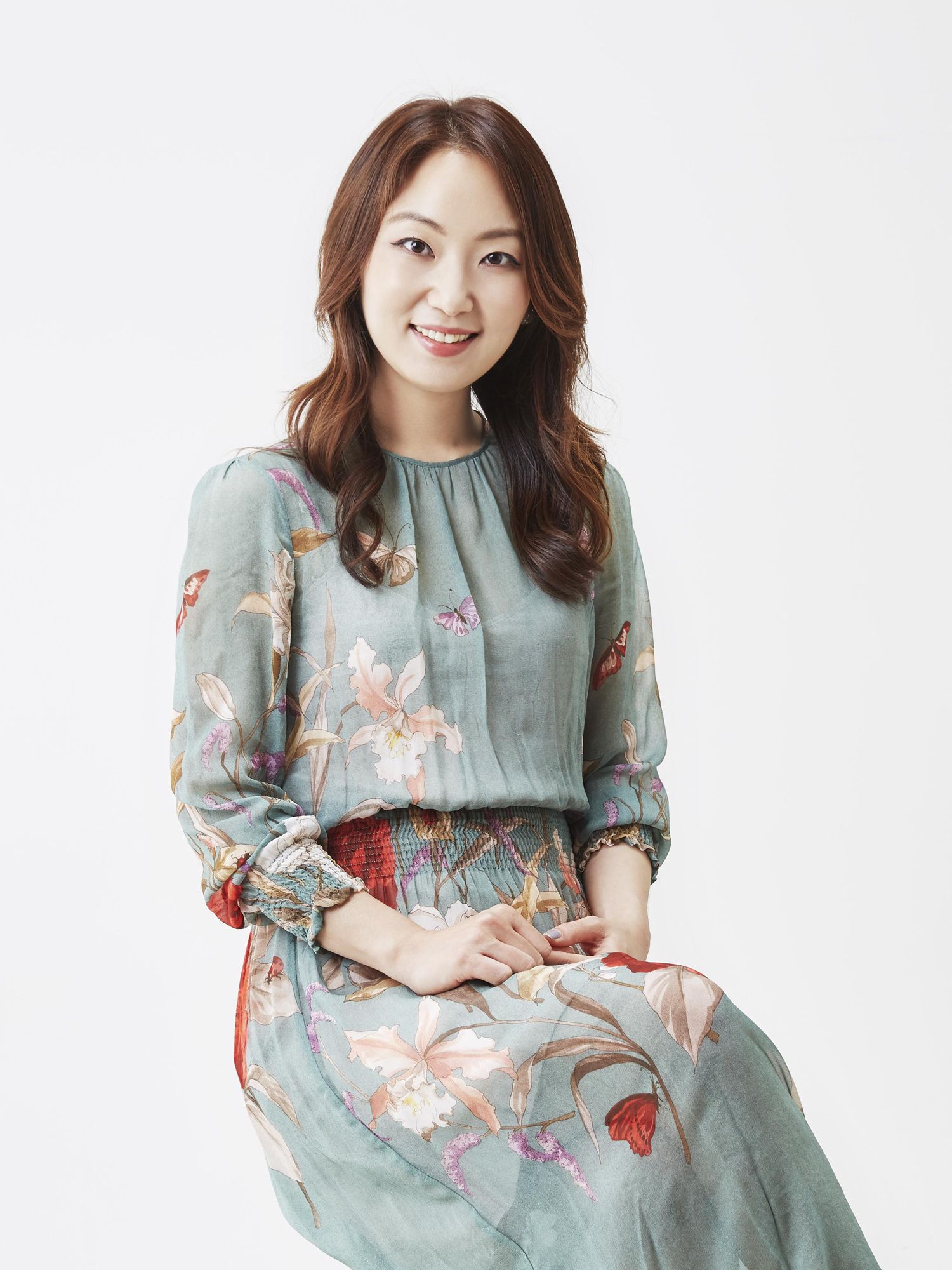 Yanghee Paik, ceo and co-founder of Rael
Yanghee Paik, CEO and Co-Founder of Rael 
Yanghee Paik is the co-founder and CEO of Rael, an L.A.-based clean feminine care and skincare startup founded by three female entrepreneurs in 2017. As a seasoned professional with nearly 15 years of experience in corporate strategy, sales and marketing, and global expansion, Yanghee has been the driving force in growing Rael as a trusted organic feminine care brand, expanding its reach beyond digital platforms and the U.S. market. She is deeply passionate about making positive impact on women's lives and growing Rael as a holistic personal care brand for women that provides innovative, clean, and effective solutions around their hormonal cycle and life. A native of Seoul, Korea, Yanghee earned her MBA from Harvard Business School and received a B.A. degree in business from Seoul National University. Now she considers L.A. her home and loves its sunny weather, diverse culture and excellent Korean food.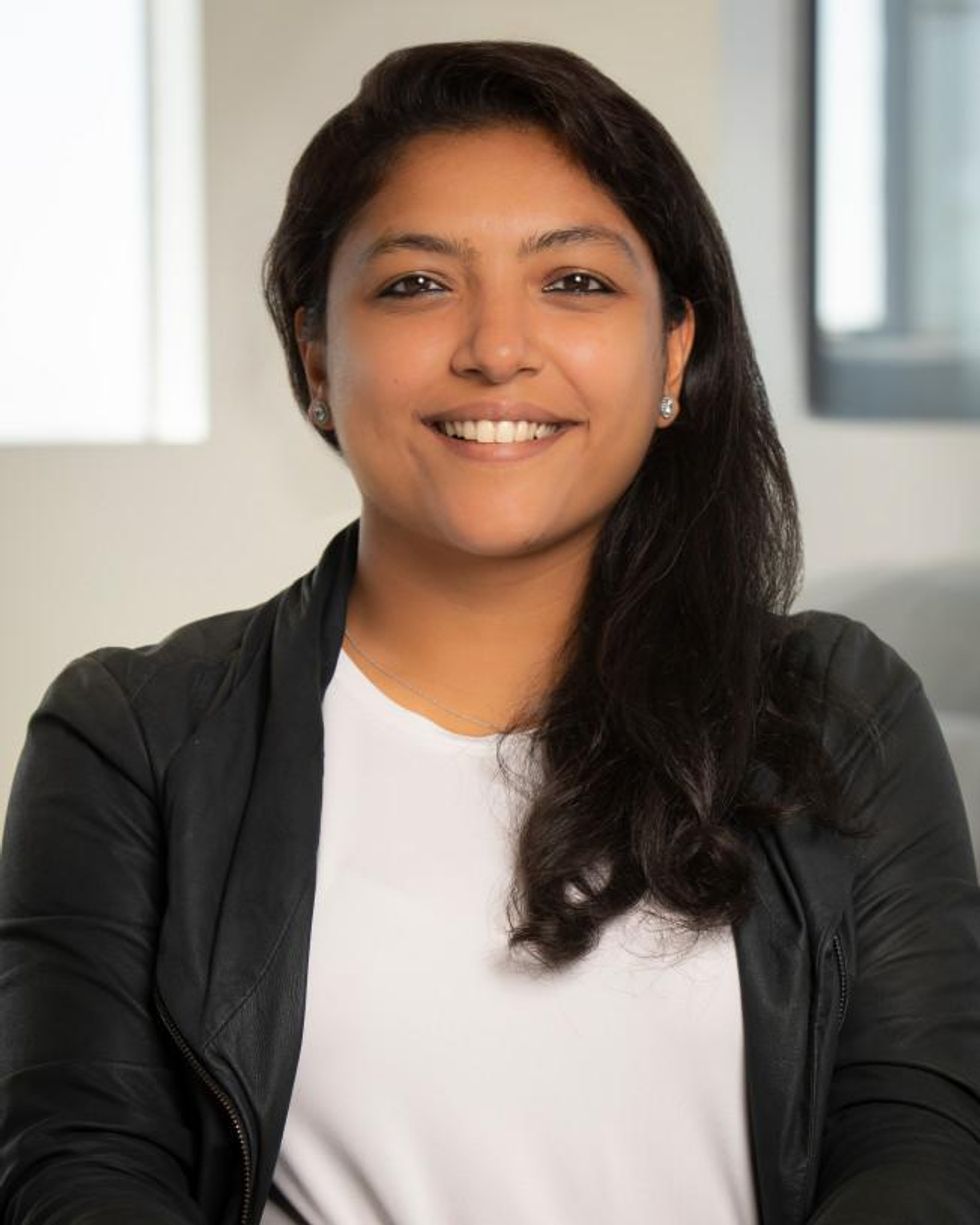 Aditi Maliwal, partner at Upfront Ventures
Aditi Maliwal, Partner at Upfront Ventures 
Aditi leverages her operating experience and global perspective to invest in and support the highest-potential founders and teams. Before joining Upfront, Aditi was a product manager on the Next Billion Users team at Google, in a hybrid role leading investments in and building product for companies in emerging markets. Previously she worked on the corporate development team at Google, leading acquisitions across various sectors including AI, messaging and media. Prior to Google she worked in early-stage venture at Crosslink Capital leading investments in BetterUp, Chime and PowerToFly, and before that in investment banking at Deutsche Bank, in the technology banking group. She holds a B.A. in psychology from Stanford University and has lived between India, Hong Kong, Singapore and San Francisco.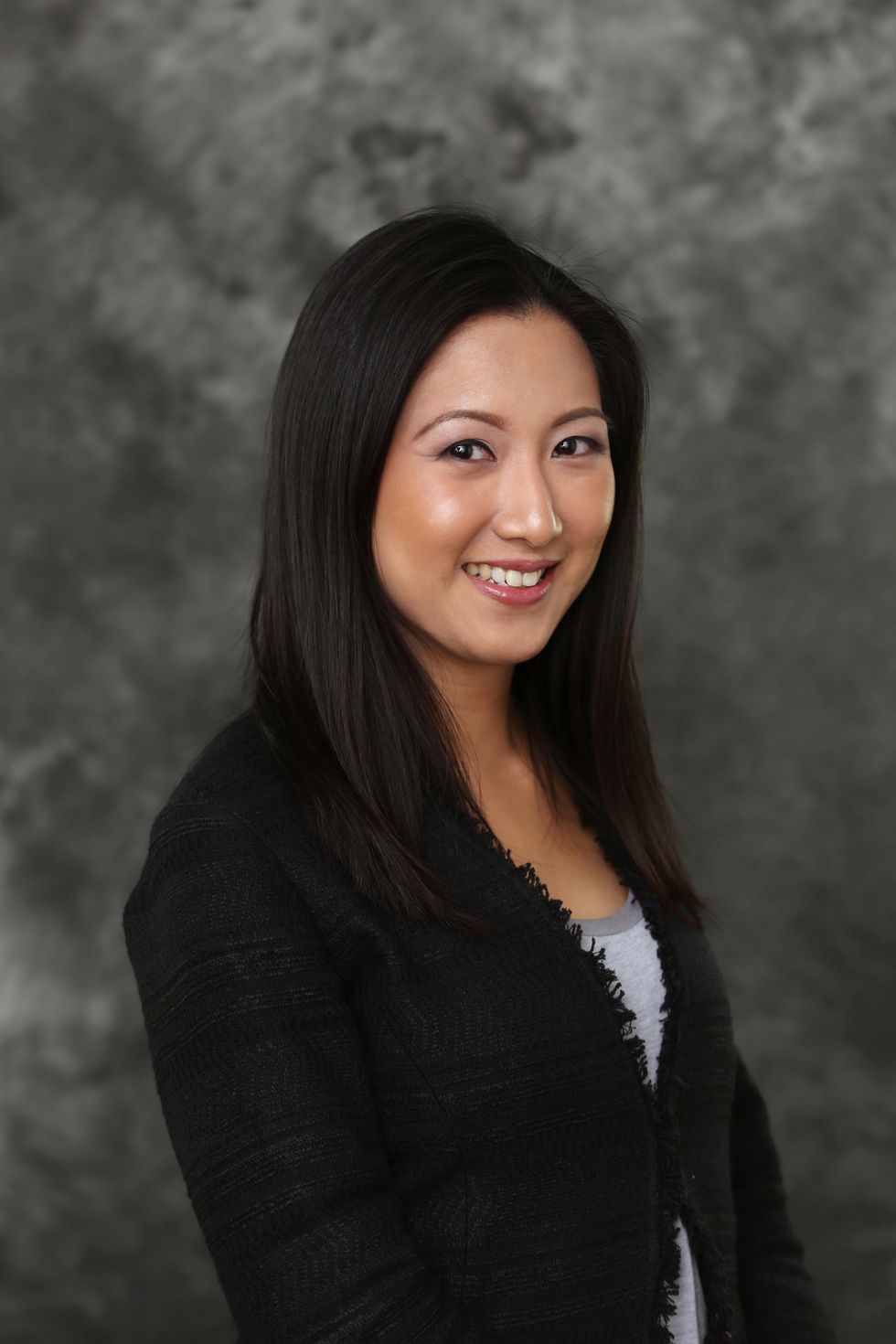 Grace Kangdani, senior vice president, market manager at Bank of America
Grace Kangdani, Senior Vice President, Market Manager at Bank of America 
Grace Kangdani is Market Manager of the L.A. Metro Business Banking team, leading a team of relationship managers who work with clients to proactively provide strategic advice and integrated financial solutions. Core capabilities include credit and financing solutions, treasury management, long-term fixed rate commercial mortgage (conventional and SBA 504), equipment finance and merchant processing.
In January 2019, Grace was recognized by the Los Angeles Business Journal as one of the Top Women in Banking. In December 2020, she was named in 2020 Thriving in Their 40s, a list of Top Professionals in Los Angeles, as recognized by Los Angeles Business Journal. She currently attends Pacific Coast Banking School, at University of Washington.
Active in the community, Grace serves on the Board of Trustees of P.S. Arts, a nonprofit organization that provides high-quality arts education programs in underserved public schools and communities. She is also Board Member for Women's Leadership Council, a women networking organization built around the spirit of both professional and personal accomplishment through collaboration, inspiration and support.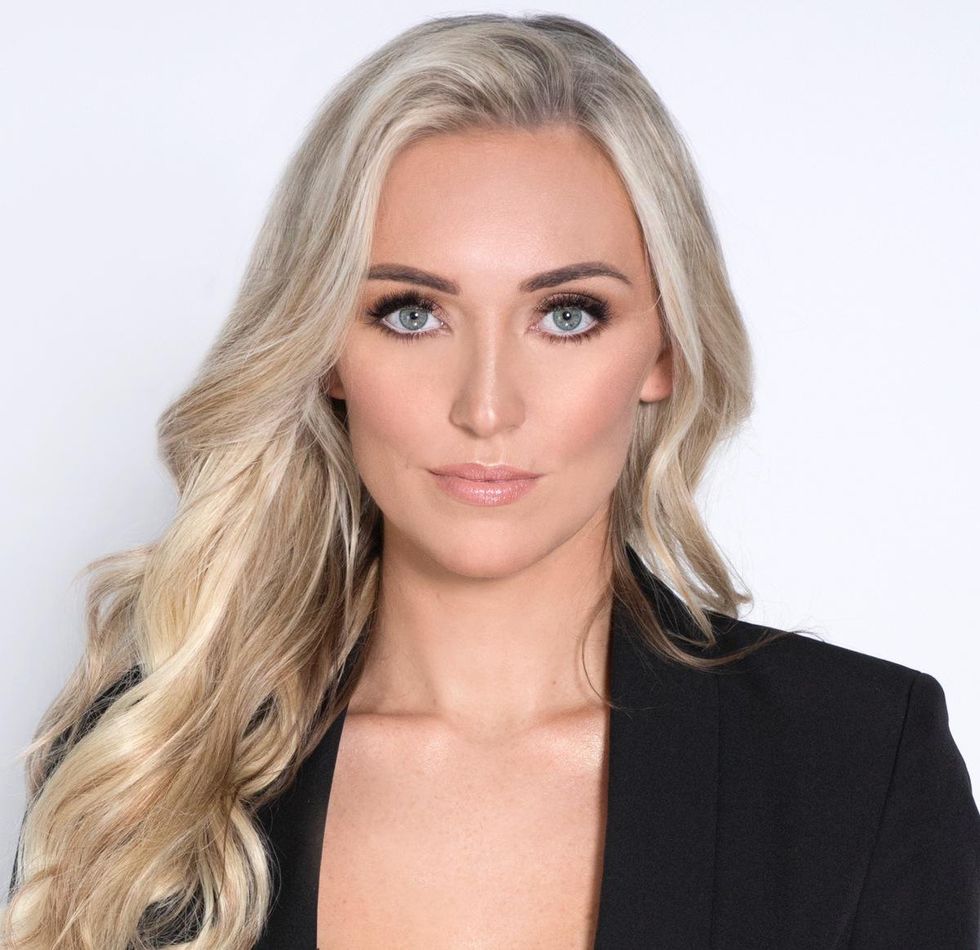 Kelly O'Grady, chief host and correspondent at dot.LA
Kelly O'Grady, Chief Host & Correspondent at dot.LA
Kelly O'Grady is dot.LA's chief host & correspondent. Kelly serves as dot.LA's on-air talent, and is responsible for designing and executing all video efforts. A former management consultant for McKinsey, and TV reporter for NESN, she also served on Disney's Corporate Strategy team, focusing on M&A and the company's direct-to-consumer streaming efforts. Kelly holds a bachelor's degree from Harvard College and an MBA from Harvard Business School. A Boston native, Kelly spent a year as Miss Massachusetts USA, and can be found supporting her beloved Patriots every Sunday come football season.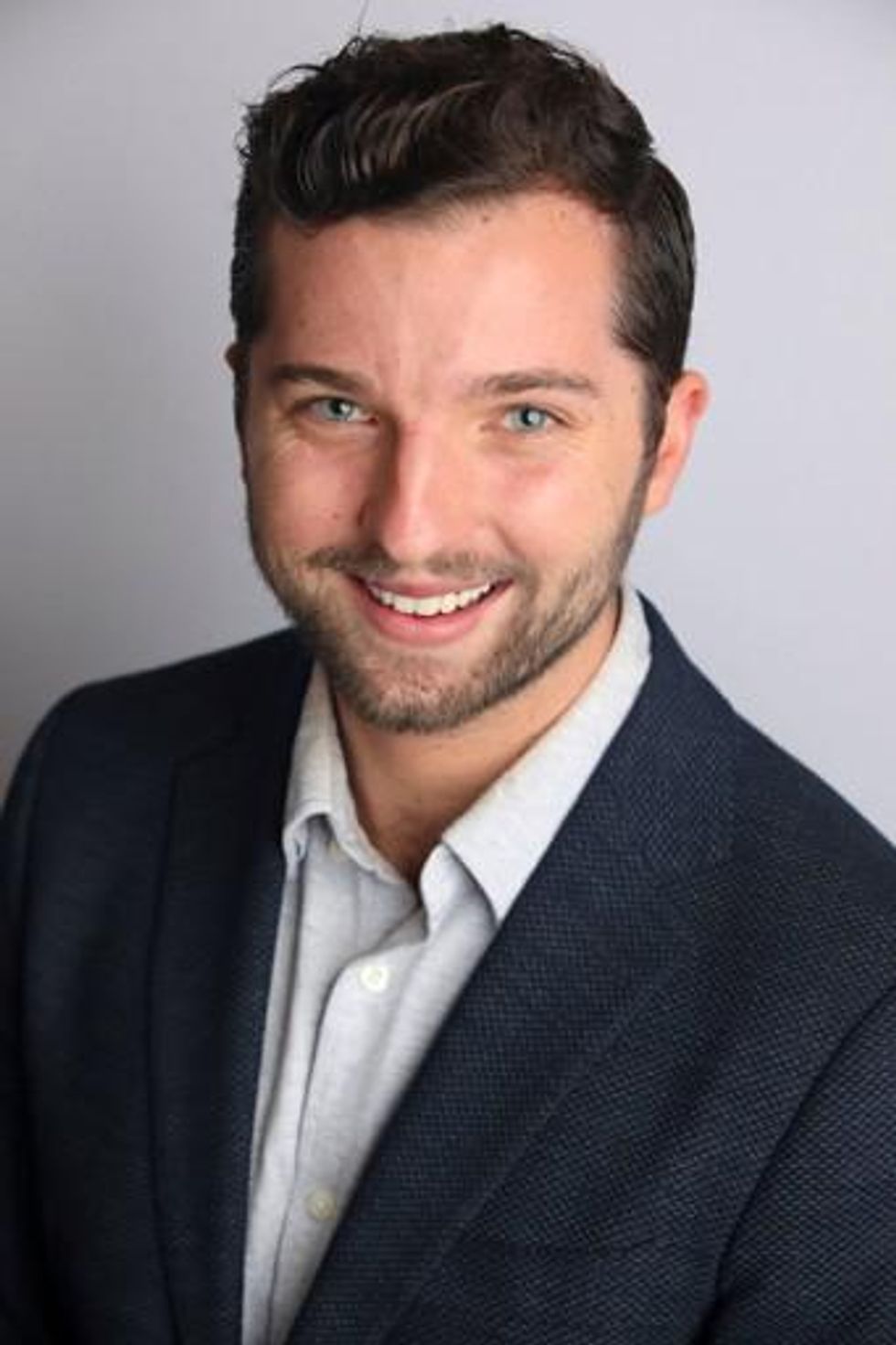 Sam Adams, co-founder and ceo of dot.LA
Sam Adams, Co-Founder and CEO of dot.LA
Sam Adams serves as chief executive of dot.LA. A former financial journalist for Bloomberg and Reuters, Adams moved to the business side of media as a strategy consultant at Activate, helping legacy companies develop new digital strategies. Adams holds a bachelor's degree from Harvard College and an MBA from the University of Southern California. A Santa Monica native, he can most often be found at Bay Cities deli with a Godmother sub or at McCabe's with a 12-string guitar. His favorite colors are Dodger blue and Lakers gold.
From Your Site Articles
Related Articles Around the Web
This week's startup pitch showcase focused on female founders in honor of Women's History Month. The founders of OYA FEMTECH Apparel, ofthenight.club and Struct Club each gave five-minute pitches about their company, followed by advice from M13 Investor Jawhara Tariq and LDR Ventures Partners Co-Managing Director Maxine Kozler. The event was hosted by dot.LA's Chief Correspondent & Host and Head of Video Kelly O'Grady.
Startup Pitch Showcase: Female Founders feat. Oya Femtech Apparel, ofthenight.club and Struct Club

Featured Startups:
OYA FEMTECH Apparel According to women's health experts, the average legging makes women twice as likely to develop vaginal health issues. OYA is tackling this feminine health challenge head on by engineering leggings for women's health, style, functionality and comfort. Think: breathable, silky, leak absorbent, and curve shaping. OYA is on a mission to create technical clothes that support feminine health. OYA hopes to give all women more control over their health and create safe spaces to discuss feminine care.
ofthenight.club In the over-saturated market of subscription services, "Of The Night'' elevates the model of a "party-in-a-box." Founded by two female experiential producers, Of The Night embodies the magic of themed events and individually packages this magic for evenings spent inside. Since our debut, Of The Night has delivered 300+ party packages with 12 unique package themes; provided paid opportunities for out-of-work entertainers; spotlighted local brands and small businesses — many of whom lost their physical spaces during the pandemic — and raised over $5000 for nonprofits. Instead of mourning the loss of what we could no longer do, Of The Night's nationwide deliveries celebrate new and innovative ways of gathering.
Struct Club is a vibrant community of fitness instructors who craft impeccable workout plans to fierce playlists that drive peak workout efficiency, effectiveness and inspiration. Thousands of instructors worldwide come to Struct Club as their go-to platform to create and monetize playlist-driven workout plans. Spinning, running, HIIT and Sculpt enthusiasts looking to slay their fitness goals can find on-the-beat workouts to their favorite tunes in our app. Download Struct Club on the App Store today to access select workouts by our top featured instructors with matching music, integrating directly with your Spotify or Apple Music account.

About the Advisors: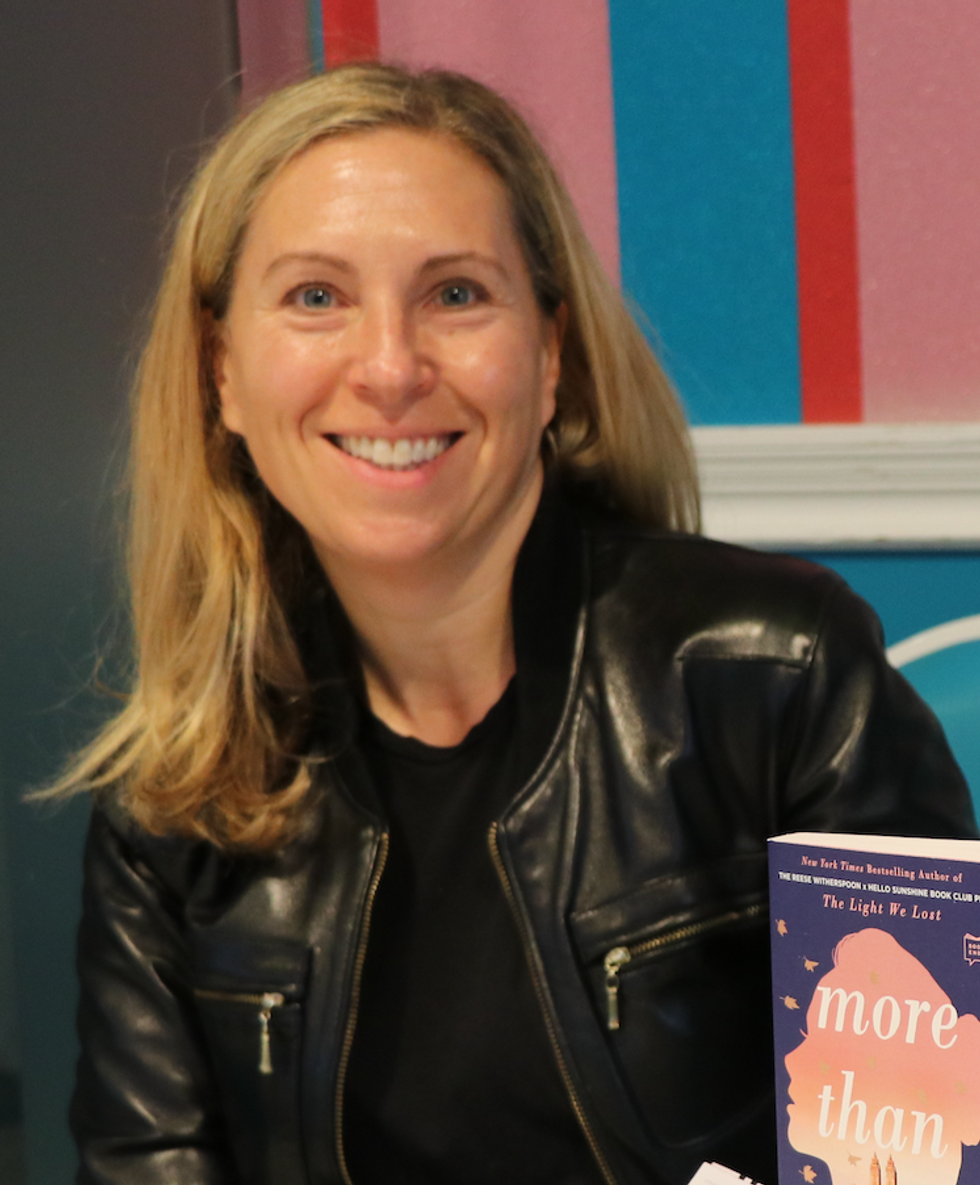 Maxine Kozler, co-managing director of LDR Ventures
Maxine Kozler, Co Managing Director of LDR Ventures 
Maxi is the Co-Managing Director of LDR Ventures, a Los Angeles based female led venture capital firm. Maxi's expertise includes: early stage capital raising, deal structuring and syndication, entertainment, intellectual property, licensing, branding, marketing and PR/social media. She invests in and advises founders at the angel and seed stages to grow their businesses from proof of concept stage to full use of their capitalization. Investments and Advisory roles include: Thrive Market, sweetgreen, Territory Foods, junzi kitchens, Shaka Tea, Sourse, Moku and Parachute Home.
Maxi also gives her time to the Center for Innovation & Entrepreneurship Advisory Council at Cal Poly University, as an Executive and VC in residence at the Hot House Incubator at Cal Poly, as a Pod Leader for Declare (fka Parity Partners) and as a mentor for SheWorx and the Black Girls Making Millions Academy founded by Mahisha Dillenger.
In addition to investing, Maxi spearheads events in LA, SF and NYC with other female investors to teach women how to invest at the Angel and Seed levels in order to address the funding disparity of capital that goes to Female Founders.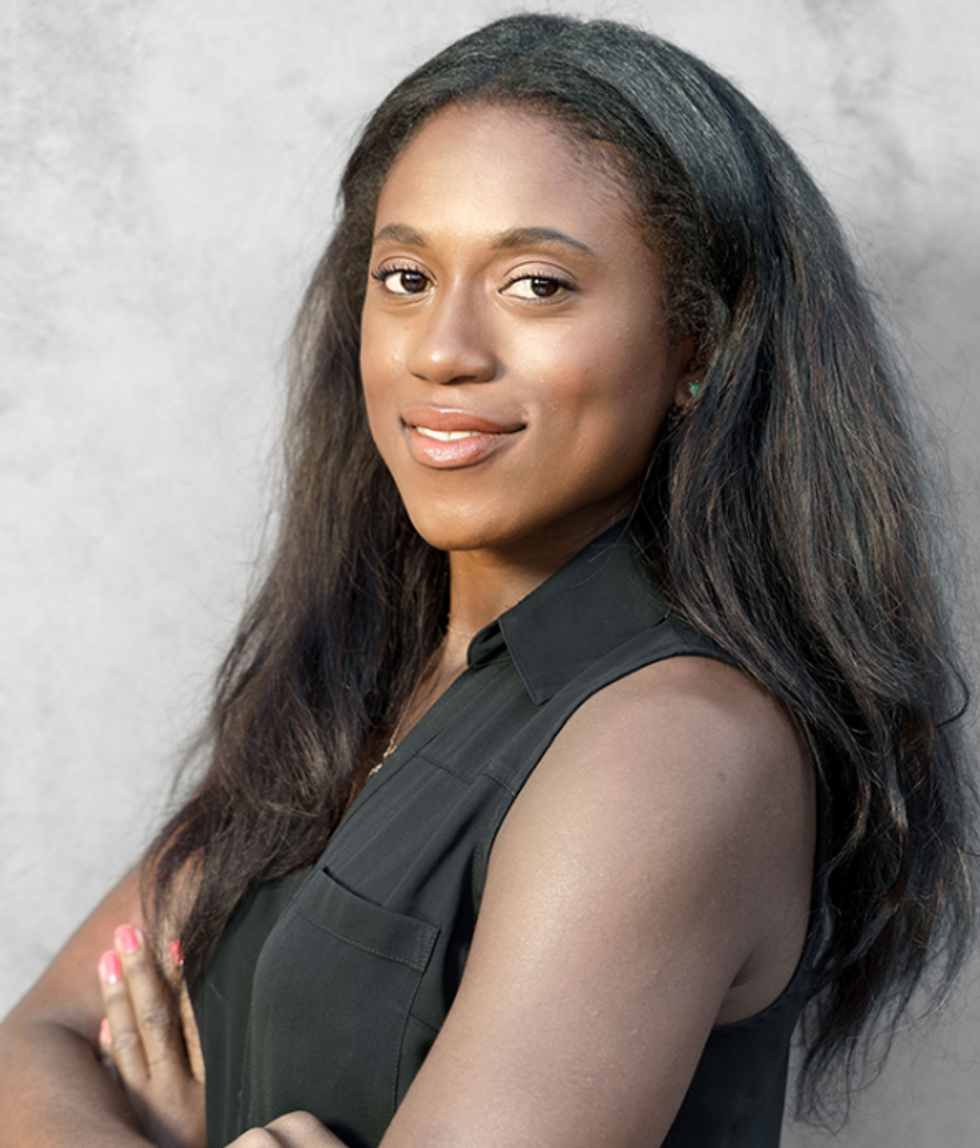 Jawhara Tariq, investor at M13
Jawhara Tariq, Investor at M13 
My path to venture was non-traditional. I began my career working in nonprofits and philanthropy, where I spent my days trying to understand the systems that affect the average American's access to the most basic necessities. I take these experiences with me as an investor at M13 and am looking for founders who are trying to change the world in ways that are equitable, accessible, and have effects on large populations.
Investors have a large responsibility. We are given the opportunity to support great ideas that have the potential to turn into paradigm shifts. I am looking for founders who are unstoppable forces; the entrepreneurs who have the audacity to dream up a world that looks, feels, and operates differently than the one we live in today.
M13 is about stars that shine brighter together. This is the perfect metaphor for the special community of investors, founders, and operators that have come together to build innovative solutions to some of the world's largest problems.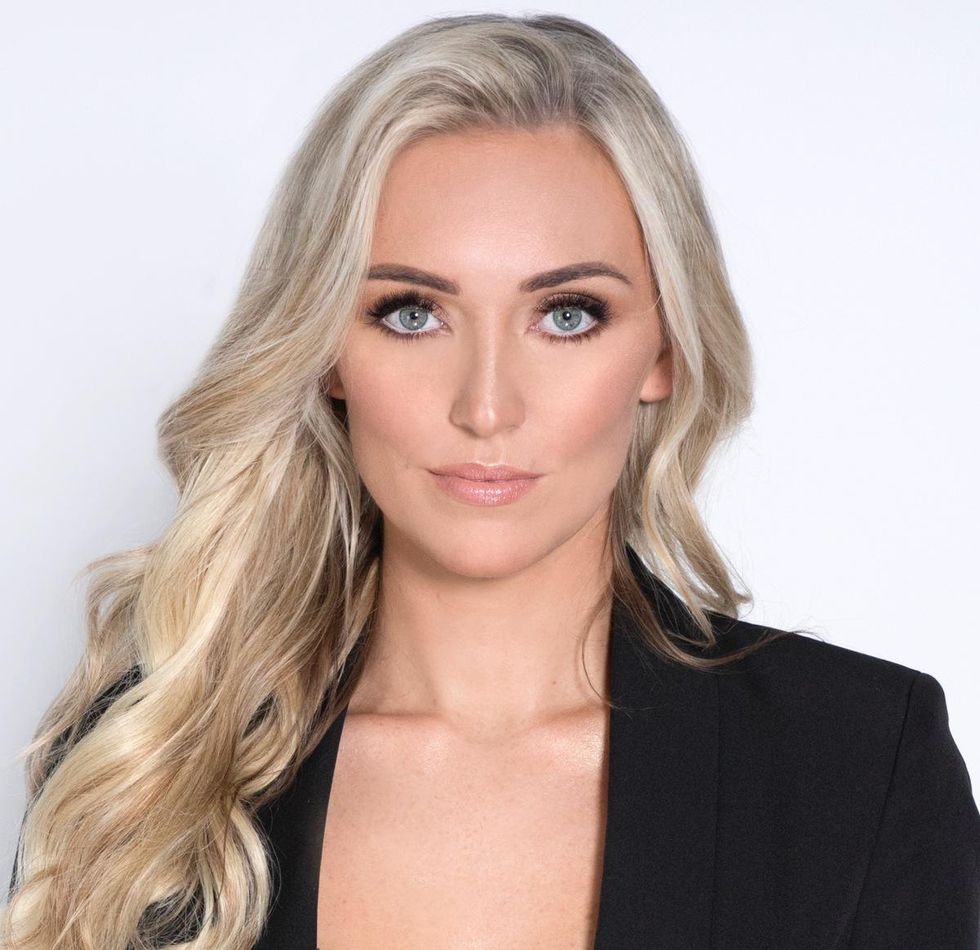 Kelly O'Grady, chief correspondent & host and head of video at dot.LA
Kelly O'Grady, Chief Correspondent & Host and Head of Video at dot.LA 
Kelly O'Grady is dot.LA's chief host & correspondent. Kelly serves as dot.LA's on-air talent, and is responsible for designing and executing all video efforts. A former management consultant for McKinsey, and TV reporter for NESN, she also served on Disney's Corporate Strategy team, focusing on M&A and the company's direct-to-consumer streaming efforts. Kelly holds a bachelor's degree from Harvard College and an MBA from Harvard Business School. A Boston native, Kelly spent a year as Miss Massachusetts USA, and can be found supporting her beloved Patriots every Sunday come football season.