female entrepeneurs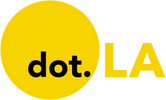 Get in the KNOW
on LA Startups & Tech
X
female entrepeneurs
Courtesy of Emmeline Ventures
Emmeline Ventures—a new all-female, minority-led venture capital firm—has set up shop in Los Angeles, with its first check going to a local early-stage crypto startup.
The new venture firm, based in L.A. and Phoenix, is still in the process of securing its initial fund, with a goal of raising $5 million to $8 million. The fund's first close is expected at the end of April and will bring in as much as $1.6 million, a spokesperson for the company told dot.LA.
While Emmeline is new to the scene, its partners are not. The firm's three co-founders—Sahara Reporters chairwoman La Keisha Landrum Pierre, Digital Oxygen founder Naseem Sayani and investor Azin Radsan van Alebeek—say they had collectively invested in 13 pre-seed and seed-stage startups before teaming up.
Along with the new fund, Emmeline announced its first deal—contributing $30,000 toward a seed round for Clutch Wallet, a Los Angeles-based startup that offers a digital wallet for the Ethereum blockchain. "Having female investors fund our product that will generate more wealth for women is a strategic full circle of women helping women," Clutch Wallet founder and CEO Bec Jones said in a statement.
Emmeline plans to back as many as 20 female founders via its initial fund, targeting startups that "help women, in particular, manage their health, build their wealth, and live in a safer, cleaner world." But what, exactly, does that mean?
"For us, a cleaner, safer world includes everything from what we wear and eat, to what
we watch, read, and listen to," a spokesperson for Emmeline told dot.LA in an email. "We believe everything from supply chains to software to content systems can be safer, more bias-free, and more inclusive of the humans who engage with them—and this is where we invest."
Speaking of inclusivity, it's not very common in the world of venture capital. The VC industry is instead known for its homogeneity, as it's largely led by men who primarily invest in male founders. Last year, only 2% of the funds deployed by venture capitalists in the U.S. went to solely female-led startups, according to a recent PitchBook report.
"Our goal is to have an active role in changing the venture investing landscape," Emmeline partner Landrum Pierre said in a statement. "How? By funding companies that have a meaningful, positive impact on how women lead their lives in the future."
Related Articles Around the Web
On this week's episode of Behind Her Empire, hear from Cate Luzio, founder of Luminary, a membership-based career and personal growth platform and collaboration hub for female founders.
The daughter of two civil servants, Luzio said she picked up on the values that her father championed. She shared how her father encouraged her to pick herself up when she was down, and to remember she was ok.
"You have got to make your mark and, you know what, you are going to get pushed down a million times in your life," Luzio said. "The defining part is can you get back up and just keep going."
Luzio never saw herself going into banking, much less founding a company. At the start of her career, she worked for a small tech startup, where she had the opportunity to work on joint ventures in China. Shortly after, she decided to go back to school to get her masters, and then was recruited by a bank.
"I remember thinking, 'why are they even talking to me? I know nothing about this,' she said. "All I know is what I've been doing. And I love international and I now have a master's degree."
Luzio loved corporate work, especially the stability. As she began to form the idea of Luminary, she said she returned to her corporate experience to make a business plan for herself, tracking the path she wanted to take.

"Just like I said no one would ever think I was a banker, I would have said, 'I can't run it. I don't know how to run a company. I don't have ideas.' And then I did."
Now, she makes a point to work with corporate members at Luminary as part of her ongoing networking efforts. Networking, she said, has been a cornerstone to her career, both as a banker and as an entrepreneur.

On the rest of this episode, Luzio talks about her goals for Luminary, about supporting and being supported by other female founders, and the confidence she finds knowing she can return to corporate work if she ever is inclined. She also discussed at length the measures she took to make it through the pandemic at such an early-stage with her company.
Cate Luzio is the founder and CEO of Luminary, a resource and physical space for female founders to connect and support one another.

"If you don't know who to talk to, ask your boss 'Hey, boss, who should I meet? Who should I know? Who should I spend time with? Who should I shadow?' And they say 'no one', then you're in the wrong place... And then the last thing I would say is, do not keep your head down— keep your head up, be visible." — Cate Luzio
dot.LA Engagement Intern Colleen Tufts contributed to this post.
Want to hear more of the Behind Her Empire podcast? Subscribe on Stitcher, Apple Podcasts, Spotify, iHeart Radioor wherever you get your podcasts.
On this week's episode of Behind Her Empire hear from Desi Perkins, a digital content creator, influencer, as well as founder and CEO of her namesake eyewear brand Dezi and skincare line Dezi Skin.
Before she rose to internet fame, Perkins worked in the service industry as a cocktail waitress. She describes how working in hospitality gave her indispensable skills like adaptability, problem solving and the ability to quickly connect with people. But, she said, it was incredibly difficult, and that she faced a lot of misogyny in her daily work environment.
At the urging of her then-boyfriend (now husband), she decided to quit working as a waitress. Perkins says this was "a big turning point in my life" and that it helped her to sort out what she really wanted to do.
"I always thought, 'I'm going to do something great with my life, I'm going to do something great.' And then I reached a point where I was like, wait, 'maybe I'm not'," Perkins said. "And that was so tragic for me that I even let my mind go there because I think you should always be in your own corner."
Perkins is a creative person, and her big break came when she was recognized as a makeup artist after helping create her husband's Halloween skeleton look. From there, she said she "just kept saying yes to these opportunities. And I realized, 'wow, makeup is a really amazing outlet for me creatively, and I'm gonna just try to pursue this'."
From that point in 2013, Perkins began posting on Youtube and other platforms. Today, she has over 3 million subscribers.
"What's great about these kinds of platforms is obviously your viewers, they grow with you," she said, adding that it also made it easier to be more authentic and personal.
Her rapid growth as an influencer meant Perkins had to become her own manager and editor. She put her own savings into making her own company because she was so passionate about it, bootstrapping so she wouldn't have to compromise on her vision.
Today, Perkins works with her family and a select few employees to run her brand, and is looking to expand.
Desi Perkins is a digital content creator, YouTuber, and the Founder/CEO of Dezi and Dezi Skin.

"Now anyone can be a creator, it doesn't matter if you're big or small. As far as followers, especially with platforms like TikTok, I think people just want to see something they can relate to. And the great thing about that is that there's like a platform for everybody, because somebody will relate to you." —Desi Perkins
dot.LA Engagement Intern Colleen Tufts contributed to this post.
Want to hear more of the Behind Her Empire podcast? Subscribe on Stitcher, Apple Podcasts, Spotify, iHeart Radio or wherever you get your podcasts.
From Your Site Articles
Related Articles Around the Web