women in vc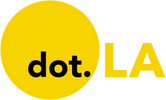 Get in the KNOW
on LA Startups & Tech
X
women in vc
Courtesy of Kimiloluwa Fafowora
One local stakeholder who has led efforts to make L.A.'s tech scene a more diverse place is Grid110 founder Miki Reynolds, whose organization has partnered with PledgeLA on a no-cost, no-equity accelerator program that is specifically designed to create space in the industry for underrepresented founders. "As a woman in tech, a woman of color, I just felt like I didn't identify with the [L.A. tech] community," Reynolds told me in March. Since its inception in 2015, Grid110 says it has helped launch over 200 companies—70% of which were founded by women, 72% of which were led by founders of color.
A more inclusive startup community means more room for ambitious and talented founders like Kimiloluwa Fafowora—the 26-year-old Stanford business school grad behind Gander, an L.A.-based ecommerce startup that raised more than $4 million in seed funding last week. Fafowora's company collects and embeds user-generated videos of products into online retail sites, to give shoppers a better idea of what they're buying.
Fafowora is now one of the select few Black women founders who have raised more than $1 million in venture capital funding—a list of entrepreneurs that, while growing, remains at fewer than 200 people, according to Business Insider. "I've been encouraged by the fact that there are more and more of us popping up," Fafowora told me last week. "There are very few, but it's growing and I'm excited to continue to see all of our successes."
There is still a long way to go in closing the gender and racial gaps in tech and venture capital—not just in Los Angeles, but across the country and the wider world. But in our neck of the woods, women like Reynolds and Fafowora are taking on the challenge and paving the way. — Decerry Donato

Courtesy of Amanda Groves.
On this episode of the L.A. Venture podcast, Amanda Groves talks about how PLUS Capital advises celebrity investors and why more high-profile individuals are choosing to invest instead of endorse.
As a partner at PLUS, Groves works with over 70 artists and athletes, helping to guide their investment strategies. PLUS advises their talent roster to combine their financial capital with their social capital and focus on five investment areas: the future of work, future of education, health and wellness, the conscious consumer and sustainability.
"The idea is if we can leverage these people who have incredible audiences—and influence over that audience—in the world of venture capital, you'd be able to help make those businesses move forward faster," Groves said.

PLUS works to create celebrity partnerships by identifying each client's passions and finding companies that align with them, Groves said. From there, the venture firm can reach out to prospective partners from its many contacts and can help evaluate businesses that approach its clients. Recently, PLUS paired actress Nina Dobrev with the candy company SmartSweets after she had told them about her love for its snacks.
Celebrity entrepreneurship has shifted quite a bit in recent years, Groves said. While celebrities are paid for endorsements, Groves said investing allows them to gain equity from the growth of companies that benefit from their work.
"Like in movies, for example, where they're earning a residual along the way, they thought, 'You know, if we're going to partner with these brands and create a tremendous amount of enterprise value, we should be able to capture some of the upside that we're generating, too'," she said.
Partnering in this way also allows her clients to work with a wider range of brands, including small brands that often can't afford to spend millions on endorsements. Investing allows high-profile individuals to represent brands they care about, Groves said.
"The last piece of the puzzle was a drive towards authenticity," Groves said. "A lot of these high-profile artists and athletes are not interested, once they've achieved some sort of level of success, in partnering with brands that they don't personally align with."
Hear the full episode by clicking on the playhead above, and listen to LA Venture on Apple Podcasts, Stitcher, Spotify or wherever you get your podcasts.

dot.LA Editorial Intern Kristin Snyder contributed to this post.
From Your Site Articles
Related Articles Around the Web
Image courtesy of Ludis Capital
On this episode of the LA Venture podcast, Ludis Capital founder Matilda Sung talks about the future of sports and technology, including sports betting, streaming and digital assets like NFTs.

At Ludis, Sung invests in companies at the intersection of sports, media and technology, writing checks of $500K to $1 million each. Prior to that, she served as the director of strategy and business operations at the NFL, where she saw changes in the way the sports industry functions first hand.
"Folks were no longer going to the three-and-a-half-hour games in person, they were not spending thousands of dollars on season tickets, nor were they even cable subscribers," said Sung. "They realize there's this whole generation of sports fans that was just consuming so differently."

Games are essentially the "crown jewels" of the sports industry. That's where fans are, and where the bulk of revenue is made. Much, she said, depends on media rights and where the games get aired.
One of the biggest challenges Sung said sports faces is creating compelling fan engagement and content. While some fans may want to watch the full game, younger viewers more often just want the critical moments.
"The league historically wanted to prioritize longer times, larger audience. But then they had to sort of wrap their heads around the fact that the younger generation" had a lot more viewing options. "That's not specific to sports," said Sung. "That's everything in the media world."
One strategy the industry has adopted is gamifying the sports experience for the viewers at home. Offering NFTs and betting has become a way to engage fans with the game. Some tokens can earn their owners rewards, giving them a sense of being a part of the game or their team.
"Whether it be metaverses or cryptocurrencies or fan tokens, or NFTs, you've now introduced this other format or vehicle to call upon which to further engage the fan on a much more intimate basis," Sung said.
Sports betting, now legal on the federal level, has also opened enormous new opportunities for sports media. Sung said that she's excited to see how the American sports betting market differentiates itself from that of Europe. American technology companies, she said, could create some interesting new ways for sports fans to compete with one another, using interfaces that make for much easier onboarding and sharing.
"That opens up a much larger sports betting market. And we'll include demographics that are not your traditional ones," Sung said. "We could see some really interesting experiences that don't even seem like sports betting at all."
Hear the full episode by clicking on the playhead above, and listen to LA Venture on Apple Podcasts, Stitcher, Spotify or wherever you get your podcasts.
dot.LA Engagement Fellow Joshua Letona contributed to this post.
From Your Site Articles
Related Articles Around the Web