women in vc
On this week's episode of the L.A. Venture podcast, hear from Chang Xu, partner at Basis Set Ventures, a $140 million fund focused on AI and automation - technology that transforms the way people work.
Basis Set Ventures focuses on four pieces: infrastructure, collaboration, automation and autonomy. Chang spends a lot of time on infrastructure, and she breaks it down into four themes: raise the ceiling, lower the floor, open space and data privacy.

By raise the ceiling, Chang says there's "always going to be better and more secure and faster fundamental building blocks for infrastructure to the tune of database systems and streaming data and...infrastructure as code."
Lower the floor is about no code and low code, which, for example, could allow for not-trained people to build their own apps without relying on software developers. Chang predicts a proliferation of tools that she says will enable "people to create regardless of their technical abilities and their starting point."
When I heard "open source" I figured she meant "free." But, Chang says, open source "is almost table stakes for how infrastructure is discovered, bought and sold today."
Lastly, Chang says they see "data privacy as a really large tailwind and emerging space" because it is tackling the challenge of adhering to privacy regulations, but at the same time innovating fast, while taking advantage of the growing amounts of data companies are amassing.
Chang and her partners aren't just stuck on tech, they're also keenly interested in what makes a lasting and impactful founder. She says her firm's research has revealed that "successful founders are humble operators, agile visionaries and seasoned executives. And the less successful founders...are passionate outsiders, overconfident storytellers and stubborn individuals."
This interview goes deep into machine learning optimization (ML Ops), what Chang learned from her many years at Upfront, like how to craft a good narrative and practical advice for startups on how to form a board.
Not incidentally, Chang is L.A.-based, though the Basis Set operates out of San Francisco.
Chang Xu is a partner at Basis Set Ventures. Previously, she was a principal at Upfront Ventures, the oldest and largest SoCal-based early stage venture capital firm. Prior to joining Upfront, she was a founder and operator. She was the first product manager at the Minerva Project. She co-founded and was the COO of Onion Math, an edtech startup in China that has raised $90 million to date. She started her career at BCG where she advised clients across technology, retail, healthcare and private equity. She holds an MBA and AB in Applied Math and Computer Science, both from Harvard. (bio from Basis Set).
dot.LA Sr. Podcast Producer & Editor Laurel Moglen contributed to this post.
From Your Site Articles
Related Articles Around the Web
Female founder and funders explored how female founders and investors are navigating the landscape during dot.LA's recent strategy session. Watch the full video, and read our takeaways here:

Watch: Fundraising for Female Founders
Five Tips for Women Entrepreneurs Raising Money
Female founders are gaining ground in venture capital, but the funding gap between genders remains broad. ILIA founder Sasha Plavsic, Rael CEO and co-founder Yanghee Paik, Bank of America Senior Vice President and Market Manager Grace Kangdani and Upfront Ventures Partner Aditi Maliwal explored how female founders and investors are navigating the landscape during dot.LA's recent strategy session.
---
One of the biggest initial challenges for women entrepreneurs with female-focused products is convincing investors of their value.
Yanghee Paik, founder of Rael, said that because her company's products are centered around feminine care and feminine health, it could be difficult to explain to male investors why Rael was so necessary.

"There have been a lot of big companies who have been pushing some new innovations, but none of them has been really focused on the need or the natural aspect of feminine care products," said Paik. "That took a lot of effort for us — to really do a lot of pitching with a lot of education about the products' industry itself."
But when founders — not just female founders — know their markets, their value proposition and build their network, they have the tools for success.
Grace Kangdani, senior vice president at Bank of America shared key characteristics of successful presentations, products and companies.
"A lot of the people with the checkbook, let's be honest, it's still male dominated," said Kangdani. "Have (a) network of people and different kinds of people. If you're selling a women-specific targeted product, have men in the mix to bounce off ideas, [to see if] it's resonating with them too. Know your product. Know your value proposition ... build your network and build your tribe."

Relationships are key when building a team.
Rael's founding team is a group of three women, including Paik, and she shared how they support each other through the ups and downs of running a company.
"Being an entrepreneur is a very lonely journey, and sometimes you need the support from your team or co-founders or investors. It's always the easiest [when you] have co-founders to talk about the challenges," said Paik.
Sasha Plavsic, founder of the makeup brand ILIA shared that because she started very grassroots, surrounding herself with a strong network was key to expanding her company.
"In business, it's ultimately about relationships and building that trust, and it doesn't matter what stage you're at," Plavsic said. "But definitely in the earlier stages it is more of a challenge, and [if] you do need some people skills and if you don't have it, you need a partner that will need to bring it."
Access, successfully presenting your company and your value and confidence are key for female founders to break into male-dominated spaces.
Upfront Ventures partner Aditi Maliwal has an extensive background in fintech, a space that is still extremely male dominated, and finds value in seeking out other women in the industry.
"There aren't enough opportunities for female founders to get in front of a whole variety of other people," Maliwal said. "I relate very well with [female founders] and so I want to be able to help my demographic. That being said, that's not to say that I don't want to spend time with other demographics — I absolutely do. I just want to find ways to have alignment in my values and hopefully their values."
Genuinely listening to groups outside your own demographic is key to promoting gender parity and supporting minority entrepreneurs.
That goes beyond just finding individuals from other backgrounds — it means truly listening to people and their motivations, even when it doesn't directly benefit you.

"It's pretty important to ensure that you're sort of giving space to these people, giving space to female founders giving them space to speak, to come in and be able to pitch, even if it's not necessarily a space that you would invest in," Maliwal said. "Ensure that you're spending time actually, getting to know the founder and not just … because you're a woman or you're such and such demographic, but [asking] 'what's your story?'"
About the Speakers: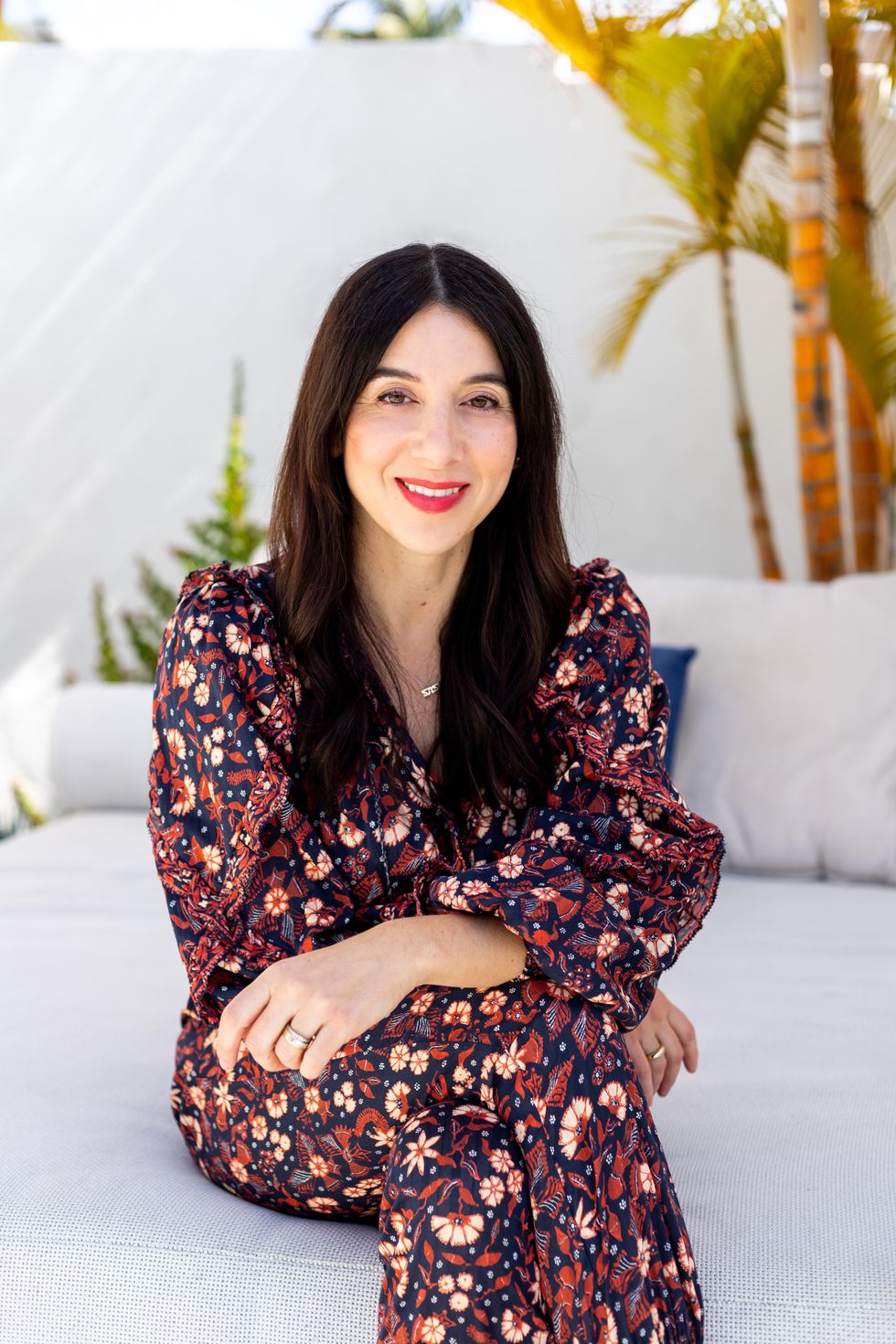 Sasha Plavsic, founder of ILIA Beauty
Sasha Plavsic, Founder of ILIA Beauty
Born in Vancouver and raised in a rural, ocean-side setting just outside the city. Sasha's interests fell into design, studying typography in London and New York. She found herself in Los Angeles in 2006 and spent several years working as a branding executive within the fashion and beauty industries. After moving home to Vancouver for a brief sabbatical, her mother encouraged her to read the ingredient list on her favorite lip balm. Sasha was shocked to discover many of the ingredients were not safe, and it's something she used daily. The challenge was set: re-create her favorite lip balm so that it would be safe, effective and natural. And so the story of ILIA began. Sasha currently resides near ILIA's headquarters in Laguna Beach, CA with her husband and two young daughters.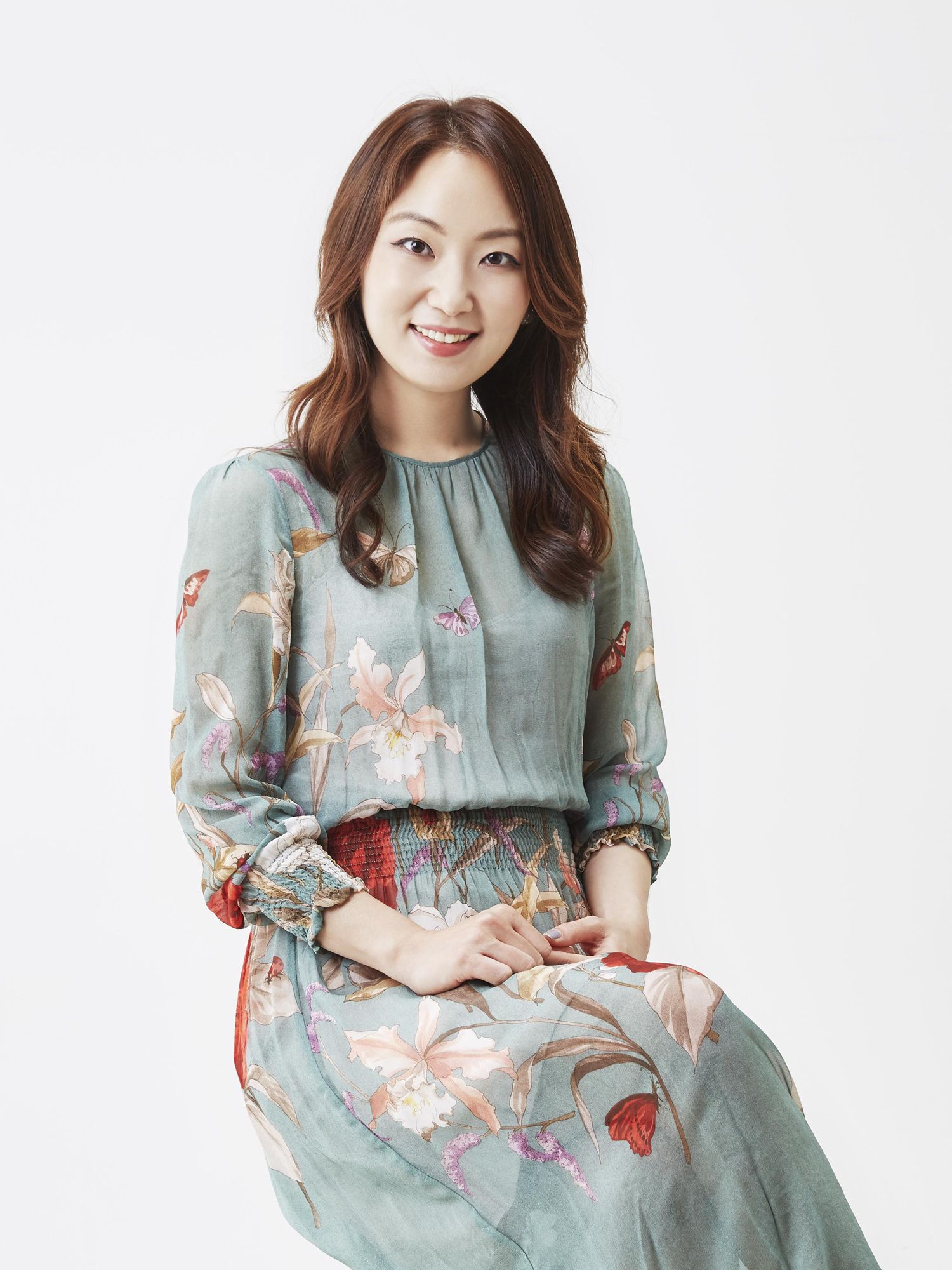 Yanghee Paik, ceo and co-founder of Rael
Yanghee Paik, CEO and Co-Founder of Rael 
Yanghee Paik is the co-founder and CEO of Rael, an L.A.-based clean feminine care and skincare startup founded by three female entrepreneurs in 2017. As a seasoned professional with nearly 15 years of experience in corporate strategy, sales and marketing, and global expansion, Yanghee has been the driving force in growing Rael as a trusted organic feminine care brand, expanding its reach beyond digital platforms and the U.S. market. She is deeply passionate about making positive impact on women's lives and growing Rael as a holistic personal care brand for women that provides innovative, clean, and effective solutions around their hormonal cycle and life. A native of Seoul, Korea, Yanghee earned her MBA from Harvard Business School and received a B.A. degree in business from Seoul National University. Now she considers L.A. her home and loves its sunny weather, diverse culture and excellent Korean food.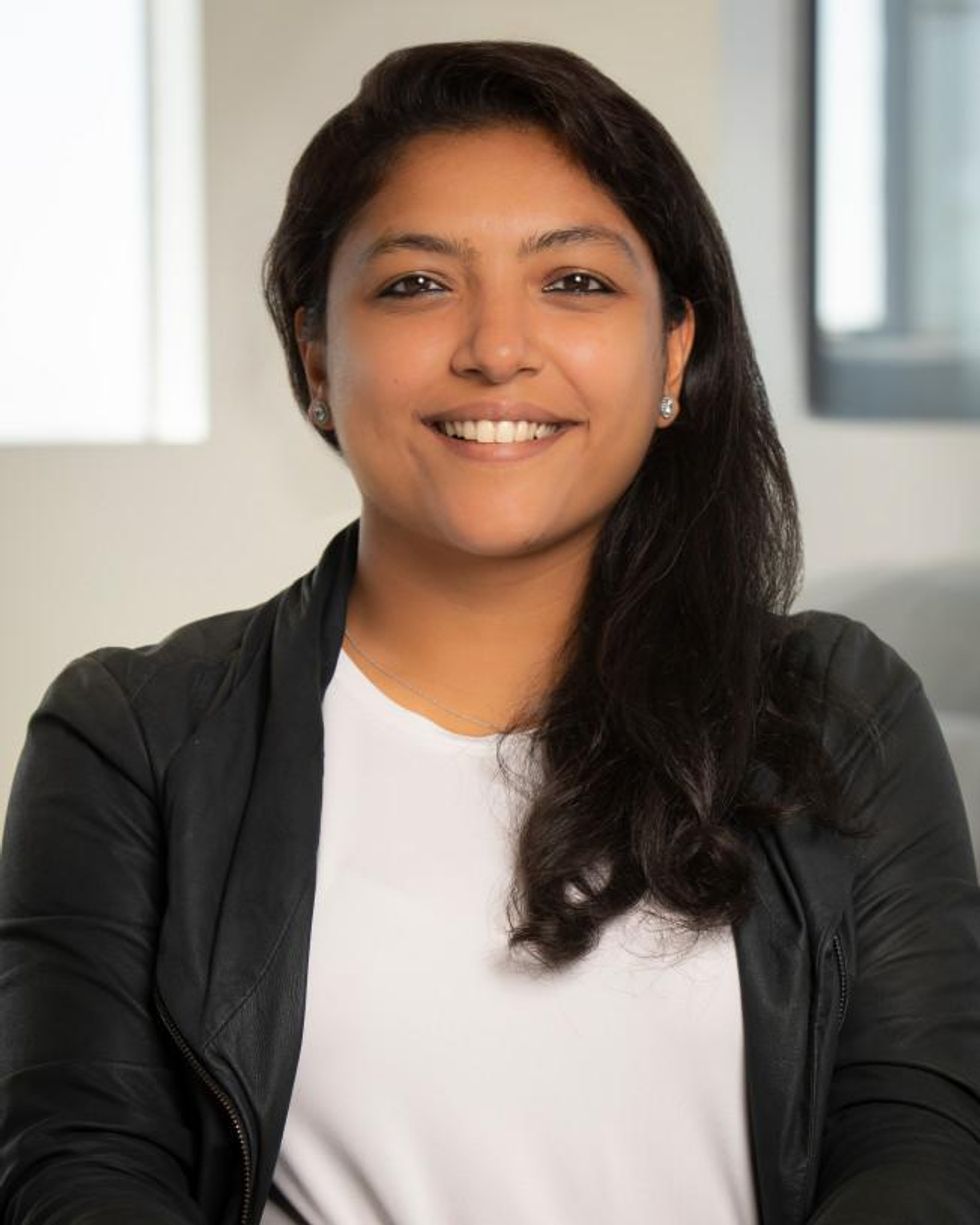 Aditi Maliwal, partner at Upfront Ventures
Aditi Maliwal, Partner at Upfront Ventures 
Aditi leverages her operating experience and global perspective to invest in and support the highest-potential founders and teams. Before joining Upfront, Aditi was a product manager on the Next Billion Users team at Google, in a hybrid role leading investments in and building product for companies in emerging markets. Previously she worked on the corporate development team at Google, leading acquisitions across various sectors including AI, messaging and media. Prior to Google she worked in early-stage venture at Crosslink Capital leading investments in BetterUp, Chime and PowerToFly, and before that in investment banking at Deutsche Bank, in the technology banking group. She holds a B.A. in psychology from Stanford University and has lived between India, Hong Kong, Singapore and San Francisco.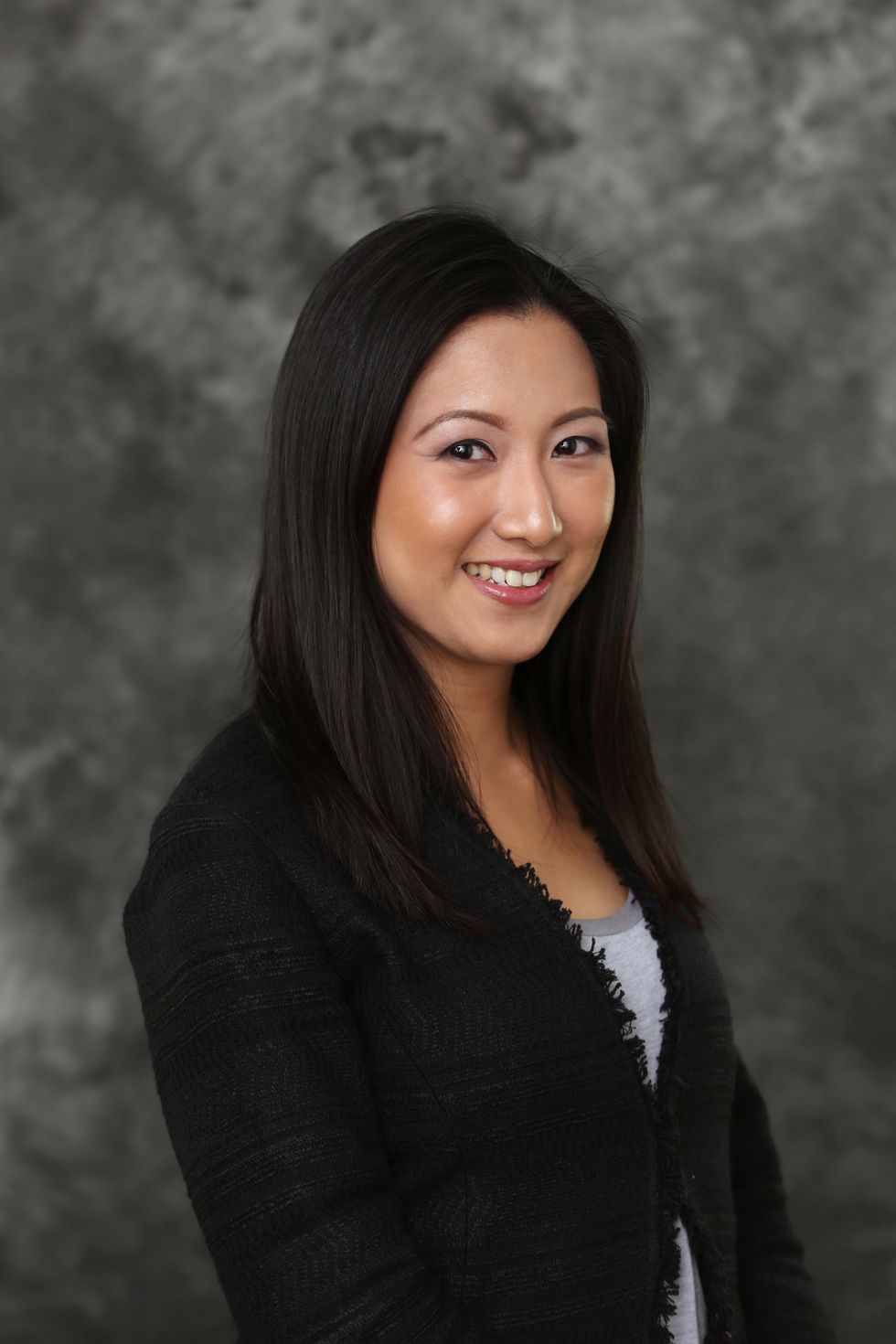 Grace Kangdani, senior vice president, market manager at Bank of America
Grace Kangdani, Senior Vice President, Market Manager at Bank of America 
Grace Kangdani is Market Manager of the L.A. Metro Business Banking team, leading a team of relationship managers who work with clients to proactively provide strategic advice and integrated financial solutions. Core capabilities include credit and financing solutions, treasury management, long-term fixed rate commercial mortgage (conventional and SBA 504), equipment finance and merchant processing.
In January 2019, Grace was recognized by the Los Angeles Business Journal as one of the Top Women in Banking. In December 2020, she was named in 2020 Thriving in Their 40s, a list of Top Professionals in Los Angeles, as recognized by Los Angeles Business Journal. She currently attends Pacific Coast Banking School, at University of Washington.
Active in the community, Grace serves on the Board of Trustees of P.S. Arts, a nonprofit organization that provides high-quality arts education programs in underserved public schools and communities. She is also Board Member for Women's Leadership Council, a women networking organization built around the spirit of both professional and personal accomplishment through collaboration, inspiration and support.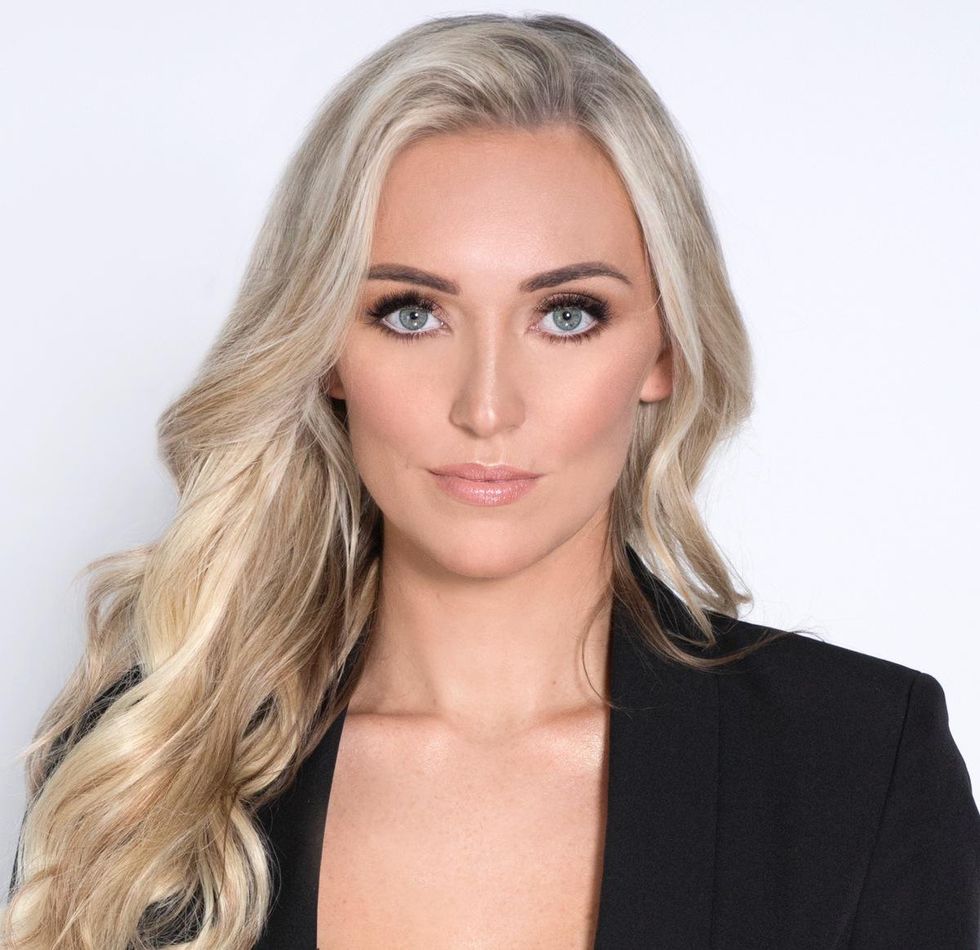 Kelly O'Grady, chief host and correspondent at dot.LA
Kelly O'Grady, Chief Host & Correspondent at dot.LA
Kelly O'Grady is dot.LA's chief host & correspondent. Kelly serves as dot.LA's on-air talent, and is responsible for designing and executing all video efforts. A former management consultant for McKinsey, and TV reporter for NESN, she also served on Disney's Corporate Strategy team, focusing on M&A and the company's direct-to-consumer streaming efforts. Kelly holds a bachelor's degree from Harvard College and an MBA from Harvard Business School. A Boston native, Kelly spent a year as Miss Massachusetts USA, and can be found supporting her beloved Patriots every Sunday come football season.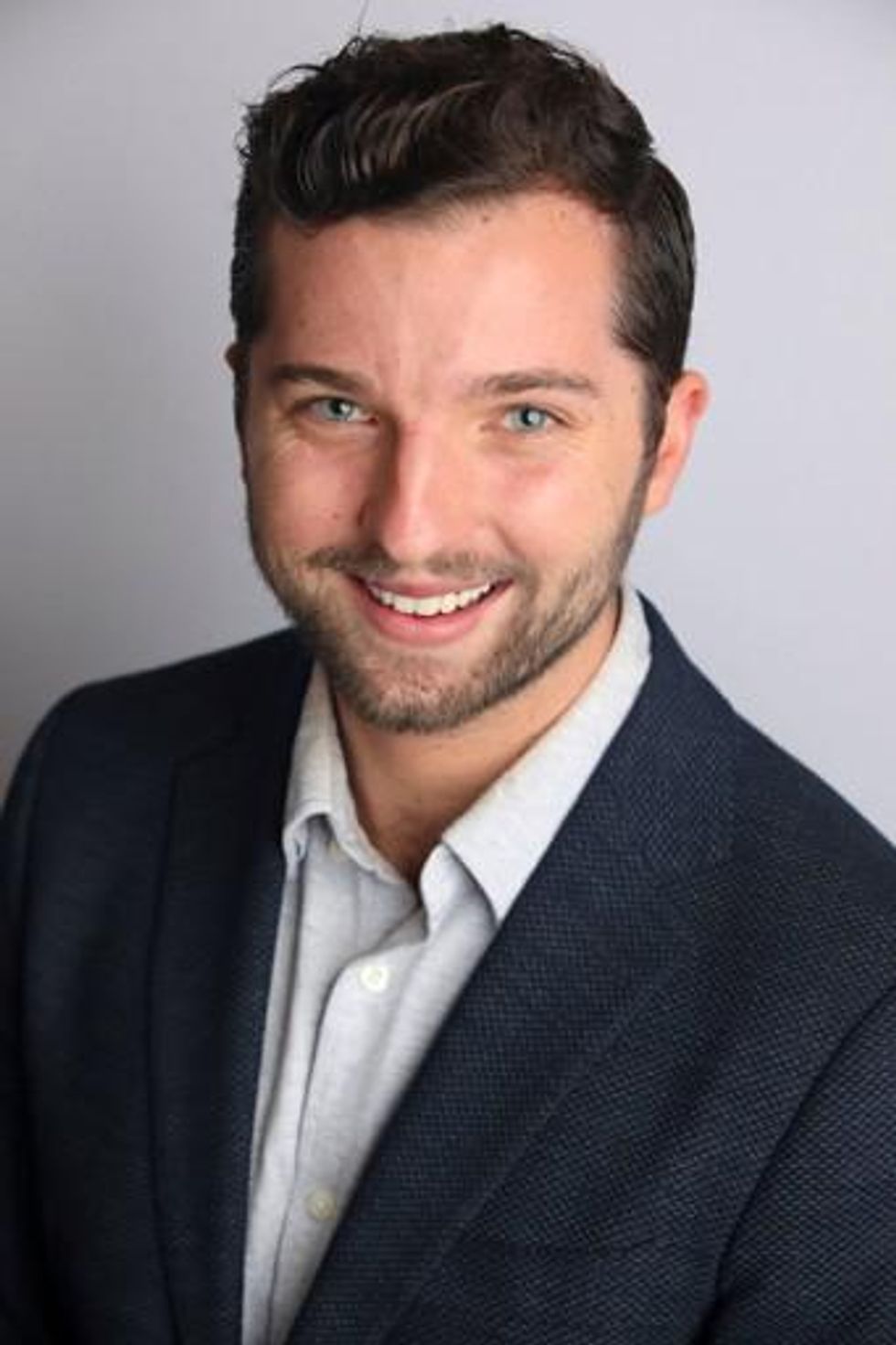 Sam Adams, co-founder and ceo of dot.LA
Sam Adams, Co-Founder and CEO of dot.LA
Sam Adams serves as chief executive of dot.LA. A former financial journalist for Bloomberg and Reuters, Adams moved to the business side of media as a strategy consultant at Activate, helping legacy companies develop new digital strategies. Adams holds a bachelor's degree from Harvard College and an MBA from the University of Southern California. A Santa Monica native, he can most often be found at Bay Cities deli with a Godmother sub or at McCabe's with a 12-string guitar. His favorite colors are Dodger blue and Lakers gold.
From Your Site Articles
Related Articles Around the Web
There's about to be a slew of board level positions open for women this year.
Under California state law, public companies such as Warner Music Group must have three female board members, if their board has six or more members, by the end of the year. There are over 600 public companies in California that will need to fill a total of about 600 board seats with women, estimates Betsy Berkhemer-Credaire, chief executive of 50/50 Women on Boards.
"More women are getting on boards in the state of California now than ever before," said Berkhemer-Credaire, who was instrumental in pushing the 2018 state law.
The bill does not apply beyond California, but it's being noticed by corporate America, she said.
Of the 221 board seats at the 25 largest companies that went public last year, 64 of them were held by women, according to a study released last month by 50/50 Women on Boards. That amounts to 24% of all the board seats, and is almost a 2% increase from the previous year.
Only one company, a business analytics group from New Jersey, Dun & Bradstreet, had no female directors when it went public last year. Six other companies went public with only one woman on board.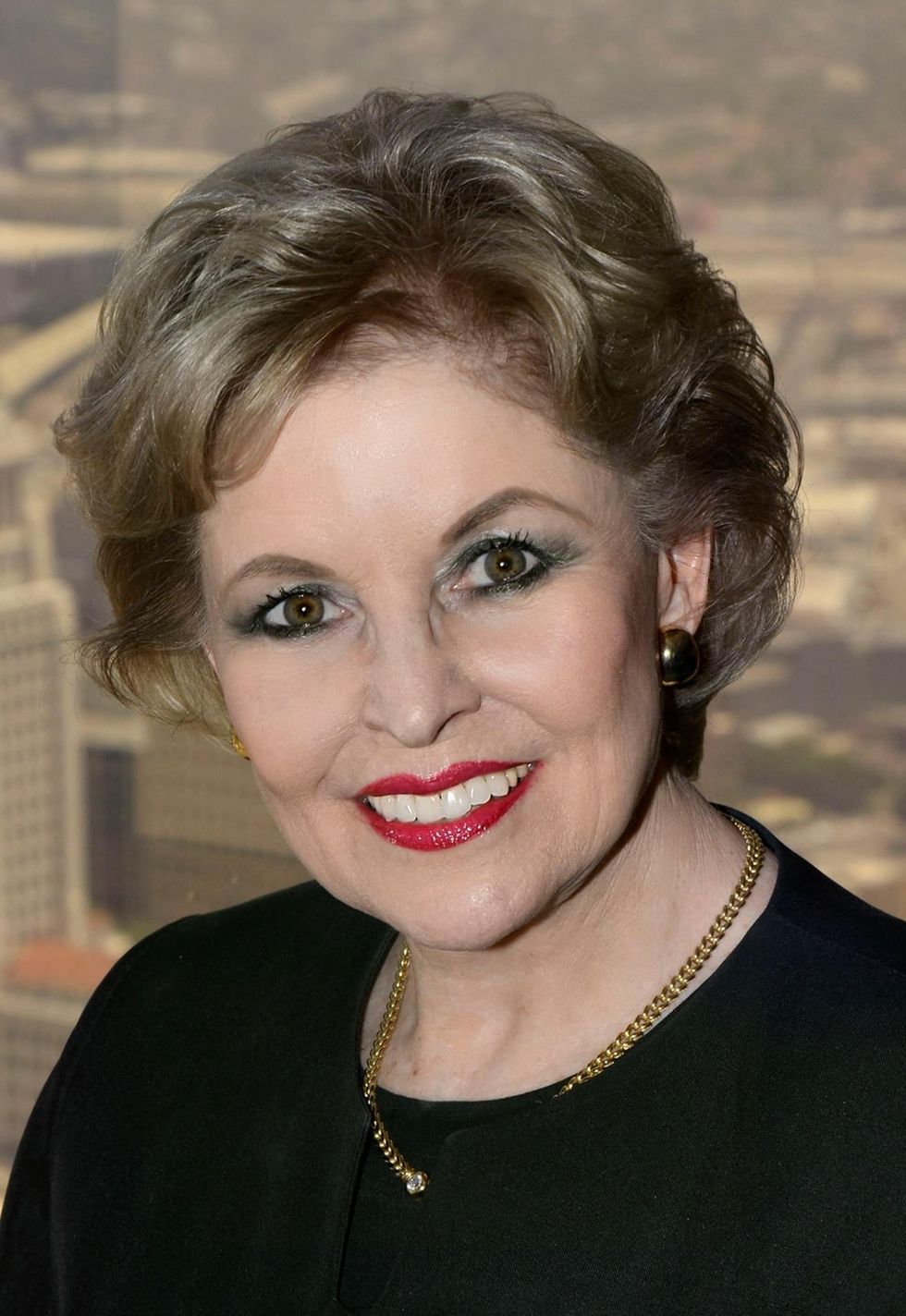 Betsy Berkhemer-Credaire is the chief executive of 50/50 Women on Boards.
Though the gains appear small, it marks a 10% increase of female board members in the top 25 IPOs since 2015. The national average of women on boards across Russell 3000 companies — an index of the largest U.S. companies — is 22.6%.
In 2020, for the first time, IPOs did better than established public companies in terms of female representation on their boards.
Two of the 25 largest IPOs of 2020 were from Southern California — GoodRX and Warner Music Group. Both companies meet the bill's requirements, but Warner Music Group will have to make room for another female board member by the year's end in order to meet the requirement for this year. Neither of the companies responded for comment.
Berkhemer-Credaire said getting on a board depends on personal and business connections and relationships. Women in Los Angeles, she said, are at an advantage because there are so many promising startups and private companies that could go public.

"What's unique about Los Angeles is it is entrepreneurial. There are more opportunities to be on boards of private equity-owned firms that are pre IPO, or startups that are quite pre-IPO," said Betsy Berkhemer-Credaire, chief executive of 50/50 Women on Boards.

Berkhemer-Credaire said there have been a few similar laws in other states, which she characterized as "watered down" versions of California's bill. She doesn't expect any additional legislation to follow.

But late last year, Nasdaq filed a proposal with the Securities and Exchange Commission that would require all companies listed on its stock exchange to have a female director and a director that is LGBTQ+ or an underrepresented community within the next four years. Companies with five or fewer board members are only required to have one director from a diverse background.
California also passed another bill late last year that additionally requires a board member from an underrepresented community, "who self-identifies as Black, African American, Hispanic, Latino, Asian, Pacific Islander, Native American, Native Hawaiian or Alaska Native, or who self-identifies as gay, lesbian, bisexual or transgender."