opv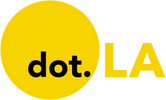 Get in the KNOW
on LA Startups & Tech
X
opv
Image by Candice Navi
Editor's note: This is the second in our series examining diversity in venture capital. Read the first and third stories in this series and sign up for our newsletter to get the latest updates.
Entrepreneurs usually fall over each other for the chance to meet with people like Kobie Fuller, a partner at Upfront Ventures, one of Los Angeles' oldest and most prestigious venture firms, and a former investor at Accel, one of Silicon Valley's most well-known early-stage firms.
But Fuller, who is black, had become used to being overlooked at parties and mistaken for junior-level staff.
"I have been at network events where people don't know who I am, they assumed I was a random moron," he said. "They treat you like you are not in the room or you are some wait staff."
Fuller said as his profile has risen, he's encountered fewer slights. But the experience is shared by other black venture capitalists who work in the mostly white, elite world of high-stakes capital, where there are few people of color.
The venture world, along with the rest of the United States, has been reckoning with the aftermath of the George Floyd killings and the deep inequities it exposed.
dot.LA talked to more than half a dozen black VCs, most in Southern California, that say they are constantly navigating the issue of race. The burden is often compounded by the fact that they are often the only black person in the room.
"Saying the same thing over and over again is exhausting, but I think what that represents is a bigger issue of feeling like you are the one that always has to do it," said Sydney Sykes, a co-founder of Blck VC and a former analyst at NEA who has been advocating to diversify the ranks inside firms.
"Think about walking into a boardroom. A black person walking into a boardroom is really going to notice they are the only black person in the room. The white person maybe will notice there's a black person in the room, but they will be like, 'oh, I don't see color' and they will feel pretty good about that."
"But the truth is we need to walk into every room and be aware when black people don't have a seat at the table," she said.
Earlier this week, the National Venture Capital Association announced a $5.5 million effort to add diversity to its ranks. The effort is an acknowledgment that venture, which fueled the modern tech industry by pouring boatloads of cash into aggressively growing startups, has failed to diversify. Only 3% of investors at firms NVCA surveyed are black, though most firms didn't reply to it, suggesting the true number may be much smaller.
That has consequences beyond venture firms and for the culture at large, as those dollars rarely trickle down into communities of color. To see the connection between venture and the wealth gap, Harvard professor Paul Gompers said you can turn to places like Silicon Valley where largely white founders and investors have quickly become millionaires and billionaires and exacerbated income inequality. Across the U.S., white families on average are ten times wealthier than black families, according to the Brookings Institute.
"Part of the reason these communities have seen the income gap grow is because they've not sufficiently been part of these two sectors," he said. "It doesn't explain everything, but certainly it is a contributor."
On one side are founders who raised $133 billion last year and often come from other entrepreneurial companies like Amazon or Google that have historically lacked diversity.
On the other side is the mostly white venture industry made up of around 1,300 funds that relies on personal networks which often don't extend beyond elite schools or the coasts.
Gompers adds the most successful venture funds tend to be self-replicating, attracting a top-flight but homogenous group of entrepreneurs who in turn make them more money.
Trying to crack into either world is tough.
Brentt Baltimore, an investor at Greycroft, said he broke into the industry largely because he found a mentor who helped him learn the unacknowledged code that exists.
"Somebody sat me down and helped me understand this game," he said. "There's a certain way that you move and shake here. That's not something you can learn online."
He and others like Sykes are trying to figure out how to make the industry more accessible for others.
"It's one thing to get in the door," he said. "It's another thing to build structure in the space."
Even when black investors are hired, there're often entrenched racial assumptions.
"When I am in the room, sometimes it's assumed I am the assistant," said Jawhara Tariq, an investor at Moonshots Capital. "I don't know if it's the racial angle or the gender or both."
It's happened enough times, she said, that she begins to question herself.
"It's not like the first person who has done it, but the tenth," she said. "It makes me start to feel like I shouldn't be there."
The cumulative effect of those situations is to place on her a mental burden that her colleagues don't carry. Crystal Clements, a clinical psychologist, said that being the only black person at a company is challenging. "There are common themes that tend to surface," she said. Some black people assimilate into white culture while others push toward perfectionism in order to overcome negative stereotypes. Others ignore the microaggressions, despite the sting believing the merit of their work is the most important metric of success.
But it doesn't erase the fact that some people just don't see black people as investors, a bias that isn't just shaken overnight.
Austin Clements, a partner at early stage venture firm OPV and the managing director at Grid110, said he has chosen to ignore much of those experiences.
"I don't live in a world where fairness is an option," he said. "I am certain that over the time in my professional career there are things that have made it difficult as an African American. I have put so little time in acknowledging those instances because that's what I expected."
But that milieu may ultimately hurt venture's bottom line.
Gompers, who looked at the performance of venture portfolios that had more diverse teams, found they achieved better returns than homogenous teams.
"The importance of diversity is all about making better decisions," he said. "If you all look the same and have the same experiences, you are gonna make the same mistakes."
That's been Fuller's operating assumption. Last year, he launched a social networking platform for black professionals, Valence, with the idea of building them more access and eventually more wealth.
The idea came to him after he was sought out — for the umpteenth time — by corporate ventures and others looking for black founders.
"People build their own personal network that mirrors who they are," he said. "People would say, 'Kobie, you're black. You must know some black people'."
"I would be lying if there wasn't a bit of tokenism," Fuller said. "But, diverse organizations do perform better."
Editor's note: This is the second in our series examining diversity in venture capital. Read the first and third stories in this series and sign up for our newsletter to get the latest updates.
Illustration by Candice Navi

Illustration by Candice Navi
Editor's note: This is the first in our series examining diversity in venture capital. Read the second and third stories here and sign up for our newsletter to get updates.
The nationwide protests in response to the killing of George Floyd led to a flurry of discussions and self-reflection in the overwhelming white male world of venture capital about what needs to change to make the industry more diverse. While many VCs were quick (or not so quick) to take to social media to say they support diversity or attend webinars on inclusivity, meaningful concrete action has been less common.

"The venture field has been probably the slowest to let minorities and women in," said Sue Toigo, co-founder of the Toigo Foundation, which helps underrepresented minorities get careers in finance. "It has the worst record of all asset classes."
Just 4% of VC employees are black, according to a 2018 survey by the National Venture Capital Association, an industry trade group, which announced a new nonprofit arm this week focused on diversity. However, the true numbers are likely much lower because that survey – like all others examining diversity — is self-reported. Only 203 of the 1428 VC firms NVCA contacted even bothered to answer. A local initiative to increase diversity, PledgeLA, has also been hampered by limited participation.

Along with Softbank, Andreessen Horowitz has been the only major firm to announce a new fund in the wake of the protests that will focus on underrepresented founders. But its new Talent x Opportunity Fund will start with just $2.2 million in donations from partners, a relative pittance for a firm with $14 billion under management.
"I'm worried that this is being treated as more of a charity case rather than doing the work to reform our internal process so that we don't discriminate against founders of color," said a black VC who works in L.A. She asked to remain anonymous because she was afraid speaking out could harm her future career prospects. Asked why she was afraid of using her name even after so many in the industry have spoken up in support of diversity, she said, "There are professional ramifications that may come with being known as the investor who only invests in founders of color. When you speak about diversity you're the diversity person and you're taken out of deals that don't have diverse founders, which is sad."

This VC said she was happy to finally see more people "waking up" to biases in the industry and that most have good intentions but she wonders if partners are willing to do the harder things necessary to truly change how investment decisions get made. "Companies need to tie their executive compensation to these efforts if they're serious about it," she said.
Luma Launch, the four-year-old investment arm of the film studio Luma Pictures, is a typical VC firm. Its three investors are all white and out of the 28 companies in its portfolio, none were founded by a black person.
"The reality is we are the problem," said Luma's lead investor, Laurent Grill. "We've obviously all contributed to this in some form or fashion whether it was passively or actively."
In 2017, as the country was roiled by the Me Too movement, Grill and his partners revamped their deal flow to ensure more female founders get funding. He says the percentage of female founders the firm sees increased from 10% to 30% and now he is determined to hold the firm accountable to invest in more people of color.
"This is not being charitable," Grill said. "We are not trying to just invest in companies to check a box, that's when things will crumble and fail. I don't have the perfect solution. We are genuinely having conversations about this."
The effort to add more female VCs after #MeToo can provide a helpful template for increasing diversity, according to Paul A. Gompers, a professor at Harvard Business School who studies the demographics of finance. He found that after 25 years of virtually no gains, over the past four years the number of female VCs hired nearly doubled, though it is still just 18%.

"We have these strong biases to associate with people who are like us," Gompers said. "I think most venture capitalists aren't sexist and they're not racist but these unconscious biases affect our decisions."
Gompers has found VCs who have daughters tend to hire more female partners and their portfolio performs better. He's now turning his attention to ethnic diversity, gathering data to see if VCs who played on diverse intercollegiate athletic teams are more likely to hire people who do not look like them.
"Who you invest in looks a lot like who you are, so white men who went to Stanford and worked at Google like to invest in white men that went to Stanford and worked at Google," he said. "We know there are underserved pockets of entrepreneurs out there and those opportunities could perhaps create greater returns."
Internships are a crucial pipeline for recruiting new talent, but Toigo says VC firms can often be reluctant to bring them on, blaming fears about exposing proprietary deals to someone who might only stick around for a summer. "We have a hard time placing our interns at firms," said Toigo.
If nonwhite people do somehow make it in, they rarely advance, especially to the highest levels from principal to partners, who are usually brought in from the outside from those who can raise capital themselves or have operated their own company.
"When you don't have representation on your investment committee, it is very hard to properly assess people that come from backgrounds very different from yours," said Austin Clements, a partner at early stage venture firm OPV and the managing director at Grid110.
Just 10% of VC-backed companies in Los Angeles are run by a person of color or a woman, according to PledgeLA.
If one was trying to create a deal- making process from scratch to perpetuate whiteness, you would be hard pressed to come up with one more exclusionary than the current one where pre existing networks and who you know are paramount. Many firms require "warm introductions" before they will even consider evaluating a company.
"The same VCs who complain about 'not getting deal flow' from diverse- or females-led companies are the same people who have the 'we prefer a warm intro' line on their website," tweeted Samantha Smith, founder & CEO of Vishion.
Clements said he sees it all the time. "When people come and speak to South L.A. or predominantly minority communities, the common thing to say is 'to get in touch with me through a warm introduction'," he said. But many in the room think "'how can you possibly look at me and think we have any mutual friends in common.' I don't know that (investors) really have accepted that. People think if you have enough hustle you can get in touch."
Making matters more difficult, investors typically don't want to put money into startups that other VCs have not already invested in. And in the absence of the sort of financial metrics that would usually be the most important criteria for more mature companies, VCs have to weigh something far more subjective: Whether they trust a founder.
"The question is what makes people trust people?," said the VC who wished to remain anonymous. "Is it how educated they are? Is it how many friends they have in common? Their similarities? People tend to trust people that are more like them. It's easy to see how certain demographics are cut out of the very beginning of deal evaluation."
Editor's note: This is the first in our series examining diversity in venture capital. Read the second and third stories here and sign up for our newsletter to get updates.
At a virtual town hall held Thursday by dot.LA and PledgeLA to identify actions leaders in the L.A. tech and startup community can take now to break down racial barriers to jobs and capital, and to democratize economic opportunity for the region -- there were ultimately a robust number of questions asked and interest expressed around the issue, though tangible actions remain to be seen.
Nearly 30 years after the 1992 riots in Los Angeles, protesters across the U.S. gathered this time to march against systemic racism and violence faced by the black community after George Floyd was killed while in police custody in Minneapolis.
Across social media, tech companies in L.A. and beyond have posted and tweeted their support for #blacklivesmatter, muted their feeds, and opened their pocketbooks, while music companies took part in a blackout. Companies have also donated to various diversity, equity and inclusion causes, but it remains an open question as to what impact those efforts will have.
"I'm very happy to see that the conversation has shifted, so quickly. I mean, I say that, and kind of almost have to laugh to myself, because this is the conversation that black folks have wanted to have for the last several decades," said Austin Clements, partner at OPV, an early stage venture capital firm created to address the unmet investment needs of small business owners, and managing director of Grid 110 South LA, which provides entrepreneurs with free access to community, mentors and critical resources.
"Now that people are paying attention, I have two options, I can either be shaming people for like, 'Why are you late to this party?' or I can be welcoming and say 'hey, you know, thanks for showing up.' And I tend to take the latter because that's going to be what makes the next decade, look a lot different than the last."
Unlike the response to COVID-19 pandemic, where the tech community rushed to directly help and support the effort for PPE, testing and other needs, the response to the protests have been a little more subdued and mixed.
Some tech companies and leaders have asked how they can help, but for many people, "they don't necessarily see the connection (to) their professional career, their professional skill sets, and how it can address the current issue," said Jasson Crockett, manager of economic policy for the Los Angeles Mayor's Office of Economic Development.
"I would encourage tech (workers) not to feel uncomfortable wading into this space simply because they are tech and they don't see a direct resolution from their professional skill set. Bring your humanity. Bring your commonality as an Angeleno and as a person."
In an annual countywide survey released in April, the Luskin School of Public Affairs at the University of California, Los Angeles found "a growing generational and economic divide" among residents. Nearly ⅔, or 64%, of respondents between the ages of 18 and 39 said that L.A. wasn't a place where people who work hard can succeed, but merely a place where the rich can keep getting richer. That's not even accounting for the racial aspects of widening income inequality issues.
Clements said in recent years, despite increased conversation around diversity and inclusion in Silicon Valley, "there are a lot of minorities, particularly brown and black people that have been left out, and no one could really understand why. Or, there have been all kinds of excuses from, you know, there's a pipeline problem to, you know, all the culture fit and every excuse that you could possibly come up with." He added: "I haven't been seeing a lot of broadly accepted diversity efforts in tech."
As the chair of PledgeLA, an initiative created by the Annenberg Foundation and the mayor of Los Angeles to promote civic engagement and diversity within the tech community, Clements has been trying to help broaden that effort. Today, PledgeLA has more than 200 signatories from L.A.'s venture capital and tech community who have pledged to "increase our community engagement by supporting organizations that are making a difference throughout Los Angeles"; "to actively and continuously improve equity, diversity, and inclusion at all levels of our organizations and in our investment decisions"; and "to hold ourselves accountable by measuring and transparently reporting on our progress and impact on these outcomes."
It is on that last point that many companies have been less willing to engage. The results for the survey and data from the participating companies who did respond are expected to be released soon, Clements said.
But, as an example of their findings, one of the questions asked to respondents was about how people got their jobs. For the overwhelming percentage of white respondents to the survey, they got their jobs through a friend or referral from someone that worked at the company itself. That was not the case for every other group, Clements said.
"If you're not tied into this community and these aren't your firsthand relationships, it's hard to actually break into this (tech and VC community)," Clements said. "If you're black, you're literally replying to a LinkedIn post cold and you're at a disadvantage, quite frankly."
Clements added: "If we just keep asking everybody that's sitting in the room who else they know in the room isn't going to look any different over time."
That seems to be evident in past actions by the tech community. Roughly five or six years ago, some of the larger tech companies began publicly admitting that their employees were less representative of the overall population, especially at the executive level, Clements said.
"Unfortunately, they either just have not been equipped or just haven't tried or made it a priority to make any meaningful or substantive advances to improve those numbers," Clements said. "And the reality is, they've gotten away with it. I mean, if we look into stock prices of all these companies, like they've shot up and so I guess theoretically, they haven't had to from a business case standpoint prioritize that. I think that there's the moral case and a business case at this point for ensuring that your staff and your community is more representative of the actual populations of the city."
The numbers have been clear, in study after study, that diverse companies and funds reap dividends from the diverse perspectives and insights brought to the table. Take just one conclusion, from McKinsey & Company, "Our latest research finds that companies in the top quartile for gender or racial and ethnic diversity are more likely to have financial returns above their national industry medians."
But recruiting people outside of your network takes work. With the shakeup of the economy due to the novel coronavirus, there's a real danger that companies especially in the startup community abandon any existing diversity efforts because of a tightened bottom line, said Emily Slade, cofounder and COO of Valence, a new tech platform and community incubated by Upfront Ventures that's focused on connecting black professionals with mentorship, job opportunities and capital.
"We just have to really encourage everybody to stay focused on the fact that this work is very important," Slade said, "and we've just begun."
Valence currently works with hundreds of companies and has more than 7,000 black professionals on it.
The American ideal of a meritocracy has long been a vaunted ethic in the tech and business world. Those communities and their leaders have evangelized the idea that with hard work anyone can pull themselves up the ladder of wealth and influence by their bootstraps. But the panelists did not agree.
"We live in a world in which your talent, your skill and your ability and potential come secondary at best, probably tertiary to who you know," Crockett said. "And when you start with that as the baseline, then by no way is this a meritocracy, not even close."
As a former teacher for at-risk young adults, Crockett said it seems as if "we continually feed this message of meritocracy to keep people going, because if not, fi we all in one voice admit we don't have a meritocracy right now and there's no plan for how we're going to change it, we're just admitting it, that's a scary reality for a lot of people who are on the fringes of society, who say, 'shit, why am I trying.'"
All of us should be asking what we're doing to acknowledge and support and foster the efforts of everyone, and requires first taking the step of admitting that there is no meritocracy right now, Crockett added.
The speakers weighed in on many more issues and also addressed some of the many audience questions received by dot.LA, including around the topic of recruitment and a perceived "pipeline problem." dot.LA also plans to post additional responses by panelists to questions asked during Thursday's panel. In the meantime, please watch the video below for insights directly from these speakers.
Lastly, a takeaway thought from Crockett:
"What is important is that we capture (this) momentum, unlike in the past, when there has been a moment in time that these conversations have reached a fever pitch but then the energy dissipated," Crockett said. "It is tough to sustain that energy for a topic that makes so many people feel so incredibly uncomfortable, and for which there are so many such a wide range of opinions and perspectives. And so my hope is that the tech community can be an important part in sustaining this conversation beyond the protests beyond next week (because) when you talk, my boss listens."

__
Do you have a story that needs to be told? My DMs are open on Twitter @latams. You can also email me at tami(at)dot.la, or ask for my contact on Signal, for more secure and private communications.
Strategy Session: Lessons of the Moment – Rebuilding & Equality in the Future of LA Tech www.youtube.com