national venture capital association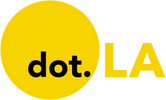 Get in the KNOW  
  on LA Startups & Tech  
X
national venture capital association
It is a great time to be a startup founder, with soaring valuations and investors tripping over themselves to get a piece of startups. As hot as the startup scene was last year, it has gotten even hotter this year, with a slew of megadeals pumping even more money into the biggest startups as they prepare to go public in the frenetic IPO market.
Overall, investors poured $69 billion into tech companies last quarter, a staggering 92.6% increase over the same quarter last year, according to data released Wednesday by PitchBook and the National Venture Capital Association.
Three-quarters of all investment flowed to late stage rounds, the highest percentage since 2010. There were 167 megadeals of $100 million or more, for a total of $41.7 billion raised in the first quarter. By comparison, megadeals accounted for $76.6 billion raised during all of last year.
In the Los Angeles area, SpaceX hauled in another $850 million in February. There was also ServiceTitan's $500 million financing last month, which makes the Glendale company that makes software for plumbers and carpenters worth $8.3 billion.
Culver City-based Sweetgreen raised $156 million in February, though the healthy fast casual chain was reportedly forced to do a flat round after the pandemic year that saw its revenues plummet.
At the other end of the startup life cycle, investors nationally focused on quality over quantity. There were only 722 first financings reported, which is a historically low number, but those deals averaged $4.7 million a piece, which was a new record high.
That benefited companies like Artie, a video game platform developer that pulled in $10 million in a seed round this February.
In total, 315 Los Angeles startups raised a total of $6.7 billion in the first quarter, a slight decrease in the number of venture investments but a 75% increase in deal value over the same quarter last year.
As has historically been the case, Los Angeles trailed not only the Bay Area in deal value ($25.5 billion) but also New York ($10.2 billion) and Boston ($7.9 billion).
The dot.LA VC Sentiment Survey also found higher valuations. Seventy-seven percent of respondents said they saw higher valuations last quarter, but that did not stop them from closing deals.
The billion dollar question is whether, with so much money sloshing around, we are in a bubble that is going to burst. That is hard to judge now; it takes years to know if startups will succeed – whether they will be the next Airbnb or the next Quibi.
But by at least one metric there are fewer quality startups to go around. Dropbox, the secure document sharing platform that many startups use to share pitch decks, said this month the demand for decks continues to outpace the number of investment opportunities that are available. Founders are also shopping their decks around more, which is an indication they have more options of where to get capital and can be choosy.
In other words, it is very much a founder's market.
"We knew the first quarter would represent the beginning of a rebound, but I don't think anyone expected VC and startup activity to be this high; investor confidence is booming and beginning to outpace the supply of startups seeking fundraising," Russ Heddleston, DocSend co-founder and CEO, said in a post sharing the data.
However, investors contend that the market frenzy is not just driven by a flood of capital but also dramatic shifts in consumer behavior over the past year.
"In 2020, consumers spent over $860 billion online with U.S. merchants, an astonishing 44% year-over-year increase," said Deborah Benton, founder and managing partner of Willow Growth Partners, an early-stage VC firm that invests primarily in digital first brands that are benefiting from an accelerated shift to online shopping.
The 46-year-old poet-turned-financer Taj Eldridge is raising $250 million to support Black and brown entrepreneurs and investors.
The fund will be split in two buckets, $125 million will go toward direct investments in clean tech, healthcare tech, media and fintech, as well as follow-on investments for companies that its affiliated fund managers make investments in. The rest of the funds will support fund managers raising at least $5 million that are majority-owned by Black or Brown individuals with an environmental social governance focus.
"What we like to say is we like to see funds that impact how you work, how you live and how you thrive," Eldridge told Minnie Ingersoll on the LA Venture podcast.
Eldridge, senior director of investments for the Los Angeles Cleantech Incubator, said the idea for the new fund began in 2019 before last summer's racial reckoning when he had a conversation with a "high net-worth individual" about reducing the racial wealth gap.
For Eldridge, the answer was ownership.
"If a person of color has ownership in the company, if they're vested in the company, if they're hiring in C-suite, that creates wealth, that creates ownership," he said.
Founders of color have long had a harder time raising funds. That's because traditional funds have been dominated by white men. Last week, the National Venture Capital Association released a report by Deloitte that found of the 378 top venture firms with a total of $256.4 billion in assets under management, 3% of investment partners are Black and 4% are Latino.
Eldridge said he is still raising money, but has a target for $250 million. His support has come from individuals in the sports and entertainment industries in Los Angeles and outside of the state.
Eldridge partnered with Keith Spears and Bahiyah Robinson — founder and CEO of VC Include, which is an accelerator for fund managers that provides training and platform services — to build up a fund.
Since VC Include already has relationships with emerging fund managers, it made sense to start something like Include Ventures to provide funding for them.
Include Ventures is an offshoot that will be run by Eldridge out of South Los Angeles.
"The opportunity gap is incredibly massive when you think about the changing demographics in the United States, and where we're headed," said Carmen Palafox, a partner at MiLA Capital and board member of LatinxVC and of the National Venture Capital Association.
Underrepresented founders and funds have seen more dollars come in, she said. But so has everyone else.
"I think what's important to keep in mind is that the bigger, more traditional funds are raising billions and billions of dollars so 2020 was a record breaking year for funds raising VC money and the asset class is thriving," Palafox said. "That's what leads to this continuous lack of progress because the bigger funds are raising more money. And even though we have these new funds, it's just allowing us to keep up with the existing ones."
Eldridge will remain with LACI, a Los Angeles city-sponsored incubator for clean technologies, where he focuses on bringing in new investors. He sees major changes ahead in that space.
"Clean tech is going to be normalized," he said. "We're going to have a situation where it's not going to be in a separate space, similar to how I don't believe impact is going to be in a separate space."
From Poetry to Spreadsheets
Eldridge didn't always want to be in finance. He studied poetry and literature in college, hoping to become a rapper. While that didn't happen, he learned the value of storytelling and connecting with people.
He said some of his investors come from the music industry.
Eldridge is also involved in philanthropic endeavors, sitting on the board of Homeboy Industries, an L.A.-based gang rehabilitation and re-entry program.
One piece of advice he has for the next generation is to be authentic. Eldridge said when he was at his first banking job, he used an American-sounding name rather than his real name, which is Arabic.
"Your self, your full self, is what's going to be valuable for you and for whatever company you're at," he said.
Eldridge said he seeks inspiration from immigrants who come to this country with $1 in their pocket and who work hard every day to create a living for themselves.
"People who've raised themselves up, that inspires me," he said.
A Stage 5 kidney disease diagnosis in 2018 has given him perspective about what's important in life.
"That was a calling card for me to focus on sustainability and to focus on really, really just trying to support founders that are trying to make a difference," he said.
"Alpha means nothing if I'm not here," Eldridge said, reflecting on his diagnosis and treatments that last four hours a day, three days a week. He often thinks about a saying in the Black community, "find a way or make one."
Key takeaways:

Exit activity saw a major uptick nationally, recording the second highest exit values on record in Q3.
Local exit flow was the second lowest going back to 2014, but experts say there's little reason for concern
L.A. saw fewer deals in Q3 than anytime since 2016, but also the highest amount of capital invested since that year, showing a preference for quality over quantity
2020 is on pace to establish a record high for total capital raised for VC funds, but big funds are having most of the success while smaller funds are struggling
Despite predictions of a black swan event amid the worst pandemic in a century that shows little sign of improving soon, venture capital exit activity saw a major uptick in the third quarter, according to the PitchBook-National Venture Capital Association (NVCA) Venture Monitor released Tuesday. Dealmaking and fundraising were both also robust in Los Angeles and beyond.
"L.A. had a very strong quarter," said PitchBook VC Analyst Kyle Stanford. "Los Angeles has completed the third highest number of deals in 2020, behind only San Jose/San Francisco and New York."
If there was weakness to be found, it would be that much of the action is taking place at later stages and bigger funds, not the younger companies and newer funds that dominate Los Angeles. Seed fundraising was anemic in the last quarter. Through Q3, $1.9 billion has been raised across 30 first time funds representing a record low of 3.3% of total capital raised.
Los Angeles saw the fewest number of deals in Q3 since 2016, but also the highest amount of capital invested since that year, mostly due to the nearly $2 billion Elon Musk's SpaceX raised in August. Companies that flourished during the stay-at-home economy also benefited, such as Zwift, a Long-Beach based online fitness platform that raised nearly half a billion dollars in Series C funding last month.
Investors say they were determined to focus more on quality over quantity, paying a premium to fund top startups for the long haul.
"This continues a trend that we were experiencing before COVID, which is larger seed rounds to support a longer runway," said Mark Mullen, co-founder and managing director of Bonfire Ventures, a Santa Monica-based B2B seed fund that closed a $100 million second fund last month. "Now with COVID and its current and unknown long-term economic effects investors are focusing even more on fewer companies and providing more runway to those companies."
As the stock market surged in the third quarter, companies like Snowflake, Palantir, Asana, and Unity had wildly successful IPOs, putting this year on pace to a record year for exit values, behind only last year.
L.A. saw a number of significant exits like Signal Sciences, which was acquired for $775 million in August. Blockfolio, a financial management platform, was acquired for $150 million in August. Sense360, a data insights platform, was acquired for $44 million last month.
But overall exit flow was the second lowest going back to 2014, except for the fourth quarter of last year. Still, investors caution that quarterly data should always be taken with a healthy dose of salt.
"It is just a quarter out of tens of quarters," Mullen said. "Deals go up and down in different periods. We have had three profitable exits in the last six months in L.A., which is our most in a six-month period. M & A in the world was way down in Q2 and Q3 due to COVID and is now having a resurgence."
Mullen added an optimistic note. "You may see a record Q4 and Q1 2021," he predicted.
As LPs seek out growth in a low-interest rate environment that looks like it will last for years, venture funds have raised a record $56.6 billion across 228 vehicles since the beginning of the year, which is already more than the $54.9 billion raised in all of last year. But big established funds like Greylock Partners Fund XVI of $1.0 billion and Meritech Capital Partners' Fund VII of $817.9 million are eating up most of the pie, while first time funds face a "herculean task" to raise capital, according to the NVCA.
"The consolidation of capital continues toward larger, later stage companies and established VC funds," said Bobby Franklin, president & CEO of NVCA, in a written statement. "While both of these trends are potential signs of concern for the long-term health of the VC lifecycle, overall the ecosystem has shown strong resiliency in the past six months."