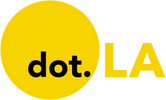 Get in the KNOW
on LA Startups & Tech
X
Kiara Rodriguez
Kiara Rodriguez
Kiara is an editorial intern at dot.LA. She has interned in communications at KCRW, assisted with economics research at Brookings Institution,and reported for local publications in New Jersey. Before joining dot.LA, she was a Yenching Scholar at Beijing University, researching the politics of international communications and leading the Yenching Academy's podcast. She graduated from Princeton University in 2019 with a B.A. from the School of Public and International Affairs.
Internships can open many doors, but those in tech can be especially tough to land and not always the most welcoming environment for women and people of color.
The nonprofit LATech.org launched an initiative with county supervisor Holly Mitchell this week to provide 1,000 students of color paid tech internships with companies like Snap Inc, ride sharing service HopSkipDrive and Cornerstone OnDemand.
The idea is not only to make the process more accessible for students, but also to encourage a pipeline of talent in a lucrative industry traditionally dominated by white men.
After the murder of George Floyd, LATech.org founder and former co-chair and founder of talent management system Cornerstone OnDemand Adam Miller thought it was "necessary" for him to use all his resources to help the most vulnerable in his community.
So far, fifty companies are participating, with each taking at least two interns at a time.
In the long run, it aims to open up a path to prosperity and chip away at deep-seated inequities.
"The average person who enters work in tech, relative to most in other fields, will, over the course of their lifetime, earn $2 million more," said Miller.
Entering an internship can be intimidating for anyone, and even more so when you are the only person of your race or ethnicity. Miller believes that by pairing interns up, this will provide a community and lessen the sense of being "the diverse intern." He also hopes that initiatives like this can help students realize that you don't need to be an engineer to work in tech in Los Angeles -- internships offered will span: design, marketing, product development and sales in addition to engineering.
The cost of the fellowship for the first 100 interns from South LA will be split between Mitchell's office and the companies.
Kristen Mae Hernandez, a senior at California State University Long Beach who is participating in the program said that as a woman of color she felt like an "other" in the predominantly white field of STEM.
"Even when I was accepted into [California State University] Long Beach, I faced a lot of prejudice. I had a lot of impostor syndrome," said Hernandez.
LATech.org will supplement the learning experience with multiple networking events as well as career counseling sessions. There will be six sessions over the span of the next two years. Every two weeks, a separate cohort will come in with around 20-30 students, all of whom range from 16 to 24.
Miller sees this as an opportunity for tech companies to diversify their ranks.
"Talent comes in all shapes and sizes, and the tech industry has a very tight labor market. The reality is that they're only looking at a portion of the pool. There is tremendous opportunity," said Miller.
The company aims to expand its roster of participants, and eventually have up to 100 companies involved.
"This is the largest such initiative in any city," said Miller. "So, if this works we hope to inspire other tech hubs to do the same."
From Your Site Articles
Related Articles Around the Web
Call it the TikTok Olympics. Nine Olympians have launched a sports league backed by Mark Cuban that competes on social media.
The first of eight competitions this year is set to begin on Wednesday. World 1 League encourages any athlete to post a video of themselves on Instagram or TikTok doing a long jump along with the hashtag of how long their jump was. The athletes are competing for $25,000 and sponsorships.
"Athletes are already a big part of social media, but now including them in a formal, organized league, where they can be rewarded and ranked, is a whole new way to professionally engage in sports," said co-founder and CEO Brett Morris.
The former COO of Nasdaq-traded esports company Super League Gaming said the effort is a move "to democratize" elite sports on the eve of the Olympic games. But like a lot of efforts to even the playing field online, it comes with many compromises. There are no official judges to oversee or independently verify these competitions, but likely lots of eye-popping videos. Instead Morris said the "judge" will be a hashtag that provides an "objective" measure, such as the length of a jump or time of swim laps.
Among its founders are Sanya Richards-Ross, a five-time Olympic medalist and former World's Fastest Woman; Erik Vendt, a three-time Olympian and three-time medalist; and five-time gold medalist in swim Janet Evans.
So far, World 1 League already has eight men and women's social media challenges slated: World's Fastest Man/Woman (100-meter dash); World's Strongest Man/Woman (weightlifting, clean and jerk); World's Fastest Swimmer (50-meter freestyle); World's Longest Jumper (long jump); World's Fastest Climber (speed climbing); World's Highest Vaulter (pole vault); World's Longest Thrower (shot put) and World's Highest Jumper (high jump).
Only 12 hours after posting, their promotional Instagram story has been reposted by athletes in 32 countries on 6 of the 7 continents, including Russian world champion Daryka Klishina, who has 349,000 Instagram followers; Spanish jumper Fátima Diame, who has 138,000 followers and American Olympic medal favorite Tara Davis, who has 212,000 followers.
The social media sports company plans on getting even more buzz soon when it hosts two live stadium events in 2021, and more every year thereafter.
From Your Site Articles
Related Articles Around the Web
The pandemic has been a boon for at-home fitness companies like Costa Mesa-based FightCamp. But as the restrictions lift and gyms lure back fitness buffs, these companies are having to up their game.
FightCamp's answering by stirring up a virtual brawl.
Backed by boxers Mike Tyson and Floyd Mayweather, the company lets users throw punches at each other, virtually.
"FightCamp is all about staying authentic to the sport of boxing, while keeping workouts fun for our users," said FightCamp co-founder and CEO Khalil Zahar. "We really try to integrate the skill, workout and culture of boxing into our program, bridging the gap between 'just a workout' to a lifestyle."
He hopes the new feature will help pull in new users beyond California, New York and Illinois where the company already has a strong following of amateur boxers.
On Wednesday, the company said it raised $90 million in a Series B round led by global venture capital firm New Enterprise Associates (NEA) and Connect Ventures, an investment partnership between leading entertainment and sports agency Creative Artists Agency (CAA) and NEA. Other investors include mixed martial artists Georges St. Pierre and Francis Ngannou.
The round brings the total funding to $98 million.
FightCamp offers immersive boxing and kickboxing classes, which for $39/month includes unlimited access to trainers with real fighting experience and all their cutting-edge equipment: the tracking gloves, workout mats, and a free standing bag.
Some of FightCamp's trainers include: Tommy Duquette, former US Boxing team member and co-founder of FightCamp, Shanie "Smash" Rusth, a professional MMA competitor, and Aaron Swenson, former member of the USA National Kickboxing team.
Zahar, an amateur boxer, was in part inspired by his own experience.
"I started boxing quite late in life, at 21 years old, and created this technology for me and interested friends," Zahar said.
Created by six engineers, some of whom met on LinkedIn, in 2015, the founders wanted to develop wearable boxing motion-tracking technology that would improve their performance.
Their beta version of the motion-tracking boxing gloves, known as two-punch trackers, caught the attention of the Canadian National Boxing team in 2015. The Canadian team gave FightCamp, then known as Hykso, its first research grant and used their equipment for the 2016 Rio Olympics.
A year later, the founders were accepted to a cohort at Y-combinator, a premier accelerator that has supported giants in tech like Airbnb and Doordash. Feeling confident they could make a go of this, they decided to move to Los Angeles and rebrand the company to FightCamp in 2018.
"We moved down to L.A. because they have a huge fighting community, and it is also the mecca for fitness," said Zahar.
Originally a product for elite users, FightCamp is now focused not on Olympic athletes but instead on all aficionados of boxing, MMA, and kickboxing.
Correction: An earlier version of this post misspelled the name of FightCamp's earlier incarnation, Hykso.
From Your Site Articles
Related Articles Around the Web