accel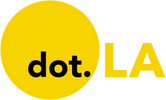 Get in the KNOW
on LA Startups & Tech
X
accel
Valence, a tech platform and professional network launched last year that connects Black founders, announced its inaugural funding network Thursday. The list includes investors at top firms including Sequoia Capital, Accel and Upfront Ventures.
"For years, Black entrepreneurs have been told that Silicon Valley is a meritocracy, but at the same time most haven't had access to the top networks, the warm introductions, and the mentorship that underpin lasting success in tech. Valence is upending this completely by bringing the top VCs to compete for the best Black entrepreneurs." said Valence co-founder and general partner at Upfront Ventures, Kobie Fuller. "We want to even the playing field with the goal of exponentially growing the number of Black-owned startups that get funded."
Only 4% of VC employees are black, according to a 2018 survey by the National Venture Capital Association, an industry trade group. Just 10% of VC-backed companies in Los Angeles are run by a person of color or a woman, according to PledgeLA.
However, the true numbers are likely much lower because those survey – like all others examining diversity — are self-reported.
Valence also announced that is has appointed tech and entertainment veteran Guy Primus as chief executive officer.

"Facilitating success in the innovation economy is key to Valence's mission. By creating the Valence Funding Network, we are eliminating one of the most formidable structural obstacles to success—the access to venture investors." said Primus.
Here are the inaugural funding members:
645 Ventures
Nnamdi Okike
Accel
Rich Wong
Base10
Ade Ajao
Bessemer
Elliott Robinson
Capital G
Gene Frantz
Collab Capital
Jewel Burks
Concrete Rose
Sean Mendy
Defy Partners
Nabeel Hyatt
Techsquare Labs
Upfront
Neil Sequiera
Equal Ventures
Richard Kerby
First Round
Josh Kopelman
Forerunner
Brian O'Malley
Foundry
Brad Feld
General Catalyst
Peter Boyce
GGV
Hans Tung
Greylock
Sarah Guo
Jordan Fudge
Spark Capital
Rebecca Kaden
High Alpha
Scott Dorsey
Lightspeed
Mercedes Bent
Lux
Deena Shakir
Outlander
Paige Craig
Precursor
Charles Hudson
Redpoint
Annie Kadavy
Sequoia
Jess Lee
Sinai Ventures
Paul Judge
Union Square
Kobie Fuller
Image by Candice Navi
Editor's note: This is the second in our series examining diversity in venture capital. Read the first and third stories in this series and sign up for our newsletter to get the latest updates.
Entrepreneurs usually fall over each other for the chance to meet with people like Kobie Fuller, a partner at Upfront Ventures, one of Los Angeles' oldest and most prestigious venture firms, and a former investor at Accel, one of Silicon Valley's most well-known early-stage firms.
But Fuller, who is black, had become used to being overlooked at parties and mistaken for junior-level staff.
"I have been at network events where people don't know who I am, they assumed I was a random moron," he said. "They treat you like you are not in the room or you are some wait staff."
Fuller said as his profile has risen, he's encountered fewer slights. But the experience is shared by other black venture capitalists who work in the mostly white, elite world of high-stakes capital, where there are few people of color.
The venture world, along with the rest of the United States, has been reckoning with the aftermath of the George Floyd killings and the deep inequities it exposed.
dot.LA talked to more than half a dozen black VCs, most in Southern California, that say they are constantly navigating the issue of race. The burden is often compounded by the fact that they are often the only black person in the room.
"Saying the same thing over and over again is exhausting, but I think what that represents is a bigger issue of feeling like you are the one that always has to do it," said Sydney Sykes, a co-founder of Blck VC and a former analyst at NEA who has been advocating to diversify the ranks inside firms.
"Think about walking into a boardroom. A black person walking into a boardroom is really going to notice they are the only black person in the room. The white person maybe will notice there's a black person in the room, but they will be like, 'oh, I don't see color' and they will feel pretty good about that."
"But the truth is we need to walk into every room and be aware when black people don't have a seat at the table," she said.
Earlier this week, the National Venture Capital Association announced a $5.5 million effort to add diversity to its ranks. The effort is an acknowledgment that venture, which fueled the modern tech industry by pouring boatloads of cash into aggressively growing startups, has failed to diversify. Only 3% of investors at firms NVCA surveyed are black, though most firms didn't reply to it, suggesting the true number may be much smaller.
That has consequences beyond venture firms and for the culture at large, as those dollars rarely trickle down into communities of color. To see the connection between venture and the wealth gap, Harvard professor Paul Gompers said you can turn to places like Silicon Valley where largely white founders and investors have quickly become millionaires and billionaires and exacerbated income inequality. Across the U.S., white families on average are ten times wealthier than black families, according to the Brookings Institute.
"Part of the reason these communities have seen the income gap grow is because they've not sufficiently been part of these two sectors," he said. "It doesn't explain everything, but certainly it is a contributor."
On one side are founders who raised $133 billion last year and often come from other entrepreneurial companies like Amazon or Google that have historically lacked diversity.
On the other side is the mostly white venture industry made up of around 1,300 funds that relies on personal networks which often don't extend beyond elite schools or the coasts.
Gompers adds the most successful venture funds tend to be self-replicating, attracting a top-flight but homogenous group of entrepreneurs who in turn make them more money.
Trying to crack into either world is tough.
Brentt Baltimore, an investor at Greycroft, said he broke into the industry largely because he found a mentor who helped him learn the unacknowledged code that exists.
"Somebody sat me down and helped me understand this game," he said. "There's a certain way that you move and shake here. That's not something you can learn online."
He and others like Sykes are trying to figure out how to make the industry more accessible for others.
"It's one thing to get in the door," he said. "It's another thing to build structure in the space."
Even when black investors are hired, there're often entrenched racial assumptions.
"When I am in the room, sometimes it's assumed I am the assistant," said Jawhara Tariq, an investor at Moonshots Capital. "I don't know if it's the racial angle or the gender or both."
It's happened enough times, she said, that she begins to question herself.
"It's not like the first person who has done it, but the tenth," she said. "It makes me start to feel like I shouldn't be there."
The cumulative effect of those situations is to place on her a mental burden that her colleagues don't carry. Crystal Clements, a clinical psychologist, said that being the only black person at a company is challenging. "There are common themes that tend to surface," she said. Some black people assimilate into white culture while others push toward perfectionism in order to overcome negative stereotypes. Others ignore the microaggressions, despite the sting believing the merit of their work is the most important metric of success.
But it doesn't erase the fact that some people just don't see black people as investors, a bias that isn't just shaken overnight.
Austin Clements, a partner at early stage venture firm OPV and the managing director at Grid110, said he has chosen to ignore much of those experiences.
"I don't live in a world where fairness is an option," he said. "I am certain that over the time in my professional career there are things that have made it difficult as an African American. I have put so little time in acknowledging those instances because that's what I expected."
But that milieu may ultimately hurt venture's bottom line.
Gompers, who looked at the performance of venture portfolios that had more diverse teams, found they achieved better returns than homogenous teams.
"The importance of diversity is all about making better decisions," he said. "If you all look the same and have the same experiences, you are gonna make the same mistakes."
That's been Fuller's operating assumption. Last year, he launched a social networking platform for black professionals, Valence, with the idea of building them more access and eventually more wealth.
The idea came to him after he was sought out — for the umpteenth time — by corporate ventures and others looking for black founders.
"People build their own personal network that mirrors who they are," he said. "People would say, 'Kobie, you're black. You must know some black people'."
"I would be lying if there wasn't a bit of tokenism," Fuller said. "But, diverse organizations do perform better."
Editor's note: This is the second in our series examining diversity in venture capital. Read the first and third stories in this series and sign up for our newsletter to get the latest updates.
Illustration by Candice Navi

Image Courtesy of Dronebase
As a veteran of the Marine Corps who served as an infantry officer in Iraq and Afghanistan in the years after 9/11, Dan Burton saw drone technology, quite literally, take off.
Drones went from needing 55 people to fly, to as few as three pilots, to just one. Meanwhile, soldiers on the ground were thrilled to have a decentralized way to get dedicated eyes from above on missions.
Burton would ultimately translate that military experience into a business venture, fathering DroneBase Inc. in 2014 to provide professional drone services for hire. The Santa Monica-based company said it provides customers hassle-free aerial video, photos, mapping and data — and pairs drone-licensed pilots up with jobs around the world. DroneBase has raised more than $17 million, with VC backing from Union Square Ventures, Upfront Ventures, DJI Hearst Ventures and Pritzker Group, among others.
Today, the company is the largest provider of commercial drone services in the world, Burton said, "with the largest network of pilots in the world and the most kind of geographic reach."
When it comes to the coronavirus, well, "the drone is not coughing on anyone," and so the drone and its operator are therefore less impacted, unlike a typical worker in the U.S., Burton said. Pilots are often working by themselves in more isolated situations or areas.
As a result, March was DroneBase's best month of all time, with 30% in business growth from February to March. April is already on pace to beat the record by a similar amount.
"I wish it was under different circumstances," Burton said. "But we feel we're in a position to keep America running, to help with mission critical inspections of critical infrastructure" while workforces are locked down.
DroneBase is one of a handful of Southern California companies that have flourished amid a sort of second aviation-related boom, perhaps in part due to its roots here and the major presence of aviation and government-adjacent companies, from Lockheed Martin and Northrop Grumman to the Mojave Air & Space Port and NASA's Jet Propulsion Laboratory.
"Southern California in many ways ushered in the first aviation revolution, drone tech was born here and built here by the military (contractor) companies by and large, now (the industry's) getting built again in companies in Southern California, and maybe SF, too," Burton said.
Drone-related companies have sprouted across the region. Santa Monica-based software company AirMap started in 2015 and has built digital infrastructure to provide air traffic control for unmanned aircrafts. It has raised more than $60 million from venture capital and strategic investors and has more than 300,000 users.
FLIR Systems Inc., which is based in Arlington, Virginia, develops, manufactures and sells thermal imaging, doing much of its innovation out of its tech hub in Santa Barbara. The company is also a DroneBase investor.
Meanwhile, Auterion Government Solutions, which is also based in Southern California, is working on creating software capabilities, including small unmanned aerial systems compatible for U.S. Defense Department drones.
For DroneBase, which today has its software talk with AirMap's and uses FLIR sensors, some early jobs include helping construction sites quickly measure their inventory, or a quarry safely get video of an explosion. Burton found that companies didn't want to buy their own drones and hire their own in-house pilot. They could outsource the job instead.
The 50-person company has 65,000 pilots on its platform — or more than half of the 120,000 pilots in the U.S. who have their "107" or drone pilot license — and registers over 100,000 flights annually. The company also provides footage for news media like The Associated Press and Reuters ("We're their first phone call when they need stuff from the air," Burton said), and its pictures have been on the front page of the Wall Street Journal. DroneBase also works with content providers like Getty Images and Shutterstock to provide footage for customers.

DroneBase has a close relationship with DJI — the largest manufacturer of consumer drones worldwide — flying twice a year to its headquarters in Shenzhen, China. DJI has also attracted considerable concern from U.S. government officials and lawmakers over its data security and potential cyber vulnerabilities because of its Chinese supply chain.
In 2015, DJI and Palo Alto, Calif.-based Accel teamed up to create SkyFund, which invests in "the next generation of unmanned aerial vehicles (UAVs)." SkyFund became the first strategic investor in DroneBase, Burton said.
A nearly empty Santa Monica, Calif. pier as seen from above during COVID-19 stay-home orders, taken by a DroneBase drone.
Courtesy of DroneBase
DroneBase pilots, who use their own drones, have flown in all 50 states and 70 different countries, Burton said, enabling its pilots to talk to each other through their software and creating sort of de facto standards for unmanned commercial drone flight.
The company has also done jobs like assessing office buildings, evaluating rooftop water damage that's below the surface using thermal imaging, or assessing the health of solar panels or wind turbines, which can be very dangerous to inspect up close and in person.
After Hurricane Harvey hit in Texas and Hurricane Maria devastated Puerto Rico in 2017, DroneBase got to work helping out with insurance company evaluations, helping speed up claims by weeks in areas difficult and dangerous to inspect in person. Their pilots flew drones from 5 feet to 100 feet off the roof, providing imagery that's far better than satellites, Burton said.

"This was very much a military technology that was subsidized by the U.S. taxpayer that's now becoming a commercial industry, not unlike fast-food," Burton said.
__

Do you have a story that needs to be told? My DMs are open on Twitter @latams. You can also email me at tami(at)dot.la, or ask for my Signal.
From Your Site Articles
Related Articles Around the Web