With venture capital pouring record amounts of money into Los Angeles tech, small startups are seeing a boon. Seed deals hit new highs in the first half of this year, topping $330 million across 116 startups, according to data from Amplify's latest LA Seed Report.
This translates to record-setting growth for Southern California's startup scene where companies from delivery software to CBD supplements scored millions of dollars to jump start growth.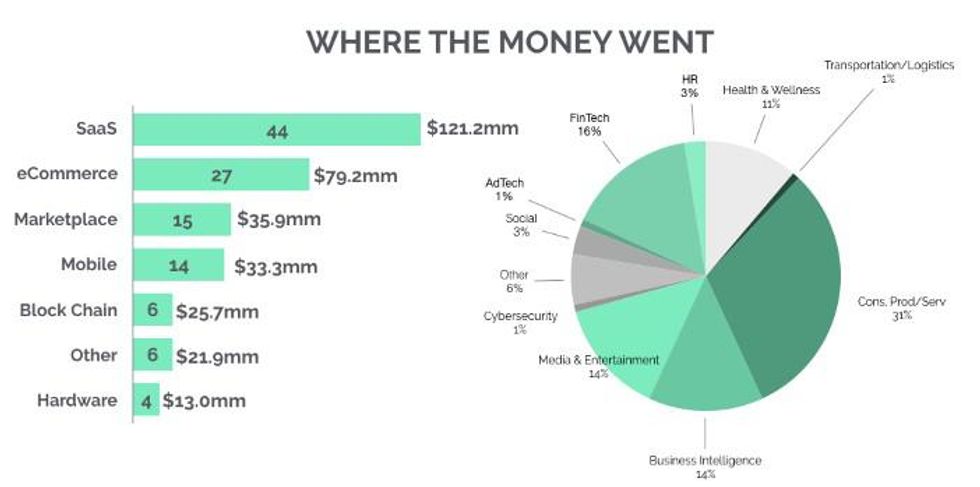 For Los Angeles, the pandemic continues to boost both ecommerce and consumer products.
This trend includes a wide variety of services, covering "everything from SaaS companies building tools to streamline ecommerce at scale, to new digitally native brands, and innovative remote marketplace models," Amplify Senior Associate Connor Sundberg wrote in the report.
Still, Los Angeles early-stage companies may be lagging slightly behind the broader fundraising trend.Compared to the first half of 2020, seed deal volume in the city spiked 35% in 2021.
In the same period, worldwide seed funding jumped 40% year over year, per a global venture report released recently by Crunchbase. Despite the ongoing pandemic, "$6 billion was invested in more than 3,500 seed-stage startups in the first half of" 2021, the same report estimates.
LA-based companies secured $139.3 million across 53 seed rounds in the first quarter, and those figures rose the following quarter to $191 million and 63 respectively.
During this time, the average size of seed deals in the city increased by about 20%, up from an average of $2.4 million last year to nearly $2.9 million. According to Amplify, LA saw more $2.5 million to $5 million seed rounds than ever before in 2021.
Ecommerce and consumer-focused raises this year included Cartwheel, which raised $1 million to help restaurants take on delivery apps, and Ready, Set, Food!, which secured a $3.5 million seed round to help parents safely introduce their babies to common allergens.
By sector, SaaS startups continue to absorb the most seed dollars in LA. They raised $121.2 million across 44 companies in the first half of the year.
Recent SaaS raises included Preveta, which raised $2 million to "change the game for early cancer detection," and Wonder Dynamics, which brought in half a million dollars more to develop an AI-powered visual effects tool for low-budget filmmakers.