amplify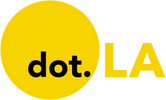 Get in the KNOW
on LA Startups & Tech
X
amplify
With venture capital pouring record amounts of money into Los Angeles tech, small startups are seeing a boon. Seed deals hit new highs in the first half of this year, topping $330 million across 116 startups, according to data from Amplify's latest LA Seed Report.
This translates to record-setting growth for Southern California's startup scene where companies from delivery software to CBD supplements scored millions of dollars to jump start growth.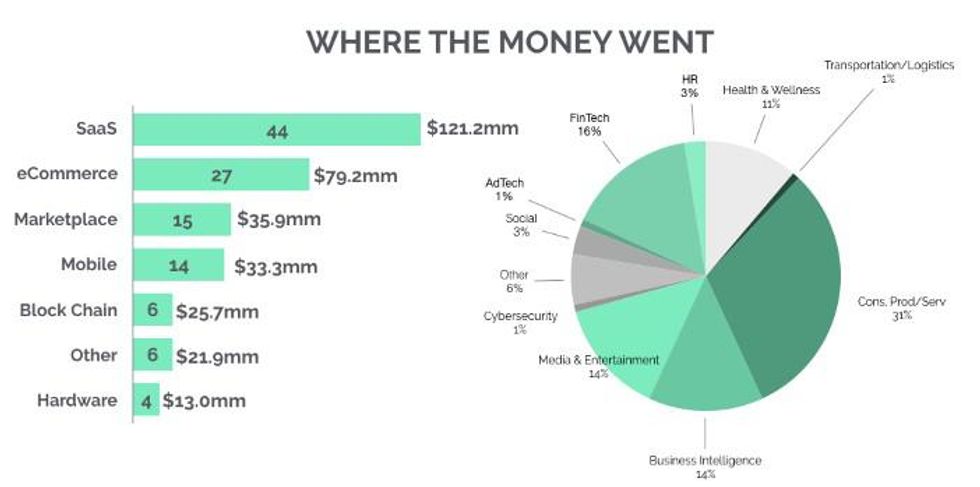 For Los Angeles, the pandemic continues to boost both ecommerce and consumer products.
This trend includes a wide variety of services, covering "everything from SaaS companies building tools to streamline ecommerce at scale, to new digitally native brands, and innovative remote marketplace models," Amplify Senior Associate Connor Sundberg wrote in the report.
Still, Los Angeles early-stage companies may be lagging slightly behind the broader fundraising trend.Compared to the first half of 2020, seed deal volume in the city spiked 35% in 2021.
In the same period, worldwide seed funding jumped 40% year over year, per a global venture report released recently by Crunchbase. Despite the ongoing pandemic, "$6 billion was invested in more than 3,500 seed-stage startups in the first half of" 2021, the same report estimates.
LA-based companies secured $139.3 million across 53 seed rounds in the first quarter, and those figures rose the following quarter to $191 million and 63 respectively.
During this time, the average size of seed deals in the city increased by about 20%, up from an average of $2.4 million last year to nearly $2.9 million. According to Amplify, LA saw more $2.5 million to $5 million seed rounds than ever before in 2021.
Ecommerce and consumer-focused raises this year included Cartwheel, which raised $1 million to help restaurants take on delivery apps, and Ready, Set, Food!, which secured a $3.5 million seed round to help parents safely introduce their babies to common allergens.
By sector, SaaS startups continue to absorb the most seed dollars in LA. They raised $121.2 million across 44 companies in the first half of the year.
Recent SaaS raises included Preveta, which raised $2 million to "change the game for early cancer detection," and Wonder Dynamics, which brought in half a million dollars more to develop an AI-powered visual effects tool for low-budget filmmakers.
When Los Angeles Mayor Eric Garcetti took office he pledged to be the city's first "high tech mayor," but did President Joe Biden's pick for the next ambassador to India make good on that?
Biden officially named Garcetti as his pick to the ambassadorship last week, after months of speculation. If confirmed by the Senate, the mayor who oversaw an ever worsening homeless crisis and lured the Olympics back to Los Angeles will cut short his term ending in December 2022.
Paul Bricault, who co-founded and is the managing director of venture capital firm Amplify.LA, said Garcetti was the city's most engaged mayor on tech in at least the last 25 years.
"He used his bully pulpit frequently to promote L.A. as a tech hub and he made himself widely available to drive interest in L.A. tech," Bricault, who sits on Garcetti's tech innovation council, said.
But did this engagement produce results or was Los Angeles ripe for an explosion of the tech sector on its own?
Bricault said it's almost impossible to measure, but he said the mayor's proselytization of tech helped.
Elected in 2013, Garcetti took the helm before creator houses emerged in the Hollywood Hills and the Uber-fueled gig economy roiled the state. Once confined to "Silicon Beach," the tech industry has erupted throughout the region during his tenure.
Silicon Valley behemoths like Google, Apple, Facebook and Netflix have opened offices in L.A. in addition to homegrown giants like SpaceX and Snap Inc.
Garcetti called it a "once-in-a-lifetime moment" for this global tech capital. In some ways, it is true the forces that have shaped Los Angeles over his tenure have also reshaped the world.
And he hasn't been shy injecting himself in the industry and pushing for public-private partnerships such as Urban Movement Lab, a transportation accelerator that's encouraged the development of delivery robots. Amid a furor in Hollywood over the lack of diversity, last year he created "L.A. Collab" with Eva Longoria to push for more Latinos in the industry.
But part of the journey has been a lot like those electric scooters that dot street corners from Venice to Eagle Rock — loved by many, but questioned by others who've seen Garcetti's grand vision sometimes careen out of control.
At times, Garcetti has faced backlash from residents who are not ready for some of the innovations he embraced and the City Council has been forced to respond to disgruntled constituents by enacting regulations to tamp down those technologies.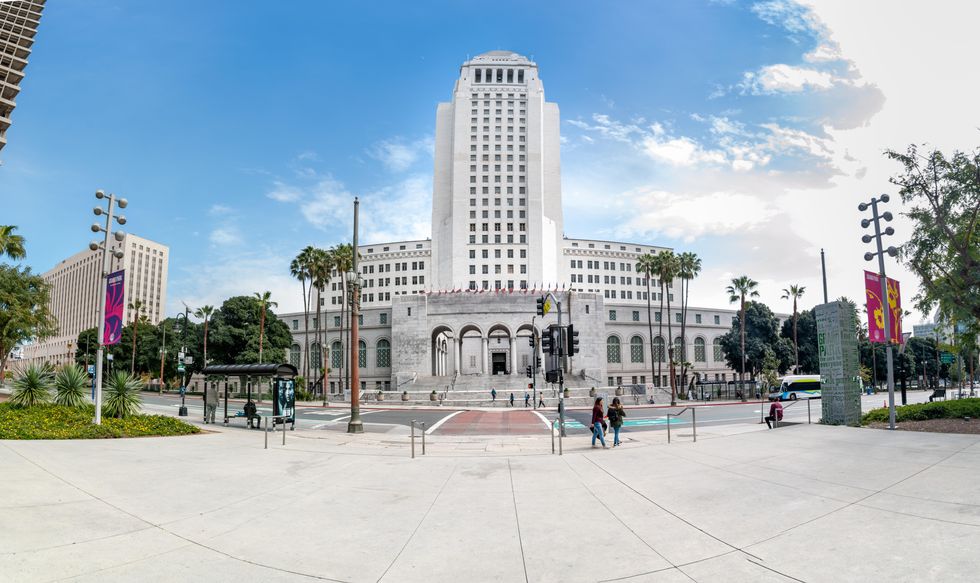 Photo by David Vives on Unsplash
And civic problems that have plagued Garcetti's tenure like the homelessness and housing affordability crises have interfered with the tech industry from thriving, observers say.

"The only failure I would say that the political leadership has made in L.A. is really making a truly affordable city to make sure you have talent that want to move here and to really flourish," said Taj Eldridge, who used to lead investment at the Los Angeles Cleantech Incubator and now has launched his own venture capital fund. "We should have learned from what's happening in San Francisco with a lot of displacement of not only just employees, but the support staff for employees."
Top talent graduating from UCLA and USC may rethink their plans to stay and work by the beach in sunny Los Angeles because the visibility of homelessness has grown beyond Skid Row in recent years, Eldridge said. And many of those tech companies and VC funds are attracted to L.A. because of the elite universities in the region, not necessarily because of what the mayor has done, he said.
Garcetti championed private efforts like L.A. Tech Talent Pipeline, which brings together the public and private sectors to expand training and job opportunities for future tech workers as well as PledgeLA, an effort to encourage diversity in the tech industry.
Open Data, Scooters and the Shared Economy
Less than one year after Garcetti took office, he installed the city's first chief innovation technology officer to implement "new tools and technologies" within City Hall and also to work with the city's tech leaders to "deploy innovative technology and promote local job creation."
A self-described, "amateur coder," Garcetti said he would publish data like city employee payroll records to make the bureaucracy of City Hall more transparent. But his chief data officer Abhi Nemani left a year after the city launched its open data portal in 2014. Garcetti's office bragged that it included more than 100 data sets, and although the cache of data has grown, some of it is outdated or incomplete.
Worse, said Dana Chinn, a lecturer at USC Annenberg School for Communication and Journalism, the data sets weren't helpful.
"It was like the data sets that were chosen to be on the portal were the most user friendly as opposed to the ones that were really the ones that we needed to attack social issues," said Chinn, who researched open data in Los Angeles County. "Nobody was paying attention for the quality of data, as to whether or not we were getting the data sets that we really needed."
And she said Los Angeles has struggled to engage the tech community in ways that New York was able to.
Garcetti faced similar problems when he embraced electric scooters. Critics decried the city for shortsightedness.
At first the zippy scooters were hailed, but soon they flooded city streets largely concentrated on the Westside. Residents complained users of the wheeled vehicles were speeding, collided with pedestrians or were parked in front of doorways or in the middle of sidewalks.
It took months to come up with regulations as residents' frustration grew.
Garcetti said "people have loved" the scooters, but acknowledged safety concerns.
Garcetti faced an even more critical hurdle in the sharing economy.
Before short-term rentals were legalized, the Garcetti administration negotiated a deal so that homeowners who rented out their residences on platforms like Airbnb would pay a 14% tourist tax to the city. It was estimated in 2017 the rentals would generate $37 million annually.
But outrage ensued in many residential neighborhoods as short-term rentals proliferated.
And after three years of debate, city councilmembers heeded those constituents' calls and approved regulations that limited hosts to renting out their homes to 120 days a year. Amid pressure, Garcetti ultimately supported the new rules, even though Airbnb said the city would lose out on millions of dollars.
Playing Nice
Garcetti's bullishness on tech sometimes conflicted with the conciliatory tone that the mayor often took.
"Sometimes he was willing to say, 'Okay be upset with me,' like Airbnb, and sometimes there were moments where it looked like he didn't want to make the tough calls," said Loyola Law School Professor Jessica Levinson.
The Airbnb battle was an example of how L.A.'s weak mayor system stymied Garcetti's power and forced him to rely on the bully pulpit, she said. He lured in businesses with promises, but ultimately it was the City Council that set rules and regulations that could undermine those relationships.
Judith Goldman, co-founder of Keep Neighborhoods First, which is part of a broader coalition working to track enforcement of the city's home sharing ordinance, accused Garcetti of working behind the scenes to entice Airbnbs and others into L.A. to generate tourism dollars.
"I think he encouraged it and I think he was hypocritical because he knew that we were trying to regulate it and he was obstructive in the regulation and he has been obstructive in the enforcement," she said.
Green Initiatives
Garcetti, who co-founded the Climate Mayors, has promoted himself as an environmental steward. Shortly after taking office he appointed Matt Petersen to a new post as chief sustainability officer.
And in 2019, he introduced a "Green New Deal'" that would make the city's power supply 100% renewable by 2050. But it was met with criticism by activists who said it didn't go far enough.
A year later, he updated the plan to accelerate the city's goals.
With L.A.'s legendary traffic and pollution generated by gas-powered vehicles, Garcetti has sought ways to reduce emissions.
The city made history last year when it purchased 155 electric buses last year, making it the largest-ever single order for electric buses in the U.S. and Garcetti pledged to make L.A.'s bus fleet entirely emissions-free in time for the 2028 Olympic Games.
"Mayor Garcetti really prioritized inviting the world to deploy their innovations to Los Angeles and I think he lived up to that," said Petersen, who now leads LACI.
Last year Garcetti announced the formation of a new Transportation Technology Innovation Zone, under the auspices of Urban Movement Lab, at the Warner Center in the West San Fernando Valley. Described as a testing ground for new mobility technology, it is helping develop robots and drones that will deliver food and other goods across the region.
But already, there are questions about the technology taking jobs from people and what it will mean for robots to flood communities.
Still Valley Industry Commerce Association President Stuart Waldman gives Garcetti credit for carving out tech as an issue.
"I can think of a lot of failures but not in the context of the tech industry," he said. "When the bar is so low because of the previous administrations, just doing anything would be considered movement and he had quite a few successes."
Rachel Uranga and Francesca Billington contributed to this story.
This story has been updated to correctTaj Eldridge's former role at LACI.
Image by Ian Hurley
There is a common credo in tech that one should work 20 years as an operator before switching over to the VC side. The young investors you are about to meet flip that assumption on its head as they bet big on everything from livestream shopping to online therapy services.
We asked the region's top VCs in our dot.LA sentiment survey to identify the top investors under 30. Their picks include former investment bankers, consultants and entrepreneurs. Some of the investors are native to Los Angeles while others hail from the Midwest and abroad. All have a vision of Los Angeles as a center of tech.
Among the top talent was Abha Nath, a 25 year-old investor at Wonder Ventures, who invested early in WhatNot, a social ecommerce company that aims to change the way users shop through live video. She's a big believer in the L.A. tech scene.
"This market is well-positioned for success because of its diversity in industry and diversity in thought – something that is demonstrated by the composition of L.A.'s population," said Nath.
Eric Pakravan, a 29 year-old investor at TenOneTen, first got acquainted with L.A.'s tech scene working at the mobile game unicorn Scopely. He has his eye on industries traditionally "underserved by tech, namely hospitality, wholesale and logistics."
Almost all the investors said they're not just looking for the right idea, but for the right founder.
"I hope to increase early stage funding access to startups founded by BIPOC in Los Angeles," said Jawhara Tariq, 28, an investor at M13. (Black, Latino and Latina founders have received just 2.6% of all venture capital funding in 2020, according to a Crunchbase report.)
Below are the top ranked investors, ordered by the number of mentions they received from the VCs we spoke to: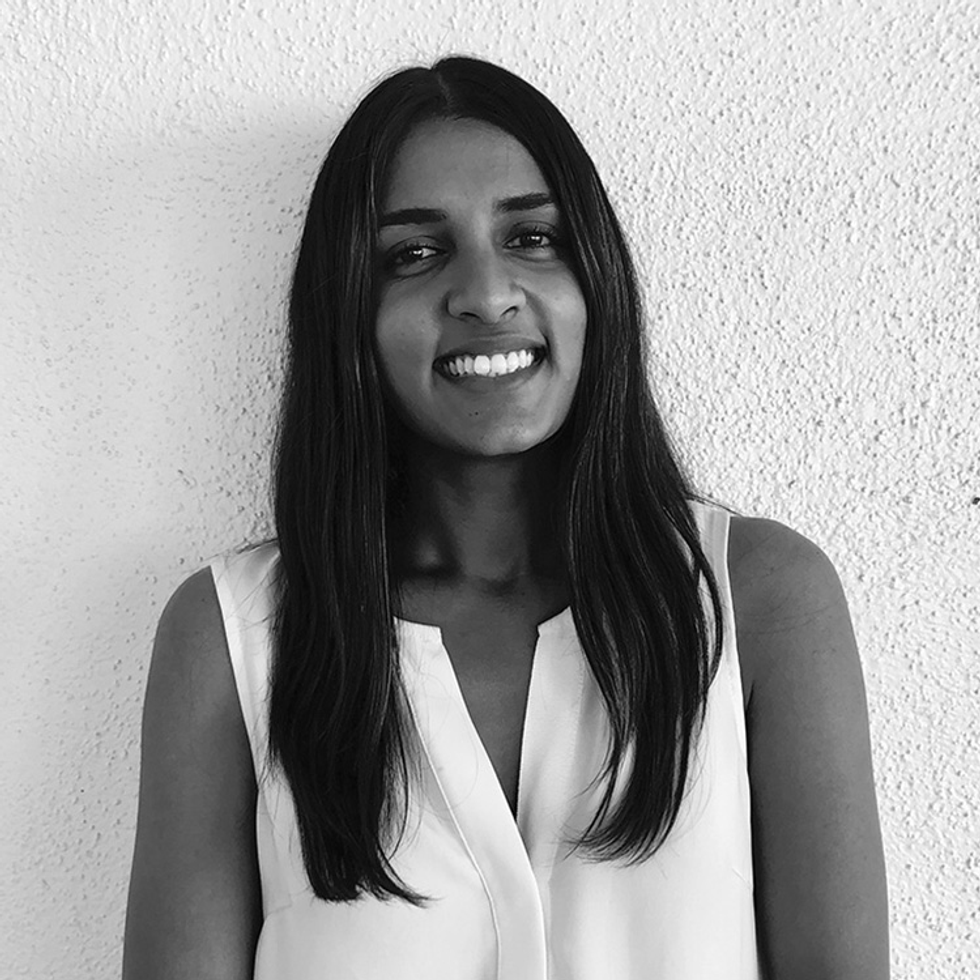 Abha Nath, Wonder Ventures
Abha Nath
Abha Nath is a 25-year-old investor at Wonder Ventures, rounding out seed firm's nimble two person team. She started her career in the Disney Accelerator Program, investing in later-stage companies, including Epic Games, Kahoot!, Brit+Co, and Hoodline. "I largely attribute my break to great timing and luck," she said. She met Dustin Rosen, managing partner of Wonder Ventures, several years ago and the two kept in touch before she joined in 2018. Nath says she is most excited about Whatnot, a social commerce company that is changing the way users shop through live video.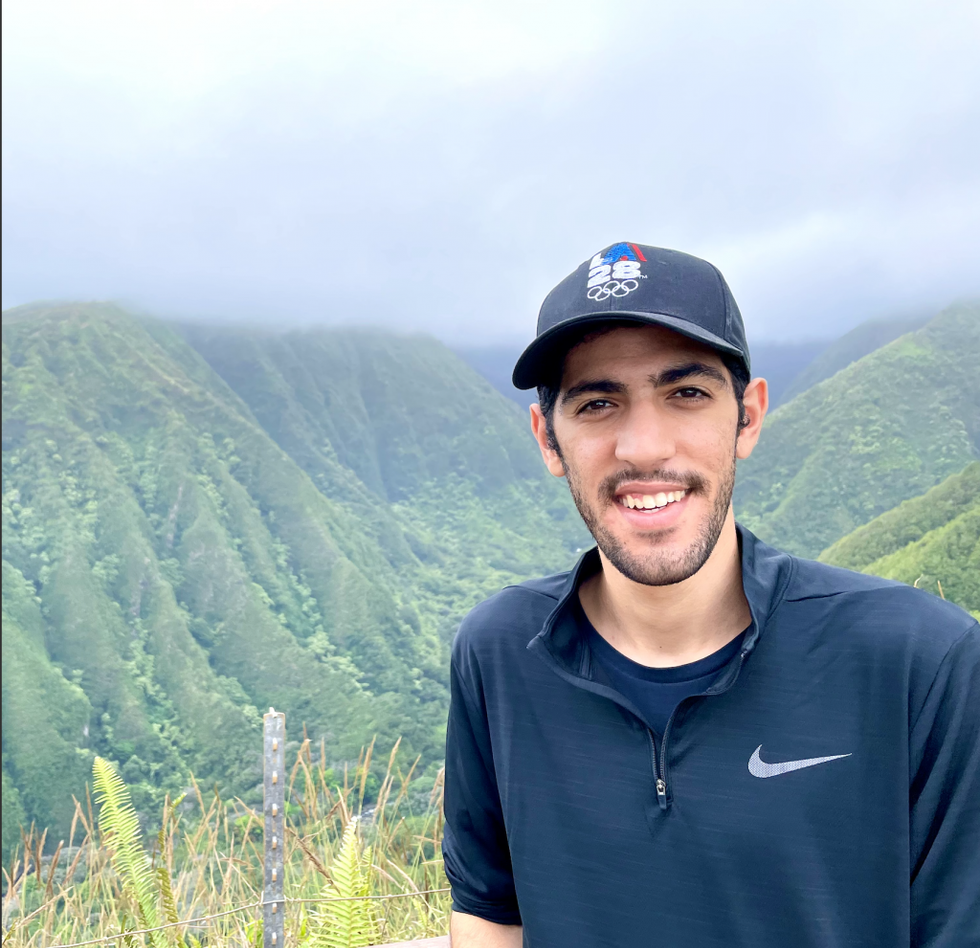 Eric Pakravan, TenOneTen
Eric Pakravan
Eric Pakravan is a 29-year-old investor at the software focused TenOneTen. His experience working at Scopely during its early days piqued his curiosity about what made successful seed companies."That experience opened my eyes to the emerging tech scene that was beginning to take shape in LA.," he said. "I very quickly knew that I wanted to be a part of it. And the greatest perk was that it meant I could build a career in tech, and do it in L.A." The experience also inspired him to start LavaLab, a student-led incubator at USC. The LA-native, joined TenOneTen Ventures last year. He invests in sectors he considers have mostly been underserved by tech – namely hospitality, wholesale, and logistics. His investments include Selfbook, a booking experience for hotels, as well as Candid Wholesale and Optimal Dynamics.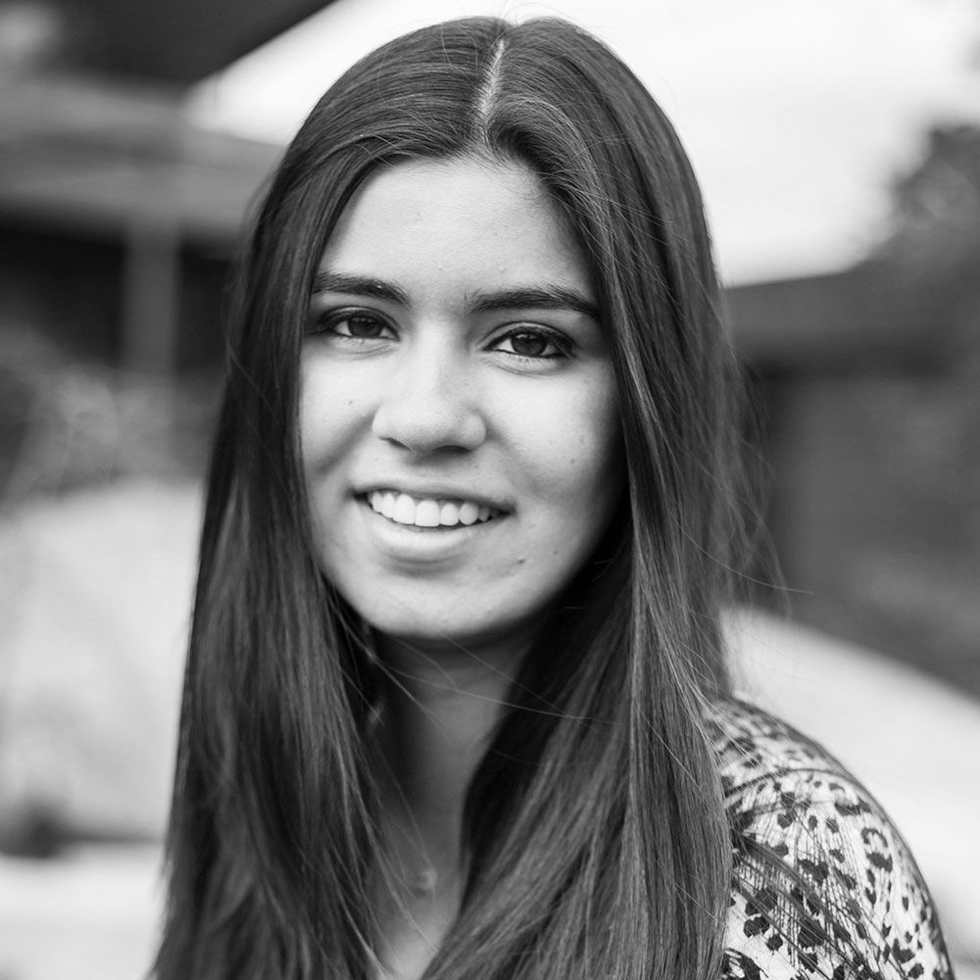 Adriana Saman, Clocktower Technology
Adriana Saman
Adriana Saman is a 28-year-old investor at Clocktower Technology Ventures, which focuses on early Fintech startups. Saman started her career as an Investment Banker at JP Morgan. Originally from Ecuador, she is focused on increasing global access to financial services through fintech and other instruments. "I aspire to make a meaningful difference in the democratization of financial services in Latin America – we've started strong with a dedicated vehicle, but there's still lots to get done," she said. She said her values have led her down this path. "I think the prior steps I took in my career, pursuing a genuine interest to make a difference in global access to financial services, made it easier to bond with the Clocktower team, as they shared a similar vision", says Saman.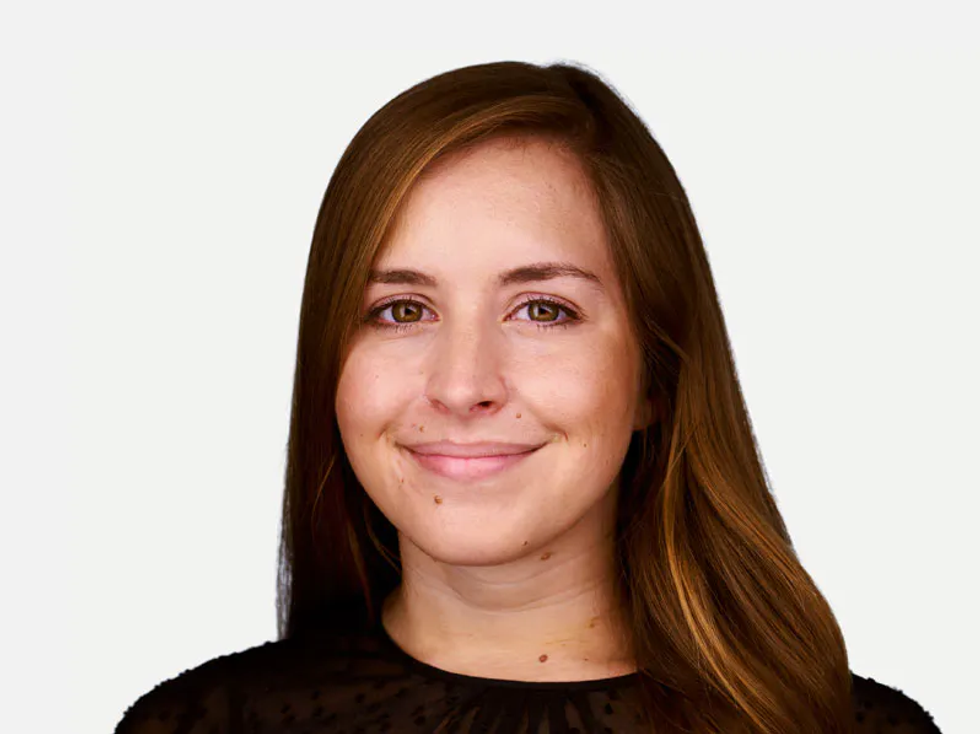 Brittany Walker, CRV
Brittany Walker
Brittany Walker is a 28-year-old investor at CRV, which invests in enterprise, consumer and biotech. A former Deloitte consultant, Walker holds an MBA from the Wharton School, where she sourced investments for the Dorm Room Fund. Tackling gender parity has been a priority for Walker. She co-created Interchange, the first free job board focused solely on L.A. startups. Its aim is to make the industry more accessible to diverse candidates. "I'm trying to get more female founders funded in enterprise and help more women start enterprise companies," said Walker. Among her investments is Storyboard, a platform for privately sharing podcasts and audio.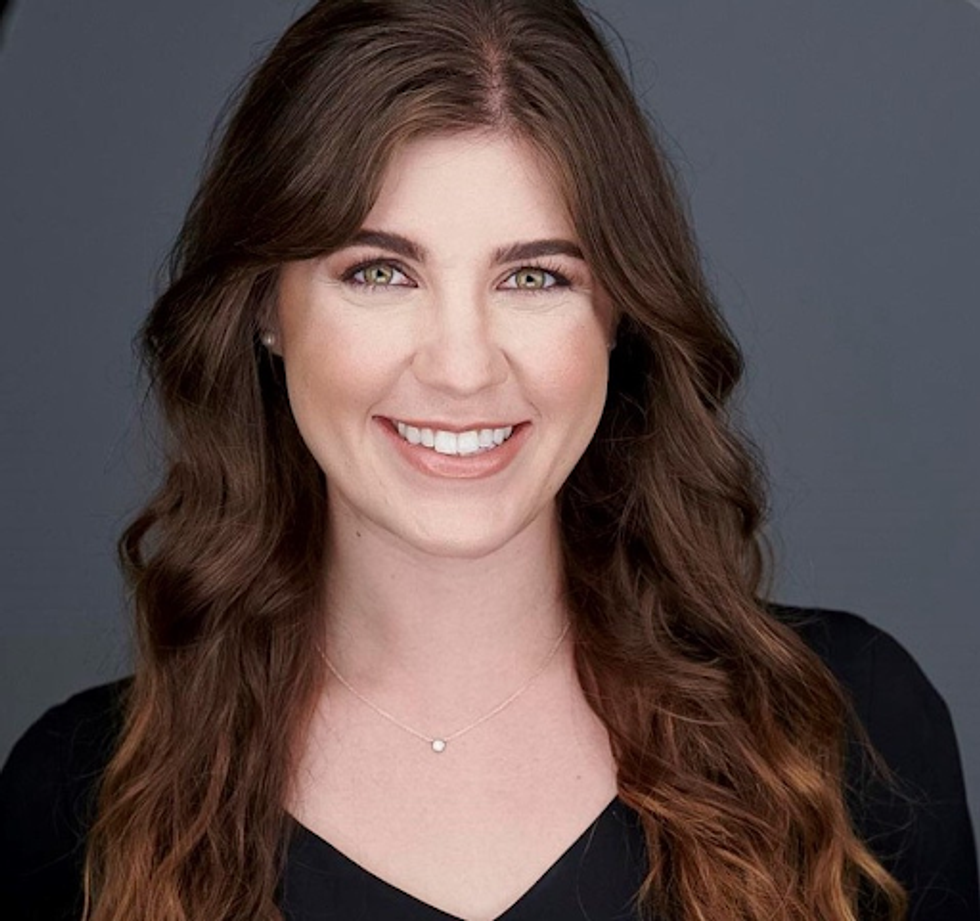 Alaina Hartley, Greycroft
Alaina Hartley
Alaina Hartley is a 25-year-old investor at Greycroft. She says she landed the job without connections. "I didn't have existing networks in venture capital – I actually first connected with Greycroft by sending a cold LinkedIn message requesting an informational interview," she said. She came from Bain & Company, where she consulted across private equity, technology and media and retail practices. Previously, she worked on brand strategy initiatives for Snap Inc.'s first hardware product, Spectacles."My objective is to identify emerging leaders in the consumer and consumerized enterprise spaces and to provide them with actionable insights and support to accelerate the realization of their visions," she said. Hartley is excited about one of her recent investments, Haystack, an intranet platform that centralizes company communications.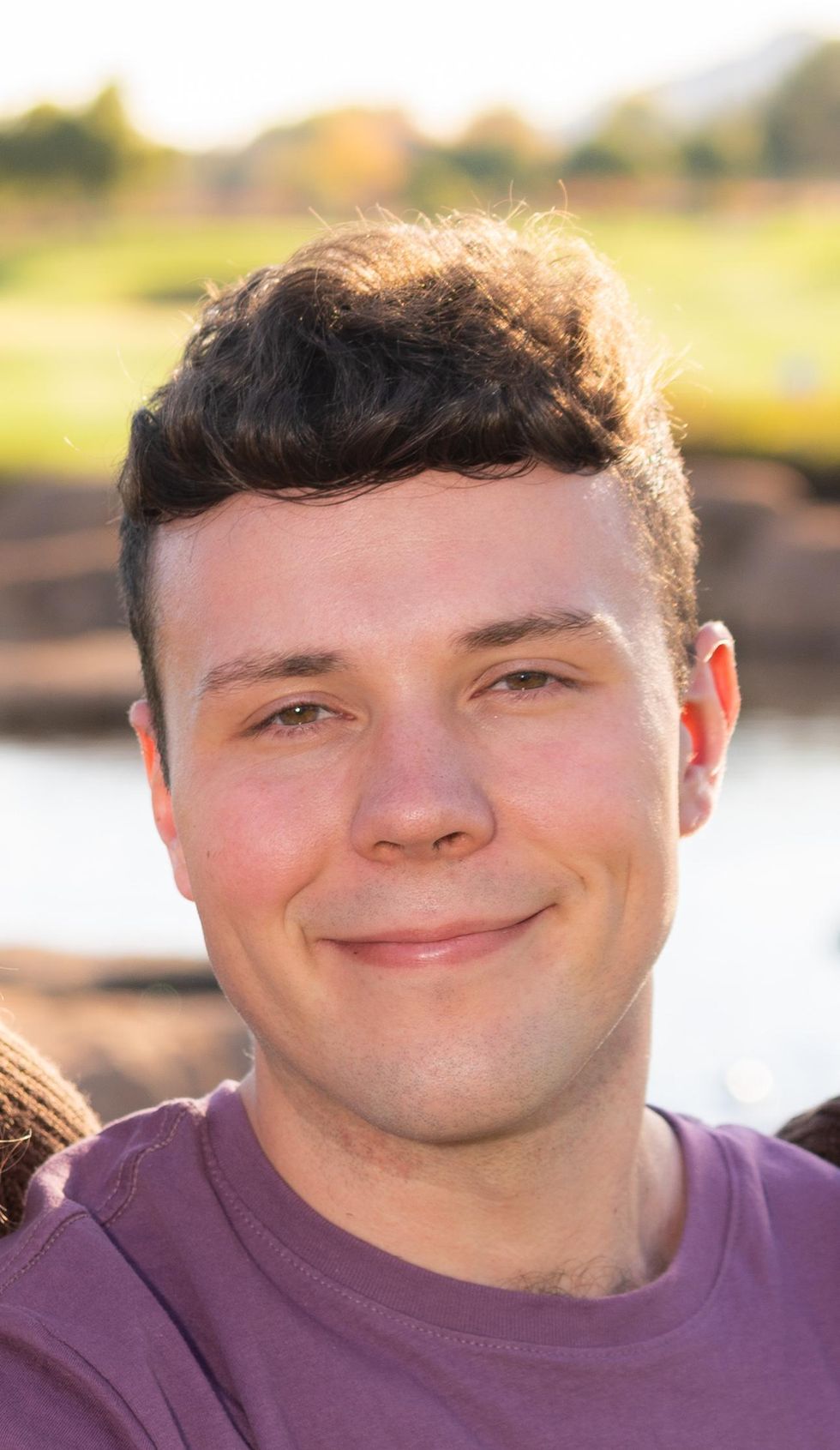 Connor Sundberg, Amplify
Connor Sundberg
Connor Sundberg is a 26-year-old investor at Amplify. He says his move from Chicago to L.A. was motivated by seeing the success of Ring, Snap, Scopely, and Dollar Shave Club. Previously, he worked in banking, but decided he was more interested in VC. "I've always believed in paying attention to where the people you respect are spending their time, and all roads kept leading to the LA startup ecosystem- from friends bootstrapping projects of their own, to others joining companies," he said. His investments include startups that could change how care is coordinated, delivered, and paid for such as: Advkekit, Honeybee, and SafeRide. Sundberg hopes to make Amplify a first-check platform that works for L.A. companies, specifically by creating a support system beyond capital and building founders up.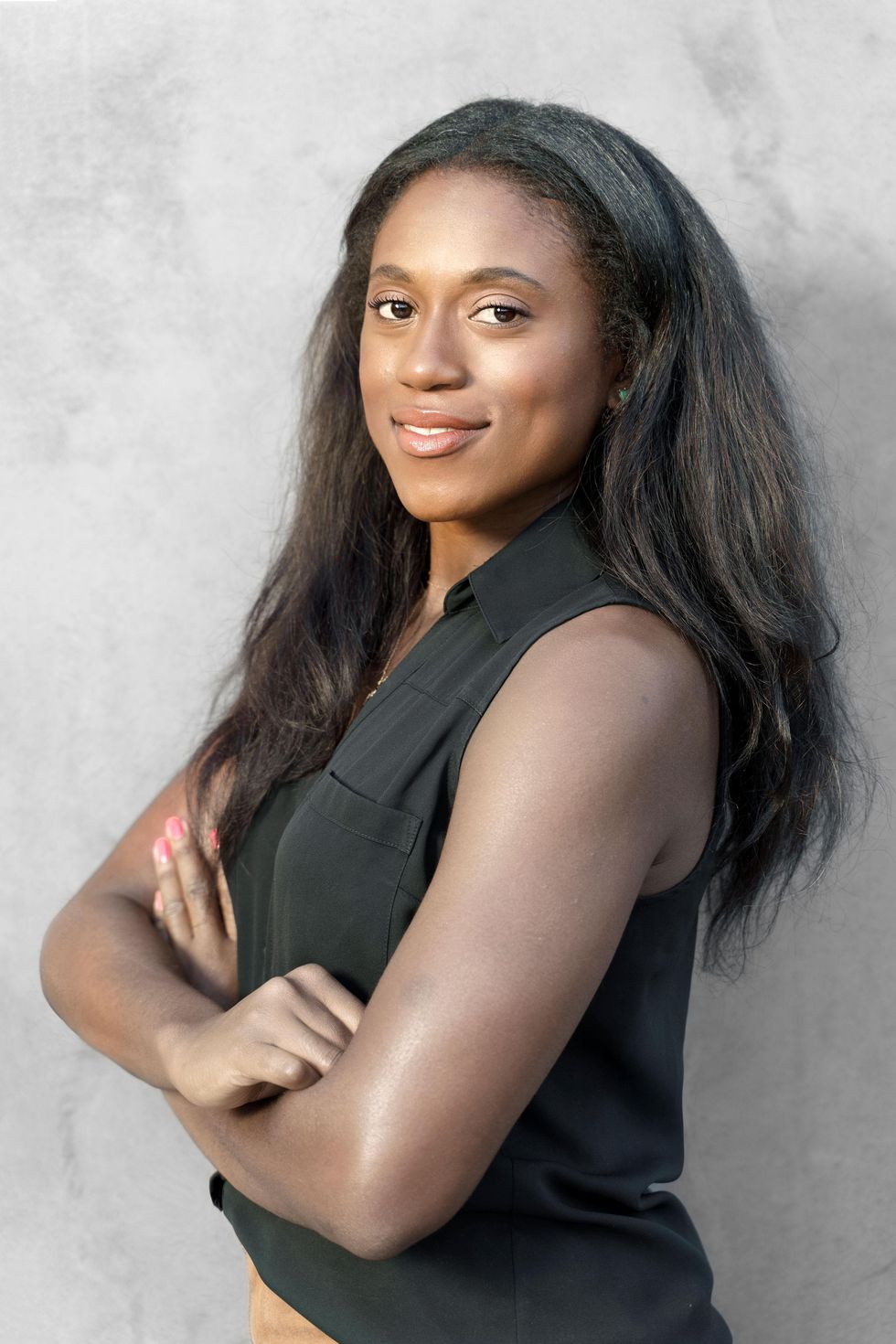 Jawhara Tariq, M13
Jawhara Tariq
Jawhara Tariq, a 28-year-old investor at consumer-focused venture firm M13. She began her career working in nonprofits and philanthropy before she decided she wanted to try making an impact through capitalism. Previously, she was a venture capital associate at Moonshots Capital, where her investment profile included: Nok, Steereo, and Copper Labs.
"I am looking for founders who are unstoppable forces; the entrepreneurs who have the audacity to dream up a world that looks, feels, and operates differently than the one we live in today."
The L.A. native hopes to facilitate access to funding for BIPOC-led startups and continue to back LA's rising entrepreneurs.
Editor's Note: This post has been updated to reflect that one of the investors recently moved out of L.A.
Lead image by Ian Hurley