a16z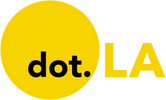 Get in the KNOW
on LA Startups & Tech
X
a16z
Image courtesy of the Upfront Summit
Sign up for dot.LA's daily newsletter for the latest news on Southern California's tech, startup and venture capital scene.
When Andrew Chen first began investing in Los Angeles startups as a general partner at Andreessen Horowitz, he says there were two areas of opportunity that the Silicon Valley venture giant left unexplored: online dating and video games.
Now, both of those industries have bloomed into some of the most lucrative in Southern California's tech scene, if not the wider tech world.
"We'd never invest in online dating, and we'd never invest in video games," Chen said Tuesday at the Upfront Summit venture capital conference in Downtown L.A. "In the next couple years, if you'd invested in Tinder and Bumble, they would have been really good—but for a while those were considered unattractive."
Online dating has proven a big business for West Hollywood-based Tinder's parent company, Match Group, which also owns and operates dating apps like Hinge, OKCupid and Match.com. Match Group went public in 2015 and now boasts a market capitalization exceeding $31 billion. The gaming sector, meanwhile, has exploded since the pandemic and has now emerged as metaverse opportunity—factors that convinced Microsoft to shell out a record $69 billion for Santa Monica-based Activision Blizzard earlier this year.
Andreessen Horowitz may have missed the early boat on both industries, but now the firm is considering a broader slate of investments led by partners like Chen, who moved to L.A. recently to devote more time to discovering local startups. Chen said he's now spending "more than half my time" vetting gaming investments, in particular. (Disclosure: Chen is an investor in dot.LA.)
Much of the venture capital sector's previous apprehension around gaming, Chen noted, was that the industry is "hits-driven—it's like investing in a movie." Yet that thinking has evolved in recent years, he added.
"What we've seen in the last decade is if you've invested in Riot or Unity or Discord or any of the many tech companies [working] around games… You end up finding it's an awesome place to invest," according to Chen.
With the pandemic accelerated the evolution of entertainment in a more virtual direction, and investors are now working hard to keep up.
"Our goal is to invest in what might be the next major social networks," Chen said. "Kids and young adults are spending so much time in 'Roblox,' 'Minecraft,' 'Fortnite'—these real-time environments where they hang out with their friends. It has the possibility to be the next social experience that could create a billion-monthly-active-user product… The next Instagram or Snapchat will look more like that."
From Your Site Articles
Related Articles Around the Web
Courtesy of Autograph
Autograph—the Santa Monica-based NFT agency co-founded by superstar NFL quarterback Tom Brady—has raised $170 million in Series B funding.
The funding was co-led by Silicon Valley venture giants Andreessen Horowitz and Kleiner Perkins, and included participation from Nicole Quinn of Lightspeed Venture Partners and Katie Haun, the former a16z partner who led the firm's $2.2 billion crypto fund before launching her own fund last year.
Brady co-founded Autograph with entrepreneur Richard Rosenblatt last year. The platform launched in July 2021 and has since been used by famous athletes and celebrities including Tiger Woods, Naomi Osaka, Simone Biles, Tony Hawk, Derek Jeter and The Weeknd to drop their own NFT collectibles. Film studio Lionsgate and NBA magazine Slam have also used the platform.
Autograph previously raised a Series A round last summer co-led by former Twitter CEO Dick Costolo's 01A and Velvet Sea Ventures. That round raised $35 million and valued the startup at $735 million, according to PitchBook data.
From Your Site Articles
Related Articles Around the Web
Image from Shutterstock
Filmhub—a Santa Monica-based company cutting out Hollywood's middle-man to allow filmmakers to distribute their content straight to streaming services—has raised $6.8 million in seed funding led by Silicon Valley venture giant Andreesen Horowitz.

The round included participation from investors including 8VC, FundersClub, Eleven Prime, Rupa Health CEO Viswanathan, Candid CEO Nick Greenfield and Codecov CEO Jerrod Engelberg, TechCrunch reported.
Filmhub provides filmmakers with a way to distribute their work directly to big-name streaming services like Amazon Prime Video and Apple TV without relinquishing their rights. The startup was co-founded in 2016 by Klaus Badelt, a composer and producer who has written scores for films such as "Gladiator," "The Thin Red Line" and "Pirates of the Caribbean: The Curse of the Black Pearl." Filmhub co-founder and CEO Alan d'Escragnolle told Deadline Hollywood that Filmhub's goal is to empower filmmakers through "ownership and monetization opportunities".
Should Filmhub continue to grow in reach and viability, it could mark a major shift away from the traditional studio model, where filmmakers are often forced to surrender the rights to their work. Filmhub aims to solve this by offering filmmakers a no-frills, 80/20 revenue split with no upfront payment. The startup's model also speaks to the growing power of streaming services, with viewers increasingly ditching their cable boxes in favor of the 200-plus streaming platforms available in the U.S. as of last year.
Filmhub is also finding synergies with like-minded startups in its hometown. It recently partnered with Struum, a Los Angeles-based platform that has been dubbed "ClassPass for streaming" and compiles content created by smaller video streaming services under its own subscription.
From Your Site Articles
Related Articles Around the Web