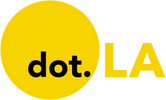 Get in the KNOW  
  on LA Startups & Tech  
X
LA Tech Week: A Case for the CryptoMondays
Ilana Gordon
Ilana Gordon is an entertainment, culture, and tech writer originally from Connecticut. She currently lives in Los Angeles.
04:04 PM | August 16, 2022
Tech Week in L.A. is officially underway, and that sound you hear is drivers across the Westside searching for parking. Get in, losers, we're sharing where we went and what we saw there.
---
Getting Prept For #LAtechweek
For a few lucky founders, Tech Week starts not with a bang, but a blow dry. Prept, a virtual styling and beauty startup that launched in March of 2020 out of Raleigh, North Carolina, has opened the doors of their Peerspace-rented West L.A. home to female Tech Week attendees looking for an aesthetic tune up.
The company's energy is that of a Better Help or Airbnb, but for the beauty space. The Prept app matches clients with one the company's 55 stylists or makeup artists, who design and source customized outfits and beauty looks. For the Sephora uninitiated, makeup looks also come with virtual application lessons.
On Monday between the hours of 3:00 and 4:30 p.m., women wander into the three-story house for hair, make up and styling appointments. Prept staff checks guests in on the first floor; vendors, snacks and beautification services are set up on the second. The third floor is reserved for bathrooms, but also ends up serving as a refuge for attendees looking to cram in a quick business call between events.
Founded by Nicole Teibel Boyd, Prept moved to L.A. from the East Coast about a year ago and relaunched the beta version of their app in February. Millennials comprise their target audience, and the company's priorities are accessibility, affordability and sustainability. Nicole says Prept considers themselves label agnostic and is happy to work with whatever brands clients naturally gravitate towards.
Tech Week is only Prept's tenth in-person event. In the two years since launching, they've held shindigs in cities like Atlanta and Indianapolis, but most of their work happens virtually. This part of their business model might be changing, however. In true Millennial fashion, Prept ascribes to a "we don't say no to anything" philosophy when it comes to turning down work, and recently expanded into offering makeup consultations events for employees at companies like Lenovo.
Tech Week attendees are grateful for the beauty services, especially after the stress of trying to sign up for events. One founder says she struggled to find space, most notably in those events intended for female founders. She says she's making it work by reaching out to old contacts, but the lack of access is creating challenges around meeting new people and networking.
CryptoMondays LA
"Are you here for CryptoMondays?" asks Kate, one of the organizers. "What's your crypto vibe?"
It's the same question she's asked every attendee who turns up at Clutch, a beloved Venice restaurant known for their Northern Mexico cuisine and weekly, outdoor crypto meetups.
Tech Week is temporary, but CryptoMondays are forever. Or at least for the foreseeable future. Originally founded in New York City in 2017 by Lou Kerner – who also happens to be one of the many attendees at yesterday's L.A. event – CryptoMondays has flourished. In the last five years, independent chapters of the meetup group have sprung up in cities across the globe.
Answers to Kate's introductory pick-up line about crypto vibes vary. The attendees tonight are builders, consultants, NFT fans, bitcoin investors, founders, Web 3.0 enthusiasts and diners who wandered over from Clutch's adjacent patio to see what all the fuss was about.
Online, CryptoMondays describes itself as a "decentralized global community that shares a passion for crypto, blockchain and how it's going to change the world in dramatic ways." In person, Kate explains the group's focus is on education and the meetup is intended for people of all levels of experience and involvement.
As Clutch's back patio fills up, then overflows into the parking lot, Kate darts between the attendees, taking on the role of crypto matchmaker. She asks guests about their interests in the space, then introduces them to someone she thinks might have complementary goals. The first hour of the event passes in a flurry of networking, discussions about which blockchains people are using and misplaced cocktails.
On any given week, the L.A. chapter of CryptoMondays attracts between 50 and 200 nerds at a time. Meetups include a speaker, plus time set aside for attendees to mingle and ask questions. In past weeks, discussions have focused on DeFi crypto and decentralization and creating your own society. Kate says the group is committed to building community: political opinions run the gamut, but attendees are united by their view of what tech can do for the future.
The Tech Week event is standing-room only, but since the featured speaker, Jess Furman, only talks for ten minutes, it isn't an issue. A music executive, creative strategist and a core member and co-lead of the Blu3 Angels Network for Blu3 DAO, Jess gives tips about early stage funding for Web 3 projects. She also discusses her passion project, which employs distributive ledger technology to create the first transparent music industry database, in an attempt to ensure unclaimed royalties reach the artists who rightfully deserve them.
Crypto vibes may vary, but the energy at CryptoMondays is undeniably positive. Going forward, interested parties can get involved with the LA chapter by attending a meetup and joining their Telegram group. The meetup's organizers say they need to add people to the group in-person because – in true Telegram fashion – it's recently been overrun by bots.
Ilana Gordon
Ilana Gordon is an entertainment, culture, and tech writer originally from Connecticut. She currently lives in Los Angeles.
03:49 PM | October 14, 2022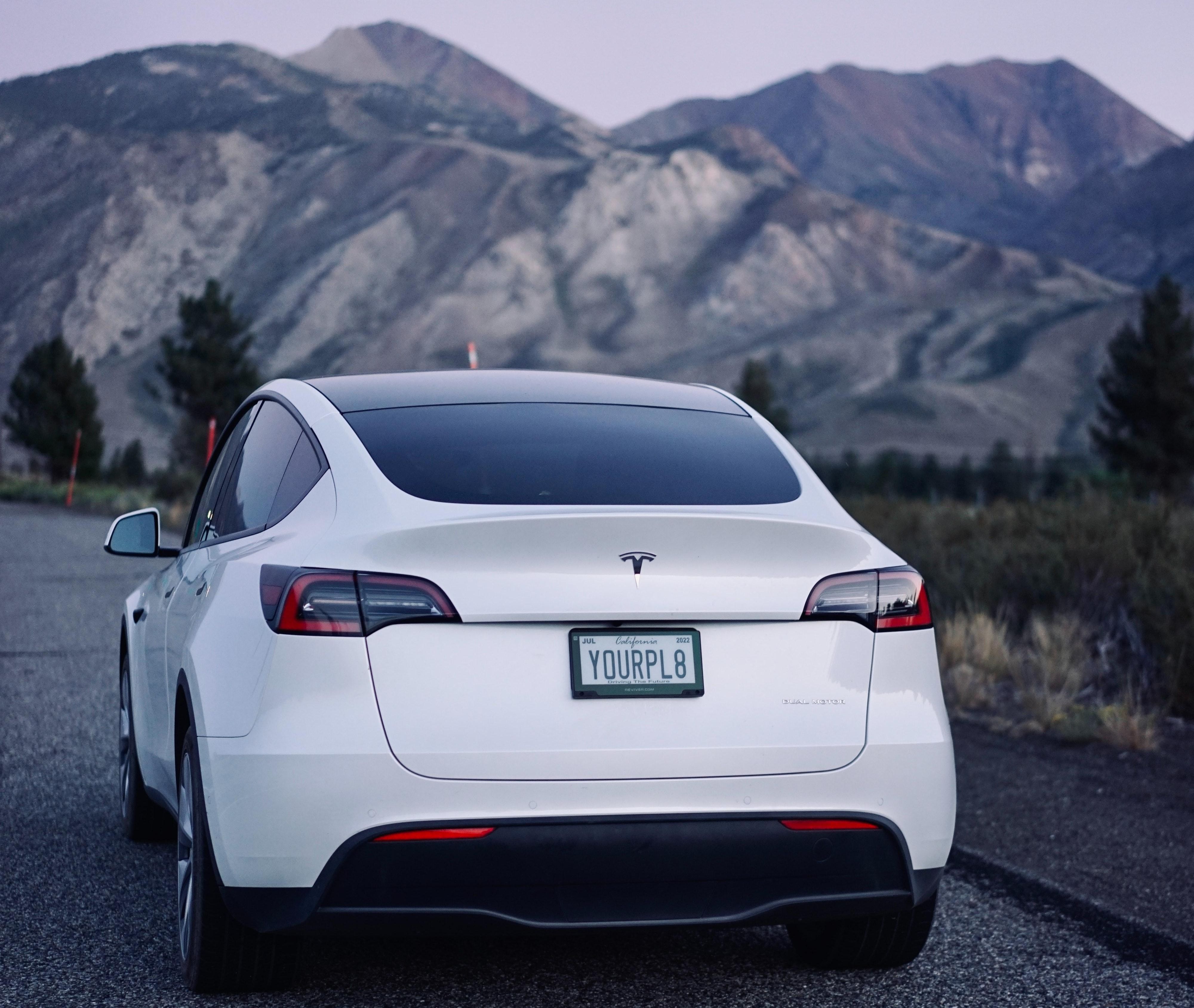 Thanks to a new bill passed on October 5, California drivers now have the choice to chuck their traditional metal license plates and replace them with digital ones.
The plates are referred to as "Rplate" and were developed by Sacramento-based Reviver. A news release on Reviver's website that accompanied the bill's passage states that there are "two device options enabling vehicle owners to connect their vehicle with a suite of services including in-app registration renewal, visual personalization, vehicle location services and security features such as easily reporting a vehicle as stolen."
Reviver Auto Current and Future CapabilitiesFrom Youtube
There are wired (connected to and powered by a vehicle's electrical system) and battery-powered options, and drivers can choose to pay for their plates monthly or annually. Four-year agreements for battery-powered plates begin at $19.95 a month or $215.40 yearly. Commercial vehicles will pay $275.40 each year for wired plates. A two-year agreement for wired plates costs $24.95 per month. Drivers can choose to install their plates, but on its website, Reviver offers professional installation for $150.

A pilot digital plate program was launched in 2018, and according to the Los Angeles Times, there were 175,000 participants. The new bill ensures all 27 million California drivers can elect to get a digital plate of their own.
California is the third state after Arizona and Michigan to offer digital plates to all drivers, while Texas currently only provides the digital option for commercial vehicles. In July 2022, Deseret News reported that Colorado might also offer the option. They have several advantages over the classic metal plates as well—as the L.A. Times notes, digital plates will streamline registration renewals and reduce time spent at the DMV. They also have light and dark modes, according to Reviver's website. Thanks to an accompanying app, they act as additional vehicle security, alerting drivers to unexpected vehicle movements and providing a method to report stolen vehicles.
As part of the new digital plate program, Reviver touts its products' connectivity, stating that in addition to Bluetooth capabilities, digital plates have "national 5G network connectivity and stability." But don't worry—the same plates purportedly protect owner privacy with cloud support and encrypted software updates.

5 Reasons to avoid the digital license plate | Ride TechFrom Youtube
After the Rplate pilot program was announced four years ago, some raised questions about just how good an idea digital plates might be. Reviver and others who support switching to digital emphasize personalization, efficient DMV operations and connectivity. However, a 2018 post published by Sophos's Naked Security blog pointed out that "the plates could be as susceptible to hacking as other wireless and IoT technologies," noting that everyday "objects – things like kettles, TVs, and baby monitors – are getting connected to the internet with elementary security flaws still in place."
To that end, a May 2018 syndicated New York Times news service article about digital plates quoted the Electronic Frontier Foundation (EFF), which warned that such a device could be a "'honeypot of data,' recording the drivers' trips to the grocery store, or to a protest, or to an abortion clinic."
For now, Rplates are another option in addition to old-fashioned metal, and many are likely to opt out due to cost alone. If you decide to go the digital route, however, it helps if you know what you could be getting yourself into.
Steve Huff
Steve Huff is an Editor and Reporter at dot.LA. Steve was previously managing editor for The Metaverse Post and before that deputy digital editor for Maxim magazine. He has written for Inside Hook, Observer and New York Mag. Steve is the author of two official tie-ins books for AMC's hit "Breaking Bad" prequel, "Better Call Saul." He's also a classically-trained tenor and has performed with opera companies and orchestras all over the Eastern U.S. He lives in the greater Boston metro area with his wife, educator Dr. Dana Huff.
steve@dot.la
05:05 AM | March 22, 2023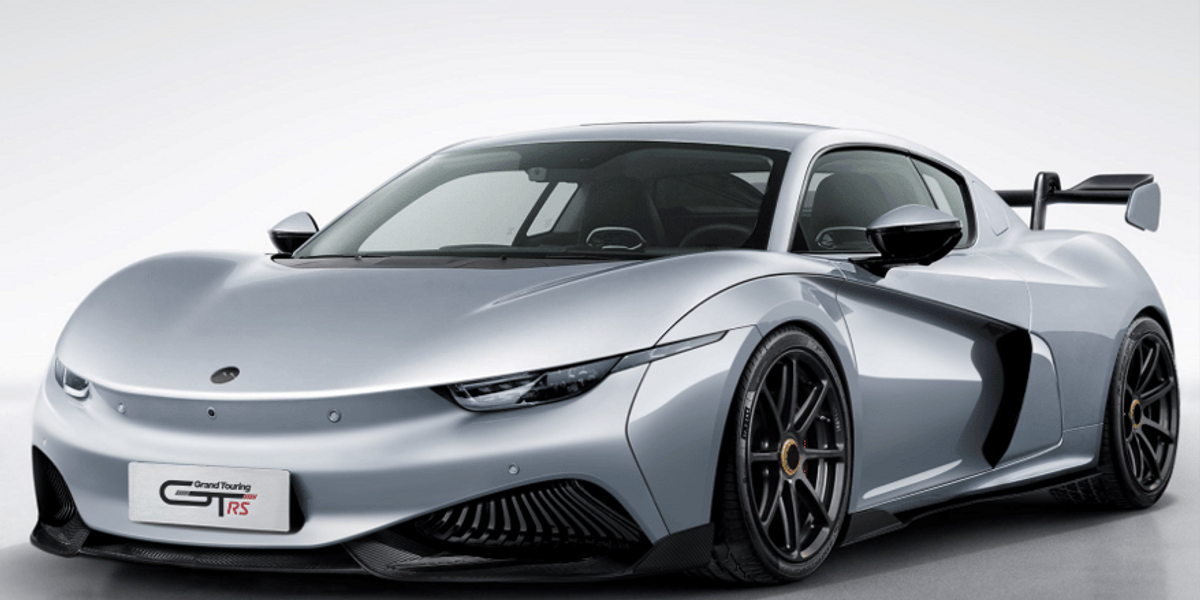 Image Courtesy of Mullen Automotive
Like a zombie from the grave, Mullen Automotive's electric sports car grift lives once more. Earlier this week, the Southern Californian company announced that it had resolved its contract disputes with Chinese manufacturer Qiantu and would begin to "re-design" and "re-engineer" the DragonFLY K50 platform for sale in the United States.
On the surface (or if you just read the press release) this would seem to be excellent news for the Californian EV startup. But the saga of the Mullen/Qiantu partnership is long, and in the context of their shared history, the deal's terms look considerably less favorable for Mullen.
Back in May 2019, after months of negotiations, Mullen entered into an agreement with Qiantu. As part of that deal, Mullen agreed to buy DragonFLY K50 "kits" from the Chinese manufacturer and assemble and resell them in the United States. A short time after the deal was inked, Mullen claimed it had signed the wrong version of the paperwork, according to court documents filed by Qiantu. Instead of simply correcting the error, the documents allege that Mullen tried to use the delay to renegotiate key parts of the deal. For reasons that are unclear, Qiantu agreed to come back to the table, and a second agreement was eventually drafted with essentially the same terms, but a different payment schedule. Mullen signed the agreement and initialed every page.
The documents allege, however, that Mullen's next move was to claim that it was again unaware of the very same revised payment schedule it had just worked to renegotiate. By August 31, 2019, Mullen had missed its very first payment to Qiantu. The Californian company would go on to default on the rest of its payments as well, despite continuing to advertise the K50 as "coming soon" on its website in subsequent months.
In October 2019, after missing its first two payments, Mullen filed a suit against Qiantu for breach of contract, again alleging that the Chinese manufacturer had sneaked in the details of the payment schedule without Mullen's knowledge.
This suit has now been settled.
Under the terms of the agreement, Mullen will pay Qiantu $6 million, plus warrants that allow the purchase of up to 75 million shares of MULN at 110% of the price of the common stock. These warrants are exerciseable for one year, starting in September 2023.
There's also an item that stipulates that Mullen pays an additional $2 million for "deliverable items under the IP Agreement," and another which mandates that Mullen pay Qiantu a royalty fee of $1,200 for each K-50 it manages to sell in the United States over the next five years. Finally, and perhaps worst of all for the Californian company, Mullen also agrees to buy "a certain number of vehicle kits every year from Qiantu."
Even without the vague promise to buy more vehicles from Qiantu, the math adds up to at least $8 million that Mullen will have to pay out, not including royalties. Mullen basically went to court, wound up with the same deal, and lost millions of dollars in the process.
Making this look even worse is the fact that the K-50 is now a three-year old car. While the car still looks great and boasts some pretty legitimate specs, Mullen will still need to make sure the K-50 complies with the standards and regulations in the United States—a process that is often incredibly expensive and time consuming. So far it's unclear how Mullen, a company that has never manufactured a production vehicle before, will tackle that challenge.
With how ragged things look from the outside, it's hard to even predict if Mullen will exist come September.


Update: This story has been corrected to provide a more accurate description of the financial terms of the settlement between Qiantu and Mullen.
David Shultz
David Shultz reports on clean technology and electric vehicles, among other industries, for dot.LA. His writing has appeared in The Atlantic, Outside, Nautilus and many other publications.