Robots to Begin Writing BuzzFeed Quizzes, Provided They Don't Screw It Up Too Badly
Lon Harris
Lon Harris is a contributor to dot.LA. His work has also appeared on ScreenJunkies, RottenTomatoes and Inside Streaming.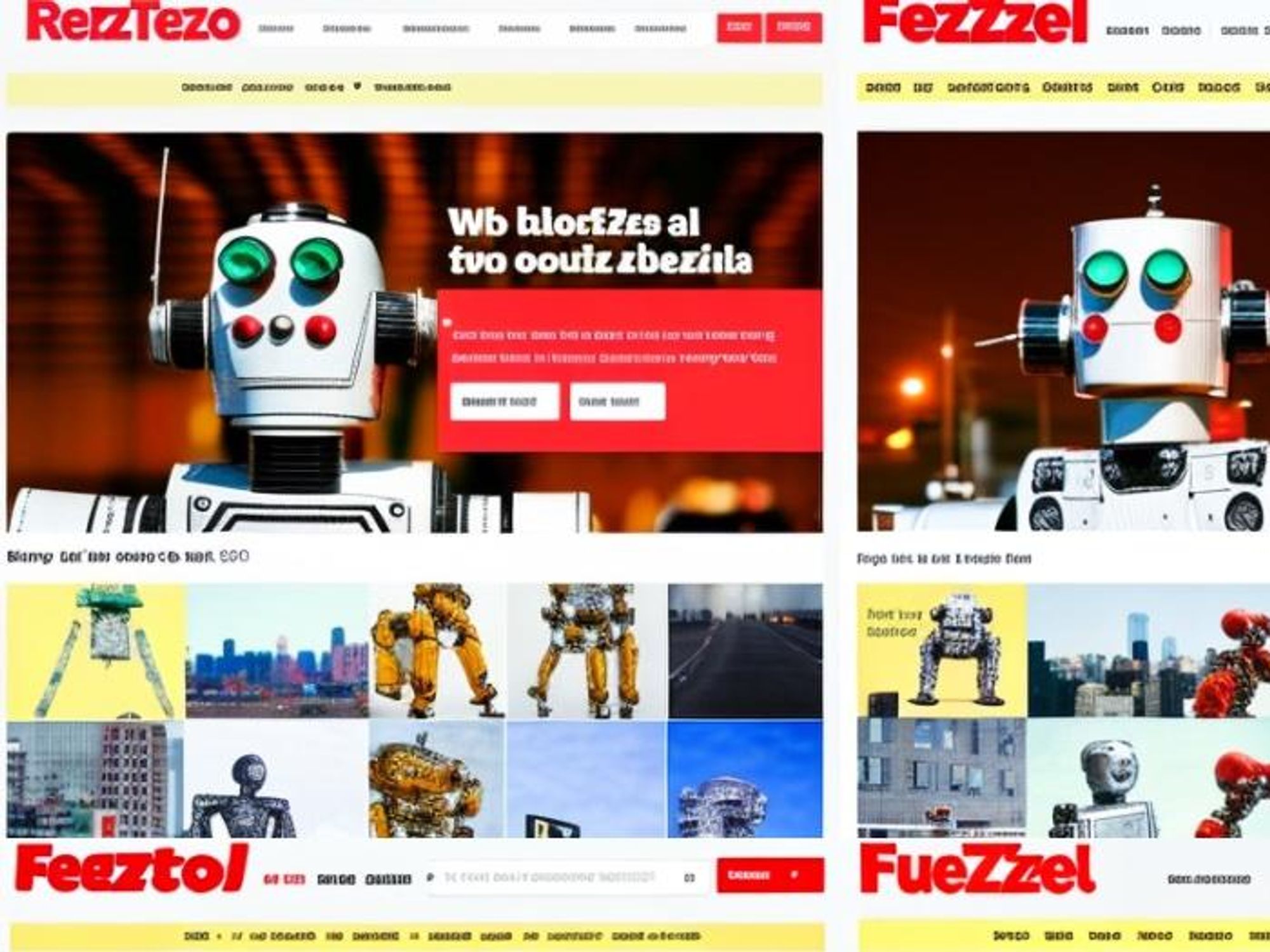 This is the web version of dot.LA's daily newsletter. Sign up to get the latest news on Southern California's tech, startup and venture capital scene.
In a memo sent to staff on Thursday, BuzzFeed CEO Jonah Peretti announced plans to team with OpenAI on some new projects. Specifically, the website and media brand will employ OpenAI's ChatGPT software on a variety of tasks, including "enhancing the quiz experience, informing… brainstorming, and personalizing… content for [their] audience." (The Verge published the full memo.)
---
OpenAI + BuzzFeed = The Future
One example of how ChatGPT could be integrated into the BuzzFeed experience, highlighted by The Wall Street Journal but not taken directly from the memo, involves quiz results, customized for a reader based on their responses. So for example, if a visitor submits their favorite movie trope, along with some personal information about themselves, ChatGPT and BuzzFeed could produce a full pitch for an autobiographical romantic comedy.
The memo looks forward to a future – which Peretti estimates remains about 15 years out – when AI tools will be sufficiently advanced to "create, personalize, and animate" BuzzFeed-style content independently. For now, he remains focused on how ChatGPT initiatives will assist human creatives and curators. In other words, actual people will still be responsible for "providing the ideas, cultural currency, inspired prompts, IP, and formats" that the software will then bring to life.
For now, at least, the OpenAI initiatives will also remains separate from BuzzFeed's news operations, which will continue to rely entirely on human writers and editors. Several human writers, such as NiemanLab's Sarah Scire, reacted with a chill to the phrasing of BuzzFeed's response here, that it "remains focused on human-generated journalism."
Writers Lose While Wall Street Wins
Despite the vaguely dystopian ring of adding "human-generated" in front of everyday words and phrases, it's easy to understand why companies like BuzzFeed would turn to automation, particularly for largely repetitive, metric-based tasks like quiz-writing. Some newsroom-related tasks – such as assembling infographics or data around frequent events like earnings reports, sports results and employment figures – have already been largely automated for years.
In something of a perfect storm for journalists and professional writers of all stripes, AI tools are arriving just as tech and media companies are shedding jobs at an unprecedented rate. BuzzFeed itself laid off 12% of its total workforce – around 180 people – just last month. Human writers are costly and a still-struggling digital ad market has made margins on media and publishing tighter than ever. Meanwhile, inflation fears and the spectre of a potential recession have given executive teams cover to gut their staffs.
BuzzFeed's stock has also proved exceptionally volatile over the last year, and was down more than 90% on Wednesday from its public launch back in December 2021. News of the OpenAI collaboration, however, caused share prices to surge by up to 157% on Thursday.
But Will It Actually Work?
So writers unhappy, Wall Street pleased, no huge surprises there. What remains to be seen is just how effective ChatGPT will actually prove at creating compelling BuzzFeed content. Though the internet remains dazzled by the viral chatbot's breadth of knowledge and ability to impersonate human writing styles, it's still capable of making mistakes, some of them potentially egregious when paired with important news-level content.
Case in point: the tech news website CNET started experimenting with AI-powered tools on a variety of projects, with varying results in November. (They're not using ChatGPT, but an "internally designed AI engine.") Over 70 automatically-generated articles have been run under the byline "CNET Money Staff" since November. Though they carry a small editorial note indicating that they were produced by AI software, it's not immediately obvious when looking at the page. In fact, the use of these tools is so ambiguous and vague, according to The Verge, many CNET staffers aren't even sure themselves which articles were composed by colleagues vs. computers.
This technology has allowed CNET to conduct what's known as "content farming" or "SEO farming," publishing a lot of decent-quality content quickly in order to rank well for high-interest or high-value Google searches. For example, CNET automatically generates regular stories about "mortgage rates" or "getting a new credit card," topics that are searched in Google very frequently by potential customers who are particularly appealing to advertisers. CNET can then pair those articles with lucrative affiliate links that monetize the incoming traffic.
In Conclusion
The all-important phrase, though, is "decent-quality." This system only works if the content produced by the AI tools can fool readers who are expecting to read text written by a human. CNET has so far had to issue corrections on a number of AI-composed articles, some of them "substantial." These included minor mistakes – like transposed numbers or inaccurate company names – along with a few more significant problems. One article in particular offered extremely inaccurate financial advice, suggesting that depositing $10,000 into a savings account at 3% interest would result in annual earnings of $10,300, rather than $300 on top of the principal investment.
CNET editor-in-chief Connie Guglielmo has also conceded that human editors had to alter multiple instances of plagiarism, but did not get into specifics.
So for at least the present moment, human writers and editors aren't entirely replaceable, it seems. Nonetheless, considering the current financial state of the media industry, and the fact that ChatGPT can already pass law school exams (though it only scored in the B-to-C range), it might be time for wordsmiths to begin updating their resumes. - Lon Harris
Lon Harris
Lon Harris is a contributor to dot.LA. His work has also appeared on ScreenJunkies, RottenTomatoes and Inside Streaming.