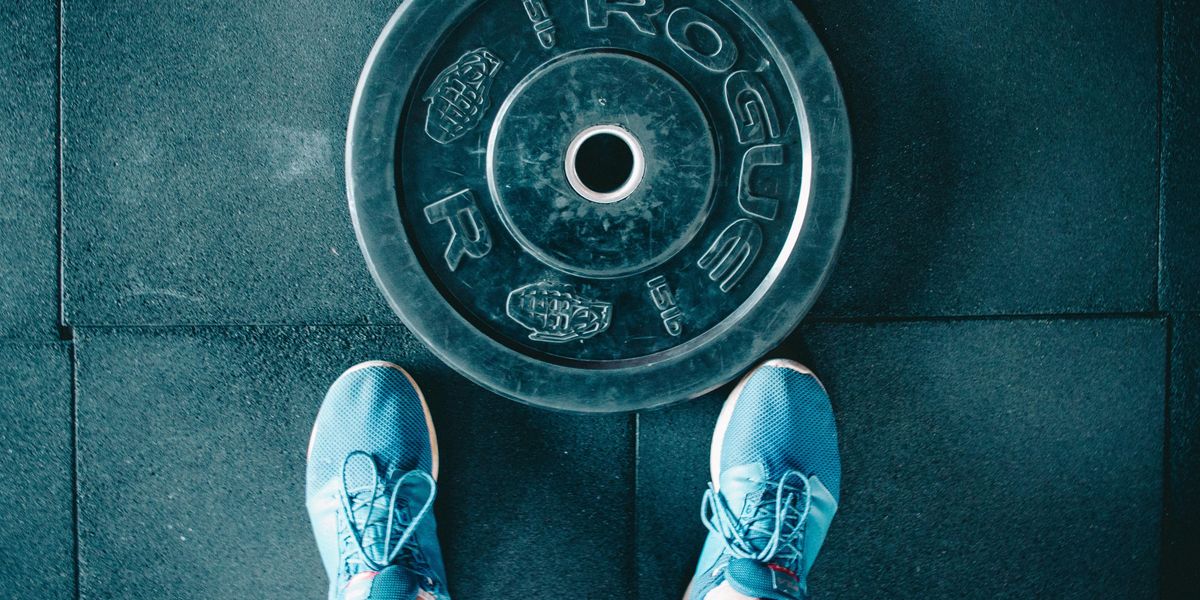 This is the web version of dot.LA's daily newsletter. Sign up to get the latest news on Southern California's tech, startup and venture capital scene.
"Do you even lift, brah?" asks the registration page for L.A. Tech Week's only founder powerlifting competition. "Nah, brah," I respond. "I'm just a reporter." My registration is approved anyway.
As it turns out, Aesthetics & Ego Lifting is one of the easier Tech Week events to wheedle my way into, perhaps because weight lifting isn't the preferred exercise regimen of the technologically skilled. That honor, I learn, belongs to rock climbing.
---
This information comes courtesy of Augustus Doricko, co-founder of Barco Resource Management, and the lifting competition's official host. A recent U.C. Berkeley graduate who focuses his work within the clean tech space, Augustus explains that most tech bros default to climbing, even though he feels deadlifting requires "more mental fortitude." Of the thousands of people currently cycling through L.A.'s Tech Week, only 30 register to attend the event intended for "body and company BUILDers (and anyone else who wants to give lifting a try!)" Only about 20 make the trip to Gold Gym's iconic Venice location on Wednesday morning to compete.
Among the group tucked away in a back corner is Max McNally, a London-born software engineer who shows up to Tech Week hoping to find a new job, or maybe new friends. We're passing the first mile markers introducing ourselves when it's his turn to lift.
Another round of competition, another 25 pounds added to the bar. One of the builders hoists the weight and stumbles backwards. The rest of the group leans in to spot him. Powerlifting doesn't have the star power associated with some of Tech Week's sexier events, but the collaborative and supportive spirit remains firmly intact.
The Digital Nomad Experience
After circling Venice Beach, searching for parking, it becomes increasingly clear that I have reached the epicenter of #VanLife. There is no shortage of panels this week interrogating the future of work and housing. But for right now, I'm on my way to experience one interpretation of how these concepts intersect.
On Wednesday and Thursday of this week, many of Tech Week's peripatetic workers crash Stay Open's Venice Beach location, desperate for a place to kill time and work between panels. Overlooking a prime and necessary piece of coastal infrastructure (the Venice Beach public bathrooms), the roof deck is in the middle of hosting a yoga class when I arrive.
Designed to cater to the 35 million digital nomads living worldwide and their $700B in potential spending power, Stay Open repurposes retail and office buildings, transforming them into pod hotels equipped with co-working spaces. Founders take Zoom calls on the third floor while a floor below, a hotel guest navigates conversational clusters to return his toothbrush to his pod bed.
Stay Open offers two locations (Venice Beach and San Diego), and an 80-bedroom location in Santa Monica is currently in the works. The company's goal is to provide affordable alternatives to hotels "without sacrificing vibe." If you want to take some of that vibe home with you, however, a QR code will direct you to the Minoan Experience where you can shop the products used to furnish the space.
Sex Tech Mixer
"Intimate, loud, and energetic" are great descriptors for a night of passionate lovemaking. These are also the same words I scribble to paint the scene at Little Prince LA + Bottleshop during Wednesday night's Sex Tech Mixer.
The bar's outdoor patio is objectively too small for the number of people who show up, so there's a fair amount of literal elbow rubbing, attendees jockeying for space and drinking Sex Techquiris under the setting sun. Tonight's event is sponsored by the relationship intimacy app, Amorus. I spend most of it searching for an answer to a potentially unanswerable question: What makes a good sext?
The first person I ask is Angela Pedraza, Amorus' first employee. She's been with the company for almost two years, so she's had plenty of time to think of a good answer. Ultimately, she believes the only thing that matters is listening. "A good sext," she says, "is one where people aren't just responding to respond, but they're taking in what you're saying and building upon it."
Amorus hopes to rebrand sexting from a long-distance necessity to another fun tool in a person's sexual tool belt. And if the app isn't enough to get you there, there's also a bright purple swag bag filled with So-Low Lotion (self play cream for men), an after-sex clean up sponge, and a Magic Babe Ball.
Leaving the event, I ask the Magic Babe Ball how I should spend the rest of my evening.
"Take off your clothes," it suggests. — Ilana Gordon