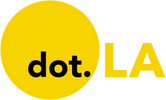 Get in the KNOW  
  on LA Startups & Tech  
X
Illustration by Ian Hurley
What Are LA's Hottest Startups of 2022? See Who VCs Picked in dot.LA's Annual Survey
Harri Weber
Harri is dot.LA's senior finance reporter. She previously worked for Gizmodo, Fast Company, VentureBeat and Flipboard. Find her on Twitter and send tips on L.A. startups and venture capital to harrison@dot.la.
05:00 AM | January 31, 2022
In Los Angeles—like the startup environment at large—venture funding and valuations skyrocketed in 2021, even as the coronavirus pandemic continued to surge and supply chain issues rattled the economy. The result was a startup ecosystem that continued to build on its momentum, with no shortage of companies raising private capital at billion-dollar-plus unicorn valuations.

---
In order to gauge the local startup scene and who's leading the proverbial pack, we asked more than 30 leading L.A.-based investors for their take on the hottest firms in the region. They responded with more than two dozen venture-backed companies; three startups, in particular, rose above the rest as repeat nominees, while we've organized the rest by their amount of capital raised as of January, according to data from PitchBook. (We also asked VCs not to pick any of their own portfolio companies, and vetted the list to ensure they stuck to that rule.)
Without further ado, here are the 26 L.A. startups that VCs have their eyes on in 2022.
Harri Weber
Harri is dot.LA's senior finance reporter. She previously worked for Gizmodo, Fast Company, VentureBeat and Flipboard. Find her on Twitter and send tips on L.A. startups and venture capital to harrison@dot.la.
05:00 AM | February 15, 2023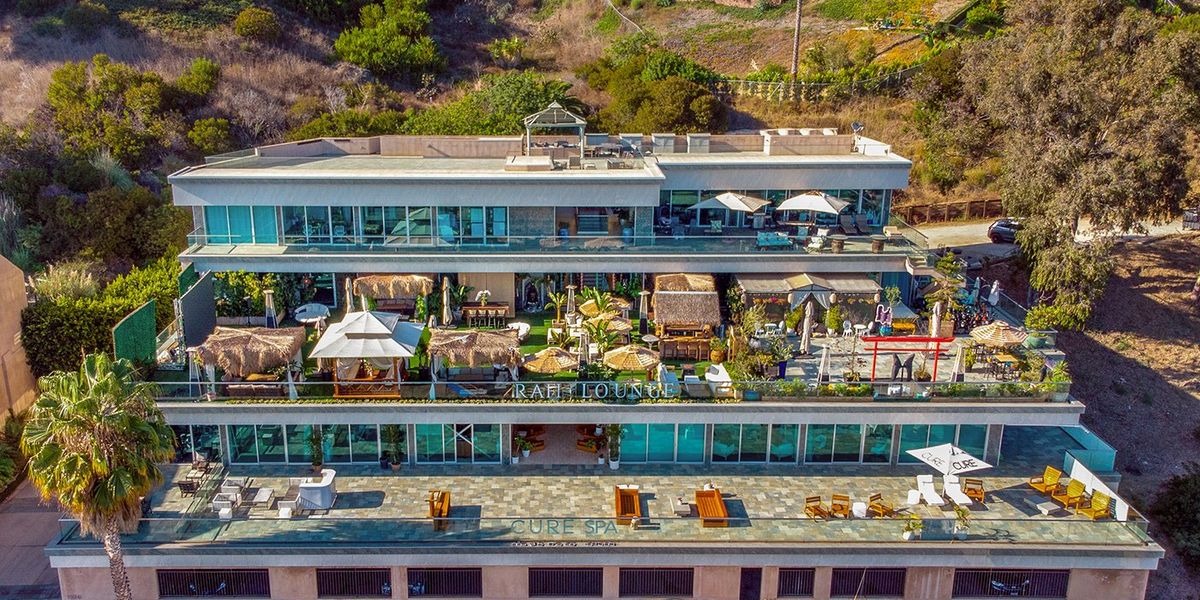 Photo: Rafi Lounge
Set in the foothills of Eastern Malibu across the street from Robert de Niro's Nobu, the Rafi Lounge, a NFT-powered wellness center and coworking space, somehow looks like both a beachfront country club and a swank monastery. On a clear day, you can see Catalina Island across the ocean. The sign above the entrance says, "Welcome, please allow us to reintroduce you to yourself."
Pushing through the braided rope entryway and passing a tranquil stone Buddha head waterfall, I arrived just after a yoga class former playboy model-turned "Dancing With the Stars" host Brooke Burke finished. The central open space that usually houses yoga mats or stationary bikes has been cleared off, and the giant projection screen behind the small stage is playing a tranquil plant video – an hour earlier, a larger-than-life Burke was on it helping clients "booty burn."
The building – which used to belong to a venture capital firm – has been totally transformed to look like nature's reclaimed it, dotted with lemon trees and cloaked in ornamental faux grass carpeting. Buddha statues are in every corner, some larger than five feet. On the way to one yoga room, there's a small shop selling pricey essential oils, Rafi Lounge merch, and CBD gummies. On the wall of the shop hang three breathtakingly detailed portraits of indigenous peoples made by the founder with charcoal. There's some construction ongoing, as they're converting former corner offices into hot yoga saunas and a spa.
On the day of my visit, the place is bustling with staff who are lugging boxes of Himalayan salt panels to install in the hot yoga room. Israeli-born Kung-Fu master and former monk Rafi Anteby, the founder of the eponymously named space, tells me that after our chat he plans to paint them all black to match the walls. No detail is too small to notice, something evident in his Mandala work.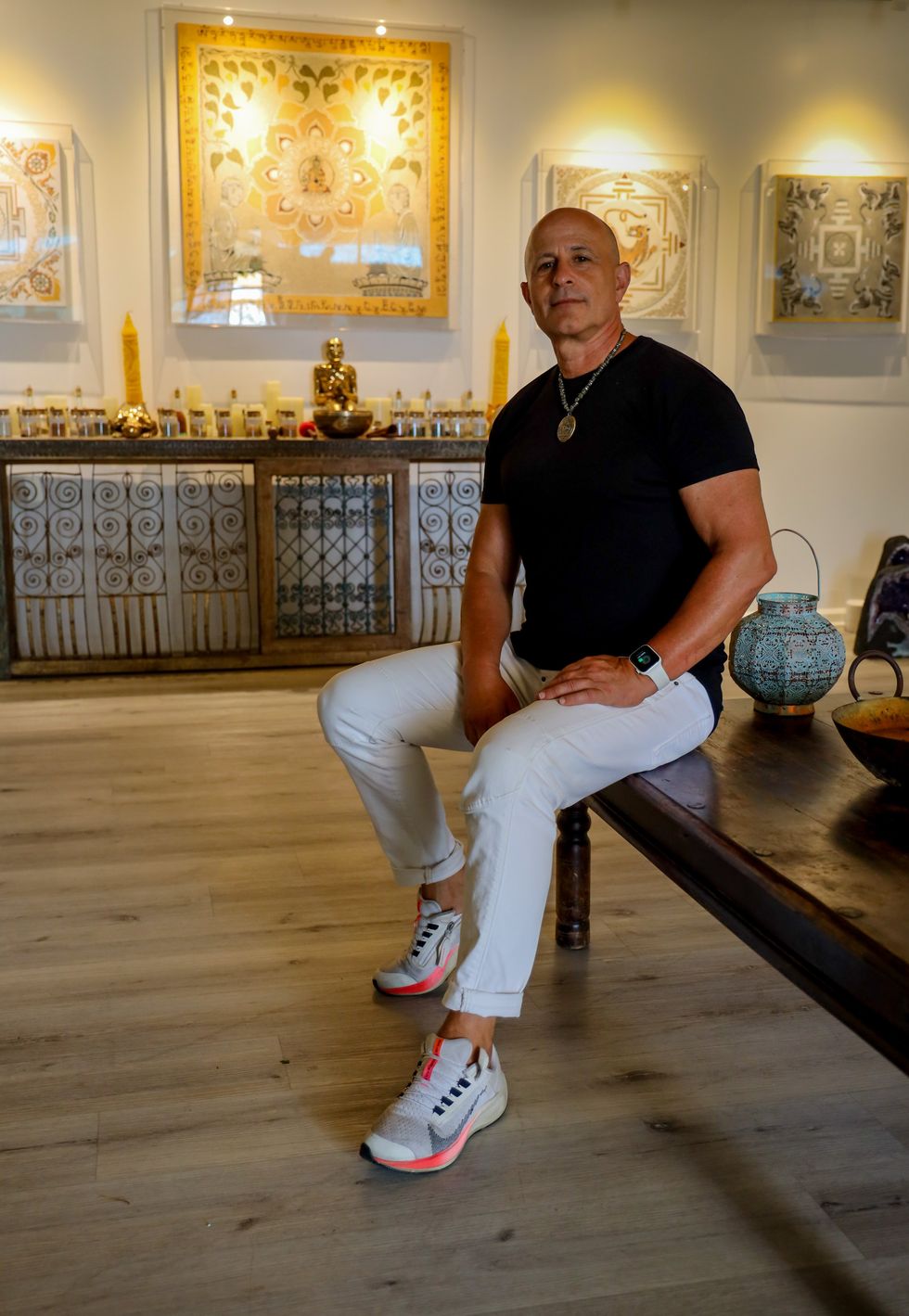 Rafi Lounge founder, Rafi Anteby, pictured here with his Mandala and sand collections. Photo: Rafi Lounge
The Rafi Lounge opened last year on November 10—the day before crypto exchange FTX went bankrupt. "Everyone said Rafi, go into a shutdown, don't do it," Anteby said. "I said I can't, because I pre-sold to members and I promised them [the launch is] what will happen."
Still, Anteby felt he couldn't renege on his promise to open the lounge to those who did buy in, so he forged ahead. So, what do NFTs have to do with a wellness center?
Each, according to Anteby, corresponds to a level of access. The least expensive, Unity, is the lowest tier and gives holders access to virtual classes. The second tier, Mindful, encompasses physical and virtual access to the Lounge. And the highest tier selling for $5,500, Awakened, are the ones Rafi is selling individually that act as an all-access pass to the Lounge and its benefits and events (including, Anteby said, "spiritual yacht parties"). Both Mindful and Awakened NFTs are lifetime memberships to Rafi Lounge, and include free access to annual retreats it hosts.
But facing the changing seasons of the crypto market and unwilling to sacrifice his brand by letting the Rafi Lounge tokens be resold to oblivion on public markets, Anteby took the drastic step to control his NFT inventory – buying up the remainder a mere day after the minting.
Anteby admitted he "lost a quarter of a million dollars" between creating and buying the NFTs back. But he said it was worth it: "I'm going to take each because I want to control who's coming to my lounge. I want to know that they will be my advocates as well."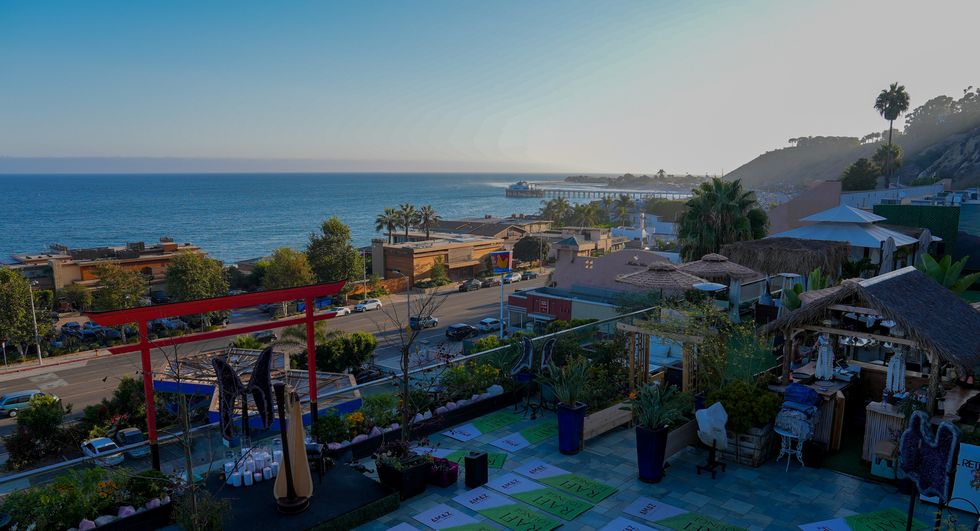 A view of the Rafi Lounge in the afternoon, before a yoga class. Photo: Rafi Lounge
Currently, there are 100 members, 55 of which are lifetime NFT holders. The 6,000 square-foot rooftop lounge is also open to the public. Which is to say, anyone can buy a 10-day pass for $250, pay the $40 fee for individual classes or come to public events. One of those people is Amie Yaniak who was diagnosed with stage four cancer last May that has since metastasized into her bones.
"I've never been anywhere like this. This was the first class I've done since the cancer, and it was just so cleansing," Yaniak says. While she's not a member, Yaniak told me she was interested in returning for more classes.

In addition to people like Yaniak, Anteby is also curating a more select crowd of well-to-do celebrities that can act as brand ambassadors for the lounge. He said he wants it to be a sort of more laid-back SoHo house, where top minds converge on the Pacific Ocean to make deals and network. Some of the names dropped during my tour of the property included Jamie Foxx (who Anteby calls a good friend), Chris Noth, Gladys Knight, and Equinox co-founder Lavinia Errico, whom I actually briefly met, since she's a member of the Lounge's advisory board.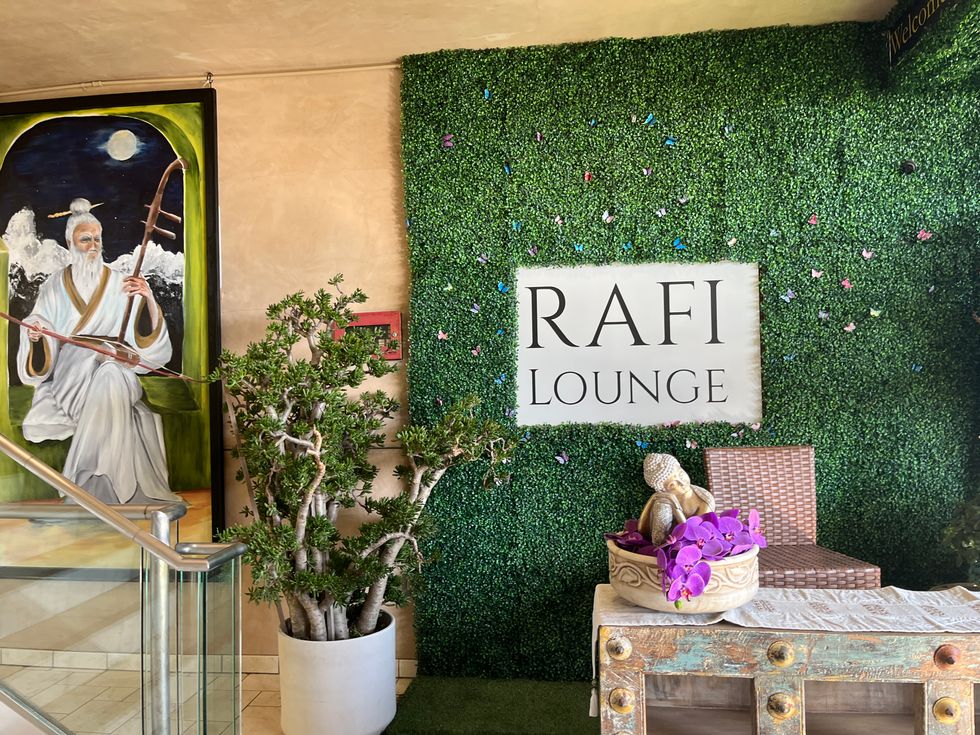 The lounge's entryway and check-in. Photo: Samson Amore
As Tame Impala wafts from the lounge's speakers, Anteby tells me stories of getting Taoist monks drunk at karaoke bars and studying medical qigong and tai chi in China. Anteby hung the intricate mandalas on the walls of a yoga room and he says they take around two years to complete as he carefully places individual grains of sand and uses tree sap to preserve their form. The mandalas are meant to be a contemplation of man's relationship with nature, which is partly why Anteby designed the NFT versions of them to resemble a sort of elemental fusion that combines water, fire and earth.
Owning an NFT also corresponds to owning a fraction of the Malibu Mandala Rafi made that hangs in the lounge.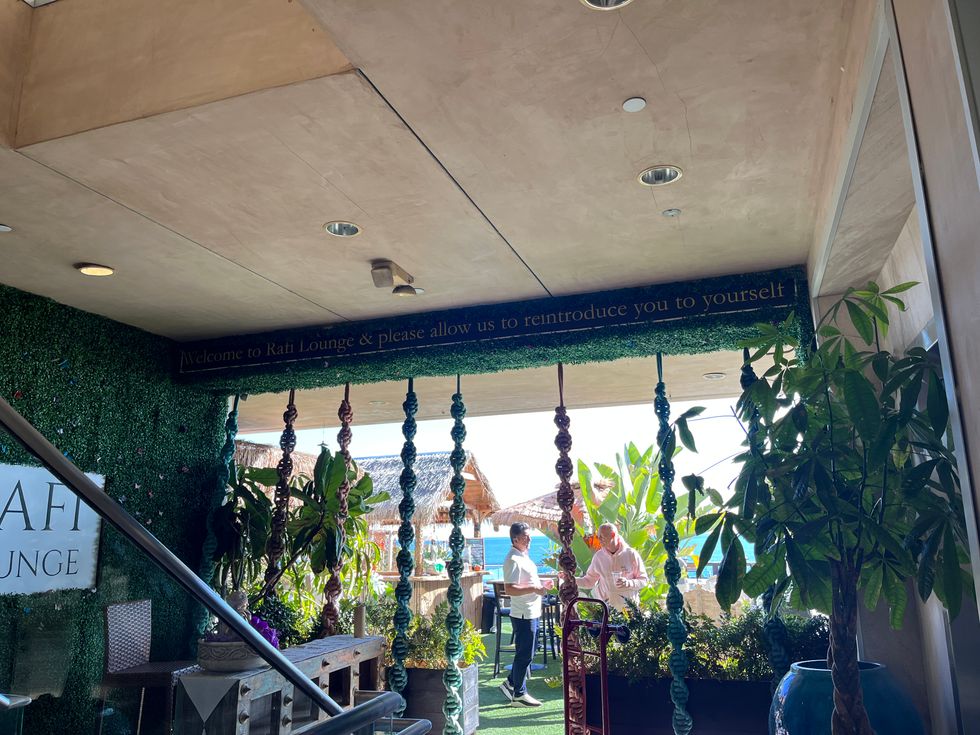 Anteby, right, speaks with a partner at his lounge in Malibu.Photo: Samson Amore
While Anteby admits the launch hasn't netted him any profits yet and said he's out around $1 million launching the place, he's determined to turn the Rafi Lounge into a franchise and has plans to open future locations in other cities big into tech and wellness like Miami, Scottsdale, Ariz., Newport Beach, and Austin.
Besides the obvious cases like Yaniak's, Anteby said he thinks the larger tech community needs a breather. "They all have digital burnout," he said. "It's more than just me helping you to breathe. You need to take care of yourself, and here people do that all the time."
Samson Amore
Samson Amore is a reporter for dot.LA. He holds a degree in journalism from Emerson College and previously covered technology and entertainment for TheWrap and reported on the SoCal startup scene for the Los Angeles Business Journal. Send tips or pitches to samsonamore@dot.la and find him on Twitter @Samsonamore.
https://twitter.com/samsonamore
samsonamore@dot.la
08:58 AM | March 06, 2023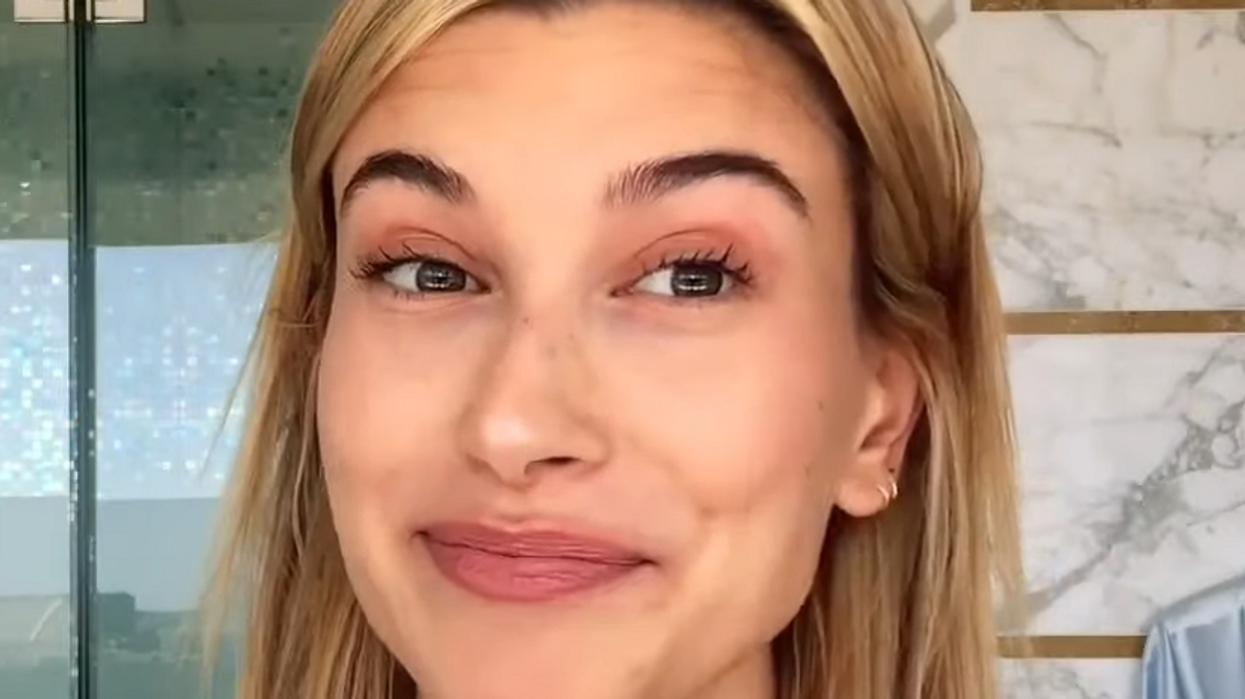 When Hailey Bieber launched Rhode skincare last June, the release was coupled with YouTube videos detailingeachproduct. Bieber has since fully integrated the skincare line into her content, bringing on other beauty influencers to discuss it and highlighting it in get ready with me videos on her channel.
Bieber's efforts paid off—Rhode has since become one of the most talked about skincare brands online, and the products often sell out. At The Upfront Summit last week, Bieber joined OBB Media CEO and founder Michael Ratner, who produces her YouTube series "What's In My Bathroom" and "What's In My Kitchen," to discuss how she has merged her content creation with her business endeavors.
"YouTube is a great home because, most importantly, we're able to reach Hailey's audience," Ratner said, adding that they can "cut out the middleman" of a traditional streaming service.
Bieber isn't alone in utilizing her online platforms to start a beauty company. Kylie Jenner launched Kylie Cosmetics in 2014, and the line consistently receives high social media engagement thanks to intentional influencer marketing. But even influencers without the celebrity status of Jenner and Bieber have become entrepreneurs. Beauty YouTubers like Michelle Phan and NikkieTutorials have turned their expertise into makeup companies, while TikToker Hyram Yarbro did the same with skincare.
So how does the content creator to skincare mogul pipeline work?
Oftentimes, outside companies approach influencers about launching their own brands. Beauty and makeup brand incubator Madeby Collective, for example, was seeking a Gen Z star to be the face of a new line in 2020, and TikTok darling Addison Rae was the obvious choice. After approaching the influencer, they gave her the title of co-founder and Chief Innovation Office before launching Item Beauty later that year.
Bieber is trying to shove Rhode to the front of a field that even she admitted is incredibly crowded. Despite this, Bieber didn't have a compelling answer when moderator Kobie Fuller asked how Rhode can stand out.
"To me, Rhode is a whole world. It's a world of me, essentially" Bieber said. "In order for people to understand my vision for the brand, they would have to understand me."
Bieber has become known for her various "glazed donut" looks, which range from nail designs to her skincare line. Multiple TikTok and YouTube tutorials re-created these looks as the trends swept through online beauty communities. And it doesn't hurt when the person manufacturing these trends can use these platforms to show exactly how she gets these results—and promote her brand along the way.
Still, closely tying one's company to one's public perception is risky. On the extreme end is influencer Jeffree Star, who launched his cosmetics company in 2014 and often used elaborate YouTube videos to promote products. His items sold out quickly. But accusations of racism and sexual assault caused sales to decline. The fallout extended beyond him—beauty company Morphe, which rose to popularity through collaborations with Star, recently closed all of its U.S. locations due to low sales. Dragon Beauty, a company launched by YouTuber Nikita Dragon, was put on hiatus last month following the influencer's arrest.
To that end, Bieber is currently embroiled in her own internet drama, having lost over one million Instagram followers after seemingly re-igniting her feud with Selena Gomez. Obviously, this is not comparable to the situations with Star and Dragon. But it does point to how even a slight misstep can have ripple effects on an influencer's business and the fragility of someone's online reputation.
The panel didn't touch on this topic, and it's unclear how the scandal has impacted Rhode's sales—but the brand has become tangled with it. When Bieber re-posted someone's Instagram story about Rhode that included a song featuring Gomez, fans noted that she changed the song to the version without Gomez. In turn, Gomez fans are urging people to stop buying Rhode products.
Even without pushback from vitriolic fan communities, influencer-led brands have struggled in recent months. In January, Sephora stopped carrying both Rae and Yarbro's products after sales slowed down. Now, expertsare wondering if this is the beginning of the end for influencer-backed brands. Some have managed to produce products that can stand on their own—ironically, Gomez's makeup line Rare Beauty has become the gold standard in this area. But Bieber's philosophy of creating "aesthetically pleasing products that work" isn't all that different from her competitors.
Still, it's unlikely that influencer-led brands will die out considering
92% of Gen Z adults
make their purchasing decisions based on influencer recommendations. But influencers are finding that getting people to spend money is a more difficult task than getting them to watch a video. And when influencer-entrepreneurs like Bieber are unable to quickly articulate what makes their brands stand out, it's understandable why viewers aren't buying what they're selling.
Kristin Snyder
Kristin Snyder is dot.LA's 2022/23 Editorial Fellow. She previously interned with Tiger Oak Media and led the arts section for UCLA's Daily Bruin.
https://twitter.com/ksnyder_db