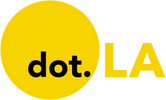 Get in the KNOW  
  on LA Startups & Tech  
X
Illustration by Ian Hurley
What Are LA's Hottest Startups of 2022? See Who VCs Picked in dot.LA's Annual Survey
Harri Weber
Harri is dot.LA's senior finance reporter. She previously worked for Gizmodo, Fast Company, VentureBeat and Flipboard. Find her on Twitter and send tips on L.A. startups and venture capital to harrison@dot.la.
05:00 AM | January 31, 2022
In Los Angeles—like the startup environment at large—venture funding and valuations skyrocketed in 2021, even as the coronavirus pandemic continued to surge and supply chain issues rattled the economy. The result was a startup ecosystem that continued to build on its momentum, with no shortage of companies raising private capital at billion-dollar-plus unicorn valuations.

---
In order to gauge the local startup scene and who's leading the proverbial pack, we asked more than 30 leading L.A.-based investors for their take on the hottest firms in the region. They responded with more than two dozen venture-backed companies; three startups, in particular, rose above the rest as repeat nominees, while we've organized the rest by their amount of capital raised as of January, according to data from PitchBook. (We also asked VCs not to pick any of their own portfolio companies, and vetted the list to ensure they stuck to that rule.)
Without further ado, here are the 26 L.A. startups that VCs have their eyes on in 2022.
Harri Weber
Harri is dot.LA's senior finance reporter. She previously worked for Gizmodo, Fast Company, VentureBeat and Flipboard. Find her on Twitter and send tips on L.A. startups and venture capital to harrison@dot.la.
What Data TikTok Collects
Like other social media giants, TikTok gobbles up a lot of user information. To start, TikTok receives names, ages, phone numbers and emails when people sign up for the service. The app also knows users' approximate locations and mobile device identifiers, such as IP addresses.
Germain told dot.LA the most valuable info may come from the way users interact with the video sharing app. TikTok is quite good at figuring out peoples' interests based on the videos or accounts they've previously liked or followed. Those insights are useful for advertisers and—potentially—for spreading political messages, Germain noted.
"This vast trove of data that every social media company has—on what people are interested in, what makes them upset, what makes them happy—is incredibly valuable," he said.
The company's privacy policy permits TikTok to collect a wide range of additional data, from consumers' keystroke patterns to biometric info. However, the company says it doesn't necessarily take in or store all of this. For example, keystroke patterns may be used solely for anti-fraud and spam purposes, according to TikTok. Regarding biometrics, TikTok said editing features may automatically locate a person's face to apply an effect, but those features do not uniquely identify individuals.
Why U.S. government officials are concerned
TikTok is owned by Beijing-based tech giant ByteDance and China is an economic and foreign policy rival to the U.S. government. With the Chinese Communist Party (CCP) exerting considerable power over the nation's tech companies, U.S. lawmakers and administration officials contend that TikTok's Chinese ownership poses a national security risk.
"The CCP has a track record longer than a CVS receipt of conducting business & industrial espionage as well as other actions contrary to U.S. national security, which is what makes it so troubling that [ByteDance] personnel in Beijing are accessing this sensitive and personnel data," Federal Communications Commissioner Brendan Carr recently said.
TikTok says it has never provided any U.S. user data to the Chinese government, nor would it do so if asked. Additionally, the company recently announced that all of U.S. user traffic is now routed to American software giant Oracle's servers.
"The TikTok app is not unique in the amount of information it collects, compared to other mobile apps," the company said.
TikTok is hardly the only company swallowing a lot of data on Americans, from car makers to smart doorbell firms. Consumers' credit card purchases, contact lists and recent GPS locations are hawked by hundreds, if not thousands, of companies in the so-called data broker industry, Germain noted.
"If the Chinese government wanted it, they could just go out and buy it because it's for sale," he said. "...I think people, when they're worried about TikTok doing something, they should ask themselves whether they should be worried about American companies doing the same thing."
Still, Germain said there's some genuine cause for concern, since China's government has previously pushed the country's companies to do its bidding. But to Germain, that concern has less to do with China knowing your phone number and more to do with propaganda.
"The Chinese government could instruct Tiktok to manipulate its algorithm to show people content that promotes the goals of the Chinese government," Germain said. "That could totally happen and that is something that is of concern. But that does start to move away from questions of data privacy."
Christian Hetrick
Christian Hetrick is dot.LA's Entertainment Tech Reporter. He was formerly a business reporter for the Philadelphia Inquirer and reported on New Jersey politics for the Observer and the Press of Atlantic City.
03:49 PM | October 14, 2022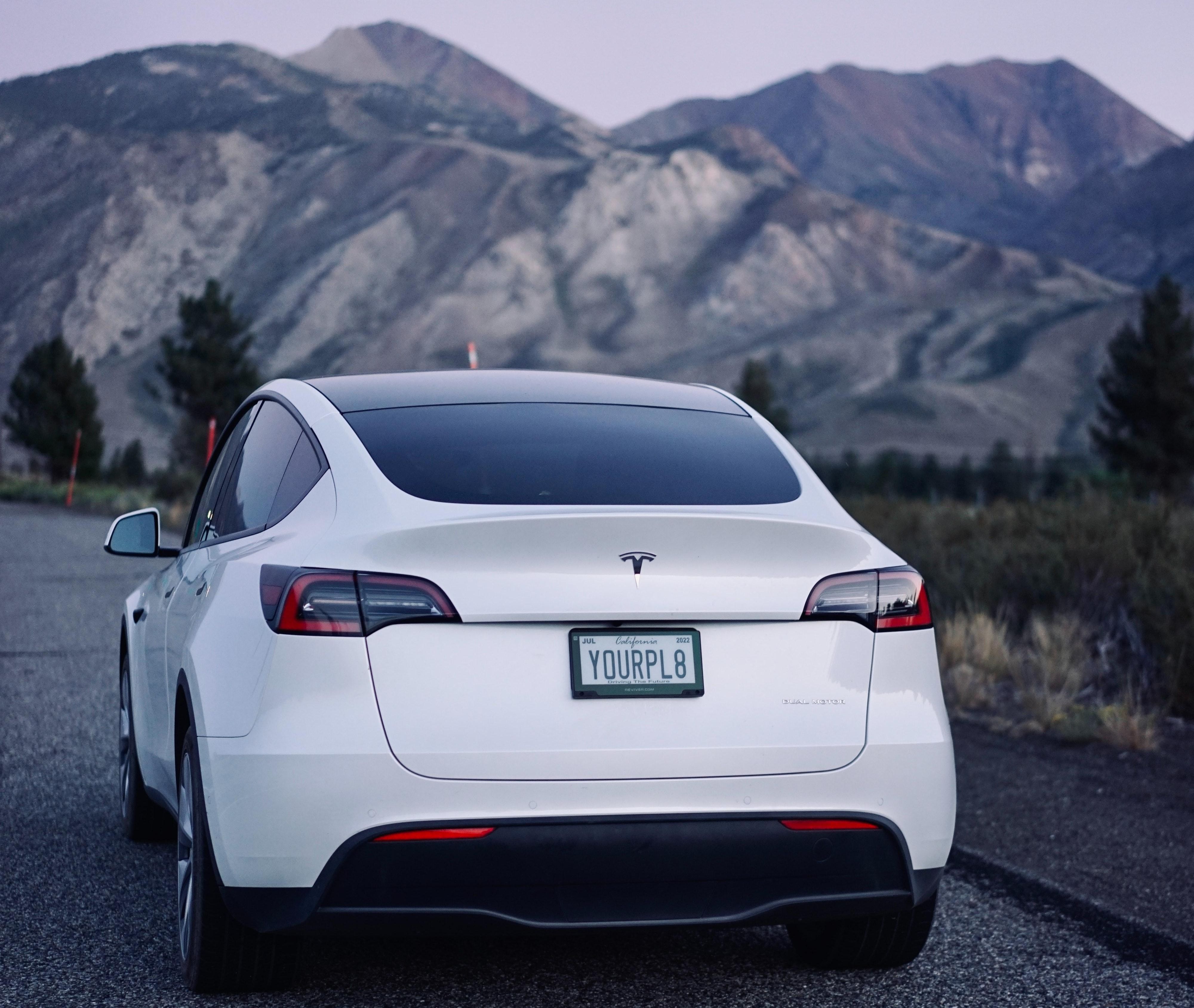 Thanks to a new bill passed on October 5, California drivers now have the choice to chuck their traditional metal license plates and replace them with digital ones.
The plates are referred to as "Rplate" and were developed by Sacramento-based Reviver. A news release on Reviver's website that accompanied the bill's passage states that there are "two device options enabling vehicle owners to connect their vehicle with a suite of services including in-app registration renewal, visual personalization, vehicle location services and security features such as easily reporting a vehicle as stolen."
Reviver Auto Current and Future CapabilitiesFrom Youtube
There are wired (connected to and powered by a vehicle's electrical system) and battery-powered options, and drivers can choose to pay for their plates monthly or annually. Four-year agreements for battery-powered plates begin at $19.95 a month or $215.40 yearly. Commercial vehicles will pay $275.40 each year for wired plates. A two-year agreement for wired plates costs $24.95 per month. Drivers can choose to install their plates, but on its website, Reviver offers professional installation for $150.

A pilot digital plate program was launched in 2018, and according to the Los Angeles Times, there were 175,000 participants. The new bill ensures all 27 million California drivers can elect to get a digital plate of their own.
California is the third state after Arizona and Michigan to offer digital plates to all drivers, while Texas currently only provides the digital option for commercial vehicles. In July 2022, Deseret News reported that Colorado might also offer the option. They have several advantages over the classic metal plates as well—as the L.A. Times notes, digital plates will streamline registration renewals and reduce time spent at the DMV. They also have light and dark modes, according to Reviver's website. Thanks to an accompanying app, they act as additional vehicle security, alerting drivers to unexpected vehicle movements and providing a method to report stolen vehicles.
As part of the new digital plate program, Reviver touts its products' connectivity, stating that in addition to Bluetooth capabilities, digital plates have "national 5G network connectivity and stability." But don't worry—the same plates purportedly protect owner privacy with cloud support and encrypted software updates.

5 Reasons to avoid the digital license plate | Ride TechFrom Youtube
After the Rplate pilot program was announced four years ago, some raised questions about just how good an idea digital plates might be. Reviver and others who support switching to digital emphasize personalization, efficient DMV operations and connectivity. However, a 2018 post published by Sophos's Naked Security blog pointed out that "the plates could be as susceptible to hacking as other wireless and IoT technologies," noting that everyday "objects – things like kettles, TVs, and baby monitors – are getting connected to the internet with elementary security flaws still in place."
To that end, a May 2018 syndicated New York Times news service article about digital plates quoted the Electronic Frontier Foundation (EFF), which warned that such a device could be a "'honeypot of data,' recording the drivers' trips to the grocery store, or to a protest, or to an abortion clinic."
For now, Rplates are another option in addition to old-fashioned metal, and many are likely to opt out due to cost alone. If you decide to go the digital route, however, it helps if you know what you could be getting yourself into.
Steve Huff
Steve Huff is an Editor and Reporter at dot.LA. Steve was previously managing editor for The Metaverse Post and before that deputy digital editor for Maxim magazine. He has written for Inside Hook, Observer and New York Mag. Steve is the author of two official tie-ins books for AMC's hit "Breaking Bad" prequel, "Better Call Saul." He's also a classically-trained tenor and has performed with opera companies and orchestras all over the Eastern U.S. He lives in the greater Boston metro area with his wife, educator Dr. Dana Huff.
steve@dot.la