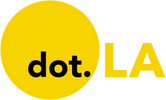 Get in the KNOW  
  on LA Startups & Tech  
X
Illustration by Ian Hurley
What Are LA's Hottest Startups of 2022? See Who VCs Picked in dot.LA's Annual Survey
Harri Weber
Harri is dot.LA's senior finance reporter. She previously worked for Gizmodo, Fast Company, VentureBeat and Flipboard. Find her on Twitter and send tips on L.A. startups and venture capital to harrison@dot.la.
05:00 AM | January 31, 2022
In Los Angeles—like the startup environment at large—venture funding and valuations skyrocketed in 2021, even as the coronavirus pandemic continued to surge and supply chain issues rattled the economy. The result was a startup ecosystem that continued to build on its momentum, with no shortage of companies raising private capital at billion-dollar-plus unicorn valuations.

---
In order to gauge the local startup scene and who's leading the proverbial pack, we asked more than 30 leading L.A.-based investors for their take on the hottest firms in the region. They responded with more than two dozen venture-backed companies; three startups, in particular, rose above the rest as repeat nominees, while we've organized the rest by their amount of capital raised as of January, according to data from PitchBook. (We also asked VCs not to pick any of their own portfolio companies, and vetted the list to ensure they stuck to that rule.)
Without further ado, here are the 26 L.A. startups that VCs have their eyes on in 2022.
Harri Weber
Harri is dot.LA's senior finance reporter. She previously worked for Gizmodo, Fast Company, VentureBeat and Flipboard. Find her on Twitter and send tips on L.A. startups and venture capital to harrison@dot.la.
Samson Amore
According to a Forbes report last April, both the viewership and dollars behind women's sports at a collegiate and professional level are growing.
In 2022, the first 32 games of the NCAA tournament had record attendance levels, breaking records set back in 2004, and largely driven by the new and rapidly growing women's NCAA tournament. WNBA openers this year saw a 21% spike in attendance, with some teams including the LA Sparks reporting triple-digit ticket sales growth, about 121% over 2022's total. In 2023, the average size of an LA Sparks crowd swelled to 10,396 people, up from 4,701 people.
Women make up half the population, but "also 50% of the folks that are walking into the stadium at Dodger Stadium, or your NFL fans are just about 50% women," noted Erin Storck, a panelist and senior analyst at Los Angeles-based Elysian Park Ventures.
Storck added that in heterosexual households, women generally manage most of the family's money, giving them huge purchasing power, a potential advantage for female-run leagues. "There's an untapped revenue opportunity," she noted.
In the soccer world, Los Angeles-based women's soccer team Angel City FC has put in the work to become a household name, not just in LA County but across the nation. At an LA Tech Week panel hosted by Athlete Strategies about investing in sports, Angel City head of strategy and chief of staff Kari Fleischauer said that years before launching the women's National Women's Soccer League team, Angel City FC was pounding the pavement letting people know about the excitement ladies soccer can bring. She noted community is key, and that fostering a sense of engagement and safety at the team's home venue, BMO stadium (formerly Banc of California Stadium), is one reason fans keep coming back.
Adding free metro rides to BMO stadium and private rooms for nursing fans to breastfeed or fans on the spectrum to avoid sensory overload, were just some of the ways ACFC tried to include its community in the concept of its stadium, Fleischauer said. She noted, though, that roughly 46% of Angel City fans are "straight white dudes hanging out with their bros."
"Particularly [on] the woman's side, I'd like to think we do a better job of making sure that there's spaces for everyone," Fleischauer told the audience. "One thing we realize is accessibility is a huge thing."
Samson Amore
Samson Amore is a reporter for dot.LA. He holds a degree in journalism from Emerson College. Send tips or pitches to samsonamore@dot.la and find him on Twitter @Samsonamore.
https://twitter.com/samsonamore
samsonamore@dot.la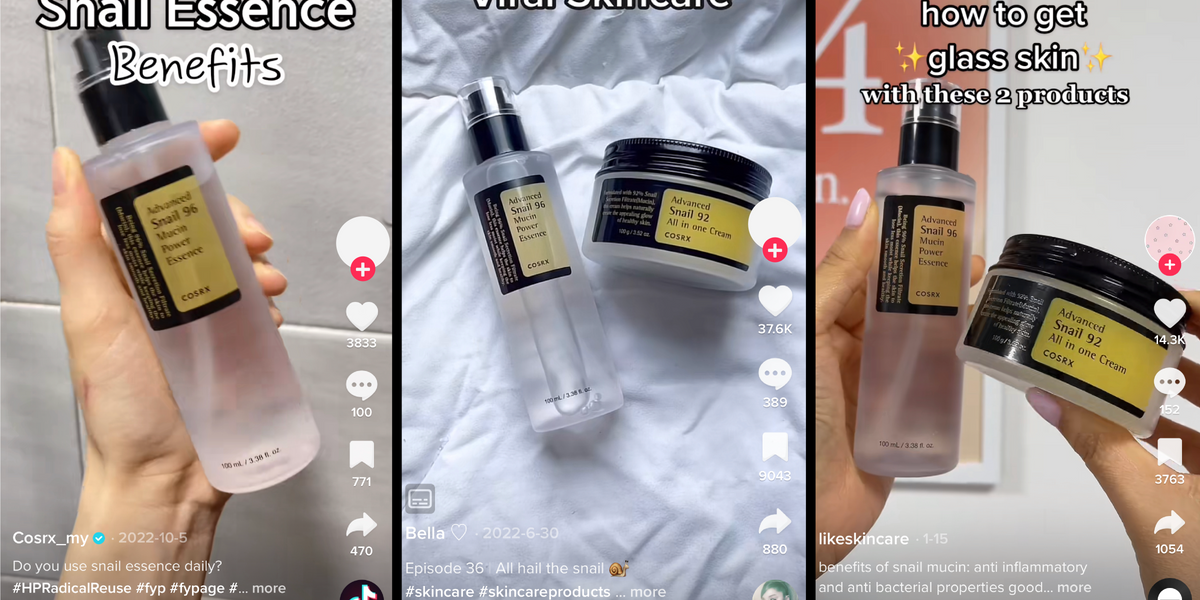 COSRX Snail Mucin on TikTok
Skincare company COSRX first launched The Advanced Snail 96 Mucin Power Essence, a serum meant to hydrate skin, in 2014. But it wasn't until influencers began posting tutorials on how to use it, sharing reviews and showing off how it has impacted their skin that the product went viral last year: #AdvancedSnail96 has over 2 million views on TikTok, and #COSRXSnailMucin has over 32 million.

As word spread, COSRX was inundated with sales. The product quickly became the 8th most-sold beauty and personal care product on Amazon in the first quarter of 2023.
Behind the scenes, COSRX had to work with its manufacturing company to ramp up production. The company also implemented just-in-time inventory management, which involved quickly producing products as soon as raw materials were delivered, in order to avoid the product being out-of-stock.
"Ultimately, when a product goes viral, it's important to act quickly and strategically to meet demand and capitalize on its popularity," says COSRX's PR and communications manager Hyein Lee.
From there, Lee says the company looks at how it can expand the product to new markets, including developing relationships with distributors and meeting country-specific regulatory requirements.
But even before its snail mucin product went viral, COSRX benefited from influencers recommending its products. Lee says the company had very limited ad spend, so cultivating relationships with content creators by gifting products helped the company gain recognition through word of mouth.
"This was incredibly effective as the recommendations came from an organic source people could trust and this in turn translated into brand confidence," Lee says.
Now, COSRX uses TikTok as an educational tool for fans of the brand. Marketing campaigns like #SlapSnail and #LayerYourSPF, two categories that have gained 181 million and 173 million views respectively, teach viewers how to strengthen their skin barrier and properly layer sunscreen. COSRX's TikTok account has over 165,000 followers, and the brand's hashtag has over one billion views.
Just last week, COSRX tapped Ivana Slobadanik, a beauty influencer, to host its livestream shopping event with cosmetics chain Ulta Beauty. Slobadanik informed viewers about COSRX's viral Advanced Snail 96 Mucin Power Essence and Advanced Snail 92 All-in-one Cream on a stream hosted by Ulta's website, and 10 viewers were gifted The Vitamin C 23 Serum. Lee says they selected Slobadanik for her extensive skincare knowledge and working with influencers for events like this one can help build brand trust.
"By staying engaged and responsive," Lee says. "We strive to prioritize product innovation and quality, hand in hand with our users."
Kristin Snyder
Kristin Snyder is dot.LA's 2022/23 Editorial Fellow. She previously interned with Tiger Oak Media and led the arts section for UCLA's Daily Bruin.
https://twitter.com/ksnyder_db