melanie stricklan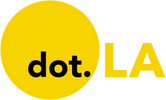 Get in the KNOW
on LA Startups & Tech
X
melanie stricklan
Slingshot Aerospace clinched a $1.2 million contract with the U.S. Space Force to create a visualization tool intended to identify enemy missiles and improve data collection in space.
Working with Culver City-based Zoic Labs, the four-year-old company will build an infrared surveillance system that it hopes will eventually be used by Air Force operators to track and handle missile warnings and battlespace awareness reports.
Zoic Labs is the sister company of Zoic Studios, which created the visual effects for "Avengers: Age of Ultron." It will draw upon that inspiration to convert satellite sensor data to video.
Melanie Stricklan, co-founder and CEO of Slingshot Aerospace, said the missile warning mission is key to maintaining top defense and intelligence domains in the United States.
"Our innovative solution will help improve the operator experience and optimize mission efficiencies, while positioning Slingshot Aerospace to be a potential leader in next generation OPIR situational awareness," Stricklan said in a release announcing the deal.
Last week, the U.S. Space Force announced it would establish a tech and acquisition arm at Los Angeles Air Force Base's Space and Missile Systems Center in El Segundo. The move was widely hailed by Southern California's aerospace community as further evidence that the region had become an important hub.
From Your Site Articles
Related Articles Around the Web
Twenty years ago today Lt. Gen. Susan Helms arrived at the International Space Station where she would go on to carry out a historic mission.
During a five-month stint at the station, she emerged to take a spacewalk with fellow astronaut Jim Voss that spanned nearly nine hours, breaking world records for both the longest spacewalk ever and the longest completed by a woman.
Since then, she's been on another mission to inspire a new generation of aerospace pioneers and help them build their own legacy.
Melanie Stricklan co-founder and CEO of El Segundo-based Slingshot Aerospace, credits Helms with helping launch the startup that counts NASA among its clients. To date, the company has raised over $17 million from investors including L.A.-based Stage Venture Partners and Noname Ventures. And Helms' guidance and insight has been key to that.
"She is a pioneer. She made way for lots of other women to go to service academies and after that to pursue engineering degrees like she did," Stricklan told dot.LA. "She was the first military woman in space; the first woman to inhabit the ISS."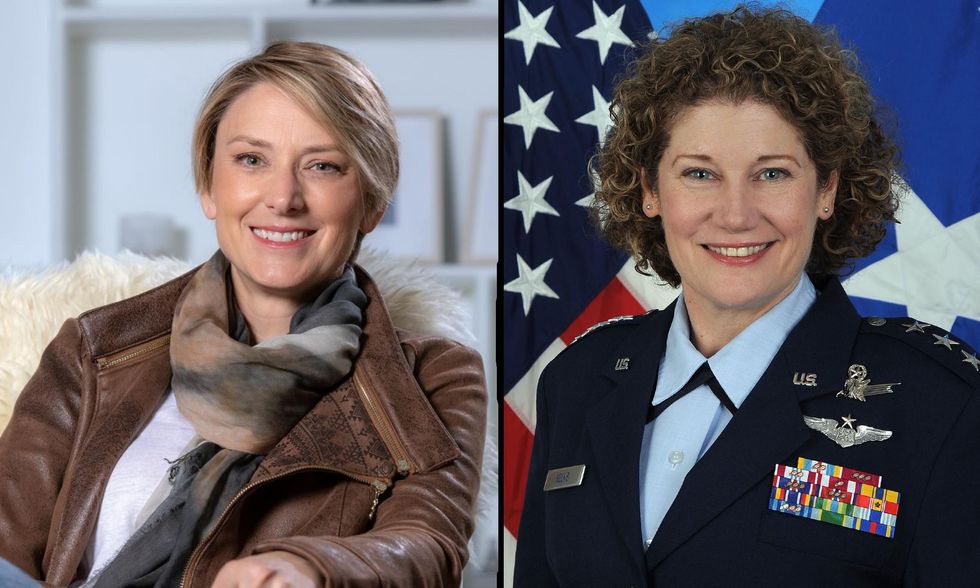 Slingshot Aerospace CEO Melanie Stricklan (L) and Lt. Gen. Susan Helms (R).
Stricklan, who was an Air Force military officer for over two decades before she took her degree in aeronautical space engineering to found Slingshot Aerospace in 2017, met Helms when she was Stricklan's superior in the service.

Helms' mentorship has helped Stricklan and Slingshot secure contracts from NASA, the U.S. Space Force and Air Force, as well as private contractors like Boeing, Northrop Grumman and BAE Systems.
But Helms also boosted Stricklan's confidence as she helped develop Slingshot Aerospace.
The company sells two products. Slingshot Laboratory is a mixed-reality space simulation training tool that can be used by NASA astronauts and K-12 students. Although it's still in beta mode, it's being used to train university students and the Space Force Guardians.
Then there's Slingshot Orbital, an air traffic control-like system for space travel. The system gives the government a more accurate idea of exactly what's going on up there, without having to actually send more crafts into space. Helms talks about Slingshot as if she's making a pitch for her own company. Slingshot Orbital, she said, is key to protecting the U.S. from foreign threats in space as access to the stars becomes more democratized.
"Space has now become so accessible, you have to start thinking of it as a place where conflict could take place," Helms said. "Therefore, you have to focus on it with resources and defensive strategies."
Both point out that every launch produces debris, and even an accidental collision with another country's tech could have disastrous consequences.
"Space is one of the most critical environments to make accurate decisions in, especially with all of the hundreds of new satellites increasingly filling orbits," Stricklan said. "(There's) millions of pieces of debris... It's not a hair-on-fire moment, space is big."
Both have been working in the industry to help the next generation of women in space
"We're no longer hitchhiking on Russian rockets, which I love," Stricklan said. "I love the fact that women are leading the charge," Stricklan said.
Most major aerospace firms now have a woman in their C-suite — Leanne Caret is the CEO of Boeing Defense, Space and Security; and Marilyn Hewson ran Lockheed Martin for seven years until June 2020.
"Elon gets a lot of credit for what SpaceX is doing but [its CEO] Gwynne Shotwell is terrific. When we got our ticket back as a U.S. entity to go into space on the first privatized ride, she helped Elon get there," Stricklan said.
In 2019, 75% of all the major science divisions in NASA were run by women, the organization said. This includes Sandra Cauffman, a Costa Rican-born engineer who was the first woman to be appointed to the NASA Inventions and Contributions Board in 1994.
Helms now serves as the vice president of Texas-based Astra Femina, a nonprofit dedicated to encouraging young women to pursue careers in space. Astra Femina was founded by Sandra Magnus, a former Department of Defense chief engineer and one of the few astronauts to fly on the final Space Shuttle mission in 2011.
"Some of them have to just see it to be it," Stricklan said about young women interested in the field.
Helms won't be satisfied until there's finally a woman who sets foot on the moon.
"The astronaut office was 25% female when I showed up," Helms said. "What I'm looking for are the days when it's 50/50. There's people that say, why go back to the moon if we've already been there, and my answer is well, only 50% of you have been there. When you talk about human exploration, you're talking about humans in general."
The anniversary has her feeling nostalgic.
"I'm feeling kind of sad that the spacecraft I flew on that day isn't around anymore," Helms said. " I usually don't think about the anniversary that much, but since it's the 20 year anniversary and it sets us on International Women's Day in particular, it seems especially poignant."
An Air Force veteran who commanded hundreds of experimental missions and operated spacecraft will take the helm of Slingshot Aerospace.

The El Segundo-based company announced that co-founder Melanie Stricklan will take over as its new chief executive officer, effective Thursday, as the company shifts its focus to its space products, Slingshot Orbital and Slingshot Orbital Laboratory.
Her first task as chief executive will be to lay out the company's shorter term plans and to guide the transition of engineering resources to the space portfolio. This year, Slingshot will focus on Slingshot Orbital, its space domain awareness and data tool, and Slingshot Orbital Laboratory, a space simulation training tool built for the U.S. Space Force that utilizes the same information.

"There are many, many avenues for both of those to take, as more and more players come into the ecosystem," said Stricklan.
As companies like SpaceX and Blue Origin take to space, Slingshot Orbital tracks and predicts the movements of not only their rockets, but everything beyond our atmosphere.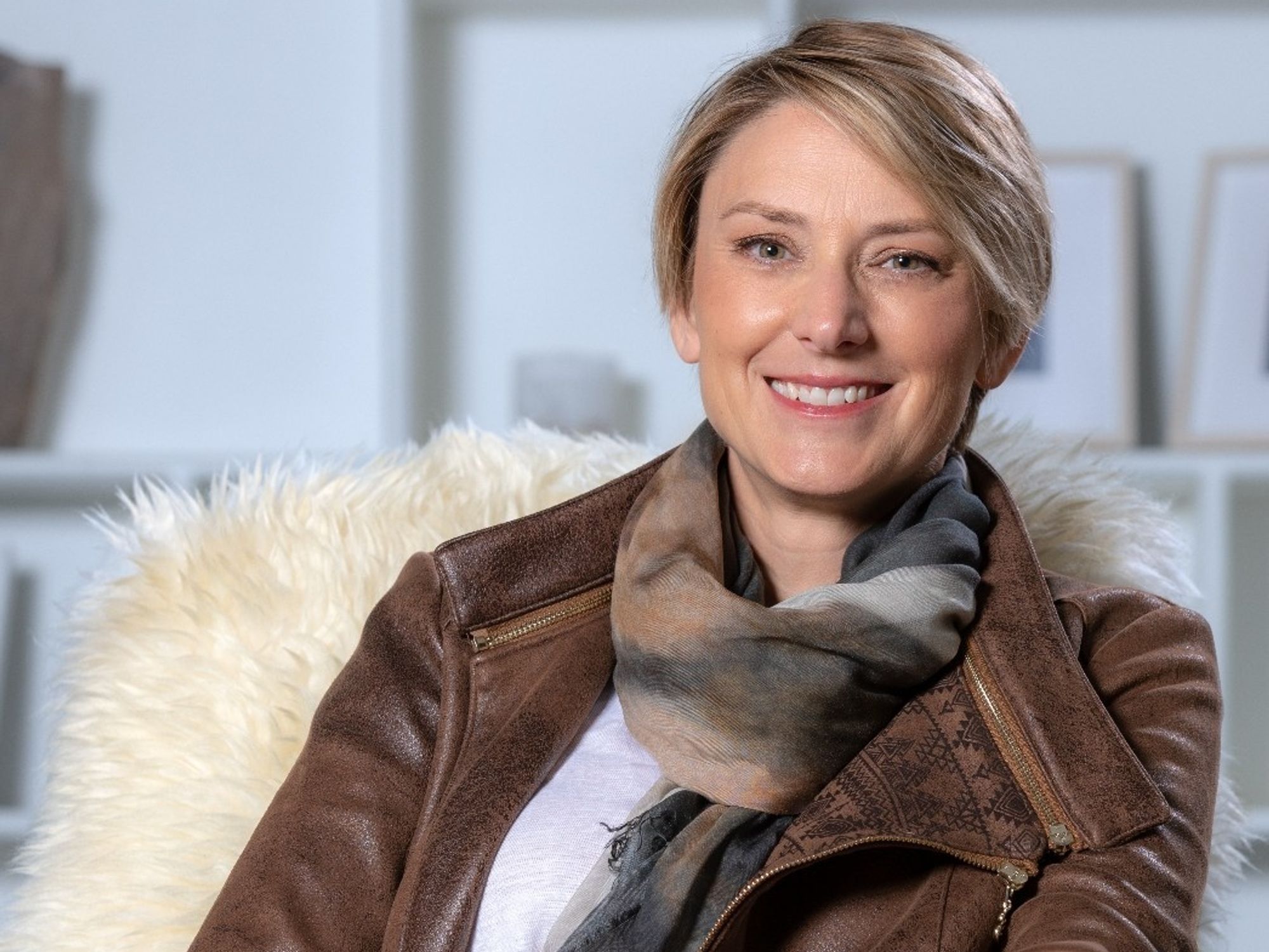 Melanie Stricklan, co-founder and now CEO of Slingshot Aerospace
Slingshot's other products, Slingshot Earth and Slingshot Edge will no longer be central priorities for the company, the company said, as their data input and analysis is focused primarily on Earth.

Stricklan is a rarity in the male-dominated aerospace field.
"I'm super excited to see more and more females coming into leadership positions within the aerospace ecosystem," she said, adding there are even fewer women in the space industry. "If folks like myself and Mandy Vaughn over at Virgin Orbit can continue to influence both the industry and the people coming to work for companies, we'll see more and more females in the space leadership realm."
Stricklan served in the U.S. Air Force for 21 years, where she helped develop next generation capabilities for space domain awareness and space control. She commanded over 200 experimental missions and operated spacecraft.
Stricklan co-founded Slingshot in 2017 with U.S. Air Force colleague Thomas Ashman and entrepreneur David Godwin. She and Ashman were keenly interested in the data gathered by satellites, airplanes and drones, and wanted to develop technology that would analyze and use it, reinterpreting it to make it easier to understand.
They brought on David Godwin, an entrepreneur, technologist and big data architect, as CEO. After participating in Techstars L.A.'s accelerator program and announcing the close of a $8 million Series A round last year, Slingshot has raised $17.1 million to date with Godwin's help. He will now serve as chairman of the board, primarily focusing on fundraising, investor relations, strategic partnerships and legal issues.
From Your Site Articles
Related Articles Around the Web