slingshot aerospace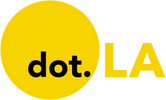 Get in the KNOW
on LA Startups & Tech
X
slingshot aerospace
Image courtesy of Slingshot Aerospace
Fresh off securing a
$25 million funding round earlier this month
, Slingshot Aerospace has inked a new $25.2 million contract with the U.S. Space Force that will see America's newest military branch use two of the El Segundo-based startup's flagship products—a space simulator called Digital Space Twin and a virtual training platform known as Slingshot Laboratory.
The 39-month Space Force contract marks the first time that Slingshot's Digital Space Twin product will be used by a government customer, according to the company. The technology melds "space weather data" and the live mapping of orbital objects with physics-based simulations to project how missions might play out in space. Slingshot is pitching it as a safer, cost-saving way for the government to simulate various missions before going ahead with their launch.

One example of how the Space Force could use the Digital Space Twin is in scenario planning, also known by the more dramatic moniker of "wargaming." The process entails using simulations to visualize potential security threats and predict enemy behavior that could occur in orbit, as well as the military response to it.
Another Digital Space Twin capability lets the Space Force map out virtual scenarios whereby a satellite is approached by an unknown object and run tests on how it would respond. Slingshot said the product can also be used to model the deployment of new satellite constellations, which would help the government more safely launch satellites that can cost up to $1 billion to build.
Slingshot co-founder and CEO Melanie Stricklan told dot.LA that the Digital Space Twin product can also be used by private companies, albeit a slightly different version than the specialized systems it's developing for the government.
"Space moves really fast, and there's a lot going on up there," she said. "But if you could take a moment in time and do some 'what if' analysis, then you could actually get into a predictive state that would inform decisions even before launch—whether that's for training tactics and procedures, or developing a new capability. And that's what the Space Force locked onto."
In addition to the Digital Space Twin, the Space Force will also use the Slingshot Laboratory to develop space simulation training programs for various Space Force education organizations.
The Space Force's Space Systems Command division contributed funding for the Slingshot contract alongside
SPACEWERX
, the Los Angeles-based venture investing arm of the Space Force that was created in collaboration with the Air Force Research Laboratory (AFWERX).
From Your Site Articles
Related Articles Around the Web
Image courtesy of Slingshot Aerospace
Sign up for dot.LA's daily newsletter for the latest news on Southern California's tech, startup and venture capital scene.
Space data and analytics startup Slingshot Aerospace has expanded its Series A round by adding $25 million in new funding to help grow its team and continue work on its flagship product, a collision avoidance system for space vehicles called Slingshot Beacon.
El Segundo-based Slingshot described the funding as a Series A-1 round that adds to its initial $9.6 million Series A raised in October 2020. The new round was oversubscribed, it said.

"As we started raising that [initial] Series A, we decided to change our strategy and raise a smaller inside-only round with our existing investors, knowing full well that we would do another [Series A-1] round," Slingshot co-founder and CEO Melanie Stricklan told dot.LA.
The Series A-1 was co-led by venture capitalist Tim Draper's Draper Associates and ATX Venture Partners. New investors Edison Partners, Lockheed Martin Ventures, Valor Equity Partners and Embedded Ventures also joined the round, as did existing investors like Okapi Venture Capital and Revolution's Rise of the Rest Fund. The funding takes Slingshot Aerospace's total raised to $42 million since its 2017 launch.
The company hopes its flagship Slingshot Beacon system can be used worldwide to help commercial, civil and government users better communicate to avoid space collisions between satellites and other assets. Stricklan, a former U.S. Air Force officer, said the platform is similar to projects launched by the Space Force's 18th Space Control Squadron, which uses data from the U.S. Space Surveillance Network to track objects in Earth's orbit.
But with an estimated 115,000 satellites planned to be launched into space by 2030, Stricklan said the Space Force—which Slingshot Aerospace counts as a client—will be unable to keep track of them all, and that's where Slingshot Beacon comes in.
"We applaud the 18th Space Control Squadron, but this is not their primary mission and their systems are not scalable to the sheer exponential growth of hardware in orbit right now," Stricklan said. "We've got to give our commercial owner-operators, civil owner-operators and defense owner-operators around the world the ability to harness this information and communicate across borders."
The 65-person startup plans to use the funding to hire an additional 40 employees across its engineering, sales and marketing departments over the next year.
From Your Site Articles
Related Articles Around the Web
Slingshot Aerospace clinched a $1.2 million contract with the U.S. Space Force to create a visualization tool intended to identify enemy missiles and improve data collection in space.
Working with Culver City-based Zoic Labs, the four-year-old company will build an infrared surveillance system that it hopes will eventually be used by Air Force operators to track and handle missile warnings and battlespace awareness reports.
Zoic Labs is the sister company of Zoic Studios, which created the visual effects for "Avengers: Age of Ultron." It will draw upon that inspiration to convert satellite sensor data to video.
Melanie Stricklan, co-founder and CEO of Slingshot Aerospace, said the missile warning mission is key to maintaining top defense and intelligence domains in the United States.
"Our innovative solution will help improve the operator experience and optimize mission efficiencies, while positioning Slingshot Aerospace to be a potential leader in next generation OPIR situational awareness," Stricklan said in a release announcing the deal.
Last week, the U.S. Space Force announced it would establish a tech and acquisition arm at Los Angeles Air Force Base's Space and Missile Systems Center in El Segundo. The move was widely hailed by Southern California's aerospace community as further evidence that the region had become an important hub.
From Your Site Articles
Related Articles Around the Web