santa monica
Counter Brands is getting a billion-dollar makeover, and joining the unicorn club.

The parent company of Beautycounter, which makes eco-friendly skin-care products and cosmetics, is being acquired by the massive private equity firm, The Carlyle Group, executives at the companies announced Tuesday.
Equity funding for the deal came from Carlyle Partners VII, an $18.5 billion fund that focuses on U.S. consumer, media and retail companies – part of the $246 billion overall fortune Carlyle manages.
Beautycounter was founded by Gregg Renfrew in 2011 and last year raised at a $400 million valuation in 2018, according to Pitchbook data.
Renfrew told dot.LA co-founder Spencer Rascoff in an interview recorded in December that she started the company after seeing young friends around her be diagnosed with cancer or suffer from infertility.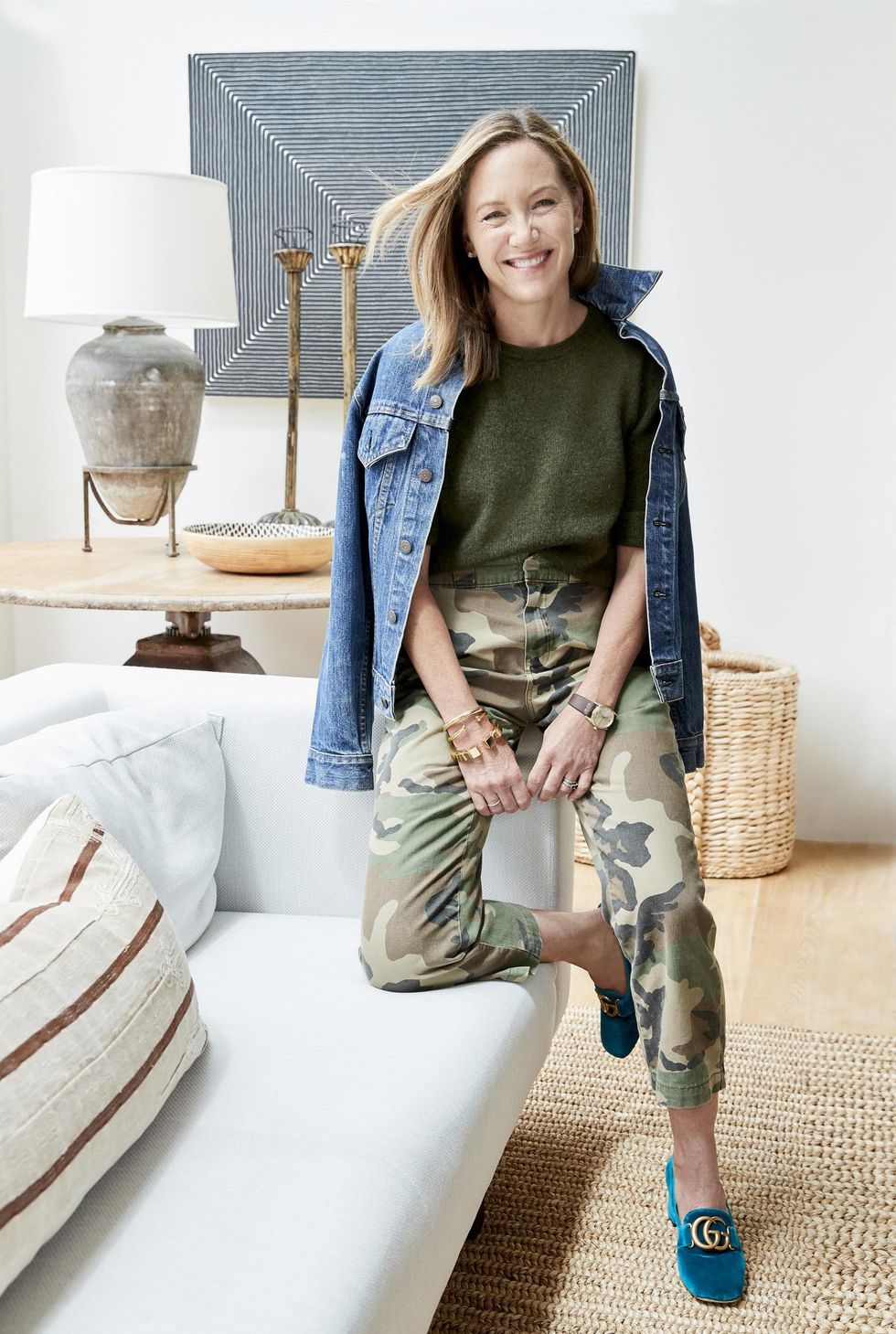 Beautycounter founder Gregg Renfrew
"I started to wonder what was going on, why were things going so wrong for the Earth and why were things going terribly wrong for human health?" Renfrew said. "The one thing that I over time became aware of is that we were all being exposed to toxic chemicals and that there is a direct link between environmental health and physical health and our exposure to toxic chemicals."

Renfrew became "obsessed" with trying to remove all chemicals from her home, but she had trouble finding cosmetics that were both free of toxins and effective.
"I thought, why am I asked to compromise my health in the name of beauty?" she wondered. "And I thought I could start a brand that actually stands for health and performance simultaneously."
Renfrew grew up in New York City and still has an affinity for the city, but she says she is happy to have started Beautycounter in Santa Monica.
"When you think about clean living – whether that's focusing on the environment, sustainability, healthy food, healthy skincare or cosmetics – you see so much happening in Los Angeles," she said. "We are so well ahead of the curve on so many things that are happening."
From Your Site Articles
Related Articles Around the Web
On this week's L.A. Venture podcast, we meet Phil Sanderson — one of the founders and managing director of the venture capital firm Griffin Gaming Partners. Griffin is a $250 million fund investing in the global expansion of gaming, and is based in Santa Monica.
Sanderson has been investing in some of the most innovative gaming entrepreneurs for the last 23 years — including Discord, Thriller, Pandora and Phoenix Labs. Griffin invests in early and late stage, infrastructure and content companies in the gaming industry worldwide.
At Griffin, Sanderson is partnered with Peter Levin, who led digital initiatives at Lionsgate. The two are exploring the relationship between Hollywood and the gaming industry, especially with the recent boom of digital collectibles in the form of NFTs.
Sanderson says gaming is "at the forefront of a lot of innovation." He likes to deal in extremes, and structures his life around the principles of setting goals, having a great team, and being flexible and adaptable and having fun.
In this episode, hear how Sanderson views the future of gaming, why he thinks the gaming industry is in its golden age, what it's like working with top innovators, why he disagrees with the idea gaming is hit-driven, and how he manages to run 240-mile ultramarathons in his free time.
"I think it's becoming what I call 'the new enterprise software'. There's just so many exits."
Phil Sanderson is one of the founders and the managing director of Griffin Gaming Partners.

From Your Site Articles
Related Articles Around the Web
Santa Monica's Clocktower Technology Ventures is going south.

The venture arm of the global macro investment firm, Clocktower Group, announced Wednesday it is raising a $25 million fund focusing on financial services innovation – or Fintech – in Latin America.
Having backed more than 90 firms since 2015 across North America and Europe, the firm became interested in Latin America a year ago when it invested in Kushki, an online payments startup based in Ecuador, according to Clocktower partner Ben Savage.
"We realized just how good we believed the opportunity in Latin America to be, and we thought it made sense to pursue a purpose-built financial innovation strategy in the region," Savage told dot.LA.
The more he looked at the region, the more Savage became convinced consumers there were being woefully underserved by the small number of stodgy banks.
"We think this presents an attractive opportunity for industry disruption," Savage said. "From an entrepreneurial standpoint, there are two ways to approach it: You might address the blank space where incumbents are not and build financial services there, building financial products and leveraging tech to build faster and cheaper. Or you might compete directly with incumbents who have benefited from a lack of competition for many years."
Savage and his partners were also attracted to Latin America because of the high quality of entrepreneurial talent, many of whom have worked for major American tech companies that employ engineering and operations employees in the region.
"In some cases we see entrepreneurs who have been successful in the U.S., return home to Latin America to build a new company," Savage said. "We think over time a large cohort of the next wave of technology companies will be folks who spun out of great businesses."
Clocktower does not plan to open an office in Latin America and its team will still be based in Santa Monica.
"We do anticipate our team will spend time in the region once it's safe to do so," Savage said.
Investors in the new fund include Hirtle Callaghan – an outsourced investment office for families and institutions that manages upwards of $18 billion – along with hedge fund CIOs such as Alan Howard, Philippe Jabre, Glen Kacher and John Burbank's Passport Foundation.
From Your Site Articles
Related Articles Around the Web