quibi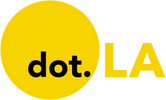 Get in the KNOW
on LA Startups & Tech
X
quibi
Courtesy of the Upfront Summit
Sign up for dot.LA's daily newsletter for the latest news on Southern California's tech, startup and venture capital scene.
Jeffrey Katzenberg didn't mince words when addressing the elephant in the room during his appearance at the Upfront Summit on Wednesday—saying he learned valuable lessons from the rapid demise of his short-form TV app Quibi.
"I'm humbled by [Quibi's] failure; I'm glad we got out when we did and we were able to return money to investors," Katzenberg said onstage at the venture capital conference in Downtown Los Angeles. He argued that while Quibi's content was solid, the startup "didn't have product-market fit"—alluding to its April 2020 launch amid the early days of the coronavirus pandemic.
The app's thesis was to give Hollywood stars like Liam Hemsworth, Idris Elba and Queen Latifah a platform to produce content segmented into 10-minute episodes and made specifically to be viewed on mobile phones. But the pandemic, which kept people confined to their homes, destroyed Quibi's market for on-the-go content to be consumed during viewers' commutes. Some six months after launching with $1.75 billion in funding to its name, Quibi folded; Katzenberg returned roughly $600 million to investors and sold the app's library to Roku.
"The content that was made, I have to say, actually delivered on the promise of that in an incredible way, and it's worked brilliantly for Roku," Katzenberg said. "We didn't have product-market fit… I'm not looking for an excuse. I got my shot, people backed us, gave us an incredible amount of enthusiasm, support, access, money—everything we wanted and needed to get a shot at this, and it didn't work. And we moved very quickly to shut it down when it didn't work."
With Quibi in the rearview, Katzenberg has turned his focus to WndrCo, his Beverly Hills-based venture capital firm that is mostly investing in non-media ventures. The former Disney chariman and DreamWorks co-founder noted that he's particularly optimistic on NFTs; WndrCo has invested in at least six NFT-related companies since last year, according to PitchBook data, including crypto exchange Gemini, sports NFT exchange SportsIcon and OnChain Studios, which sells digital collectible toys as NFTs.
Katzenberg also shouted out WndrCo's investments in OpenSea, one of the most popular NFT marketplaces, and Dapper Labs, the company behind NFT platform NBA Top Shot as well as Dapper Collective, the virtual influencer startup formerly known as Brud. WndrCo founding partner Sujay Jaswa, who joined Katzenberg onstage, said the VC firm's investment approach is centered around the founders it chooses to back.
"Ninety-nine percent of the time, almost nothing we've invested in at the beginning is what it became—but the person [leading the venture] is who drove the outcome," Jaswa said. "That's really what we bet on with almost all of these earlier stage things, and that's what worked for us in NFT's."
For a long time, Garrett Rothstein couldn't shake the idea that people waste so much time figuring out what show or movie is available on which platform.

Even as he was working at Quibi, the splashy-but-ill-fated mobile streaming app, the thought gnawed at him. But the 32-year-old kept that thought—and the underlying ambition to create a service that simplifies the binge-watch process—at bay, content to stay focused on his day job in ad sales at Quibi.
But then, in October 2020, Quibi suddenly went bust, and Rothstein found himself with all the time in the world.
"Having that unemployment kind of forced upon me, I don't like using the word 'fate' but it felt like it was presented in front of me," he said. "It was an opportunity that I should take advantage of."
Garrett Rothstein, co-founder of Queue.
Now, a year later, that opportunity is finally seeing the light of day. Last week, Rothstein and Spencer Rascoff (who also co-founded dot.LA) debuted Queue, the new social watch list app that wants to cut down on time wasted searching for a show to binge.
The Los Angeles-based startup allows users to look up any movie or show, see where it's streaming, and start watching.
"The streaming world has become so fragmented, with so many different streaming services constantly popping up," Rothstein said. "And so in Queue, we want to replace that messy Notes app in your phone that most people tend to keep track of what it is that they want to watch."
According to Leichtman Research Group, Inc, 78% of the U.S. population uses one or more of the top streaming services - Netflix, AmazonPrime, and Hulu. Even though on Netflix alone, there are 5,800 content titles, 39% of people still have a difficult time trying to decide what to watch next.
Rothstein spent most of his professional career working in consumer startups. He had some notable stints at Snap and Bird before going to work in ad sales at Quibi, a streaming service that shut down in October 2020, just six months after launching.

While there are other platforms like Letterboxd and Cinetrak trying to solve the "what to watch" problem, Queue is leaning on real recommendations from real friends. "We believe that the people that know you the best are given the right to provide the best recommendation and those are your real friends from real life, and that's who we want to connect you with," Rothstein said.
Queue has a variety of features that increase user engagement in the app. Aside from the watch list, Queue has also gamified the experience by including badges where users can unlock them by watching different genres. Like other platforms, Queue has a social feed that shows a reverse chronological list of what your friends are watching and queuing.
In the user's queue, the tab is divided into three categories: "all titles," "out now," and "coming soon."
Each user also has an IQ score visible on their profile which continues to grow the more shows and movies you watch. Similar to Netflix, Queue's discover page is updated daily and shows each user the top 10 trending titles of all the major platforms including what's in theaters.
With over 40 streaming services, on demand channels, and movie theater availability on the app, content at the user's disposal. On average, people take up to 9.4 minutes to decide what to watch next according to Nielsen, an information and technology services provider.
"Instead of having the consumer bounce around from Netflix then to Hulu then Prime to see what's hot on each of those platforms," Rothstein said. "You can see everything in one very clean view on Queue."
Once you mark things as watched, Queue will automatically populate your social feed and allow the user to see what their friends and family are watching.
"We know that most people turn to their friends when they're looking for recommendations on what it is that they want to watch next," Rothstein said.
Even though the app is free, Queue collects affiliate marketing fees. If users subscribe to streaming platforms due to titles they have seen on the app, Queue will also receive an affiliate commission from that purchase.
While monetization is key to a successful company, Rothstein said, "Right now we're really heads down on growing our user base, working on retention and making sure we're shipping a world class product."
Queue is only available for iPhone users, but will be available in the Google Play store in 2022. Currently, the app only displays U.S. titles as the startup is focused on the U.S. market, but Rothstein said they are looking at having International availability in the future.
Correction: An earlier version of this post misspelled Garrett Rothstein's first name.
Image courtesy of Quibi
A slew of Quibi shows has found new life in Roku.
Roku will acquire the library of the short-lived Hollywood company founded by Jeffrey Katzenberg and has said it will stream its content with ads for free on its Roku Channel. Terms of the deal were not disclosed, although it has been widely reported that the final number came in below $100 million – a far cry from the $1.75 billion that Quibi raised.
"The most creative and imaginative minds in Hollywood created groundbreaking content for Quibi that exceeded our expectations," Katzenberg said in a statement. "We are thrilled that these stories, from the surreal to the sublime, have found a new home on The Roku Channel."
The deal will encompass virtually all of Quibi's library, minus some of their daily news clips, according to Roku spokesperson Dallas Lawrence.
Although Quibi was widely lampooned even well before its spectacular flameout culminated in its dissolution only seven months after launch, it did have some critically acclaimed shows. The police parody revival of "Reno 911" and human-hunt thriller "Most Dangerous Game" were both nominated for best short form comedy or drama series. Jasmine Cephas Jones and Laurence Fishburne each won Emmys for their performances in #FreeRayshawn. That show was produced by Antoine Fuqua, one of several high-profile names attached to Quibi shows.
Roku's primary function has largely been as a hardware provider for streaming apps like Netflix. But this acquisition of over 75 shows and documentaries that it owns exclusively could reposition the company as a more powerful player.

Roku is the most popular streaming-media player in the U.S. by hours streamed, ahead of competitors such as Apple TV and Amazon Fire TV. The platform reaches homes with over 120 million people, said Lawrence. In November, the company reported 46 million active users and gross profit of $215 million, up 81% year over year.

Shares of Roku were up more than 5% in morning trading.
From Your Site Articles
Related Articles Around the Web