'They Gave Up Pretty Quickly': Learning from Quibi's Quick Collapse
Sam Blake
Sam primarily covers entertainment and media for dot.LA. Previously he was Marjorie Deane Fellow at The Economist, where he wrote for the business and finance sections of the print edition. He has also worked at the XPRIZE Foundation, U.S. Government Accountability Office, KCRW, and MLB Advanced Media (now Disney Streaming Services). He holds an MBA from UCLA Anderson, an MPP from UCLA Luskin and a BA in History from University of Michigan. Email him at samblake@dot.LA and find him on Twitter @hisamblake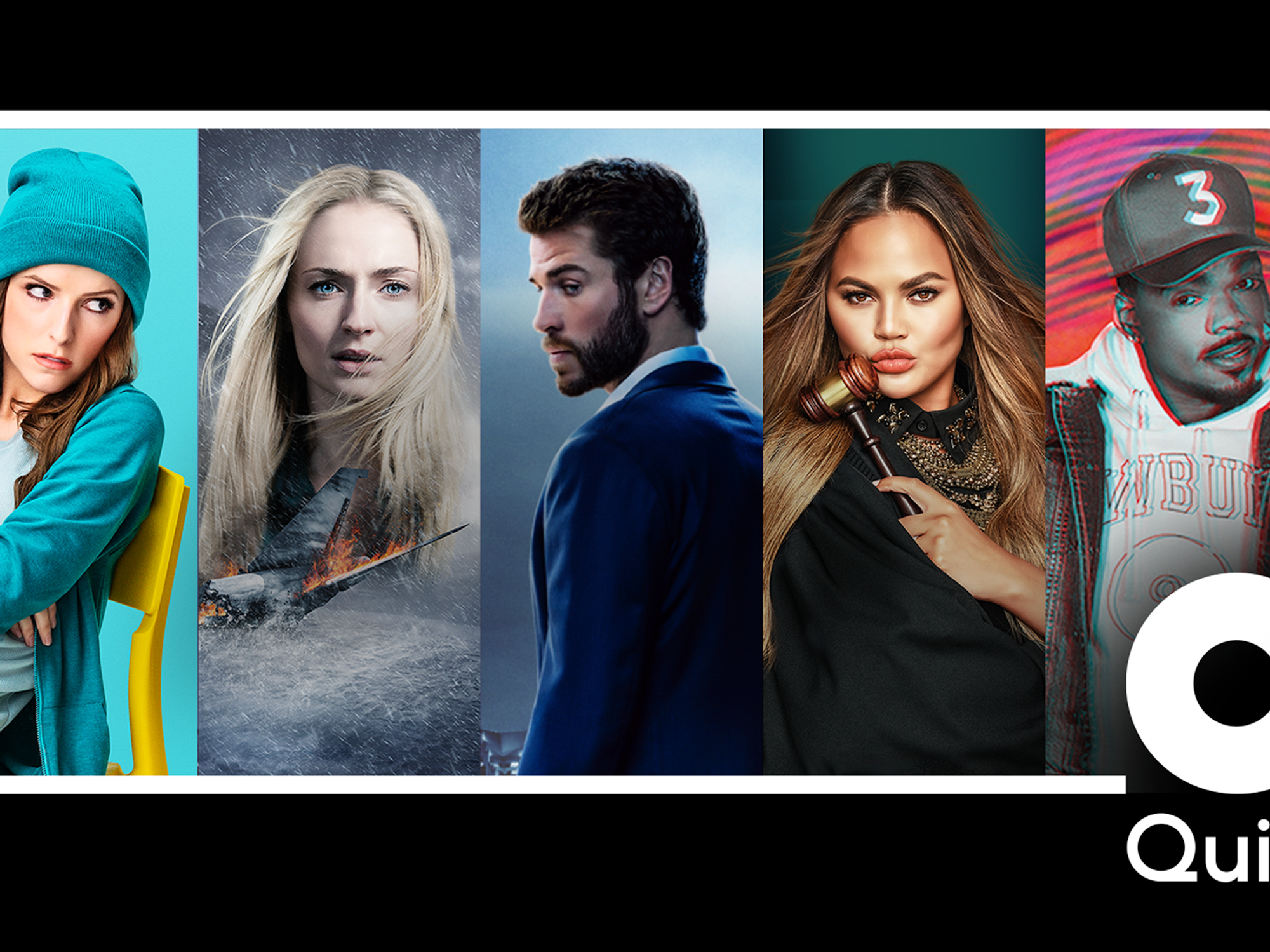 Image courtesy of Quibi
When Meg Whitman spoke to dot.LA in April, the Quibi CEO struck a tone of cool patience. "I'm very focused on 'where are we after a year?'," she said. Ultimately, Whitman never got that perspective. Quibi shut down less than seven months after its launch.
The high-flying, $1.75 billion mobile streaming service attracted investors from Hollywood studios to Goldman Sachs and is now grappling with how to return whatever capital it has left. Meanwhile, investors and those inside the company are asking how it all happened.
---
"I think they gave up pretty quickly," said Anis Uzzaman, general partner and CEO of Pegasus Tech Ventures, which invested $35 million into Quibi. "And if it was this quick, they should have left more money on the table."
Analysts began picking apart the Hollywood-based mega startup long before its problems became apparent, as the company's self-assured messaging and enormous fundraising seemed to invite criticism.
Those criticisms included the company's miscalculation of its target demographic's preferences, its lack of social media functionality and interactivity, and that it misaligned incentives with its A-list content creators, who had little reason to provide the unproven app their best work. Then there was the pandemic, which – as founder and president Jeffrey Katzenberg emphasized – limited the on-the-go moments in consumers' lives that Quibi was targeting.
We'll never know what Quibi could have been if not for the coronavirus. Through conversations with a former Quibi employee, a Quibi investor and an entertainment analyst, however, we've picked up some insights on what it could mean for entertainment startups, venture capital and the future of mobile content.
Generational Disconnect
An ex-Quibi marketing employee, who spoke to dot.LA on condition of anonymity due to a non-disparagement agreement he signed, shed some light on how Quibi's issues looked from the inside.
One problem he saw was the disconnect between Quibi's leadership and its target demographic, which the company stated was broadly 18-44 year-olds, and more specifically 25-35 year-old millennials.
Although Katzenberg had an undeniably strong entertainment background, and Whitman brought leadership experience from atop the tech world, both were generations removed from their targeted audience.
"Especially from an age perspective, not understanding our target demographic's consumption habits and use of social media was absolutely something that hurt Quibi," the ex-employee said. "If we had leaders that were more in tune with general social media trends, habits, usage, they'd probably have a different perspective to the importance of having a platform that has a social media aspect to it."
Lack of Startup Savvy
Pegasus Tech Ventures' Uzzaman told dot.LA that, in retrospect, it would have been helpful if both founders had had startup experience. Katzenberg had some, he noted, but Whitman came from the corporate world. Uzzaman had hoped their experiences would be complementary, but he now thinks Whitman's lack of startup experience harmed the company.
"When you're a startup founder, you need to be very patient and try different things. I would have expected more of that in this case," Uzzaman told dot.LA, noting that startup problems are different from those faced by a big-company CEO.
The ex-employee said inexperience among some of Quibi's leaders limited the company's flexibility and productivity.
"There's only so far being a great business person can take you in an industry where you need expertise in both entertainment and technology and having experience of running a fast-paced startup; it's completely different from running a company like eBay or HP," he said.
"A lot of times we'd need to reframe ideas and analyses in a way that someone [less experienced] would be able to understand as opposed to someone else well-versed in the concepts, who would have been more productive in working through some of these questions or issues."
One such issue: Quibi's Super Bowl ad and Oscar's campaign had little impact in raising brand awareness and familiarity with its product. The former marketing employee said the company was slow, even reluctant, to respond to those failures.
"There was an opportunity to take some of those learnings and change our messaging or strategy and we didn't. There was already a big investment made in putting together these ads and the thinking was, 'we spent all this money on these high-production ads, so we're going to use them'," he said, adding that as Quibi's launch approached, the decision to shift the marketing strategy away from focusing on the brand and toward the content "was made too late."
"General awareness was our number one metric," he said, noting that although the marketing team didn't reach its goal of 40-60% awareness among its target audience, the number wasn't terribly weak. But, "we had a steep dropoff between awareness and familiarity," he noted.
"Through the interview process, even I didn't fully understand what Quibi was, so I knew it would be an uphill battle," he said. "Familiarity was very low – below 10%," he added.
Management's slow response struck him as part of a larger pattern of poor decision-making.
"Egos were at play, with big, well-known people involved who've been fairly successful – it gets you into thinking that 'everything I'm gonna do or start or work on is gonna be great'," he said. "There's a lot to be learned from what Quibi did well and didn't do well."
UGC vs Premium Content
For Laura Martin, a media analyst and managing director of investment banking and asset management firm Needham & Company, one big lesson is about the future of mobile content businesses.
"I think Snap is basically a successful Quibi," she said.
That is, companies that develop a user base through low-cost, user-generated content (UGC) give themselves a better and safer pathway to expanding into offering premium, paid content on mobile. Quibi tried to do the reverse, attempting to build a user base on top of its unproven premium content offering.
"Those (UGC) models are proving to be more resilient," Martin said, pointing to Instagram and TikTok in addition to Snap. "And I'm not sure the lesson is any different if Quibi had launched a year earlier."
Her takeaway: successful mobile content apps will have UGC as their basis of competition, not premium content.
What Happens Now?
Uzzaman said he expects Quibi to refund investors in two installments. The first will be a percentage of the company's remaining cash. If it is $350 million, as has been reported, that would suggest to Uzzaman that investors will be refunded 20% of what they invested – the same percentage that remains of the $1.75 billion Quibi raised.
The second installment should come once Quibi has sold its remaining assets: namely its content library, IP and technology. Uzzaman said the best-case scenario for the sale of content would likely be another $350 million, meaning that at best investors would earn a 60% haircut.
Looking forward, Uzzaman said Pegasus will be more cautious in evaluating investments. He believes the pandemic kept Quibi from being able to execute its business plan, so he will give greater weight to worst-case scenario analyses in the future. And he will place a higher priority on having founders who have run a startup in the past.
Uzzaman noted that the way Quibi grew — fundraising nearly two billion dollars before validating its concept in the market — is a relative rarity in the startup world. Its failure, he said, serves as a lesson that venture capital "should go back to the lean startup model, where you start small and grow gradually as you see market traction."
"It's the safest way to make sure that even if you have a failure" — which, he noted, is part and parcel of startups and VC — "it's not as big as this one."
---
Sam Blake primarily covers media and entertainment for dot.LA. Find him on Twitter @hisamblake and email him at samblake@dot.LA

Sam Blake
Sam primarily covers entertainment and media for dot.LA. Previously he was Marjorie Deane Fellow at The Economist, where he wrote for the business and finance sections of the print edition. He has also worked at the XPRIZE Foundation, U.S. Government Accountability Office, KCRW, and MLB Advanced Media (now Disney Streaming Services). He holds an MBA from UCLA Anderson, an MPP from UCLA Luskin and a BA in History from University of Michigan. Email him at samblake@dot.LA and find him on Twitter @hisamblake
https://twitter.com/hisamblake
samblake@dot.la