Quibi's Shows Gain New Life as Roku Acquires its Library
Jan 08 2021
A slew of Quibi shows has found new life in Roku.
Roku will acquire the library of the short-lived Hollywood company founded by Jeffrey Katzenberg and has said it will stream its content with ads for free on its Roku Channel. Terms of the deal were not disclosed, although it has been widely reported that the final number came in below $100 million – a far cry from the $1.75 billion that Quibi raised.
---
"The most creative and imaginative minds in Hollywood created groundbreaking content for Quibi that exceeded our expectations," Katzenberg said in a statement. "We are thrilled that these stories, from the surreal to the sublime, have found a new home on The Roku Channel."
The deal will encompass virtually all of Quibi's library, minus some of their daily news clips, according to Roku spokesperson Dallas Lawrence.
Although Quibi was widely lampooned even well before its spectacular flameout culminated in its dissolution only seven months after launch, it did have some critically acclaimed shows. The police parody revival of "Reno 911" and human-hunt thriller "Most Dangerous Game" were both nominated for best short form comedy or drama series. Jasmine Cephas Jones and Laurence Fishburne each won Emmys for their performances in #FreeRayshawn. That show was produced by Antoine Fuqua, one of several high-profile names attached to Quibi shows.
Roku's primary function has largely been as a hardware provider for streaming apps like Netflix. But this acquisition of over 75 shows and documentaries that it owns exclusively could reposition the company as a more powerful player.

Roku is the most popular streaming-media player in the U.S. by hours streamed, ahead of competitors such as Apple TV and Amazon Fire TV. The platform reaches homes with over 120 million people, said Lawrence. In November, the company reported 46 million active users and gross profit of $215 million, up 81% year over year.

Shares of Roku were up more than 5% in morning trading.
From Your Site Articles
Related Articles Around the Web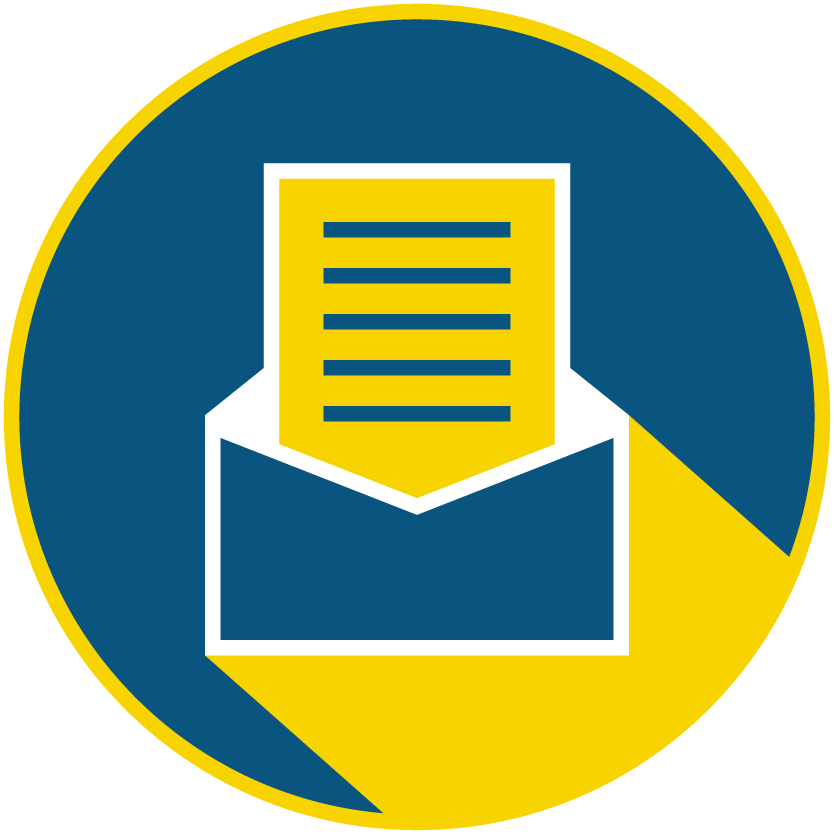 Subscribe to our newsletter to catch every headline.
Culver City-based Maestro, a platform used by pop star Billie Eilish and other entertainers to stream their performances, has landed $15 million in a Series B round.
It was backed by industry heavyweights from Sony Music Entertainment to Twitch's co-founder Kevin Lin, who are eying digital concerts and live streamed shopping as future revenue hot spots.
The interactive video platform lets creators like Eilish make money from ticket sales, subscriptions and even streamed ecommerce events. The company touts a long list of artist and industry partners, including Epic Games, Shopify, Microsoft, Adweek and Universal Music Group.
Tuesday's announcement comes after a year of steady growth for Maestro. The company said in a statement that revenue tripled in 2020. In the past six months, its team has grown five times over.
And since May, when the company launched its monetization features, creators on the platform have secured "millions of dollars."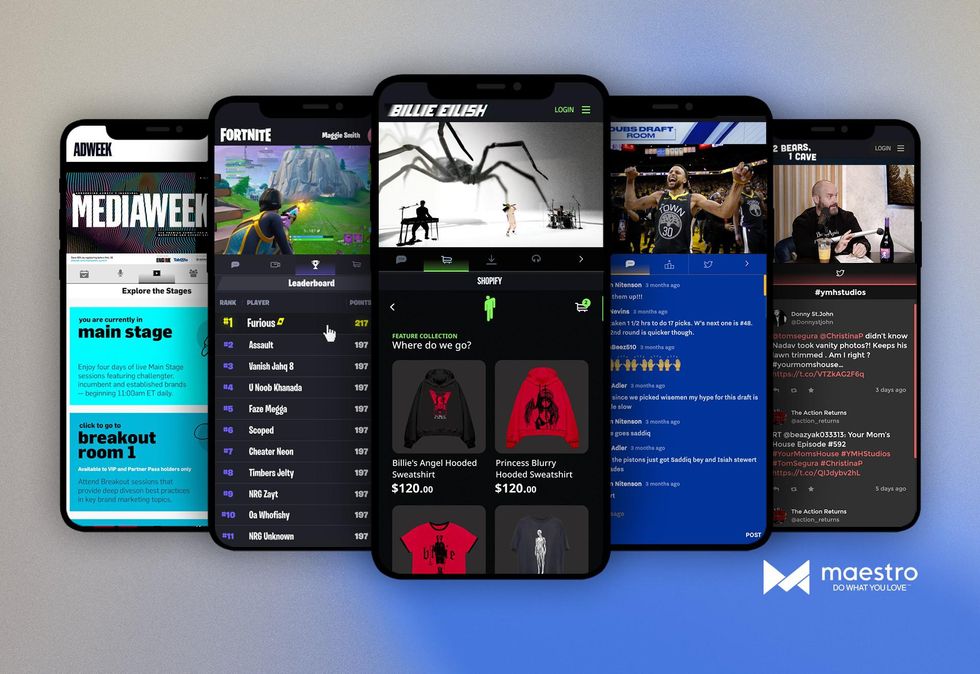 Maestro's interactive video platform lets creators make money from ticket sales, subscriptions and even streamed ecommerce events.
Especially during COVID-19, platforms like Maestro have opened up new streams of business for celebrities. Music streaming companies like Wave, Mandolin, Veeps and Looped Live have become more attractive to investors as creators find new ways to tour virtually. But it's unclear whether these sites will hold onto viewers post-pandemic.

"Maestro gives artists greater flexibility and control to build the most engaging and customized events for their fans, allowing creators at any stage of their career to put together a world class live stream event," Sony Music Entertainment's Dennis Krooker said in a press release.
"We serve the creator as a partner in their journey and the achievement of their dreams," founder and CEO Ari Evans added.
The Series B bumps Maestro's total funding to $22 million. NetEase, Acronym Venture Capital and Michael and Amy Morhaime, former executives at Blizzard, contributed to the round.
A list of existing investors — SeventySix Capital, The Strand Partners, Stadia Ventures, Hersh Interactive Group, and Transcend Fund, and early Zoom employees Richard Gatchalian and Aaron Lewis — also participated.
Related Articles Around the Web
Francesca Billington
Francesca Billington is dot.LA's editorial fellow. She's previously reported for KCRW, the Santa Monica Daily Press and local publications in New Jersey. Before joining dot.LA, she served as a communications fellow at an environmental science research center in Sri Lanka. She graduated from Princeton in 2019 with a degree in anthropology.
https://twitter.com/frosebillington
francesca@dot.la
NFTs (non-fungible tokens) are a novel form of ownership that could rejigger the financial landscape for creators. Even if the market for some of them proves frothy, this blockchain-based technology presents a unique way for artists to make money and engage their fans. With experimentation already underway, the gates are open for them to do what they do best: get creative.
The Opportunity
Several startup founders and musicians are looking to this incipient market not just as a means of selling digital collectibles, but as a unique way to offer fans exclusive, paid experiences.
"Any new avenue of potential profit is exciting in the music industry, considering the lack thereof from streaming and [the need to rely on] touring," said Brian Spencer, one half of the L.A.-based musical duo FINKEL.
There's nothing new about creators offering fans exclusive perks. What is new is that they can now be linked to an NFT that also functions as a "key" or "passport." Many artists are hoping this linkage can stoke demand for perks, thanks to the innate human attraction to ownership.
"There's a lot of psychological evidence that owning things matters a lot to people," said Valentin Haddad, a professor at UCLA Anderson School of Management who studies how and why people make financial decisions.
He pointed to the so-called "endowment effect," which, research has suggested, makes people value things more when they own them, simply because they own them. Since NFTs are a certificate of ownership, linking them to an experience – like a backstage pass, or a producer credit – should boost the value fans see in those experiences, Haddad said.
"I think the idea of tying some experiences, tying something more special, to the object [underlying the NFT] is going to increase," he said. "We're going to see lots of creativity."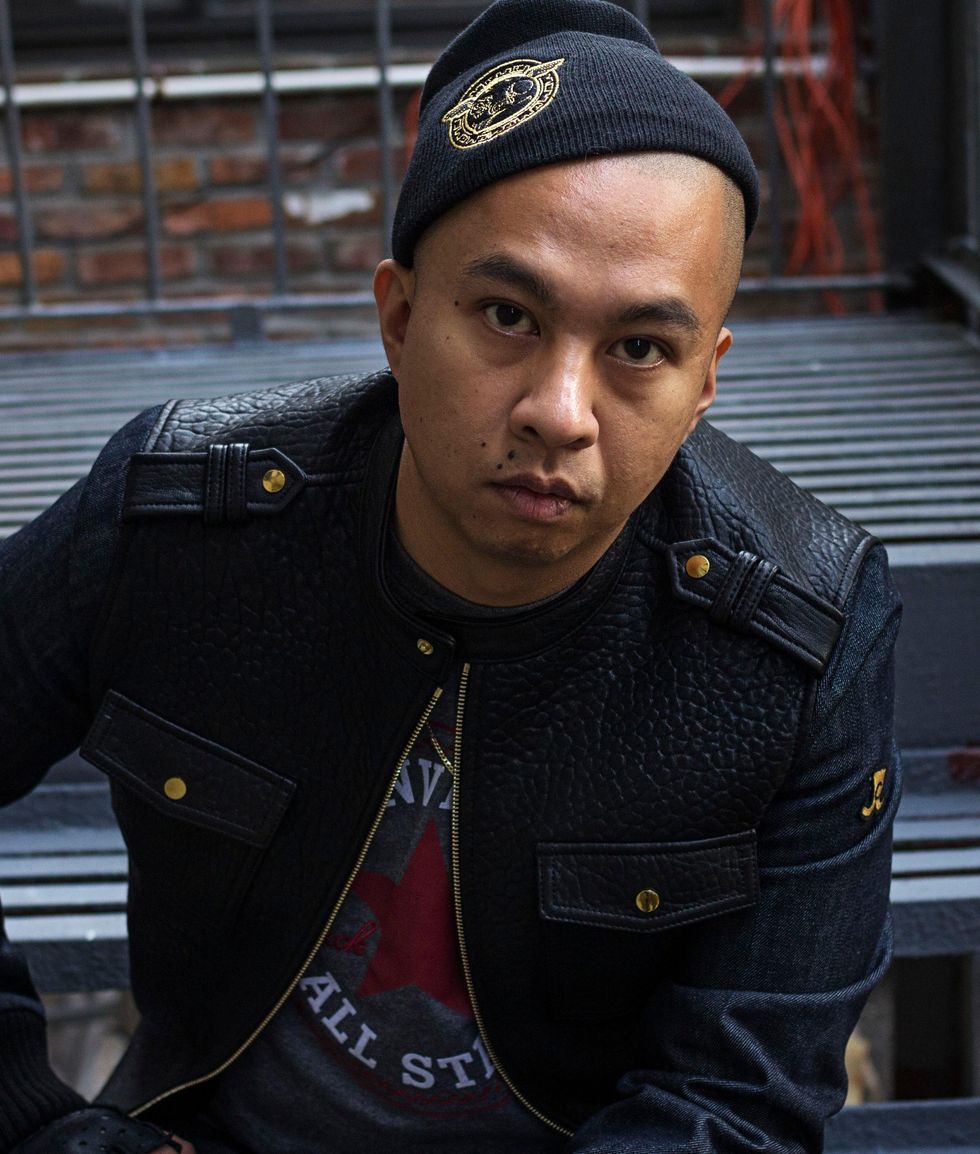 Illmind is auctioning 10 NFTs linked to audio files he created that owners can use royalty free.
Rikin Mantri's recently launched NFT-minting and -trading platform, Curio, has sold about $130,000 worth of tokens tied to graphic novel characters the company licensed, and it plans to expand soon into other IP, including music. Mantri sees the eye-popping prices capturing headlines as indicative of a bubble, but thinks NFTs have enduring potential.

"We think NFTs have a strong use case in building digital collectible collections and offering experiences around those collectibles," he said. "It's a completely new incremental revenue stream."
Kings of Leon, the Grammy-winning band, released their new album last month alongside a series of NFTs, six of which were high-end "golden ticket" versions that granted token owners lifetime front-row concert tickets. In February, 3LAU, a DJ, auctioned off a topshelf NFT that entitled one fan to creatively direct a new composition.
Rapper Post Malone is planning to sell an NFT linked to a private game of beer pong. Illmind, a Grammy-winning DJ, is auctioning 10 NFTs linked to audio files he created that owners can use royalty free. Electronic musician Aphex Twin recently turned an NFT into a digital scavenger hunt. And Logan Paul, a YouTuber, linked an NFT to the opportunity to watch him unbox rare Pokémon cards.
Other creators are taking a less experiential and more charitable approach to offering NFT products. Street-artist Shepard Fairey, best known for designing the Obama "Hope" poster, is working with East Hollywood-based Verisart to auction off a digital artwork as an NFT, and donating the proceeds to Amnesty International. Pussy Riot, a Russian feminist punk rock group led by activist Nadya Tolokonnikova, recently minted four NFTs tied to a video produced by young AR pioneer Asad Malik of La Cañada-based Jadu, some of the proceeds of which went to a shelter for domestic abuse survivors.
Meanwhile as the metaverse inches closer, the range of perks and experiences that can be tied to NFTs is growing. One sign of things to come is Decentraland, a virtual world with its own blockchain-enabled currency that has hosted digital parties that require NFT-ownership for entry.
Financial Stake
The same technology that enables these unlockable perks, whether digital or in-person, also allows artists to retain a financial stake in all future sales of the NFTs they issue. Stipulations like sending 10% of the price paid for an NFT to a specified bank account can be executed automatically: thus the term "smart contract."
Smart contracts are one element that distinguishes the Ethereum blockchain, on which most NFTs run, from the blockchain that underpins Bitcoin and many other cryptocurrencies.
They're also what could make NFTs helpful to smaller artists in particular. Since smart contracts can theoretically automate tasks like preventing fraud and scalping, they open up new opportunities.
"It's giving artists lots of access to ways to share experiences and share things that big artists could always do [but] small artists couldn't," Haddad said. "The benefits are likely to accrue to the top, but I think it will benefit everybody by creating a better way to exchange with your fans."
Artists' NFT Concerns
One downside to NFTs is the high volume of electricity they use, which can harm the environment. That's turning some artists away from them for now.
FINKEL is unlikely to pursue NFTs until the environmental concerns can be addressed, Spencer said.
One way of doing so could be a shift in how the blockchain works. Validating who owns what on a blockchain has largely relied so far on a method called "proof-of-work," which requires intensive computation that uses an immense amount of electricity. Some observers say an alternative method, called "proof-of-stake", would require less and could be less environmentally harmful. Although proof-of-stake has not been widely adopted, Ethereum has publicly stated it wants to transition to it, in part because of its environmental benefits.
Beyond environmental concerns, some artists bridle at NFT perks because of their inherent exclusivity and transactional nature.
Rebecca Arango, aka Oddnesse, thinks the tactic could perpetuate what she views as a deeper problem underlying the tenuous financial situation that many musicians find themselves in: fans have lost the human connection they once had with the artists behind the music they love.
"It's like the music just comes and goes and it'll always be there, and if one artist goes broke and gives up, there's always another one where that came from," she said.
But she concedes she may be fighting an uphill battle.
"I'm still going to advocate for the [intrinsic] value of the songwriting and the records," said Arango. "[But] if people are really into owning these digital tokens, I'll have to get with the program."
From Your Site Articles
Related Articles Around the Web
Sam Blake
Sam primarily covers entertainment and media for dot.LA. Previously he was Marjorie Deane Fellow at The Economist, where he wrote for the business and finance sections of the print edition. He has also worked at the XPRIZE Foundation, U.S. Government Accountability Office, KCRW, and MLB Advanced Media (now Disney Streaming Services). He holds an MBA from UCLA Anderson, an MPP from UCLA Luskin and a BA in History from University of Michigan. Email him at samblake@dot.LA and find him on Twitter @hisamblake