column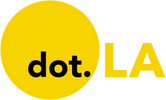 Get in the KNOW
on LA Startups & Tech
X
column
I've seen my fair share of funding rounds, both as a founder and investor. And at the risk of stating the obvious, it's clear most startups need funding to succeed.
Even the most brilliant businesses with amazing founder-idea fit will eventually hit a dead-end if they do not have (or run out of) money to support their venture. And the unfortunate reality is these dead-ends are much more common than successfully launching an IPO.
Luckily, there are paths in place for founders and new businesses to continue on their journey towards continued expansion and solvent success. And, unsurprisingly, when it comes to raising money for startups, I have a preference for venture capital.
Last month I offered advice on venture capital fundraising for your startup's seed round - the logical (but often intimidating) first step in seeking capital outside of friends and family, supporters or your personal bootstrapped wallet.
So let's assume your warm intro was well received, your pitch deck was a home run, the best term sheet has been secured and the first dollars from excited investors have begun to flow. The seed has been planted, and your business is sprouting. Now what?
Keep the Funding Flowing
The biggest piece of advice I give to the companies in my portfolio is: Raise more capital. Raise it now if you can. And raise as much as possible. Bill Gurley from Benchmark Capital was on my Board at Zillow for a decade and consistently gave us great advice on this topic – imagine Bill's baritone Texas drawl: "the time to eat the hors d'oeuvres is when they are being passed." As usual, Bill is right.
With competitive markets (as so many are) and firms eager to invest, the time is ripe to secure additional capital. Raise as much as you can in your seed round, or water the seed with a Series A round to ensure your company's ability to grow, compete and adapt if necessary.
I met with a founder the other day that recently emerged from an L.A. seed-stage startup accelerator with a solid $4M round. They told me they were not planning on raising again for at least another year. I immediately advised them to raise a Series A right away. The company is in a very competitive space, and if they did not raise the capital, their competitors would.
Another founder I spoke with had bootstrapped their way to a successful business venture and was already turning a profit through building software tools for small businesses. They had no intention of securing additional capital. Again, another highly competitive market. And again, I encouraged them to raise more money.
I also spoke with a founder this week who had initially raised an impressive $5M in their seed round for their incredibly innovative product. However, they did not seek funding for additional capital. Unfortunately, that company is now reaching the end of its cash after having to pivot twice. The founder regretfully admitted to me that they wish they had raised more in their seed round or went on to a Series A. With that additional funding, the business would have had the opportunity to pivot a third or fourth time, potentially saving the company.
These additional raises (fresh off the initial funding successes) allow founders and startups the continued ability to compete in their respective markets - and, more importantly, allow for faster growth. You'll be able to spend more on hiring the best team and invest more heavily in product, tech, sales and marketing. In competitive markets where the winner often takes most, this extra funding can help companies insulate themselves against competitors and get on the fast track to becoming an industry leader.
And if the sheer number of Series A rounds and average amounts raised in 2021 is any indication - then the time is indeed now to raise.
Lean into the Momentum
There's an interesting and continued phenomenon in venture capital investing right now - and it all comes down to momentum.
For example - I recently spoke with a company that had raised $100M at a $1B valuation. Only 6 months later, they raised an additional $300M at a $3B valuation.
The massive amounts of money and the rate at which it is being raised is amazing and unprecedented. And I predict it's only going to get bigger and more rapid. (I'll write in more detail about this in an upcoming article, but because VC returns have been so incredible over the last 20 years - institutional investors are now allocating more of their funds towards this type of investment. This trend is creating larger round sizes and higher valuations.)
Additionally, a comparison can be made between these late-stage funding environments and momentum trades. Venture capital is essentially a type of growth investing - and once the momentum starts building, the investors are not necessarily basing investment strictly on the analysis of the business's fundamentals - but rather the potential future returns.
The same momentum is seen in these later-stage funding rounds, where investors - motivated by the fear of missing out and the potential of high returns - continue to push the amounts raised and valuations higher and higher.
All this is to say, startups should only raise this additional capital if they have a solid plan with what to do with it. There are reasons when raising too much capital can have downsides, including reducing the likelihood of exit offers, normalizing inefficiencies within the company (if you are solely dependent on cash - you may spend too much too soon or less effectively), and the downfalls of a down round. You should not raise the money just for the sake of having a large valuation and lots of cash in the bank. Only raise the money if you have a clear allocation plan.
For founders with a plan who are pulling out all the stops to ensure success, don't shy away from the momentum and opportunity right now to raise more capital. A common expression in startups is "always be recruiting." I agree, and I'd add another good aphorism: "always be fundraising."
From Your Site Articles
Related Articles Around the Web
Too often Los Angeles can operate as a collection of silos disconnected geographically, industrially, culturally and beyond. Santa Monica with its breezy bungalows and Glendale with its blocks of office high rises can feel worlds apart, and the community arising in aerospace hubs in Long Beach and the South Bay don't get much opportunity to interact with those working on web3.
dot.LA exists in large part to connect those - pardon the pun - dots.
We do it everyday with our stories online, but we at dot.LA wanted to create a succinct visualization of what we meant.
We took on the task of identifying, taxonomizing and distilling into one image a representative collection of the thousands of startups that call greater Los Angeles home. Angeleno illustrator Semira Chadorchi translated that into the fun and vibrant map you see here. With that I'm pleased to publicly unveil the 2022 dot.LA Guide to Los Angeles, our best attempt to represent the L.A. tech and startup ecosystem.
Image by Semira Chadorchi
The first edition of the map was designed and printed to coincide with our launch in January 2020, with the intention of giving our paper copies to the guests at our many in-person events. Well, the pandemic delayed those hopes of in-person events and as a result we have a thick stack of first edition maps in our office. But as we ramped up for our first in-person dot.LA Summit at the Fairmont Miramar in October, we wanted to create a fresh start for the post-pandemic world and redesign the map.
So much has changed since last year's edition. A couple of companies dropped off (Quibi, we hardly knew you) and many more came on -- from Canoo to Beyond Meat -- new transformative companies are coming up seemingly on a daily basis. We even created a flipside that listed other companies we literally couldn't visually fit onto the map. Sadly there is no way to be comprehensive. If we were to include every institution that was changing the world in some way, the density of our graphical representation would outweigh the grains of sand on the beach. But we tried our best!
You'll find here a high-resolution version of the map, and we encourage you to use it for any non-commercial use you see fit. It makes a great screensaver or virtual Zoom background, and it looks lovely printed, framed, and hung in an office. And please, let us know who we missed and need to get on next year's edition
When co-founder Spencer Rascoff and I were developing the idea that became dot.LA three years ago, one of the key goals was to help crystallize exactly what it was we meant by the LA tech and startup ecosystem.
Many people have the general understanding that there is a ton of activity happening here, but don't know too much about the tech landscape in Southern California beyond behemoths like Snap or SpaceX. What did we mean, we get asked, when we talked about the L.A. tech and startup ecosystem? Was there really enough activity going on here to necessitate a media organization of its own?
That answer, it turned out, is an enthusiastic yes; and we have only begun to sketch it out.
From Your Site Articles
Related Articles Around the Web
In 2019, the city of Los Angeles held a one-year micromobility pilot program that prescribed how the city's micromobility companies could operate. The goal was to learn about the dockless transportation model and its impact on urban mobility.
L.A. said it wanted to focus on how safety, equity, access and quality of life were impacted by collecting vast amounts of data from operators and their vehicles.
Nearly four years later, we haven't seen an update to the micromobility program or meaningful infrastructure to support its expansion.

L.A. could improve this program and create an infrastructure for scooters and bikes that would help ensure safe, affordable and sustainable mobility options for all of its communities by being more open with its data around ridership trends, reporting where revenue is being spent, and investing more into infrastructure to support its micromobility ambitions.
Collecting Data for the Wrong Reasons
Los Angeles collects data from scooters, bikes and other sources, including vehicle and trip data such as where a trip begins, where it ends, the route it takes, how long it takes, etc.
All that data comes from the city's digital infrastructure, mobility providers' apps and consumers. When you ride a Bird, the company logs the data on their servers and L.A. collects the data through a set of APIs.
But much of that information is used to generate revenue, rather than assist travelers. Early on, Los Angeles — like other cities — saw an opportunity to tap well-financed operators for operating cash, originally offering a revenue share of $1 per ride per day to cities.
The data the city collects ensures that it gets its share of revenue and enforces its regulations, but it doesn't do much to build a better-connected city.
According to their One Year Micromobility Report, L.A. invested only $2 million into its micromobility infrastructure. Atlanta, Tel Aviv, and Santa Monica are investing more dollars per capita across more square miles than Los Angeles.
Enforcing regulations and managing L.A.'s program is costly, and it's crucial that the city recoups their costs, however, there is no visibility into how much the city has raised in incremental costs to manage micromobility programs nor transparency in how the revenue earned from operators is being spent.
Micromobility data and revenue earned by the city is meant to be leveraged to build transportation infrastructure, access, safety, and equity but we haven't seen tangible progress in these areas from Los Angeles.
Moving Forward
First and foremost, L.A. should be transparent about their micromobility management operations and costs, how the revenue earned from operators is spent, and report out micromobility ridership trends. Citizens and operators are primary stakeholders in this program and have a right to more and better insights.
Better infrastructure is key to the success of micromobility. At least 36 cyclists were killed in L.A. County in 2019 according to the National Highway Traffic Safety Administration. Many of these deaths were a result of poor bike lanes and resulted in multimillion-dollar payouts by the city.
The L.A. Green New Deal has very ambitious goals to build more than 20 bike lane miles per year by 2028 and reduce vehicle miles travelled by 45% by 2050. According to their latest report, they are on track to achieve their 2021 mobility goals. One of them is improving micromobility infrastructure at transit stations.
We are still in the early days of L.A.'s Green New Deal and time will tell whether these infrastructure projects come to fruition, but the timeline is ambitious.
Nonetheless, L.A. should leverage micromobility data such as trip start and end locations to understand general ridership behavior and trends. They can use this information, paired with vehicle driving and Metro data, to prioritize bike lane infrastructure projects as well as address underserved communities where micromobility would be valuable to citizens.
L.A. should also use app open data to understand where users are looking for options and work with operators to bring vehicles to those locations to better serve citizens.
Operators like Bird and Lime are experts in micromobility. They could leverage city data to find efficiencies for their business.
Los Angeles should reframe its relationship with operators as partners to build a future with micromobility as a core pillar of its transportation options.
From Your Site Articles
Related Articles Around the Web