jeffrey katzenberg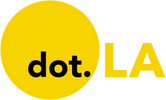 Get in the KNOW
on LA Startups & Tech
X
jeffrey katzenberg
Courtesy of Upfront Summit 2022
WndrCo, the venture capital firm founded by former DreamWorks CEO Jeffrey Katzenberg, is looking to raise $450 million for its second fund, according to regulatory filings.
WndrCo co-founding partner and managing director Sujay Jaswa signed off on the fund, which has yet to secure any capital, in a Securities and Exchange Commission filing on April 20. The new fund follows Hollywood-based WndrCo's $600 million first fund, which it raised in 2017.
In a statement to dot.LA, Jaswa said the venture firm's "focus is on cybersecurity, future of work, and consumer technology." WndrCo recently participated in a $42 million Series B round for Silicon Valley cybersecurity firm Twingate, as well as New York-based food brand startup Popchew's $3.6 million seed round in March.
Speaking on a panel at the Upfront Summit this March, Katzenberg noted that WndrCo is also a big believer in NFTs and blockchain technology. Among the firm's Web3-related investments include NFT exchange OpenSea, cryptocurrency exchange Gemini, sports-focused NFT exchange SportsIcon and OnChain Studios, which sells digital collectible toys as NFTs.

"I'm still waiting to see and to understand the values of some of the things around crypto—but NFTs, I'm all in," Katzenberg said at the conference. "I think the media companies today are the next ones that are going to actually understand and get [to] dive in here and get real value out of [NFTs], and that's here in Los Angeles."
Update, April 21: This article has been updated to include comment from WndrCo.

Courtesy of the Upfront Summit
Sign up for dot.LA's daily newsletter for the latest news on Southern California's tech, startup and venture capital scene.
Jeffrey Katzenberg didn't mince words when addressing the elephant in the room during his appearance at the Upfront Summit on Wednesday—saying he learned valuable lessons from the rapid demise of his short-form TV app Quibi.
"I'm humbled by [Quibi's] failure; I'm glad we got out when we did and we were able to return money to investors," Katzenberg said onstage at the venture capital conference in Downtown Los Angeles. He argued that while Quibi's content was solid, the startup "didn't have product-market fit"—alluding to its April 2020 launch amid the early days of the coronavirus pandemic.
The app's thesis was to give Hollywood stars like Liam Hemsworth, Idris Elba and Queen Latifah a platform to produce content segmented into 10-minute episodes and made specifically to be viewed on mobile phones. But the pandemic, which kept people confined to their homes, destroyed Quibi's market for on-the-go content to be consumed during viewers' commutes. Some six months after launching with $1.75 billion in funding to its name, Quibi folded; Katzenberg returned roughly $600 million to investors and sold the app's library to Roku.
"The content that was made, I have to say, actually delivered on the promise of that in an incredible way, and it's worked brilliantly for Roku," Katzenberg said. "We didn't have product-market fit… I'm not looking for an excuse. I got my shot, people backed us, gave us an incredible amount of enthusiasm, support, access, money—everything we wanted and needed to get a shot at this, and it didn't work. And we moved very quickly to shut it down when it didn't work."
With Quibi in the rearview, Katzenberg has turned his focus to WndrCo, his Beverly Hills-based venture capital firm that is mostly investing in non-media ventures. The former Disney chariman and DreamWorks co-founder noted that he's particularly optimistic on NFTs; WndrCo has invested in at least six NFT-related companies since last year, according to PitchBook data, including crypto exchange Gemini, sports NFT exchange SportsIcon and OnChain Studios, which sells digital collectible toys as NFTs.
Katzenberg also shouted out WndrCo's investments in OpenSea, one of the most popular NFT marketplaces, and Dapper Labs, the company behind NFT platform NBA Top Shot as well as Dapper Collective, the virtual influencer startup formerly known as Brud. WndrCo founding partner Sujay Jaswa, who joined Katzenberg onstage, said the VC firm's investment approach is centered around the founders it chooses to back.
"Ninety-nine percent of the time, almost nothing we've invested in at the beginning is what it became—but the person [leading the venture] is who drove the outcome," Jaswa said. "That's really what we bet on with almost all of these earlier stage things, and that's what worked for us in NFT's."
Here are the latest headlines regarding how the novel coronavirus is impacting the Los Angeles startup and tech communities. Sign up for our newsletter and follow dot.LA on Twitter for the latest updates.
Quibi may be struggling in advertising amid concerns about COVID-19 expenses
Disney to propose the opening of Florida's Disney World, could be blueprint for California
Are IPOs poised to make a comeback? Warner Music Group hopes so