real estate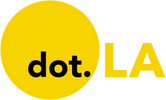 Get in the KNOW
on LA Startups & Tech
X
real estate
Courtesy of Laurent Grill
On this episode of the LA Venture podcast, JLL Spark's Laurent Grill talks about the world of proptech, COVID's impact on the office and lowering buildings' emissions.
Grill joined JLL Spark, the investment arm of global commercial real estate company JLL, over a year ago. The firm focuses on Series A and B investments of between $2 million and $10 million in a wide range of areas in real estate technology, including smart buildings, construction tech and tenant experience platforms — all of which have become more relevant in a post-pandemic world.
As employees filter back into offices, Grill said the purpose and experiences of those spaces will likely change for a world in which more companies adopt a hybrid or remote work model. The challenge, he thinks, will be in creating an environment that doesn't promote employees' isolation.

"I don't necessarily believe that the future of the office looks like a bunch of cubicles," said Grill. "There's definitely going to be a need to create an environment where people can come back together, where we're giving them the tools to do it in a way that is exciting so that people want to be back."
Office space is one issue, there's also the problem of building emissions. For example, Grill said 70% of New York City's carbon emissions come from steel and concrete. That will need to change as cities become more serious about cutting their impact on the environment.
"One of the largest emitters is steal and concrete. If we can remove that from the supply chain and build, there's a lot of ways that we can actually lower emissions. And we just saw there was a skyscraper that was built purely on mass timber, which is really, really cool," said Grill.
Grill added that we're likely to see a flurry of mandates in the coming years aimed at reducing emissions from properties.
"These mandates will inspire companies to experiment with tons of new technologies," he said. "And so as compliance deadlines draw closer, we're likely to see a wave of adoption [of] we'll call it 'smart' buildings, which really encompasses a variety of things."
They include rental, data and internet-of-things infrastructure technologies that can track how buildings are being used, and squeeze new efficiencies out of them.
Grill sees proptech evolving much as fintech did five years ago.
"You're gonna have tons of innovation," he said. "And you're gonna have tons of adoption across previously antiquated industries that will allow for some really, really big players."
Click the link above to hear the full episode, and subscribe to LA Venture on Apple Podcasts, Stitcher, Spotify or wherever you get your podcasts.
dot.LA Engagement Fellow Joshua Letona contributed to this post.
From Your Site Articles
Related Articles Around the Web
Photo by Briland Graves
On Tuesday evening, dot.LA hosted a Proptech Salon to create space and encourage proptech founders and investors to discuss how Southern California real estate startups are disrupting the industry. Over 70 invited guests gathered at WeWork's Century City location, including Michael Martin of Avenue 8, Nick Marino of TruLiv and Andrew Swerdloff of StayOpen.
The event kicked off with a conversation with JoyHub co-founder and CEO Elizabeth Braman, who announced the data aggregation and business intelligence platform will soon change its name to Revolution RE. Prior to starting JoyHub, Braman spent time at crowdfunding real estate platform Realty Mogul as senior managing director.

Braman said the inspiration for creating JoyHub came from the problems she saw in the real estate industry around the lack of data consistency and the overwhelming amount of data that real estate operators of apartments and rental properties have to make sense of. She saw a need for a tool that could simplify the data for real estate companies so they could use it effectively.
"I learned that legacy technology created a lot of problems," she said. "Proptech and all these new innovative solutions were compounding the problem by creating massive amounts of data silos."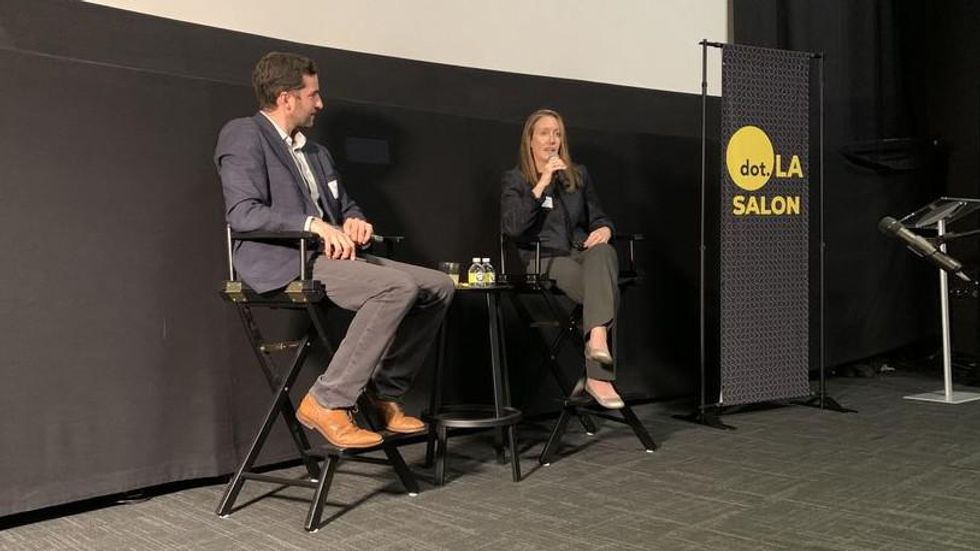 dot.LA CEO Sam Adams and JoyHub co-founder and CEO Elizabeth Braman at dot.LA's Proptech Salon on May 10, 2022.Photo by Briland Graves
With any new venture or startup, there's always a risk of it failing, she said:
"Anyone who tells you that starting a company during a pandemic is easy is not being truthful," she said, adding that she was lucky that she was able to work with a team she already knew well from her first startup experience.
For much of the rest of the startup community, times are looking more challenging than they were not long ago.
"The high-gross C, D unicorn-type companies are having a very challenging time raising up rounds," dot LA Executive Chairman Spencer Rascoff said. "And A and B—not so great."
Rascoff offered some advice to young companies hoping to weather the storm.
"Realistically, you should try to tighten your belt as much as possible to extend the runway as long as possible so that if you can't get a round done this year, you prioritize survival over growth," he said. "Because there'll be time for growth later."
Another hot topic in proptech was virtual real estate. The concept of the metaverse has grown in popularity as new virtual environments go online. Celebrities like Snoop Dogg already own land in some of these new worlds. In December, one of his fans purchased a plot of land for $450,000 just to be the rapper-entrepreneur's virtual neighbor.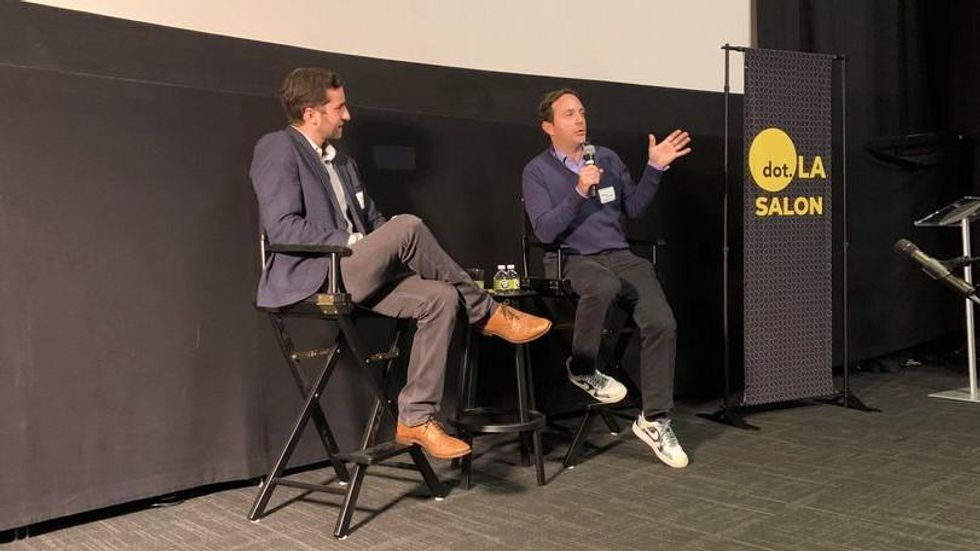 dot.LA CEO Sam Adams and Chairman Spencer Rascoff at dot.LA's Proptech Salon on May 10, 2022.Photo by Briland Graves
As an investor, Rascoff said he's skeptical about buying land in the metaverse.
"The big reason why I'm overall skeptical of this is for some of these things, you need counties to play ball," Rascoff said. "But it's fun and interesting to talk about how title might be disruptive through blockchain."
The night was capped with a question from dot LA CEO Sam Adams:
"If given a million dollars to invest, where would that money go?"
Braman said she would have to diversify and choose cannabis along with venture funds.
Rascoff admitted his answer was less exciting, but said he'd would use the money to buy a "basket of growth tech stocks that are at two-to-five-year lows."
Correction: An earlier version of this post misspelled StayOpen co-founder Andrew Swerdloff's last name.
From Your Site Articles
Related Articles Around the Web
Sign up for dot.LA's daily newsletter for the latest news on Southern California's tech, startup and venture capital scene.
Snappt, a West Hollywood-based proptech startup that helps landlords detect fraudulent rental application documents, has landed a $100 million Series A funding round led by venture capital giant Insight Partners, it announced Tuesday.
The startup is the part of an expanding real estate tech sector that raised a record $9.5 billion in funding last year to produce products ranging from retail analytics to energy efficiency technology to tenant management platforms.
Snappt, in particular, addresses the problem of financial document fraud by rental applicants, by providing landlords with a software platform that can detect when pay stubs and bank statements have been fraudulently altered. More than just a surface-level scan, the software analyzes the source code behind the documents to make sure it matches that of legitimate forms by banks and financial institutions. The startup claims its technology has a 99.8% accuracy rate, while roughly 12% of the forms it processes are flagged as fraudulent.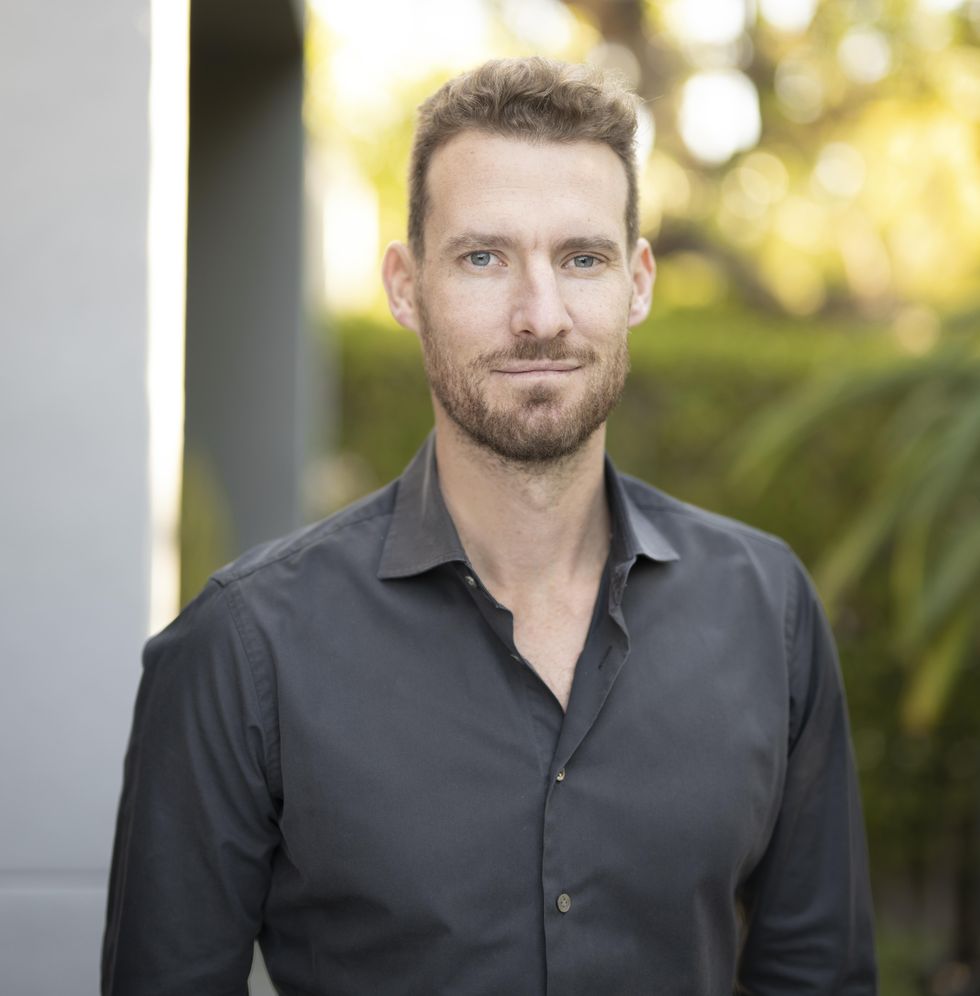 Snappt co-founder and CEO Daniel Berlind
Courtesy of Snappt
"Financial institutions' documents come in incredibly consistently," Snappt co-founder and CEO Daniel Berlind told dot.LA. "A Bank of America statement will always come in with the exact same properties. And if you're going to move these properties around, there's obvious evidence of that."
Berlind and fellow Snappt co-founder Noah Goldman experienced such issues firsthand; their families both run property management businesses based in Los Angeles, and the pair would often consult with one another on problems they were having with tenants. In 2017, they noticed a surge of fraudulent bank statements and pay stubs; the numbers wouldn't add up, or the format of various forms submitted from the same bank were inconsistent.
The pair founded Snappt that year and quickly gained traction with the platform, which is used at over 1,000 multifamily properties across the U.S. While real estate is still their target audience for the software, Berlind said other potential use cases could include mortgages, auto loans, utility bills and health care documents (such as forged COVID-19 vaccine cards).

"At the core of what we've built is a fraud detection engine," Berlind said. "It's more about how we tune it and the information that we have available."
In a statement, Insight Partners managing director Thomas Krane said Snappt "is revolutionizing the rental screening process" by addressing "the biggest challenge for today's property manager—lowering eviction rates and thus reducing bad debt." Snappt claims its platform helped customers avoid more than $105 million in bad debt last year.
The startup's previous investors include New York-based early-stage venture firm Inertia Ventures, which provided it with $1.5 million in seed funding, according to Snappt. The company did not provide its current valuation.
From Your Site Articles
Related Articles Around the Web