going public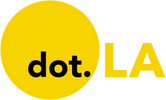 Get in the KNOW
on LA Startups & Tech
X
going public
Normally, pre-IPO investments are reserved for wealthy angel and institutional investors who stand to cash out once a company goes public.

But Todd Goldberg and Darren Marble, the team behind the forthcoming Shark Tank-like series "Going Public," have a plan to level the playing field.
Just as Robinhood increased retail investors' access to Wall Street, Marble and Goldberg are calling Going Public the "Robinhood for angel investing."
The series will give viewers the chance to invest in one of five startups it follows as the founders strive toward a potential IPO on the NASDAQ stock exchange.
Goldberg and Marble are the co-CEOs of Crush Capital, the Beverly Hills-based investment company behind the show that's set to stream this fall on Entrepreneur.com.
Their pitch to investors is that Crush democratizes access to IPOs. Investors seem to be buying it: Crush Capital has raised $2.75 million in its second round of funding, led by AYA Capital Holdings with participation from Zilliqa Capital. The latest raise brings its total to $6 million.
"One thing that tied the folks who decided to invest, whether in the seed round or in this round, was that they got it right away," Goldberg said.
Among the five startups to appear on the show will be music streaming company Trebel, which Marble said has four million monthly unique users and a valuation of $150 million; Proven Skincare, which uses AI to create personalized skin care blends and which Goldberg said is on track to make up to $40 million in revenue this year and NexGenT, an edtech company formed by Air Force veterans who formerly taught teenagers how to build network infrastructure in the middle of war zones, and which Goldberg said earned $17 million in revenue last year.
More participants will be announced in the coming weeks. All will have valuations between $100 million and $500 million and be authorized by the SEC to receive funding from non-accredited investors in accordance with crowdfunding legislation passed in 2015 known as Regulation A.
"Whereas American Idol pioneered text-to-vote, we're pioneering click-to-invest for a series that allows viewers to follow founders on their capital-raising journey and invest into their deals or IPOs while they watch," Marble said.
Viewers will be able to buy equity via Crush Capital's investment platform and will be charged a $15 transaction fee, Marble said.
That's a departure from the no-fee services that have become standard among retail-investment platforms like Robinhood. But Goldberg sees the fees as an opportunity to further differentiate "Going Public" from what he considers a shady business practices.
"If you're not paying for the product, you are the product," he said, referring to the selling of user data that numerous no-fee brokerages practice. "We think the small transaction fee is worth paying to know that you are not the product."
Correction: An earlier version of this story said users of the Going Public investment platform could purchase stock warrants for competing companies. Users can only purchase stock shares in those companies. It also incorrectly stated Trebel's valuation.
Photo by Ishant Mishra on Unsplash
A new television show about IPOs thinks it can help upend Wall Street's pecking order, much like Reddit users did.

"Going Public," a series that debuts this summer, will follow five companies over 10 weeks, culminating in NASDAQ IPOs in which viewers are encouraged to invest. It aims to turn living rooms across the country into a network of mini "Shark Tanks."
The show aimed at everyday investors comes just as the Reddit-and-Robinhood-fueled rise of GameStop shares sent notice to Wall Street that they ignore retail investors at their peril.
And it just got some investors of its own.
On Wednesday, Crush Capital, the L.A.-based fintech company behind the series, announced it will accelerate the show's development with a $3.25 million investment from over 30 investors, including Backstage Capital managing partner Arlan Hamilton, fashion brand Tory Burch co-founder Chris Burch and fintech company Acorns co-founder and chairman Walter Cruttenden.
Getting in on an IPO before a company goes public has traditionally been the preserve of investment banks, financial institutions and professional investors, but "Going Public" aims to bring early access to everyday investors.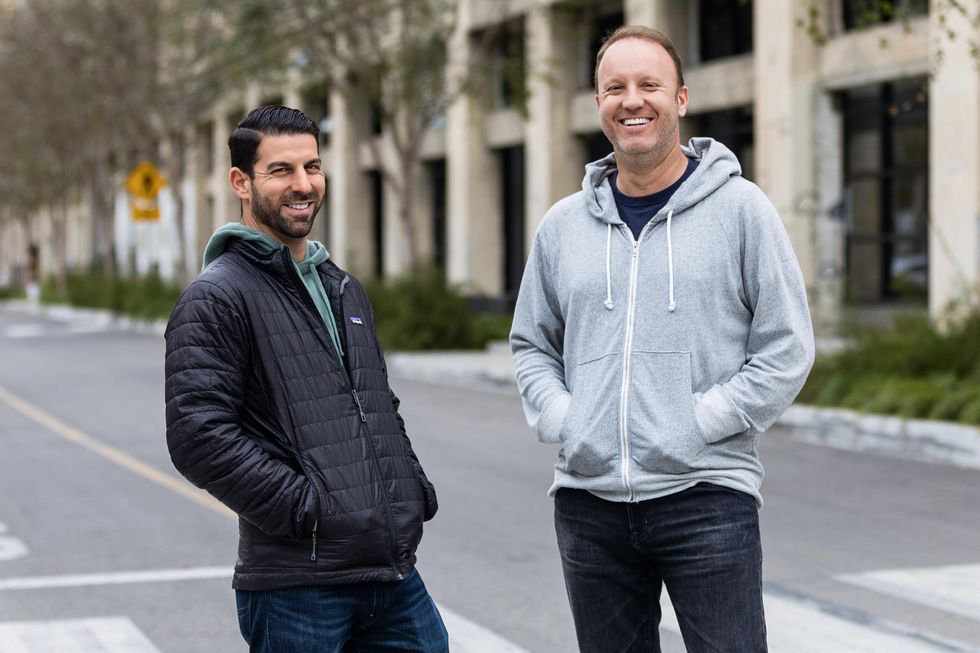 Todd Goldberg and Darren Marble
Following the decision by Robinhood to restrict customer transactions, which has precipitated dozens of lawsuits, Crush Capital founders Darren Marble and Todd Goldberg see their initiative as more timely than ever.
"We're at a moment when retail brokerages have been exposed as serving Wall Street oligarchs," said Marble. "(Robinhood's) response has been disjointed and discombobulated and I think there's a clear opportunity for another firm to step in and truly advocate for middle-class Americans, which is the premise that our company was based on."
"Robinhood has a track record of lying to their customers," he added, pointing to a $65 million fine the SEC leveled against the company for misleading customers about how they make money.

Marble and Goldberg founded Beverly Hills-based Crush Capital in 2017 to push back against Wall Street privileges and cater to retail investors.
"We got sick and tired of seeing companies that we all know and love and are customers of – Uber, Lyft, Sonos, Beyond Meat, Aribnb, DoorDash, Pinterest – going public, but where we were locked out," said Goldberg. "We want to change that."
"Going Public" will allow viewers to access IPO and pre-IPO investment opportunities at the same terms as institutional investors and, in some cases, before the traditional players can get in.
The show will be broadcast on Entrepreneur.com, which claims 14 million unique monthly viewers. It is being produced by Emmy-nominated studio INE Entertainment, whose previous reality-show credits include "The Biggest Loser" and "MasterChef."
Lauren Simmons, the youngest-ever female trader on the New York Stock Exchange and second Black woman ever to hold such a role, will host and guide viewers through their investment decisions, Marble said.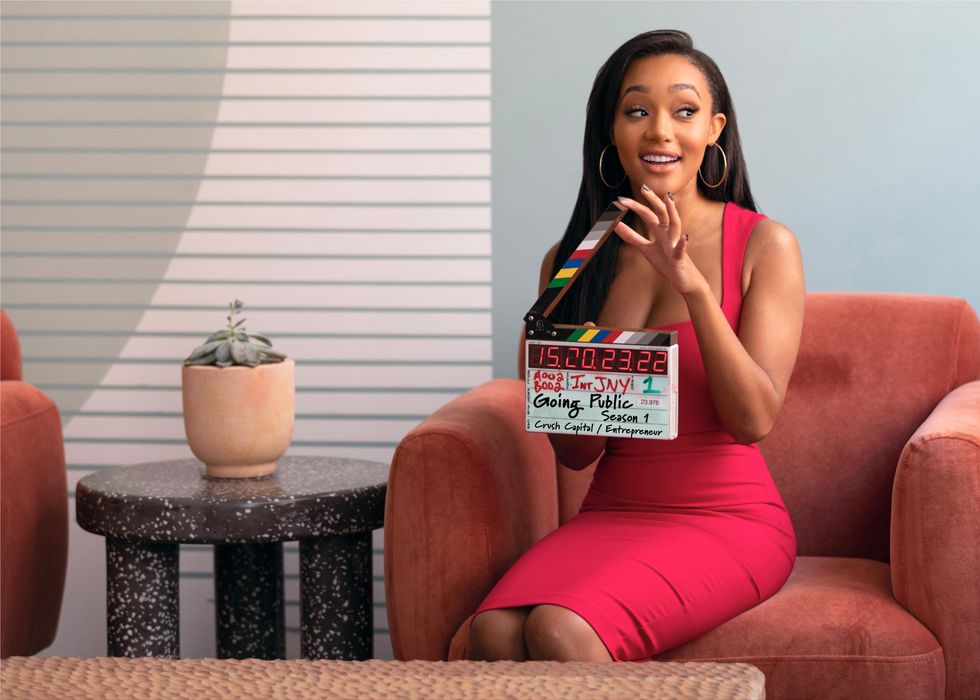 Lauren Simmons is the youngest-ever female trader on the New York Stock Exchange and the host of "Going Public."
Viewers will be able to invest in the companies of their choosing through a website, which will also include educational materials on risk-versus-reward and the IPO process, as well as disclosures that the companies will have to file with the U.S. Securities and Exchange Commission.

Marble and Goldberg said they will announce the five participating companies over the next few weeks. All of the companies, they said, are high-growth consumer product firms in operation for several years and with revenues between $20 million and $100 million.
"These companies are not desperate; this is not a last resort," said Marble. "They could do a Goldman Sachs-led Series A financing round or a SPAC, but they're turning those options down and leaning into 'Going Public' because we have something none of those options can offer, which is a mass marketing vehicle to help them create awareness for brands and products with millions of potential customers and investors all at the same time."
They've also prioritized finding diverse founders.
"It's shocking to me there's only been about 21 female founders who've taken their companies public," said Goldberg. "The first company we're going to announce has female, minority, immigrant founders. We're excited to feature them, and start changing the conversation through our actions so people can look and see and feel and understand what true entrepreneurship in the U.S. really looks like."

Participating companies will pay Crush Capital an upfront cash payment and stock compensation. Throughout the show they will receive mentorship from professional investors and executives, including early Priceline executive Jeff Hoffman and Schmidt's Naturals founder Jaime Schmidt.
Roth Capital Partners, an investment bank focused on small market-cap companies, will diligence, price and underwrite the IPOs.
The show is leveraging a relatively new way for companies to raise money. In 2012, Congress passed the JOBS Act, which eased securities regulations to make it less of a hassle for smaller companies to fundraise.
An amendment called Regulation A+ further enabled companies going public to raise up to $50 million from unaccredited investors. The change also loosened filing requirements, such as eliminating the "quiet period" wherein a firm must refrain from publicly disclosing information for a time leading up to the IPO.
Marble and Goldberg aren't concerned that the mounting political pressure for an updated regulatory response to the latest market madness will hurt "Going Public."
"These JOBS Act exemptions are tools that make it easier for small and emerging companies to access capital," Marble said. "That's a theme that the Biden administration is supporting in no unclear terms."
Marble added he's encouraged that in March the fundraising cap under Regulation A+ will increase to $75 million.
"We think we'll continue to see those caps increase over time," he said.
Lots happened in the L.A. tech and startup community this week. dot.LA chief host and correspondent Kelly O'Grady takes you through the key stories:
Startups: Techstars LA 2020 Class Launches, Rental App Pocketlist Launches, OpenPath Seeks End of Key Cards
Media: Peacock Launches Everywhere, 'Going Public' Fuses IPOs & Reality TV
Investing: Fisker to Go Public, Wavemaker Raises Oversubscribed Round, Fewer L.A. Startup Deals Getting Done
Weekly Recap: Techstars L.A. 2020 Launches Remote, NBC Launches Peacock & Startup Deal Volume is Low www.youtube.com
Watch to stay smart on what is happening, and follow us on Instagram for daily video content.

From Your Site Articles
Related Articles Around the Web