video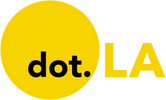 Get in the KNOW
on LA Startups & Tech
X
video
TikTok's short form videos are ideal for discovering new audiences. Meanwhile long-form platforms such as Twitch and YouTube are perfect for maintaining, engaging and growing a community of fans. The marriage of these elements will change the game for creators in the new year.
Take Twitch, for example: Its strength is that better-known creators can rapidly scale up. That's because the platform's discovery pages promote those with the most views, creating a flywheel effect where the more popular their content, the more they're promoted, allowing them to rack up views and cement their popularity with their respective audiences.

TikTok, by contrast, provides smaller creators a better tool for becoming known. That's because its feed-based, short-form model is powered primarily by looking at the audience's reaction to content, especially the viewer retention. As a result, there are far more opportunities for newcomers to blow up.
If you're a creator looking to build an audience, it has become clear that embracing both of them is necessary to grow. In the coming year, TikTok creators who have had some success will migrate to Twitch or YouTube, where it's easier to build and maintain a community without having to compete with the world on a post-by-post basis. Streamers who have built their audiences on Twitch and YouTube will also move to short-form sites like TikTok to continue to grow their audience and bulletproof their personal brand.
The reason this dual platform approach is just starting to gain traction is because TikTok is still very nascent. It then got a huge boost during the pandemic and recently soared to over 1 billion users, elevating its status as a primary destination for the current generation. The key to success for any creator is to be where the audiences are and right now Twitch, YouTube and TikTok are where video consumption is happening.
Leveraging both types of video services will become crucial for creators looking to optimize their success, so expect to see it become the norm in 2022.
From Your Site Articles
Related Articles Around the Web
VidCon 2021 has been canceled because of heightened concerns over COVID-19 and the Delta variant and California's health and safety mandates.
The influencer industry's biggest event of the year had been scheduled for Oct. 22-24 at the Anaheim Convention Center. It would have marked TikTok's first year as the top sponsor, taking over the long-held title from YouTube.
"We were so confident that we'd be able to put on the VidCon you know and love this October and could not wait to reconnect with all of IRL," VidCon General Manager Jim Louderback said in a statement. "Unfortunately, due to the recent increases in COVID-19 cases and evolving health and safety mandates, we have come to the difficult but right decision to cancel VidCon this October. We just can't risk the health and safety of our attendees, creators, speakers, sponsors and staff — and we want to ensure we provide EVERYONE with the very best VidCon experience."
California's Department of Public Health announced Wednesday that people attending indoor events with 1,000 or more people must provide proof of vaccination or a negative COVID-19 test from within the prior 72 hours, starting Sept. 20.
The convention, which would have been in its 11th year, has been rescheduled for June 22-25, 2022 in Anaheim.
In 2019, VidCon's events attracted about 75,000 people and 120 brand exhibitors.
Anaheim spokesperson Lauren Gold said that convention brought an estimated $47 million into the city, including on hotel stays, shopping and dining or even visits to Disneyland and California Adventure.
The city expected more than 30,000 convention goers to attend this year.
"We are disappointed VidCon 2021 isn't going forward but understand their decision," Gold said in a statement. "VidCon brings excitement, energy, creativity and fun to our city. But, more than that, events such as these are critical for Anaheim's economic recovery. We look forward to hosting VidCon 2022 in June."
VidCon is an event that brings together online influencers and the viewers who engage with their content. It gives creators the opportunity to mingle with executives in entertainment and technology and to negotiate brand deals.
Since its last in-person conference, influencers have only become a hotter commodity. At least 10 social media platforms including Snap, Facebook, TikTok and YouTube have built funds to lure in creators as they battle it out for talent. TikTok's fund is set to grow to about $1 billion.
Typically taking place in the summer, the event in 2020 had been scheduled for June, but was canceled three months earlier at the onset of the coronavirus pandemic.
With TikTok taking over from YouTube as a brand sponsor, some said that it represented a symbolic shift in the social media landscape demonstrating TikTok's rise in popularity among content creators.
In response to questions from Buzzfeed as to whether TikTok will remain a title sponsor in 2022,
VidCon told the news outlet
it will "be sure to share sponsorship and programming updates in the near future."
Correction: An earlier version misstated the amount of attendees expected.
From Your Site Articles
Related Articles Around the Web
Jukin Media, the company that licenses and acquires pet videos and other user-generated content, has been plucked up by Trusted Media Brands, a New York-based media company best known for its publications including "Reader's Digest" and "Taste of Home." Terms of the deal weren't disclosed.

"I'm just super proud to continue seeing the trend of exits happening in L.A.," Jukin Media founder and co-CEO Jon Skogmo told dot.LA. "I think it's great for the L.A. tech community, and I'm really proud to be part of it."
Skogmo said that, after a successful 2020, he began setting their sights on an acquisition deal to explode their growth. Jukin connected with Trusted Media Brands, which was looking for the same thing.
After initially networking remotely, Trusted Media Brands flew out to L.A. to meet with Jukin's leaders in person this past January.
"It really just was a perfect match, perfect synergies, perfect complementary businesses," Skogmo said. "They do a lot of things really well, like affiliate, ecommerce, owned and operated websites, first party data, stuff that we're not really good at. But we are so great at social; we're great at video; we're great, obviously, at this licensing arm."
The two companies have historically worked with very different types of content; Trusted Media Brands largely focuses on health, lifestyle and food while Jukin primarily works with comedy. This diversity of content is expected to allow both companies to scale their reach across the internet.
In the face of this massive change, Skogmo said relocation, downsizing and cost-cutting are not currently on the docket for Jukin as they seize this "transformative" opportunity for growth. Ultimately, the goal is for Jukin to grow into a billion-dollar company.
Skogmo will continue to run the Jukin brand as co-CEO along with Lee Essner.
Trusted Media Brands was previously known as The Reader's Digest Association. It rebranded in 2015 under their current CEO, Bonnie Kintzer. This followed the company's second bankruptcy in five years as they struggled to adapt to changing reader demands in the face of new technologies. Since rebranding, Trusted Media Brands has taken a "digital first" approach to their content after a long legacy in print media.
With more than 220 million fans on social media and more than 2.5 billion minutes of video viewed each month, it's no surprise that Trusted Media Brands was attracted to Jukin Media.
"Somebody who has not been focusing on video, or that's not their core strength, I think acquiring an asset like us is gonna leapfrog them into the top of the rankings, particularly when they want to compete with folks like BuzzFeed and Group Nine," said Skogmo.
From Your Site Articles
Related Articles Around the Web