proptech
The venture capitalist Aileen Lee coined the term "unicorn" in 2013 as a catchy way to denote startups reaching the milestone of a billion-dollar valuation. It was meant to describe something unusual; at the time there were just 39 unicorns.

In today's red hot startup market, unicorns are far less rarified, currently numbering more than 600 worldwide, according to CB Insights.
Pacaso, a platform facilitating fractional ownership in second homes, announced Wednesday it too will join the unicorn club. That makes it one of the fastest companies ever to reach a $1 billion valuation, according to Pitchbook data.
Launched by two former Zillow executives six months ago, Pacaso had the good fortune to be perfectly positioned to benefit from three major trends that emerged during the pandemic – a sizzling real estate market fueled by low interest rates, strong demand for second homes given that employees can work from anywhere and a frothy fundraising environment where VCs are tripping over themselves to sign term sheets for promising young startups.
"If you were to talk to me a year ago and asked, 'Do you think this company will be a billion dollar company someday?,' I would have said yes without hesitation, but I would have thought it would have taken five years instead of six months," said CEO and co-founder Austin Allison. "It's certainly a favorable market for companies that have really promising stories and really high growth. Is it frothy? That term is probably up for debate. It's certainly a good time to be raising."
Allison, 35, previously founded Dotloop, a startup to manage real estate transactions, in 2009. It was acquired by Zillow Group in 2015, which at the time was headed by Spencer Rascoff, who is also the co-founder and chairman of dot.LA. The two started Pacaso last year with $17 million in Series A venture funding in a deal led by Maveron.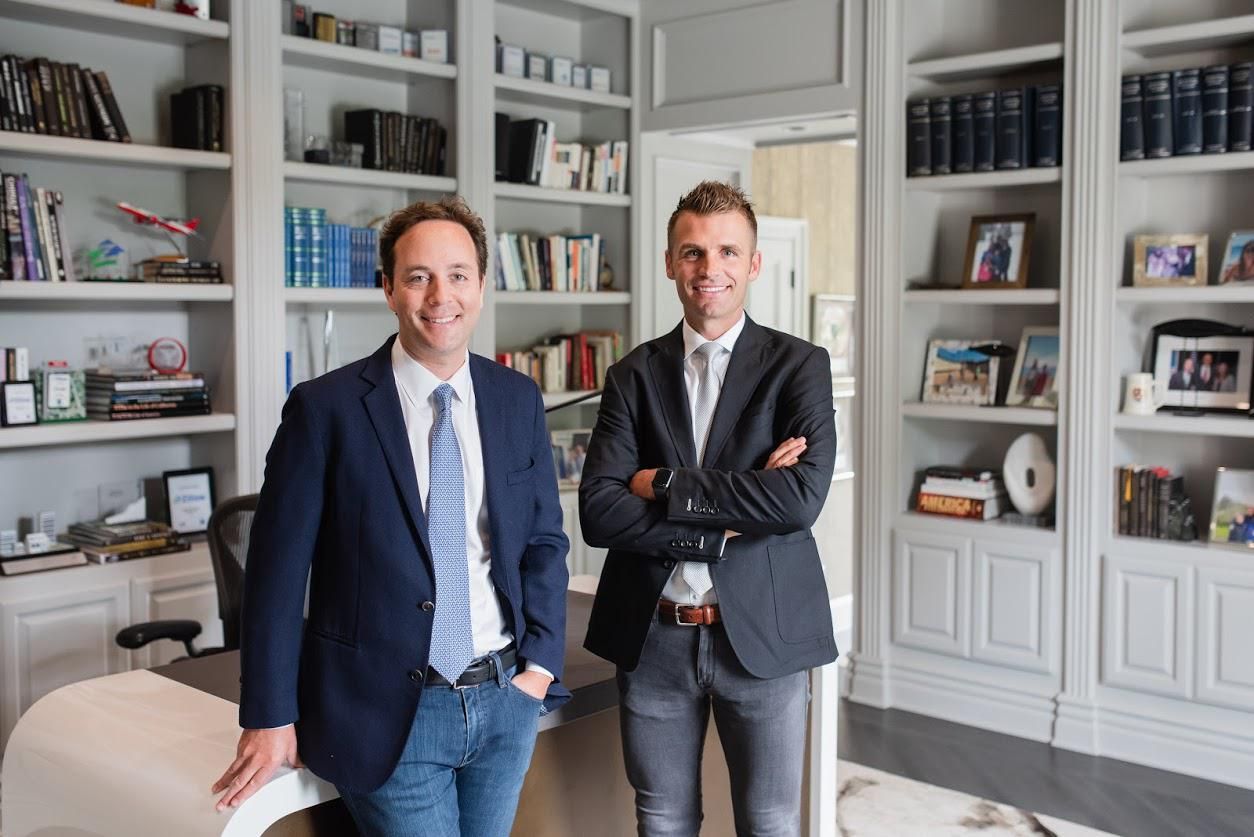 Pacaso co-founders Spencer Rascoff (left) and Austin Allison.
The new round, led by Greycroft and Global Founders Capital, brings in $75 million to help fuel the company's expansion into new markets beyond where it has the most initial success — Napa, Lake Tahoe, Palm Springs, Malibu and Park City. Pacaso also announced it has secured $1 billion in debt financing.
The company says more than half a million people have visited the website and 60,000 aspiring buyers have "engaged" the platform.
Putting a modern twist on timeshares, Allison and Rascoff started Pacaso to seamlessly bridge the gap between the vast supply of vacation homes that sit empty most of the year and buyers who can't afford or do not need to purchase an entire house.
Allison also argues there is an advantage for communities over Airbnb, with its short-term renters who are only staying temporarily over Pacaso, with its ownership model.

"They have significant skin in the game," Allison said. "They become part of the community. They get to know the neighbors."
Once buyers purchase a fraction of a home, Pacaso sets up an LLC for the co-owners and helps handle maintenance, financing and scheduling. In return, it takes a 10% cut of the purchase price on top of a yearly 1% property management fee.
"We're going to make second homeownership a reality for the top 20 percent of the world and that's a big market opportunity," Allison said. "Second home ownership has been a dream that people had long before the pandemic happened."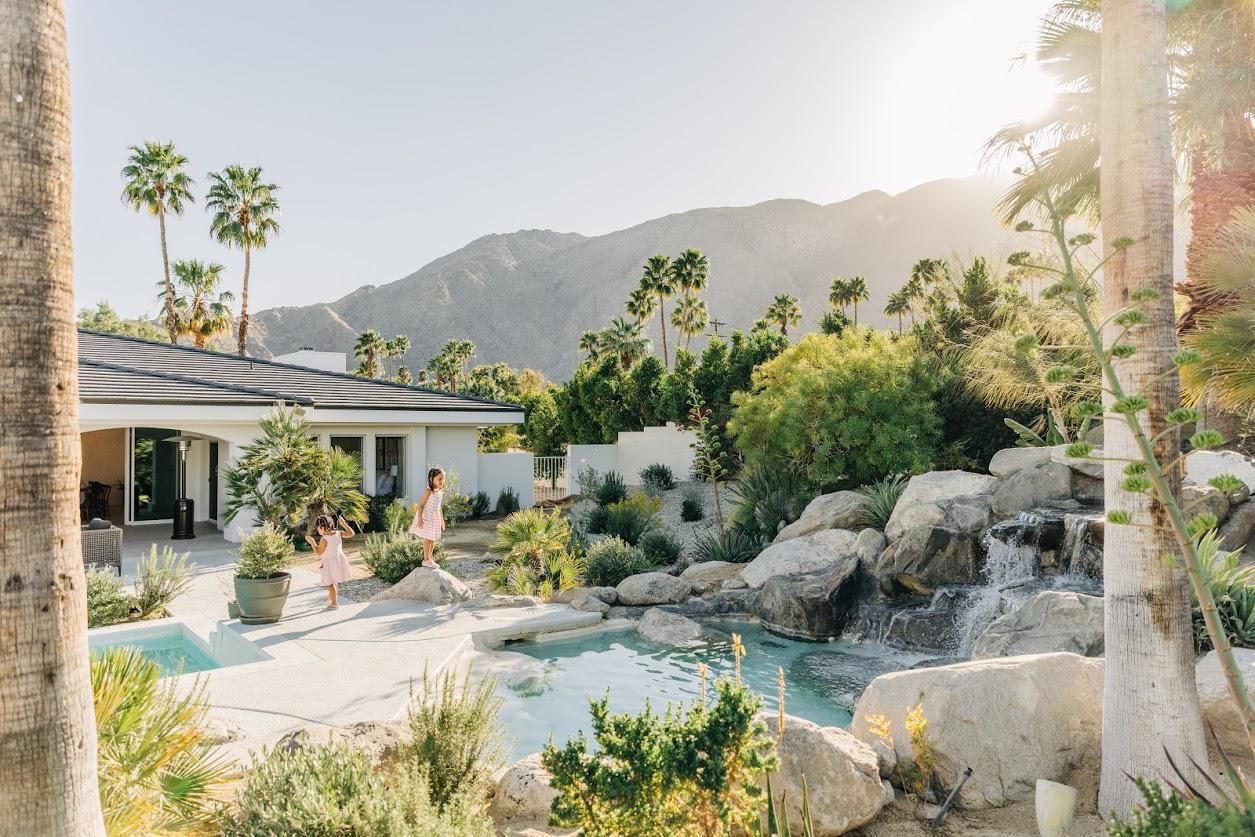 Allison talks a lot about democratizing vacation home ownership, but Pacaso's listings are still far out reach for most people, requiring $812,000 to own an eighth of an oceanfront 3-bedroom in Malibu or $873,000 to own an eighth of a lavish nine-acre estate in Napa. But he says less extravagant listings are on the horizon.

"We're planning to add a lot more markets and a lot more price points to make Pacaso and second home ownership accessible to a much broader audience, which is core to our mission," he said. "Twelve months from now, I expect that the majority of our homes will be within one to three hundred thousand per share."
Allison also expects more listings in cities, reversing the traditional notion of a second home, and he gives himself as an example. His primary home is in Napa but once workers return to the office he says he would use Pacaso to have a place to stay when he is in San Francisco.
"We're seeing this co-ownership concept deliver value in both directions, for urban people looking to get out or non-urban people looking to get in," Allison said. "There's a lot of interest in people owning second homes, regardless of where that home is located. And most of the time, people don't need to own the whole thing."
From Your Site Articles
Related Articles Around the Web
Former Zillow Group CEO and dot.LA cofounder Spencer Rascoff is jumping back into the real estate game in a big way.
Rascoff, who left the CEO post at Zillow in February 2019, is part of a group of SPAC investors that's buying Offerpad, a 6-year-old real estate company that competes directly with Seattle-based company in a quest to transform how people buy and sell homes.
It's a deal that pits Rascoff against his former colleagues at Zillow, including co-founders Rich Barton and Lloyd Frink.
Rascoff's SPAC — operating under the name Supernova Partners Acquisition Company — is acquiring Offerpad in a deal that will value the Chandler, Ariz.-based company at $3 billion and bring in an additional $650 million in gross proceeds to a real estate technology provider that powers the quick selling and buying of homes. Offerpad plans to trade on the New York Stock Exchange under the ticker symbol OPAD.
The SPAC deal is a volley fired by Rascoff across the bow of his former employer at Zillow, now valued at $35 billion.
Asked about the competition, Rascoff said in an email to GeekWire via a spokeswoman: "I'm still a Zillow shareholder, supporter and lifelong fan."
He added: "The real competition for Offerpad isn't Zillow or Opendoor, it's the fact that 99.5% of the time people sell their home the old analog way."
Rascoff doesn't have a non-compete agreement with Zillow, according to a spokesperson. Still, the competitive nature of the transaction could raise eyebrows on Wall Street and in the inner circles of the online real estate community.
Offerpad shareholders are expected to roll over 100% of their equity into the new entity, owning 75% of the combined company. Offerpad founder and CEO Brian Bair will own about 35% of the voting power of the combined company. He will remain CEO.
"Our team's combination of grit and real estate experience have helped us complete around 30,000 transactions and achieve nearly $7 billion in gross transaction volume since inception, and we are now poised for fast growth as a public company," Bair said in a statement. In a conference call Thursday morning, Bair said they operate more like a logistics company versus a real estate technology company.
The 500-person company, which operates in more than 900 cities, said it plans to do about $1.4 billion in revenue this year. It has raised $975 million to date in equity and debt capital.
As a comparison, Zillow Group in the fourth quarter of last year reported revenue of $789 million across its various platforms, with the company's "Homes" segment that includes online buying and selling of homes coming in at $304 million.
The online buying and selling of homes is becoming a more important part of Zillow's business, which first entered the market in 2018 in Phoenix and Las Vegas. In fact, at the time of the entry into the market — a diversion for Zillow, which until that time had positioned itself as an agnostic media company serving the real estate market — GeekWire's headline story noted: Zillow Group will start buying and selling homes, taking on Opendoor and expanding real estate footprint.
In a statement, Zillow said that the "increasing interest and investment in transforming real estate underscores the incredible demand for a more customer-centric, easier, tech-enabled transaction." It added that its 200 million monthly unique visitors puts the company in "a strong leadership position to usher home shoppers and sellers into the new era of real estate."
Rascoff last year launched a new real estate startup with his former Zillow Group colleagues called Pacaso, which aims to make it easier for more people to own a vacation home. At the time, Rascoff said he didn't view Pacaso as competitive with Zillow — Offerpad certainly is.
SPAC craze
Rascoff is involved in three SPACs, special purpose acquisition companies that are all the rage on Wall Street these days as an alternative to the traditional IPO process. All three of the SPACs are organized under the Supernova umbrella, an organization formed by Rascoff, Alexander Klabin, founder and CEO of Ancient; Robert Reid, an investor who formerly worked in Blackstone's Private Equity Group; and Michael Clifton, an investor who was most recently a senior investment professional at The Carlyle Group.
Rascoff shared more of his interest in SPACs in an interview with GeekWire last fall, noting that the traditional IPO process is broken in part due to the fact that many companies "leave money on the table" when shares soar after an offering.
In recent weeks, a number of industry watchers have pointed to a SPAC bubble. New York Times financial columnist Andrew Ross Sorkin said the SPAC phenomenon is a "sign of craziness," during an interview on The Prof G podcast. Meanwhile, Aaron Pressman at Fortune this week wrote: "These kind of things never end well. I fear the SPACpocalypse is near."
Even still, Rascoff is bullish on the latest SPAC deal between Supernova and Offerpad.
"iBuying has barely scratched the surface of real estate, one of the biggest addressable markets in the world, " Rascoff said in a statement. "…As they bring more transactions online, we believe online real estate as a whole is poised to grow rapidly in the coming years and that Offerpad is incredibly well-positioned to grab a huge piece of this market."
Offerpad also faces competition in the so-called iBuying arena from Seattle-based Redfin, which launched its RedfinNow unit in 2017 and now operates in parts of Arizona, California. Colorado, Texas and Washington state. Redfin projected that its property buying and selling unit would drive between $77 million and $80 million in revenue during the first quarter of 2021.
Additionally, San Francisco-based Opendoor went public last fall in a SPAC deal led by investor and SPAC king Chamath Palihapitiya, a deal that pumped $970 million into the business. Opendoor — which sold 18,799 homes in 2019 and 9,913 last year — is now valued at $16 billion.
According to an investor presentation this morning, Offerpad said it plans to sell 5,612 homes this year and 9,593 homes next year. It plans to operate in 19 markets this year, and move into about 50 markets in the next three years. It is also looking to boost its market share from less than 1% currently to about 4% — a significant jump that the company said would drive substantial revenue and profits. It estimates revenue of $3.9 billion by 2023, and gross profit of $353 million.
This story first appeared on GeekWire.
Related Articles Around the Web
On today's episode of Office Hours, I'm excited for you to get to know Austin Allison, my co-founder and CEO of our company, Pacaso.
Birds were the first dwellers Austin served with his boyhood bird-house business. Now, with Pacaso, our goal is to democratize second-home ownership by enabling people to co-own an amazing second home --- for 1/8 the cost.
Hear his take on what it meant to have his first company acquired, his number one tip on how to keep his crew focused and how to best navigate what seems like weekly iterations of the start-up environment.
"Startups are incredibly hard. I mean, like every day is you wake up and it's like eating nails for breakfast. You know, you're just you're just dealing with problem after problem and opportunity after opportunity. And if you love what you're doing and you really believe in what you're doing in your heart, the hard work just feels natural. It feels like a blessing." — Austin Allison
Austin Allison co-founded Pacaso to make the dream of second home ownership a reality for more people after experiencing the profound effect it had on his own life. Pacaso is Austin's second startup. In 2008, he founded dotloop in his hometown of Cincinnati, a company that created software to seamlessly manage real estate transactions. Zillow acquired dotloop in 2015, and Austin continued to run dotloop as a Zillow executive until 2018. He lives in Napa, CA with his wife Angela and dog Paris and enjoys spending time in his second home in Lake Tahoe, CA.