march capital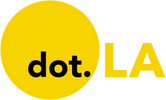 Get in the KNOW
on LA Startups & Tech
X
march capital
On this week's episode of the L.A. Venture podcast, meet Jamie Montgomery, co-founder and managing partner at March Capital. He shares how he's built such strong relationships, how he's delivered outsized returns for March Capital, his approach to philanthropy and his high school fire extinguisher business.
For more, tune in March 3rd and 4th to the 18th annual Montgomery Summit.
Key Takeaways:
After Montogmery finished his masters at Cambridge, he worked for the Pentagon during the Reagan administration.
He returned to L.A. and started up his own firm in 1986.
In the early 90s, the firm, which had been focused on defense, pivoted to communications and what would become the internet. As it scaled, the firm sold banking and kept the investment side, which ultimately turned into March Capital.
His firm, Montgomery & Co., was extremely profitable, but in 2008 got hammered by the financial crisis and lost about 85% of business. This experience led to the creation of March Capital.
March Capital invests about $20 to $25 million on average per company.
March Capital's philanthropy efforts focus on community-building, incluiding addressing homelessness, community health and youth programs.
Jamie Montgomery is the co-founder and managing partner at March Capital. Prior to that, he was the founder and CEO of Montgomery & Co., a well-known Los Angeles-based investment bank where he advised and financed hundreds of leading technology companies over a 25-year period. He is also the founder of the Montgomery Summit, an annual technology conference that attracts over 1,000 global entrepreneurs, investors and corporate executives to Santa Monica.

The new year is continuing where 2020 left off, with more L.A. venture firms raising big funds.

Santa Monica-based March Capital announced Thursday it has closed its third fund, a $450 million vehicle to double down on the firm's focus on enterprise software companies in artificial intelligence, industrial technology, cybersecurity, financial technology and cloud infrastructure.
After being spread too thin in Fund I, the firm has been using a higher conviction model to focus on bigger investments in fewer startups.
"We tried to do too much in Fund I," said founder and Managing Partner Jamie Montgomery, who started the firm with Jim Armstrong, Gregory Milken and Sumant Mandal in 2014. "We simplified our strategy in Fund II. We raised the quality bar and only partner with entrepreneurs that are unafraid to tackle large markets and we doubled-down with conviction in our portfolio companies that were breaking out."
Already four of the firm's investments in Fund III are follow-on capital to existing portfolio companies, including CarTrade, an online auto classifieds platform, Uniphore, an AI customer service solution, and ASAPP, a conversational AI technology company.
Though the fund ended up being oversubscribed, raising nearly half a billion dollars during the pandemic was no easy task.
"It was very difficult," Montgomery said. "Many investors want to meet in person and many investors are concerned about valuations and about the inherent volatility in the economy."
Montgomery says the firm benefited from its previous track record, especially highly lucrative early bets it made on the cybersecurity company CrowdStrike.
As dot.LA reported last month, March Capital invested $26.5 million in the company's Series D round in 2017 at a post money valuation of $1.02 billion and another $39.7 million in the Series E financing in 2018 at a $3.35 billion post money valuation. When CrowdStrike went public in 2019 at a $6.69 billion valuation, March Capital not only held onto most of its shares, but added to its stake. After the run up in CrowdStrike's stock price, March Capital has reaped a return on paper of over $1 billion.
"We are fortunate that March Capital I is a top-quartile performing fund and March Capital II is a top-decile performing fund," Montgomery said.
But even with those hits, Montgomery still had to convince investors to come aboard a third time.
"We had done a global tour in late 2019 and early 2020 and hosted hundreds of investors at events in New York, London, Zurich, Melbourne and Los Angeles before COVID hit," Montgomery said. We then launched a virtual series in April tailored for our investors. We suspended fundraising in March and restarted in July. We had literally hundreds of virtual meetings during the last six months of 2020."
LPs in Fund III include local and global family offices as well as several sovereign wealth funds.
"We have 100% retention of investors from Fund II to Fund III and we added a number of new relationships in Europe, Australia and other markets," Montgomery said. "It is important to keep your investors happy but also refresh them over time."
Two-time entrepreneur Wes Nichols and India-based Rajan Mehra have come aboard as new partners for Fund III. They join existing partner Jed Leidheiser and co-managing partner Milken, who leads the March Gaming investment fund.
March Capital also announced the creation of the March Capital Foundation, which will allocate 1% of the firm's profit to address homelessness, hunger and community health.
From Your Site Articles
Related Articles Around the Web
Even a raging pandemic and sagging economy could not slow down startupland, which set new records for deal value, exit value and capital raised.

Investors deployed $156.2 billion into startups, liquidated $290.1 billion of value via exits and closed on $73.6 billion in traditional VC funds, according to the PitchBook-NVCA Venture Monitor released Thursday, which is jointly produced by PitchBook and the National Venture Capital Association (NVCA). Firms are starting this year with $152 billion in dry powder at their disposal.
"The unprecedented macro events of 2020 did not deter the overall VC industry, which reached another banner year across the venture cycle," said Bobby Franklin, president and chief executive of NVCA, in a prepared statement.
At least one out of every 10 venture investment dollars flowed through Los Angeles, which continued to demonstrate its heft as a tech hub, trailing only the Bay Area in total deal value. That was tied with New York, but whereas that city saw a 16.9% decline in deal value, Los Angeles saw a 38.9% increase.
"I don't see any slowing down in the Los Angeles ecosystem," Kelly Perdew, co-founder and managing general partner of Moonshots Capital told dot.LA. "I see it growing and growing."
L.A. did see 10% fewer deals in 2020, which was emblematic of a national trend of fewer but bigger deals.
L.A. ended the year on a strong note with $3.2 million worth of deals in the fourth quarter, more than double the same period as 2019 and more than any quarter in 2020 except the third quarter.

Relativity Space, which uses 3-D printers to make rockets, led the list. Founded by SpaceX alum Tim Ellis in 2015, the Long Beach company raised a $500 million Series D round led by hedge fund Tiger Global Management in November that values the company at $1.8 billion.
Another infusion came from Scopely investors, who poured $340 million in Series E funding into the video game company in October at a $3.3 billion valuation, nearly doubling the company's $1.7 billion post-money valuation from a $200 million deal in March.
Los Angeles fundraising was also robust in the fourth quarter, with nearly $2.5 million raised across 18 vehicles, almost tripling the haul raised in the last quarter of 2019.
Those included Sinai Capital Partners, which announced in November a $600 million second fund, $500 million of which will go towards the tech-focused Sinai Ventures. There was also Westlake Village BioPartners, the two-year-old firm focusing on life science and therapeutic companies. In December, it announced the raise of two new funds together worth $500 million.
This year is already off to a promising start with Santa Monica-based March Capital announcing Thursday it has closed its third fund, a $450 million vehicle to continue the firm's focus on enterprise software companies.
If there was a downside to 2020's venture activity it would be that most capital is going towards bigger firms, harming efforts by women and founders of color to gain a toehold in the industry. Established firms secured nearly 75% of total capital raised in 2020, the highest share since 2012.
"In times of uncertainty people like to go with a known quantity," Perdew said.