artie
It is a great time to be a startup founder, with soaring valuations and investors tripping over themselves to get a piece of startups. As hot as the startup scene was last year, it has gotten even hotter this year, with a slew of megadeals pumping even more money into the biggest startups as they prepare to go public in the frenetic IPO market.
Overall, investors poured $69 billion into tech companies last quarter, a staggering 92.6% increase over the same quarter last year, according to data released Wednesday by PitchBook and the National Venture Capital Association.
Three-quarters of all investment flowed to late stage rounds, the highest percentage since 2010. There were 167 megadeals of $100 million or more, for a total of $41.7 billion raised in the first quarter. By comparison, megadeals accounted for $76.6 billion raised during all of last year.
In the Los Angeles area, SpaceX hauled in another $850 million in February. There was also ServiceTitan's $500 million financing last month, which makes the Glendale company that makes software for plumbers and carpenters worth $8.3 billion.
Culver City-based Sweetgreen raised $156 million in February, though the healthy fast casual chain was reportedly forced to do a flat round after the pandemic year that saw its revenues plummet.
At the other end of the startup life cycle, investors nationally focused on quality over quantity. There were only 722 first financings reported, which is a historically low number, but those deals averaged $4.7 million a piece, which was a new record high.
That benefited companies like Artie, a video game platform developer that pulled in $10 million in a seed round this February.
In total, 315 Los Angeles startups raised a total of $6.7 billion in the first quarter, a slight decrease in the number of venture investments but a 75% increase in deal value over the same quarter last year.
As has historically been the case, Los Angeles trailed not only the Bay Area in deal value ($25.5 billion) but also New York ($10.2 billion) and Boston ($7.9 billion).
The dot.LA VC Sentiment Survey also found higher valuations. Seventy-seven percent of respondents said they saw higher valuations last quarter, but that did not stop them from closing deals.
The billion dollar question is whether, with so much money sloshing around, we are in a bubble that is going to burst. That is hard to judge now; it takes years to know if startups will succeed – whether they will be the next Airbnb or the next Quibi.
But by at least one metric there are fewer quality startups to go around. Dropbox, the secure document sharing platform that many startups use to share pitch decks, said this month the demand for decks continues to outpace the number of investment opportunities that are available. Founders are also shopping their decks around more, which is an indication they have more options of where to get capital and can be choosy.
In other words, it is very much a founder's market.
"We knew the first quarter would represent the beginning of a rebound, but I don't think anyone expected VC and startup activity to be this high; investor confidence is booming and beginning to outpace the supply of startups seeking fundraising," Russ Heddleston, DocSend co-founder and CEO, said in a post sharing the data.
However, investors contend that the market frenzy is not just driven by a flood of capital but also dramatic shifts in consumer behavior over the past year.
"In 2020, consumers spent over $860 billion online with U.S. merchants, an astonishing 44% year-over-year increase," said Deborah Benton, founder and managing partner of Willow Growth Partners, an early-stage VC firm that invests primarily in digital first brands that are benefiting from an accelerated shift to online shopping.
From Your Site Articles
Related Articles Around the Web
Big moves in L.A.'s gaming industry Thursday, as mobile gaming platform Artie closes its seed round of funding and gaming/ lifestyle organization FaZe Clan lands a new CFO. Sign up for our newsletter and follow dot.LA on Twitter for more updates.
Today:
Artie Closes Seed Round at $10 Million
FaZe Clan Brings on a New CFO
Artie Closes Seed Round at $10 Million

Artie, the L.A.-based startup aiming to change how mobile games are accessed and distributed, has completed the seed round that it reopened in September, closing at $10 million. Investors include mobile-games giant Zynga founder Mark Pincus, NBA star Kevin Durant, Scooter Braun's Raised In Space investment firm and the Winklevoss twins.
Mobile games are the biggest segment of a growing gaming market, and Artie's tech aims to change how players and creators connect through those games. The goal is to reduce friction by allowing gamers to open games directly from online platforms such as TikTok, Instagram and Facebook rather than force them to log in through the Apple or Google app stores. Circumventing the app stores also means game creators and developers would not have to pay the 30% fees those platforms charge.
Artie plans to release its first round of games later this year, and eventually to allow other developers to use its technology as a distribution platform. Its self-published games will be free to play; Artie will make money through in-game purchases. Once it opens to other developers via a software development kit, it will charge a fee, which chief executive Ryan Horrigan said will likely be 12%.
Amit Baraj Takes Over as FaZe Clan CFO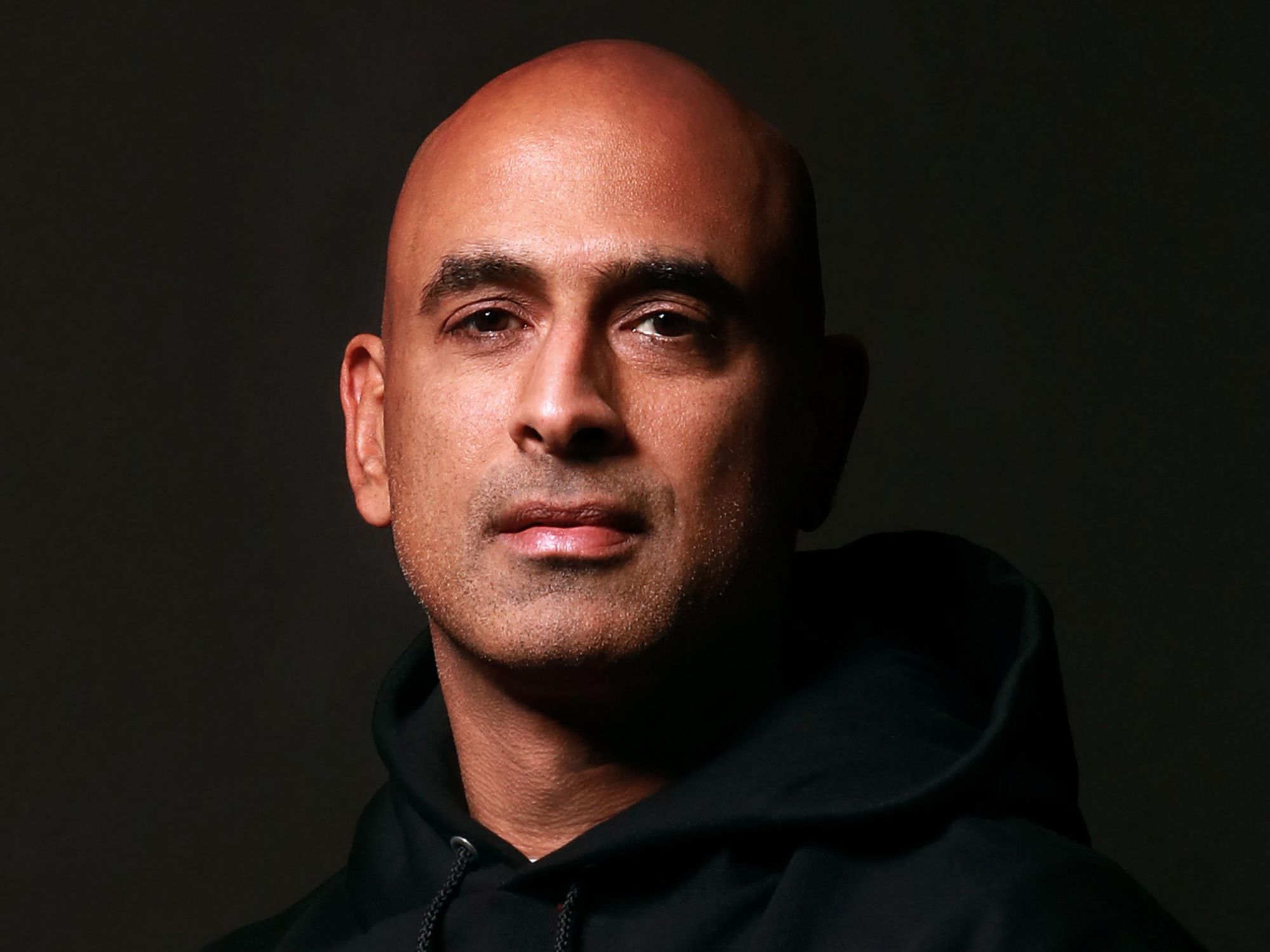 Amit Baraj is FaZe Clan's new chief financial officer.
FaZe Clan, the L.A.-based gaming brand that spans esports, content and lifestyle apparel, announced Thursday that it has a new chief financial officer.
Amit Baraj, most recently chief executive officer at 3-on-3 basketball league BIG3, will be responsible for overseeing FaZe Clan's finance, strategy and corporate development. Baraj was formerly an investment banker at Centerview Partners, Bank of America Merrill Lynch and Bear, Stearns & Co.
"FaZe Clan has evolved from an esports organization to a true global media and lifestyle brand with tremendous potential. I'm looking forward to partnering with (CEO) Lee (Trink) and the team to execute on the vision and grow the business," Baraj said in a statement.
FaZe Clan was valued around $250 million as of its $40 million Series A round last April, led by music mogul Jimmy Iovine, Trink previously told dot.LA.
From Your Site Articles
Related Articles Around the Web
Gaming is eating the world.

So says a new report issued Tuesday by L.A.-based investment firm MaC Venture Capital.
The report mentions the recent explosion of gaming companies – including Epic Games' $1.78 billion raise that valued it at $17.3 billion, Unity's $1.3 billion IPO that valued the Epic competitor at $13.7 billion and Roblox's $150 million fundraise that valued the kid's gaming "sandbox" at $4 billion — and that was before the pandemic boosted Roblox's user base.
But most of the analysis is devoted to the techniques and tools that gaming has popularized over the years, and that are fast proliferating into areas as diverse as retail, film production, medicine and national defense.
MaC, an early stage firm formed from a merger of Cross Culture Ventures and M Ventures, invests in tech companies it believes will benefit from shifting cultural trends and behaviors.
Underlying much of the firm's optimism around the gaming industry is its maturity, general partner Michael Palank told dot.LA. Multiple generations have now grown up with gaming, from early Nintendo consoles to mobile games and newly immersive platforms like Fortnite. That familiarity has pushed the mechanics of video gaming – taking action, leveling up, expanding your in-game persona – far beyond a traditional leisure activity, he said.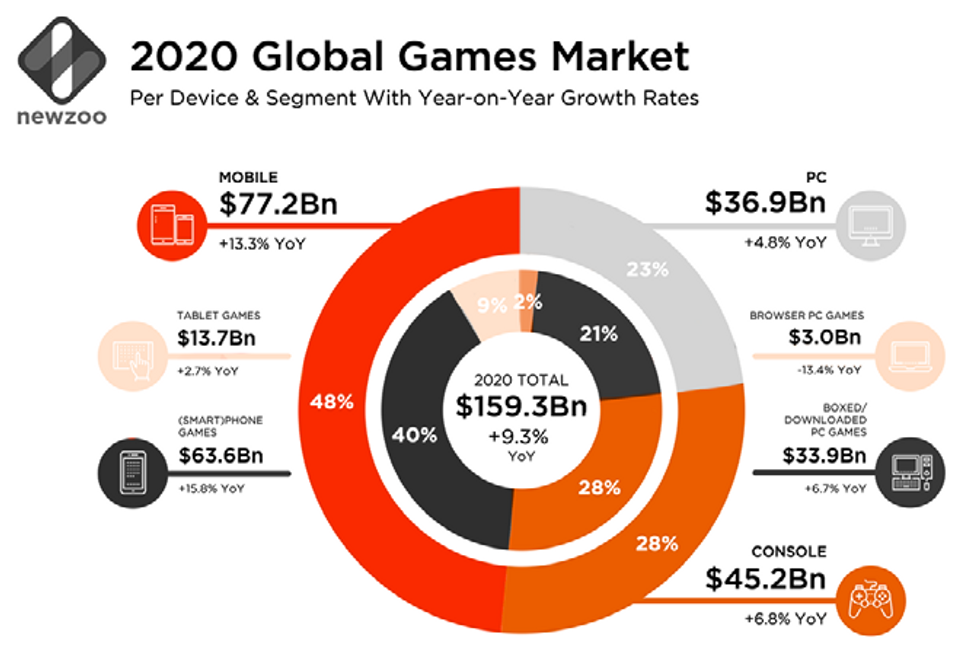 A graph from MaC Venture Capital's report highlights gaming's growth in 2020.Image from MaC Venture Capital
In addition to merging into other sectors, those tropes are starting to inform how people operate in new spaces, including what industry observers have termed the "metaverse." MaC sees this space as a virtual world "where we will not just play games but socialize with friends, shop, learn, earn a living, perform, transform, travel and escape.

"Many believe that the metaverse will not only be the next great computing platform — one that rivals the internet itself — but also a virtual world where billions of people come to transact trillions of dollars," the report says.
The ubiquity of gaming has created a stronger desire among consumers to be able to participate in their content.
And, especially among young people, the way one's digital self is presented to the world is closing in on its real-world analog.
"Your inventory of items, the character you play with, the skins you have, the avatars you choose – these things are becoming as important as wearing a Starter jacket was when I was in high school," Palank said.
MaC is currently raising capital for its next fund; Palank said he expects about 25% of it will be deployed to gaming.
The report, entitled "The State of Technology & Culture: Gaming Takeover," touches on gaming's darker side as well, including its issues with misogyny and a lack of diversity among developers and characters. This, despite the fact that people of color have a proportionately higher engagement with gaming, as the report details.
"There is a lot of work to be done to ensure that this new gaming-influenced world is the kind of world in which we want to live," the report states.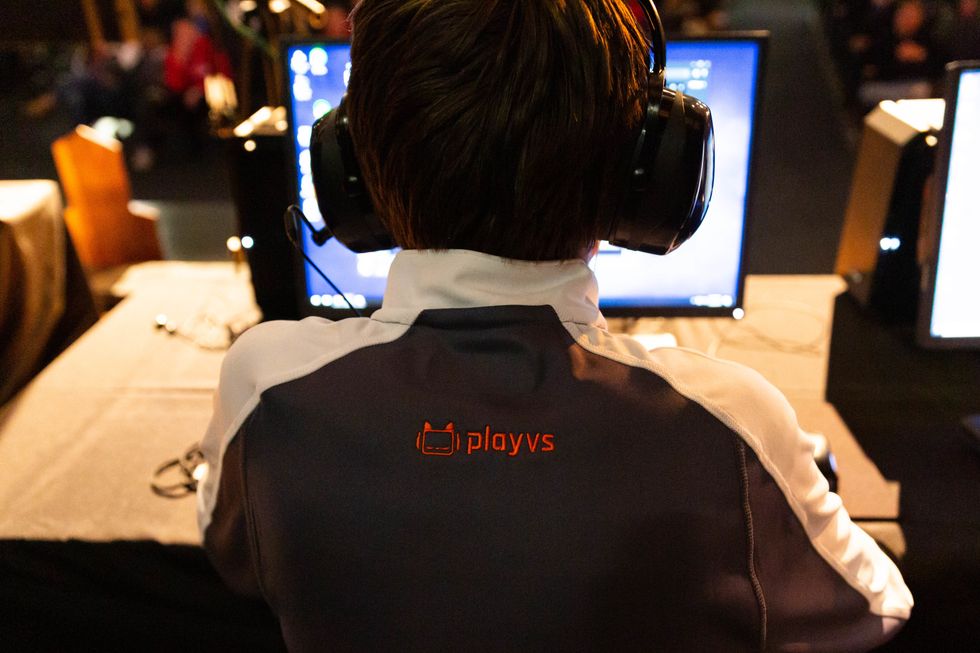 PlayVS employs has key relationships with educational institutions as well as partnerships with major game publishers including Riot and Epic. Image from PlayVS
As for what MaC will actually do to avoid a world of underrepresentation and gaming addiction, among other potential problems, the firm's partners ascribe to a philosophy of "investing in the future that we want to see," Palank said.

For example, Cross Culture Ventures was an early investor in PlayVS, a company that enables high schools and colleges to run esports programs and participate in leagues and tournaments. Palank pointed to the priority that PlayVS places on increasing access to gaming as one reason the firm found it appealing. The company was founded by Delane Parnell, who is Black.
"If it were a team that didn't care or know about diversity challenges in gaming and had no passion about rectifying those issues, I think PlayVS would have been a less attractive investment," Palank said.
The report also highlights L.A.-based Glow Up Games and Robin Games as companies poised to bring more diversity to the industry.
Los Angeles is likely to play a big role in the firm's investment strategy. Palank said he expects at least half of the fund's future bets will be L.A.-based.
MaC's L.A.-based investments in gaming also include Artie, which is seeking to change how mobile games are distributed; FazeClan, whose culture-shaping initiatives include retail, esports and content production; and Within, whose Wonderscope app is designed to give kids AR-enabled interactive story experiences.
From Your Site Articles
Related Articles Around the Web