artie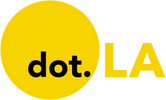 Get in the KNOW
on LA Startups & Tech
X
artie
Artie, the Los Angeles-based gaming startup backed by NBA star Kevin Durant and Taylor Swift's nemesis Scooter Braun, raised nearly $36 million this month to deliver "mobile games that hit different," according to a regulatory filing made public this week.
Eight months ago, Artie revealed it was building three cross-platform titles and a software development kit (SDK) to help developers create mobile games that play automatically — without requiring a download through Apple or Google's app stores. At the time the company also announced a $10 million seed round from Durant, Braun, Zynga founder Mark Pincus, Warner Music Group, and the Winklevoss twins.

"We can deliver something that feels as good as a Nintendo Switch game, but it requires no hardware or app download whatsoever," CEO Ryan Horrigan told GamesBeat in February. Since then, much of the firm's work has been under wraps.
Artie declined to comment on the new funds, but it's likely that some of its preexisting investors chipped in. Early-stage VCs and angel investors often participate in later funding rounds to retain their stakes in companies as they grow. Filings also showed Artie may be looking to raise an additional $805,900.
The three-year-old company's psychedelic website remains sparse on details to this day, teasing "the greatest party on your phone" and "rare digital collectibles (NFTs)." But a peek at Artie's Discord server offers a vivid look at its plans for the "Artieverse" — a name for a series of products that unmistakably taps into the hype of the metaverse (a.k.a. a giant digital or 3D space).
Posts on the server preview two titles, "Run the Table" and "Dance Battle," as well as NFT collaborations with Venezuelan artist Chocotoy and Hollywood-based illustrator Junkyard.
"The Artieverse will contain a multitude of styles so there will be something for everyone! We have huge artist partnerships in the works to share with you soon," said co-founder Armando McIntyre-Kirwin.
But the best look we have yet at Artie's NFT-laden gaming experience is a teaser of Run the Table's intro screen.
What is @theartieverse up to? The LA startup teased instantly playable, NFT-packed games. We've learned it's raisin… https://t.co/t6GPinDboR

— Harrison Weber (@Harrison Weber) 1634327220.0
It is a great time to be a startup founder, with soaring valuations and investors tripping over themselves to get a piece of startups. As hot as the startup scene was last year, it has gotten even hotter this year, with a slew of megadeals pumping even more money into the biggest startups as they prepare to go public in the frenetic IPO market.
Overall, investors poured $69 billion into tech companies last quarter, a staggering 92.6% increase over the same quarter last year, according to data released Wednesday by PitchBook and the National Venture Capital Association.
Three-quarters of all investment flowed to late stage rounds, the highest percentage since 2010. There were 167 megadeals of $100 million or more, for a total of $41.7 billion raised in the first quarter. By comparison, megadeals accounted for $76.6 billion raised during all of last year.
In the Los Angeles area, SpaceX hauled in another $850 million in February. There was also ServiceTitan's $500 million financing last month, which makes the Glendale company that makes software for plumbers and carpenters worth $8.3 billion.
Culver City-based Sweetgreen raised $156 million in February, though the healthy fast casual chain was reportedly forced to do a flat round after the pandemic year that saw its revenues plummet.
At the other end of the startup life cycle, investors nationally focused on quality over quantity. There were only 722 first financings reported, which is a historically low number, but those deals averaged $4.7 million a piece, which was a new record high.
That benefited companies like Artie, a video game platform developer that pulled in $10 million in a seed round this February.
In total, 315 Los Angeles startups raised a total of $6.7 billion in the first quarter, a slight decrease in the number of venture investments but a 75% increase in deal value over the same quarter last year.
As has historically been the case, Los Angeles trailed not only the Bay Area in deal value ($25.5 billion) but also New York ($10.2 billion) and Boston ($7.9 billion).
The dot.LA VC Sentiment Survey also found higher valuations. Seventy-seven percent of respondents said they saw higher valuations last quarter, but that did not stop them from closing deals.
The billion dollar question is whether, with so much money sloshing around, we are in a bubble that is going to burst. That is hard to judge now; it takes years to know if startups will succeed – whether they will be the next Airbnb or the next Quibi.
But by at least one metric there are fewer quality startups to go around. Dropbox, the secure document sharing platform that many startups use to share pitch decks, said this month the demand for decks continues to outpace the number of investment opportunities that are available. Founders are also shopping their decks around more, which is an indication they have more options of where to get capital and can be choosy.
In other words, it is very much a founder's market.
"We knew the first quarter would represent the beginning of a rebound, but I don't think anyone expected VC and startup activity to be this high; investor confidence is booming and beginning to outpace the supply of startups seeking fundraising," Russ Heddleston, DocSend co-founder and CEO, said in a post sharing the data.
However, investors contend that the market frenzy is not just driven by a flood of capital but also dramatic shifts in consumer behavior over the past year.
"In 2020, consumers spent over $860 billion online with U.S. merchants, an astonishing 44% year-over-year increase," said Deborah Benton, founder and managing partner of Willow Growth Partners, an early-stage VC firm that invests primarily in digital first brands that are benefiting from an accelerated shift to online shopping.
From Your Site Articles
Related Articles Around the Web
Photo by Julie Ricard on Unsplash
Big moves in L.A.'s gaming industry Thursday, as mobile gaming platform Artie closes its seed round of funding and gaming/ lifestyle organization FaZe Clan lands a new CFO. Sign up for our newsletter and follow dot.LA on Twitter for more updates.
Today:
Artie Closes Seed Round at $10 Million
FaZe Clan Brings on a New CFO
Artie Closes Seed Round at $10 Million

Artie, the L.A.-based startup aiming to change how mobile games are accessed and distributed, has completed the seed round that it reopened in September, closing at $10 million. Investors include mobile-games giant Zynga founder Mark Pincus, NBA star Kevin Durant, Scooter Braun's Raised In Space investment firm and the Winklevoss twins.
Mobile games are the biggest segment of a growing gaming market, and Artie's tech aims to change how players and creators connect through those games. The goal is to reduce friction by allowing gamers to open games directly from online platforms such as TikTok, Instagram and Facebook rather than force them to log in through the Apple or Google app stores. Circumventing the app stores also means game creators and developers would not have to pay the 30% fees those platforms charge.
Artie plans to release its first round of games later this year, and eventually to allow other developers to use its technology as a distribution platform. Its self-published games will be free to play; Artie will make money through in-game purchases. Once it opens to other developers via a software development kit, it will charge a fee, which chief executive Ryan Horrigan said will likely be 12%.
Amit Baraj Takes Over as FaZe Clan CFO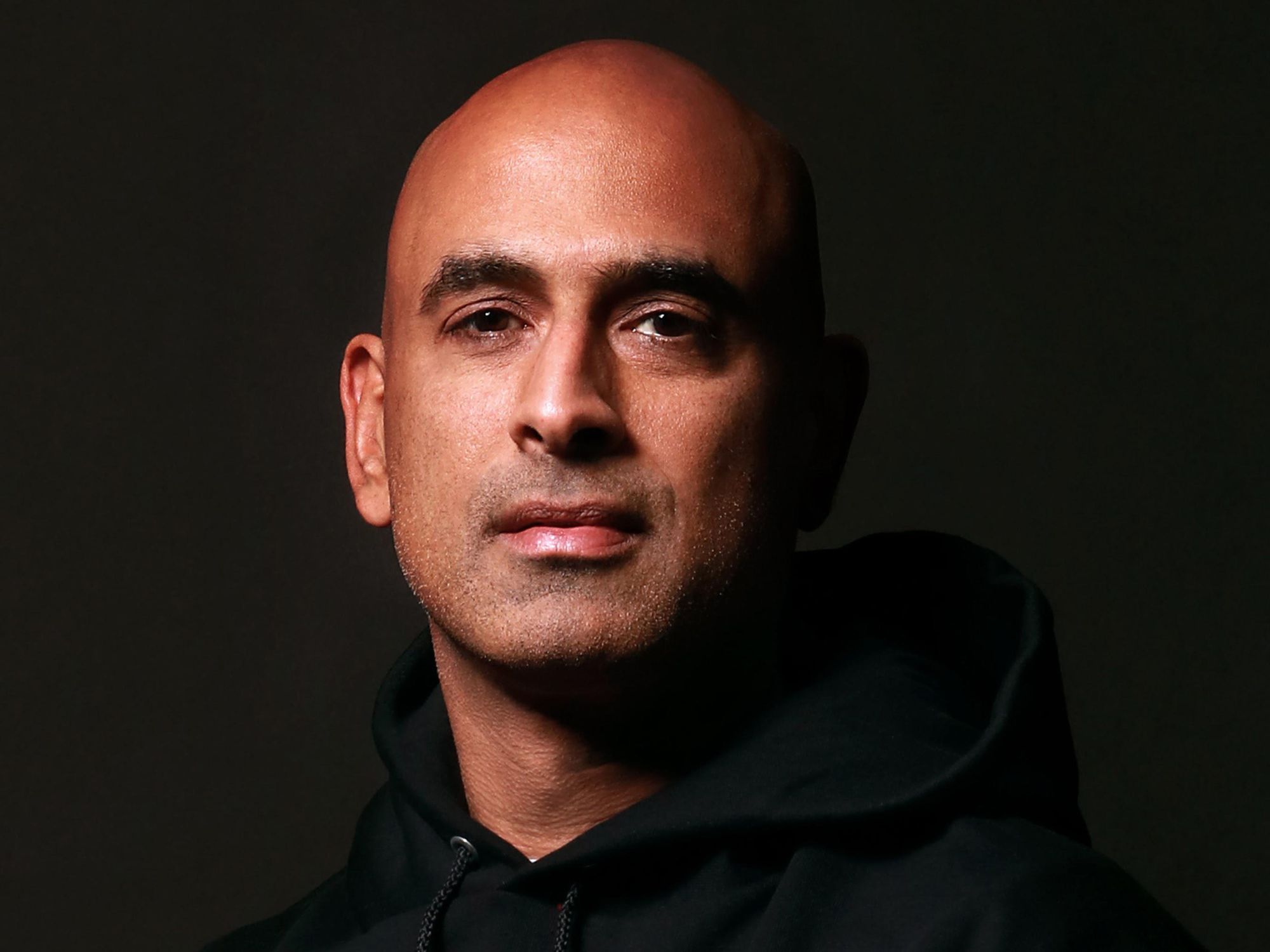 Amit Baraj is FaZe Clan's new chief financial officer.
FaZe Clan, the L.A.-based gaming brand that spans esports, content and lifestyle apparel, announced Thursday that it has a new chief financial officer.
Amit Baraj, most recently chief executive officer at 3-on-3 basketball league BIG3, will be responsible for overseeing FaZe Clan's finance, strategy and corporate development. Baraj was formerly an investment banker at Centerview Partners, Bank of America Merrill Lynch and Bear, Stearns & Co.
"FaZe Clan has evolved from an esports organization to a true global media and lifestyle brand with tremendous potential. I'm looking forward to partnering with (CEO) Lee (Trink) and the team to execute on the vision and grow the business," Baraj said in a statement.
FaZe Clan was valued around $250 million as of its $40 million Series A round last April, led by music mogul Jimmy Iovine, Trink previously told dot.LA.